Following Vogue's viral worldwide model search, the winning faces are unveiled
Few things remain as alluring as the stories of how models were discovered: Shalom Harlow, 17, attending a Cure concert in Toronto; Naomi Campbell, 15, window-shopping in Covent Garden; and perhaps most famously, Kate Moss waiting to board a plane home from a holiday in the Bahamas. The possibility that stardom could be lurking just around the corner has fed fashion fantasies for decades. These days, discoveries are more likely to take place on social media than in the street (in 2015, legendary makeup artist Pat McGrath cast a then unknown Paloma Elsesser after coming across her Instagram account)—a thrilling evolution that has nonetheless disrupted an entire industry, not to mention definitions of beauty and the very notion of what a model can or should look like.
Today, physical beauty is only part of what it takes—a strong sense of self, an ability to multitask, and a willingness to speak up and speak out about one's values and what's happening in the world are equally important. This past May, Vogue launched Open Casting, a global modelling initiative aimed at discovering new archetypes and new personalities that reflect the world we live in. Prospective models—with or without agency representation—were encouraged to send in their photos, and within three weeks we received more than 60,000 submissions.
The arduous but enviable task of going through every photo and video was undertaken by our judging committee, which included Vogue editors from around the world; industry professionals including Instagram's director of fashion partnerships, Eva Chen; Elsesser; and Piergiorgio del Moro and Samuel Ellis Scheinman, the founders of DM Casting.
The eight finalists you'll meet here—and who will be featured in a forthcoming Vogue documentary on this project –come from Accra and Marrakech, Tokyo and Paris, Los Angeles, Johannesburg, Henan province, and London. "We've done modelling competitions in the past, and the results have been lovely," Scheinman says, "but having both this massive scale and the specific creative identity that Vogue brings to projects thrilled us."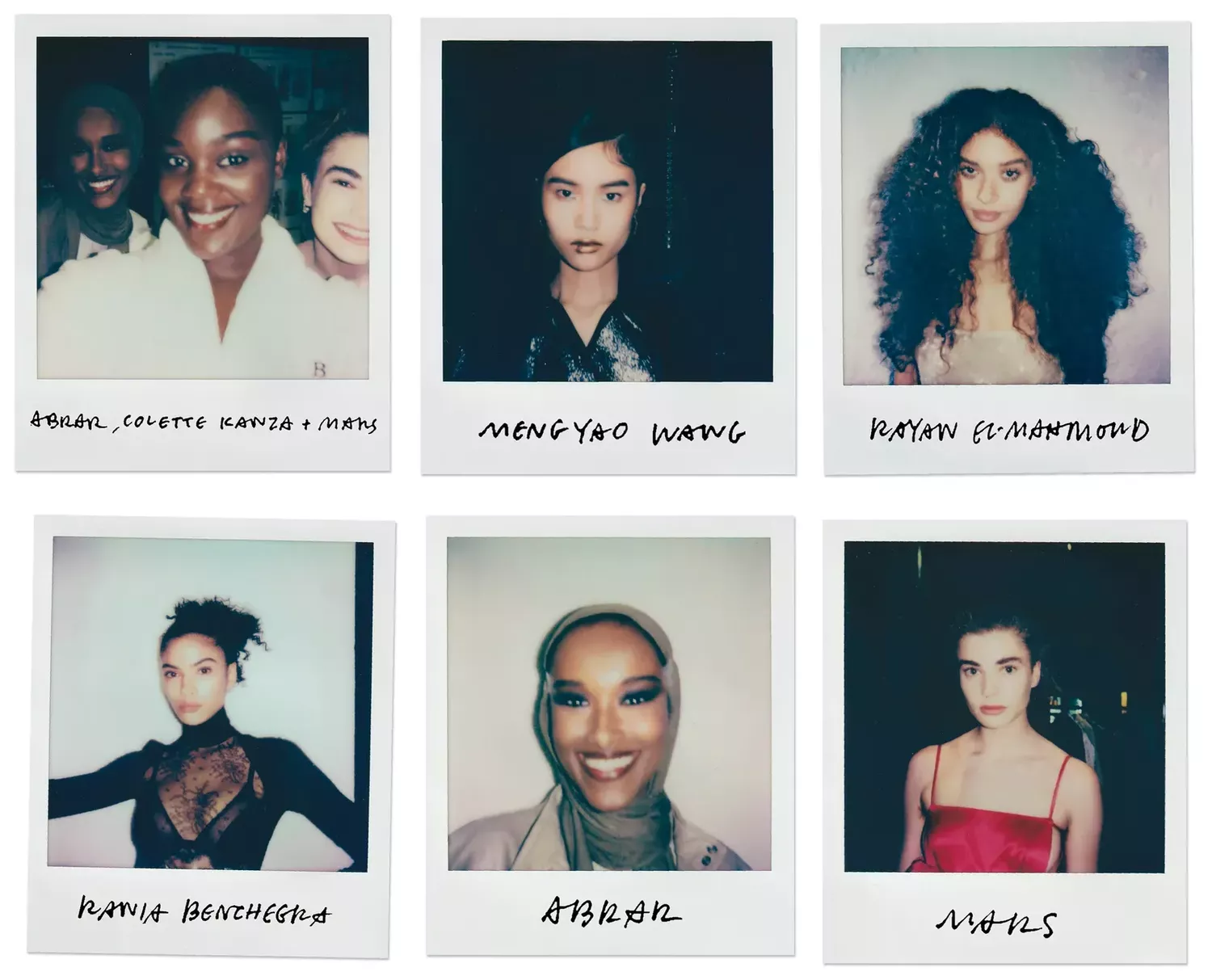 On a warm Wednesday in July, Big Sky Studios in North London was filled with an electric energy. "Having all of us together – it felt like a close-knit community of dream-chasers," says Rayan El-Mahmoud, a model from Accra, Ghana. "We laughed and supported each other." For Abrar Mohamed, a Londoner who graduated from King's College with a degree in classical studies a week after the shoot wrapped, any anxious feelings dissipated as soon as she arrived on set. "The main thing that was going through my mind was whether I was good enough," she confesses, "but the warmth and kindness radiated by everyone gave me a newfound sense of belief in myself."
Music – everything from Afrobeat to R&B and, yes, even Madonna's Vogue – filled the studio and set the mood for the finalists to take their turns in front of the camera. "The music – even all the songs I'd never heard before – brought such a cheerful atmosphere to the shoot," says Mengyao, who arrived from Zhoukou City in China's Henan province. For Johannesburg's Cynthia Machava, the adventure began as soon as her flight was booked: She had never been on a plane before. "When I found out I'd made the cut," she says, "I thought I was daydreaming."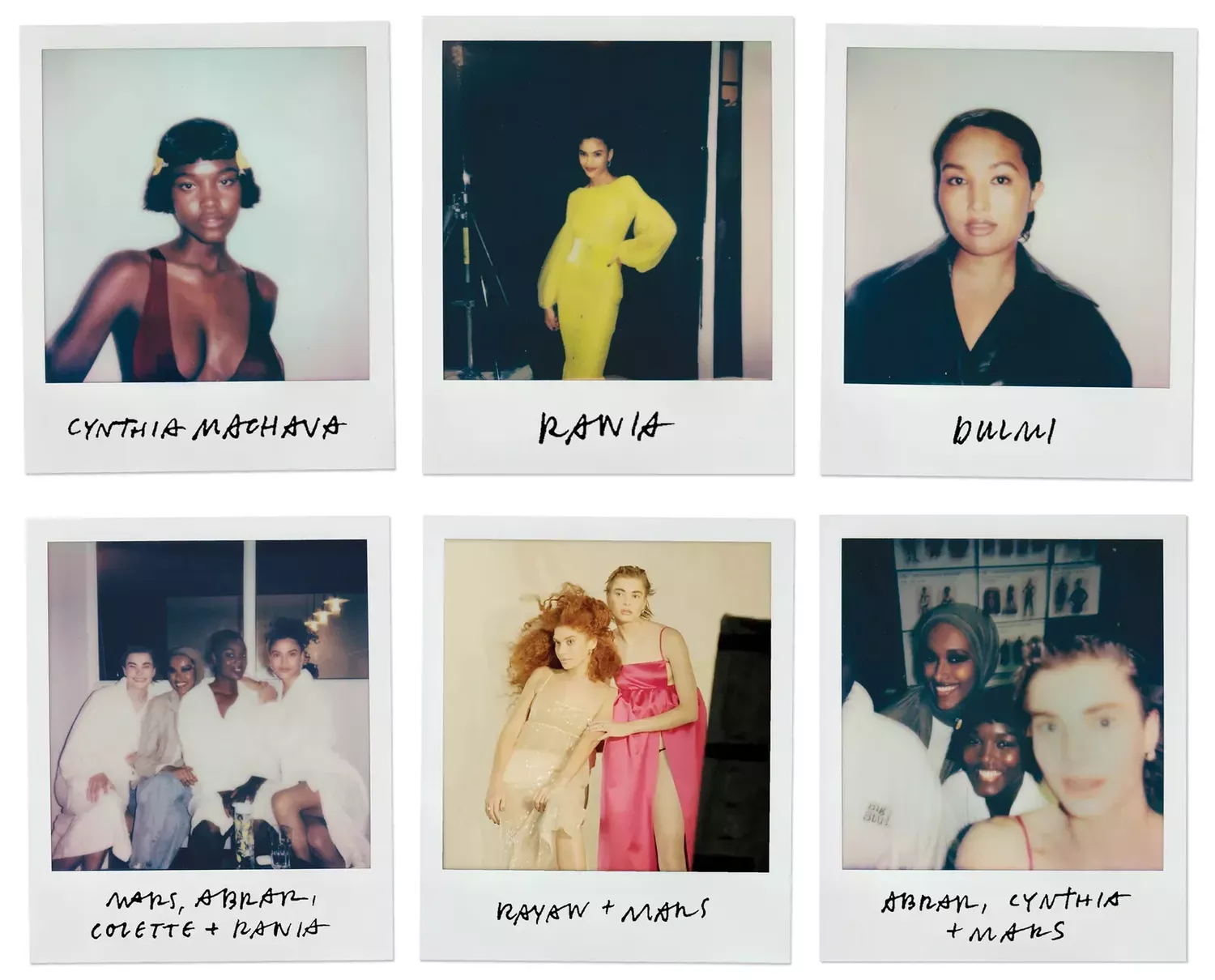 For Mars, a Los Angeles native who just finished a double major in psychology and women, feminist, and queer studies from Vassar, and who hopes to become a counselor or therapist, the lessons learned on set were truly priceless. "My favourite part was when we were all shooting together," they say. "It reminded me that modelling is a skill – and it took a lot of work!"
It's also worth noting that, for some, this work and these skills serve a higher purpose. "This wasn't just about fulfilling a dream," says Rania, who flew in from Marrakech, Morocco. "It was a fierce determination to shatter stereotypes and empower us to embrace our identities unapologetically."
Cynthia Machava, Johannesburg, South Africa
Versace minidress; versace.com.
Abrar Mohammed, London, UK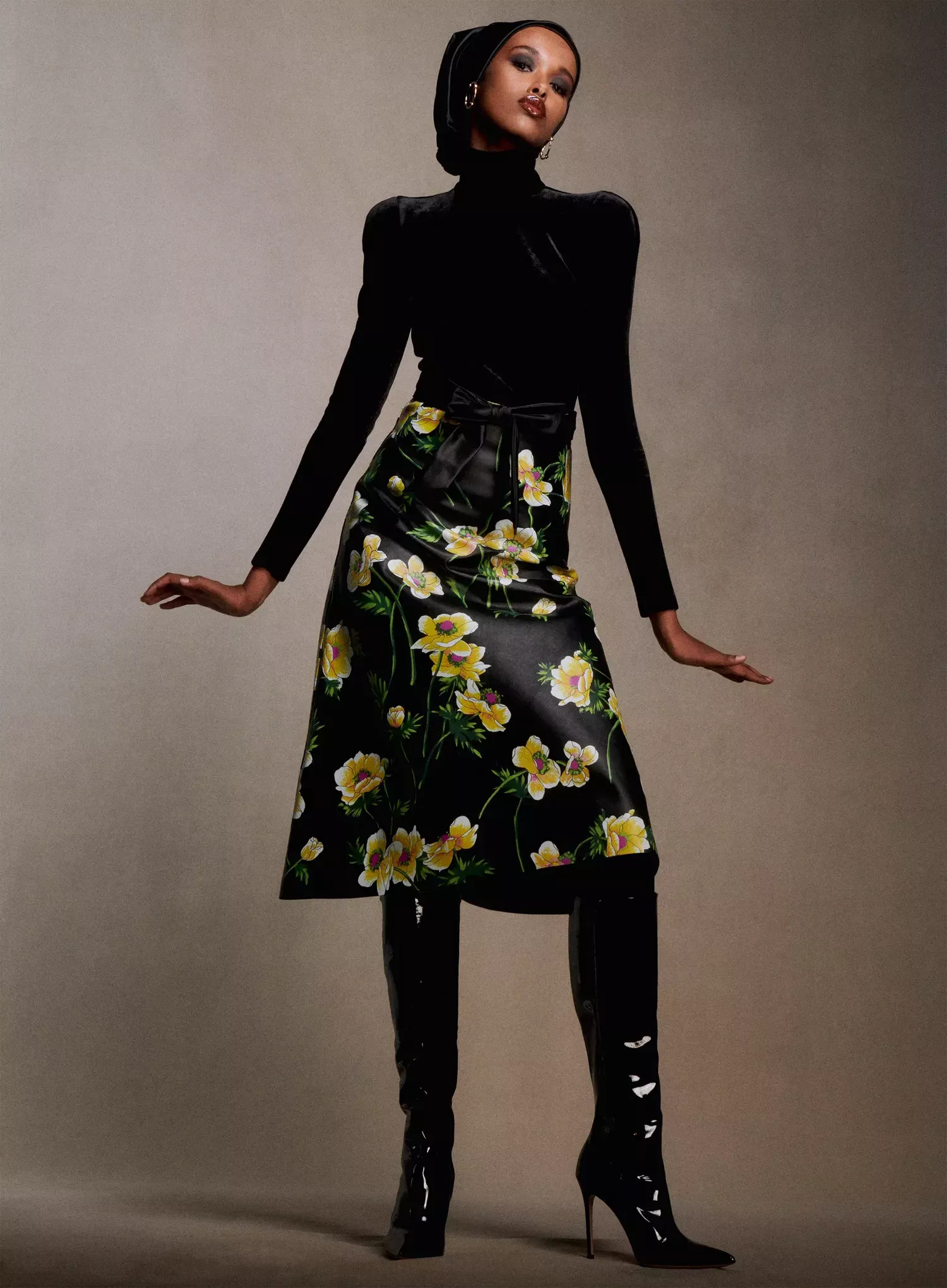 Balenciaga top and skirt. Gianvito Rossi boots. Ara Vartanian earrings.
Colette Kanza, Paris, France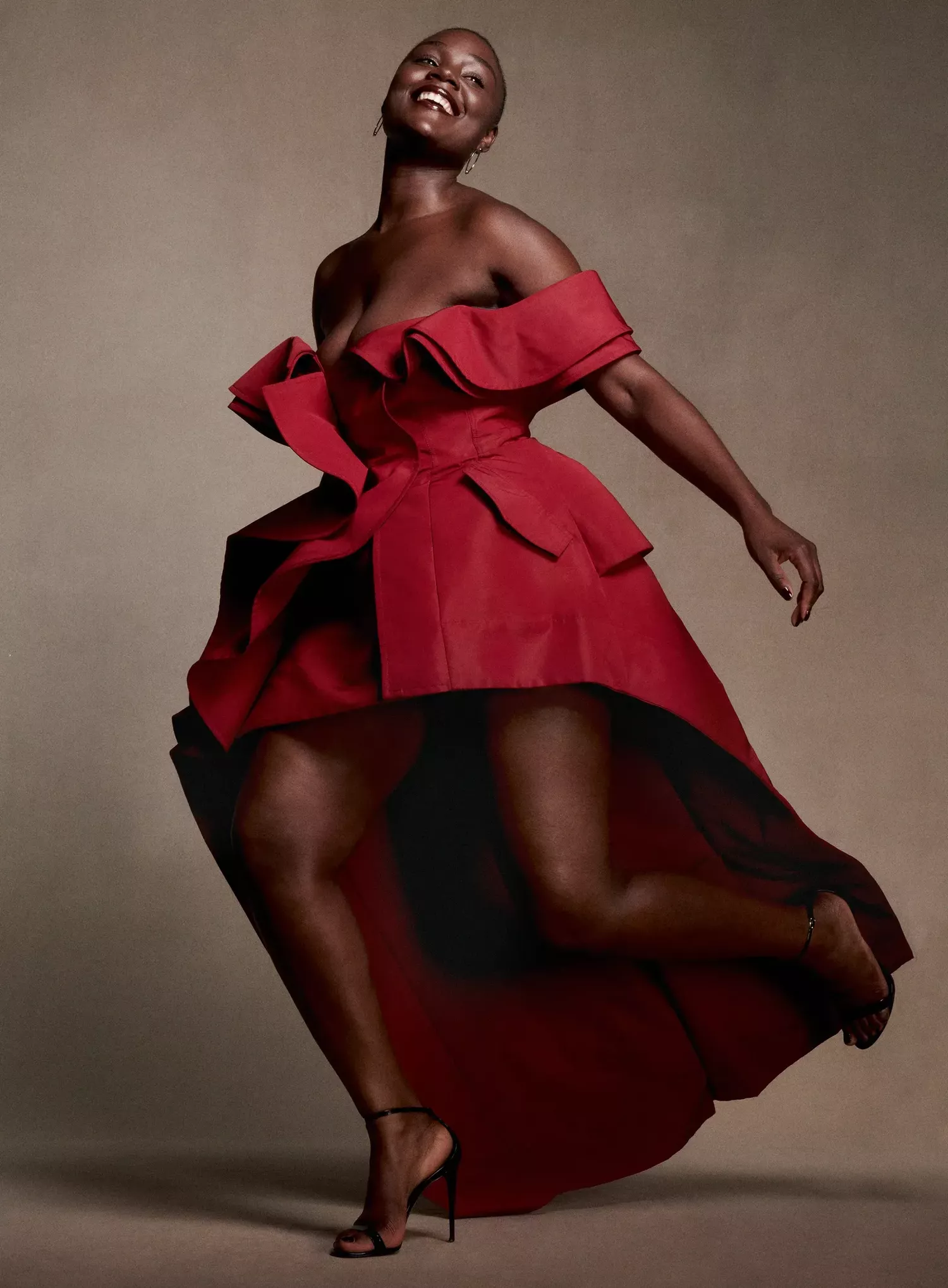 Alexander McQueen dress. Dolce & Gabbana shoes. Ara Vartanian earrings.
Mars, Los Angeles, California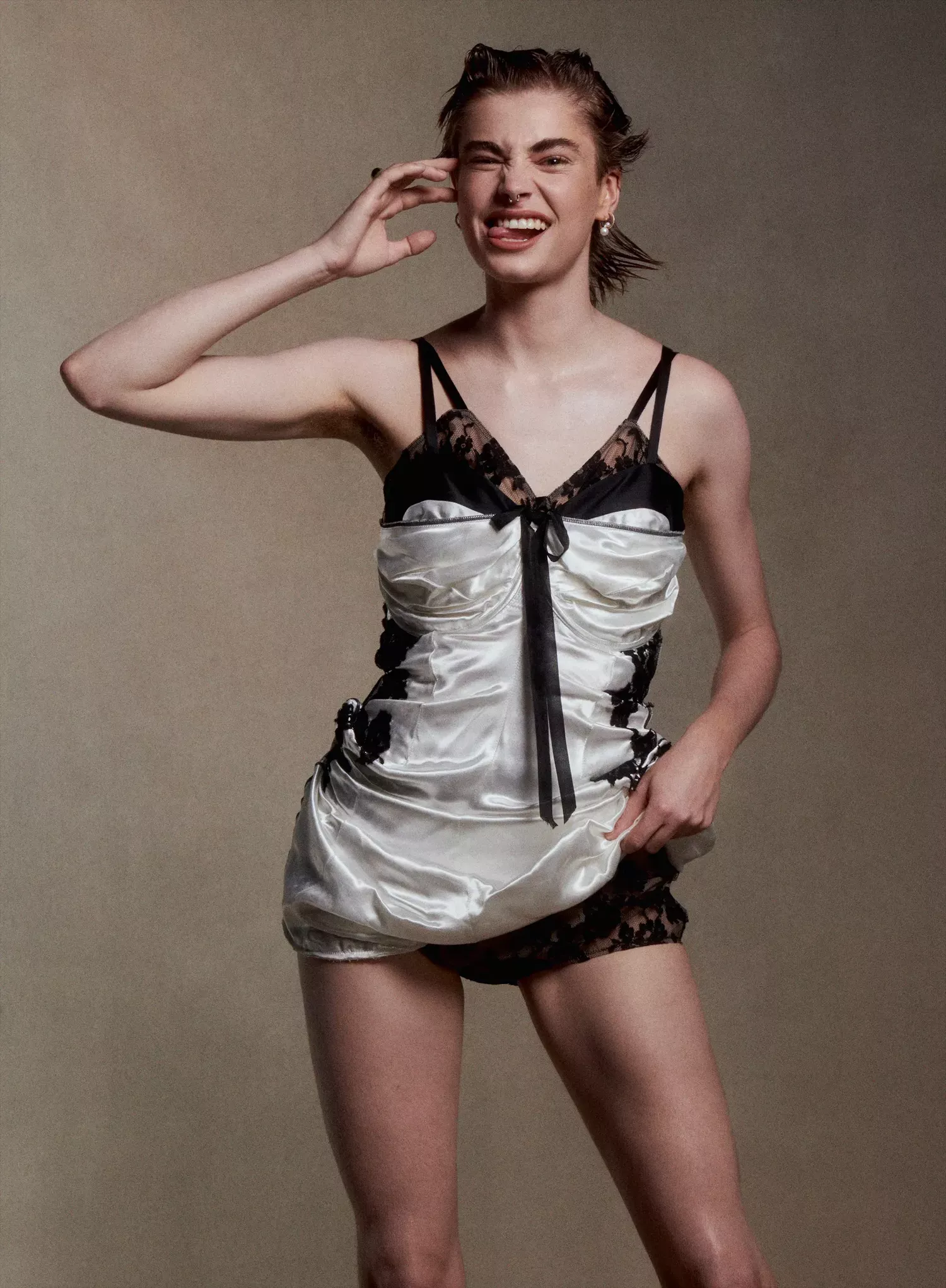 Marc Jacobs dress; bergdorf​goodman​.com. .
Rania Benchegra, Marrakech, Morocco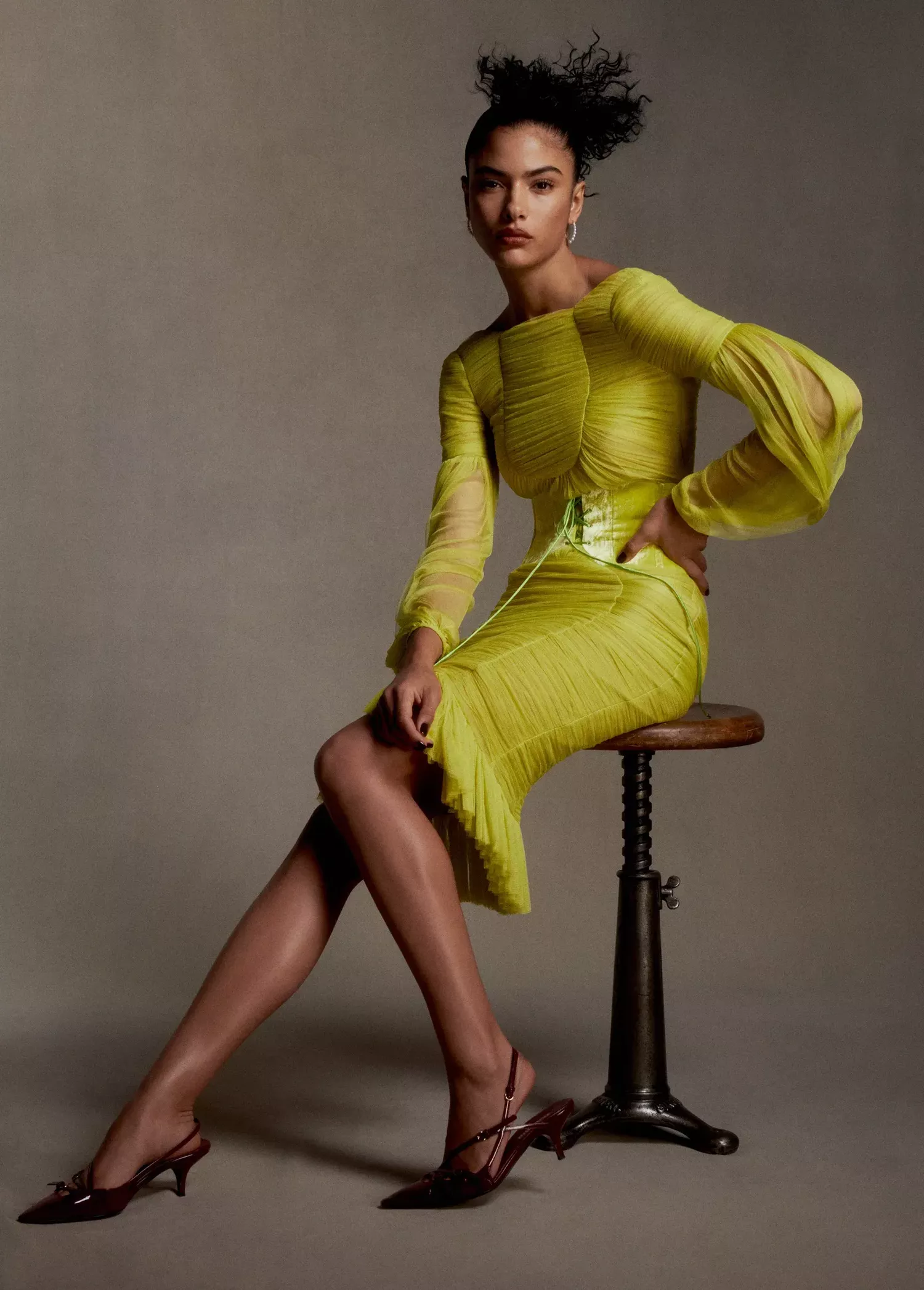 Tom Ford dress and corset belt. Miu Miu shoes. Mizuki earrings.
Mengyao Wang, Zhoukou City, Henan province, China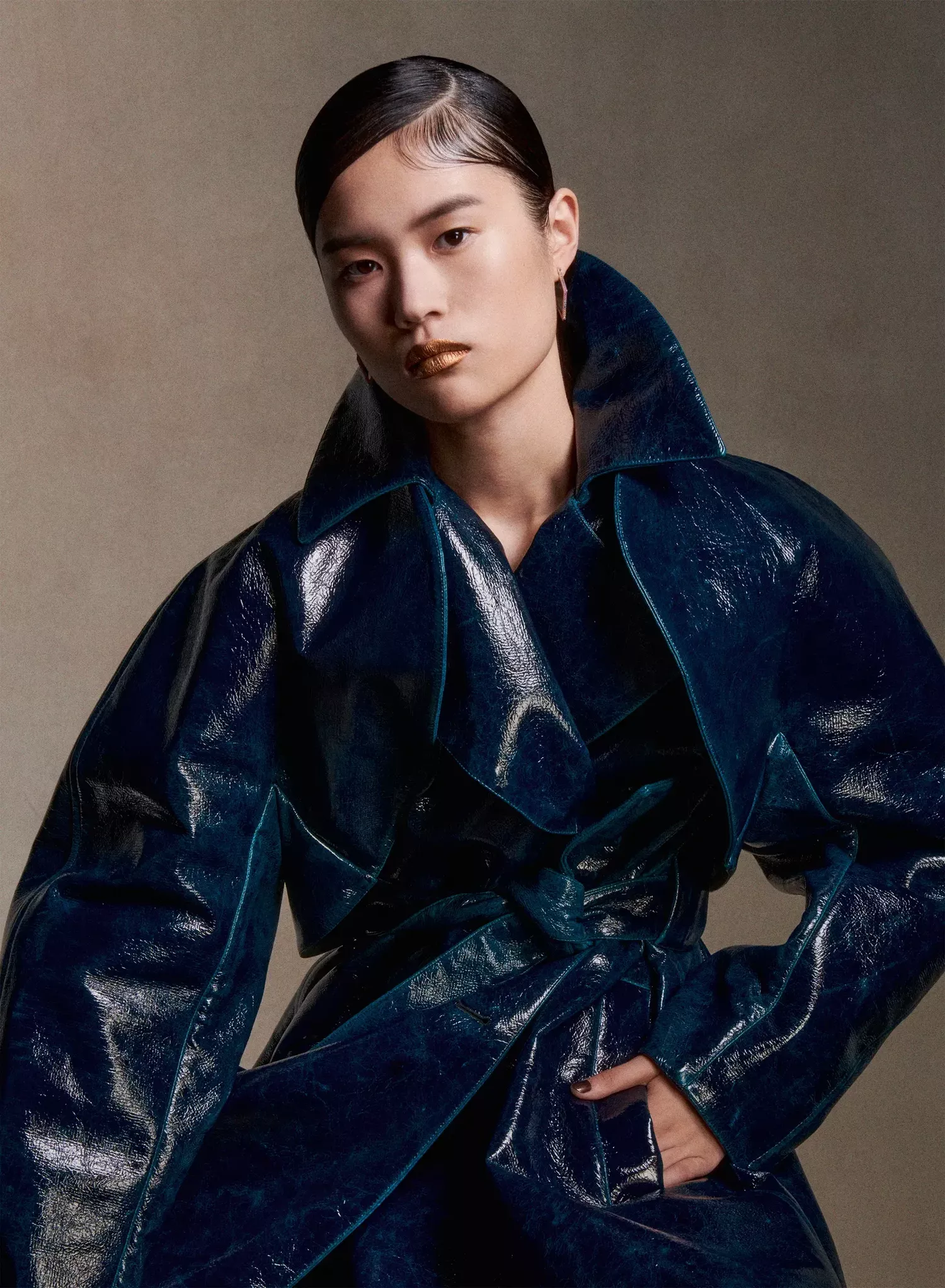 Alaïa trench coat. Noor Fares earrings.
Dulmi, Tokyo, Japan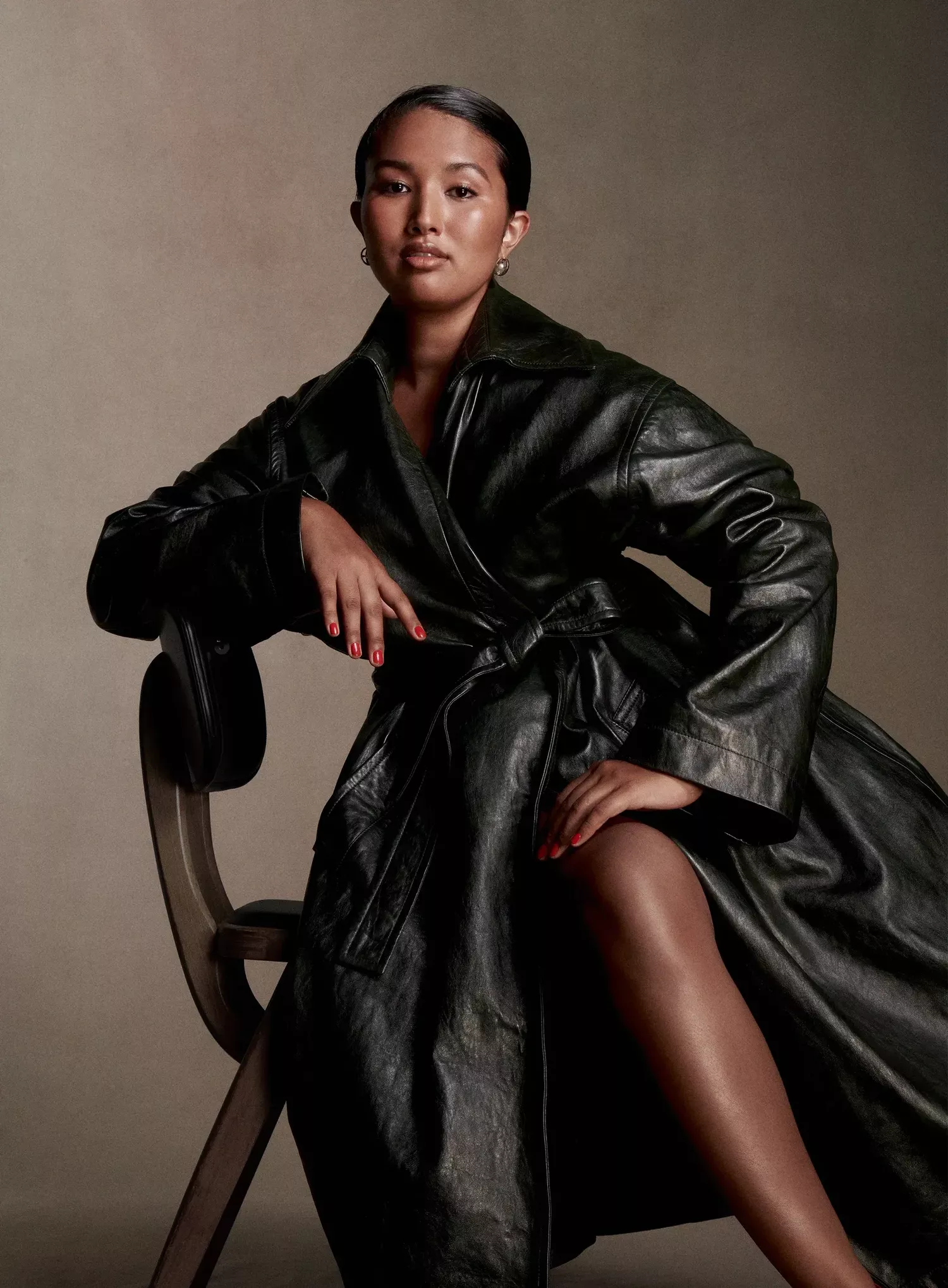 Bottega Veneta coat. Noor Fares earrings.
Rayan El-Mahmoud, Accra, Ghana
Maison Margiela body and skirt. Givenchy shoes. Noor Fares earrings and ring. Hermès moonstone and diamond ring.
Benchegra wears a Dolce & Gabbana sweater and dress. Noor Fares earring. Machava wears a Saint Laurent by Anthony Vaccarello jacket, blouse, skirt, and belt. Repossi bracelet.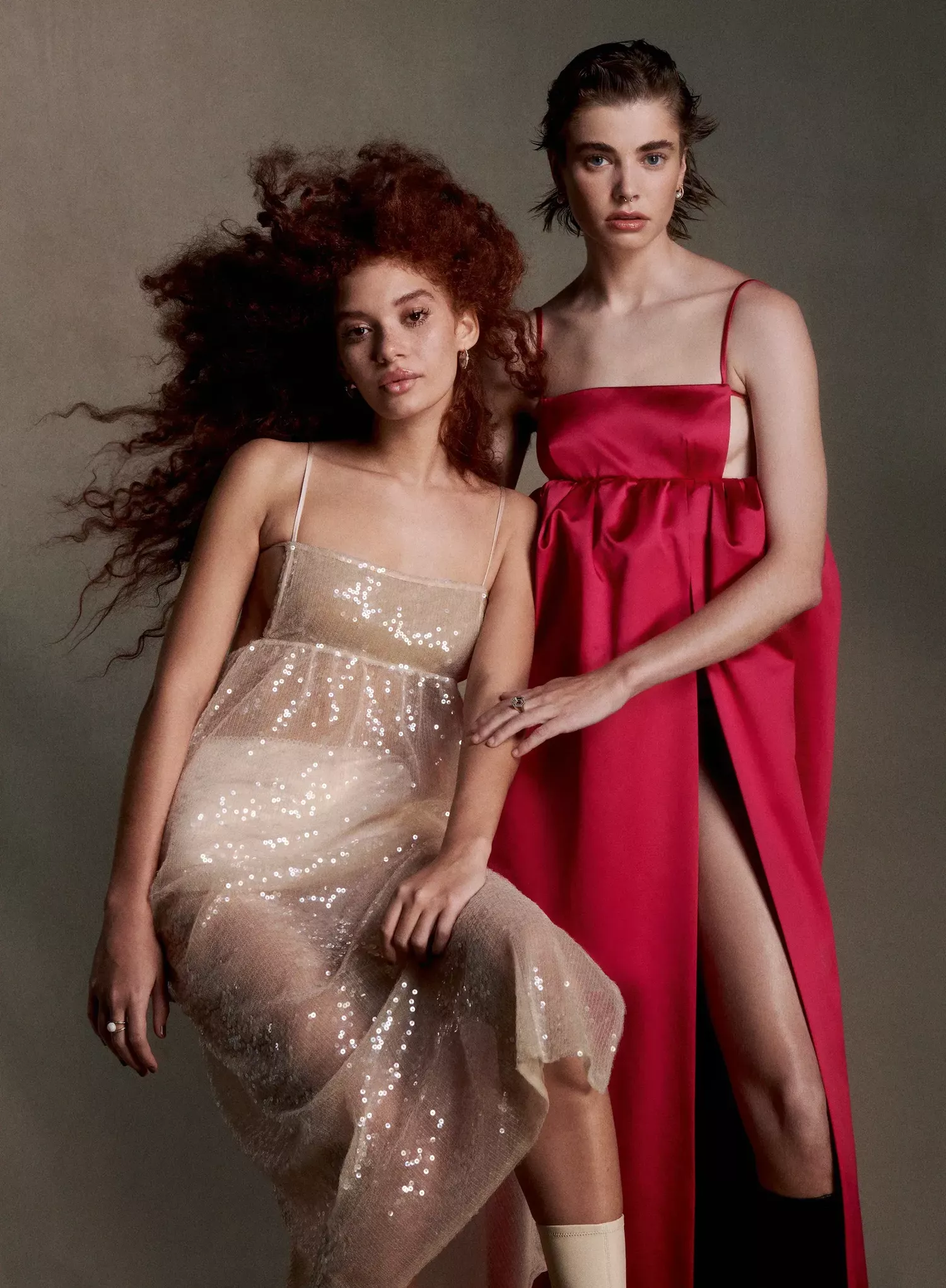 Rayan El-Mahmoud wears a Gucci dress, Fifi Chachnil briefs, Noor Fares earrings and ring. Mars wears a Gucci dress, Mizuki earrings and Noor Fares ring. Both in Schiaparelli boots.
Photography by Charlotte Wales
Styled by Poppy Kain
Hair by Shingo Shibata
Makeup by Kanako Takase for Addiction Tokyo.