While New York is approximately 5904 kilometres from Scandinavia. However, it didn't stop hints of the Nordic from shining through at this year's Met Gala.
Representing Scandinavia on the 2022 Met Gala red carpet were actress Renate Reinsve, chef Marcus Samuelsson, and Swedish couture collector Fredrik Robertsson. But the people weren't the only ones shining a torch for the north. Laura Harrier was dressed by a Swedish powerhouse. Sustainability (which is core to Scandi style) was spotted throughout the embellishments, corsets, and elaborate gowns, while those that bucked the dress code did it, as our print editor Allyson Shiffman writes, in a very Scandinavia way.
Here are all the Nordic moments you might have missed from fashion's night of nights.
Renate Reinsve in archival Louis Vuitton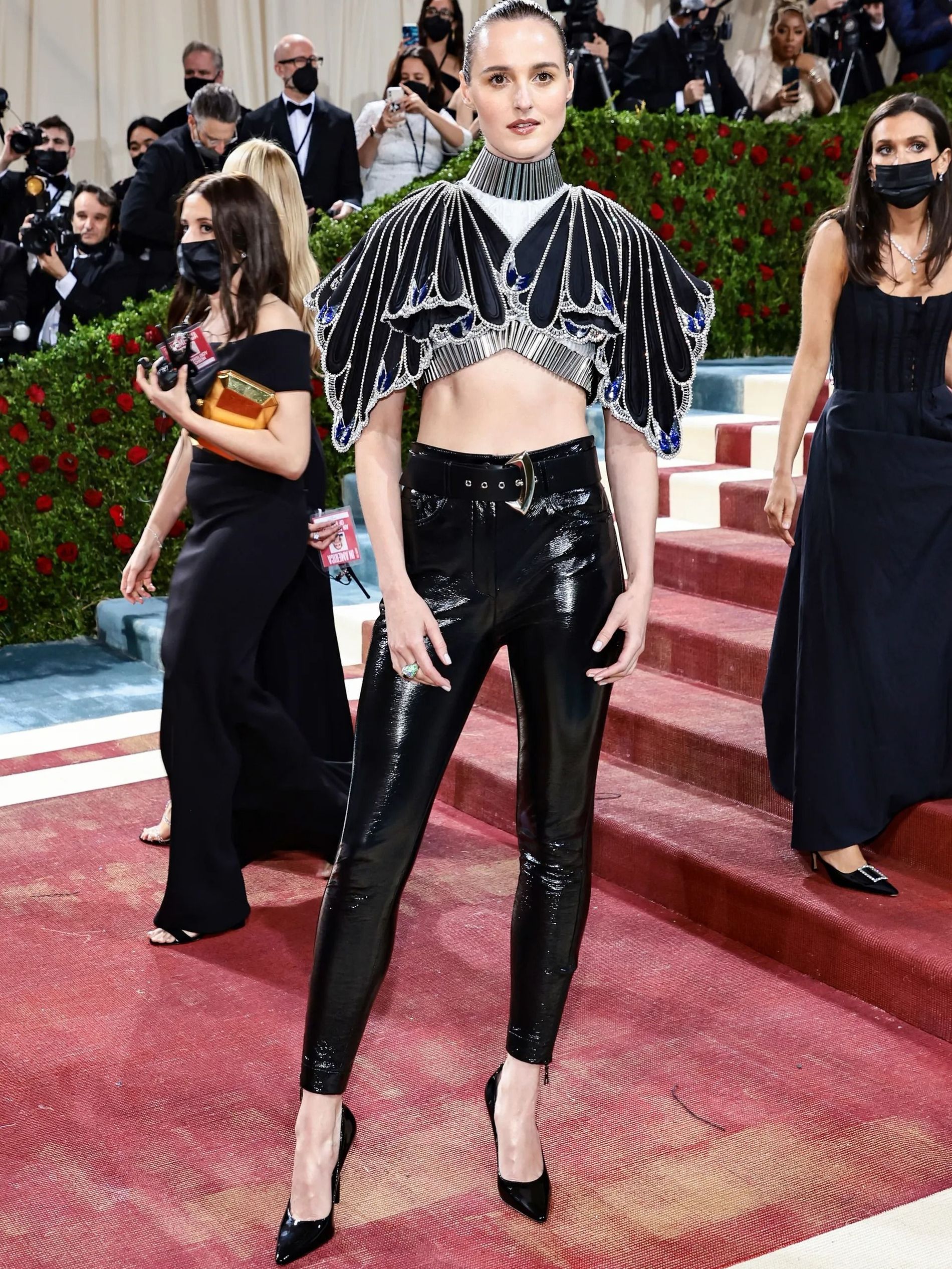 The Norwegian actress hit the red carpet with team Louis Vuitton alongside fellow ambassadors Emma Stone, Hoyeon Jung, Gemma Chan and Cynthia Erivo. Her embellished crop top and slick patent trousers were taken from the esteemed house's archives, meaning no one in LV wore new designs. "Never has it been more important to show that creations should be made to last," says Louis Vuitton's artistic director of women's collections, Nicolas Ghesquière, of the decision. A sentiment we can all get behind.
Fredrik Robertsson in Iris Van Herpen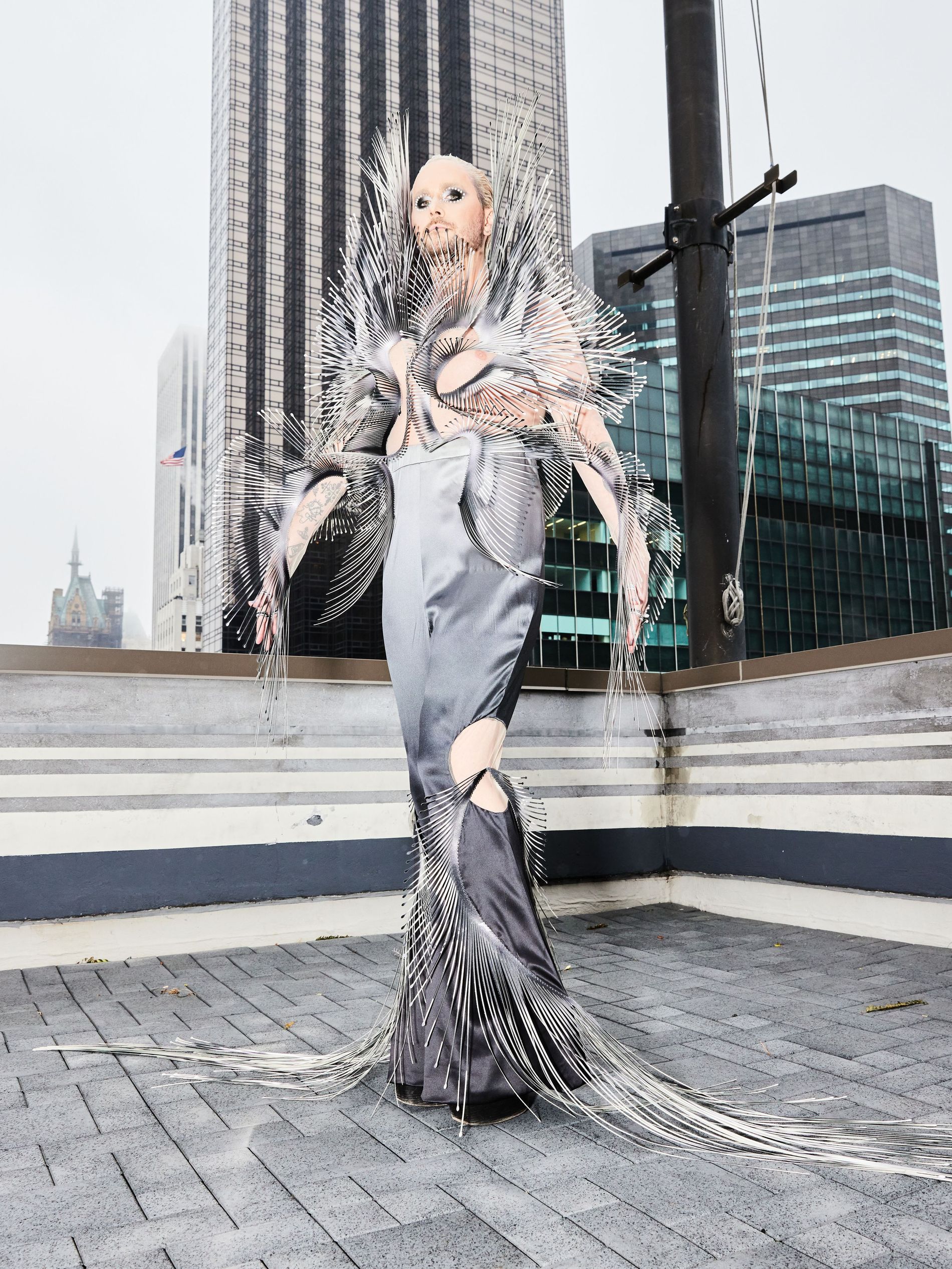 Photo: Ea Czyz
Sweden's only couture buyer, Fredrik Robertsson, attended fashion's biggest night out for the first time with legendary Iris Van Herpen. "Some of the paparazzi thought I was Jared Leto, which was so fun," says Robertsson, whose name became a buzz on the internet, with many wanting to know who this well-dressed man was. "We talked, and Jared said, 'Oh, I am honoured they think I am you'." Robertsson, who is the creative director of Björn Axén, said it was "surreal to be surrounded by so much beauty."
Marcus Samuelsson was behind the menu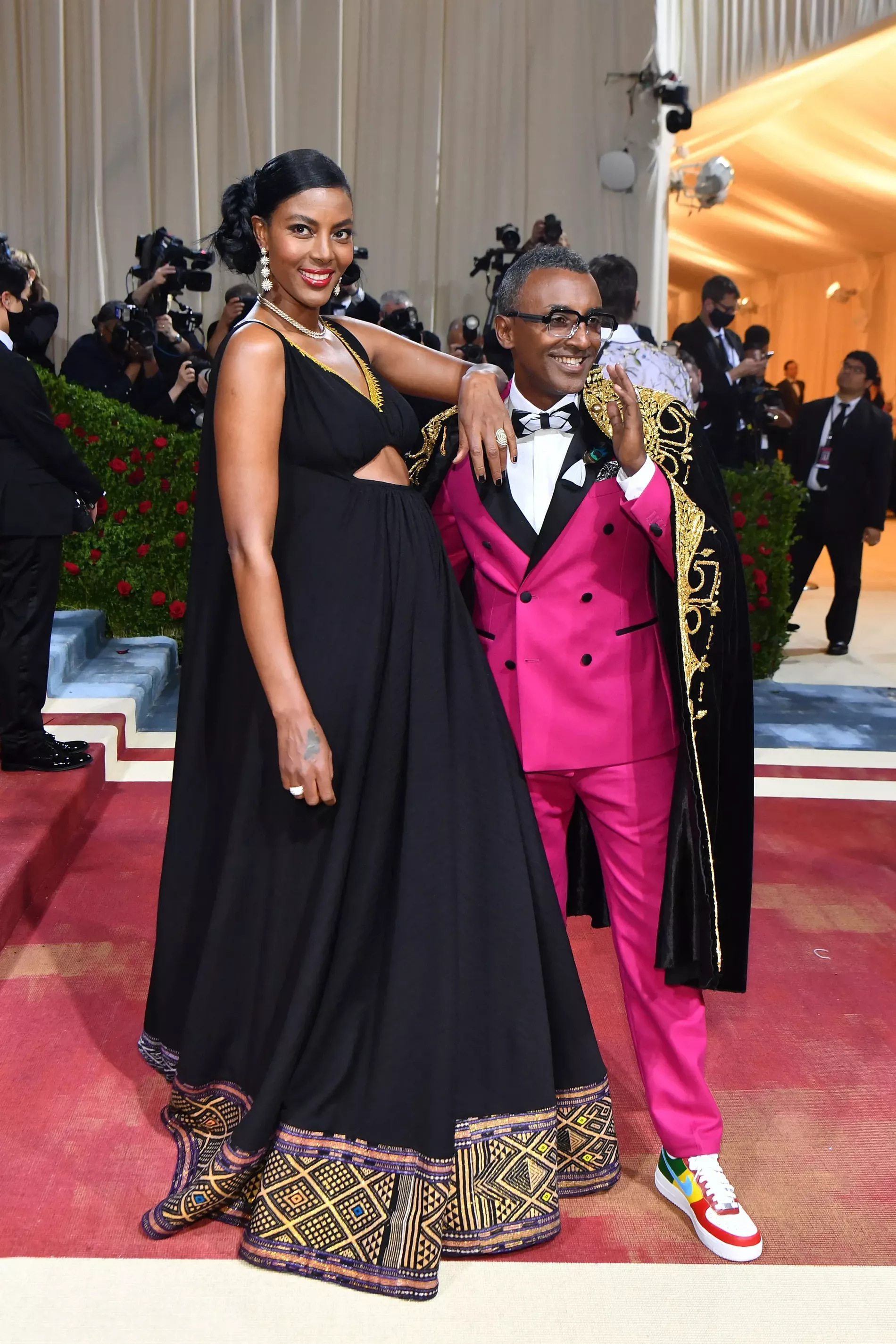 The Swedish-born, NY-based chef not only walked the red carpet (in hot pink, no less) with wife Maya Haile, but he was also in charge of the night's menu. He had the daunting task of working out how a celebration of American food can be boiled down to a couple of dishes. He did this by assembling three chefs, Lauren Von der Pool, Melissa King, and Amirah Kassem, who all have their own take on dining. "They represent very different places in American food today," Samuelsson told Vogue. "Amirah has the most amazing cakes. Lauren has been committed to the vegan and vegetarian food space for decades. Melissa is just an incredible chef—I've had the opportunity to eat her food on many different occasions, and I'm always so impressed with her talent."
​​Laura Harrier in custom H&M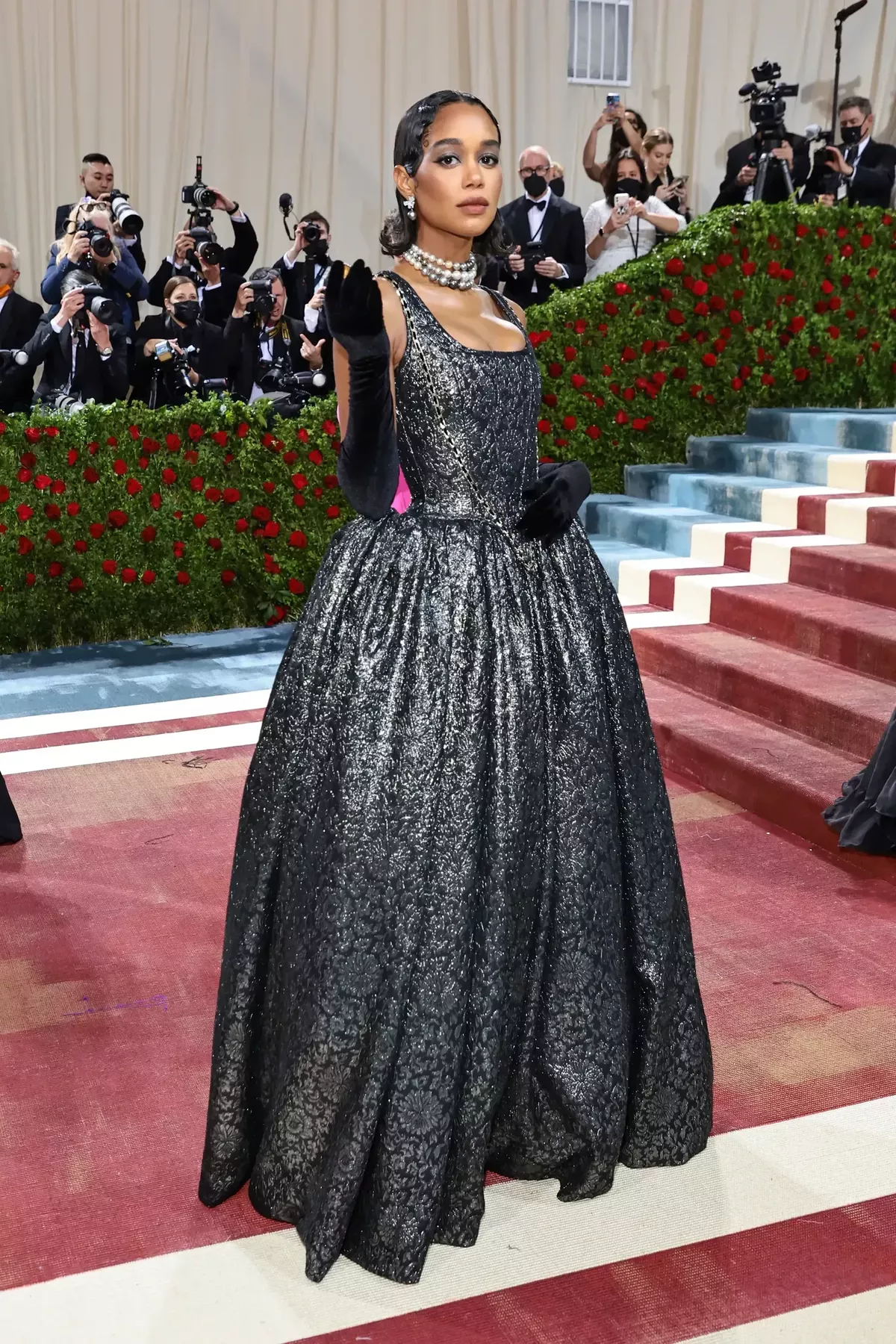 For 2022's Met Gala, Harrier opted to wear a custom-made, hand-stitched dress by Scandinavian fashion giant H&M. The look was made in collaboration with famed designer Victor Glemaud, involving a corseted gown that accentuated Harrier's waist and created that hourglass figure that was so representative of that era. It also marked H&M's fifth time at the gala, a clear nod that Sweden's favourite chain store has seriously high fashion chops.
People wore denim jeans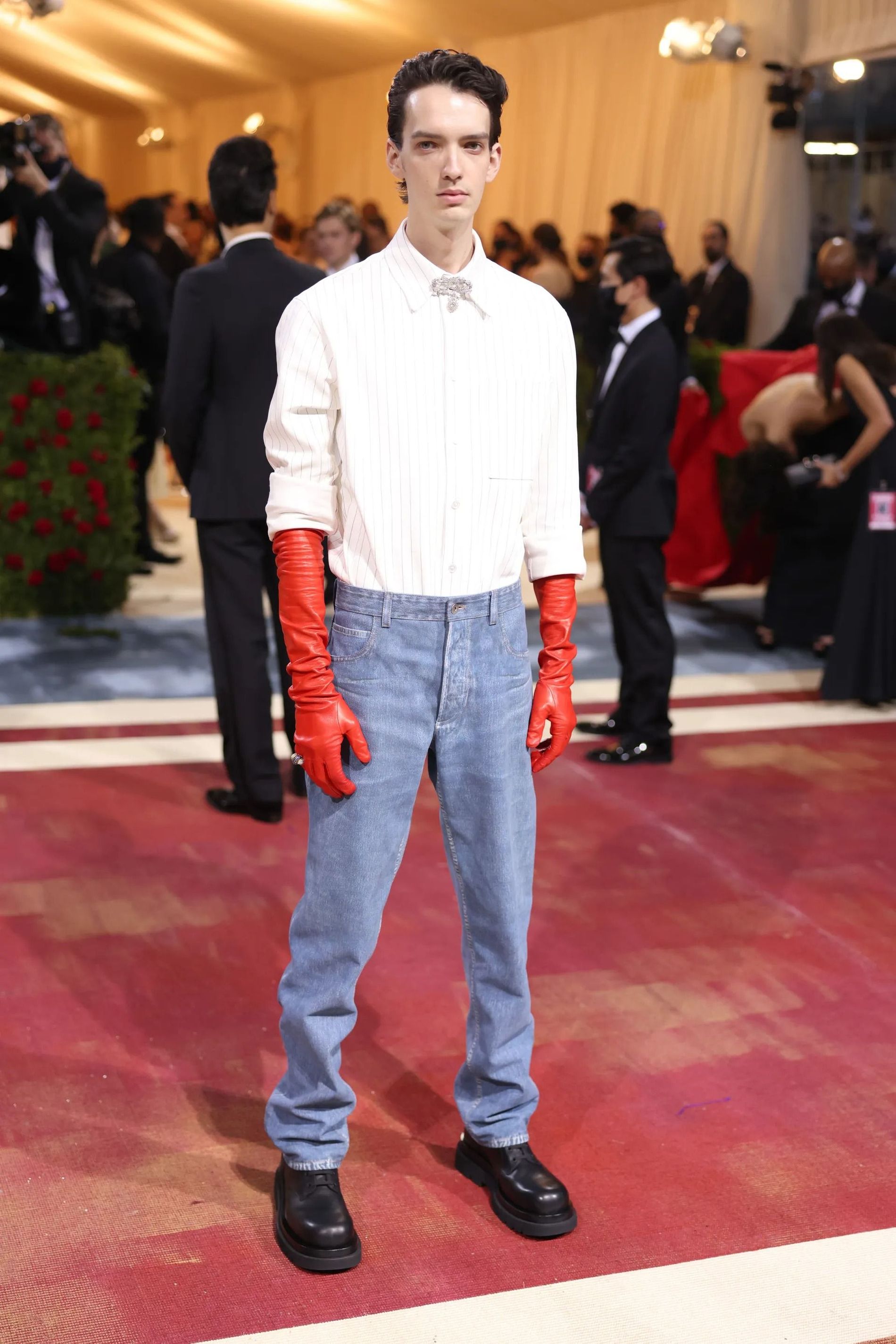 Kodi Smit-McPhee.
Among the glitzy and glittery adornments, there were also blue jeans. Spotted on Kodi Smit-McPhee and David Lauren, Vogue Scandinavia's print editor Allyson Shiffman wrote that the choice "felt Scandinavian". In her piece on the topic she says, "Here, a dress code is but a gentle suggestion. Track pants at galas, leather jackets at weddings, running shoes everywhere. In the Nordics we welcome a 'come as you feel like' mentality."
Billie Eilish's custom Gucci dress was entirely upcycled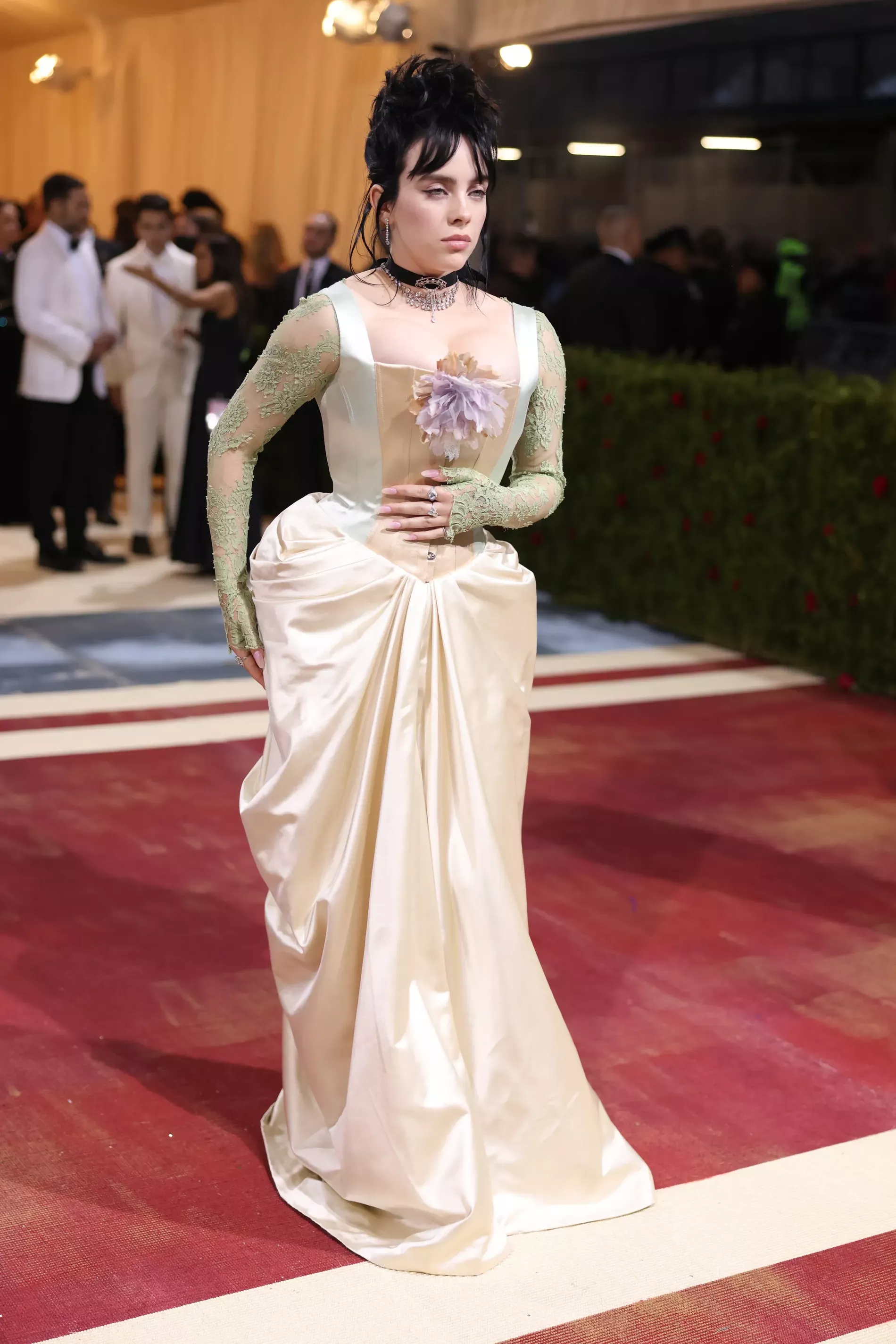 The breeding ground for brands like Rave Review, Deadwood and Designer's Remix, Scandi designers are always looking for new ways to improve the circular fashion. Billie Eilish's Gucci dress, which landed her on every best-dressed list across the country, was made entirely from upcycled materials."I just wanted to be as eco-friendly as possible," Eilish said during the Vogue livestream of her ivory and duchesse satin corseted gown. The look proved that with creativity, fashion can put the environment first.