As Sweden's only couture buyer got ready to attend fashion's biggest night out with legendary Iris Van Herpen, Vogue Scandinavia was granted an insider's view on Fredrik Robertsson's wonderful journey from the fittings to the final look
The Met Gala is undoubtedly the year's most important celebration of fashion. Founded in 1948 and organised by Anna Wintour since 1995, the gala is where our favourite A-listers gather where we get to relish the most extravagant red carpet of the year.
The acclaimed designers attending the Met Gala are known to be accompanied by their muses (think Gianni Versace and Naomi Campbell in 1995, or Madonna and Jean Paul Gaultier in 2018). For the iconic Dutch fashion designer Iris Van Herpen, the date for the hottest ticket in fashion this year was a certain, Scandinavian sartorial savant.
Attending his first Met Gala ever, for Fredrik Robertsson, Sweden's sole couture collector and creative director of Björn Axén, the first Monday of May 2022 was set to be a one for the books.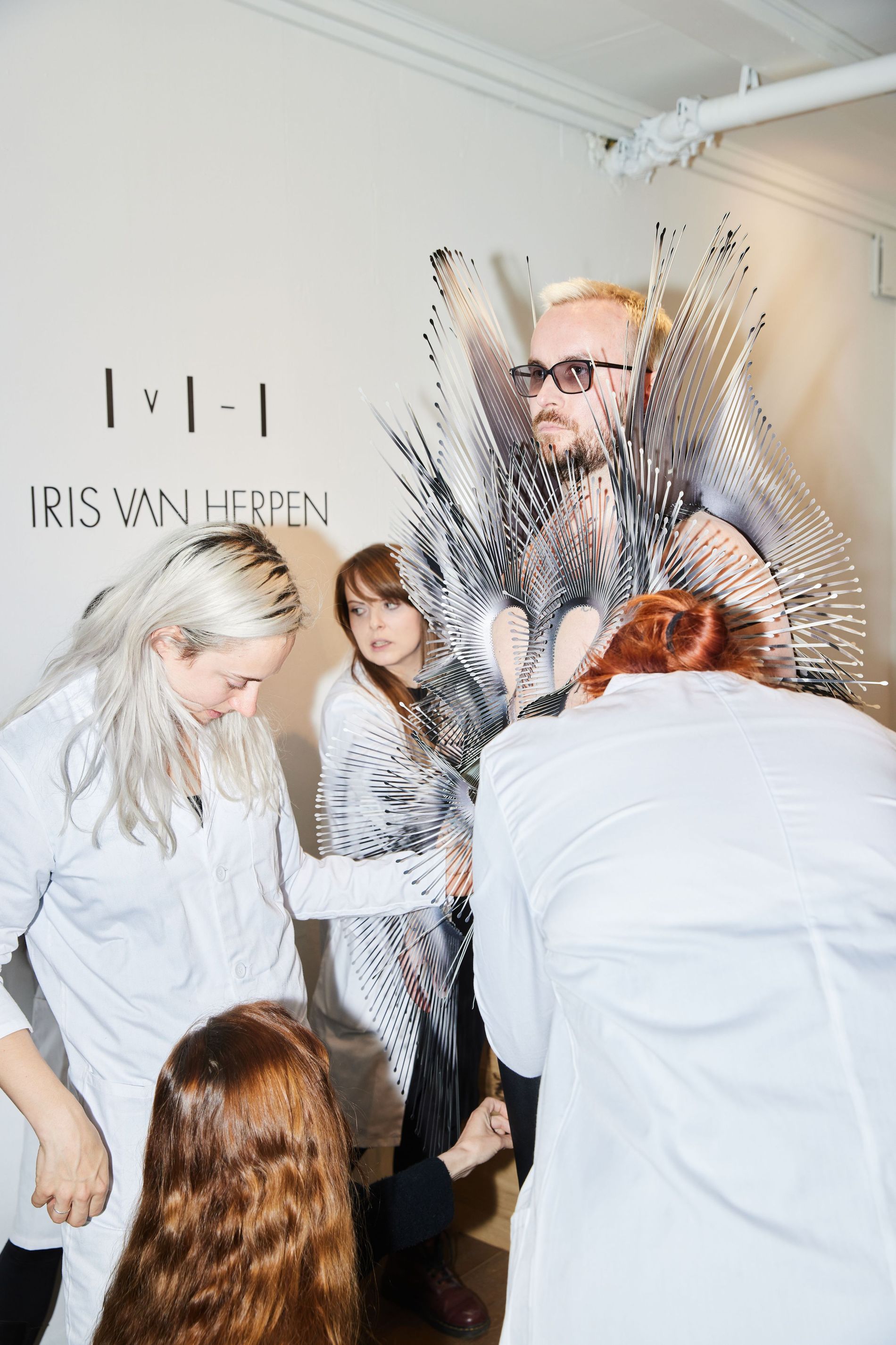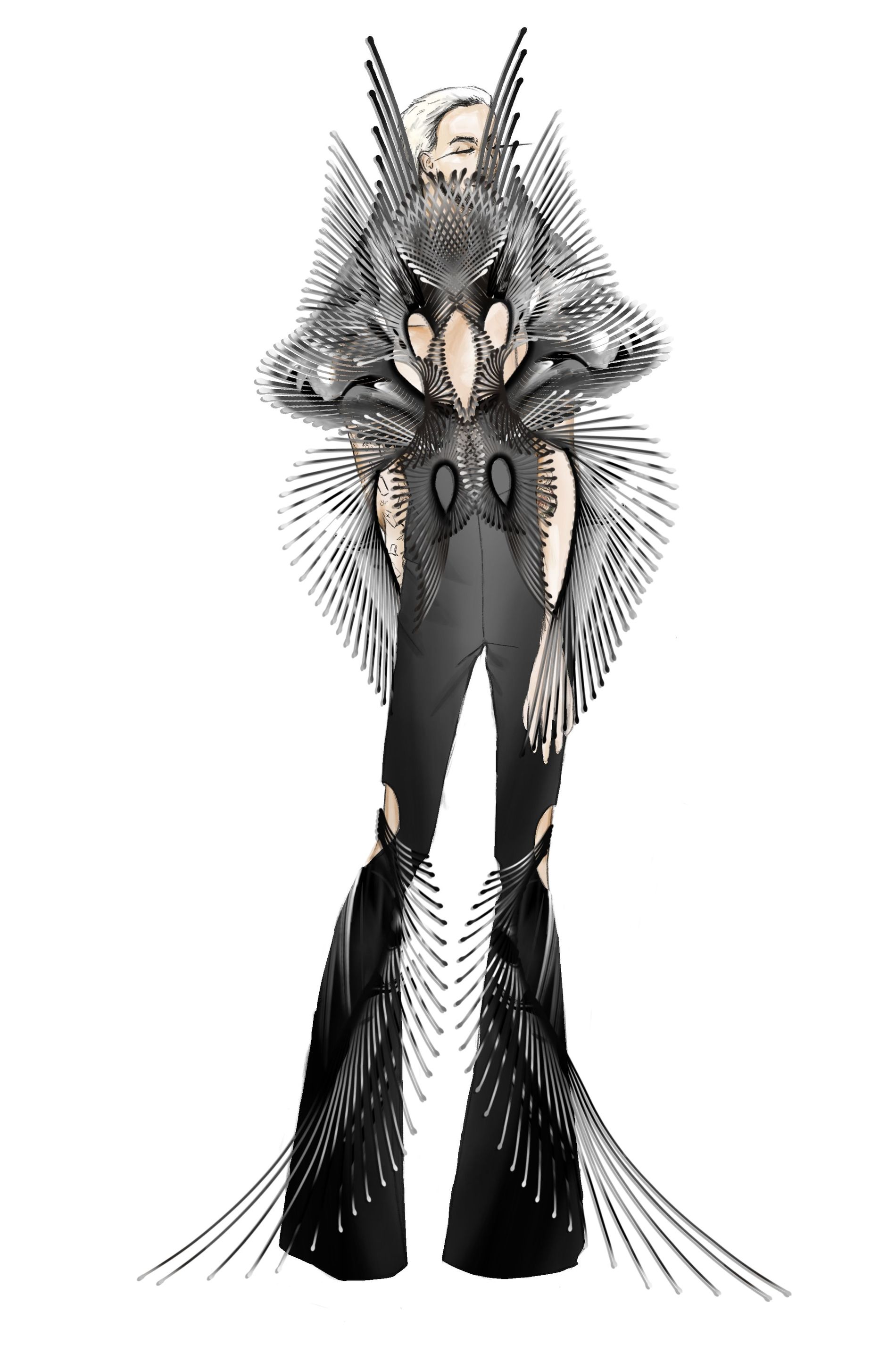 "Just to experience that iconic red carpet is so special. It is a dream come true to be invited and accepted as a guest to the most fabulous fashion event and night in the world," Robertsson gushes as we speak on the week preceding the Met Gala. "I'm actually nervous to walk down those red stairs."
Robertsson and Van Herpen have a long-standing, cherished relationship, ignited by the couture collector's love and admiration of Van Herpen's designs. What started as a self-proclaimed "fashion-addict" adoring a great designer soon became a collaboration between two creatives who today work closely together.
"I first bought a headpiece with sleeves from her, it was truly amazing. Then we started working a bit together, and I hosted her after-party in Paris during couture fashion week. I put her together with our haircare company Björn Axén, where she created a print for our best selling hairspray and we donated proceeds to my charity Regnbågsfonden. The team at Björn Axén also does hair for her shows," Robertsson explains.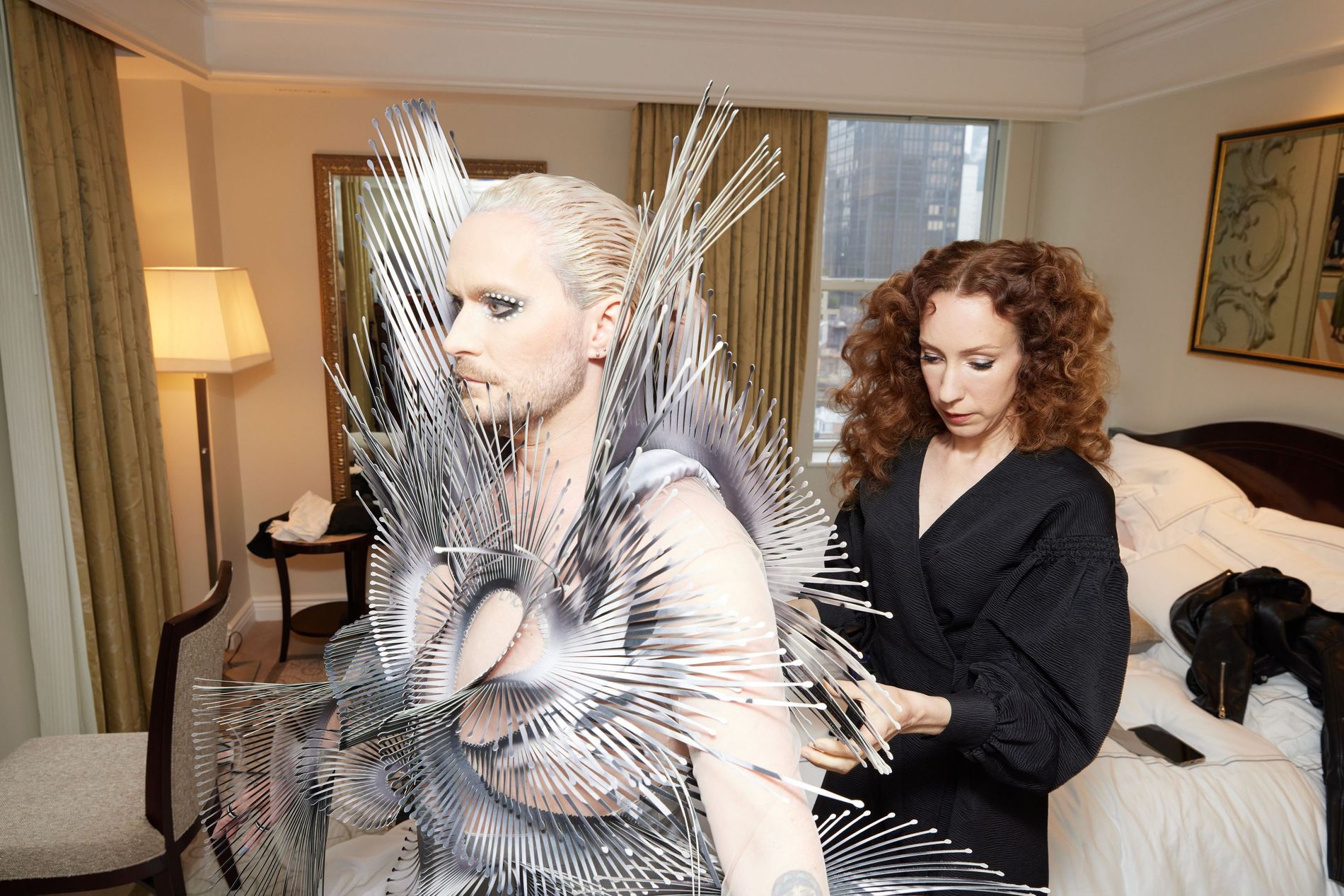 Sparked by discussions where two craftsmanships – Van Herpen's exquisite, innovative designs and the superb hair artistry done at Björn Axén – meet, an ethereal vision for the Met Gala was born.
"[The collaboration] has been inspired by our conversations with Fredrik, and how he transforms himself through fashion, hair and beauty," Van Herpen tells me. "His gender fluidity in dressing is inspiring and we love how he is an example for others to create that freedom that represents the values both our brands stand for."
In February 2022, the preparations for Robertsson's Iris Van Herpen look for the Met Gala began, and it was a journey he affectionately describes as "an incredible process." However, as for many things in life, the global pandemic was the barrier that stood in the way of conducting meetings IRL. Refusing to be discouraged by travel restrictions, the creation of Robertsson's custom couture piece commenced in the digital sphere via trusty Zoom meetings.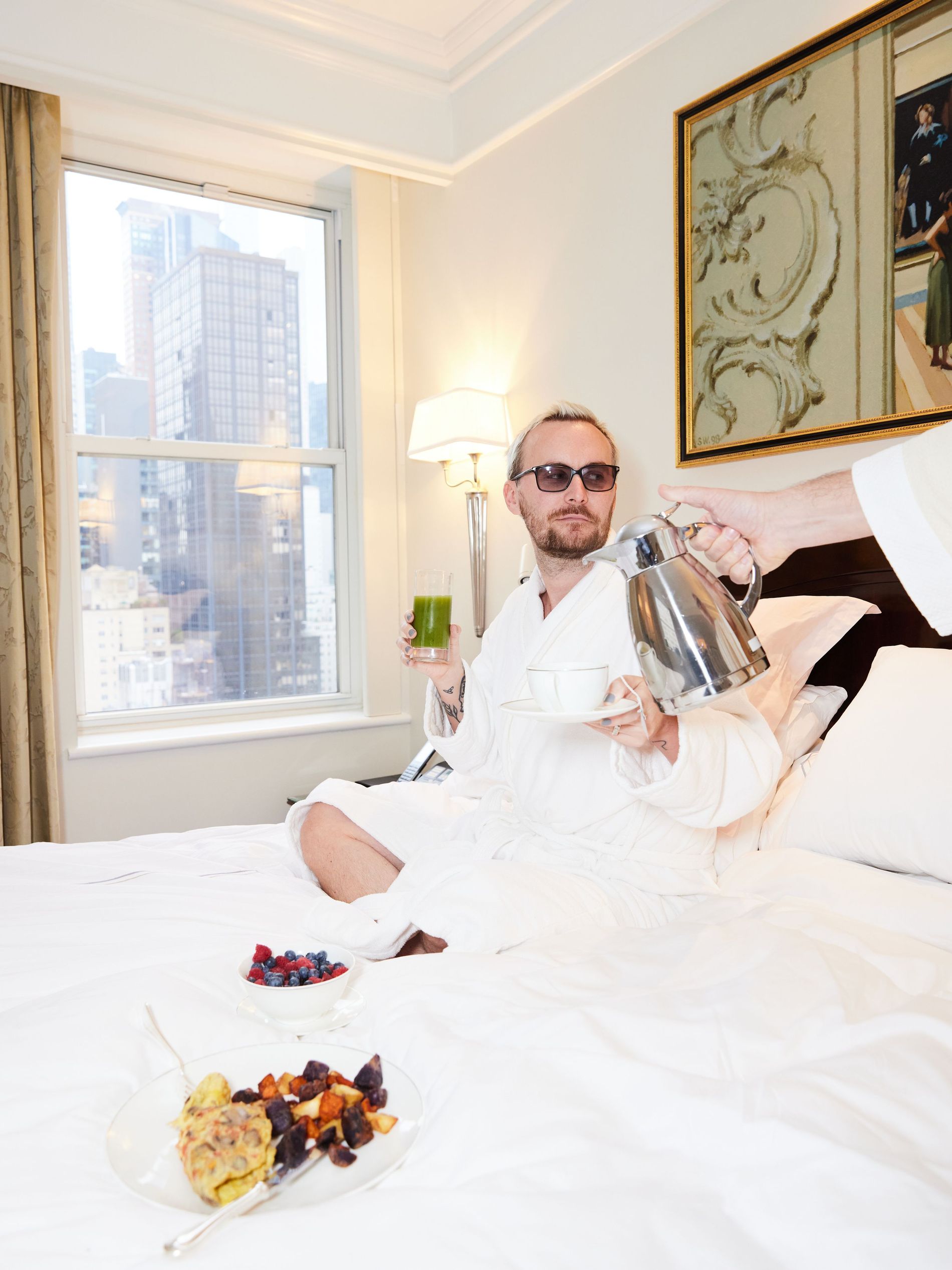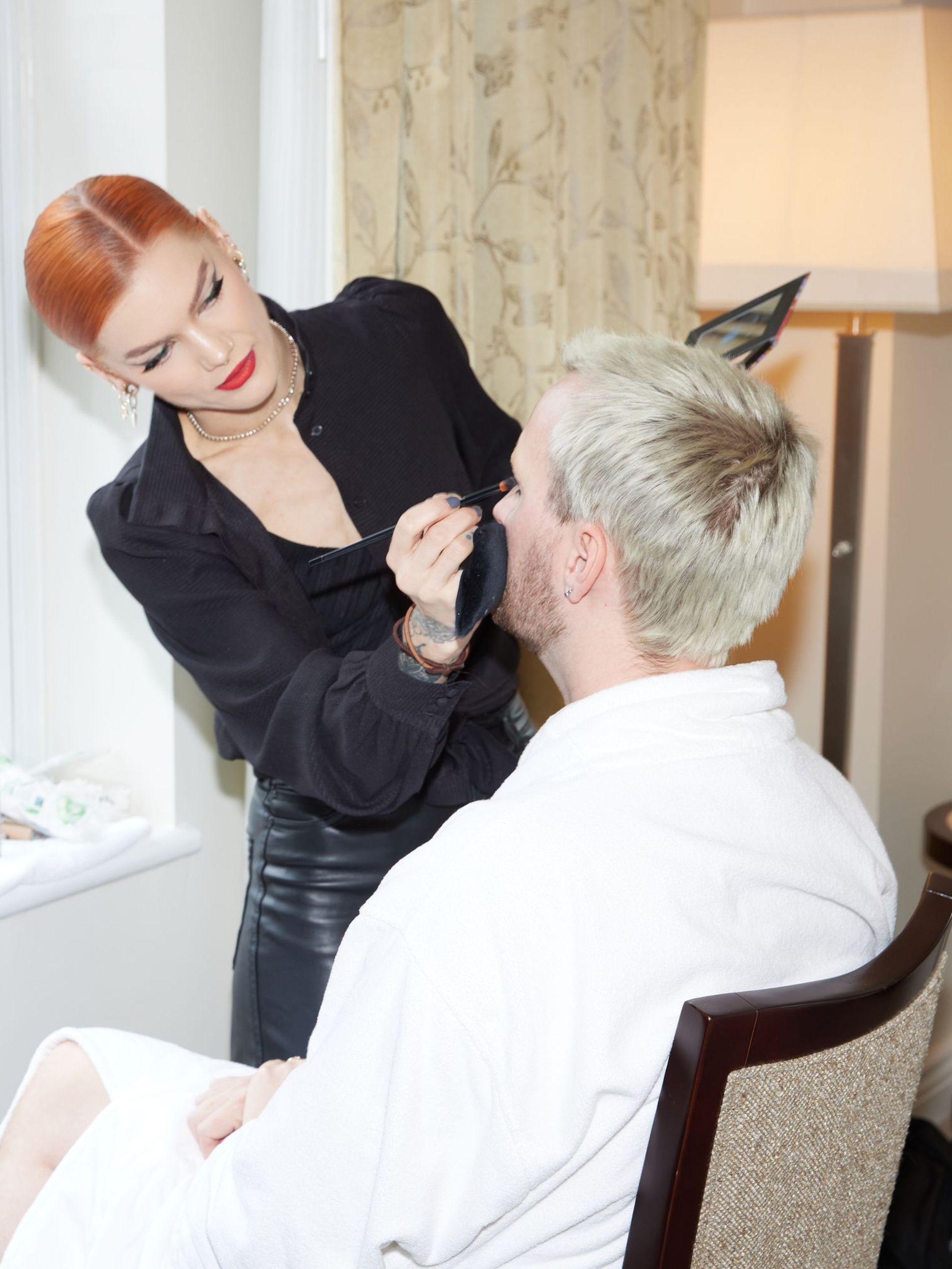 "We started with three online, virtual fittings. It was a lot of fun. They sent me toiles to try on, and through Zoom we did the fittings with my tailor in Sweden, who helped us get the perfect fit," Robertsson explains. After establishing a good base to work on, the fittings took an in-person form. "I travelled to Iris to do three fittings in Amsterdam with the actual piece, to really work on the details, fit and movement."
As with any other haute couture piece, Robertsson's elaborate Iris Van Herpen look required a tremendous amount of work, mounting up to around 750 hours. The intricate endeavour was executed with a team involving the designer herself, her assistant Christian Reiche, a digital designer, two patternmakers, a seamstress and six hand workers.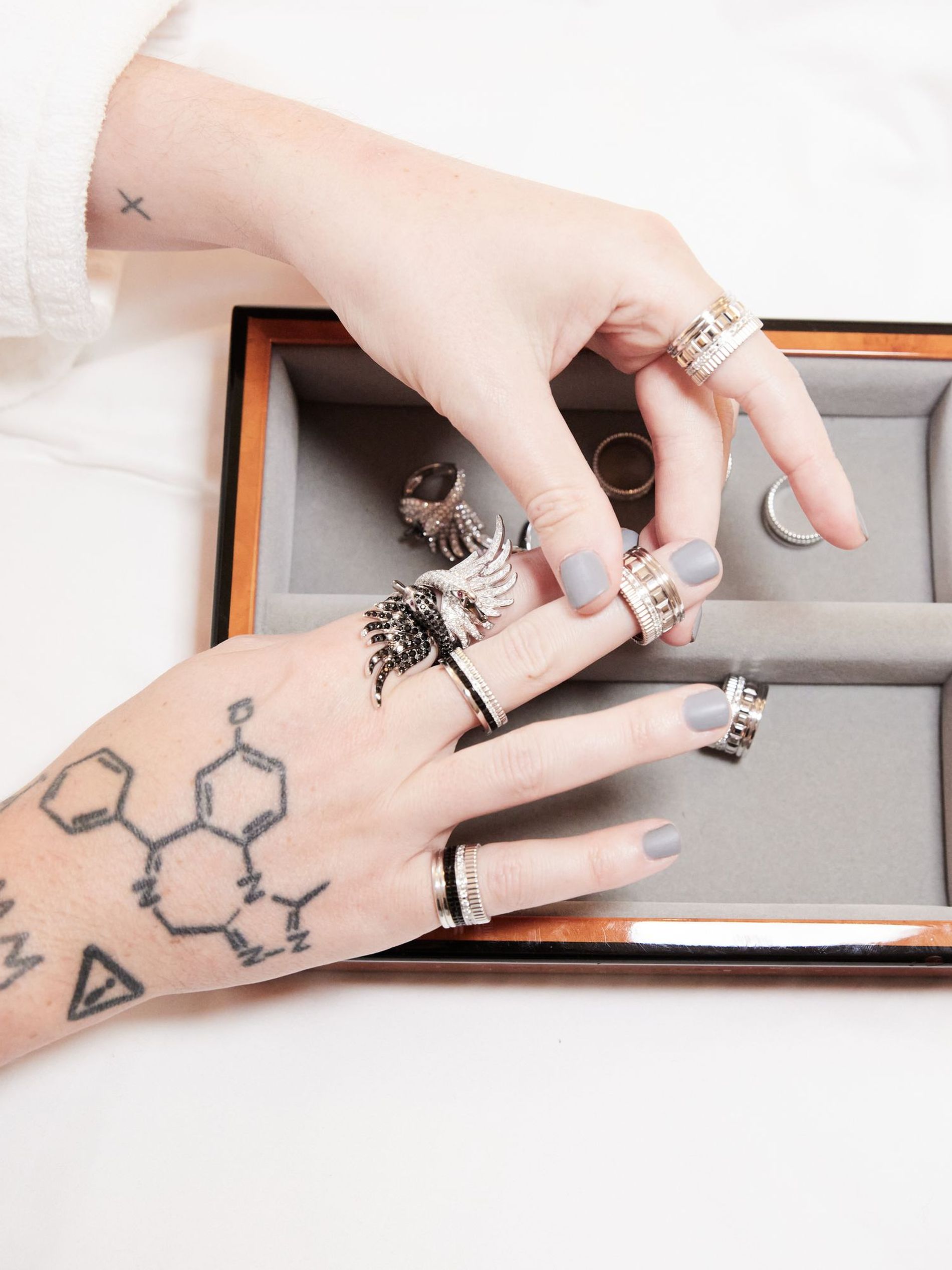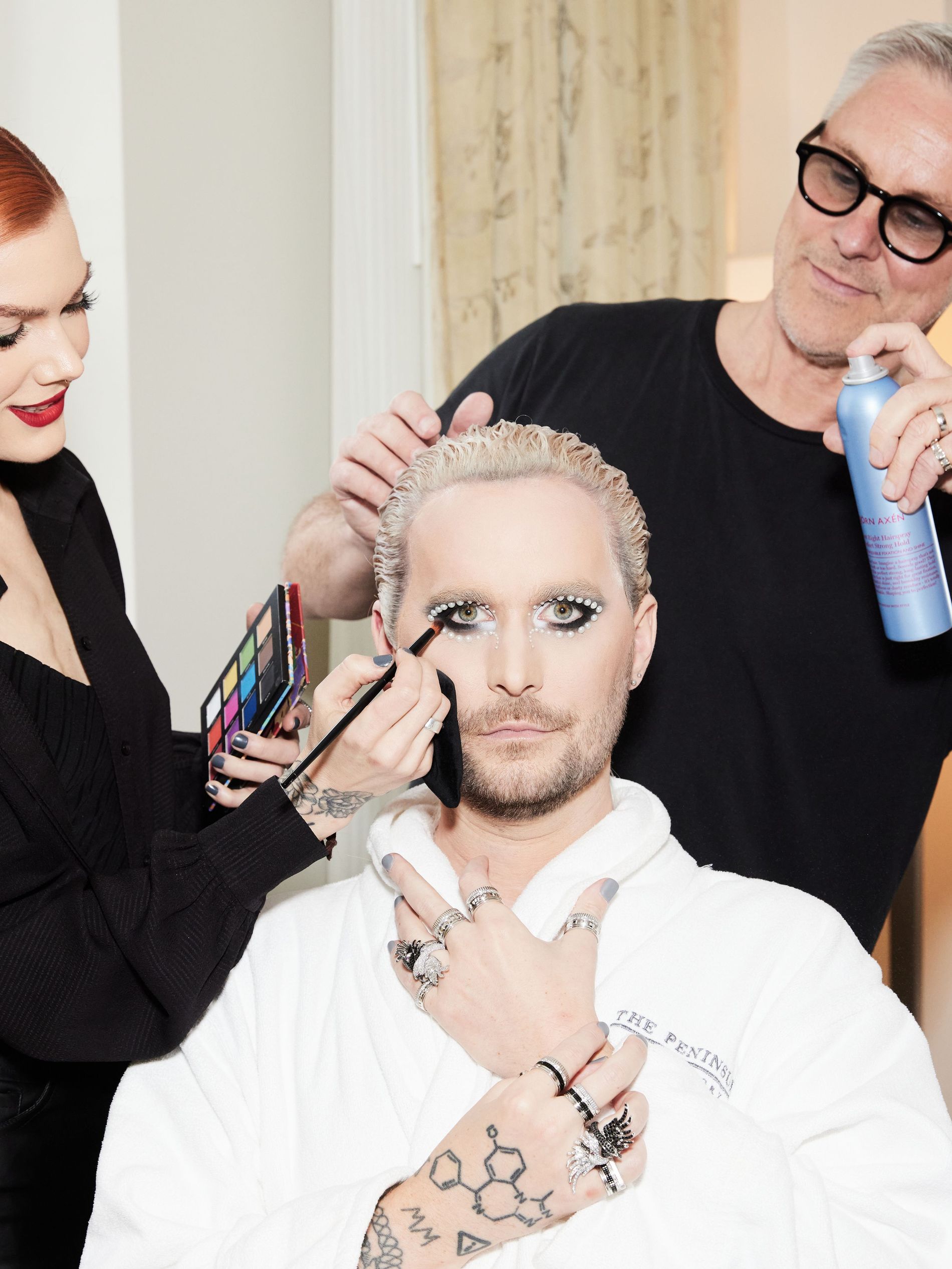 The outcome? A breath-taking, other-worldly jumpsuit that is a perfect blend of Robertsson's character combined with the futuristic take on haute couture craftsmanship Van Herpen is known for.
"The look radiates and plays with combined masculinity and femininity. We wanted to embrace Fredrik's ongoing personal transformations," Van Herpen explains. "[It] is made from upcycled fabric that was first digitally printed and then heat-bonded to recycled mylar. The feathery embellishments were transformed into graphic, strong and gravity defying textures that float away from the skin, while futuristic feathers are glitching around the face, to make a weightless look that radiates with you in all directions."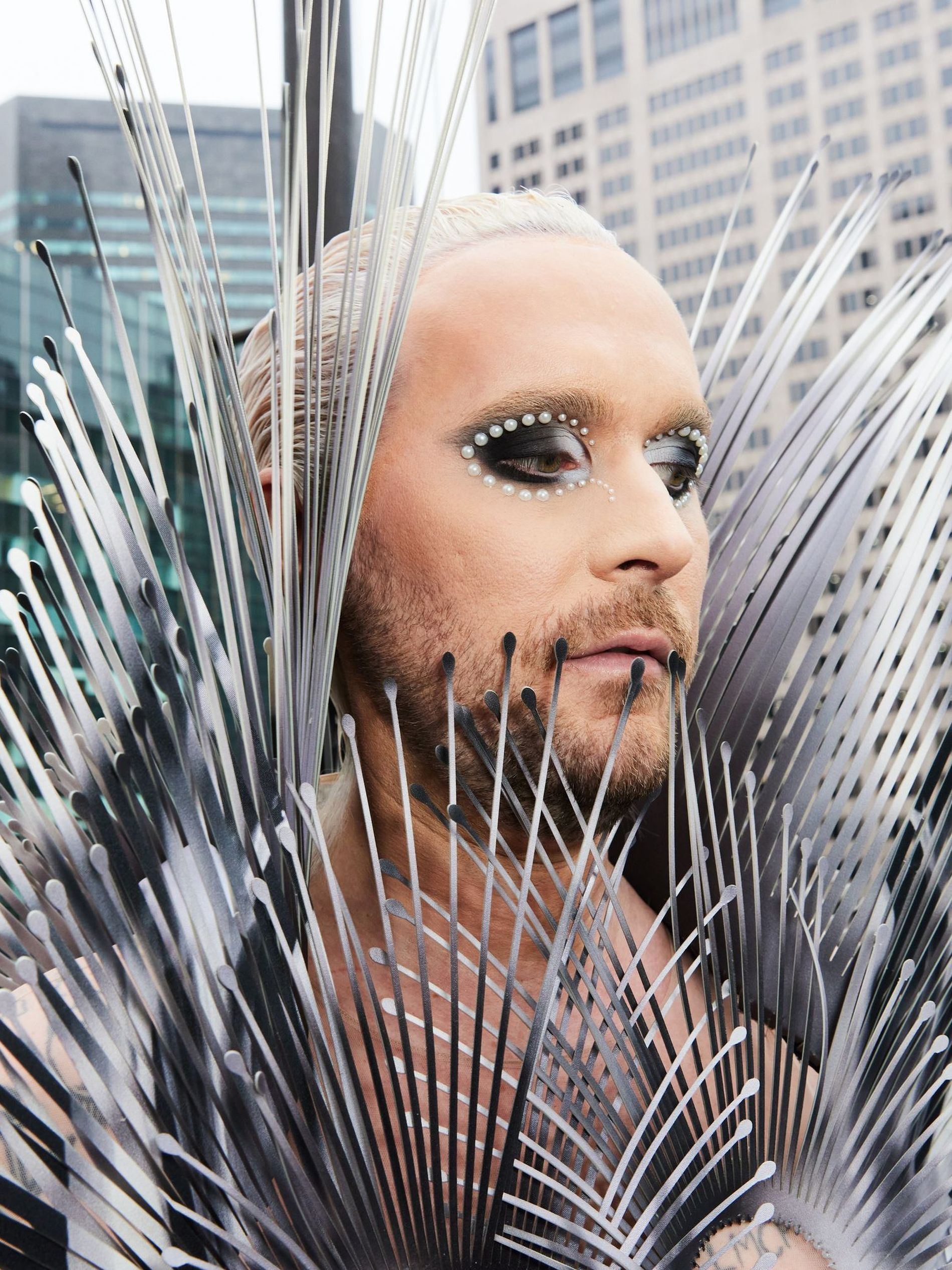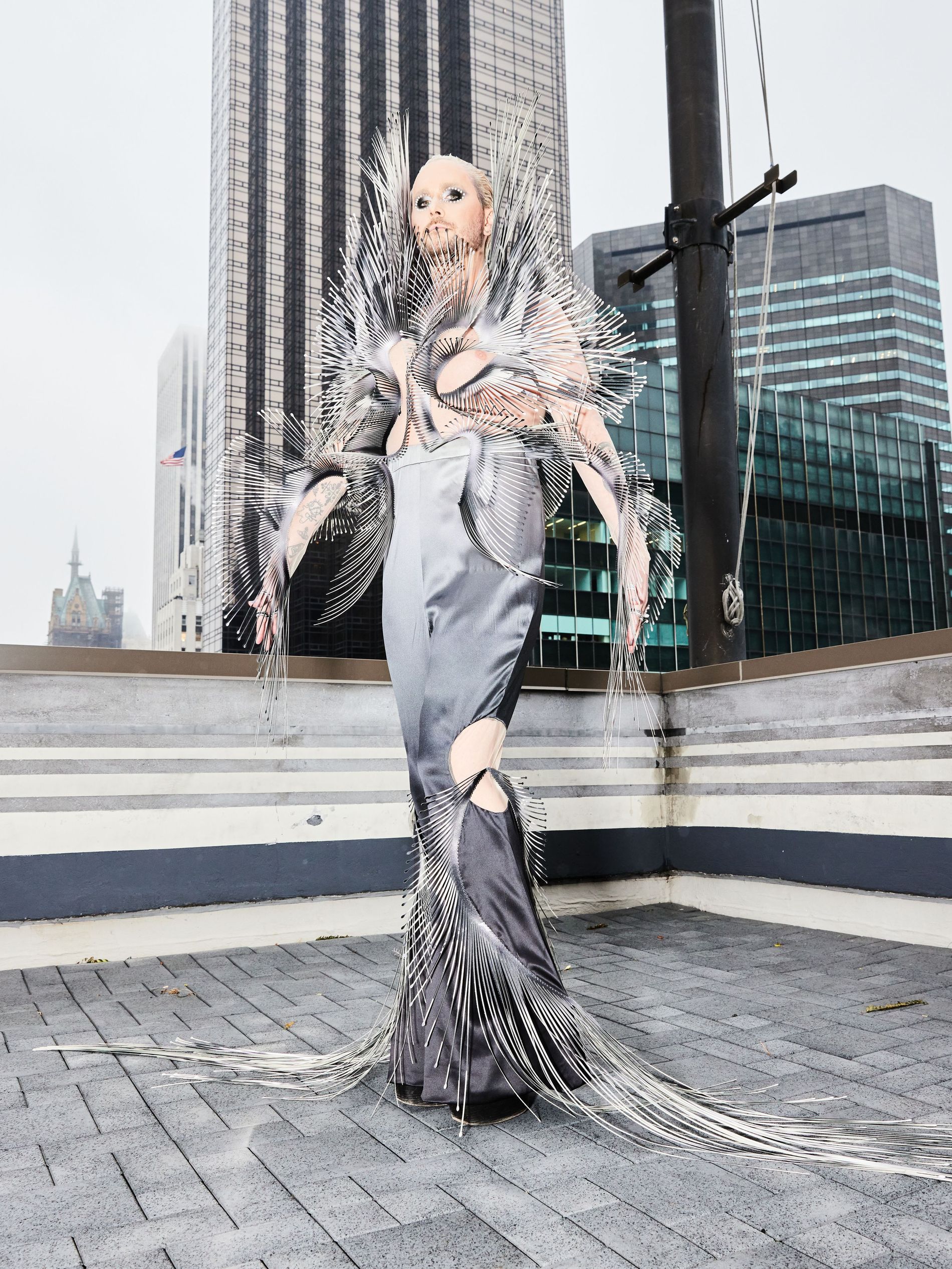 This year's Met Gala theme read Gilded Glamour (paying homage to America's Gilded Age from 1870 to 1900), and the star-studded red carpet delivered the expected opulence in a plethora of sparkle and gold. However, the theme is open to interpretation, and Robertsson's look offers an alternative perspective. "As liberty is America's founding ethos and identity, we embraced this liberty to design freely instead of sketching within the constraints of this theme," Van Herpen says.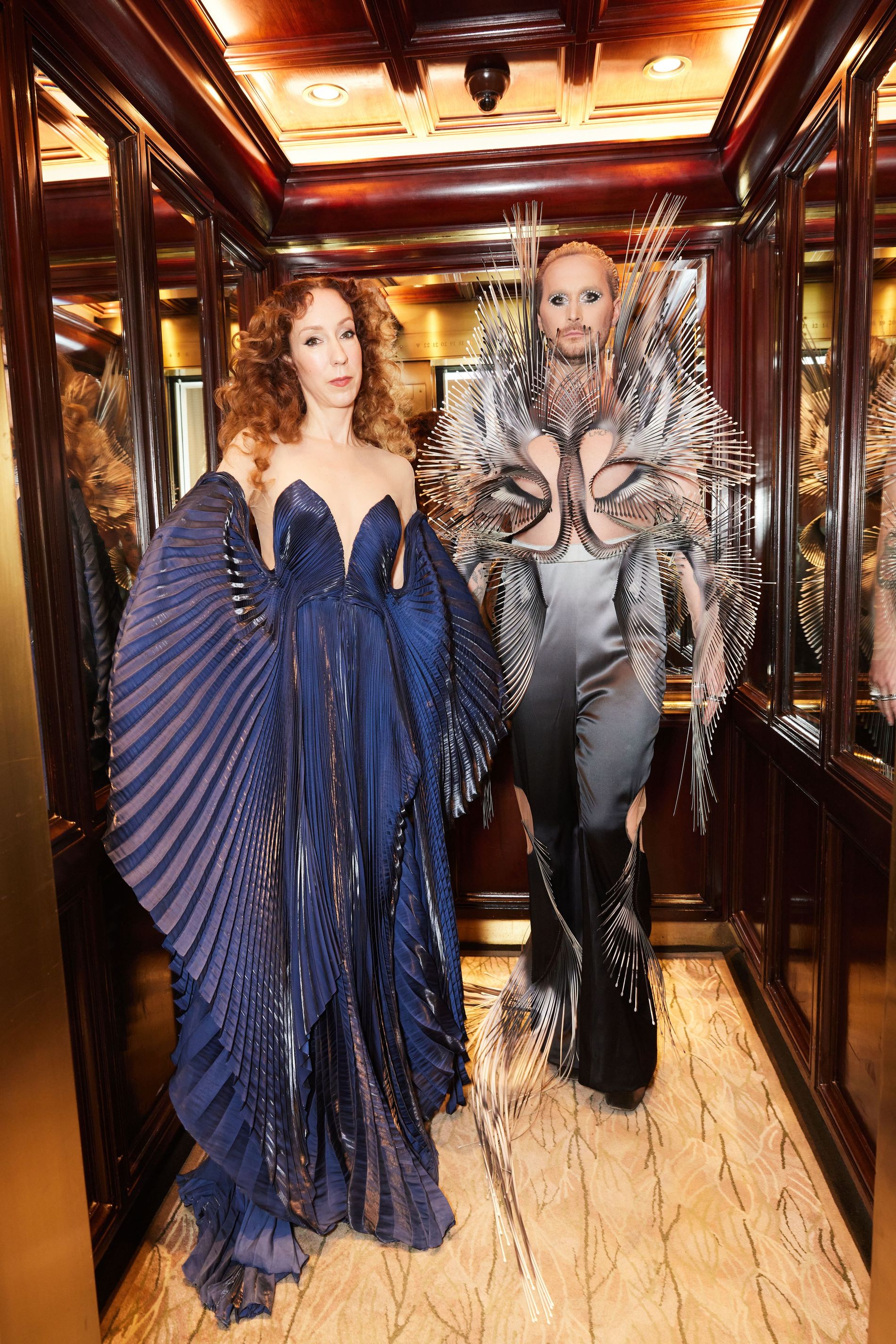 Robertsson and Van Herpen headed to the gala. Photo: Ea Czyz
For any fashion enthusiast, attending the Met Gala would undoubtedly fulfil one's wildest dreams. However, for Robertsson, it means even more. "I think I represent something that I guess is what we need in fashion right now. A reality escape, fun and free from judgement. A man, dressing in gender fluid fashion," he says. "For young, confused boys to be able to see that someone like me is celebrated for wearing what I wear is important. I would have loved that when I was growing up."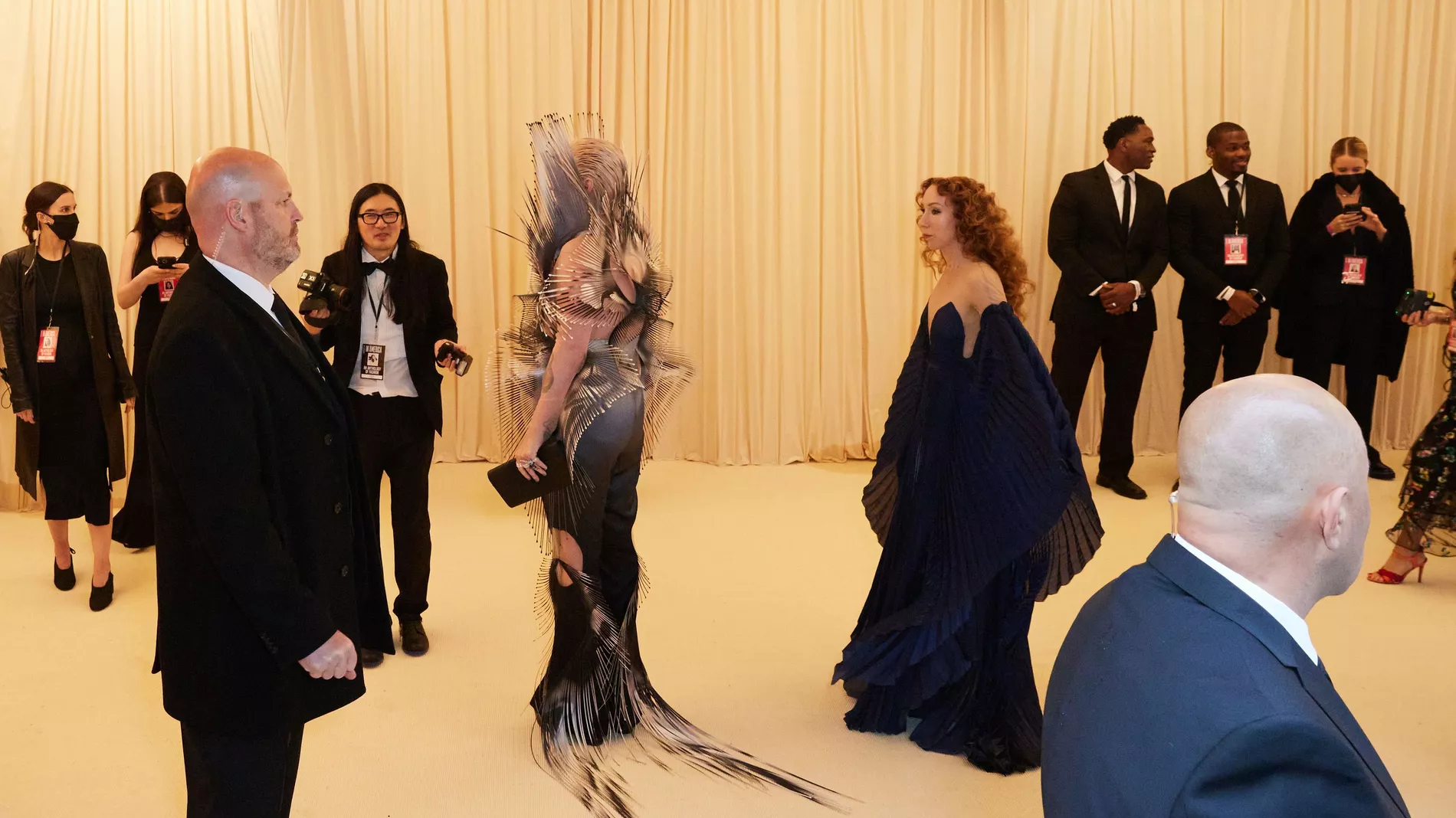 Besides meeting up with a dear friend and photographer, Lynn Gilbert, Robertsson's trip to New York is fully dedicated to the Met Gala. Staying at the glamorous Peninsula hotel on Fifth Avenue, Robertsson's visit to the big apple is short but oh so sweet.
As the final fitting is done the day before, Robertsson's celestial look is completed just in time for the big night. White wig to match with the ensemble, bleached brows, striking smokey eye and stacks of silver jewellery…Robertsson is ready to walk down the red stairs.