A first-person account from the designer herself on making Rave Review's triumphant Milanese runway debut, with a baby bump in tow
How does one combine working in the chaos of the fashion industry – the demanding schedule, the constant need for new – and the unending demands of running your own business with a baby? It's something I've been thinking about lot over the last few years, especially as friends around me had their first and then second kid.
Jens and I fell in love during our studies at Beckmans College of Design – the perfect creative stereotype: a fashion girl and and an art director boy. We started dating in November 10 years ago and got married last year, so this baby is perhaps not the biggest surprise to anyone, more like beautifully meant to be. I always thought to have a kid is a bit like having your own company. So I guess Rave Review is getting a baby brother in November.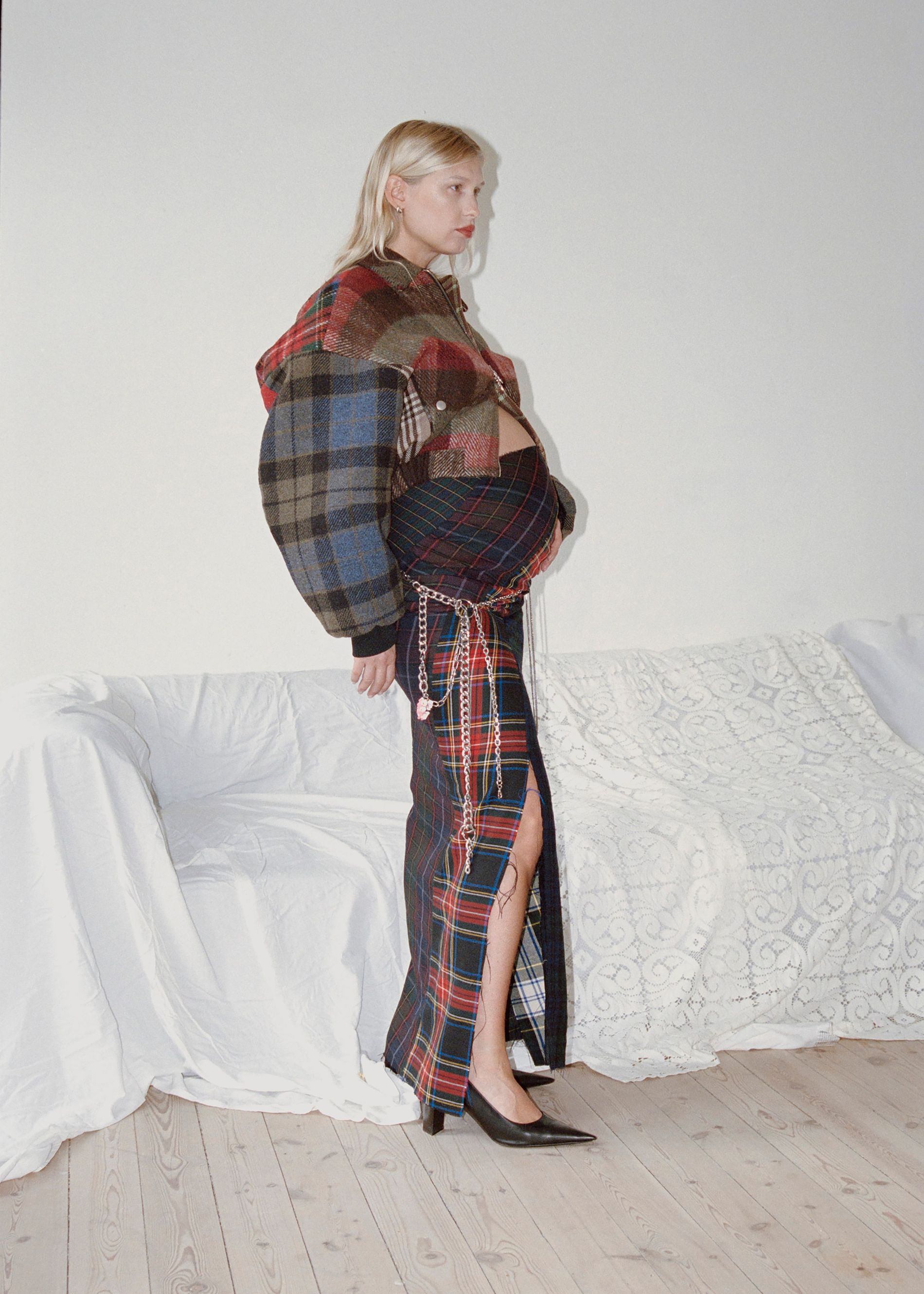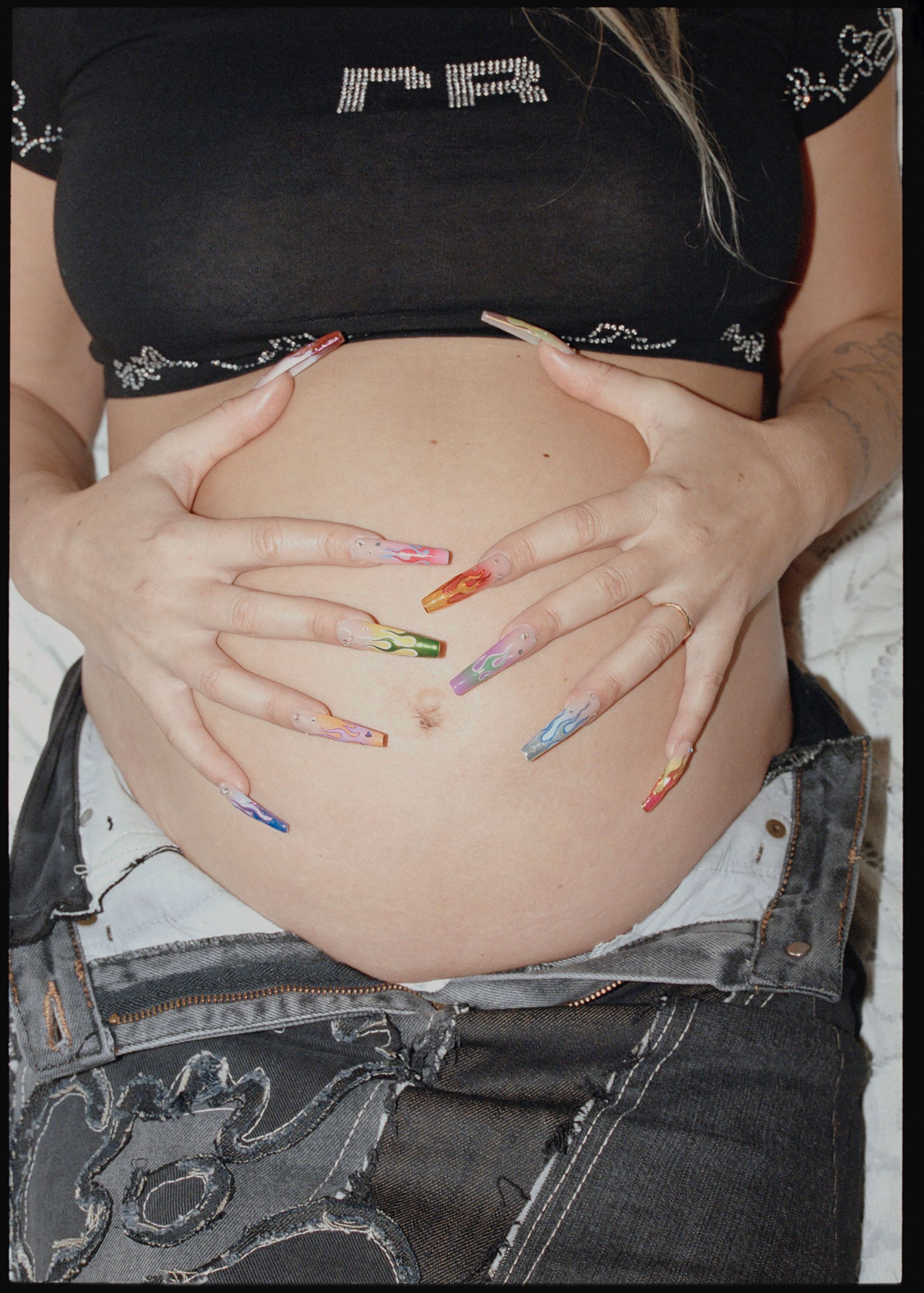 As always, the months before a collection launch, especially when it's via a show, are super hectic. Long nights in the studio, thousands of decisions – big and small – to make, and problems to solve. While the belly grew and I started to feel him kicking and moving around in there, I didn't have much time to think about the pregnancy, but my body and mind was filled with happiness, calm and some sense of safety. The feeling that I was not on my own and that whatever happens we will be together and that's what's most important.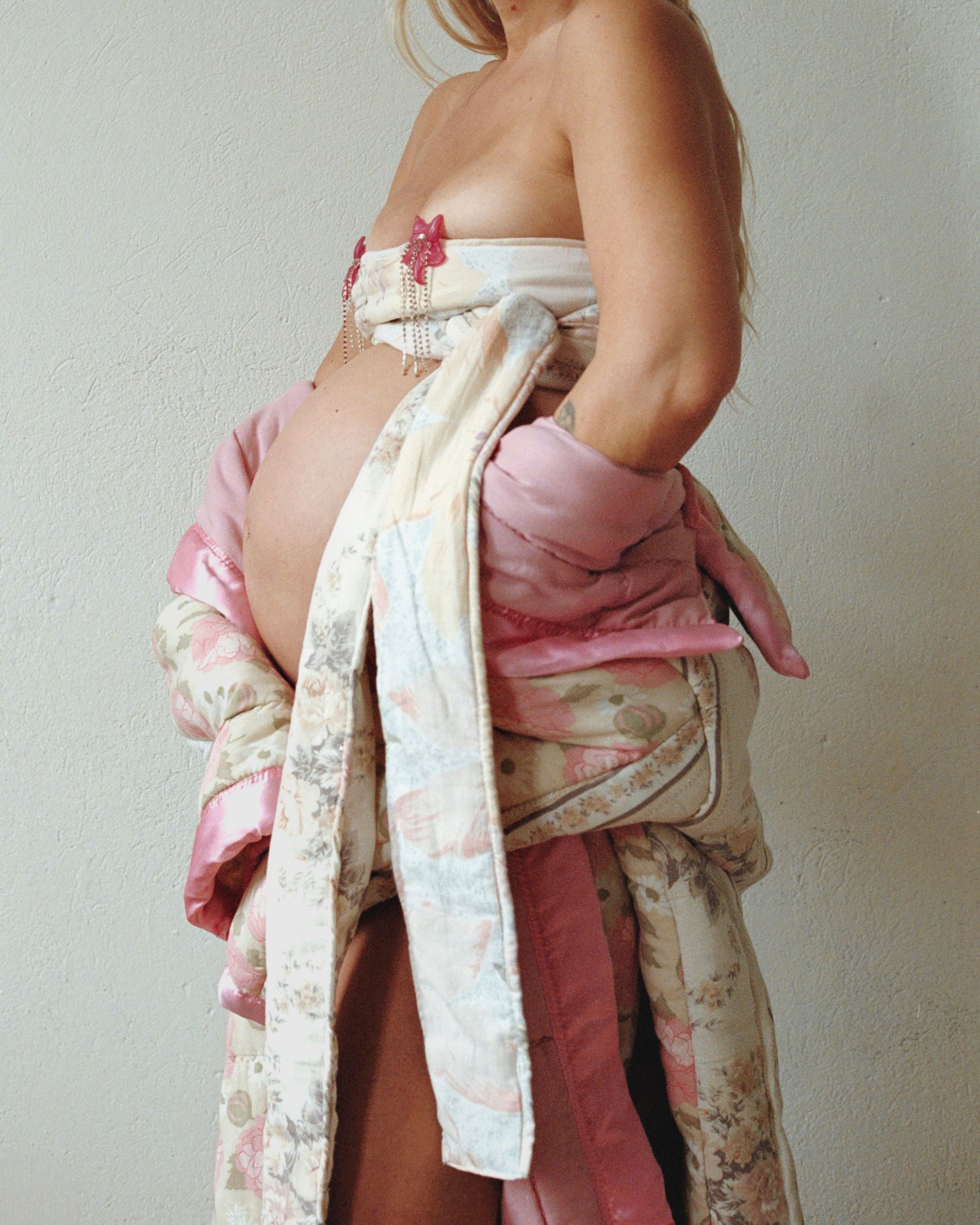 We got to Milan four days before the show with a lot left to organise. First the casting. We met around 150 models and picked 20 to walk in the show. The styling, fittings and garment alterations were done only few hours before the show, just in time for rehearsal. The venue was Palazzo Reale, located at Piazza del Duomo, probably the most famous place in Milan, just beside the Cathedral. Everything looked so beautiful – the collection, together with the music and the nice atmosphere in the Palazzo. This was the perfect setting.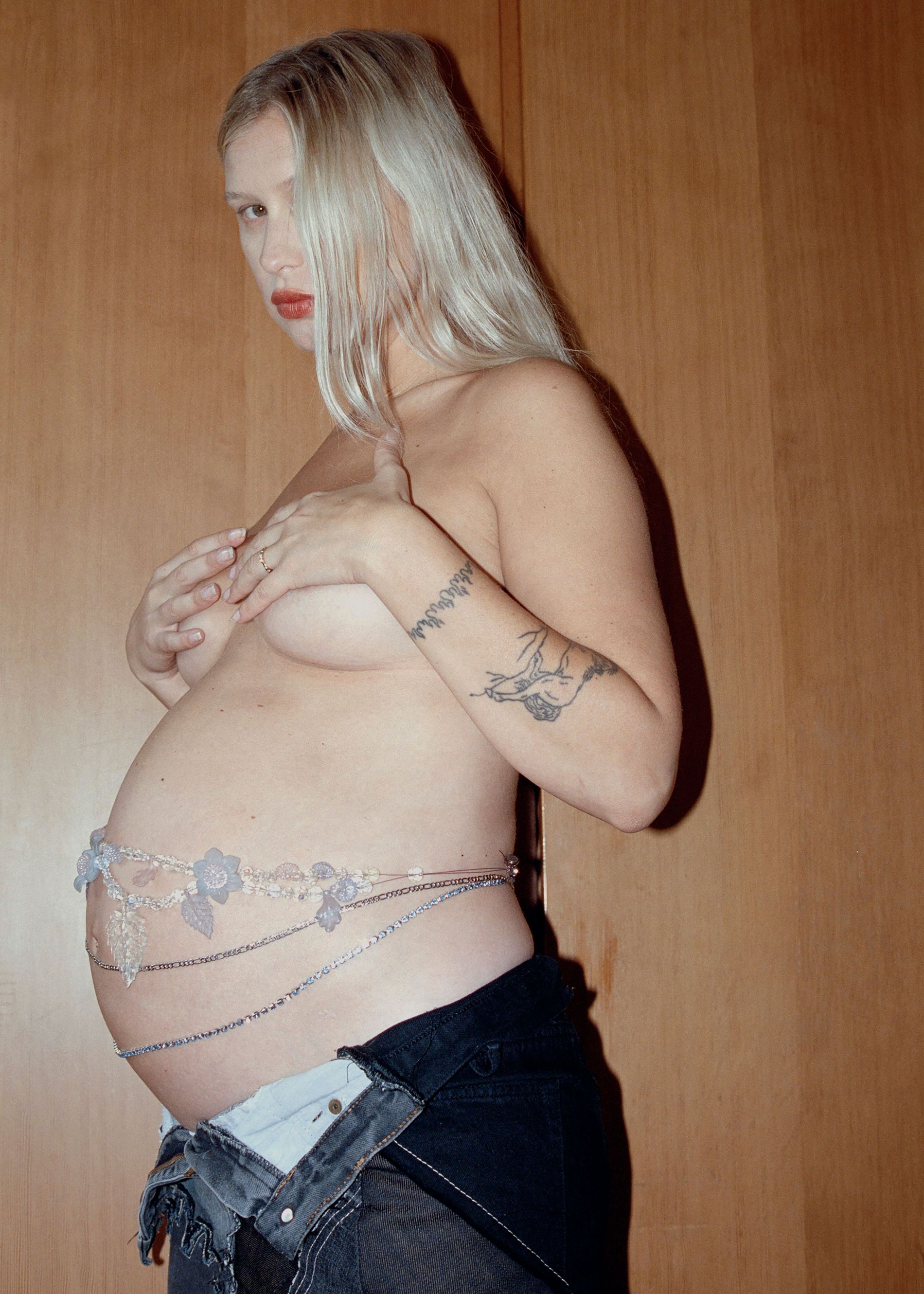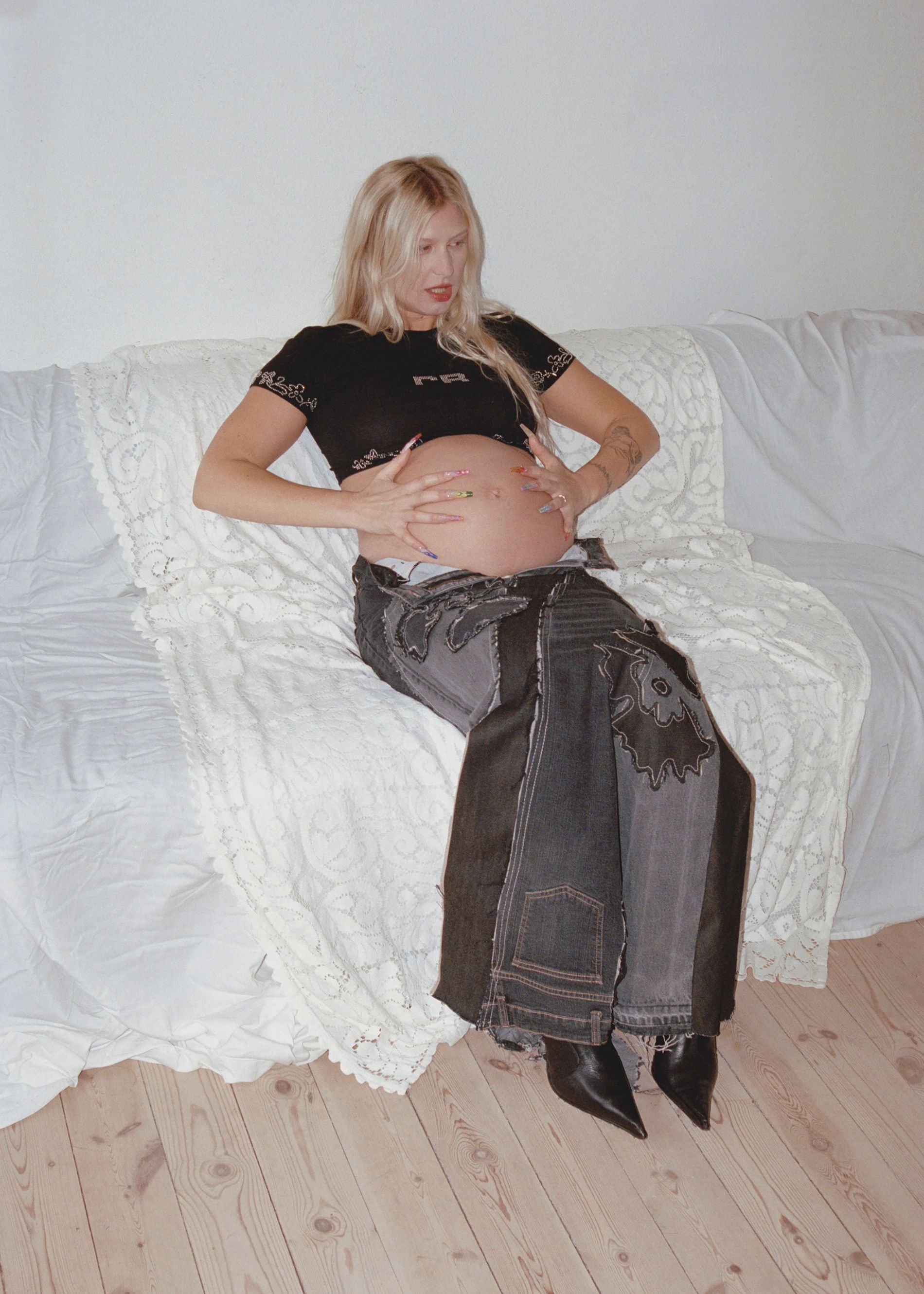 On a show day everything goes so fast – just like that, it's show time! This is then I when I realise that this moment is not only launching a new collection and debuting at Milan Fashion Week, it's also going to be my preggo reveal! When me and Livia are walking out on stage after the finale to say thank you and welcome the audience's feedback on the collection – the pregnancy is going to be official, out there in the world for all to see. Putting together a collection and a show while pregnant is one thing, talk to me next season when I have a newborn.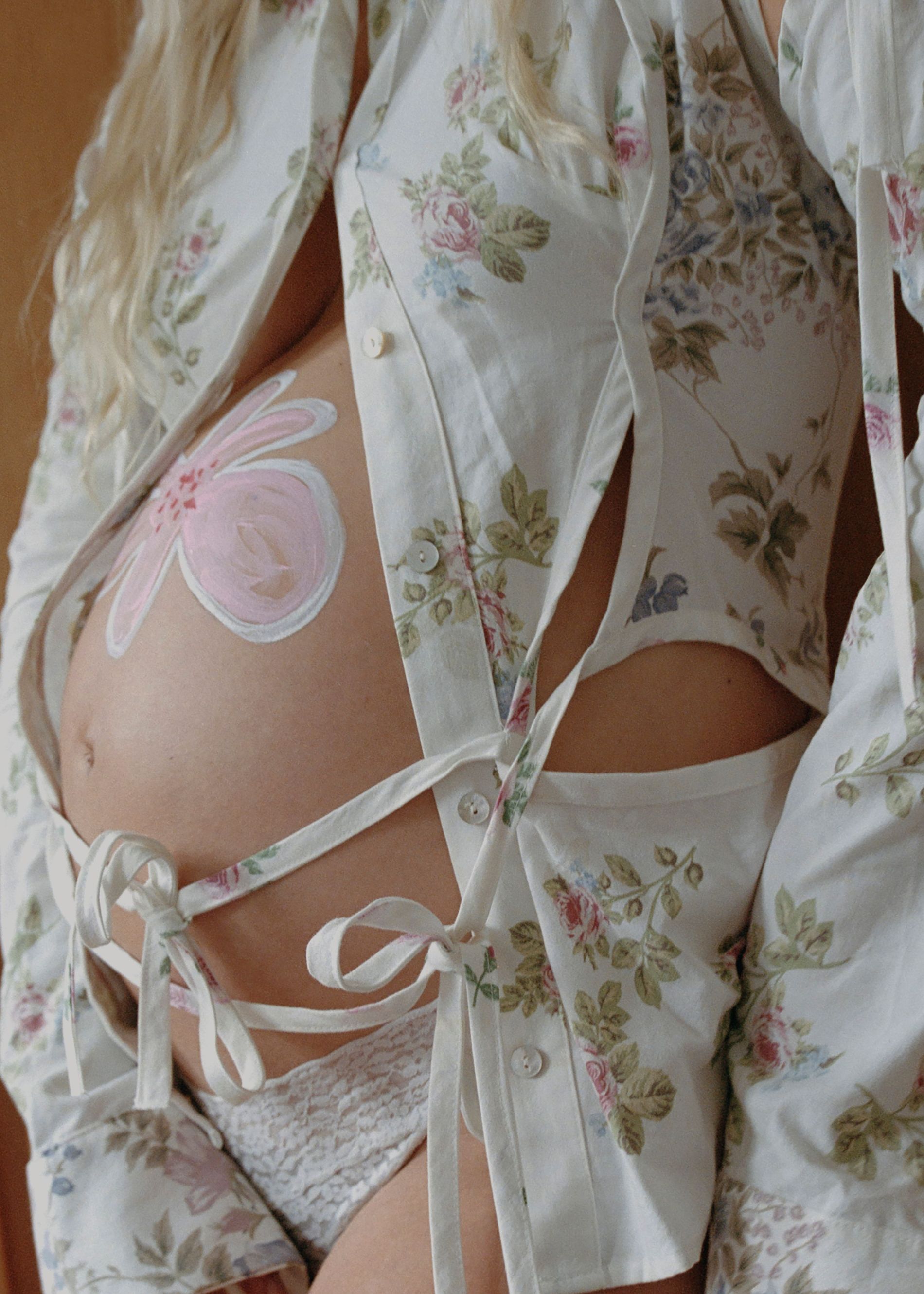 Photography: Kimberly Ihre
Styling: Liselotte Bramstång
Makeup: Johanna Jarmide
Nails: Frikki Nails