As Iceland tops the list of the safest places in the world to live in, take a tour of the most picturesque spots around the island – they might just tempt you to get packing
It's pretty much impossible to leave Iceland without having a few dozen instagram-worthy pictures in your pocket. Reykjavík is filled with exciting street art, colourful houses and mouth-watering food and drinks. And if you venture outside of the city then wherever you turn your head there's a new waterfall, hot spring, fjord, mountain or a glacier to try to capture with your camera.
As an added bonus, add the endless golden hour and pink skies during the midnight sun in summertime, or a dash of northern-lights or snow covered landscapes in wintertime. Here are just a few locations to get you started, in anti-clockwise order from Reykjavík when driving around the country.
Harpa Concert Hall
Reykjavík's concert and conference hall, named Harpa Concert Hall, is situated right by the harbour and its glass façade provides visitors with endless possibilities of creative and beautiful Instagram shots. Whether you take your photo indoors or outdoors, looking up through the multicoloured glass or straight at it, or perhaps with a reflection outside, you can always find a great angle for that perfect designer shot.
Fagradalsfjall Volcano
The hottest photo destination these days has to be the most tourist friendly volcano in recent years by Fagradalsfjall mountain. The volcano is visible from Reykjavík and in less than an hour's drive distance from the centre of the capital. Once you arrive, there's only about a 40 minute hike from the parking lot before you can see an impressive crater, and if you're lucky then there might be some hot magma spouting out of it when you get there.
The volcano started erupting 19 March 2021, but the last eruption was seen on 18 September 2021. Although it hasn't erupted in a while, there's still smoke coming from the crater and the surrounding floor is literally lava, so take care during those selfies. There are also helicopter tours available to add an extra 007 feel to your photo mission with this newest backdrop you'll find in Iceland.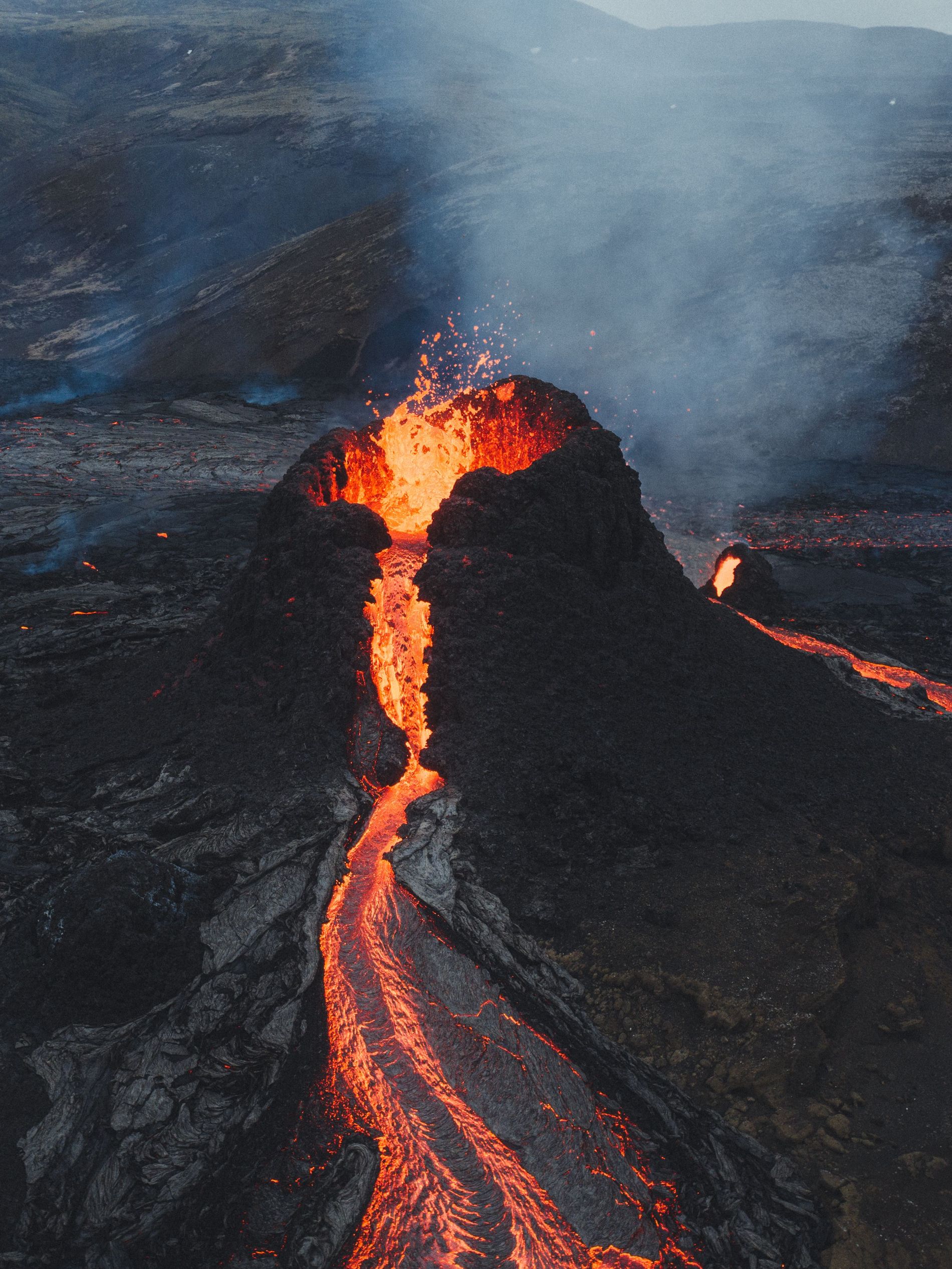 Photo: Ása Steinars
Seljalandsfoss
Have you even been to Iceland if you haven't gotten a shot from behind this stunning waterfall? There are thousands of waterfalls in Iceland, one more impressive than the next, so it's hard to pick just one or two to recommend. Seljalandsfoss however is easy to reach, and visitors can walk all around it, giving you fantastic photo options. Nearby Skógafoss is also not to be missed. Your hardest task is to get an original photo since so many have captured it before.
Reynisfjara
Iceland's black sand beaches have become an online sensation, with Reynisfjara mostly to blame. The views here are dramatic and awe-inspiring. You can pose in the hexagonal basalt columns on the beach, or get a shot towards the rock arch of Dyrhólaey. Whichever way you look, beware of the incredibly dangerous surf when visiting. Suddenly the waves can sneak up on you much further inland than previous ones, and have swept away unsuspecting visitors that turn their back on the treacherous currents of the ice-cold North Atlantic ocean.
Skaftafell
Skaftafell nature reserve used to be a national park of its own, but has now been integrated into the larger Vatnajökull National Park. All year round you can go on guided glacier hikes on Europe's largest glacier, Vatnajökull, but in wintertime alone you can explore the stunning glacier ice caves with its vivid blue colour.
Jökulsárlón
This glacial lagoon is without a doubt one of the most impressive sights you'll find in Iceland. Right next to it is a beach that is referred to as the Diamond beach, as waves crash on hundreds of small icebergs that have been carried out to sea. No matter what time of the year or day, the views here are always stunning. If you're lucky you might witness the calving of the glacier, see a seal pop his head out of the water or catch the Northern Lights dancing above the icebergs in wintertime.
Stuðlagil
This canyon became the most instagrammable location in Iceland the summer of 2020, when all the locals spent their summer holidays domestically and flocked to the East fjords. The canyon was only discovered in recent years when the water level of the river dropped as a consequence of a nearby water dam. To view it from above there's only a 5 minute walk from a parking lot, but to get into the canyon itself you'll need to access it from the east side and walk for 5km each way. The view is well worth the hike.
Seyðisfjörður
Arguably one of the cutest fishing villages in Iceland is the arty Seyðisfjörður. If you're travelling to Iceland via the ferry Norröna from Denmark or the Faroe Islands, this is where you will dock. In summer there is a great arts festival called Lunga, and surprisingly you'll find one of the best sushi restaurants in Iceland in this small community. The locals are friendly and artistic, and the buildings are well maintained and charming. The most picturesque spot? The rainbow coloured road leading up to the wooden blue church in the centre of town.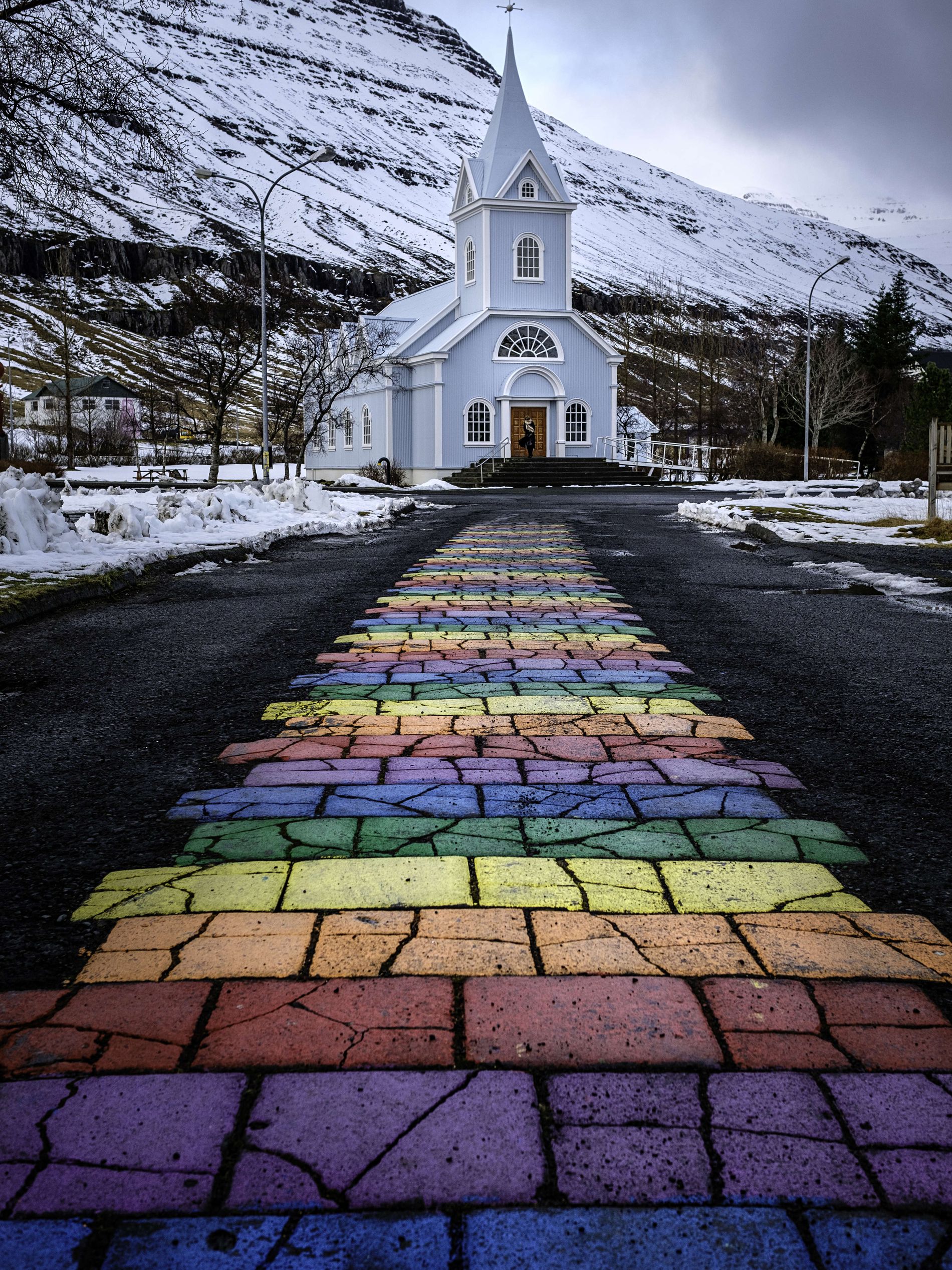 Photo: Getty
Hofsós Swimming Pool
One of the country's most stunning infinity pools is found at the small town of Hofsós, on Tröllaskagi (Troll Peninsula) and overlooking the stunning Skagafjörður fjord. Swimming pools are found all over Iceland, and many of them would be called spas abroad, as they all have minimum one hot tub and perhaps also a sauna. The entry price is low however, so this is one of the best ways to relax and get a great photo opportunity.
Dynjandi
This stunning waterfall is the crown of the Westfjords. The Westfjords themselves are some of the most remote areas in Iceland, and can be hard to reach in the midst of winter. Whoever does venture to the Westfjords however is greeted with stunning fjords with tabletop mountains, cascading waterfalls and an abundance of hot springs.
Kirkjufell
Snæfellsnes peninsula is sometimes described as "Iceland in miniature". You'll find everything here that Iceland is famous for: A glacier, a volcano, lava fields, ocean views, caves, waterfalls, black sand beaches and white sand beaches. But this mountain that was featured as the Arrowhead Mountain in Game of Thrones has become one of its most famous sights, not surprisingly with its distinctive shape and nearby waterfall.
Landmannalaugar
This colourful highland area is mostly accessible at the height of summer. Here you'll find mountains in the colours of the rainbow, interspersed with mossy lava fields and hot geothermal pools. This is a hiker's paradise and the photo possibilities are endless.
A hot spring of your choice
There are so many hot springs and stylish spas within Iceland, it's impossible to pinpoint just one. But if you visit the beautifully designed Sky Lagoon, Blue Lagoon, Mývatn Nature Baths, Secret Lagoon, GeoSea geothermal baths, Krauma, Guðlaug, Vök Baths or go to any of the many more rough and wild natural hot springs that are located around the country - you're guaranteed with an instagram photo that will leave all your followers in awe.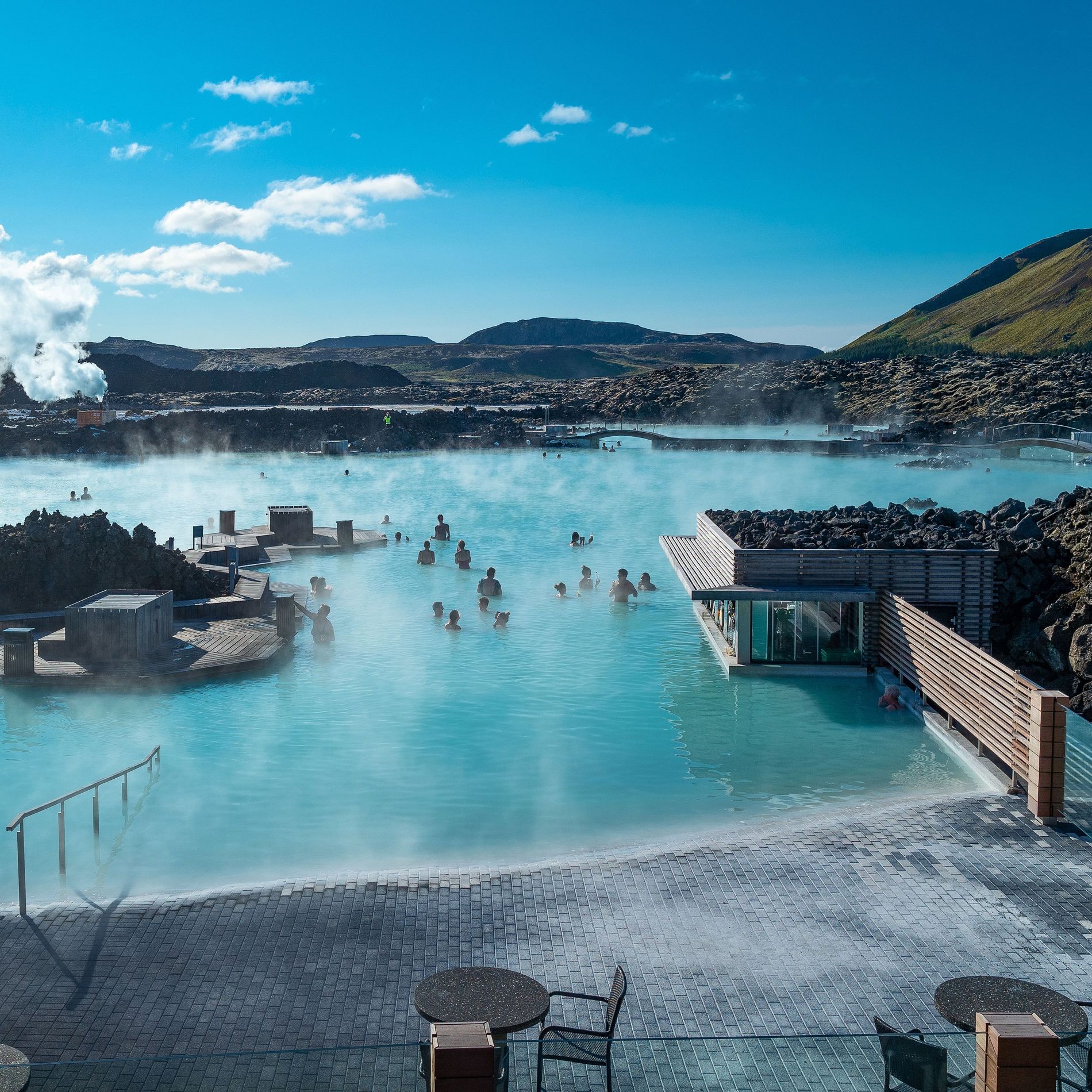 Blue Lagoon. Photo: Getty