Forget Nyhavn, the country's real allure lies beyond its central city
When most people consider Denmark as a travel destination, their mind settles on the ultra-cool capital, Copenhagen, with its stylish locals, world-class gastronomic scene, and unrivalled interior design. But look a little further and the rest of the country swims into focus – namely its vast, windswept white beaches, fairytale castles, and unspoiled islands. And as the smallest of all the Nordics, Denmark's compact size means getting off the beaten path and exploring further afield is ultra straightforward.
From the lighthouse almost lost to the sand drifts of Northern Jutland, to artist Olafur Eliasson's mesmerising rainbow skywalk, there are opportunities abound for that picture-perfect break – all you have to do is make it grid official.
So, here's ten of the best locations for that ideal Instagram pic beyond Copenhagen:
Den Tilsandede Kirke - Sand-Covered Church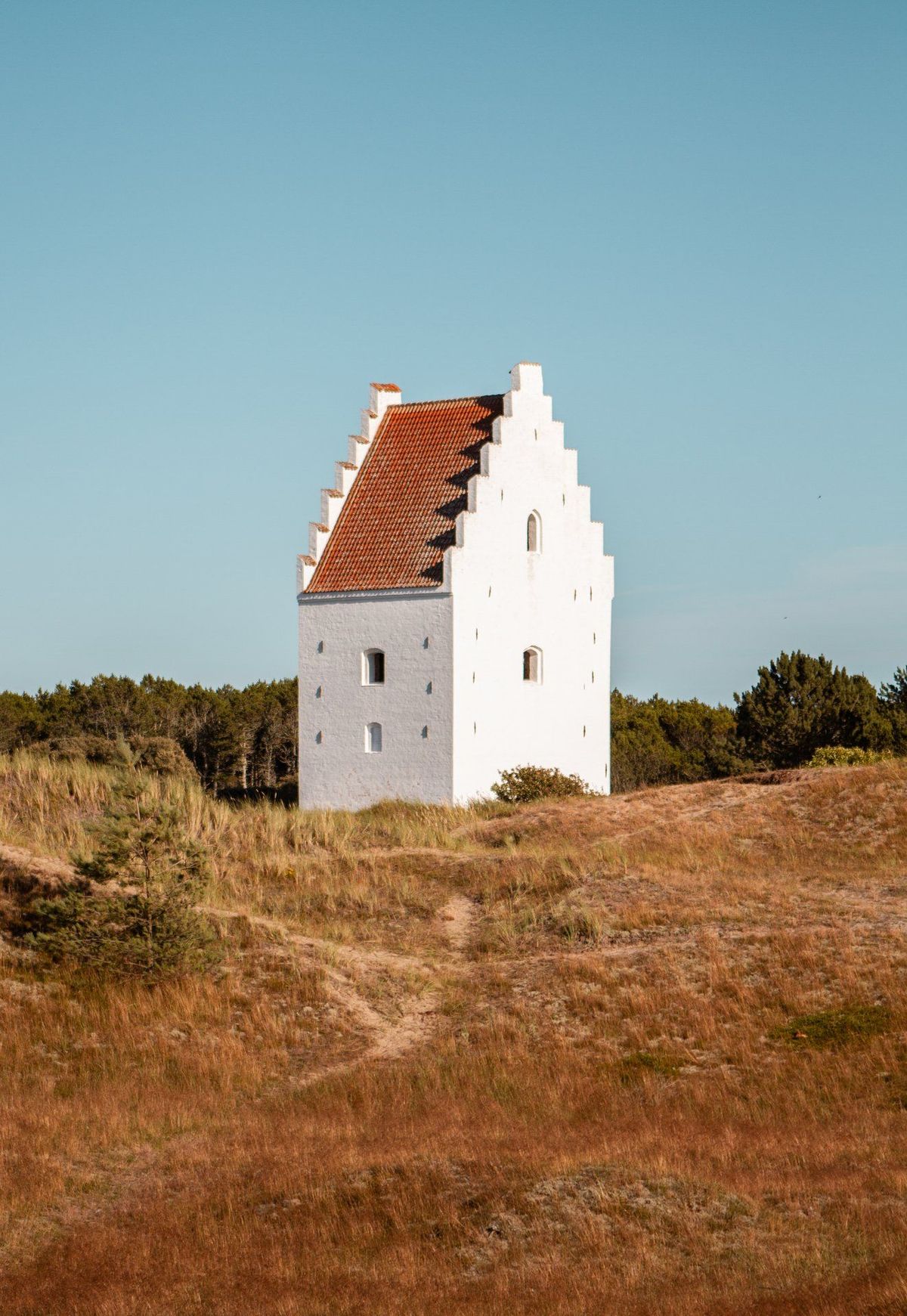 Photo: Mads Gregersen
In amongst the beautiful white sands of Denmark's northernmost spot, Skagen, you'll come across a rather peculiar sight, the white-washed Den Tilsandede Kirke half-buried in the dunes. Once one of the region's largest churches in the 14th century, the impressive gothic structure now sits abandoned, towering above the Skagen Klitplantage, a rugged nature reserve and a prime spot for that Insta-moment. Make use of the region's unique, translucent blue-hued light – immortalised by the Danish impressionist painters – for a picturesque snapshot.
Skovtårnet - The Forest Tower
Photo: Daniel Villadsen
One of Denmark's most celebrated virtues is its world-renowned architecture and nestled in between the treetops of Gisselfeld Klosters forest, just an hour outside of Copenhagen, is a prime example of that expert design – a 45-metre-high viewing tower dreamt up by Danish architecture firm Effekt. Visitors can climb the photogenic helical tower and marvel at the 360-degree bird's eye view over stunning lakes and wetlands below.
Møns Klint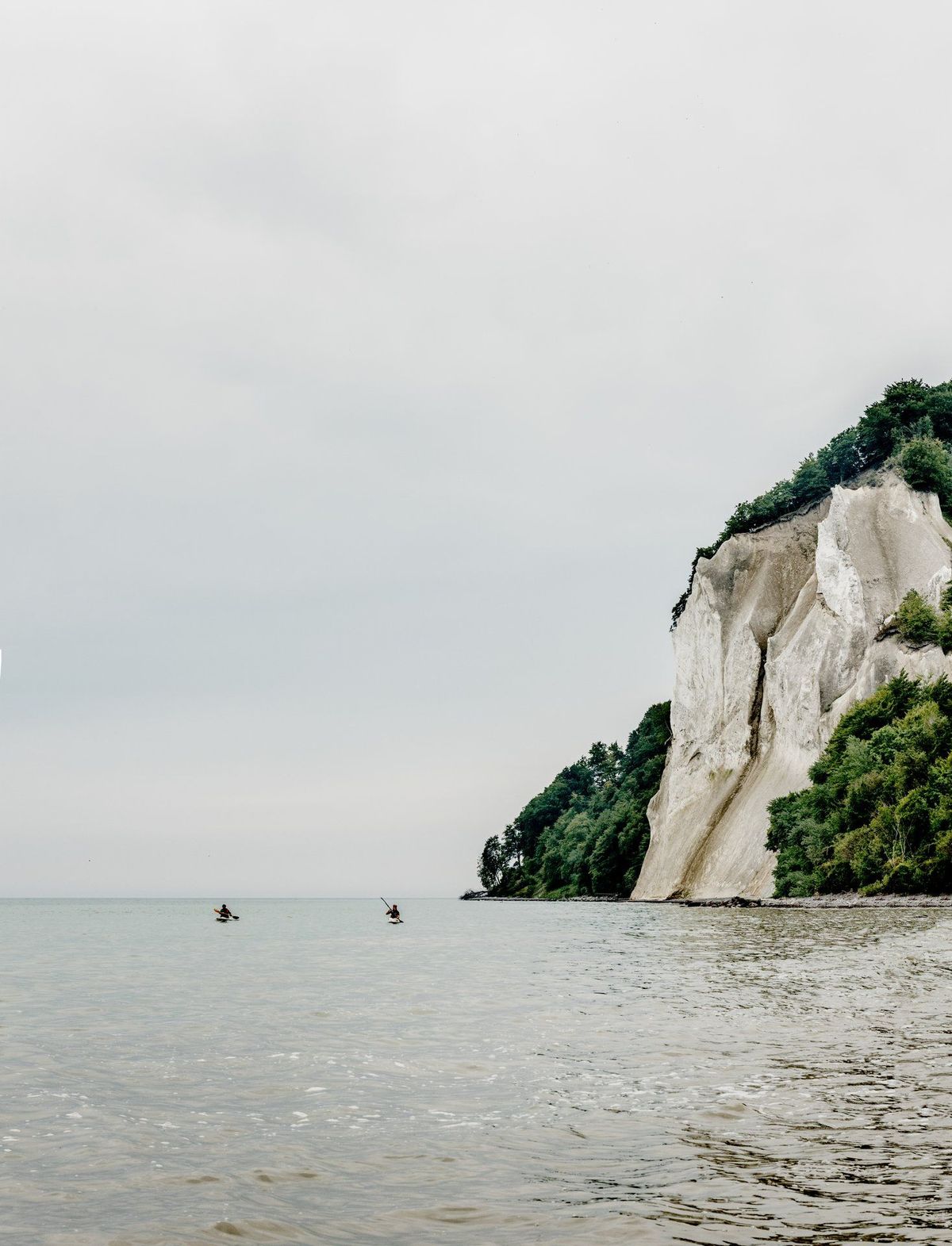 Photo: Mette Johnsen
In a country that boasts so much natural beauty, it feels bold to claim that Møns Klint ought to top the list of awe-inspiring places to visit, but there it is. The towering 70 million-year-old chalk cliffs are not only a visual delight, but they also sit on the protected UNESCO biosphere reserve, home to rare plants and animals. Plus, as one of Scandinavia's first dark sky parks, it's a stargazer's paradise – sometimes you can even see as far as the Milky Way.
ARoS Aarhus Art Museum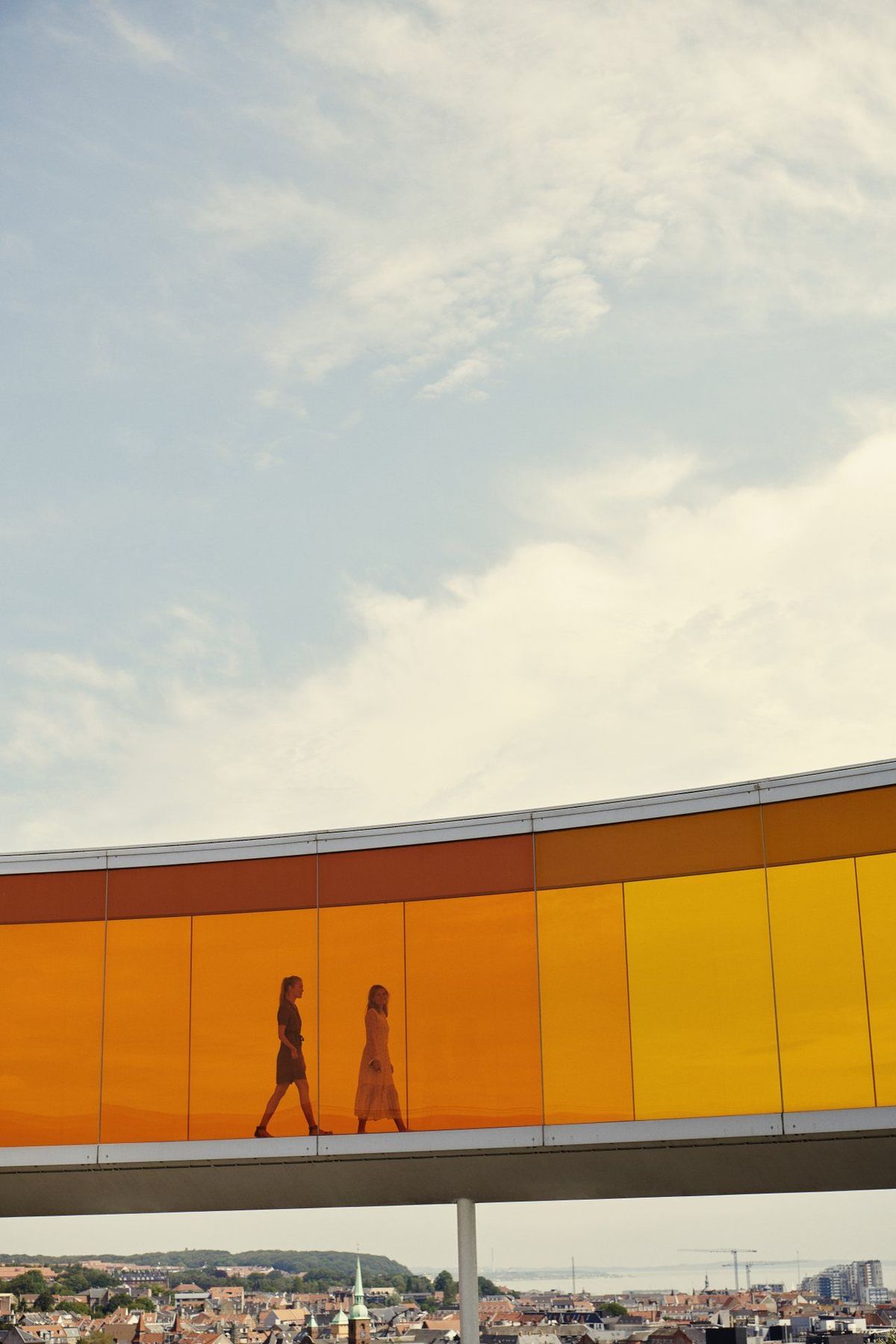 Photo: Robin Skjoldborg
The Danish-Icelandic artist Olafur Eliasson helped put Aarhus, Denmark's second-biggest city, on the map when he installed 'Your rainbow panorama' a breathtaking multicoloured aerial walkway there in 2011. Visitors can stroll along the bright band of colour, pausing to take in the panoramic views of the city beyond through the floor-to-ceiling tinted panes.
Ribe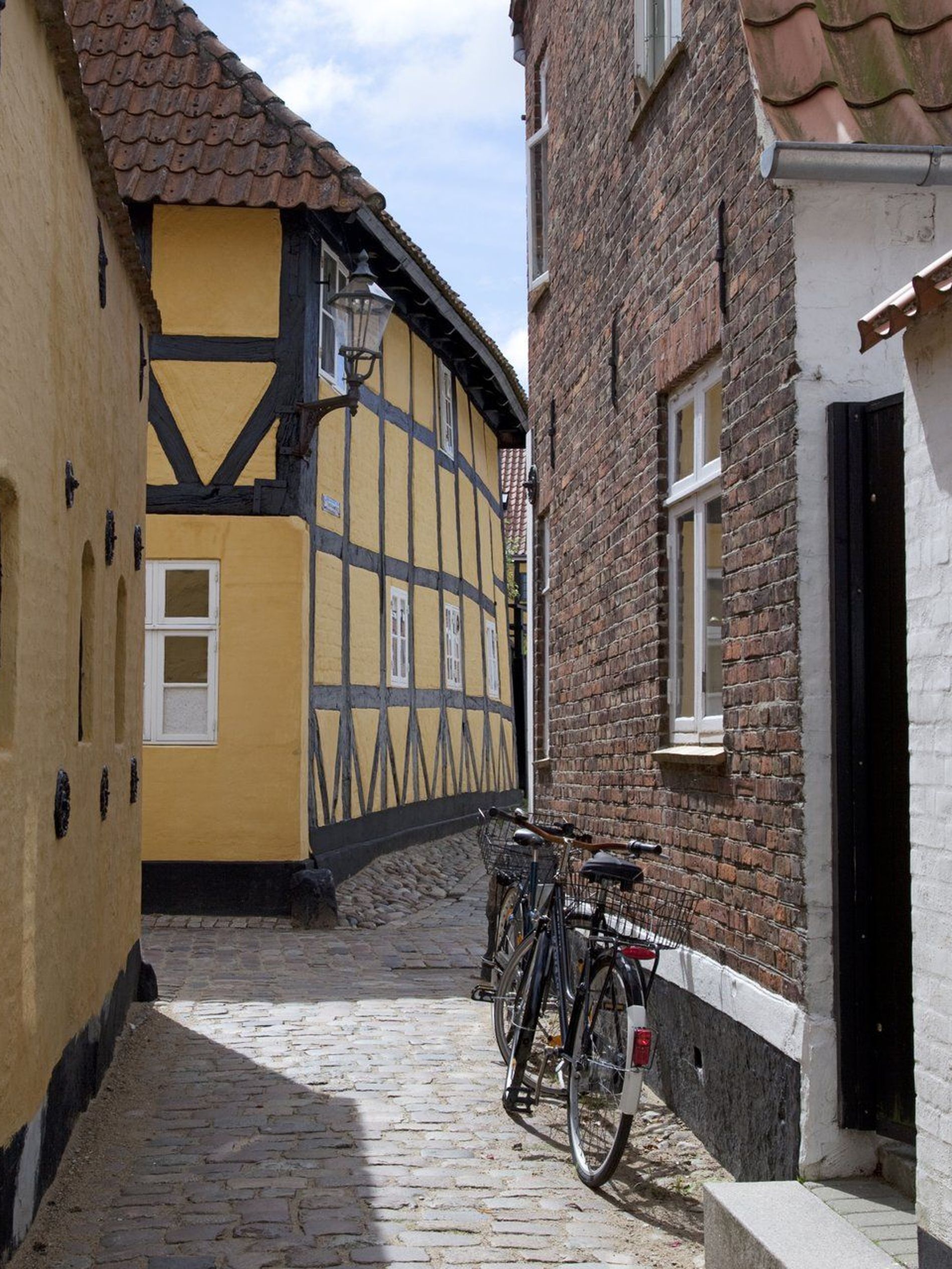 Photo: Kim Wyon
As the country's oldest town, the quaint cobbled streets of medieval Ribe, in southwest Jutland, make it a charming little travel destination for the historically curious. It's also a place steeped in culture, boasting the impressive Jacob A. Riis Museum, which celebrates the work of former Ribe resident and American émigré, Riis, a photojournalist and social reformer of New York's slums. So though you may come for snaps of the candy-coloured houses, you'll stay for the social justice.
Rubjerg Knude Fyr - Rubjerg Knude Lighthouse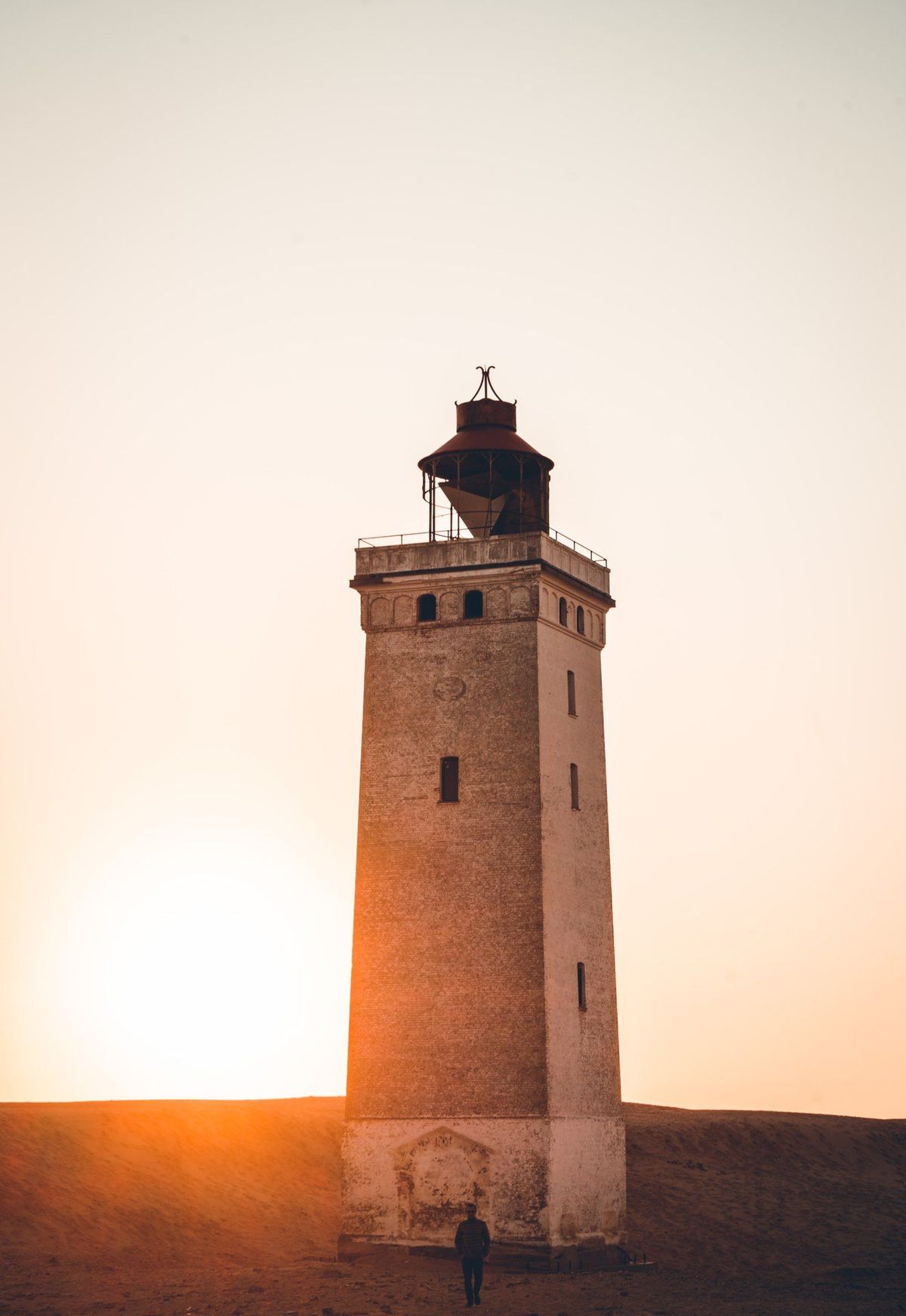 Photo: @et_nyt_kapitel
This eye-wateringly beautiful lighthouse in Northern Jutland might cut a lonely figure buried in the shifting sands, but it makes for an incredible vantage point, looking out over the coastal wilds and the stirring North Sea below. And now is the time to get it on your feed before it's too late, as the popular landmark is expected to plummet into the waves in the next few years, having already been hoisted back inland once before in 2019.
Grenen - The Branch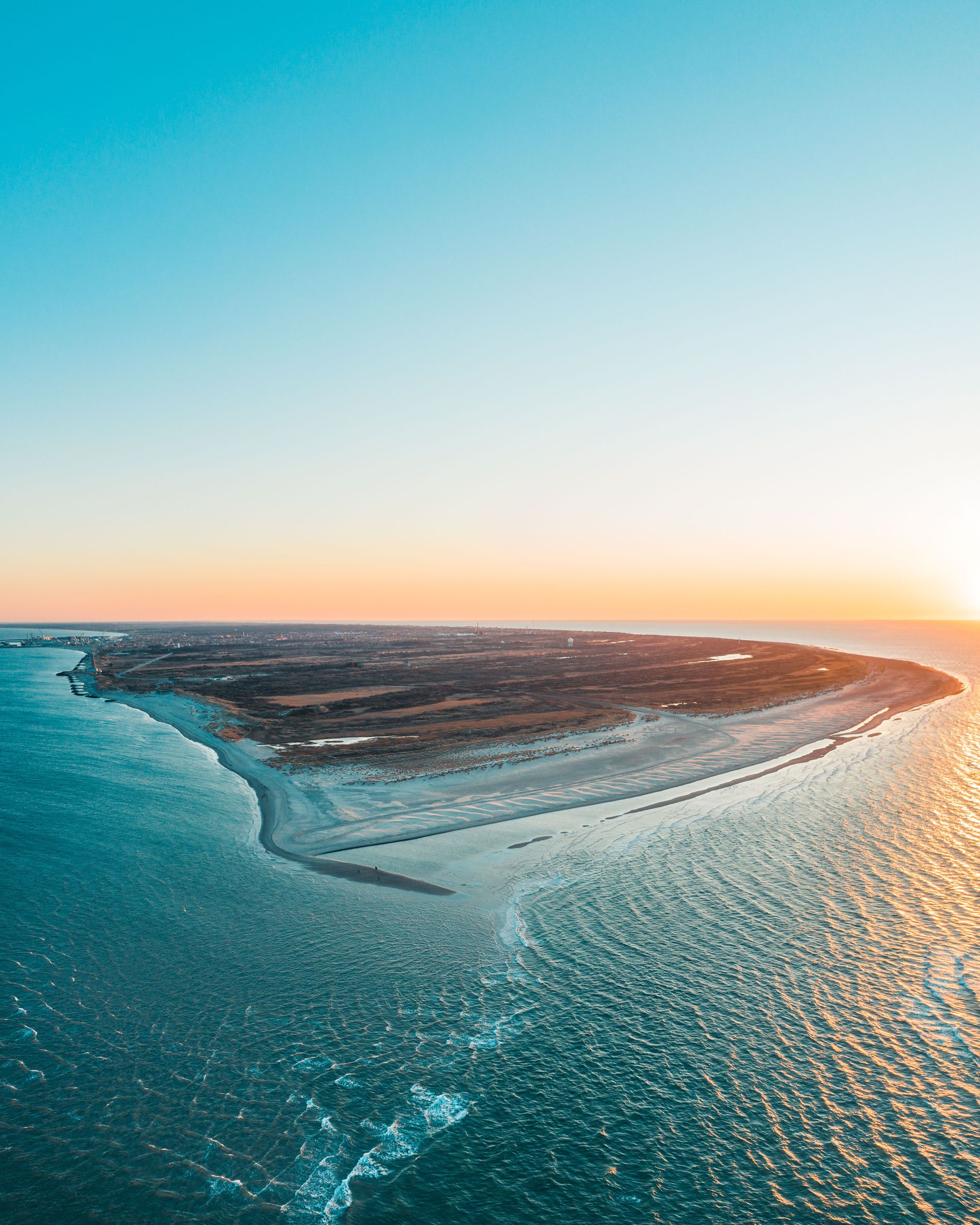 Photo: Dennis Lundby
Along Denmark's spectacular coastline there's a little-known, remarkable natural phenomenon: the point where two clashing seas meet – the Skagerrak and the Kattegat. The melding of waters along the Grenen, the sandy strip known as "the branch" that intersects the two oceans, is a sight to behold (and capture) and on a clear day, you might even catch a glimpse of Gothenburg.
Bornholm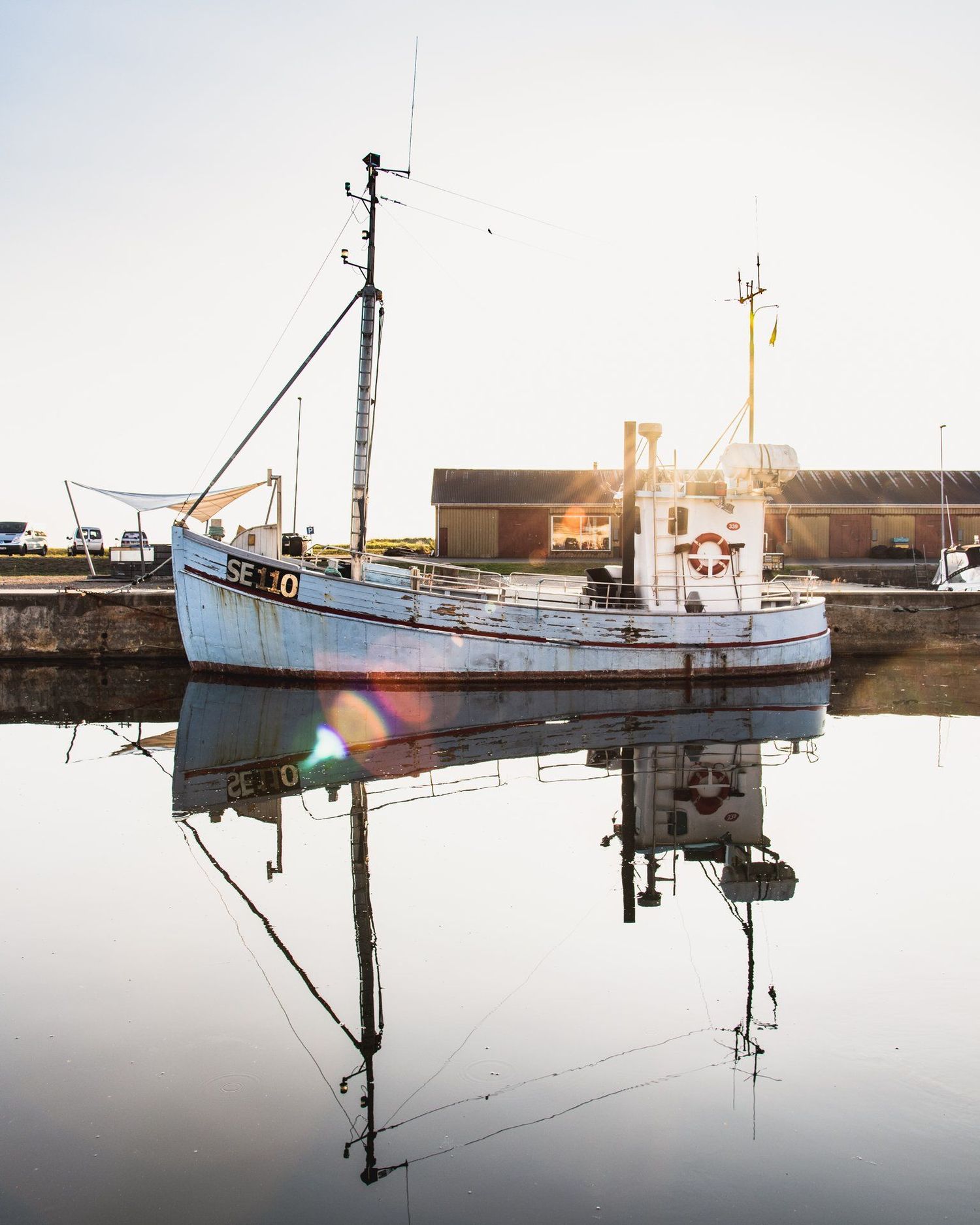 Photo: Stefan Asp
Known as "the sunshine island", this much-loved jewel of the Baltic Sea has always been a firm favourite for Danish holidaymakers. Reachable by ferry from Sweden's Ystad in just over an hour, you're met by authentic little fishing villages, vast pine forests, and dramatic rock faces. When your camera lens has had its fill of Bornholm's idyllic nature, there's a whole burgeoning creative scene left to capture – with rows of independent shops and gourmet eateries, such as Kadeau.
Egeskov Slot - Egeskov Castle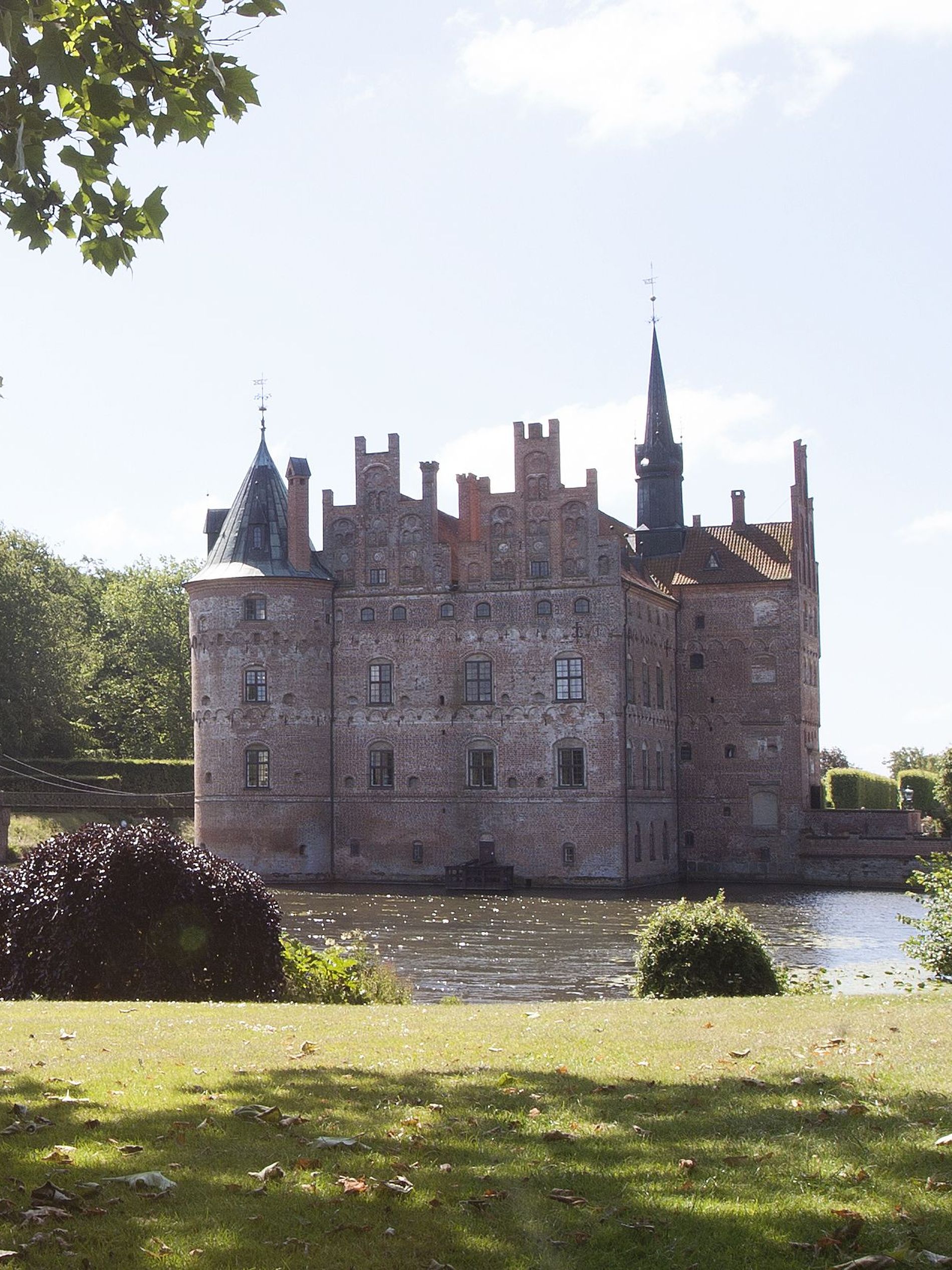 Photo: Kim Wyon
They do castles a little differently in Denmark, as demonstrated by Fyn's sumptuous fairytale-like Egeskov Slot which looks as if it's tumbled straight out of a children's book. Not only is the renaissance-style Egeskov a charming day out, but come summertime, the castle grounds play host to the bougie music and arts festival, Heartlands – complete with morning yoga and al fresco banquets – and by December the hyggelig Christmas markets add yet another layer of shimmer to this captivating haven.
Samsø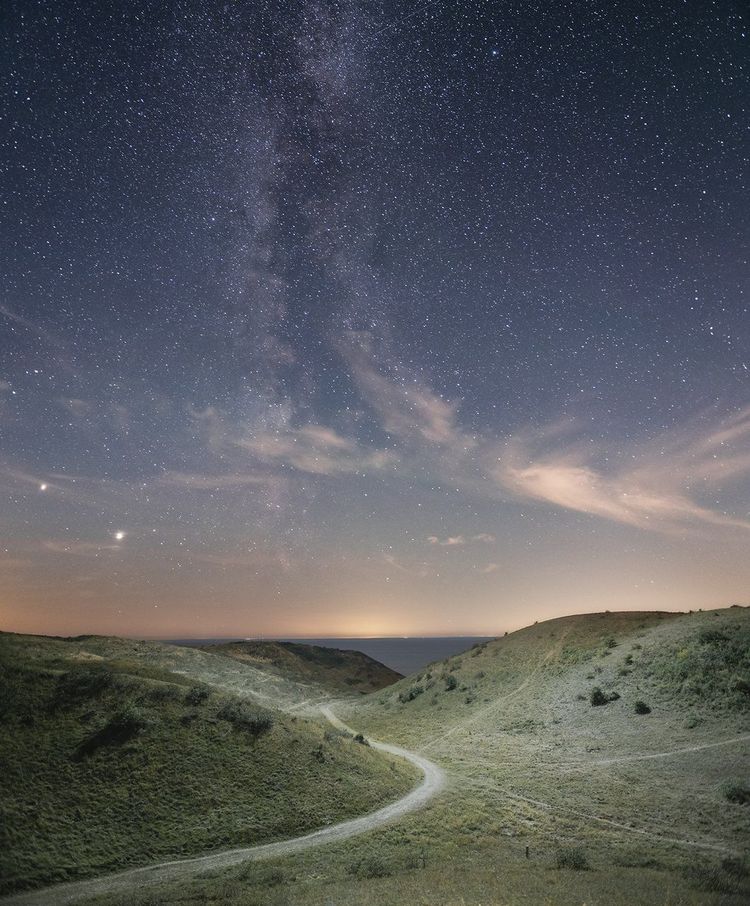 Photo: Dima Slastushevskyi
This tiny little Danish island situated in the Kattegat Sea made its name a few years back for going totally carbon negative, but beyond its impressive green credentials, it also boasts miles of alluring scenery and nature – with spacious white sand beaches and crystal clear waters. Plus, getting there from Copenhagen couldn't be simpler, just catch a ferry from Sjælland's Kalundborg, over an hour and a half's train ride from the capital, and Danish pastoral bliss awaits.