In spring of 2021, the Fagradalsfjall volcano erupted just outside of Reykjavik, making for a spectacular, lava-filled day trip from the city
Standing next to a glowing red lava flow is an experience that is very hard to describe. It's literally the birth of new earth. Going back thousands of years, this is how Iceland was initially formed and there's really nothing quite like witnessing a live volcano eruption — safely, of course.
With plenty of precautions in place, the eruption of the Fagradalsfjall volcano has become quite literally the hottest tourist attraction in Iceland. Reykjavik residents had been anticipating the eruption for some time and Fagradalsfjall has not disappointed.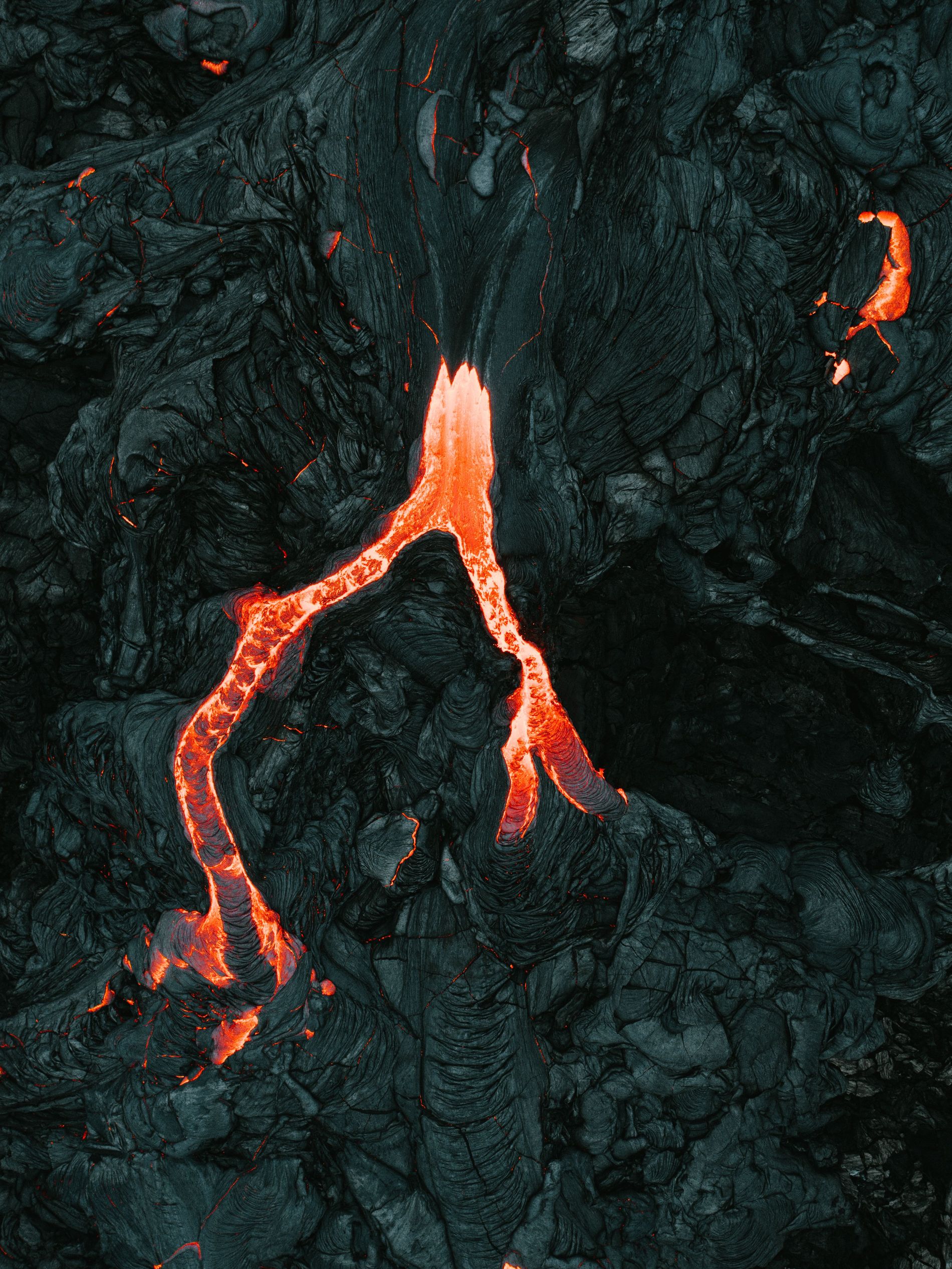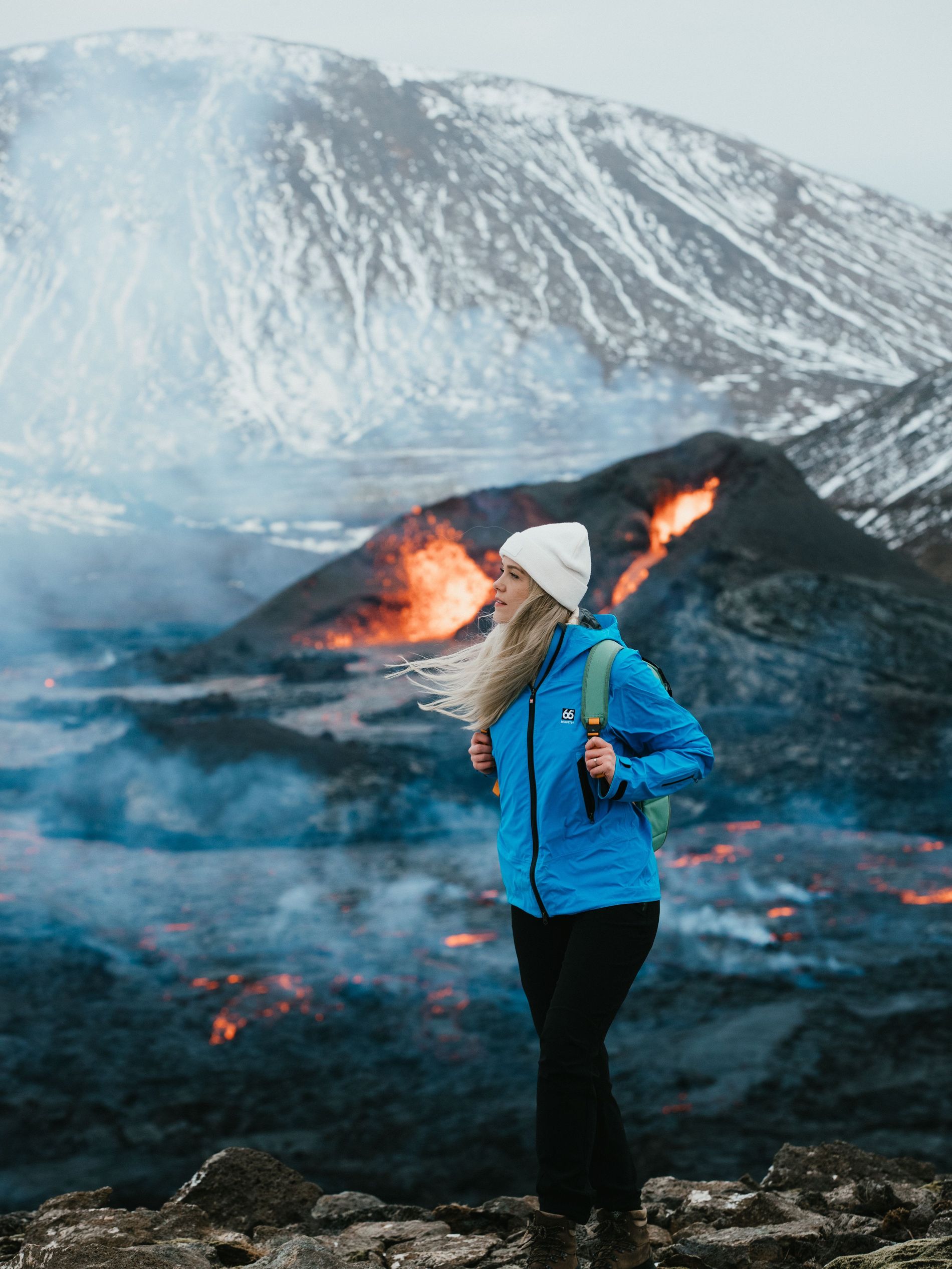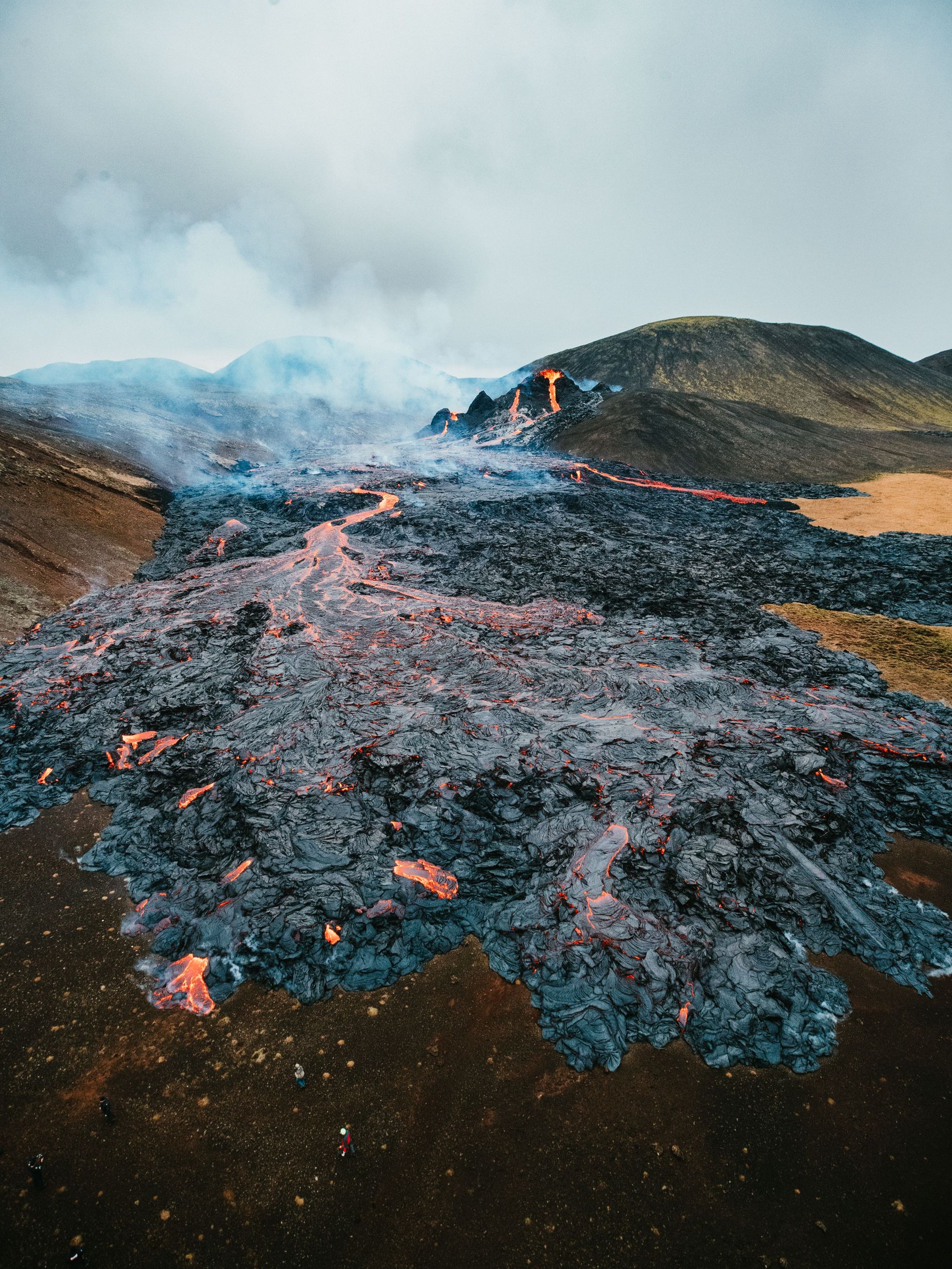 More than a month before the eruption actually started, an earthquake of magnitude 5.7 shook the whole of the Reykjanes peninsula. We clearly felt it in Reykjavik, only 40km from the epicentre. This was followed by more than 40.000 tremors over the course of several weeks.
Late on a Friday evening around six weeks later, and with the whole of Iceland watching and waiting, news emerged that lava had been spotted in Geldingadalur, the south westerly site's first eruption in 6,000 years. Once the emergency services announced that gas levels were low and they considered the volcano safe to visit, people flocked to the area.
It started off with one small crater at the base of a bowl in Geldingadalur, perfect for a 360 degree viewing experience from a safe distance. A few weeks later, more craters started to pop up and at one point seven different craters had an active lava flow. Eventually, all but one of the craters died out and the lava flow centralised.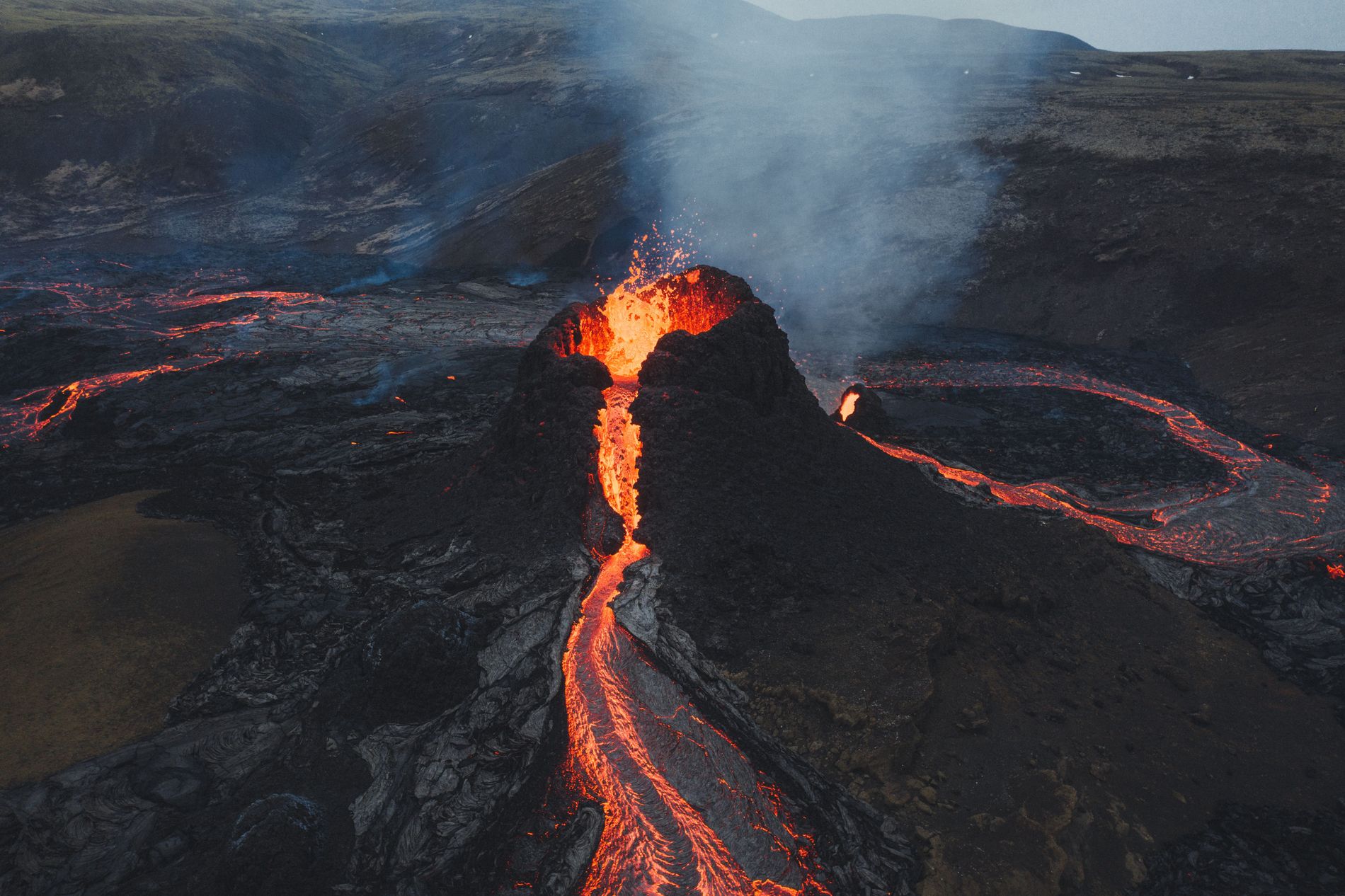 For a few weeks in May, it peaked in activity and periodically sprayed lava up to 300m into the air. These spurts could be seen for miles, and from Reykjavik it looked like a scene out of Lord of the Rings with a gloomy red cloud hanging over the horizon at night.
On average there's an active eruption every five years in Iceland, but this one has become hugely popular thanks to its rare proximity to Reykjavik. The first volcanic eruption on the Reykjanes Peninsula in 800 years is also relatively small and gas levels are low, making it perfect for visitors. A hike to the crater only takes around an hour.
So if you're planning a trip to Iceland, make sure to put the Fagradalsfjall volcano on your itinerary. You can drive out yourself or join a scheduled tour with many of the local day trip companies. Once at the parking lot, go talk to the rangers on site to figure out which route is best to take. The volcano changes on a daily basis so for the best chances of seeing the lava flow you need to know where to go.
Remember to bring good hiking shoes, water and some snacks. You will probably end up staying longer than you had planned to. The volcano has a strong tendency to get people hooked on watching lava flows, and I wouldn't be surprised if you end up sitting there for hours taking in the unforgettable views.