With her vintage account The Millennial Decorator, Julia Rabinowitsch has quickly become the most sought-out shoe supplier for 'It' girls across the world, with unique insight into Scandinavian shopping habits
These days, it's hard to scroll through Instagram without noticing the countless vintage designer shoes on the feet of almost every influencer in sight. From the ubiquitous Prada eyelet mules to classic Chanel flats, these stylish finds have been making the rounds. So, who is behind this impossibly chic footwear?  
 
Meet Julia Rabinowitsch. During the height of the pandemic in 2020, Rabinowitsch found herself without a job, searching for purpose and in desperate need of a creative outlet. As a result, The Millennial Decorator was born.
 
The Millennial Decorator began as an Instagram account that sold affordable and sustainable vintage home décor including ash trays, coffee table books, and rare finds like the iconic bean-shaped ceramic boxes by Italian jewelry designer Elsa Peretti. Last spring, Rabinowitsch asked her followers if they would be interested in purchasing any of the vintage heels she no longer wore. "It just kind of blew up from there", she says.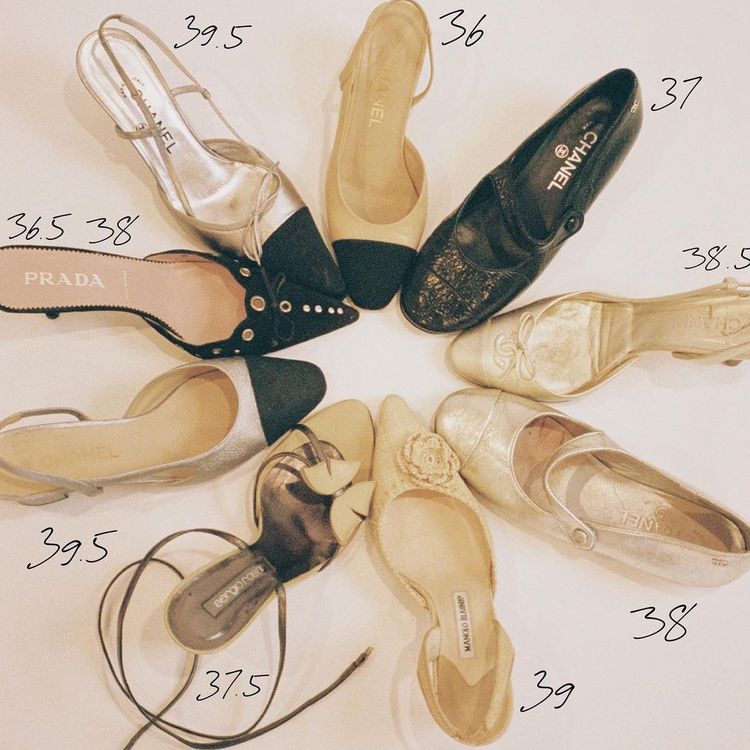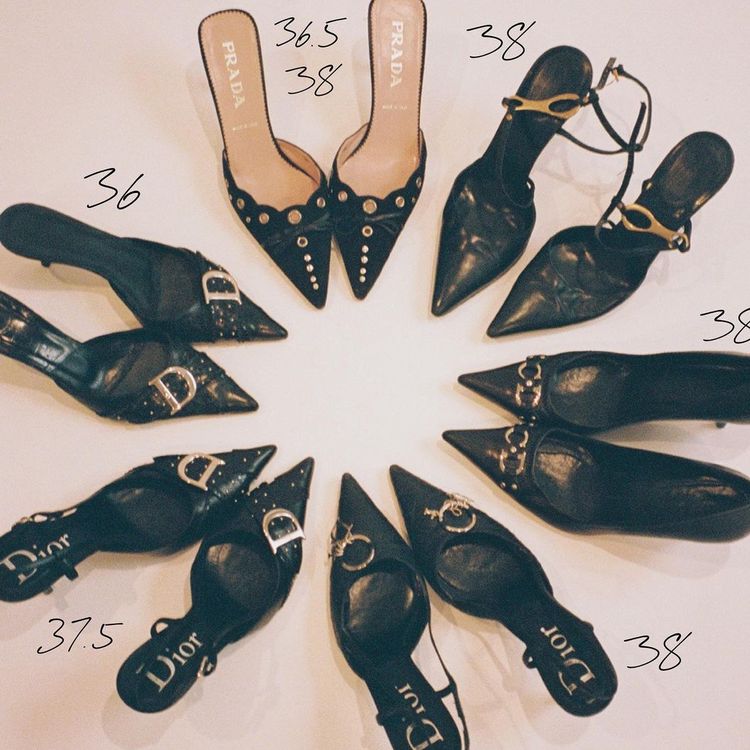 Today, The Millennial Decorator has over 50,000 Instagram followers and a thriving e-commerce website. In just three years, Rabinowitsch has built a cult following of home décor lovers, vintage shoe enthusiasts, and influencers alike. New items drop every four to six weeks and are sourced from vintage distributors around the world including France, Italy and the UK.
"I'm a big believer in only buying something you will give a second life to
Julia Rabinowitsch, founder of The Millennial Decorator
Raised by a single mum in Los Angeles, Rabinowitsch was introduced to vintage clothing long before it was cool. "My grandma was one of the first milliners in Latvia, so there's a generational love of fashion." She pauses. "I think everyone's passion runs in their blood. Rarely can passion be taught. It's usually deep inside of you."
Sustainability is at The Millennial Decorator's core. Packages are shipped using only recycled materials including the shoe boxes, tissue paper and packing paper. But for Rabinowitsch, sustainability goes beyond the materials she uses to package her products; as a vintage store owner, she is committed to counteracting the environmental impact of fast fashion by promoting a circular fashion economy. "Our drops are rooted in conscious consumerism", she explains. "I'm a big believer in only buying something you will give a second life to."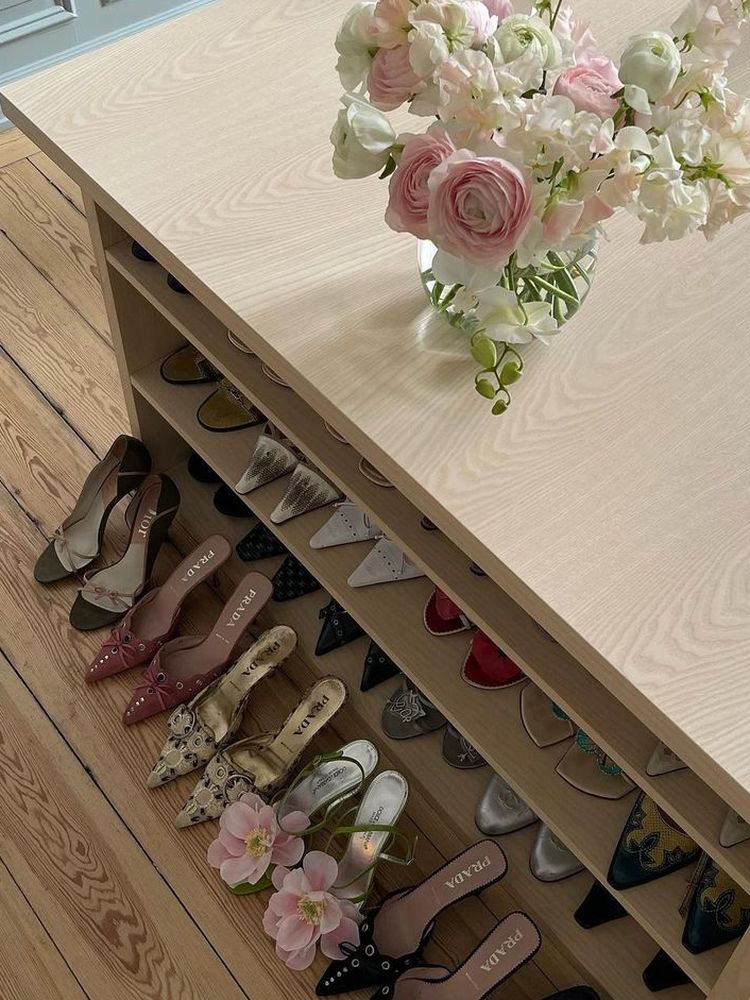 Matilda Djerf's envy-inducing shoe collection is filled with vintage pairs procured from The Millennial Decorator. Photo: @matildadjerf
Countless Scandinavians have flocked to Rabinowitsch's page (Matilda Djerf is frequently seen sporting her shoes). So, what is it about The Millennial Decorator that keeps them coming back for more? "Scandinavians are passionate about shopping second-hand and it's a big part of how they dress", Rabinowitsch says. "I centre my drops around classic unique styles and that's what I typically see from Scandinavian customers."
 
Specifically, she notes that Scandi customers prefer more practical shoes like flats, loafers and sneakers over mules and heels. Vintage Chanel flats and loafers are one of most requested styles by Scandinavian shoppers. "Based on purchasing and sourcing requests, I think going into Copenhagen Fashion Week we'll see a lot of archival classic vintage Chanel", Rabinowitsch predicts.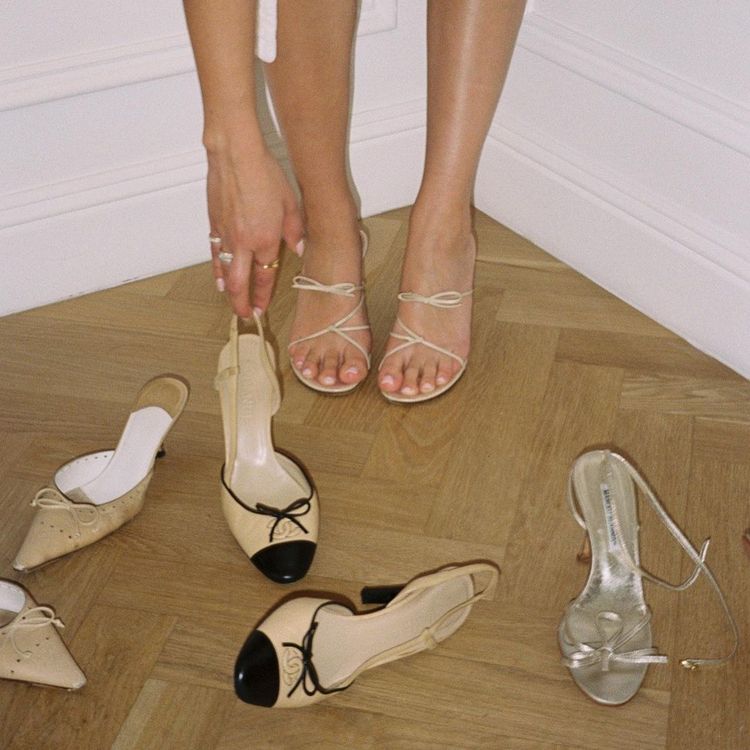 Photo: @themillennialdecorator
The Millennial Decorator not only stands out for its commitment to sustainability, sought-after shoes and niche homeware accessories, but also for the community that Rabinowitsch has built. Instagram DMs are guaranteed a warm, prompt response – and not every conversation is product-centered. "One girl told me she doesn't have anyone in her family who likes fashion, so she knew I'd appreciate the vintage Manolos she recently bought", Rabinowitsch recounts. "First and foremost, I want to create a community."
 
As for her fashion influences, Carrie Bradshaw is at the top of that list. "Carrie raised me," she laughs. "I have a dream to encapsulate her closet into a store. At this time though, I'm really content with building my community digitally, but maybe one day. We'll see."