After falling under the spell of 19th and 20th century Swedish symphonies, Marine Chagnon and Joséphine Ambroselli have recorded their own takes on compositions from Wilhelm Stenhammar, Ture Rangström and more, with a little help from Cartier
Mezzo-soprano Marine Chagnon is no stranger to Swedish culture – her parents lived in Sweden before she was born and made Swedish food, music and traditions part of Chagnon's childhood in France. From listening to one of her musical heroes – Swedish mezzo-soprano Anne Sofie von Otter – Chagnon discovered the repertoire of Swedish melodies, and began to harbour a dream of singing them herself. Pianist Joséphine Ambroselli, on the other hand, has no personal links to Sweden, and her discovery of Swedish music took place far more recently, when she encountered Swedish composer Wilhelm Stenhammar's 'Vårnatt', an experience she describes as a "coup de foudre": love at first sight – or, in this case, sound.
While both Chagnon and Ambroselli trained at some of the most prestigious academies and conservatoires in France, neither came across much Swedish music in their respective musical educations. As Chagnon points out, knowledge of Scandinavian classical music often conjures up names like Norway's Edvard Grieg and Finland's Jean Sibelius, whereas Swedish composers are not as well known – "well, apart from ABBA", Ambroselli jokes. But after the two musicians met at one of Chagnon's concerts, they began toying with the idea of interpreting Swedish melodies in their own way. And thanks to support provided by Cartier, they were able to fully immerse themselves in a project that culminated in the release of the album Ljus earlier this year.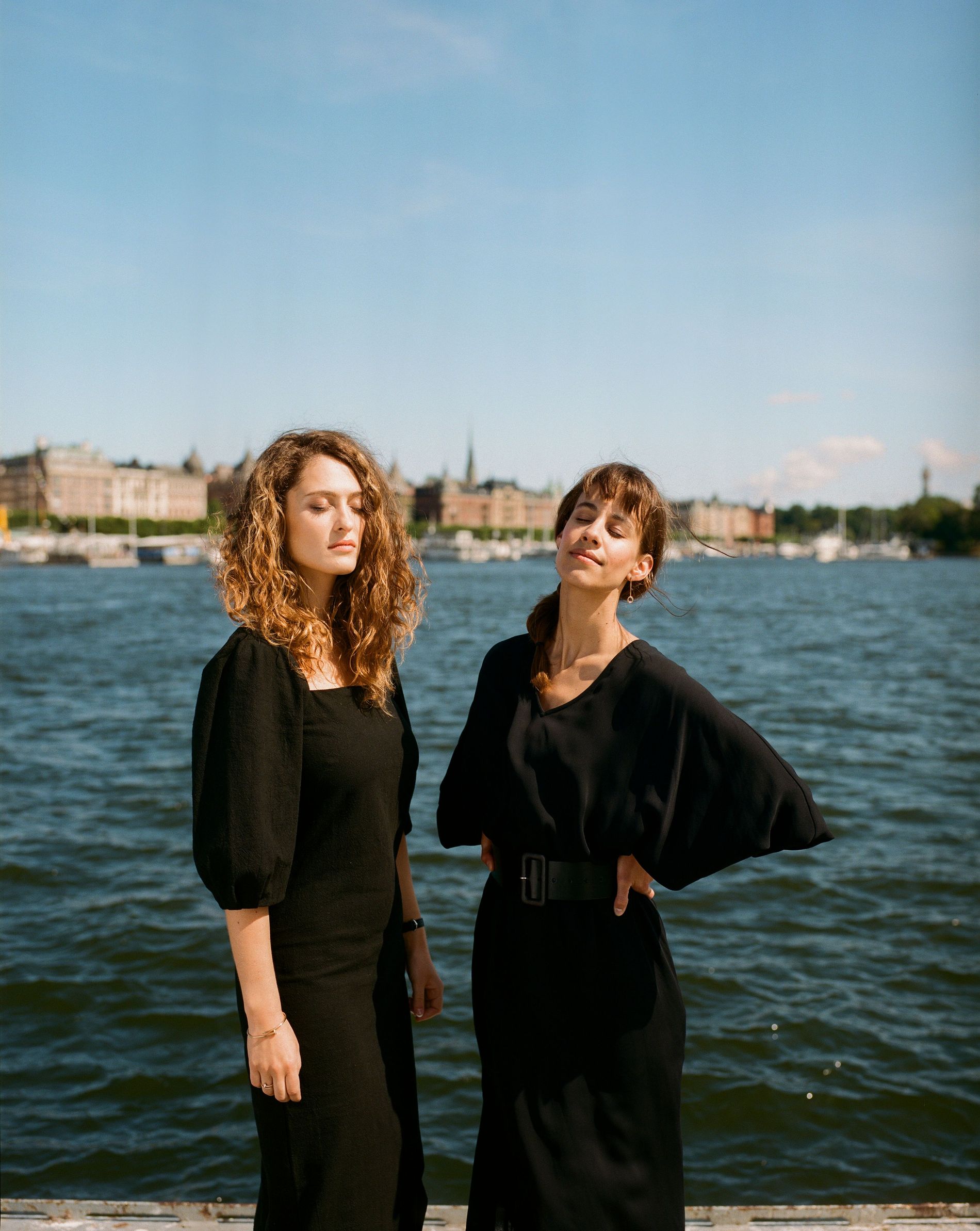 Photo: Patrick Wack
A bastion of innovation and artistry since it was founded in 1847, the iconic French jewellery house needs little introduction. Yet while the Maison is known for its unparalleled savoir-faire and pioneering of modern jewellery craftsmanship, equally impressive is Cartier's commitment to the arts and to nurturing emerging artists. Going well beyond financial sponsorship, Cartier's all-encompassing support for this album has consisted of being at the side of the musicians at each step of their journey, listening to what the duo might need and providing guidance without attempting to direct or limit the artists. "Cartier has enabled everything," says Ambroselli. "Thanks to Cartier, we have been able to realise this huge project exactly the way we dreamt it." Chagnon agrees, saying "Cartier gave us wings to fly."
Quite literally, too, as the artists travelled to Sweden three times, trips which prompted the album's titular theme, Ljus – "light" in Swedish. As Ambroselli explains, "the Swedish light struck us every time we visited – each time it was slightly different, but still so direct and pure, it goes straight to the heart." On these trips, the pair collaborated with prominent musical figures such as von Otter, baritone Karl-Magnus Fredriksson, and pianists Bengt Forsberg and Michael Engström. Chagnon received help from tenor Tobias Westman to master the linguistic nuances needed for singing in Swedish – a technical endeavour that requires opening the throat to create the vowel sounds that are unique to the Swedish language.
These invaluable interactions helped shape the album's repertoire, which features compositions by male composers, and songs that have historically been associated with masculine voices – a point noted by the female duo. Chagnon mentions her initial hesitation around recording 'Till Havs', for example, a song best known for its iconic interpretation by Swedish tenor Jussi Björling. Her reluctance stemmed from both the song's vocal complexity – "even just technically, it is a monster" – but also from the way that Björling's booming rendition has been so revered and canonised that any attempt to approach it differently is inherently intimidating.
Chagnon took this supposed 'manliness' as a challenge, turning the song into an anthem for a myriad of social issues, including gender inequality. Her view was that the song could be sung with a sense of hope to represent the shifting of dated power imbalances. "It makes sense to sing this piece with my voice, with my personality and with Josephine's personality, because even though the song is about waves, it can actually be about women and how we are always moving," she says. "So I think it can be a song for the ever-changing power of women."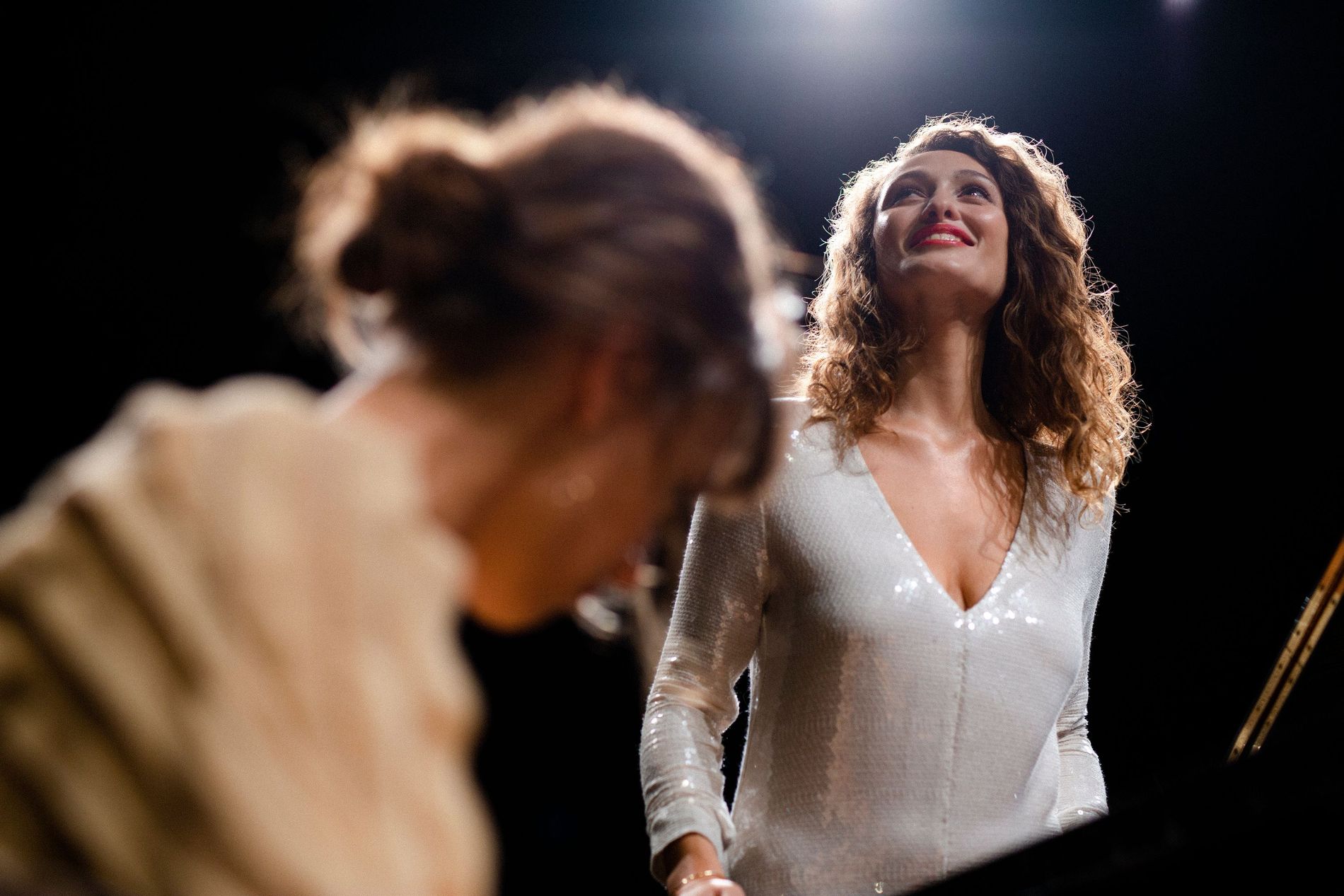 Photo: Patrick Wack
Ambroselli confirms that this interpretive passion is echoed in the musical notes. While Scandinavian design and style may often be thought of as minimalist and pared back, Ambroselli feels that the opposite is true of Swedish songs of the late 19th and early 20th centuries. Structurally, she says, there is a greater density to the pianistic parts and there are more notes in Swedish pieces than in German or French music of the same repertoire.
Not only do the harmonies create a richness of colours and the chord sequences build harmonious paths, but there is also something intangibly Swedish that permeates the music on the album: the presence of something called "längtan". Literally meaning longing or yearning in Swedish, längtan is a unique emotive blend of nostalgia, melancholy and hope that Ambroselli says can be heard in every song. And it is that latter component – hope – that she and Chagnon decided to highlight on the album to represent that even in darkness, there is light to be found.
The need for such hope-imbued creativity is especially relevant today. Amid the globally-felt turbulence of the pandemic, the arts have provided so much to so many: whether distraction, relief or simply enjoyment. All the while, artists have continued to create in the face of adversity and austerity.
And with this unwavering trust and backing from the famous jewellery brand, the emotive passion emanating from the music and the immersive commitment by the artists, it comes as no surprise that Chagnon defines the journey towards Ljus as one revolving around human connection. Ambroselli goes further to say that their project is, above all, about love. About the love found in the song lyrics as well as in the friendships forged between the musicians and those who they encountered on their journey. Luckily for the listener, that journey resulted in an album full of love, light and längtan – a combination that, surely, is music to anyone's ears.