Swedish indie star Jelly Crystal admits he could just release singles for eternity but today his debut album Freak Show drops - and with it the rise of music's next big thing
Swedish indie star Jelly Crystal debuts with his first album titled Freak Show today. Inspired by both Billy Idol and iconic jazz artist Monica Zetterlund, Jelly Crystal is bound to break into the Scandi 'it' crowd. Here, we spoke about the story behind the name, short-shorts and the great universality of loafers.
Freak Show is your debut album, what did the process of making this record look like?
Mostly, I've been recording all songs with Jarkko Heiniö in a studio called Stureparken here in Stockholm. Except the first track, Someone's Dog, that one was recorded with Robin Eveborn. Written by me, and with Jesper Hättander on all drums. Also, I have some friends joining. Esther Lennstrand is on the title track Freak Show, Kamohelo Khoaripe on Never Met a Cloud That I Didn't Like and Stella Explorer on the last track Bloody Mary.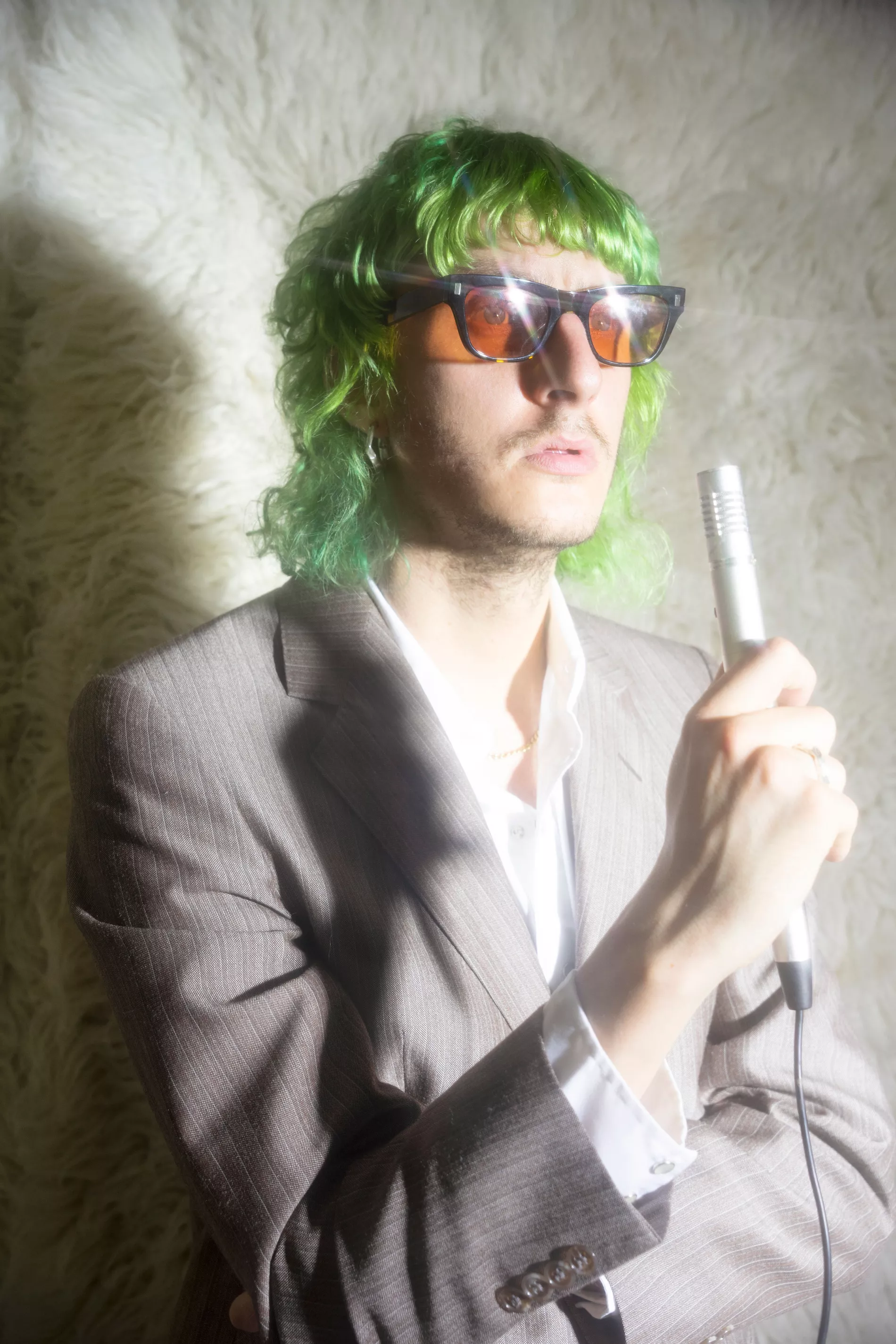 Photo: Fredrika Eriksson
What was the inspiration behind the album?
There was nothing special in mind. To be honest, I just tried to stick to a full-length album this time instead of releasing separate singles, which I could do for eternity.
What emotions do you want people to feel when listening to this piece of work?
I don't know about a specific feeling, but I want people to feel like it's an album they can listen to more than one time. I want people to not get too tired of it too fast.
Do you have a favourite song on the album? Why?
I change my mind all the time, but something makes me come back to I Don't Like Dancing all the time. It sticks out a bit sound wise, but still feels so stable. It's simply written, and I like that. Simple is good!
In what ways have you grown as an artist and songwriter during the creation of Freak Show?
I've grown in terms writing, as well as in performing live. I've been trying so many new ways of writing, and I have tried to find a way that I feel comfortable representing. Also, new ways of singing and mixing different stuff. I'm still not sure what Jelly Crystal is, but I do think I've taken some steps forward in that process.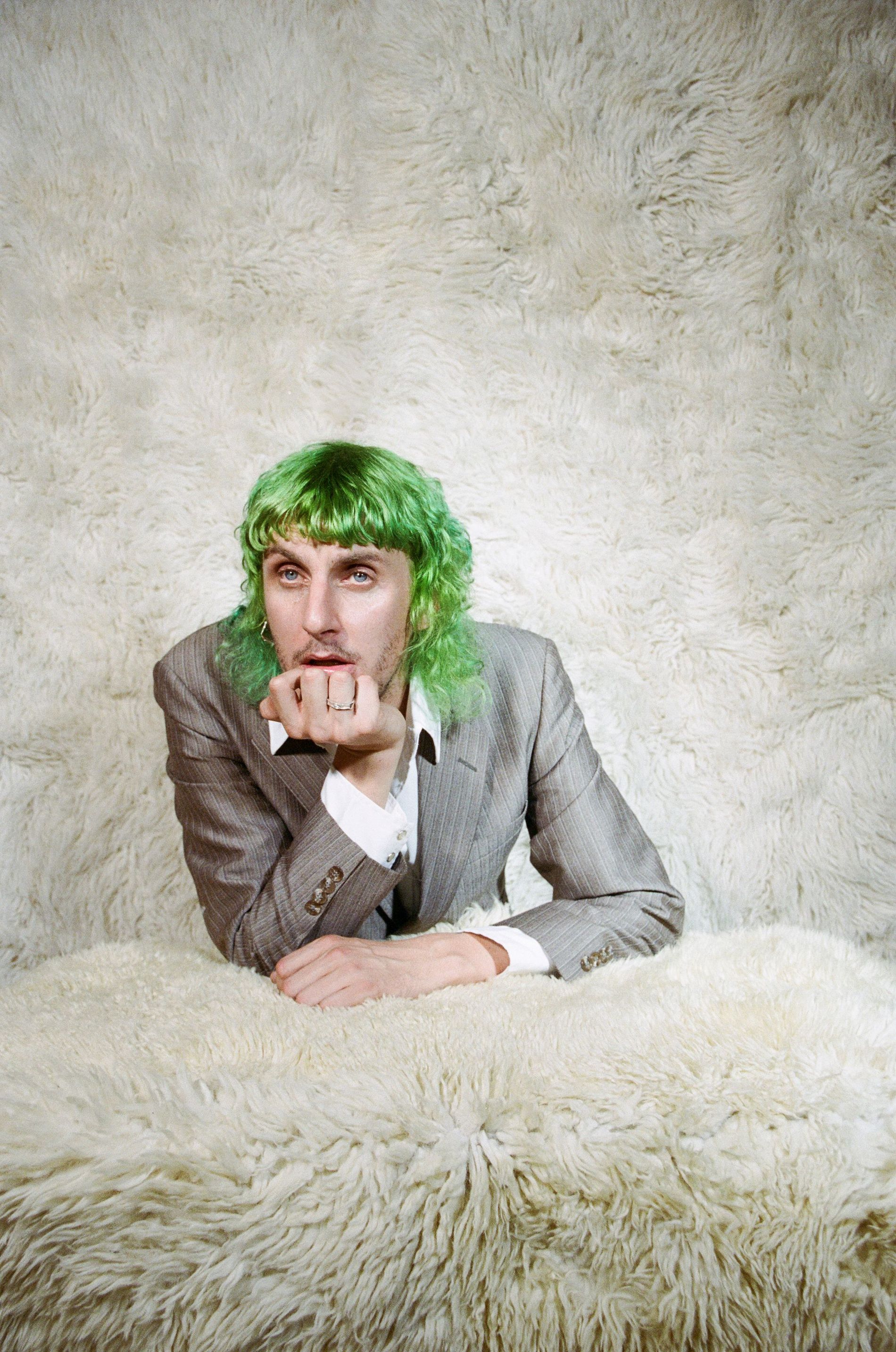 Photo: Fredrika Eriksson
What do you hope this album will make you feel as an artist?
I thought proud, but now I'm not sure, haha. I'm proud of some parts, and I hope to feel comfortable enough to share it and play these songs live.
What about Scandinavian music makes it so universally loved? Why do you think Scandi's have cracked the code on universal pop appeal?
Wish I knew! Obviously, I haven't cracked the code yet… maybe I need to sit down with Patrik Berger or Max Martin to be able to give you a better answer, haha!
What are you looking forward to the most with this album?
Your real name is Filip Johnson, where did the name Jelly Crystal come from?
I was working at a grocery store called 'Willys' and one day I passed by one of the shelves that had these disgusting American jelly cakes called Jelly Crystals.
Do you have a favourite era in music and fashion that you draw inspiration from when entering a new 'era' of your artistic work?
I really can't make up my mind. One day I want to look like Billy Idol's cover to Eyes Without A Face, and the next day like Monica Zetterlund. I think hip hop is cool too, or rock from the 70s.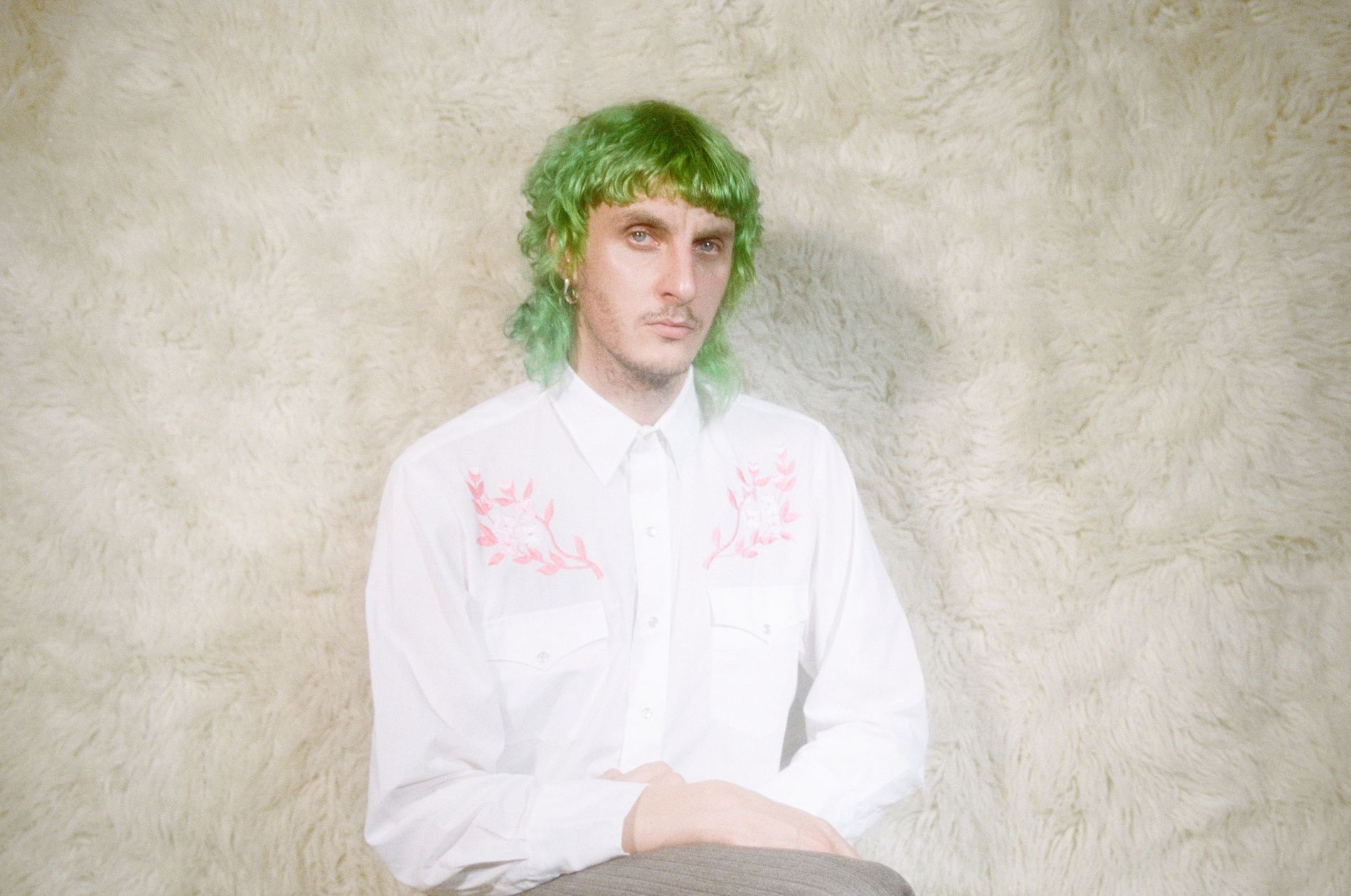 Photo: Fredrika Eriksson
What are you inspired by? Can you describe your style with three words and a favourite song that you feel embodies your spirit?
People and slow glam-pop. It's not a slow song, but I think I'll have to pick Devine.
What does style mean to you? How have you developed your personal style?
A personality. I didn't have a style until this summer when I bought shorts, had white tube socks and a teenager beard… can't say if it was good or bad, but I felt like I had a style. And got compliments for my legs. Never heard anything about them before. Maybe I've been listening to too much Viagra Boys talking about short shorts, and found a style right there.
Who is your fashion icon?
What is the best style advice you've ever received? Do you have any own words of wisdom that you'd like to pass on?
Use a shoelace instead of a belt. Loafers work everyday, and everywhere!
Do you have any advice for your younger self? Your older self?
Do not trust any of them!
Listen to Jelly Crystal's curated playlist here: