If you're heading to the mountains and wondering what ski goggles to pick, let Vogue Scandinavia guide you through the terrain. Picking out a pair of goggles needn't be as intimidating as a black diamond slope
The slopes have long served as a blank canvas for the vibrant display and technical advancements of ski-wear fashion. Whether you are a sartorial skier, looking to upgrade your winter wardrobe in the veins of House of Gucci, or a zealous skier, to whom skiing is simply 'a way of life' - finding the right pair of goggles is essential.
Thousands of years ago, the Inuit and Yupik people of Alaska and northern Canada slit through pieces of ivory, antler, and wood to create the first snow goggles. Fashion and function have come a long way since then. From the latest lens technology to sleek design solutions, Vogue Scandinavia navigates the world of protective winter eyewear. Here is what to consider when purchasing a pair of ski goggles.
Choose lens colour dependent on weather conditions
As the intensity of the sun rays and snow glare increases with altitude, so does the need to reduce eye strain and prevent snow blindness. You may want to sport your favourite sunglasses on the slopes, but they won't protect you from the elements and withstand tumbles.
Ski goggles, like sunglasses, are designed to protect your eyes from sun rays by filtering 100 per cent of harmful UV rays. What sets the former apart is that "ski goggles should be optimised to perform in all different weather conditions, to keep clear vision and stay comfortable during activity," explains Tina Misaghi, concept developer at Swedish eyewear brand Chimi.
In bad weather – or so-called flat light conditions – where all you can see is an indistinguishable white surrounding of snow, fog, and winds, the lens should let in enough light to identify the terrain.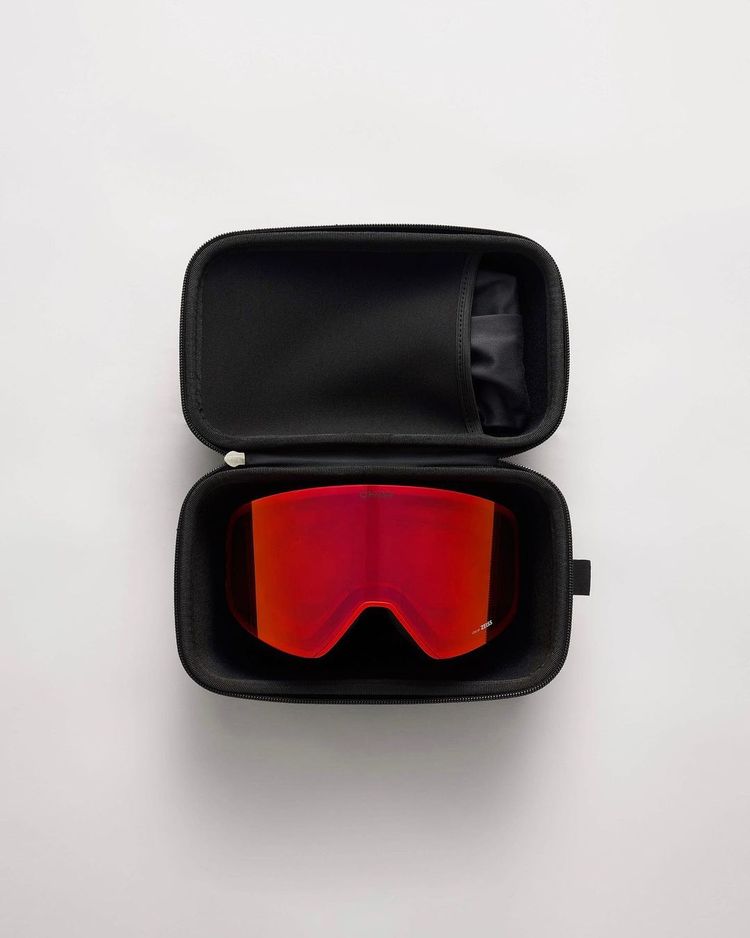 Chimi's high performance ski goggles. Photo: Chimi