For decades, the sultry, feline-inspired style has been the go-to of screen legends and everyday women alike. Now, retro cat-eye frames are resurging in popularity thanks to the likes of Gucci and Celine - but where did it all start?
The cat-eye was the first distinctively feminine eyewear style in history. Invented by Altina Schinasi Miranda in the late 1920s, it revolutionised a masculine-driven eyewear industry. More recently, brands such as Celine and Gucci have taken up the mantle from Adam Selman x Le Specs in keeping the cat-eye renaissance alive. From its Upper West side beginnings to famous interpretations as worn by screen legends Audrey Hepburn and Marilyn Monroe, Vogue Scandinavia charts the fascinating history of the iconic cat-eye sunglasses.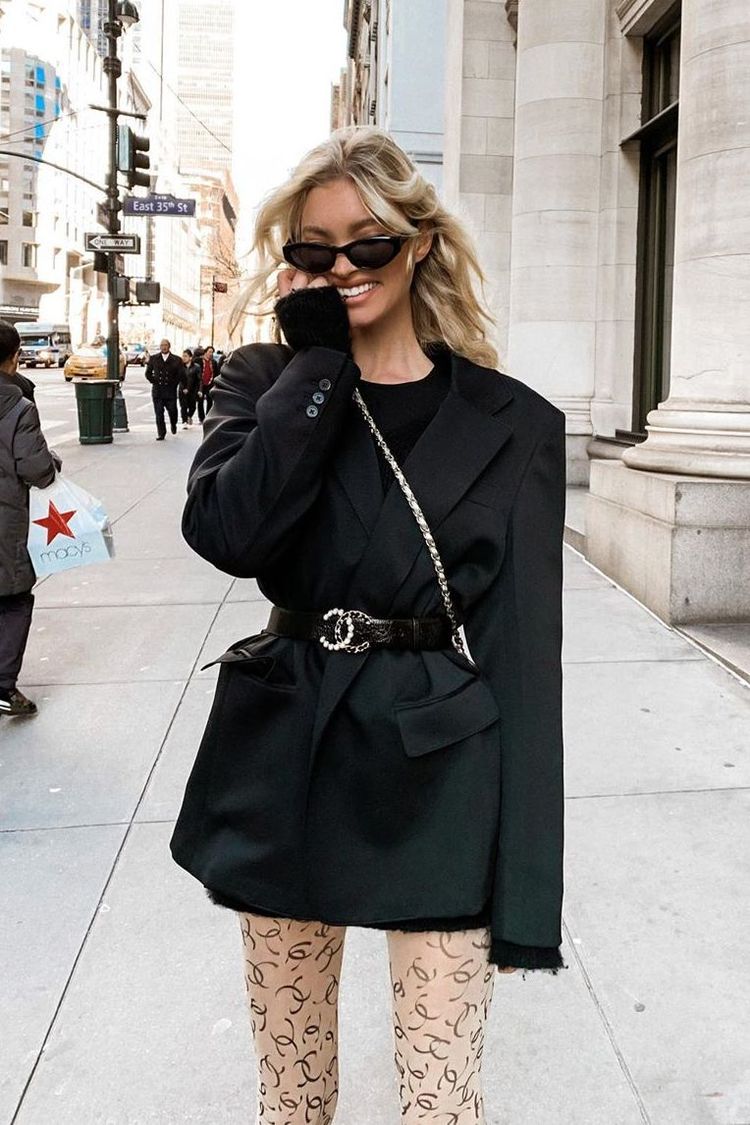 Swedish model Elsa Hosk wears the iconic frames. Photo: @hoskelsa
Made in Manhattan: The cat-eye tale begins
Can't leave the house without throwing on a pair of cat-eye shades? We have many trailblazers to thank for that, but none as vital as American filmmaker and designer Altina Schinasi Miranda. Passing an optician's window on New York's Fifth Avenue one day, she found herself underwhelmed by the standardised unisex frames on display. A Dorothy Parker line came to mind — "Men seldom make passes at girls that wear glasses" — and Schinasi set out to make a pair of glasses that would make a woman look and feel attractive. She took inspiration from Venetian Harlequin masks and thus the Harlequin (later known as the cat-eye) glasses were born.
The creation of the Harlequin glasses was enabled by coinciding innovation in the eyewear industry, namely the "pantoscopic" tilt. In 1931, American Optical introduced the Ful-Vue — the first pantoscopic frame. For the first time ever, hinges were placed on the upper part of the frame that made the lenses tilt down on the wearer's face. This technical improvement opened up the door for new shapes that would better fit the contours of the face. Owl look, be gone.
Although Schinasi's designs were initially rejected by the major manufactures (such as Ray Ban), she soon found an ally in a boutique optical shop on Madison Avenue that sold her designs to high-profile women such as American author Clare Boothe Luce and actress Katharine Cornell. By the end of the 1930s, harlequin glasses had become so popular that Schinasi started her own company to distribute them. In 1939, she was given the American Design Award from Lord and Taylor for revolutionising the eyewear industry and transforming optical glasses into a fashion accessory.