From Gene Tierney to Tilda Swinton, Vogue Scandinavia picks 10 of our favourite eyewear moments in movie history — and how to get the look with their modern counterparts
Before the eruption of social media (and its inevitably short-trend cycles) we turned to the silver screen for inspiration. Sunglasses have been an integral part of character building since the golden era of Hollywood — and sometimes, the right pair of shades end up stealing the show and solidifying the character's immortal place in movie history.
As life's inevitable search for the perfect pair of sunglasses continues, we once again seek the guidance of silver screen sirens. From the timeless silhouettes of Gene Tierney's tortoise-shell frames in Leave Her to Heaven to Tilda Swinton's D-frame in Only Lovers Left Alive — eyewear, like diamonds, are forever.
Here is Vogue Scandinavia's shoppable guide to our 10 favorite iconic sunglasses moments in movie history.
Gene Tierney in Leave Her to Heaven (1945)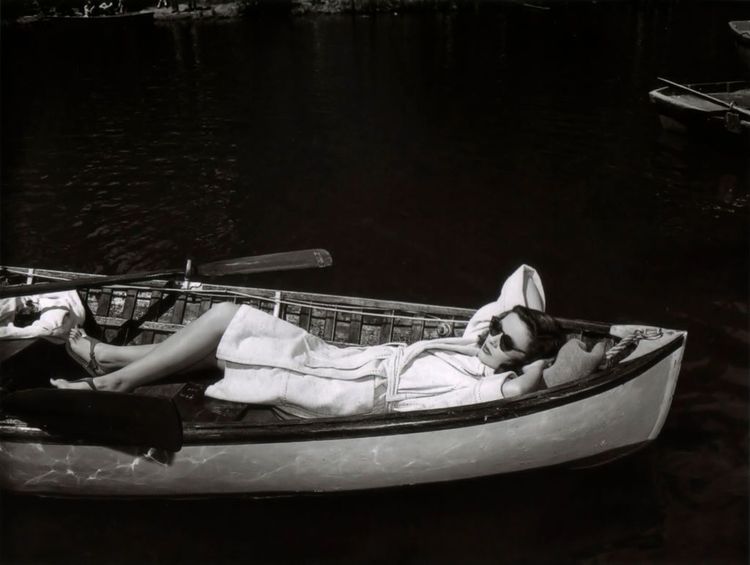 Gene Tierney in Leave Her to Heaven, 1945. Photo: Getty
In the movie's notorious boat scene, Gene Tierney serves the ultimate femme fatale look in thin-rimmed tortoiseshell frames paired with a padded bathrobe and red lipstick, looking impeccably polished while committing one of the wickedest acts in movie history. Who knew that unblinking cruelty could look this good?
Miu Miu
Tortoiseshell cat-eye sunglasses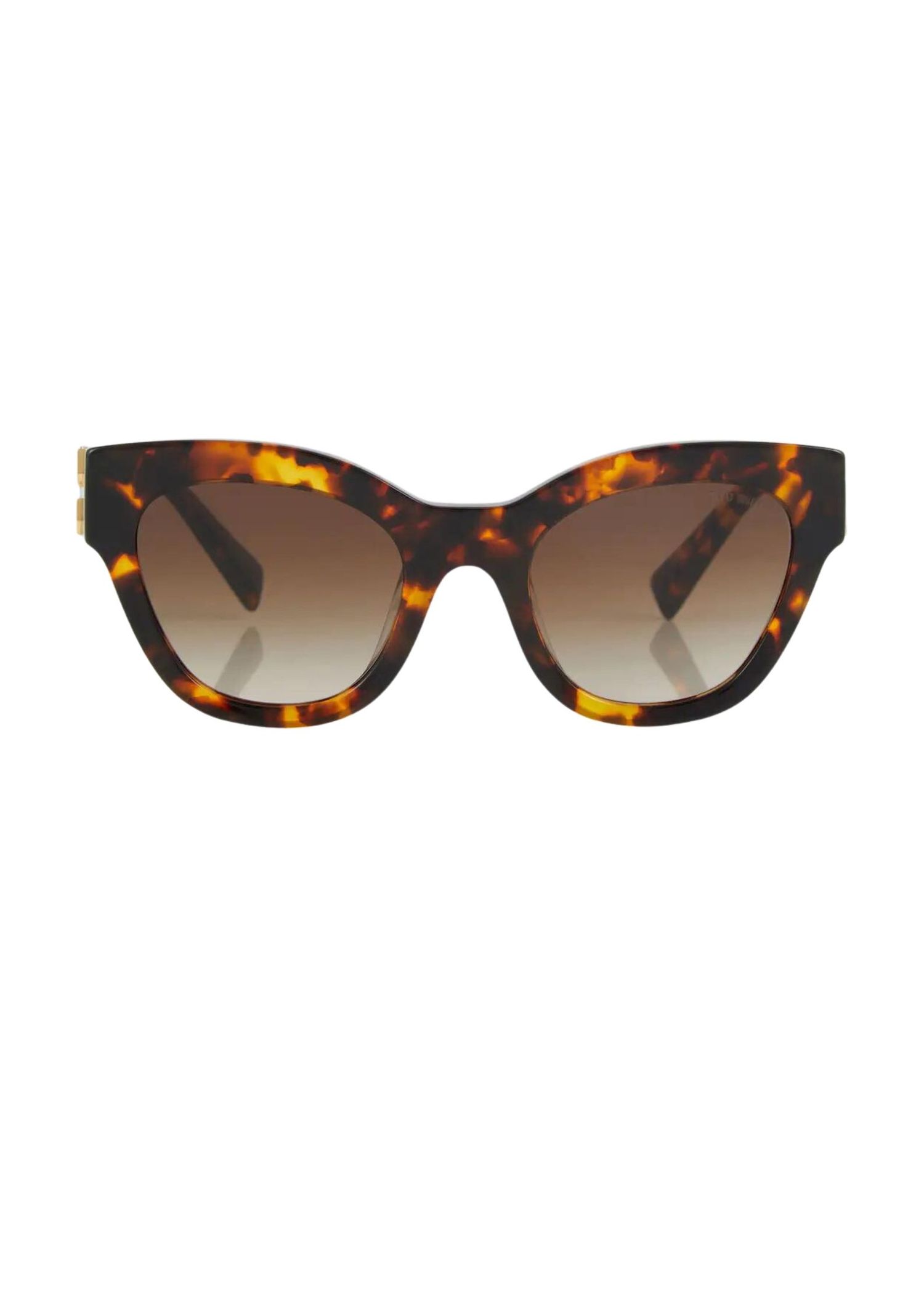 Anouk Aimée in La Dolce Vita (1960)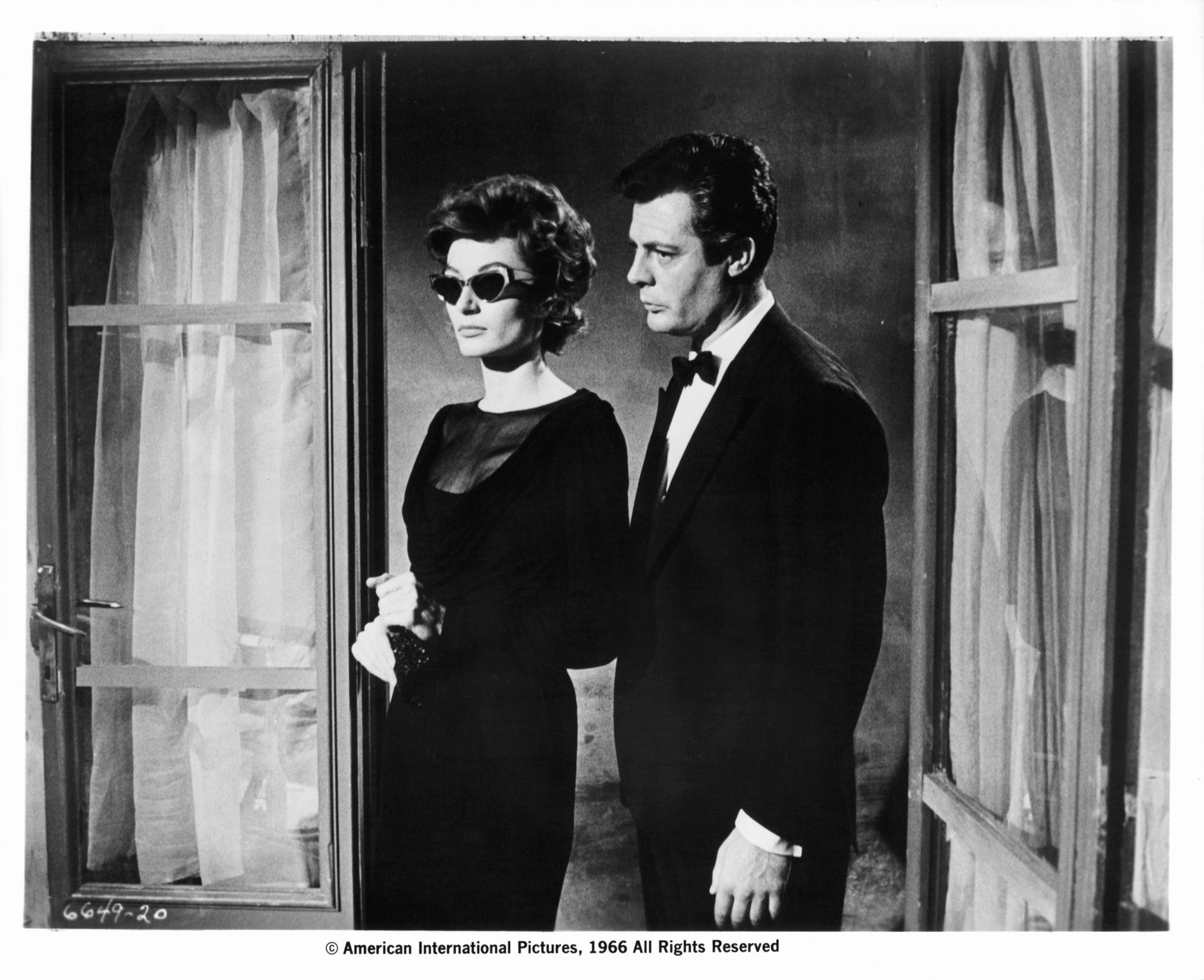 Photo: Getty
Anouk Aimée's character in Fellinis' La Dolce Vita embodies the essence of Italian sophistication. She drifts through the streets and bars of Rome wearing her sleek black cat-eye shades with aplomb and a heavy dose of moral depravity.
Bottega Veneta
Cat-eye acetate sunglasses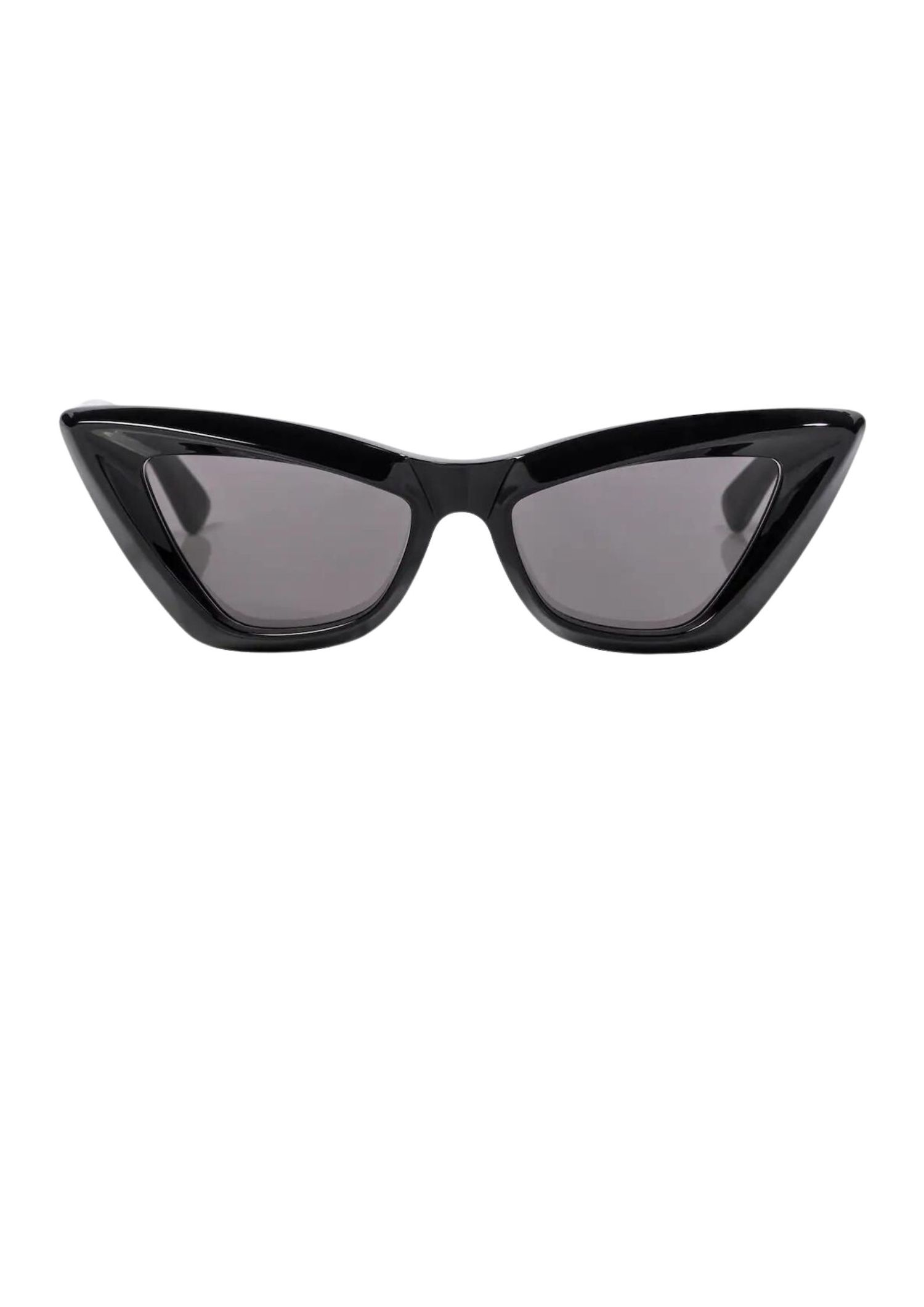 Audrey Hepburn in Breakfast at Tiffany's (1961)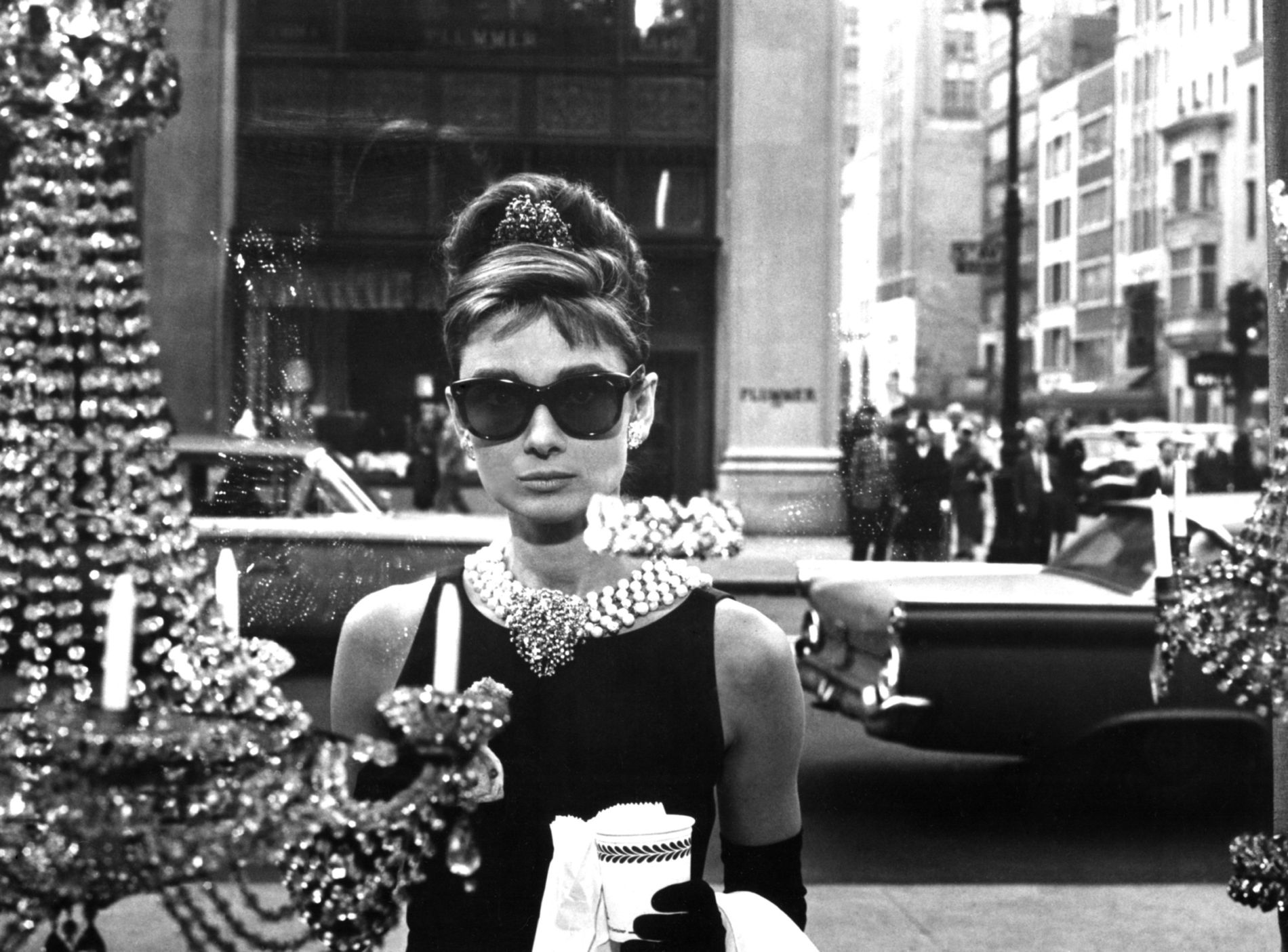 Audrey Hepburn in Breakfast at Tiffany's. Photo: Getty
Breakfast at Tiffany's marked Hepburn's ascendance to a bonafide fashion icon on and off-screen. The cornerstone of her character's wardrobe was a pair of tortoiseshell cat-eye sunglasses equipped with dark green lenses by Oliver Goldsmith worn throughout the movie — purposely concealing the character's true nature while she scales the social ladder of Manhattan.
Celine Eyewear
Cat-eye sunglasses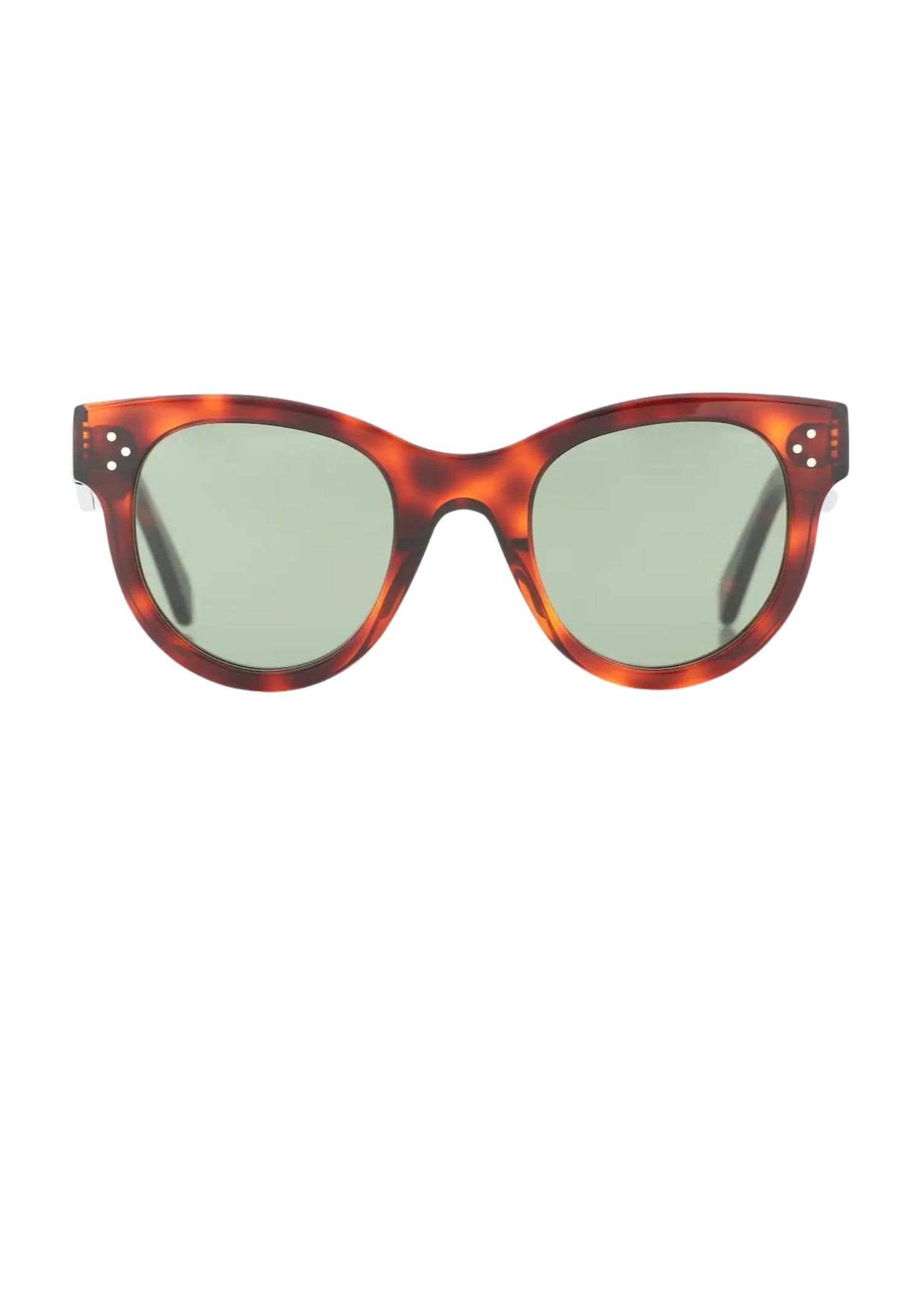 Bibi Andersson in Persona (1966)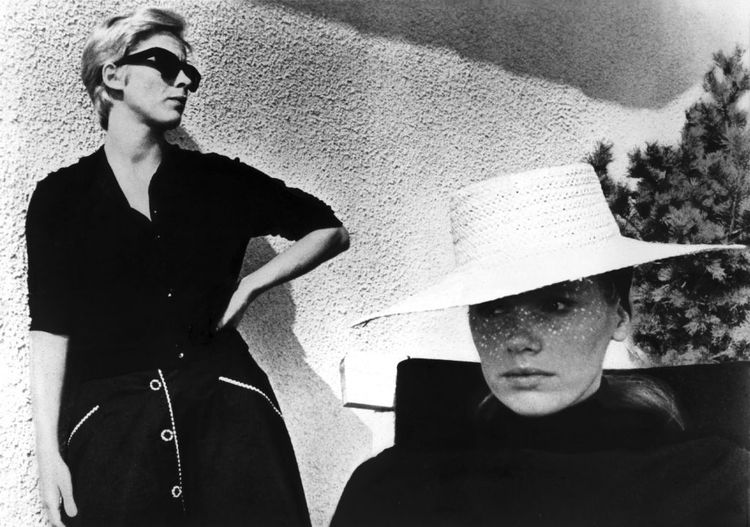 Bibi Andersson in Persona, 1966. Photo: Getty
Bibi Andersson's intense portrayal of Nurse Alma and her modern style in Ingmar Bergman's Persona deserves to be equally revered. Her black acetate sunglasses paired with a pixie cut is a look for the ages.
Chimi
04 black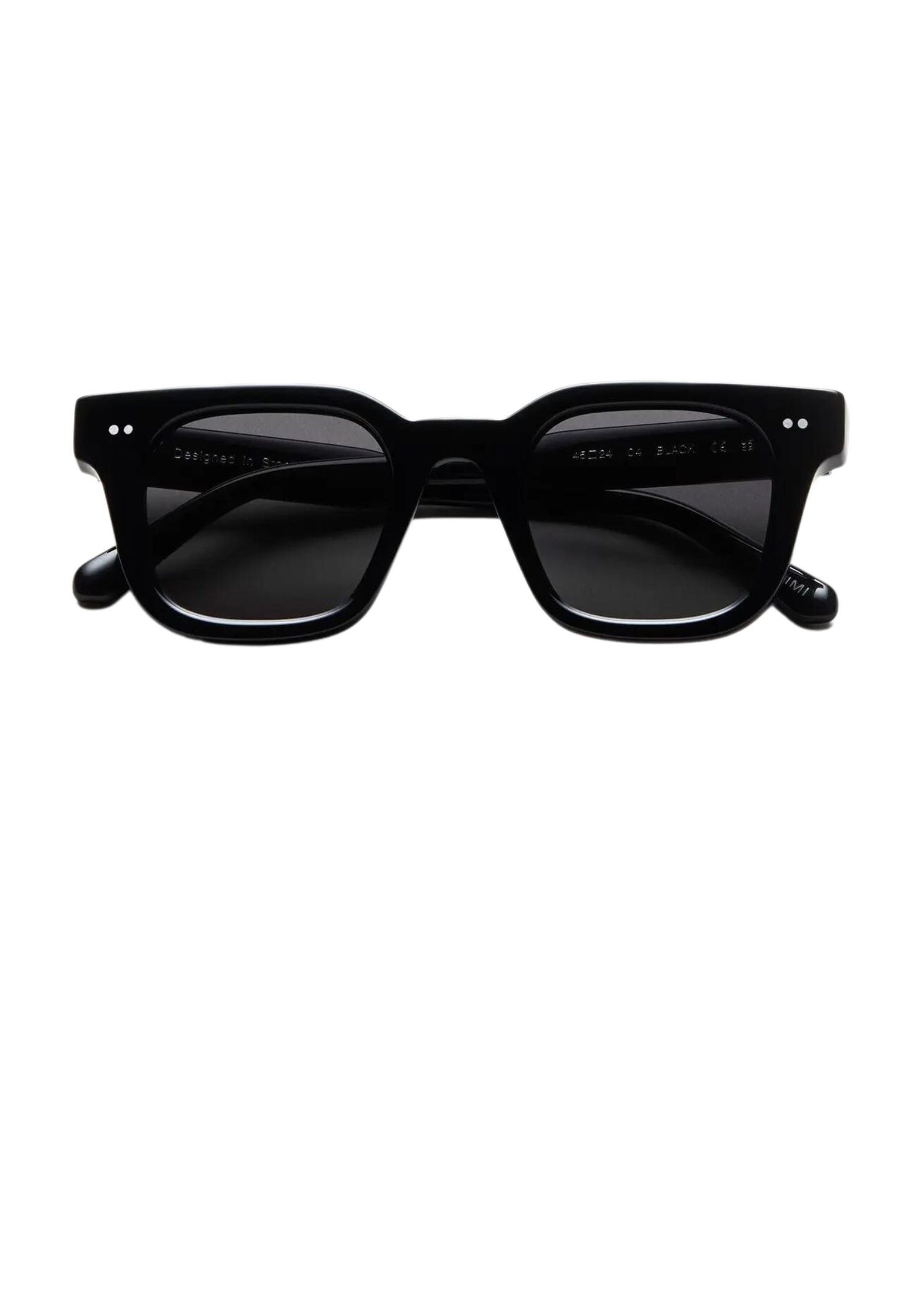 Jane Birkin in La Piscine (1969)
The sun-soaked cult 1969 psychological thriller La Piscine features its crème de la crème cast in a wardrobe designed by Balenciaga protégée André Courrèges that oozes Cote d'Azur glamour. Jane Birkin's tortoiseshell framed bug-eye sunglasses with blue lenses didn't just set the tone for the movie, but the decade to come.
Chloé
Carlina round sunglasses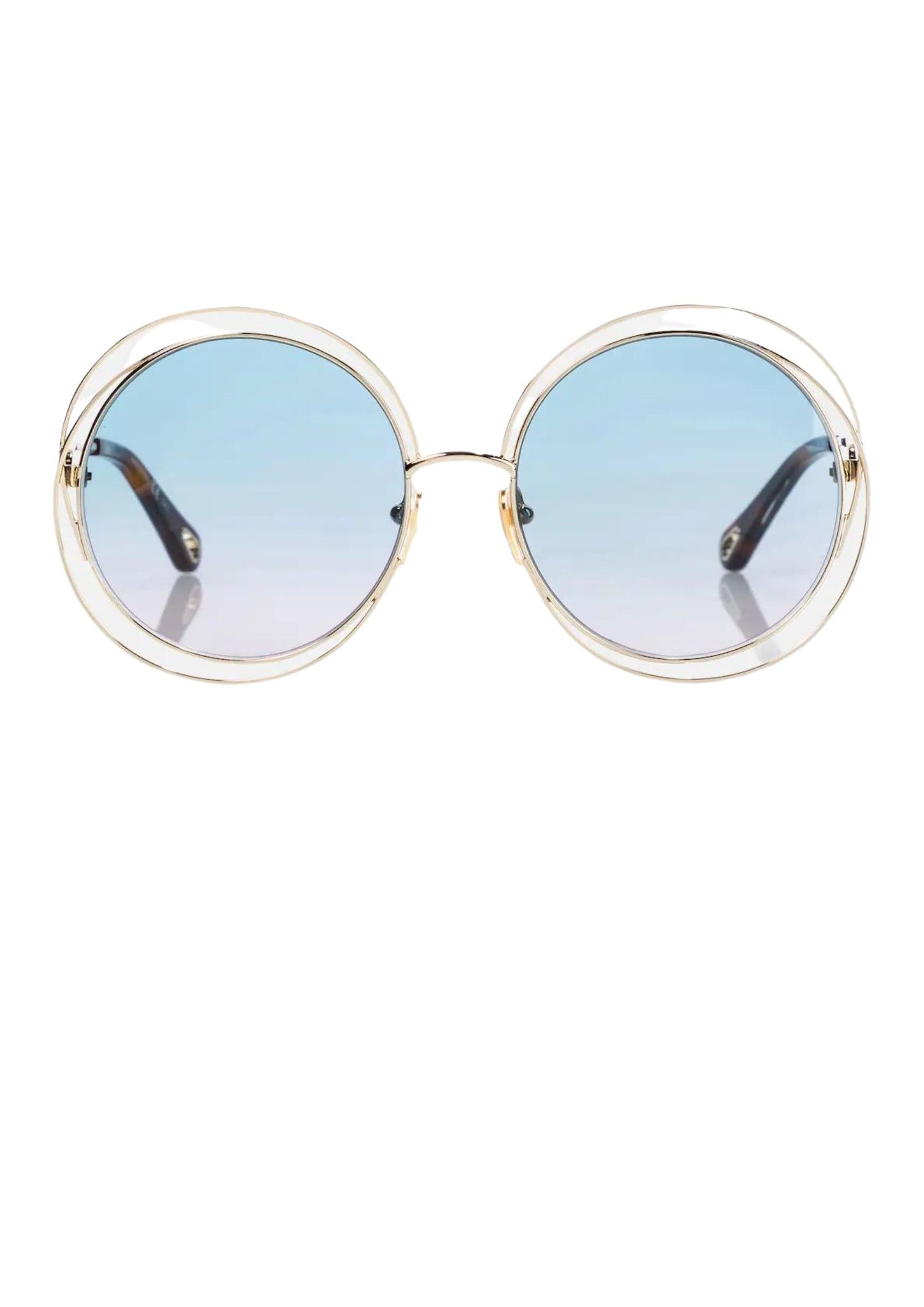 Michelle Pfeiffer in Scarface (1983)
Michelle Pfeiffer's character, Elvira Hancock, has one of the most desirable movie wardrobes of all time. Her oversized light pink cat-eye sunglasses with tinted lenses perfectly accompany her white skirt suit and brim hat, making her look polished yet surprisingly understated in a movie where excess reigns supreme.
Gucci eyewear
GG symbols cat-eye acetate sunglasses
Madonna in Desperately Seeking Susan (1985)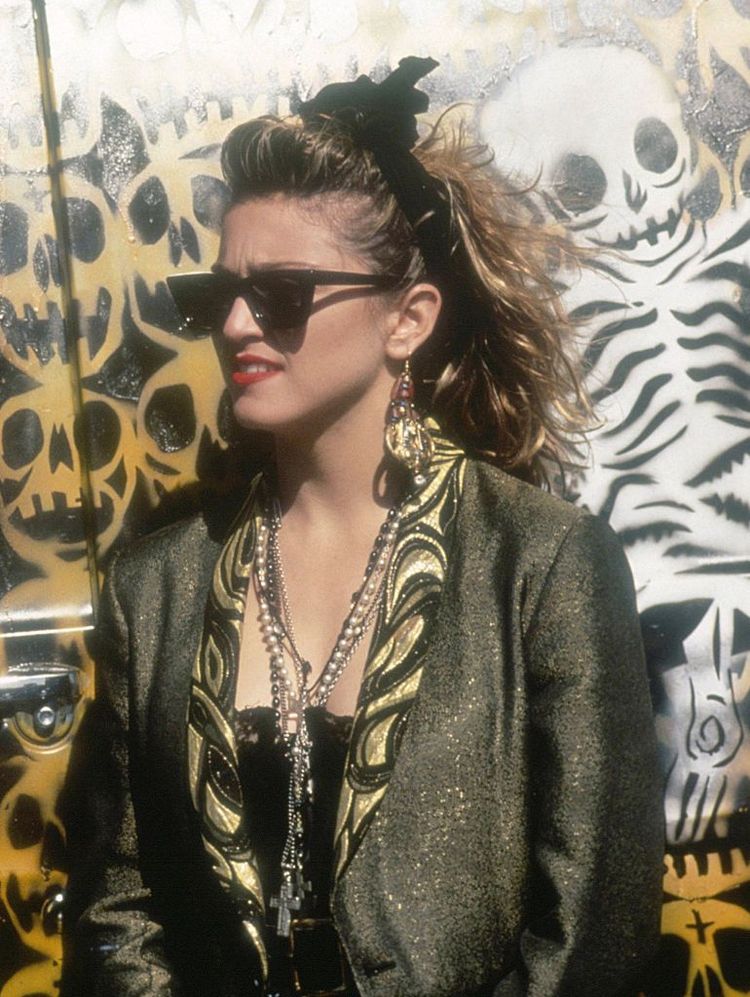 Madonna in Desperately Seeking Susan, 1985. Photo: Getty
Madonna's fully accessorised, shoulder-padded titular character in Desperately Seeking Susan might be broke, but she has style and grit. Her signature sharp-edged black D-frame shades perfectly capture her character's personality: rebellious and care-free.
Saint Laurent
SL 372 cat-eye sunglasses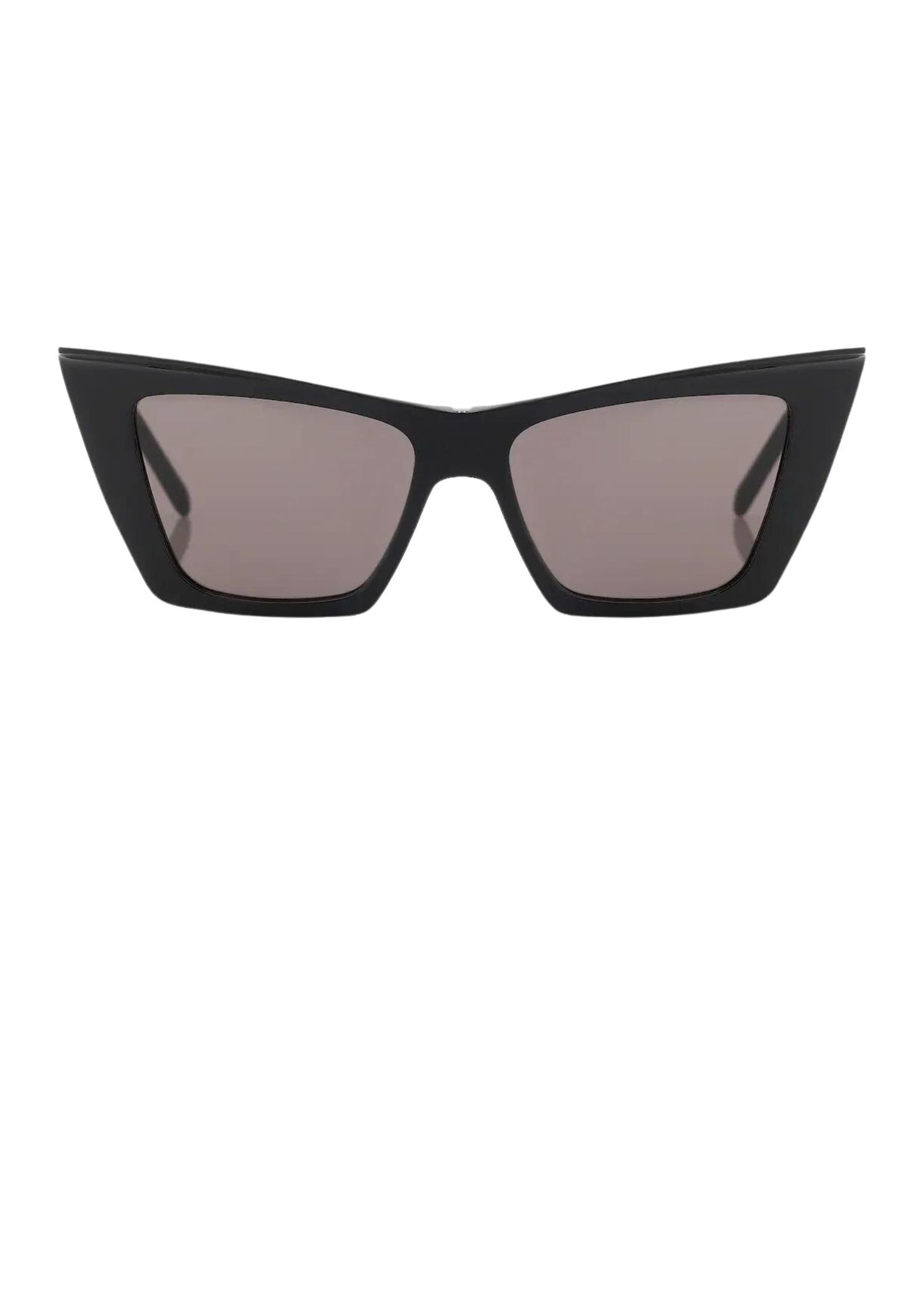 Susan Sarandon in Thelma and Louise (1991)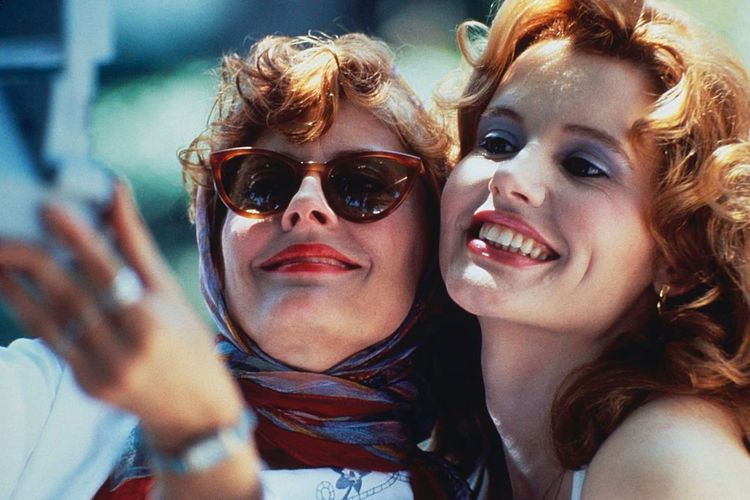 Susan Sarandon in Thelma and Louise, 1991. Photo: Getty
Few other female characters have come to embody free spiritedness in the way that Susan Sarandon and Geena Davis' portrayals do in Thelma and Louise. As Sarandon's character goes fugitive and embarks on a road trip with her best friend, she brings with her a pair of classic tortoiseshell cat-eyes sunglasses. A fitting choice for a woman ready to embrace herself and go on a journey of self discovery.
Moschino eyewear
Cat-eye tortoiseshell sunglasses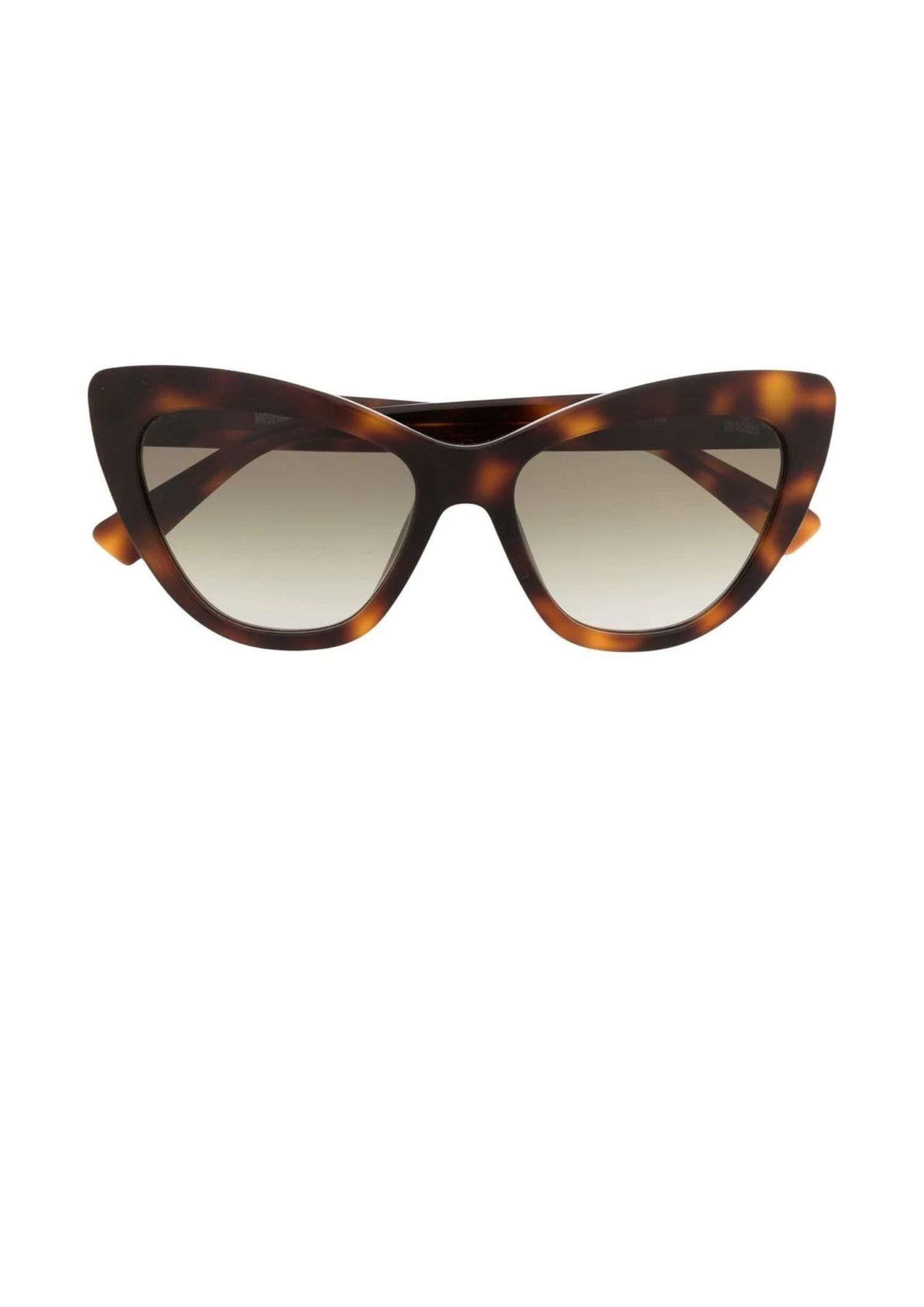 Carrie-Anne Moss in The Matrix (1999)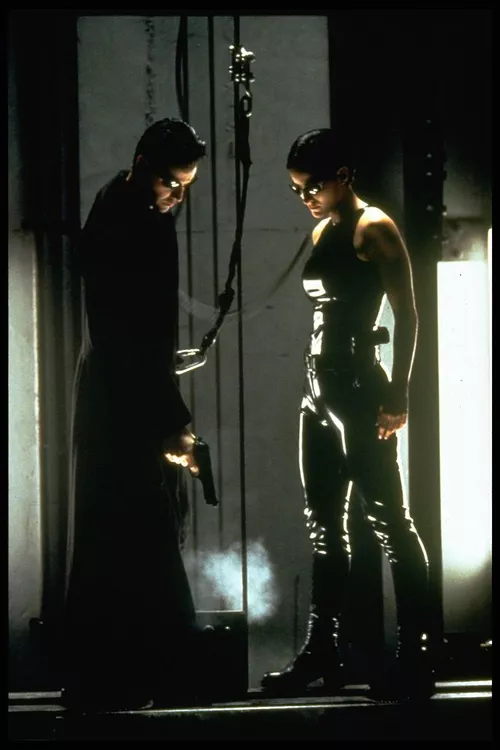 Carrie-Anne Moss and Keanu Reeves in The Matrix, 1999. Photo: Getty
Nobody has ever made the case for skinny dark sunglasses and black leather like Carrie-Anne Moss in the Wachowskis' original cyberpunk trilogy. The original Matrix sunglasses were one-of-a-kind styles made especially for the characters by eyewear designer Richard Walker of Blinde Optics. However, the franchise left such an enduring legacy on pop culture that you can find a Matrix-inspired style on almost every major brand's portfolio even in 2021.
Balenciaga
Oval-frame sunglasses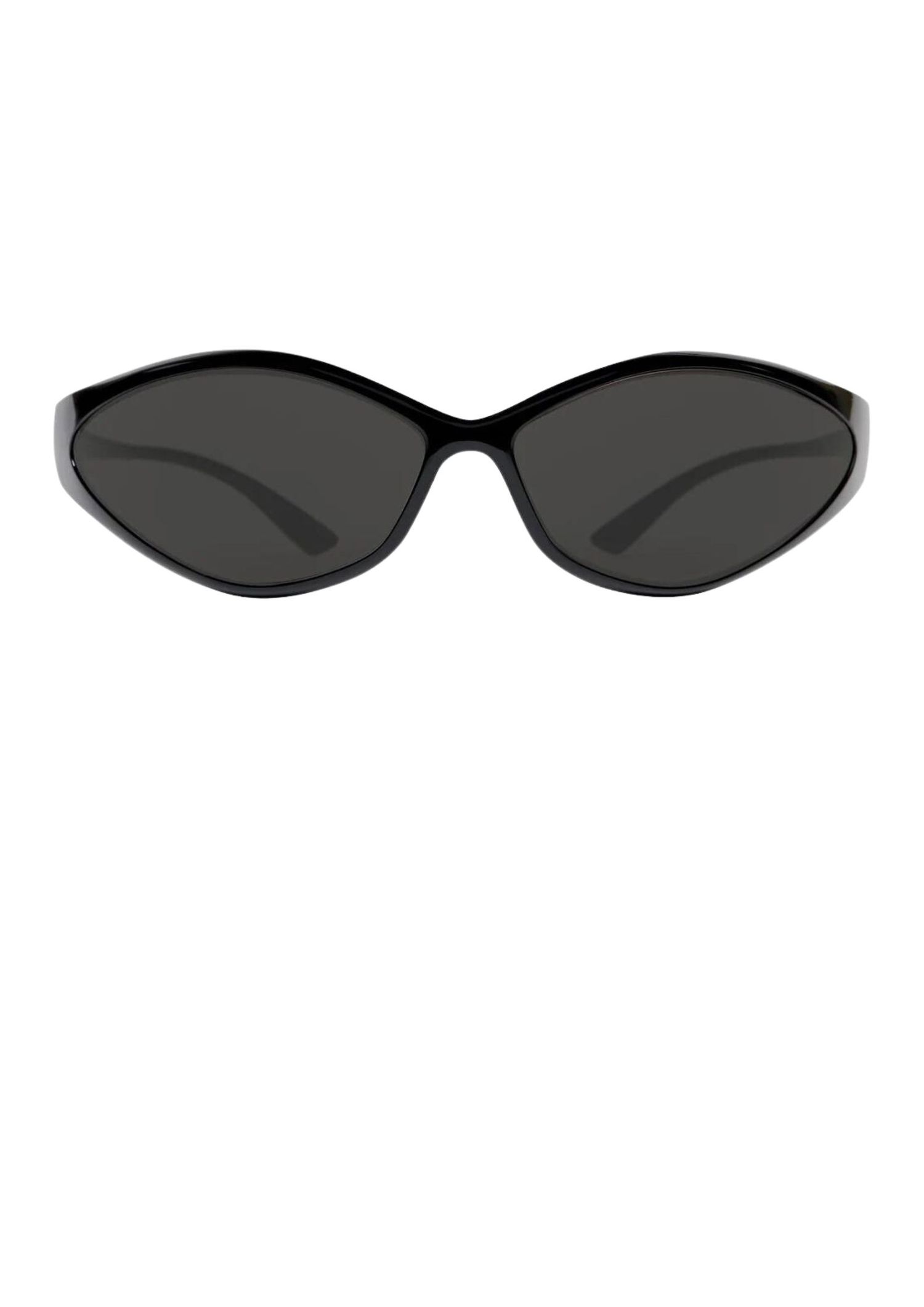 Tilda Swinton in Only Lovers Left Alive (2014)
Vampires and sunglasses are a match made in heaven and nobody illustrates that better than Tilda Swinton' character in Only Lovers Left Alive. Eve, a centuries-old vampire, dons a pair of tortoiseshell D-frames that are as timeless as she is, shielding her from harsh light and the decaying world of the 21st century.
Givenchy
GV day square sunglasses