"It feels so 'wow' and I'm very thankful," designer Henrik Vibskov said to Vogue Scandinavia shortly after the prestigious award was bestowed by the Danish royal couple
It was exactly that which was spotlighted and celebrated on the weekend at The Crown Prince Couple's Cultural Award 2023 – a national TV show presented live by His Royal Highness Crown Prince Frederik and Crown Princess Mary, with Vibskov awarded the award comprising DKK 500,000 and a kaleidoscopic sculpture created by Icelandic-Danish artist Olafur Eliasson.
"Henrik Vibskov is a unique figure in the Danish fashion scene," read the motivation that accompanied the award win. "With his visionary approach to design, he has put Denmark on the map. He has managed to establish a distinctive style that can be recognised across all the disciplines he works in - both in Denmark and internationally."
"It is always a delight to see him stage his work in an artistic universe – often with a reflection on modern society," it went on. "His role as a designer and other endeavours such as his music and performance, enables the arts to enrich each other. In doing so, he embodies a designer of the future whose art is not limited by conventional categories but uses several sources of inspiration, redefining what fashion is to us."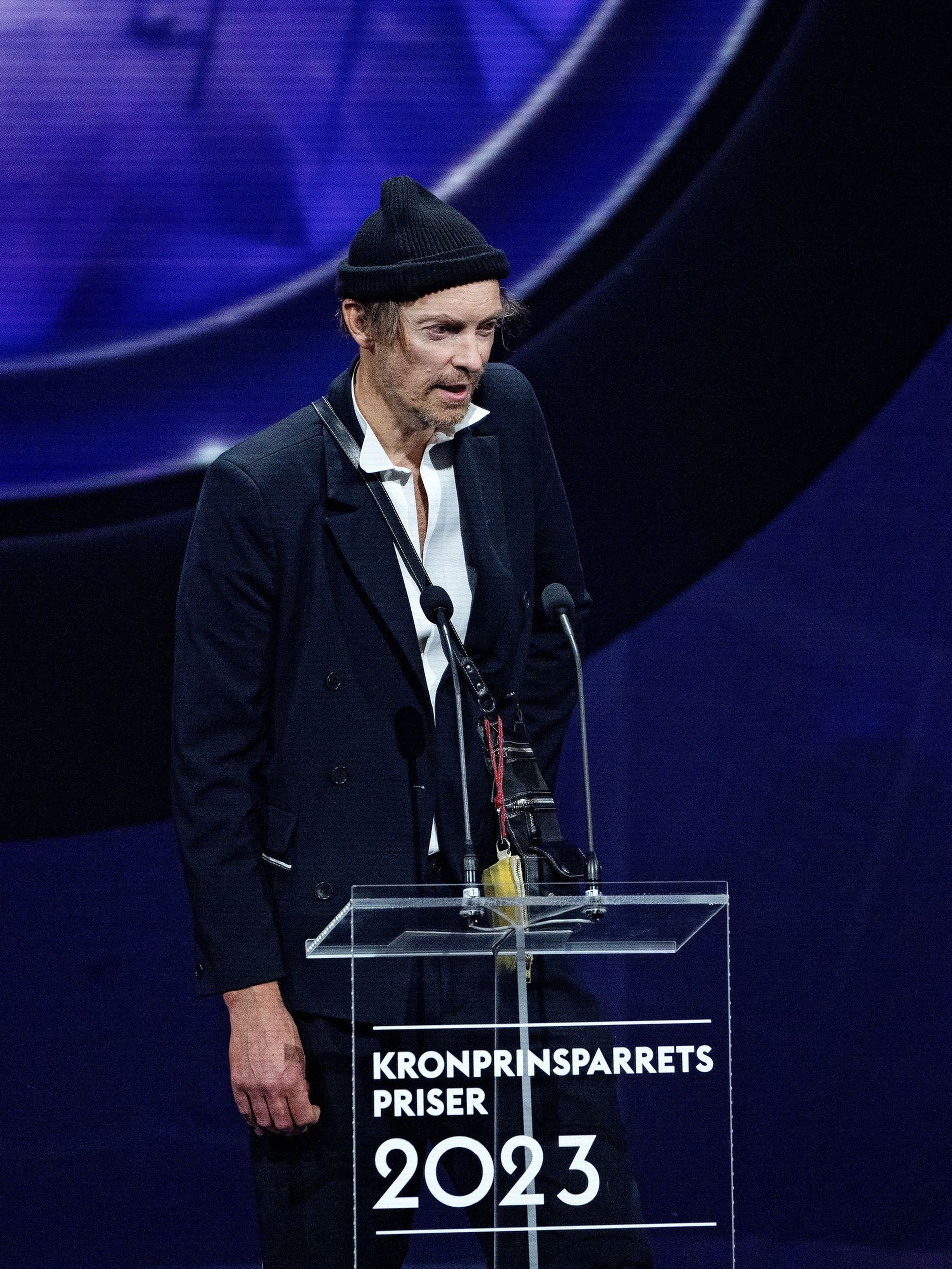 Photo: Agnete Schlichtkrull
Speaking to Vogue Scandinavia shortly after the announcement – which Vibskov had known of and kept under wraps for about five months – the designer described his reaction as "honoured and happy," "I don't have any words other than being very honoured. I'm very pleased, it feels so 'wow' and I'm very thankful." He also addressed his contributions to fields beyond fashion that were factored into his win. "I've just been involved in many different things since the age of 10," Vikskov says, "from theatre to set design to fashion to music, I've been all over – nationally and internationally," he acknowledges.
Speaking of how The Crown Prince Couple's Cultural Award 2023 may impact or propel his work, Vibskov says "only the future will tell." But in the more immediate sense, he confirms that celebrations are in order. "I think I should do a big party or something," he says," to thank my family, friends and everyone at the studio for all their help," he says. Cheers to that.