According to Danish designer Henrik Vibskov, the activation aimed to inspire "not just luxury fashion manufacturers, industry stakeholders and policymakers, but also the general public"
When you think of guerrilla-style stunts during fashion month, you usually think of sign-wielding activists storming the runway. But at the recent New York circuit, key industry players took the streets – amid a whirlwind of dashing editors, buyers and street style photographers – to convey their message.
Outside Vibskov's Soho store on a Wednesday afternoon like any other in the Big Apple, passersby witnessed a model dressed in a haute-couture creation by Danish designer Henrik Vibskov, which was crafted entirely from the grass juice fabrics of bioscience company Pond, accessorised with recycled silver pieces by Pandora.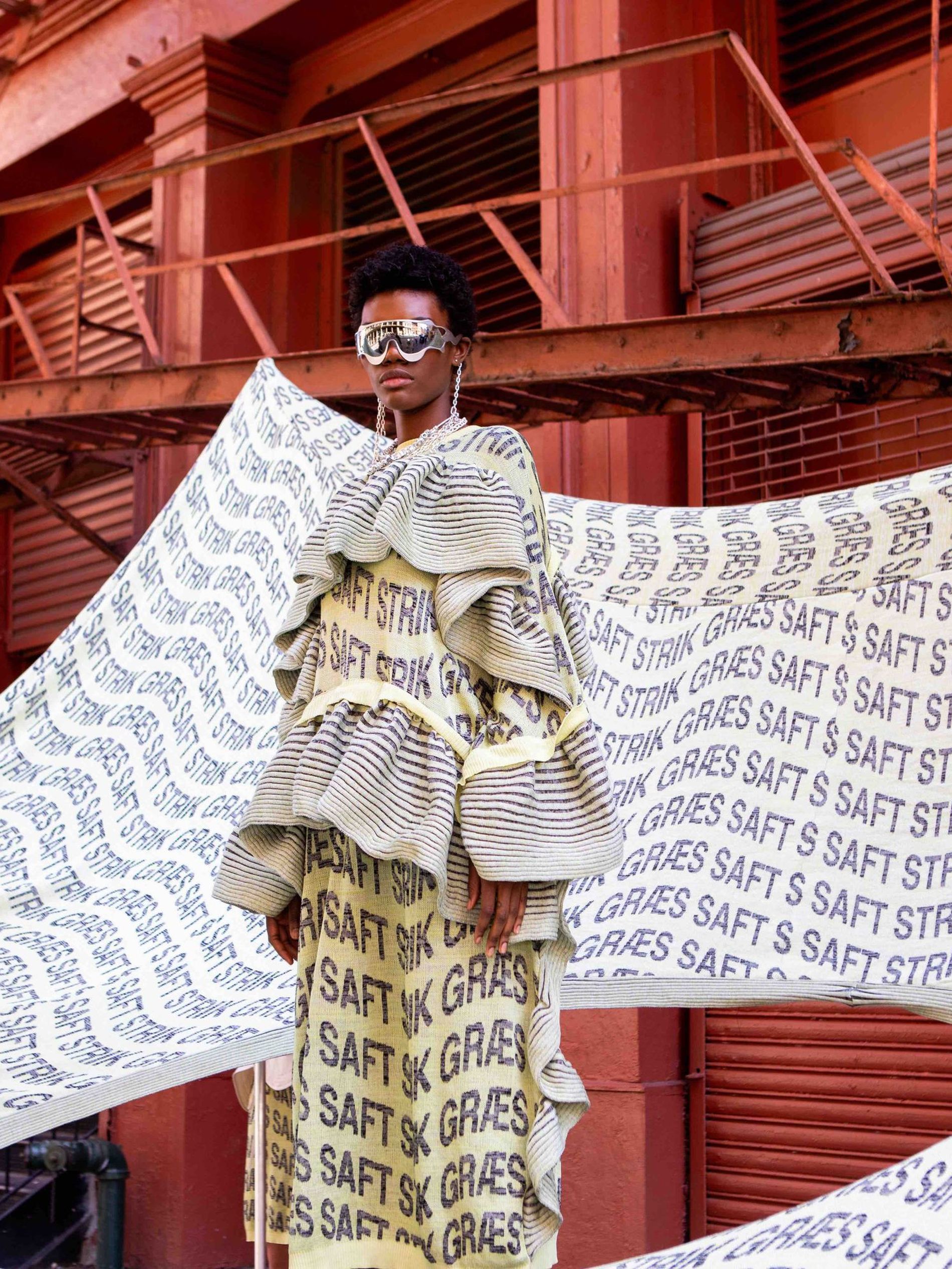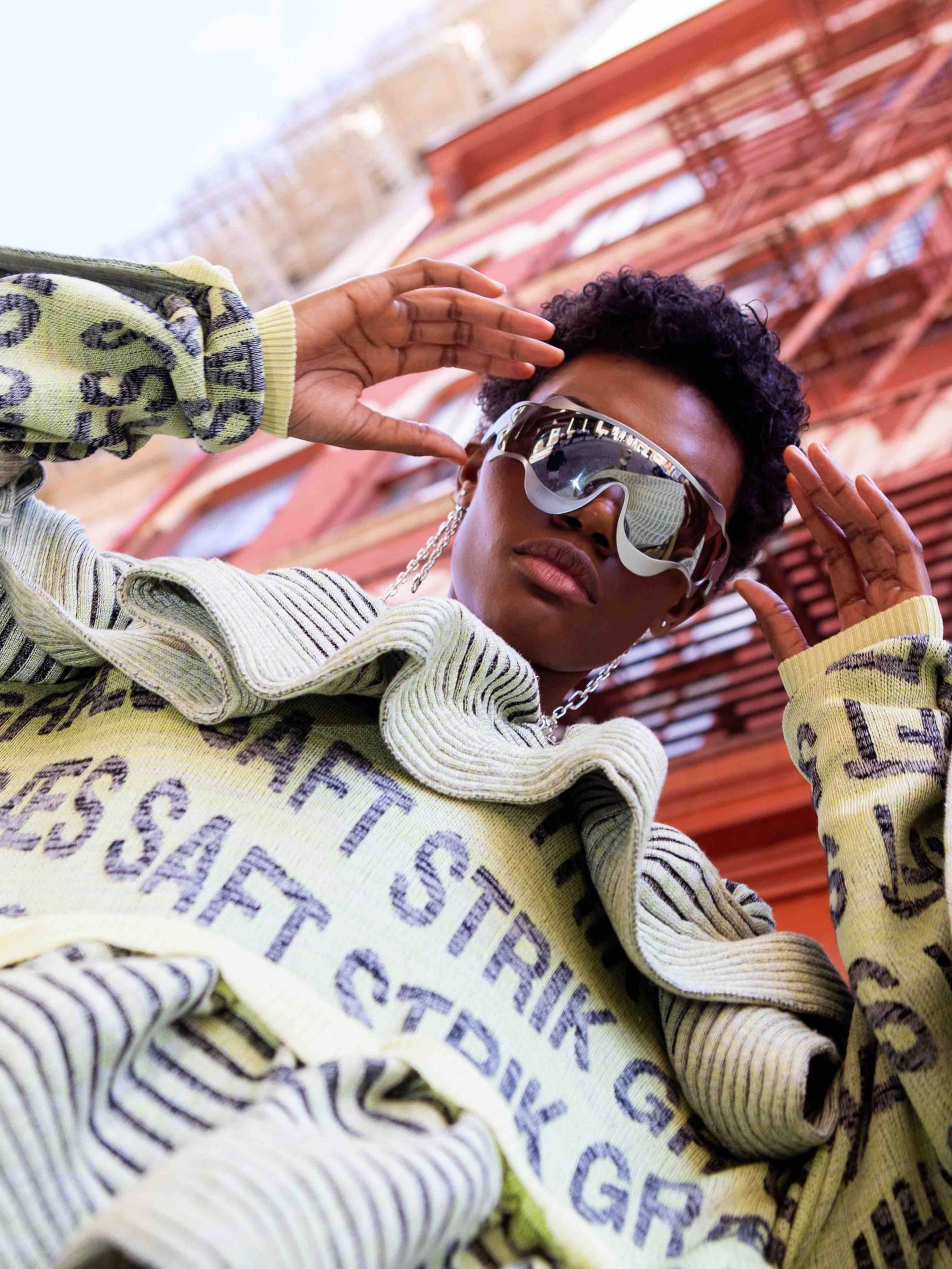 Vibskov, Pond and Pandora had been in attendance at the United Nations General Assembly Week, participating in a thought-provoking panel discussion about how plant-based fabrics and lab-grown diamonds could reduce the fashion industry's footprint. Following the panel, the trio took to the streets.
Describing the process behind the creation, with its rippling ribbed ruffles and intarsia lettering (reading: 'grass juice knit' in Danish), Vibskov says it was "purely driven by the desire to use sustainable materials – in this case, recycled silver and grass juice knit fabric – and transport them from an academic panel debate to the street."
"The goal is to demonstrate that sustainable materials are critical in decreasing the ecological footprint of the fashion industry," Vibkov goes on, "and to inspire not just luxury fashion manufacturers, industry stakeholders and policymakers, but also the general public."