Emerging Danish knitwear brand A. Roege Hove teams up with Georg Jensen to create a modern, linear interpretation of the brand's 'Moonlight Grapes series
A. Roege Hove has so far shied away from the lure of the brand collaboration, but when Georg Jensen calls, you answer. "Georg Jensen is something I've known my entire life," says designer Amalie Roege Hove when I reach her in her brand new Copenhagen studio. "It's something we decorate our Christmas tree with, something we decorate the table with. It's really a traditional Danish craft that sneaks its way into everyone's houses."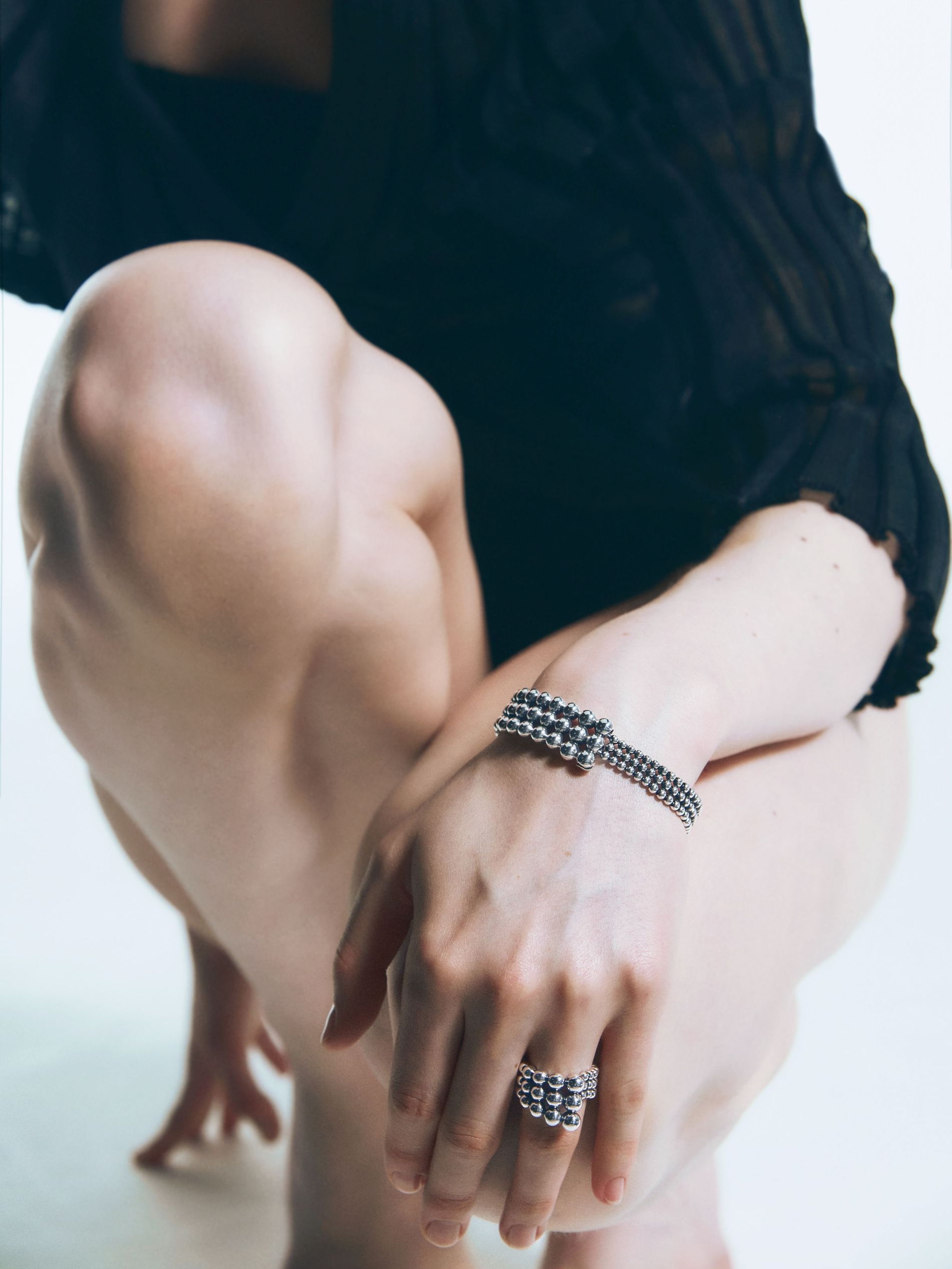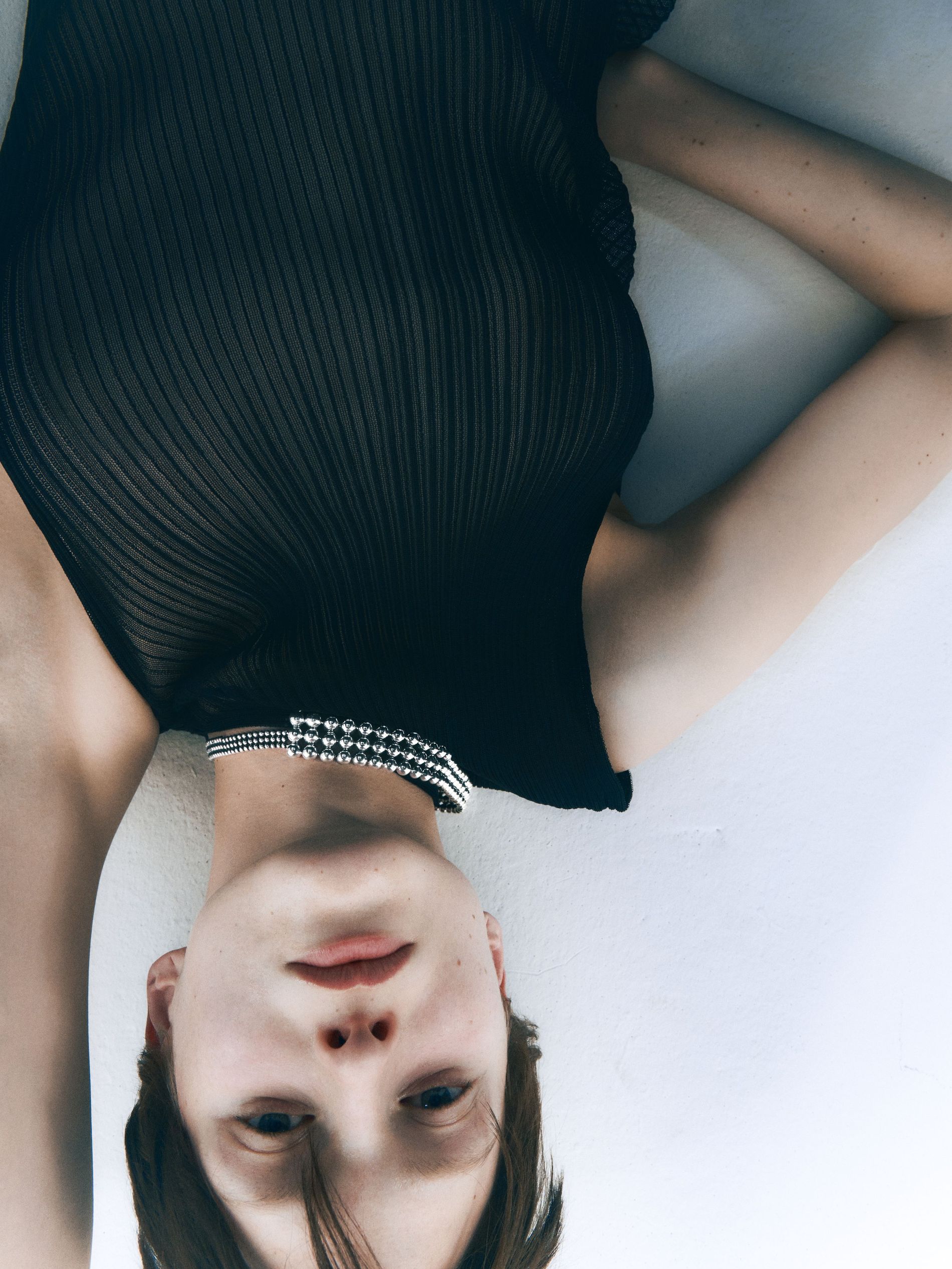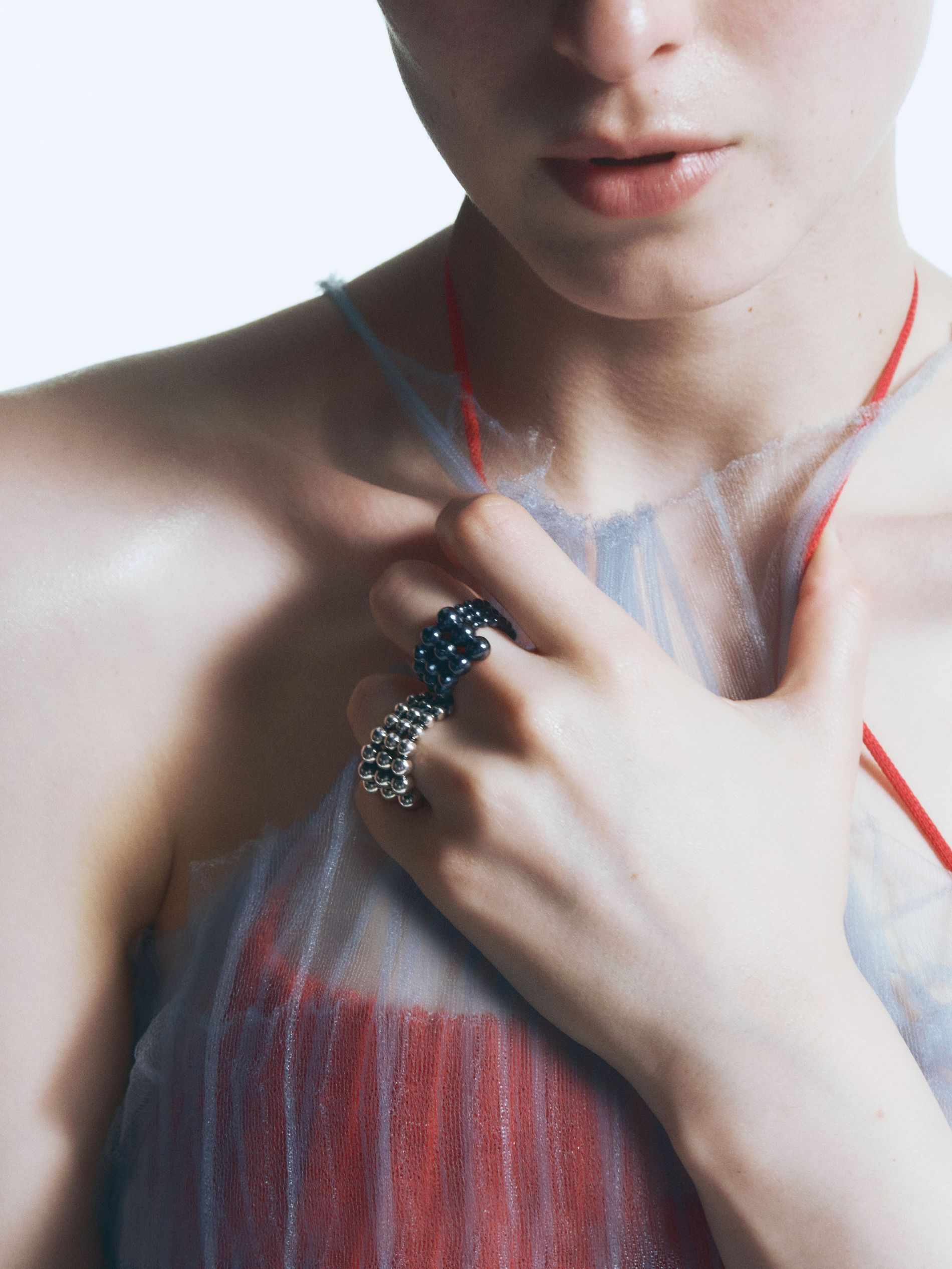 While the two brands may seem like an odd match – Roege Hove, best known for her slinky knitwear, has never previously dabbled in jewellery – that's precisely what made for such an unexpectedly alluring collection. "We wanted to revisit and reinterpret one of our most historic collections through a new lens and Amalie's way of challenging the norms in her inspiring design approach made her the perfect match," says Hjartarson. Still, it took Roege Hove a moment to find her footing in this foreign design space, specifically given the status of the pieces she was tapped to interpret. "I really struggled," she admits. "The problem with doing something that's based on something that's already quite iconic is you don't want it to look the same. I want people to see that I've been part of it."
Characterised by clusters and strings of spherical beads of various sizes, the 'Moonlight Grapes' series, which launched in 2010, has become one of the brand's most recognisable and covetable icons. Based on a 1920s design by Georg Jensen himself, which drew inspiration from a bowl of grapes, the collection perfectly encapsulates Jensen's organic interpretation of Art Nouveau sensibilities.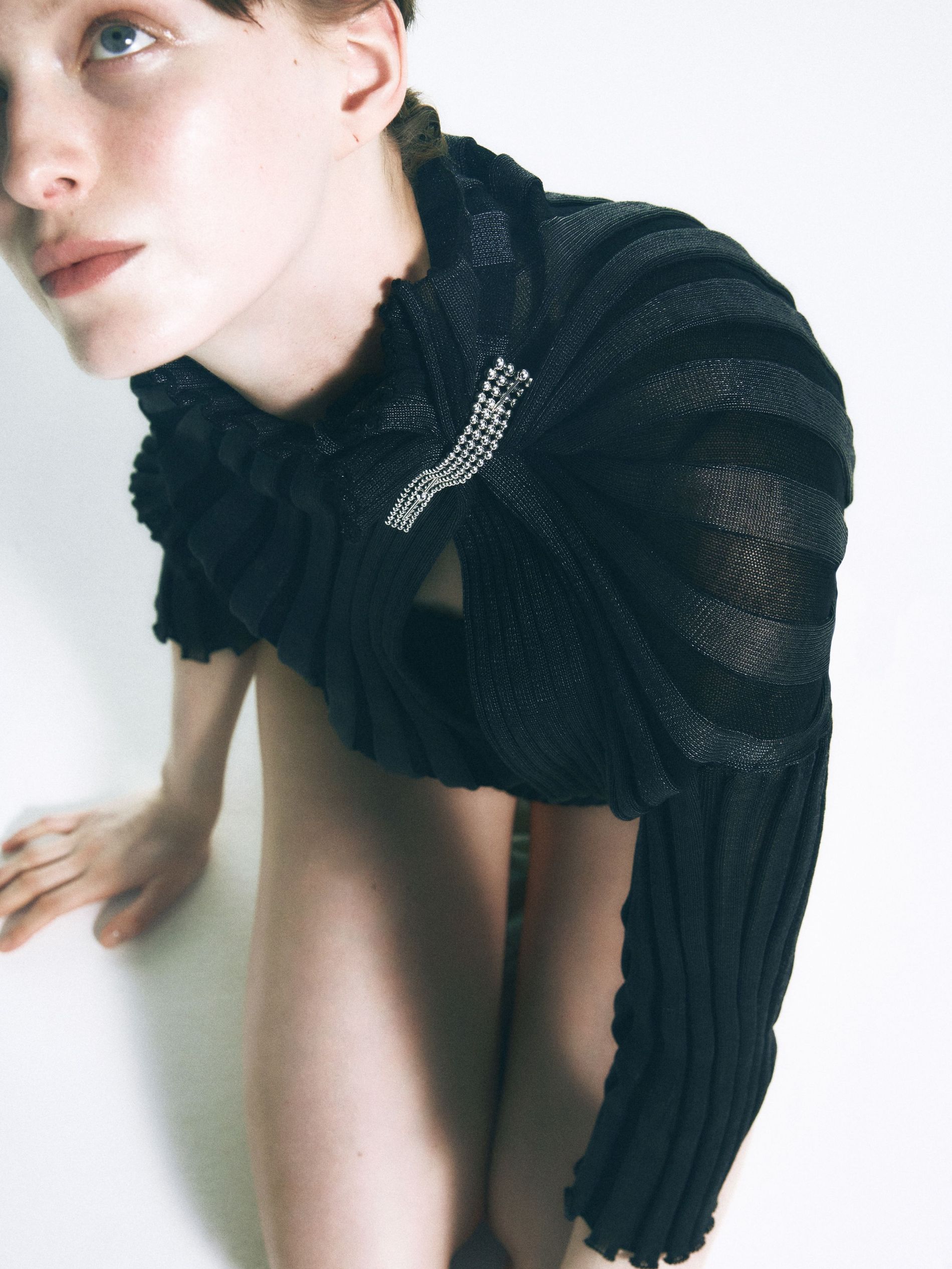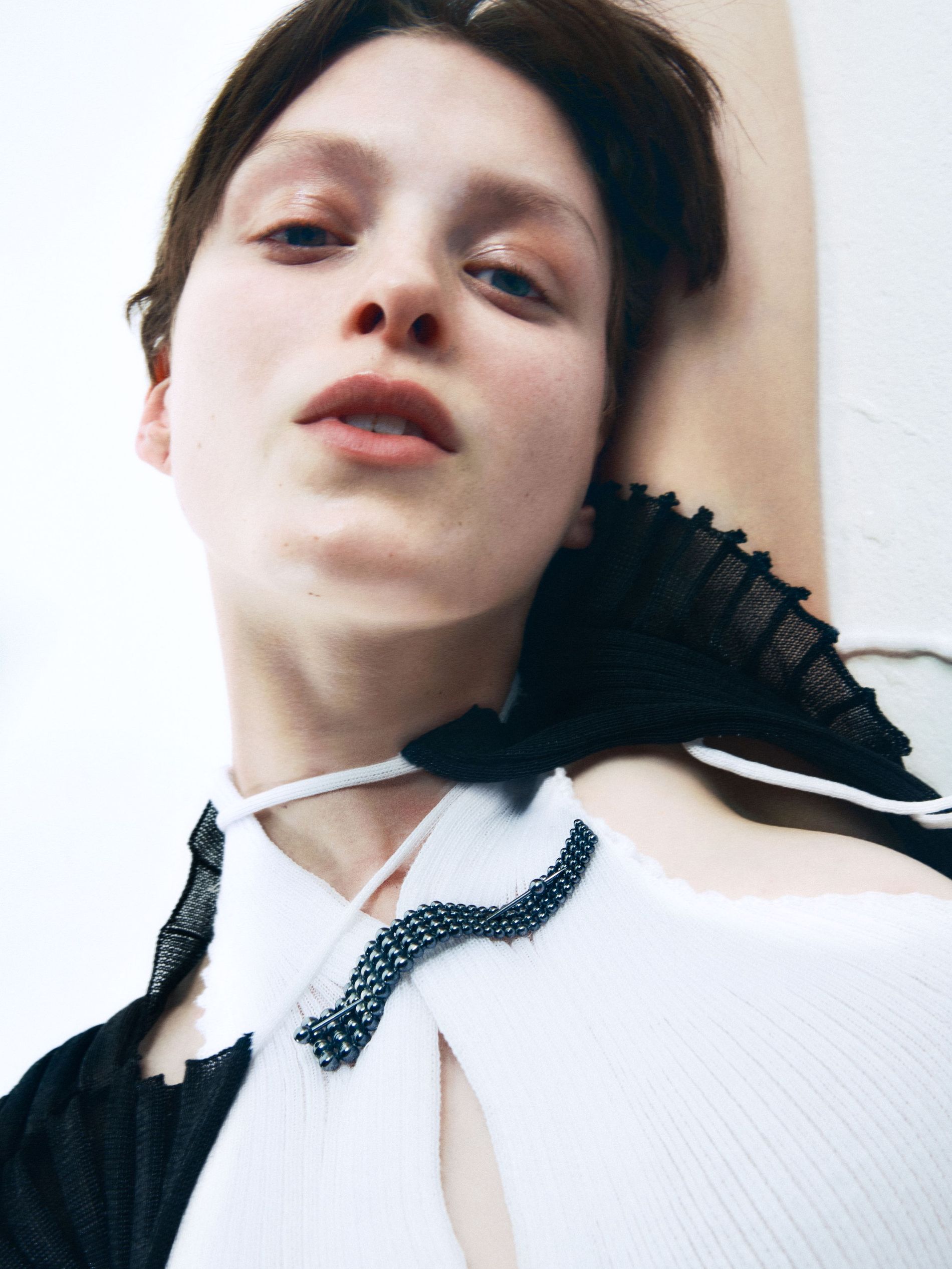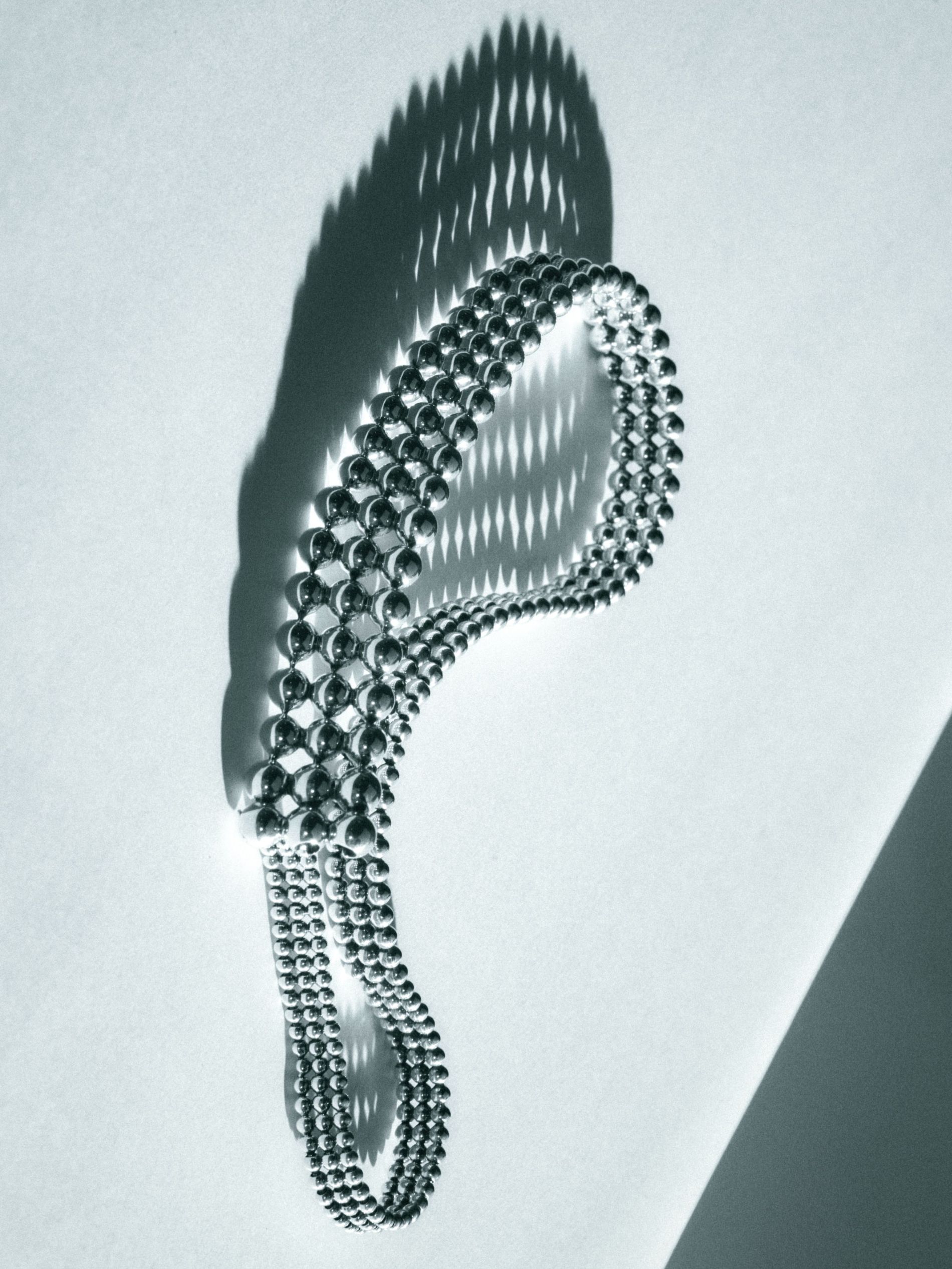 Once Roege Hove pivoted to approach this new challenge in the same way she approaches her own designs, everything fell into place. "I was thinking, 'Maybe if I design this jewellery as I design knit – it's just a different material but the approach is the same'," she says. "That's where I found the language within their language where I could see myself." She applied her "strict and organised" knitwear mentality, using her own knit as a guideline for how she laid the beads. "I could see that I could use this grid, or this strict way of thinking, where I have that same feeling of something evolving in a much more organised way," she says.
Hjartarson characterises the resulting pieces – a necklace, a bracelet, a ring, two pairs of earrings and a brooch all realised in 100% recycled sterling silver – as a "unique collection that seamlessly combines two design languages: Georg Jensen's bold and organic silver beads with A. Roege Hove's strict and linear knitwear". As an added modern touch, a selection of pieces are available in oxidised black. Just as Roege Hove's knitwear acts in dialogue with the body, the jewellery acts in dialogue with the finger, wrist, ear and neck.