Fluffy, furry, and all-around a fashion statement. These are the winter boots we will be wearing in 2022
It all started with Miu Miu's autumn/winter 2021 collection. Models traversed snow covered slopes like modern mountaineers wearing unconventional combinations of quilted skirts, crocheted balaclavas, and head-to-toe puffy padding.
Lavishly layered looks left us aghast, but the single accessory leaving us gasping for more were the furry knee-high boots. The shaggy shoes set us on a sartorial journey towards a new take on winter wear, culminating in the latest assortment of autumn/winter seasons presented during the Nordic fashion weeks.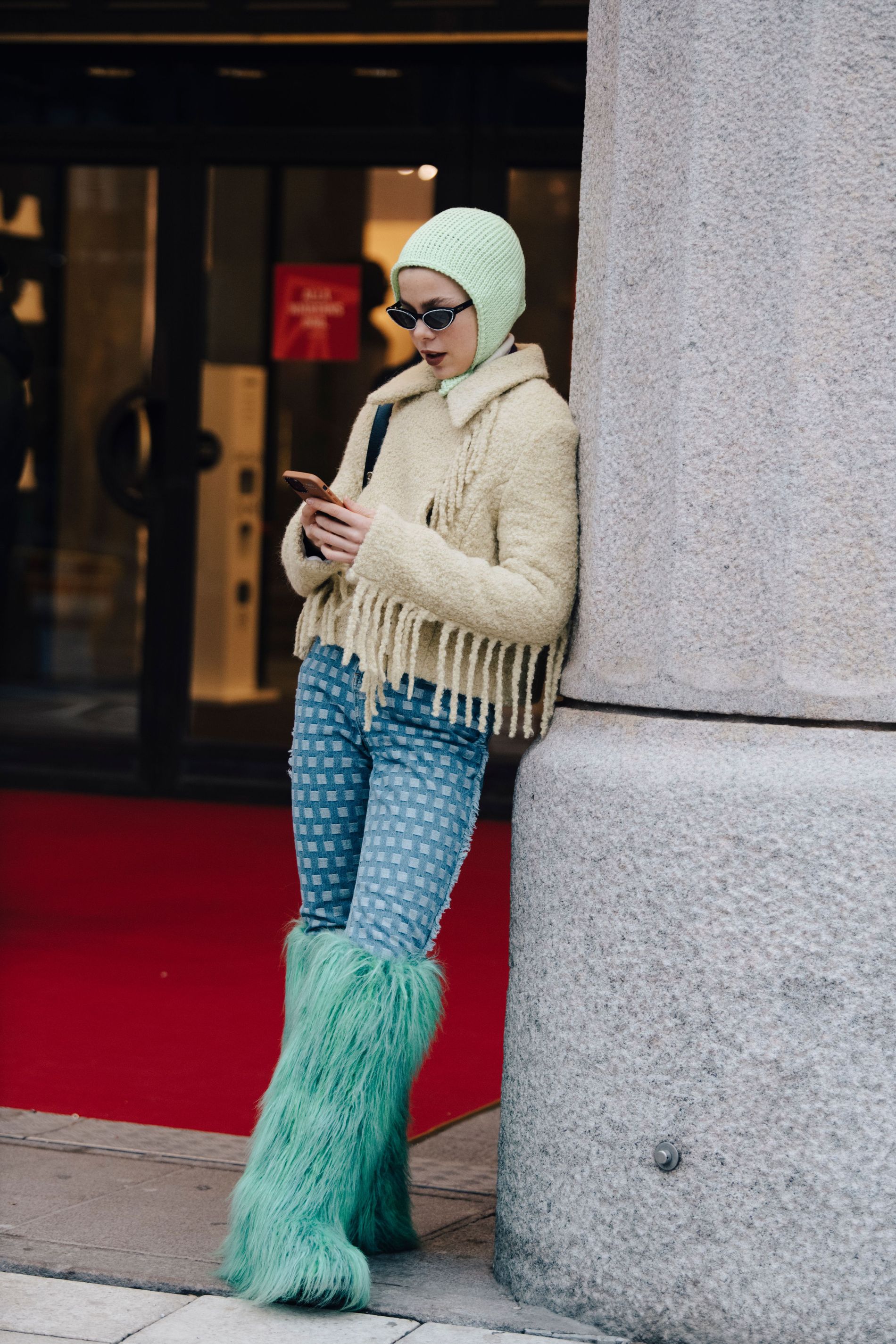 Emma Fridsell wearing the AW22 Stand Studio boots during Stockholm Fashion Week. Photo: Sören Jepsen
While most of the local fashion savants were slow to the trend, content creator Emma Fridsell took to the streets in Stand Studio's pea green muppet boots during Stockholm Fashion Week. "I got a lot of glances on the subway at eight in the morning as I was heading to work in rush hour traffic," Fridsell recalls. "It's safe to say I laughed to myself."
Wearing the furry footwear with a fringed butter yellow jacket, tone-in-tone checkerboard jeans, and a knit mint green balaclava –presumably an homage to the Miu Miu show – Fridsell presented a put-together, if adventurous, look. "It's all about dimensions," Fridsell says. "I think the best way to style them is to balance them out with something a little bit tighter or maybe a mini skirt."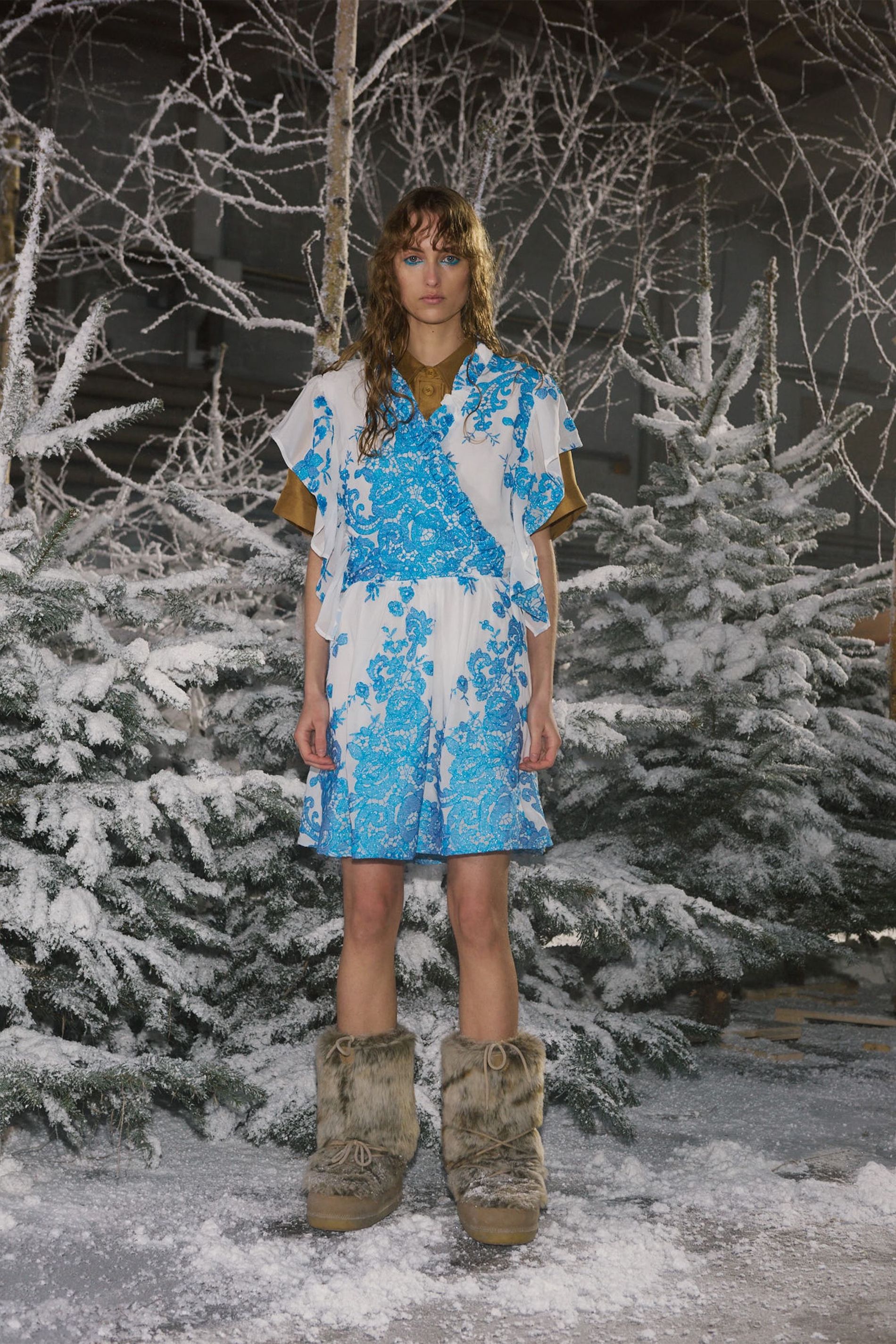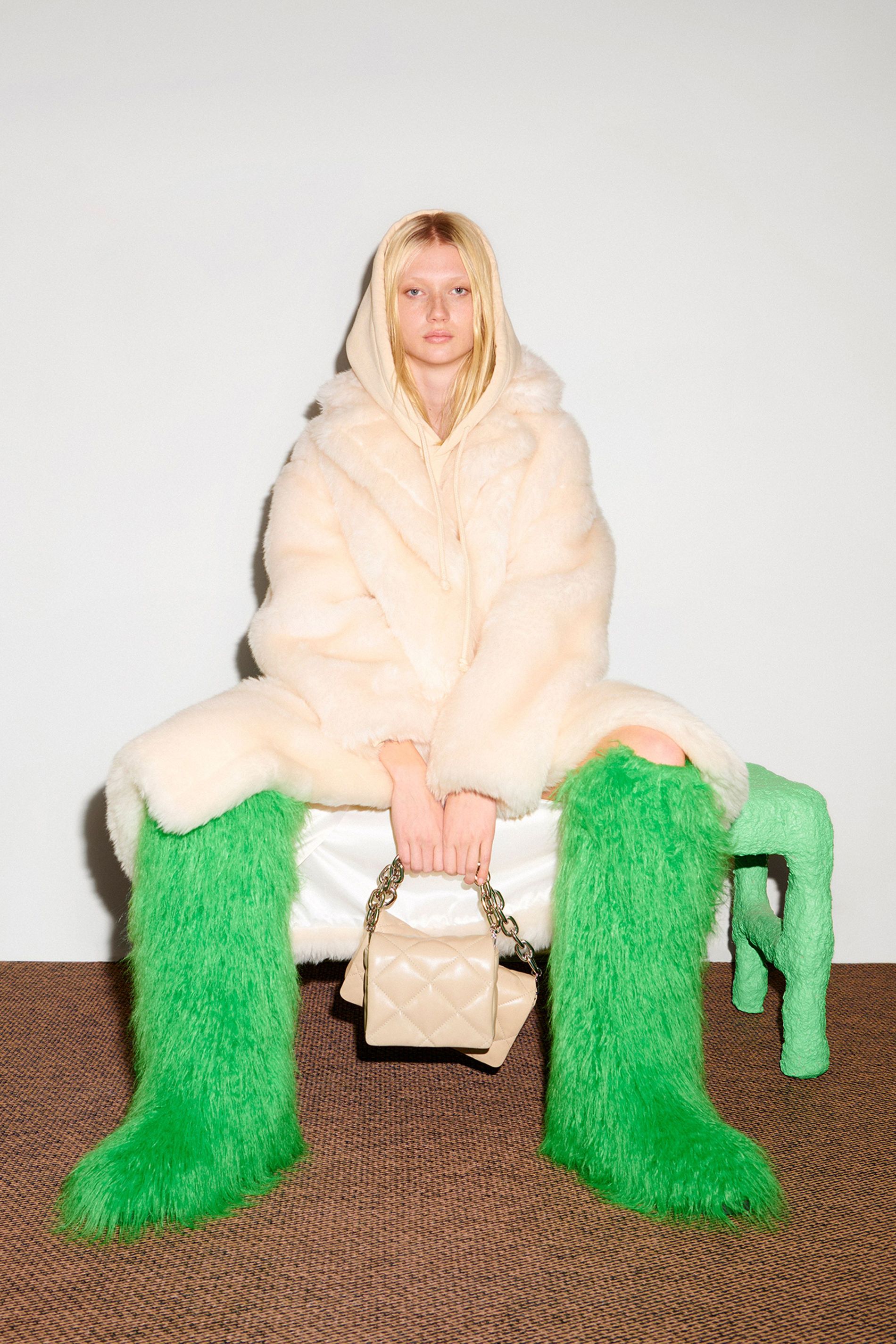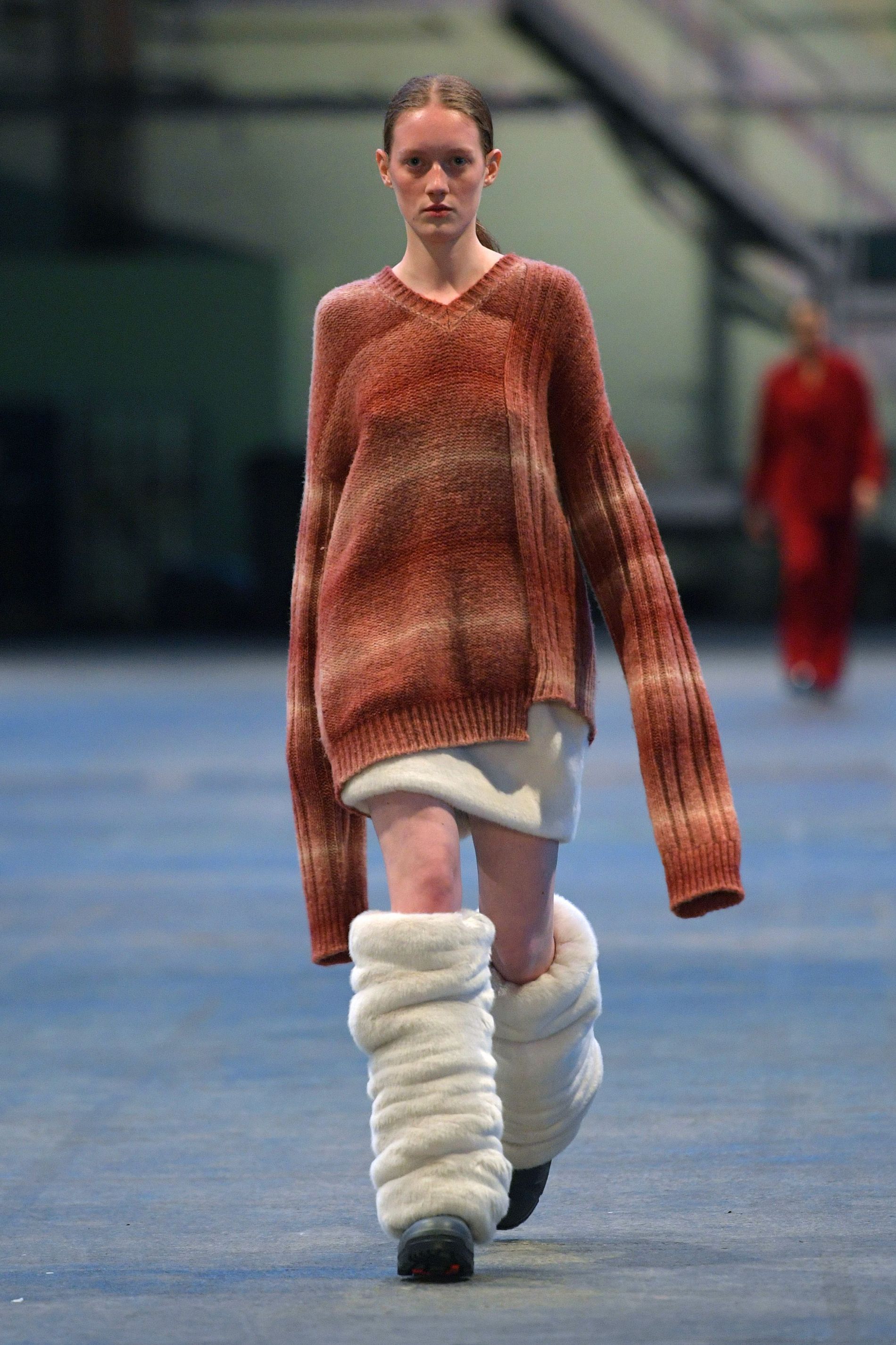 And Fridsell seemed to share her styling sentiment with the brand's showing their autumn/winter collections. Soulland opted to pair their puffy polar bear boots with the season's most sought-after hemline, the mini skirt. At Stand Studio, furry boots came in multiple finishes – from shaggy to fleecy – and a kaleidoscopic array of colours, while Munthe was more sensible and traditional with the style of its snow boot.
The one down-fall of these maximalist winter boots? The weather. Slush and sleet does not a fresh pair of fuzzy boots make. Two simple directives are best to follow when avoiding matted fur when wearing these statement shoes: wash up and watch out for bad weather. And if the snow – or icy rain – keeps falling, a shorter trim version with a solid rubber sole makes for the better option.