Adding to the far-from-conventional array of dining experiences throughout the Nordics, the Norwegian restaurant Under plunges its patrons five metres underwater. We speak to head chef Nicolai Ellitsgaard about taking diners to new depths
Five metres below the surface of the ocean at Norway's southernmost tip, submerged guests dine surrounded by wonders of the aquatic world. Best described as a multi-disciplinary project merging Michelin star cuisine, innovative architectural design and extensive marine research, Norwegian restaurant Under is Europe's first and the world's largest underwater restaurant.
Devised from a tight-knit partnership with architectural firm Snøhetta, Under launched three years ago as the latest addition to the Nordics' once-in-a-lifetime dining experiences. With its integrated design, the restaurant mindfully considers its geographical context and oceanic cohabitants, with the venue's outer shell functioning as an artificial reef. Alongside its design considerations, its 18-course set menu, fittingly named 'Immersion' also focuses on exploring the land and sea connection.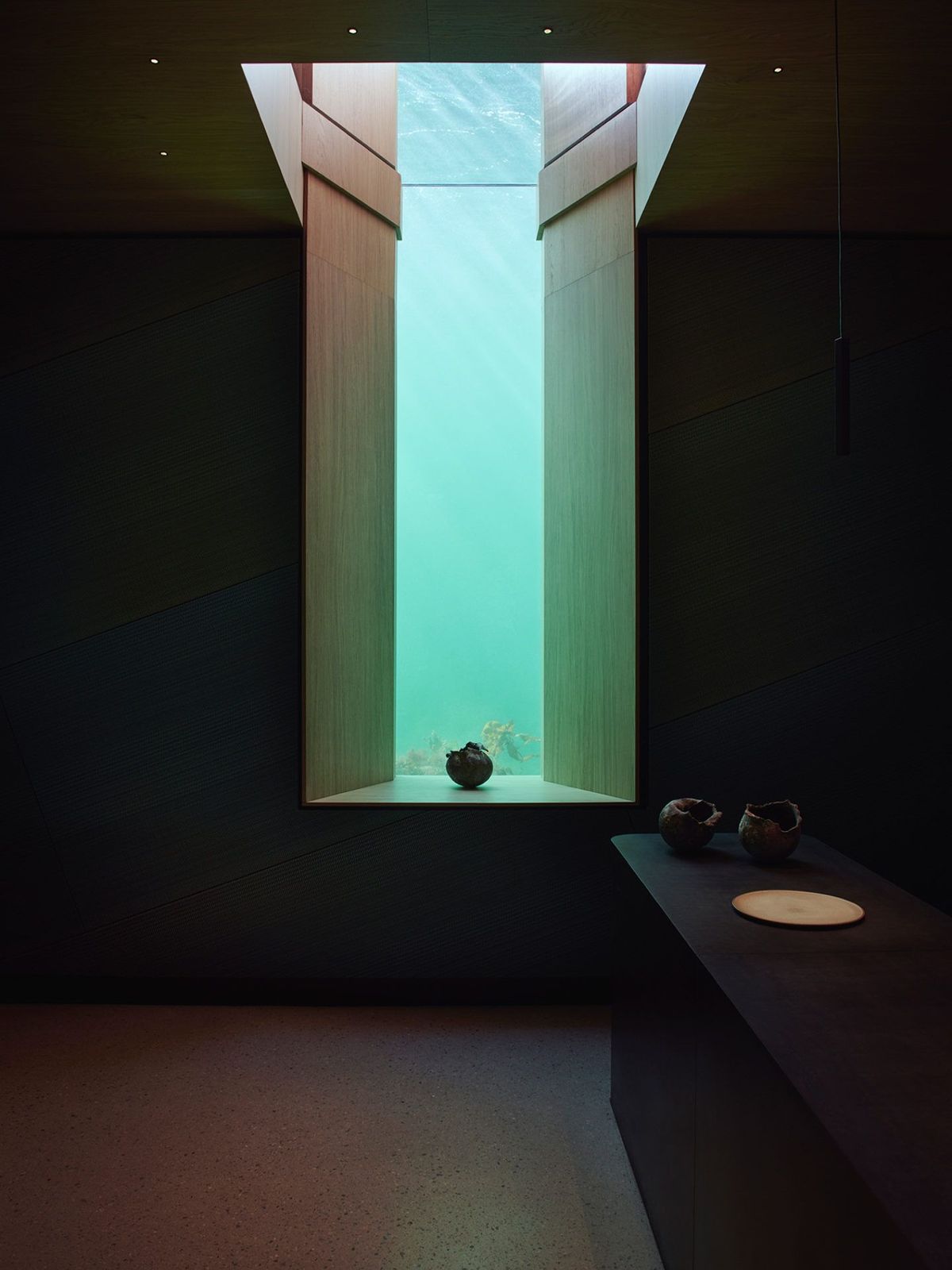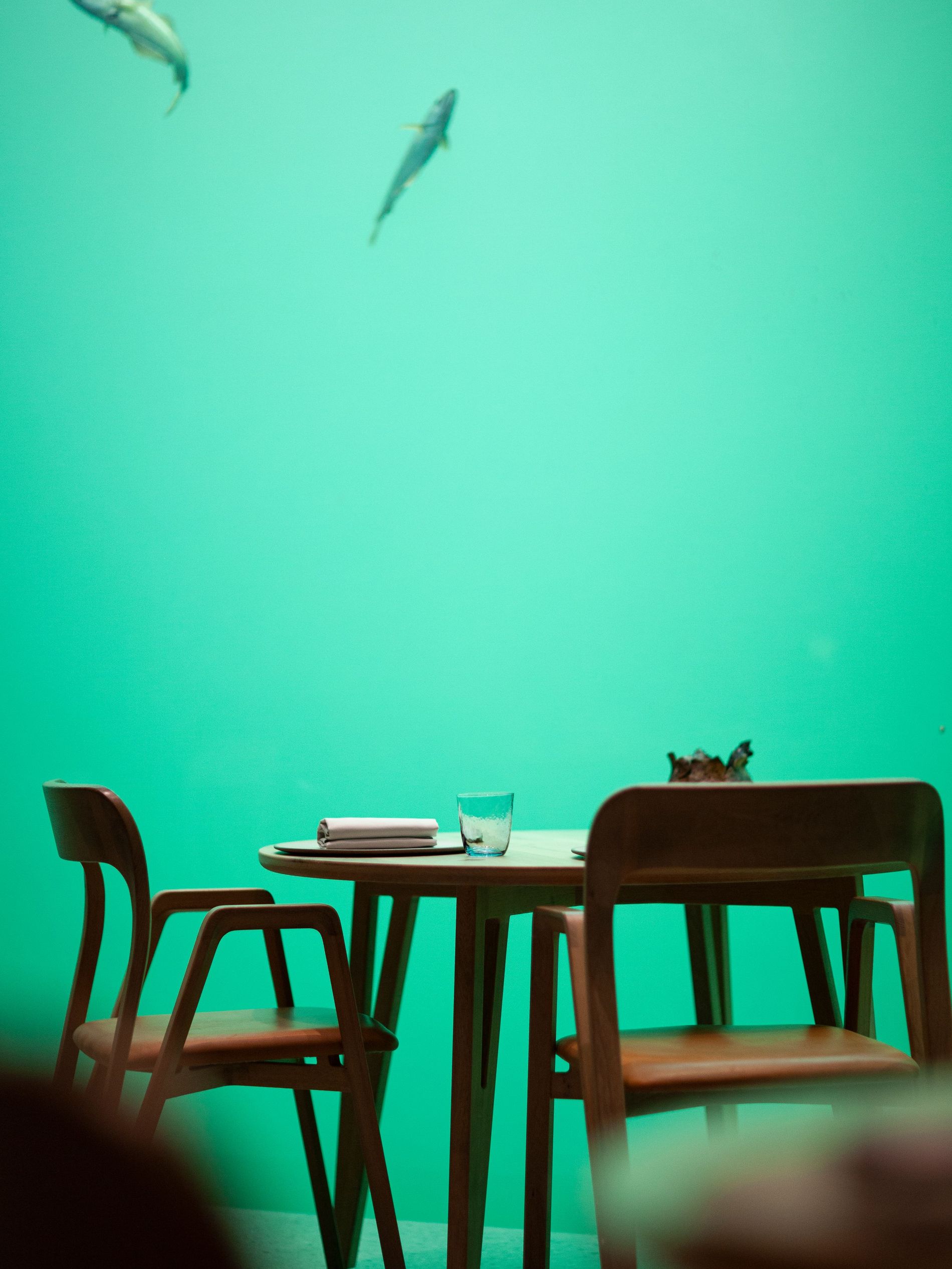 Spearheaded by Danish Chef Nicolai Ellitsgaard, 'Immersion' takes diners on a journey of aquatic discovery. Serving up fresh local produce, pure flavours and lesser-known, oceanic varieties, the restaurant's ability to serve unique dishes of exceptional taste has resulted in it being the first restaurant in Norway to obtain a Michelin star.
From growing up in the small fishing village of Frederikshavn, to pioneering a mind-altering menu at Under, Ellitsgaard reveals his tumultuous journey began with a phone call. "I received an unexpected voicemail from the restaurant's investors asking me to coffee," Ellitsgaard reflects. Once overcoming the initial surprise, Ellitsgaard says he quickly accepted the offer, especially after learning the offer was the result of careful deliberation. "A lot of research went into finding the best person for the role, including speaking to countless journalists and chefs - who I was pleased to learn all advocated for my suitability," he recounts humbly.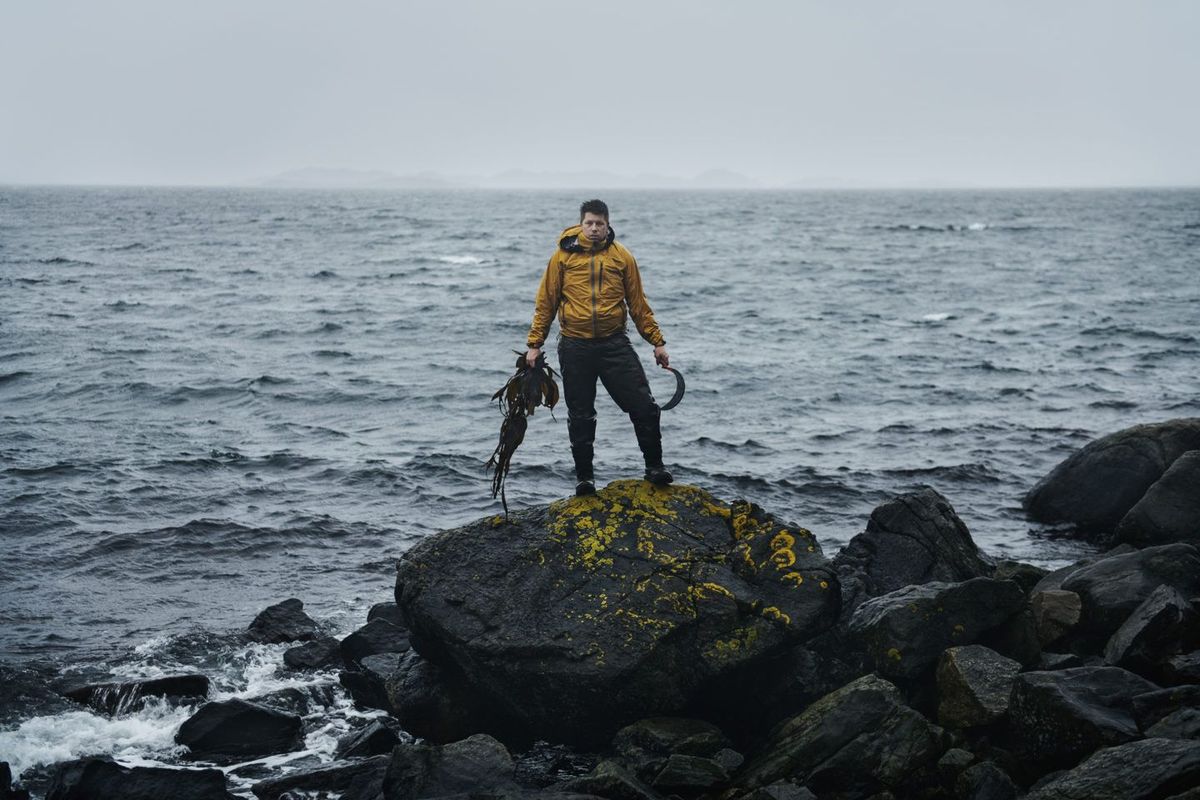 Ahead of commencing the role, Ellitsgaard admits his "expectations were sky high", including dreams of a Michelin star - which was awarded just 10 months after he took the helm. And while Under has evolved since its opening in 2019, he affirms his focus today remains unchanged: "I want to educate guests on the wonders of the ocean."
Unsurprisingly, obtaining culinary's most elite Michelin honour comes with, in Ellitsgaard's words, "quite a lot of challenges." "The surrounding area's non-existent social scene, coupled with the fact it's very remote and difficult to get to, made sourcing a trusted team a struggle," he says. "Despite discovering exciting under-appreciated oceanic varieties such as Ascidiacea, better known as Sea Squirts, years ago, incorporating this variety onto the menu has only recently been a possibility due to location challenges with reliable weekly deliveries," he goes on.
Caveating the constraints, Ellitsgaard highlights that scarce resources can also prompt great innovation. Undeterred by geographical limitations, Ellitsgaard says that "instead of discarding this promising ingredient altogether, I innovated by creating fermented sauces from the smaller amounts." Championing the sustainability credentials, he informatively states the species "is one of the most eco-friendly things you can eat – the carbon footprint is very small. They are found and reproduced in algae within the ocean, like blue mussels – which is another highly sustainable, favourite of mine – along with seaweeds."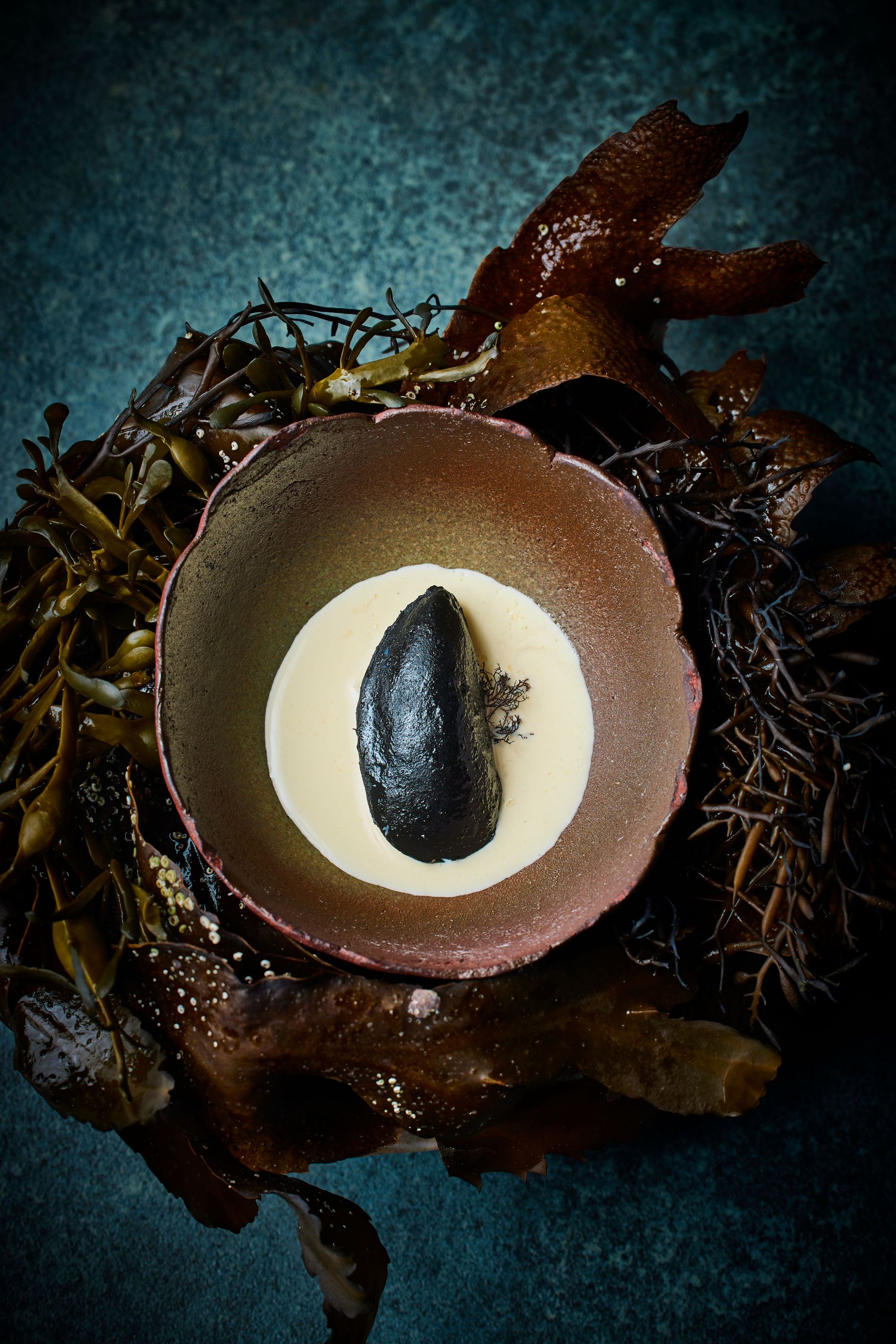 The fiskepudding dish at Under. Photo: Under Restaurant
Speaking of innovation, Ellitsgaard excitedly divulges that he has recently had a breakthrough with another rare species. "It's a special type of sea-variety named Tmetonyx cicada, which has historically been used exclusively as fishing bait to lure in langoustines." he discloses. Having found a new way to elevate the "creamy, hard-cheese" flavour following innumerable attempts, he proudly reveals the species "will be on the menu soon."
Further elaborating on the menu's evolution, Ellitsgaard flags that "despite the inclusion of year-round signature dishes, the immersion menu will fluctuate seasonally – with switch outs three or so times a year." Speaking to what's currently on offer, he reels off a lengthy list of "langoustine, mahogany clam (the oldest living animal on the planet), carpet clams, squat lobsters, northern stone crab and cuckoo wrasse - which is a delicious fish!"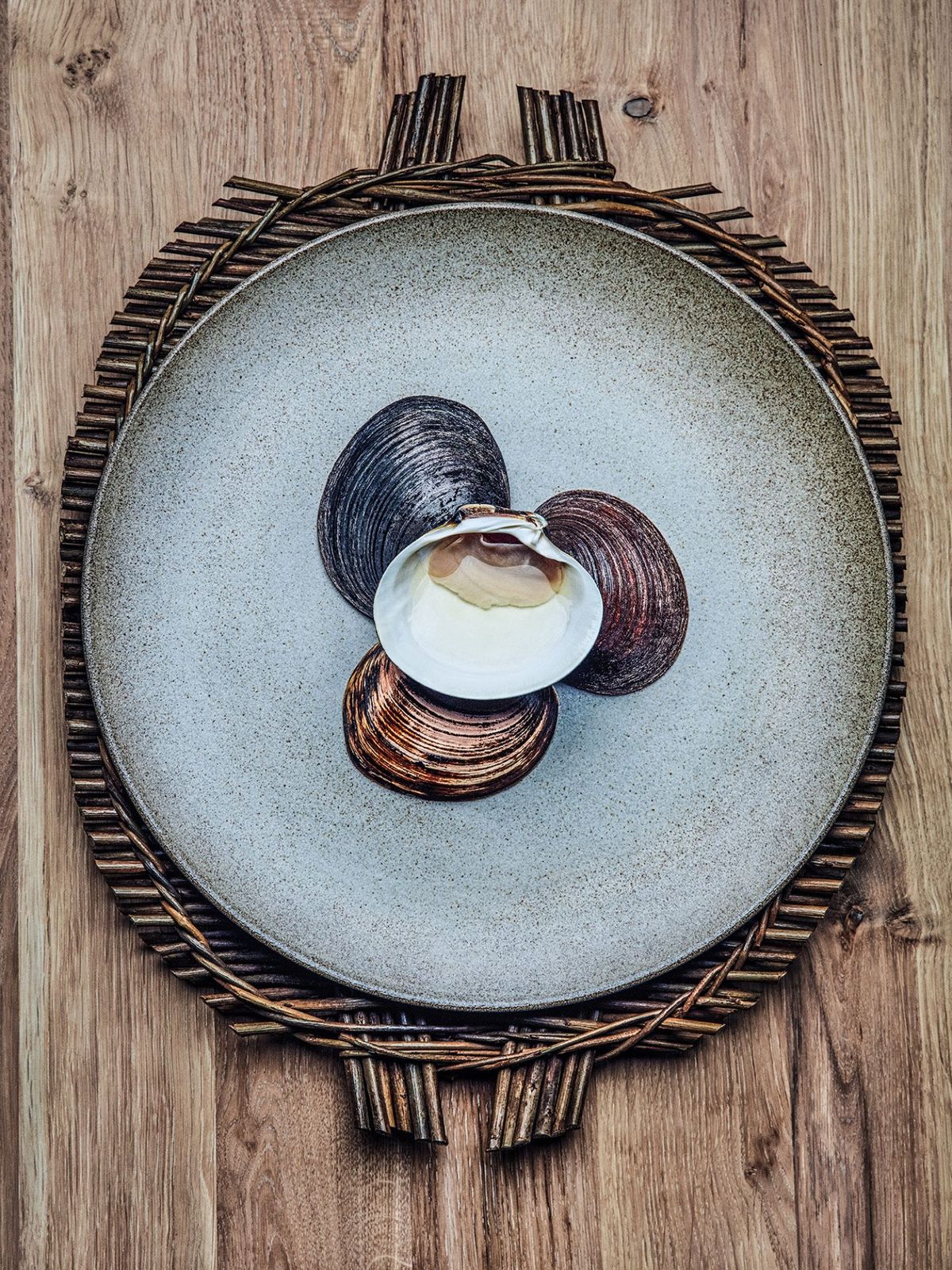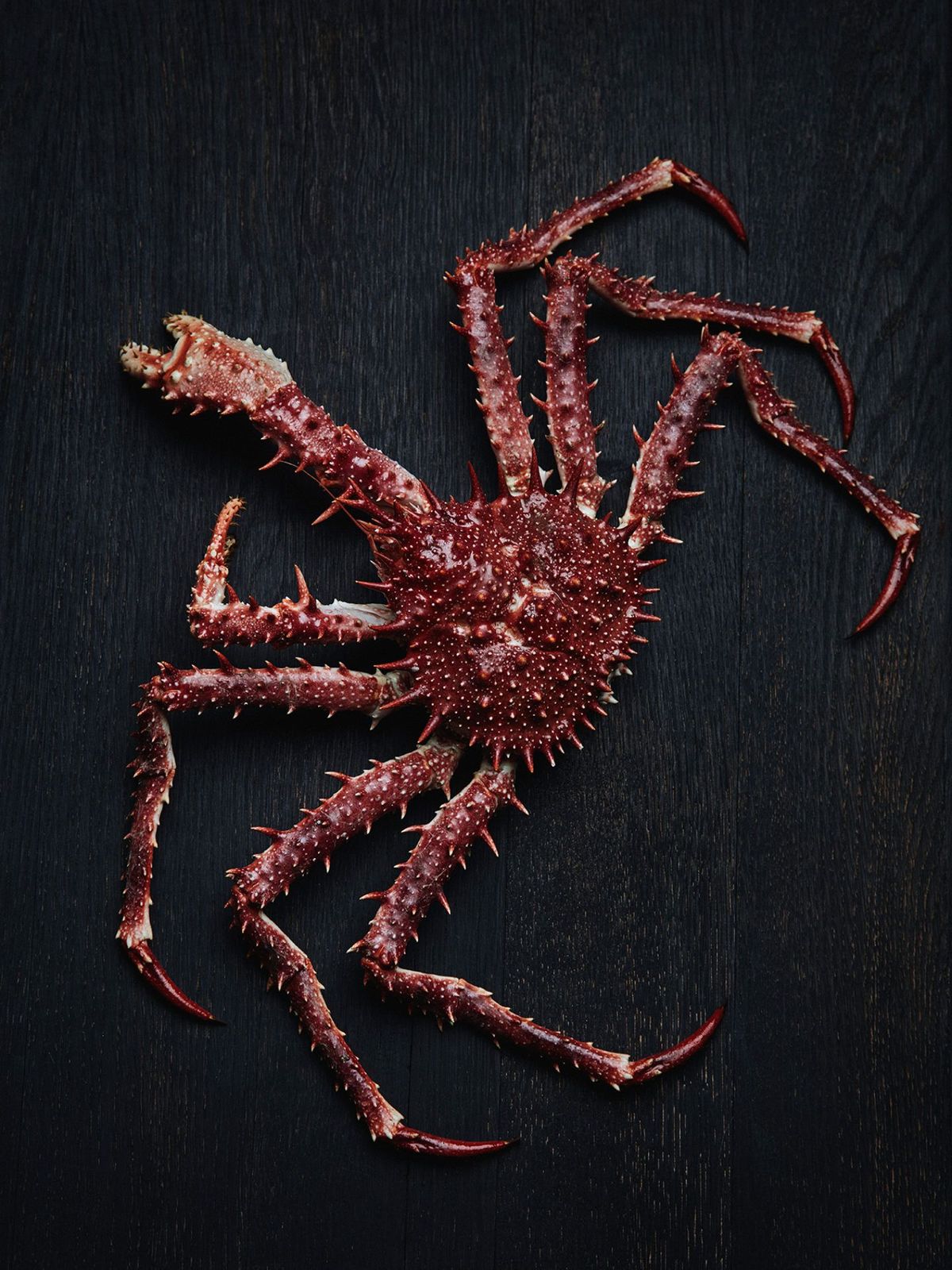 Not short on variety, he highlights that the 'Immersion' menu also has plenty of produce from the land. "I add a lot of preserved fruits, berries, herbs, mushrooms and vegetables into the dishes to marry the two worlds together." Advocating the importance of time off for inspiration, Ellitsgaard says his "off-duty fisherman trips are great for sourcing new variants for the menu." Strengthening this point further, he tells the tale of "a weekend excursion trip," with his partner where they explored forests and seaweeds, "lead to the creation of Under's signature flatbread – which mirrors the aesthetic of birch tree bark."
When questioned about his personal favourite dish, Ellitsgaard hesitates before landing on the restaurant's fiskepudding, "because it has a story behind it". Like the other dishes, it's an example of how the menu at Under injects new life into local delicacies, to "restore the popularity and tarnished reputation of hero Norwegian ingredients."
Ellitsgaard and the team at Under are appreciative of the current climate, and consistently looking to the future. "The future of food is in opening our minds and mouths to new discoveries," Ellitsgaard says. "We need to take better advantage of the planets rich variations. I have some ideas on how to do this. I'm excited to put my ideas into action."