Must-know places to sip, eat and shop locally in Oslo
Even though Oslo is often seen as the little sister of Stockholm and Copenhagen, it's had a recent growth spurt. New and exciting places to sip, eat or shop locally are popping up all over the city like dandelions. One by one, international luxury giants are also seeing its appeal, with Chanel opening its first store here imminently.
Areas such as Grünerløkka, St. Hanshaugen and Tøyen are still as trendy as ever, but the bright and shiny new places being developed right by the sea are particularly cool right now. The city's fashion crowd has quickly become infatuated with Oslobukta in Bjørvika, an area to the right of the world famous Opera House. Like a moth to the flame, restaurateurs and hip entrepreneurs have been flocking to open up places here. You'll find small art galleries such as Kösk showcasing modern art, the towering Munch Museum, Instagram-friendly spots to have a bite, and lots of places to hang out while gazing out at the fjord.
Whether you like the sounds of the sea or prefer walking or cycling to one of the city's other trendy areas, Vogue Scandinavia has your back. Here's a list of the restaurants, bars and cafés in Oslo that Norwegian fashion insiders love.
Eff Eff Oyster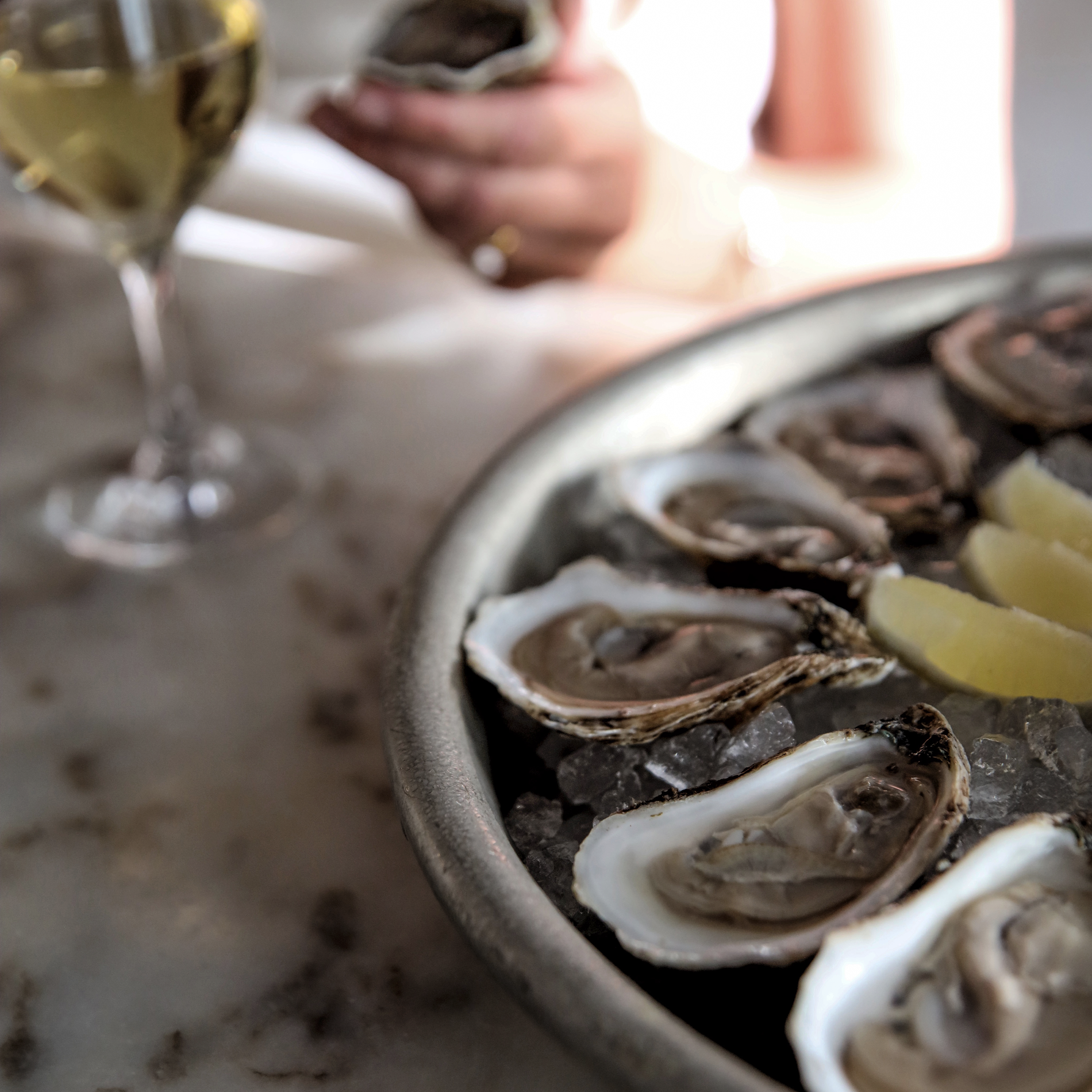 Photo: Eff Eff Oyster/Elisabeth Heier
There are few things more eternally fashionable or delightfully refreshing than oysters. With a genuine love for this oceanic delicacy, Colin Duignan, Aksel Steen and Torstein Voksø Eek decided to open Eff Eff Oyster back in 2019. Coming from Vancouver, where oyster bars are a big part of after-work life, Duignan was surprised nothing of that sort had popped up in Oslo and swiftly did something about it. With a coastline spanning 102 000 kilometres, Norway has some fantastic oysters. These will come back in season in early October. Currently, you can enjoy oysters from France or Canada here, ideally paired with a tingling glass of champagne or crisp white wine.
The Golden Chimp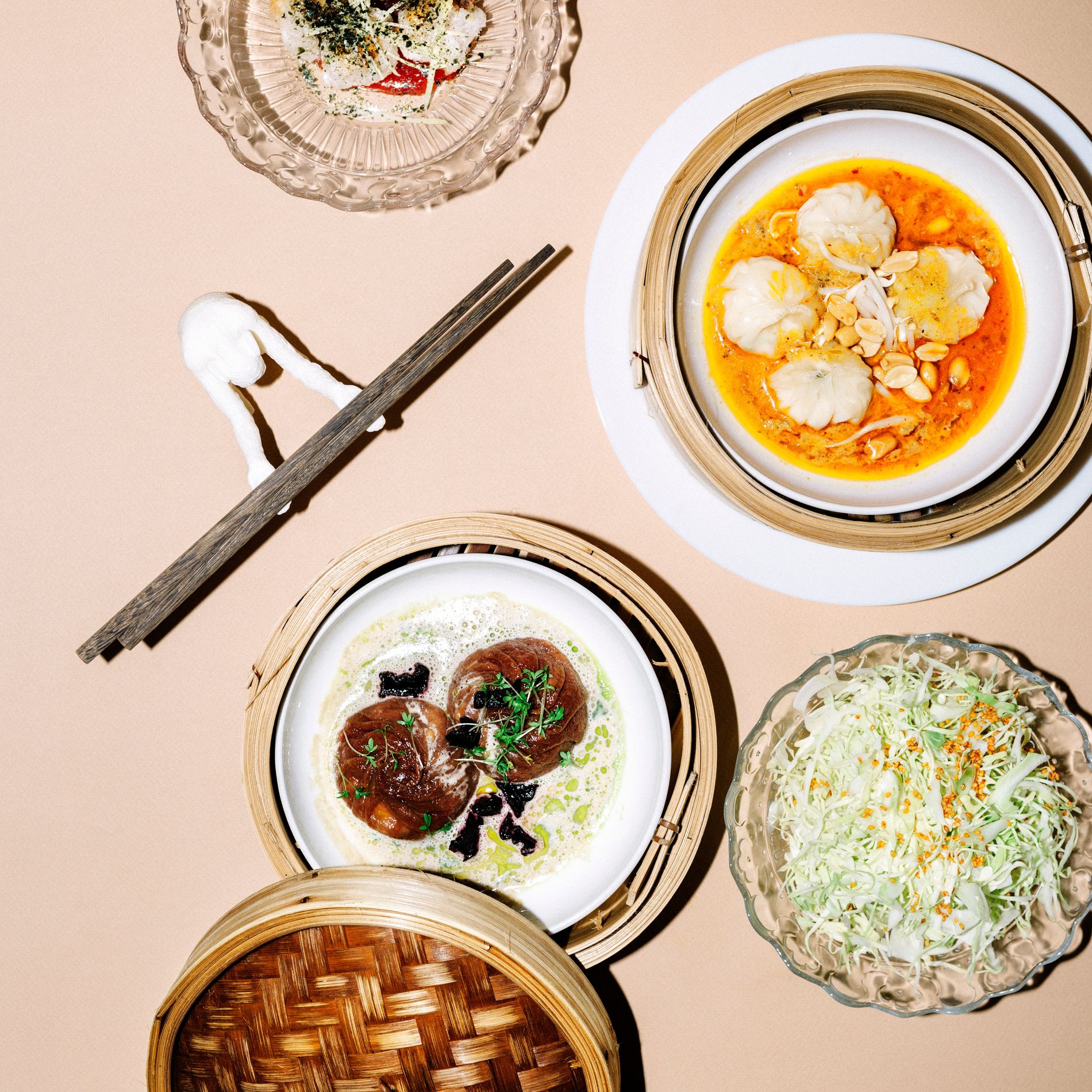 Photo: The Golden Chimp
Who doesn't love dumplings?! This superb restaurant in Tøyen opened its doors in September 2017. Behind the concept is dumpling aficionado Jan Robin Ektvedt and the restaurant group Lava Oslo, which owns several of the city's most talked-about eateries. What was initially a sole focus on these doughy little mouthfuls has since also expanded into noodles. Ektvedt and his team centres The Golden Chimp's menu on what's in season locally. Right now, tasty-sounding things such as pea dumplings with miso and hanetzuki gyoza with chanterelle and mushroom mayonnaise are some of the options.
Holzweiler Platz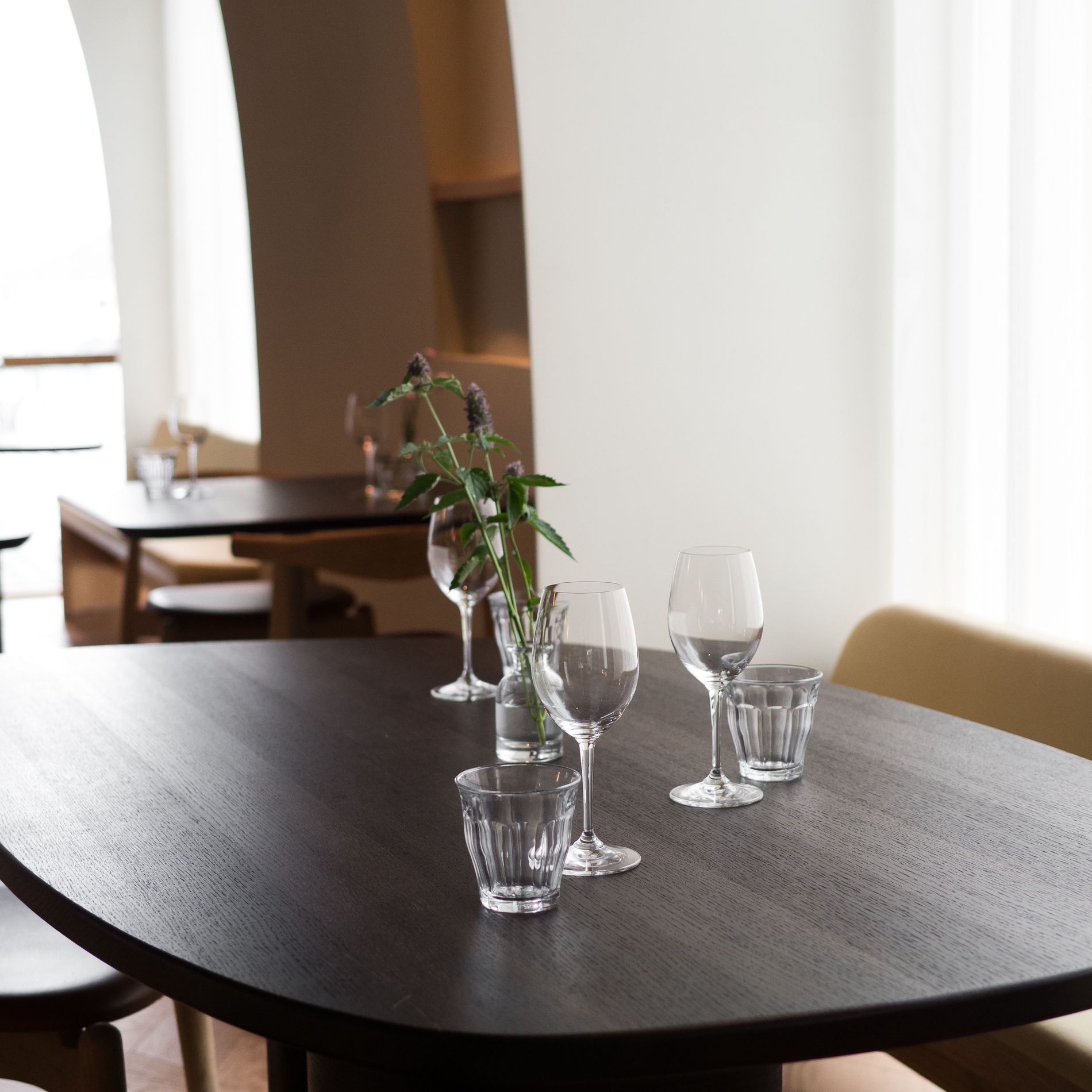 Photo: Holzweiler Platz
Most known for their successful fashion brand, the Holzweiler family decided to dip their toes in a new pool this summer. The creative lot opened the eatery slash store Holzweiler Platz in Oslobukta this summer, which serves - according to them - as a place to eat, think and be. Brand director Susanne Holzweiler has said in an interview that it was their absolute "dream project" to do. As is the case for several of their concept stores, they've collaborated with renowned design and architecture firm Snøhetta. Platz is open from around noon every day, with an eclectic menu featuring dishes from near and far, all at a relatively reasonable price.
Kumi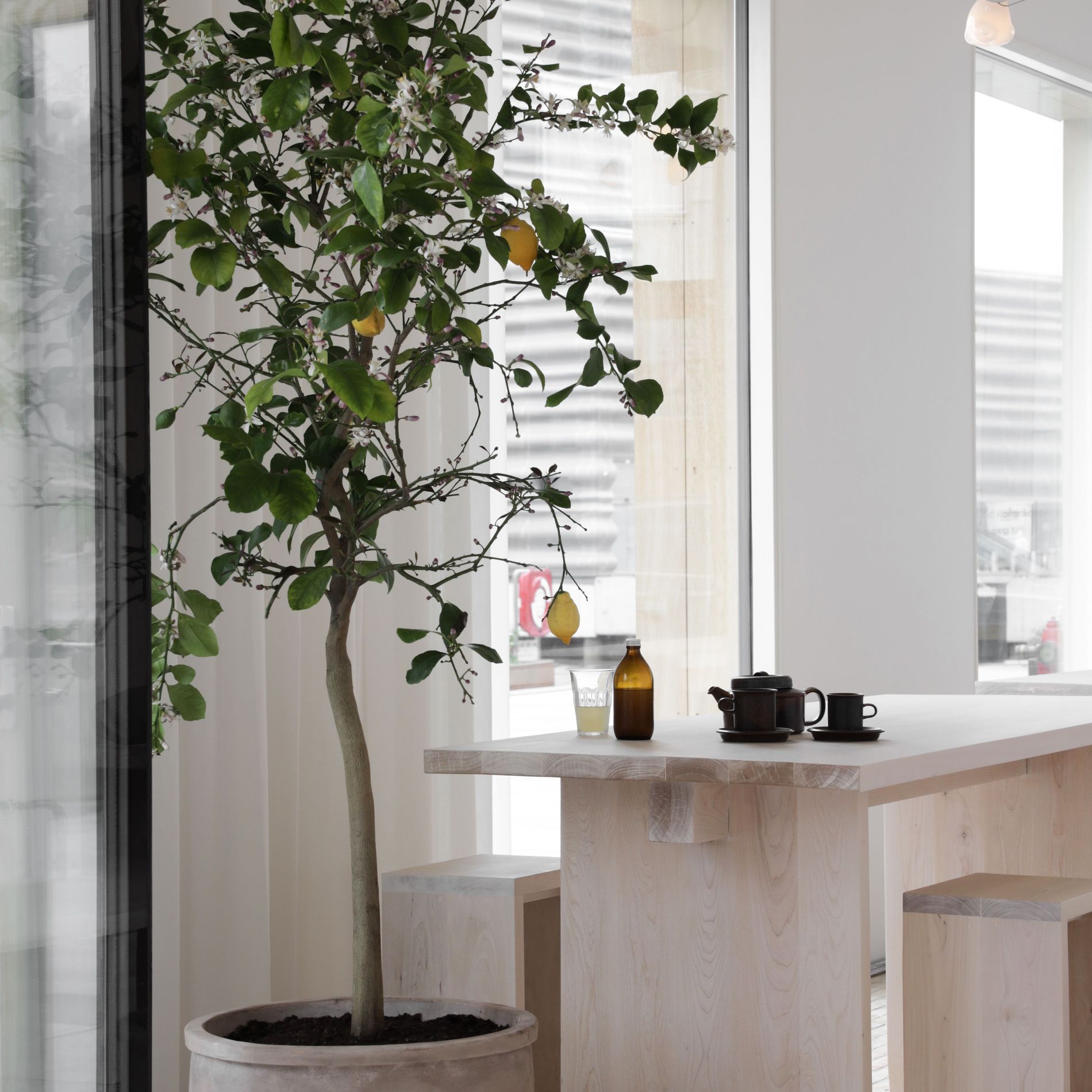 Photo: Kumi Oslobukta
This all-day brunch concept, run by Line Mari and Alexander Münster-Dahl, first opened its doors in Gamlebyen in 2018. The husband and wife duo have now brought Kumi to the waterfront in Oslobukta, where they continue their passion for clean, modern, and vegetarian comfort food. Kumi's new head chef has worked at a Michelin star restaurant in Barcelona, while the manager has previous experience from exciting food concepts in Bali and Australia. Right now, you'll find an extensive array of juices, as well as vegan pancakes, burrata with lentils, and Turkish breakfast on the menu.
Grotto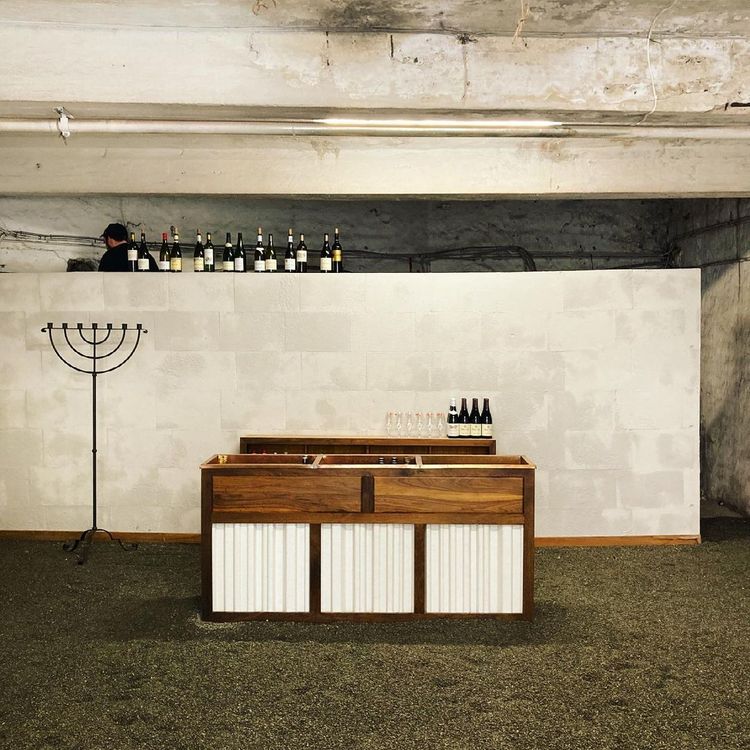 Photo: Grotto
On a quiet street of St. Hanshaugen, not far from the cemetery Vår Frelsers Gravlund where politicians and writers rest side by side, you'll find this relatively new, one-of-a-kind bar. It lays inside an old garage with gravel flooring and open doors. Alexander Kloster-Jensen and Marianne Wiig Storaas put up a counter, a sound system, barrels, chairs and soda crates and ended up creating one of this summer's hippest places to be. Grotto's casual and rustic vibes are contrasted by competent waiting staff and several fancy, delicious wines on the menu. Note that it's only open Fridays and Saturdays, from 2 pm to 10 pm, until October.
Katla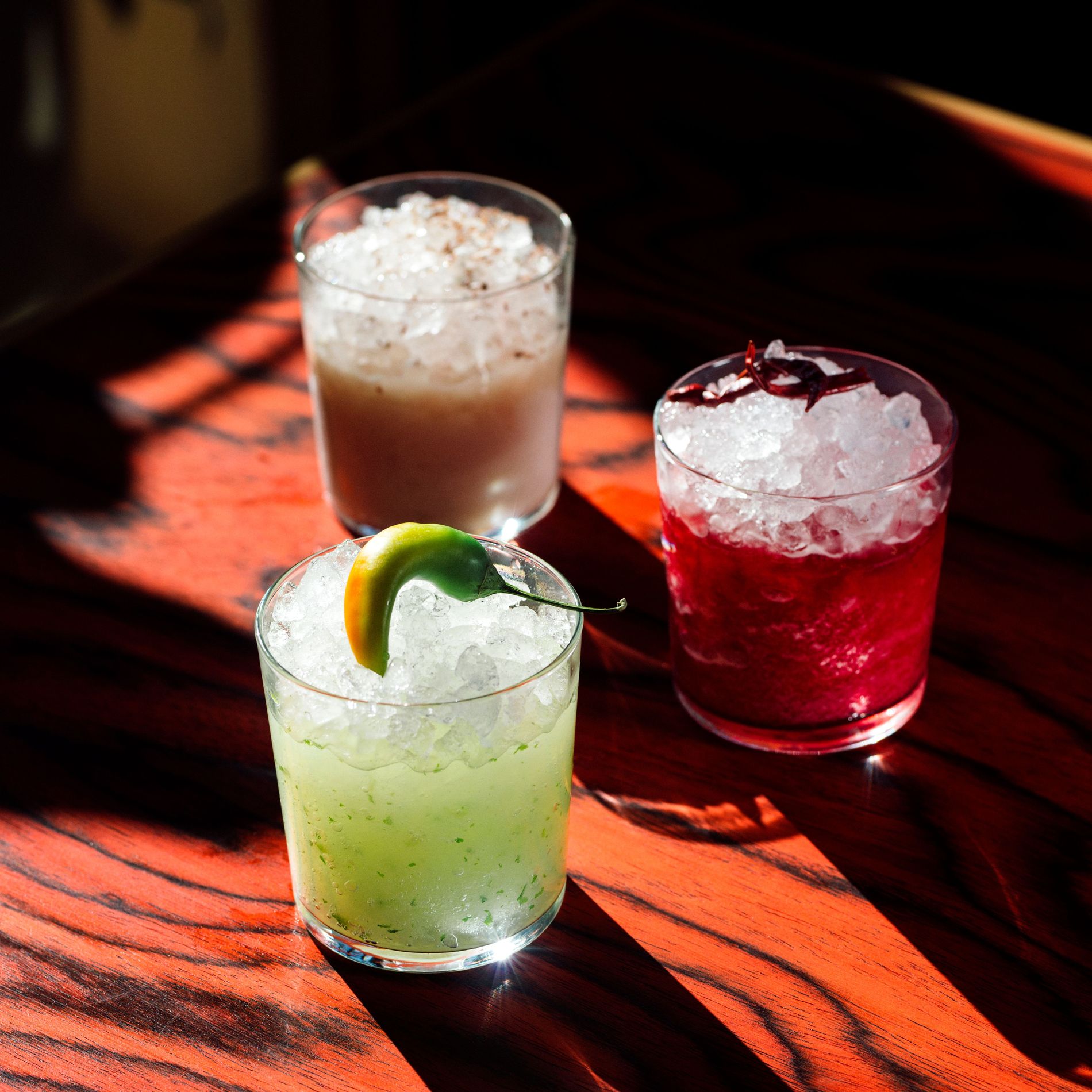 Photo: Katla/Anne Valeur
The name stems from one of the largest volcanoes in Iceland, the country from which Atli Mar Yngvasson hails. Originally known as the man behind 'It' restaurant Poltergeist, which he decided to close while it was still poppin' in 2018, he now runs the just as popular Katla. Yngvasson creates menus brimming with surprising combinations, mixing Nordic produce with Latin American and Asian influences. The open kitchen lets the customers in on the action, encompassing open fire and food prepared on lava stones. Oh, and the spicy margarita comes highly recommended!
Bass Oslo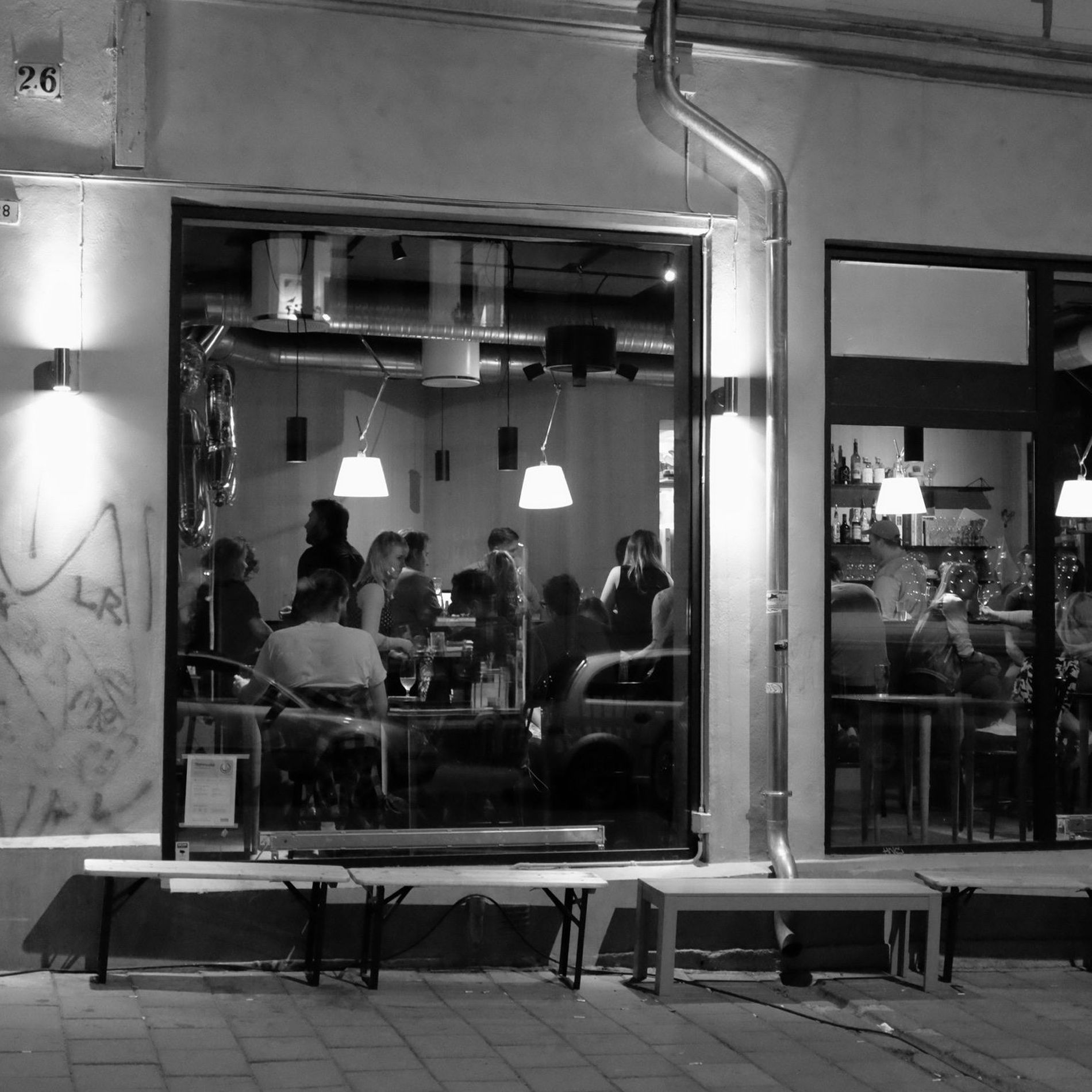 Photo: Bass Oslo
Situated in Grünerløkka, this informal restaurant opened in 2016. Aksel Steen and Torstein Voksø Eek wanted to create somewhere where you could have a lovely meal and good wine in casual surroundings. Since then, Colin Duignan from Eff Eff Oyster has joined them. In line with the lowkey vibe, Bass Oslo's menu has lots of smaller dishes meant to be shared. The trio likes to focus on what's in season and changes the menu on a whim whenever they get tired of any of the dishes.
Farine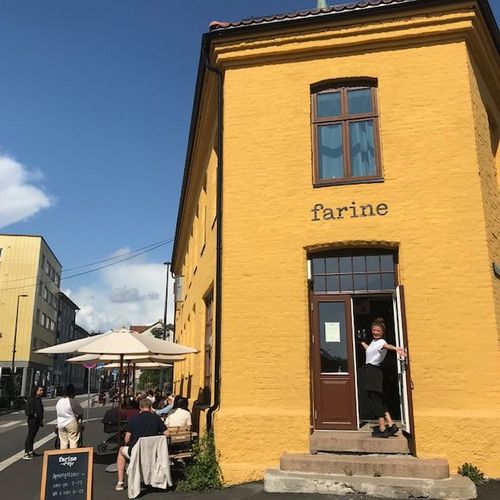 Photo: Farine
To say that Norwegians love their bread and baked goods is a colossal understatement. Bread and buns are a key part of people's everyday diet, and there are tons of bakeries in Oslo. Farine, owned by Laura Raubaite and Andrea Marambio, who have both worked at renowned places such as Bacchus, Smalhans and Handwerk, is one of the newest and most popular additions. This bakery in the area called Kampen opened on a dark January day earlier this year. The beautiful sourdough bread and variety of buns - such as the cardamom buns - are all made from organic, stone-ground flour from Holli Mølle. You'll also find sandwiches and breakfast items on the menu.
Hotshop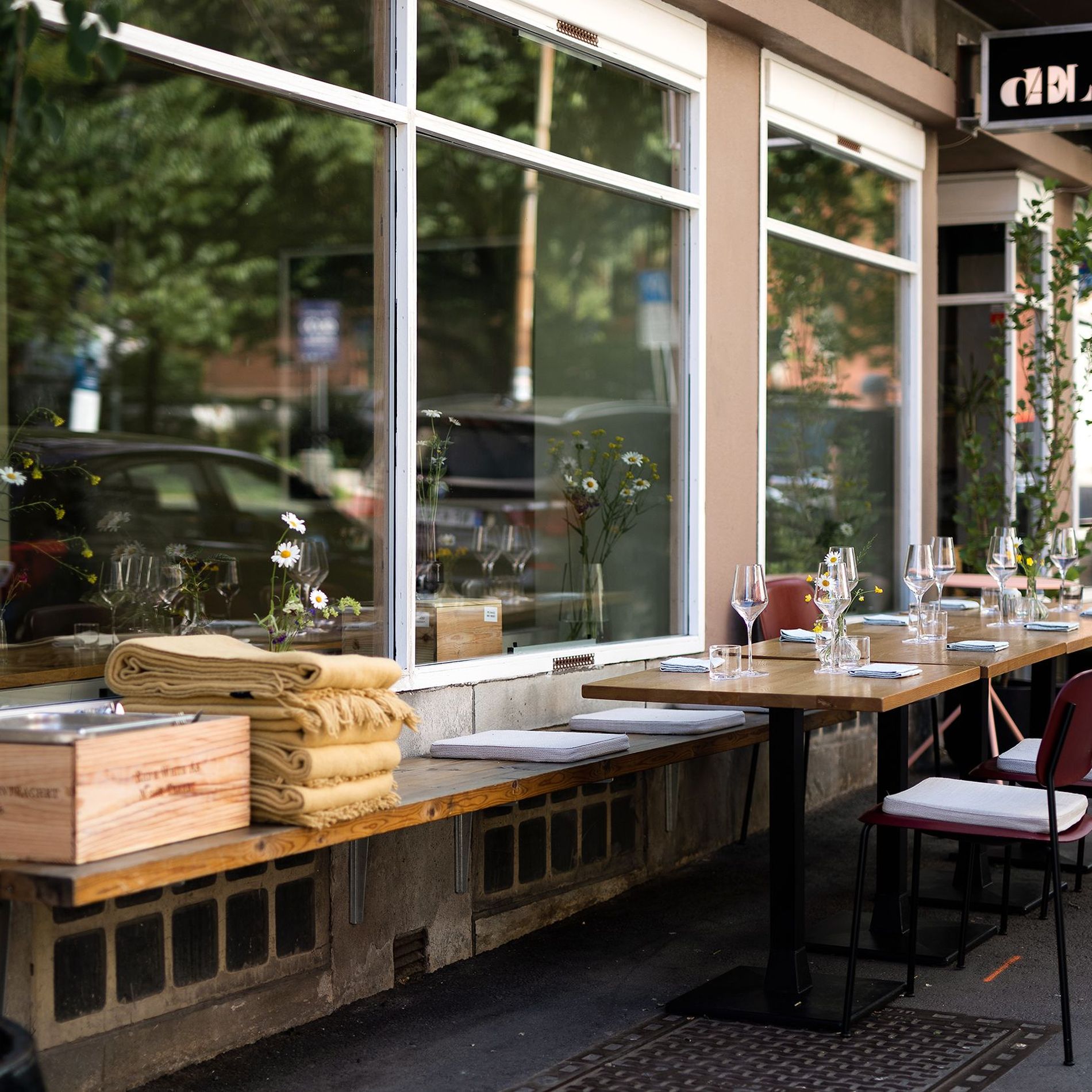 Photo: Hotspot/Elisabeth Wathne
This fabulous, tiny restaurant was started in 2018 by Siri Haslund and Jo Bøe Klakegg. They've since welcomed Erlend Lehland as a restaurant manager. The space, which is in Dælenenga close to Grünerløkka, was originally a sex shop and the name Hotshop is obviously a nod to that. Based on what produce is available throughout the year, the trio changes the minimalistic seven-course set menu, which perfectly compliments the simple vibes of the locale. The interior reminded one reviewer in Dagens Næringsliv of "1960s Soviet minimalism". In no doubt a fascinating place.
The Vandelay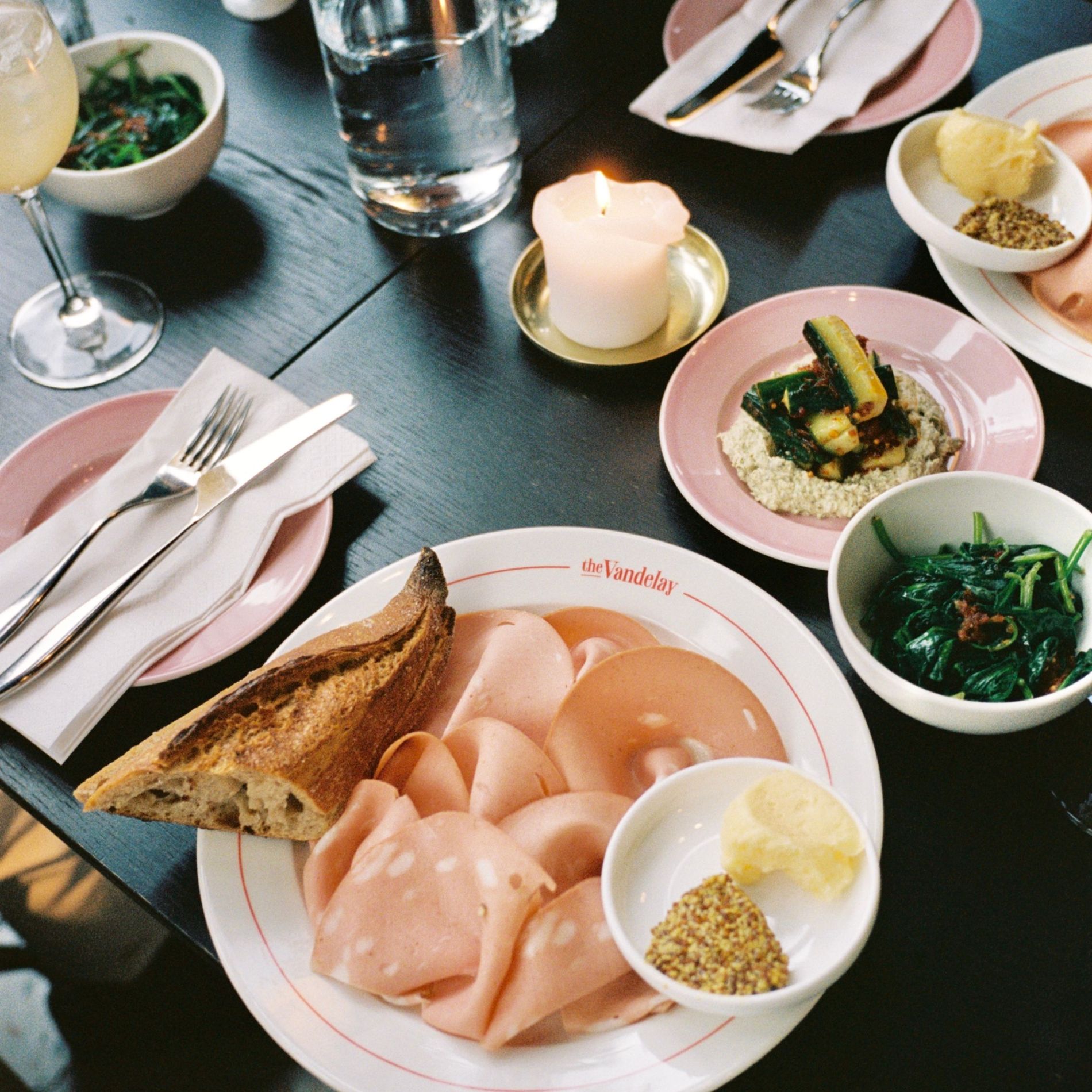 Photo: The Vandelay /@juliesmatblogg
After securing the third Michelin star for his restaurant Maemo in Oslo, Esben Holmboe Bang became one of the all-time most important players in the Norwegian food scene. The hype was real when he decided to open his second restaurant in the city, a more low-key bistro in Oslobukta. Even before it opened, people were fascinated by the pink doors, which seemed more like the entry to a fantastic 70s club than a restaurant. Nevertheless, the door, the food - particularly the burger and pancakes - and the interior have become super popular with the local creative crowd. An instant Instagram favorite, seen on many a feed. Though using the same suppliers as Maemo and Holmboe Bang's skills, the food quality is also fantastic.
Kranen bar and Munch deli & café at the new Munch Museum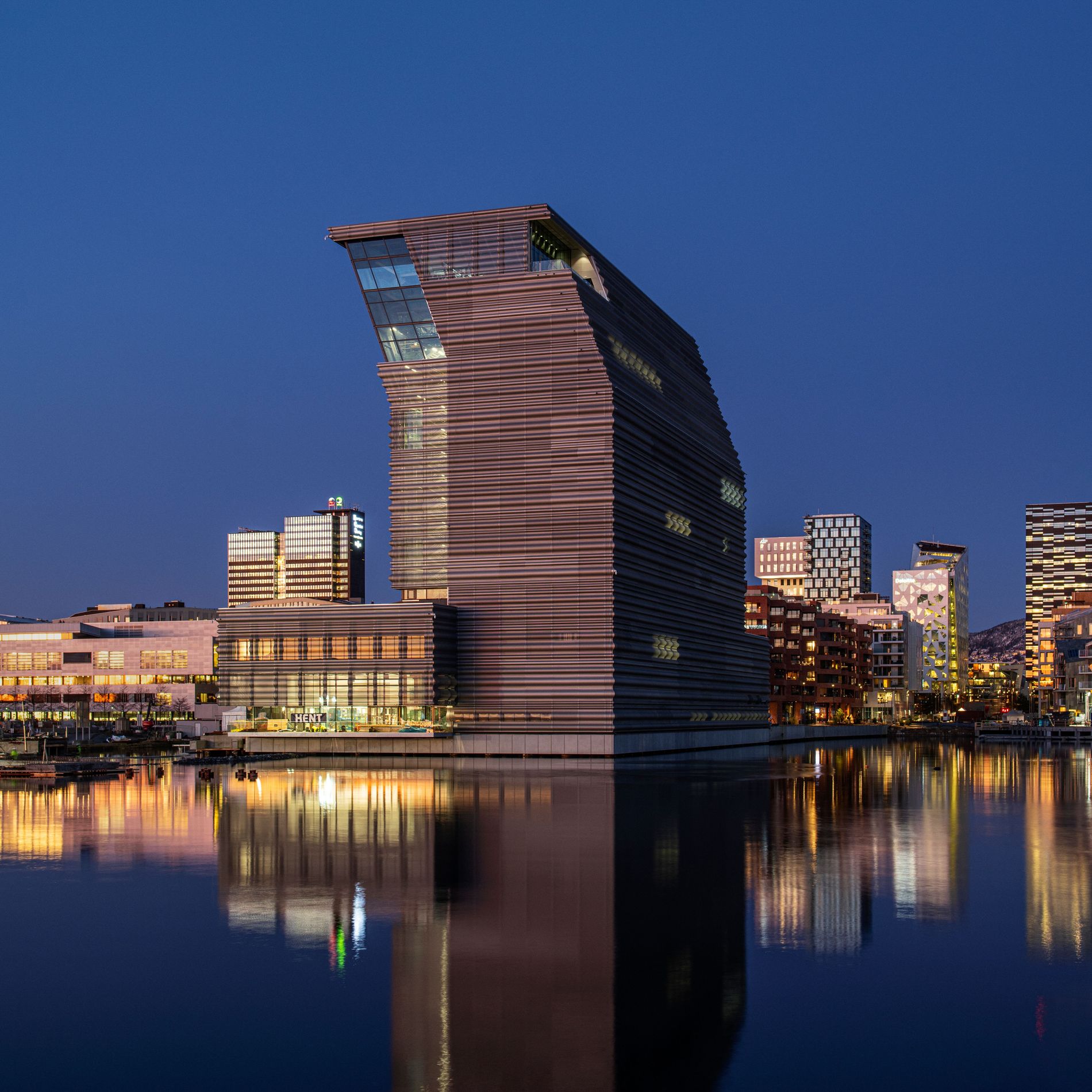 Photo: Ivar Kvaal/Munch
The new Munch Museum is finally about to open. Earlier this month, the world-famous 'Scream' was carefully moved to its new home in Bjørvika. The grand opening of this much-talked-about standout, grey building with its characteristic bend at the top will happen on October 22. The café on the water's edge and the bar with a rooftop on the 13th floor are welcoming guests already, offering fantastic views over the city and fjord. In addition, the museum's new restaurant called Tolvte will open mid-September. All worth a visit!
---