Taking the title from Copenhagen's Geranium, the restaurant in Lima, Peru, offers a 17-course tasting menu focused on indigenous ingredients sourced from the Amazon rainforest, the Andean Highlands and the Peruvian coastline
There are plenty of good restaurants in the world, and even many great ones. But there's only one that can now claim the title of "the best": Central. On Tuesday, the Lima, Peru, establishment was officially named the number one restaurant in the world by The World's 50 Best organisation – an authoritative body of 1,080 culinary experts. What put it at the top? Its 17-course tasting menu focused on indigenous ingredients sourced from the Amazon rainforest, the Andean Highlands, and the Peruvian coastline.
Dishes at Central can feature everything from native staple crops like corn and sweet potato, to tropical fruits like copoazu, to sometimes even piranha fish. "We worked hard to create our own interpretations of the ecosystems of Peru," chef Virgilio Martínez says, who runs Central along with his wife, Pía Leon. (Leon was awarded Latin America's Best Female Chef in 2018 and runs Central's sister restaurant, Kjolle.)
Their food is, yes, delicious, but also pushes the boundaries of the culinary arts. First, in its use of high-altitude cooking: "We offer dishes from the extreme altitudes of Peru, dishes we prepare at 3,650 metres above sea level," Martínez explains. "For these dishes, we gather ingredients that we harvest from our farms at this altitude, and that we forage from areas 4,000 metres above sea level, to create our interpretation of those places."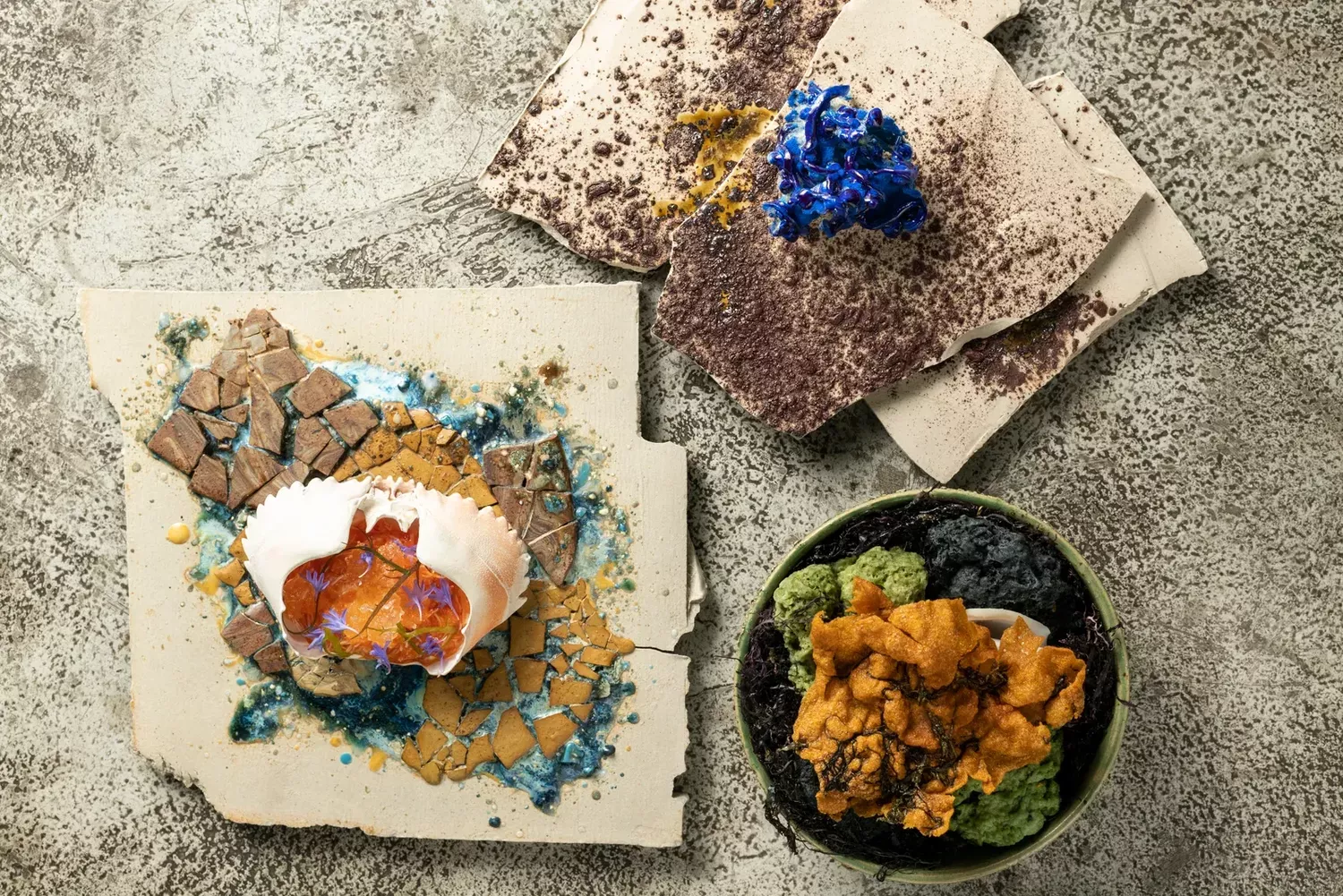 Tasting menu dishes at Central. Photo: Ken Motohasi
Then, there's their commitment to showcasing biodiversity. "There are also dishes that represent the preservation of a few ingredients," Martínez explains. "We offer a dish that represents the harvest of different varieties of corn, or the different varieties of quinoa and other pseudo-cereals. Or we may present a dish showcasing the special and unique vegetables from the altitudes of the cordillera from the Andes, or another highlighting the fishes from the Amazon ecosystems." Martínez and Leon also have their own research centre that studies the wide variety of edible plants and fruits of Peru, as well as from across South America.
When Central opened in 2013, it found quick critical acclaim and was ranked as the best restaurant in Latin America by The 50 Best the following year. Now, however, its status is officially cemented as the greatest across all continents.
It also shines a spotlight on Lima's reputation as a gastronomic hotspot. Three restaurants from the Peruvian capital – Central, Maido, and Kjolle (Leon's solo project) – made the World's 50 Best list. Meanwhile, Carnaval was named one of the top 50 bars in the world by the same organisation. So, for any foodies seeking a culinary-centred vacation? Time to book a flight to Lima.