Put on your finest party frock and pop the champagne; the roaring 20s are here and boy do we deserve it, writes Marie-Claire Chappet
All products featured on Vogue are independently selected by our editors. However, when you buy something through our retail links, we may earn an affiliate commission.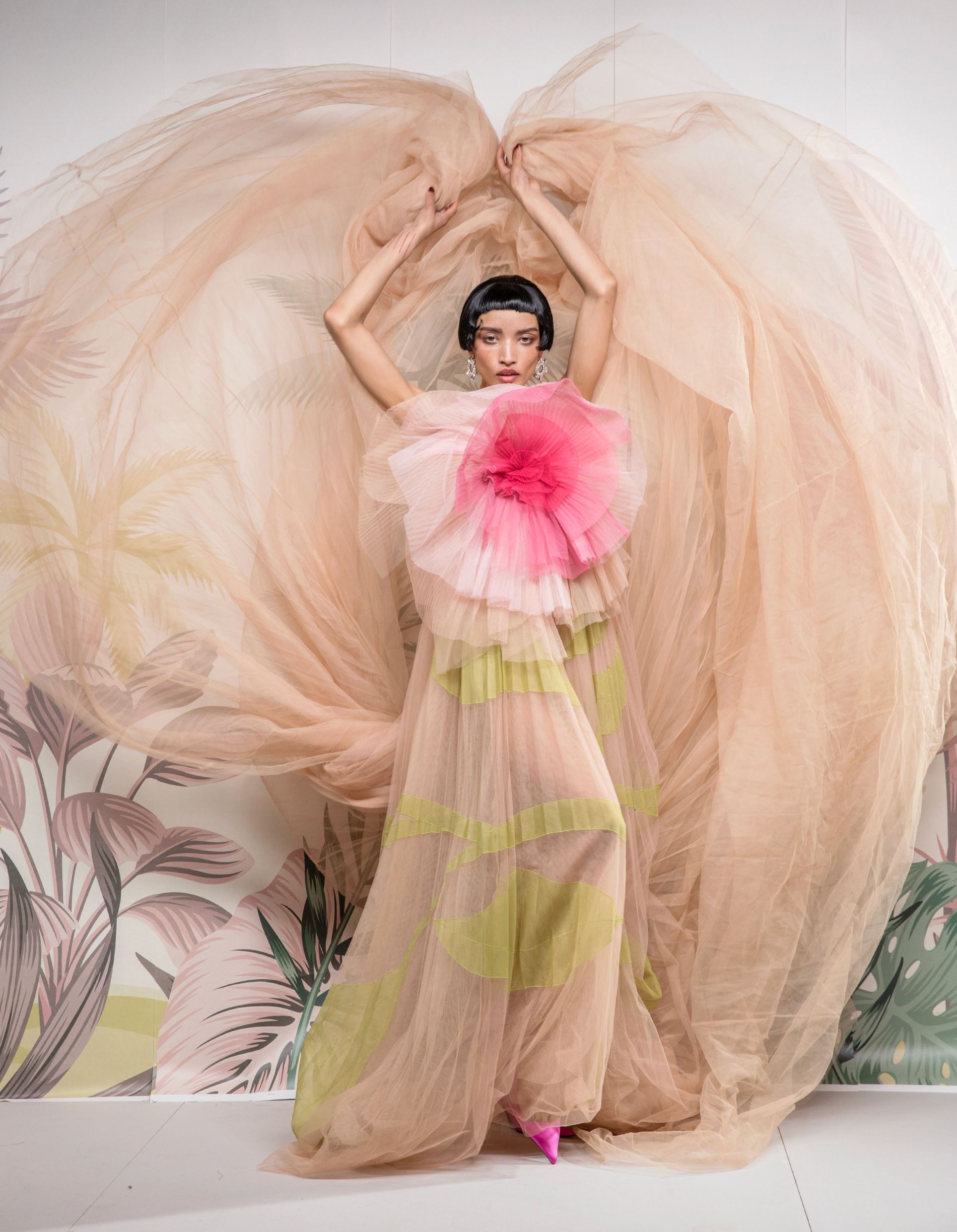 Tulle maxi dress, €80,000. Dior. Crystal earrings, €362. Amina Muaddi. Satin slingbacks, price on request. Lanvin*. Photo: Jackie Nickerson
Isn't it about time we had some fun? Can't you just hear it, just in the distance, like the thrumming baseline of a house party on the top floor of a building you're gradually ascending? We're nearly there…our very own Roaring Twenties.
When the clock struck midnight on New Year's Eve 2019, we imagined the dawning of an era of Gatsby exuberance that, very swiftly, became anything but. This decade already has a lot of making up to do. Yet, in many ways, it is neatly mirroring its predecessor. There is a reason the twenties roared when they did. The ravages of the first world war were followed, almost cruelly, by the Spanish Flu pandemic, making the giddy, gilded opulence of the Jazz Age that followed a craved antidote to the horrors of what came before.