When you think of stage presence, Bjork is usually what comes to mind
From ABBA to Roxette, Zara Larsson to Girl in Red, so-called 'earworm' songs are what we do best. But it's not just pop for which we're famous: when it comes to Iceland, power-house singer-songwriter Björk embodies a whole nation and culture of 360,000 people. To put it simply, to think of Iceland is to think of Björk.
Starting her music career aged 11, Björk went on to gain recognition through the band Sugarcubes (Sykurmolarnir in Icelandic) in the late 1980s and then branched out to find success with her solo career. An avid lover of avant-garde couture, Björk is almost as well-known for her fashion as for her music, often completing her stage looks with extravagant headpieces. From the beginning of her career to her more recent collaboration with costume designer and jeweller James Merry, Björk has continuously surprised and mesmerised us with her wonderfully off-the-wall style. Here, we take a look at her astonishing impact on pop culture and her best looks throughout the years.
Belgium, 2003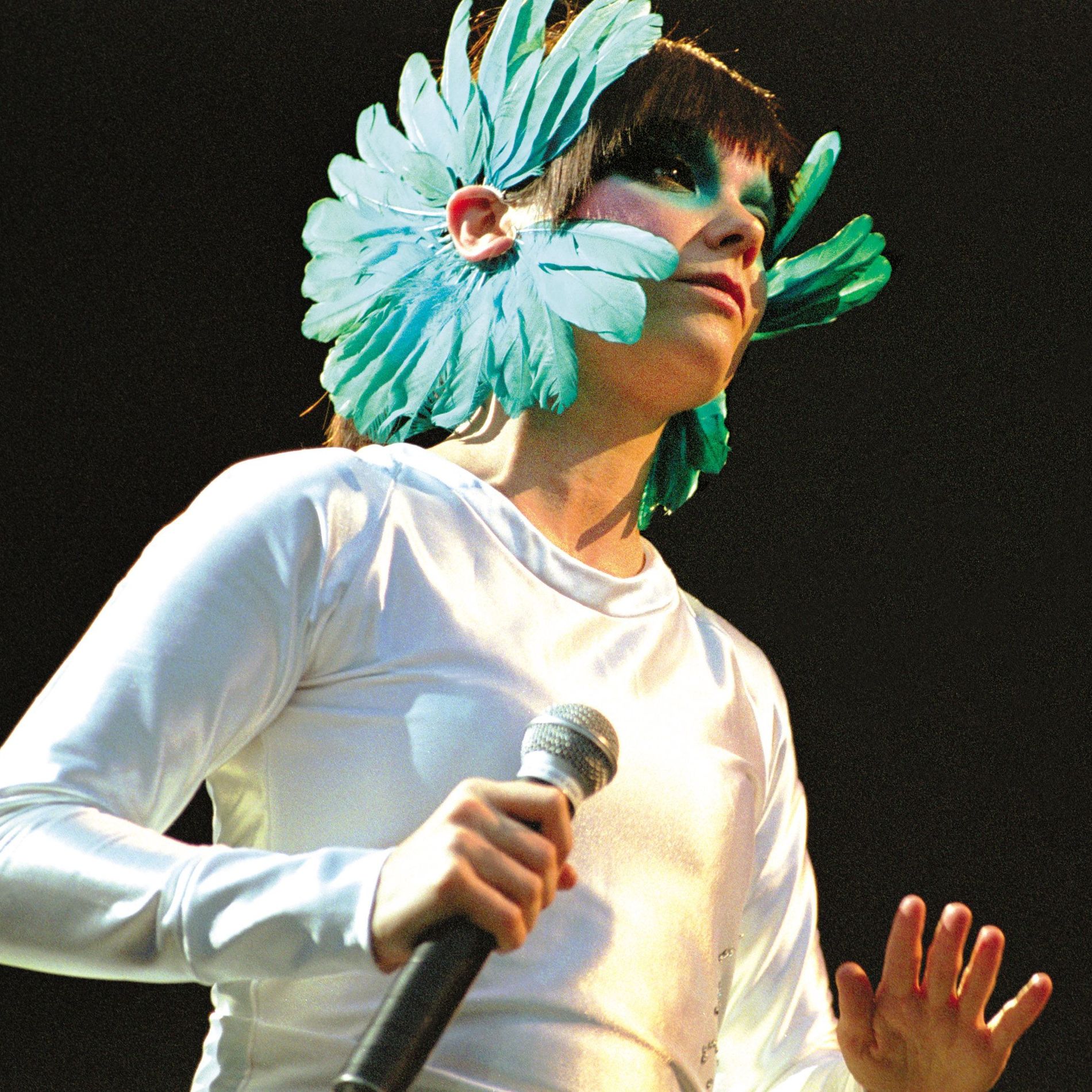 Photo: Getty
This Alexander McQueen look from a live show in Belgium in 2003 literally ruffles feathers. Matching turquoise and green eyeshadow rooted at the inner eye and the simplicity of the all-white silk outfit ensures that all eyes are on those face-framing feathers. A rare example of a more muted display from the performer, yet the natural partnership of Björk and McQueen is nonetheless a fashion moment for the ages.
Tennessee, 2013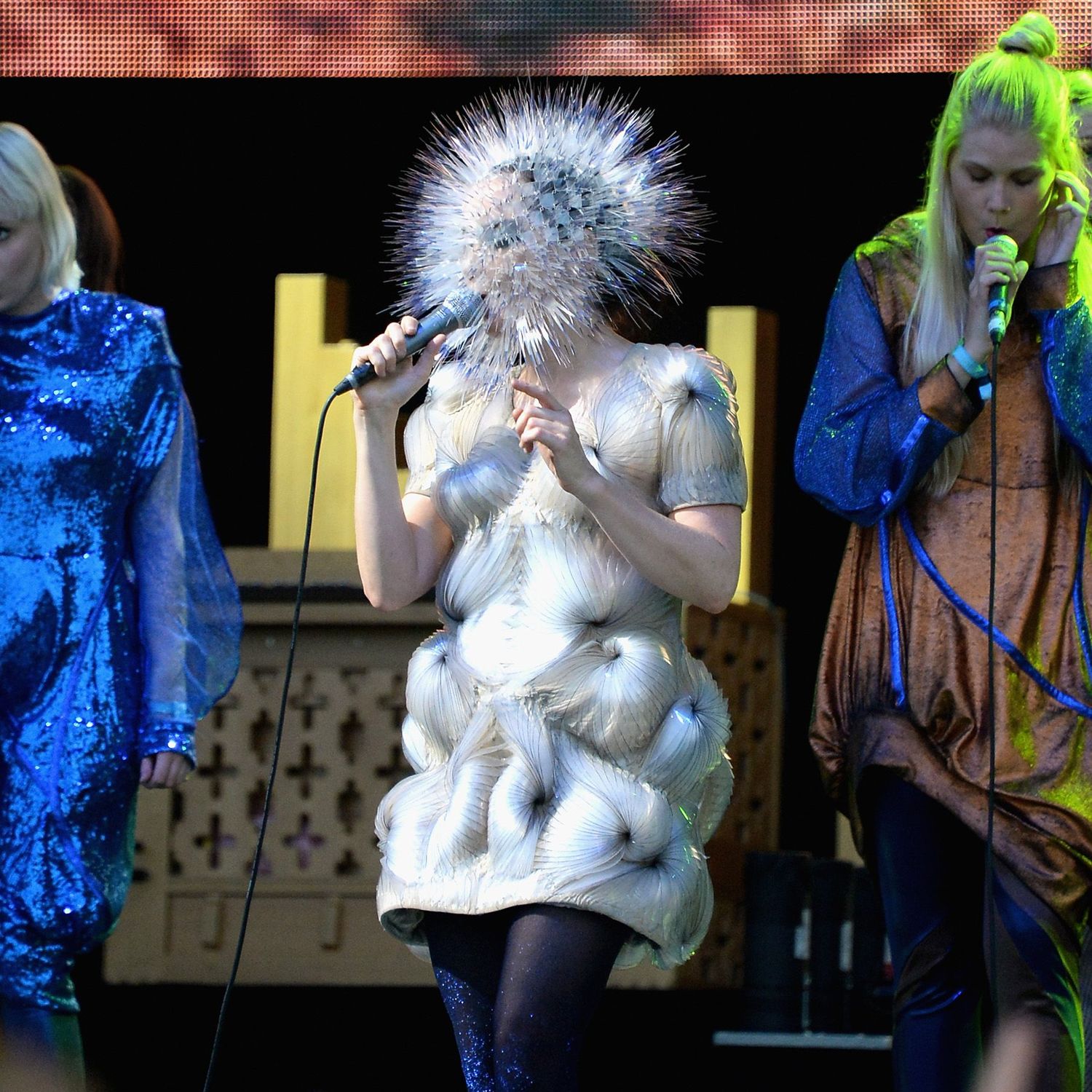 Photo: Getty
Iris Van Herpen's designs are a perfect fit for Björk's dramatic stage presence, but the addition of a Maiko Takeda mask ensures history is made. The spiky, silver halo paired with the amorphous Van Herpen dress gives Björk the appearance of a chopped up hologram at the Bonnaroo Festival in 2013.
London, 2008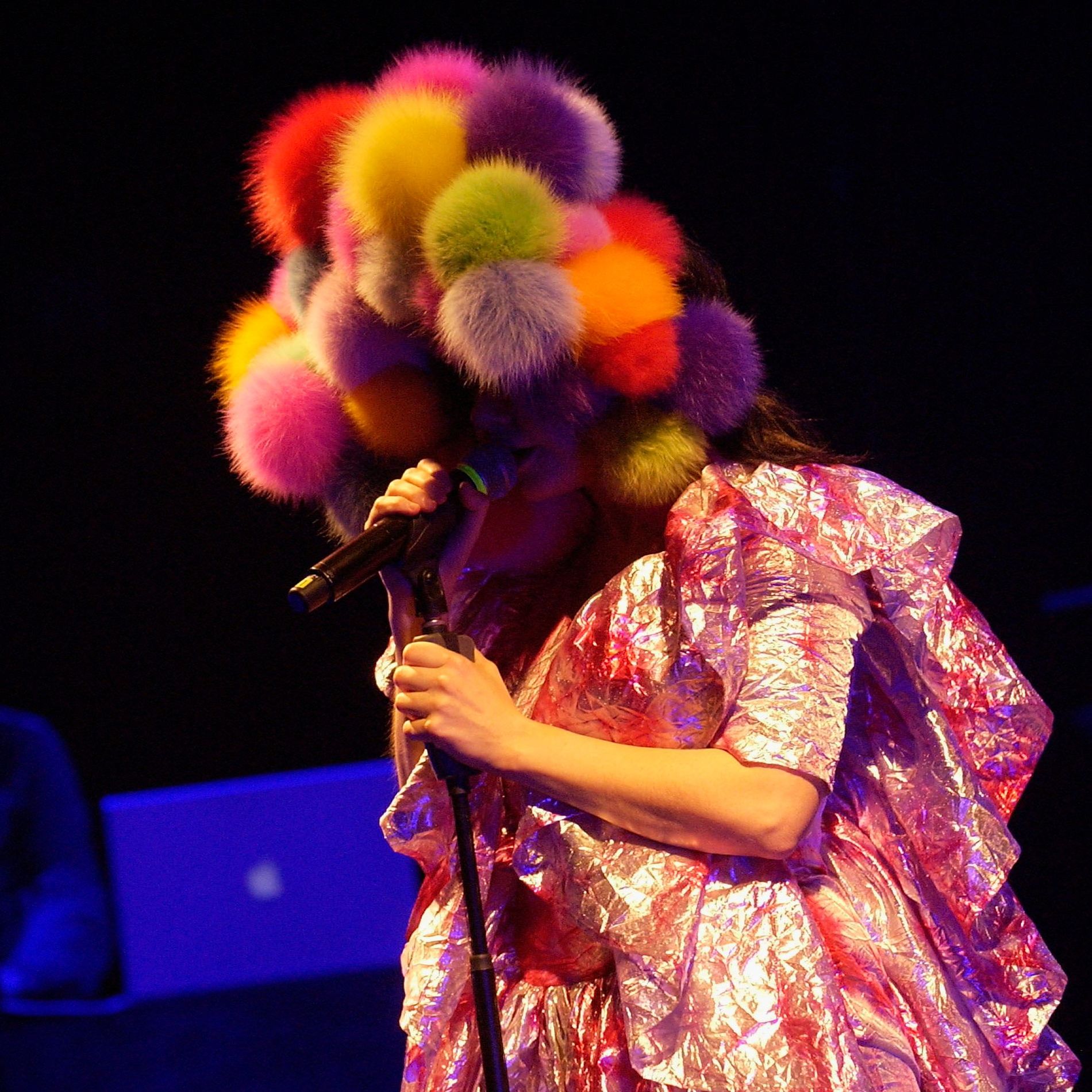 Photo: Getty
Björk chose Danish artisan Søren Bach's headpiece for her appearance at the Hammersmith Apollo in 2008 on her Volta world tour. Reminiscent of fuzzy gumdrops, the candy-like texture is only amplified by her metallic pink dress. Although you can barely see her face, this outfit could hardly belong to anyone but Björk.
Reykjavik, 2015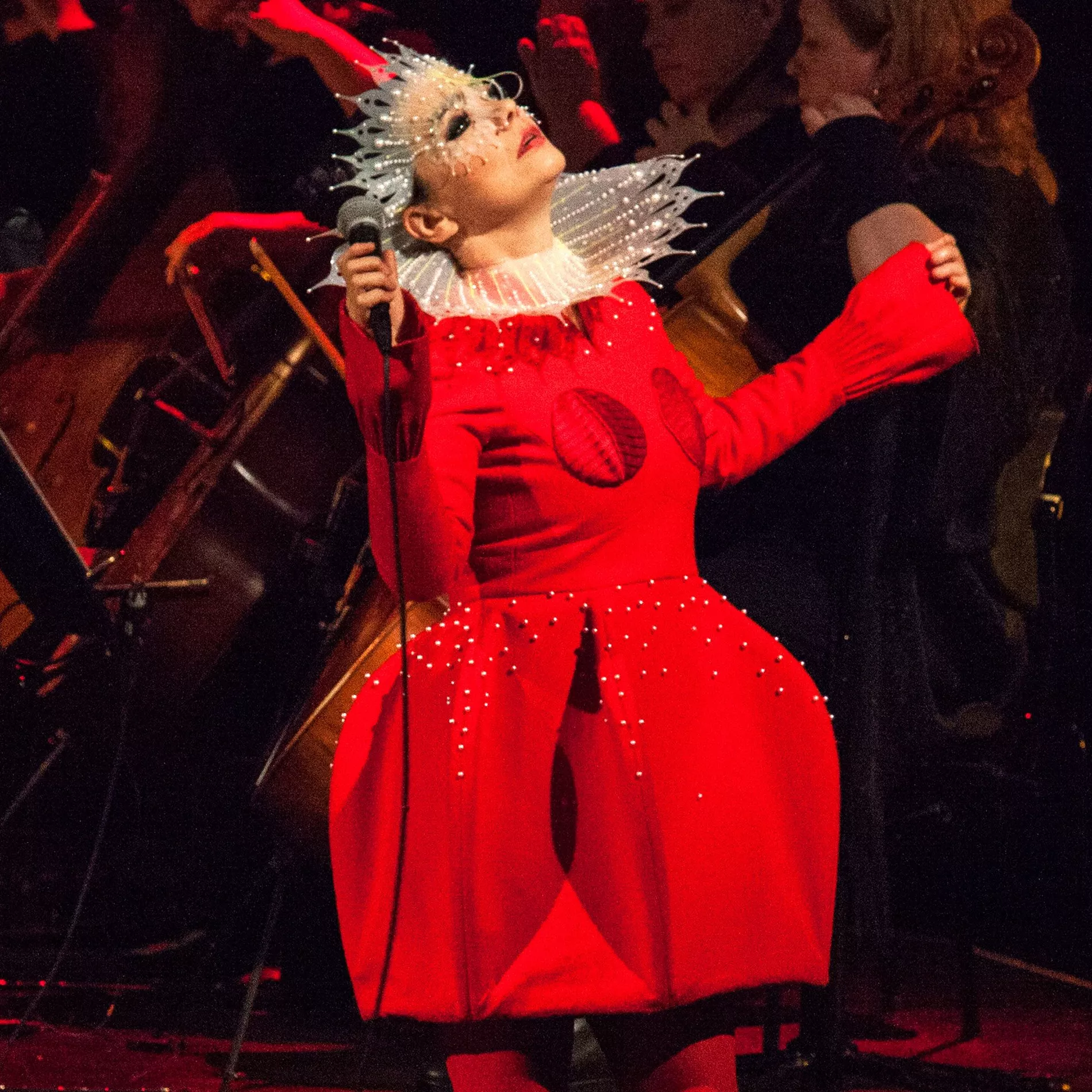 Photo: Getty
The first time Björk presented her album Vulnicura in 2015 in Iceland, she chose a David Ferreira dress and James Merry masquerade look, inspired by the popular 16th century Medici collar. The pearls also evoke memories of past English monarchs, particularly Queen Elizabeth I, who chose the pearl as the throne's symbol and champion. Clearly, this is a look fit for a queen.
Cornwall, 2018
Photo: Getty
During her set with experimental artist Klein and Scottish producer Lanark Artefax at Cornwall's Eden Sessions festival in 2018, Björk wore one of her most fantastic (and intricate) outfits to date. The architectural beaded dress, created by Romanian fashion designer Lana Dumitru and architect Vlad Tenu (who collaborate as Foraeva was digitally constructed using more than 25,000 Swarovski crystals and took a team of 15 people almost six months to assemble.