Co-hosted by Vogue Scandinavia, the evening celebrated both budding new talent and Norwegian fashion scene heavyweights
Oslo was buzzing with vibrant energy as the style set descended on the Norwegian capital for the inaugural night of Oslo Runway. Kicking off the festivities was a talent fashion show, spotlighting promising protean creators and young talent set to shake up the industry (set to be followed on the Oslo Runway schedule by the launch of a completely new Talent Showroom).
"This season, we will celebrate exceptional Norwegian talent, where we show off the breadth of Norwegian fashion and design, from progressive newcomers to the rise of new international successors," Elin Carlsen, CEO of Oslo Runway, says of the schedule. "We expect an exhilarating season, from physical to digital runway shows, to creative expressions ranging from modern craft to tailored minimalism."
Acknowledging this next generation of talent is the DS Fashion Talent Award, which for 2023 was bestowed to Ingrid Pettersson of Oslo National Academy of the Arts (KHiO) during the Oslo Runway opening party. Pettersson's six-look like up showcased a meticulous manipulation of knitwear, rendered in striped long-line skirts and gathered butterfly sleeve, capitivating both the award's jury and onlookers.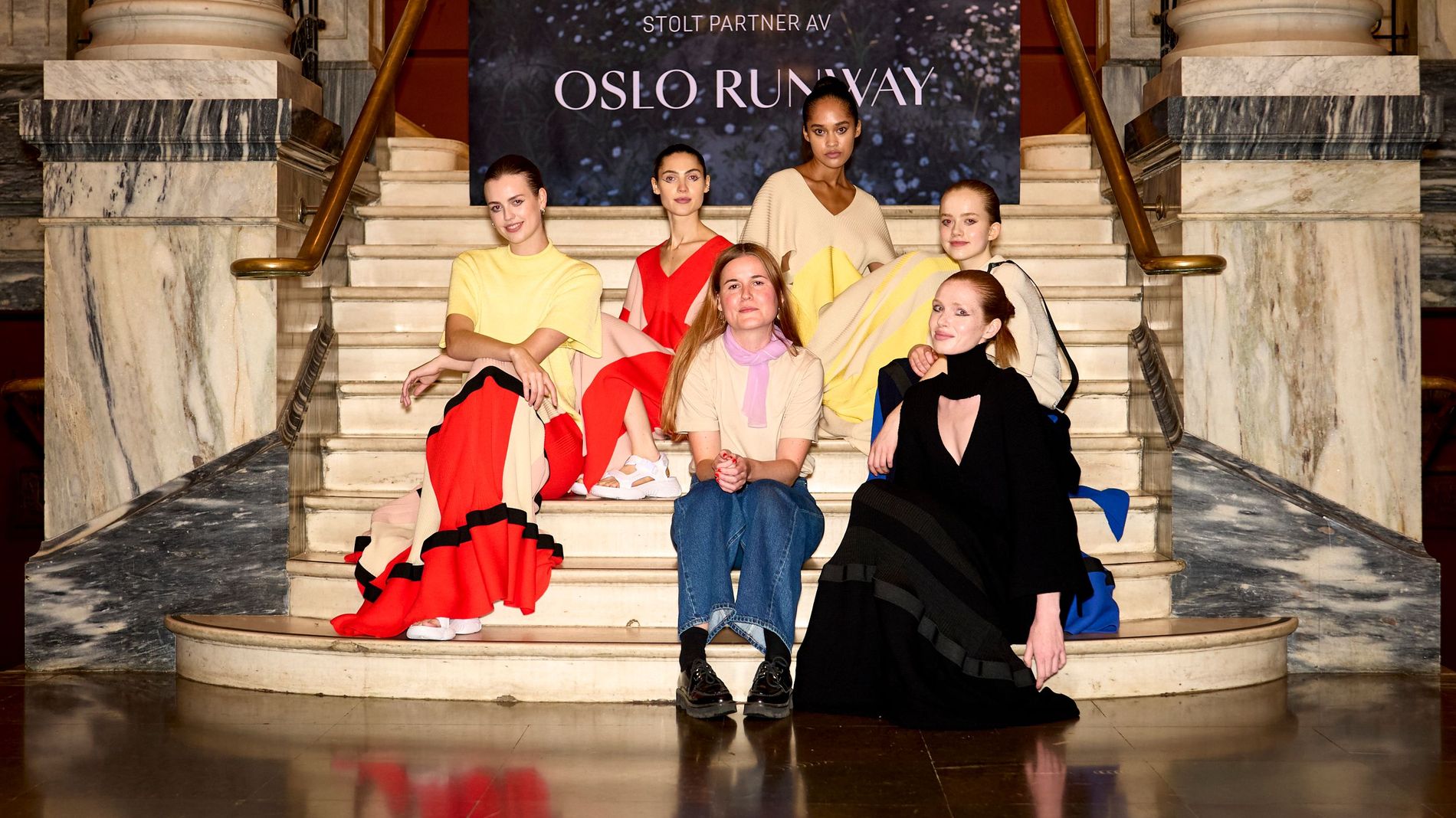 A gathering of hundreds cheered the newly graduated Pettersson on in a sweltering room before welcoming the jury of the national honorary award: the Oslo Runway Tribute Award, established in 2021 to award Norwegian brands promoting sustainable value creation within the industry.
The jury, consisting of Martina Bonnier, editor-in-chief of Vogue Scandinavia; Peter Løchstøer, dean of the design department at Oslo National Academy of the Arts; Kaia Kongsli, head of marketing at Steen & Strøm and Promenaden Fashion District; and Nicolay Giil, lifestyle editor at Kapital.
Bonnier was tasked with reading the motivation behind the evening's winning brand, Envelope 1976, which was awarded for its approach to fashion: going beyond just aesthetics to heavily involve ethics. Upon accepting the award, founder and creative director Celine Aagaard held a heartwarming speech highlighting her team's integral effort to the brand's success. She also turned the attention onto the up-and-coming designers nominated for the SD Fashion Talent Award, concluding her speech with: "You do it better than us," she concluded.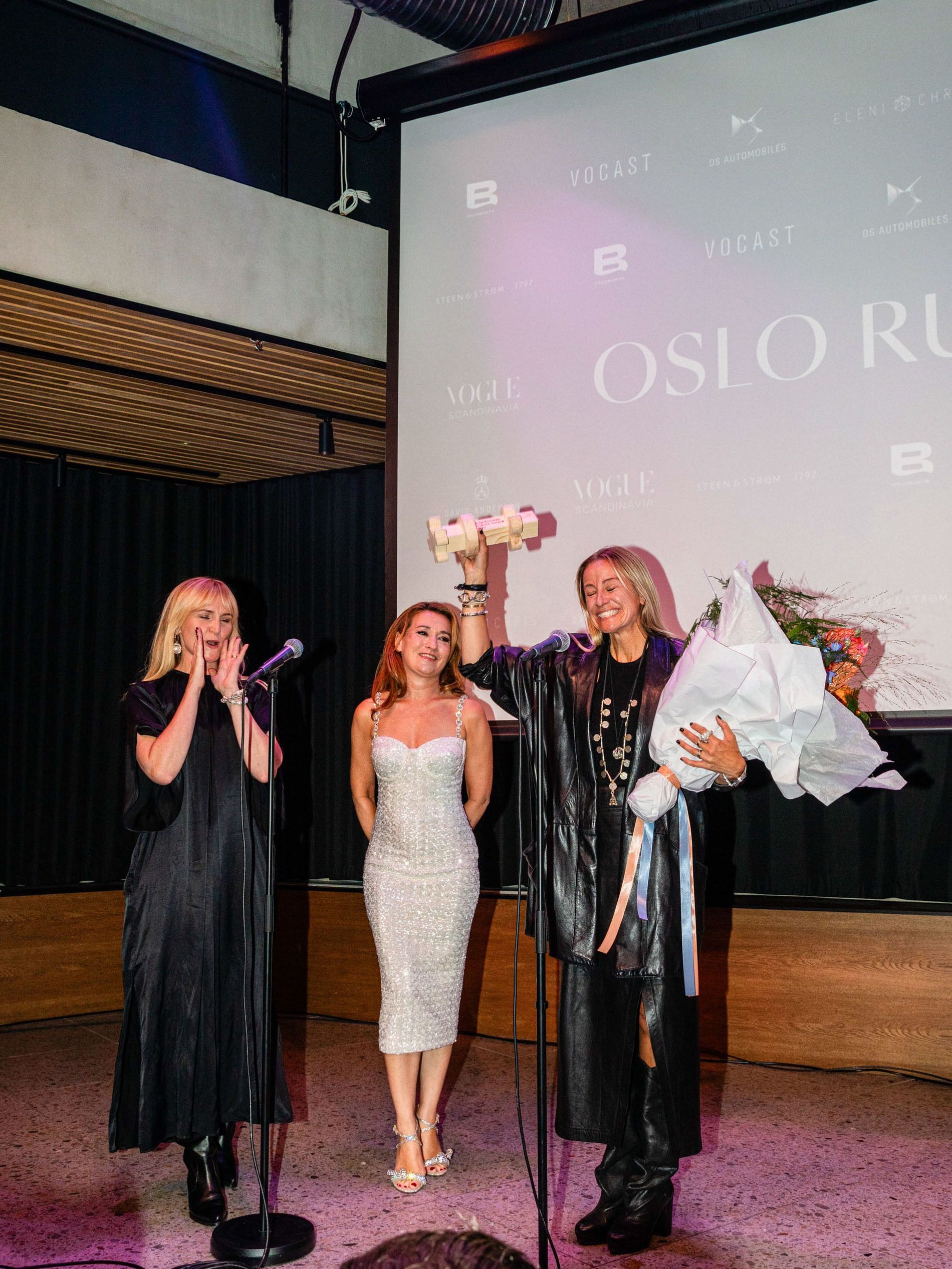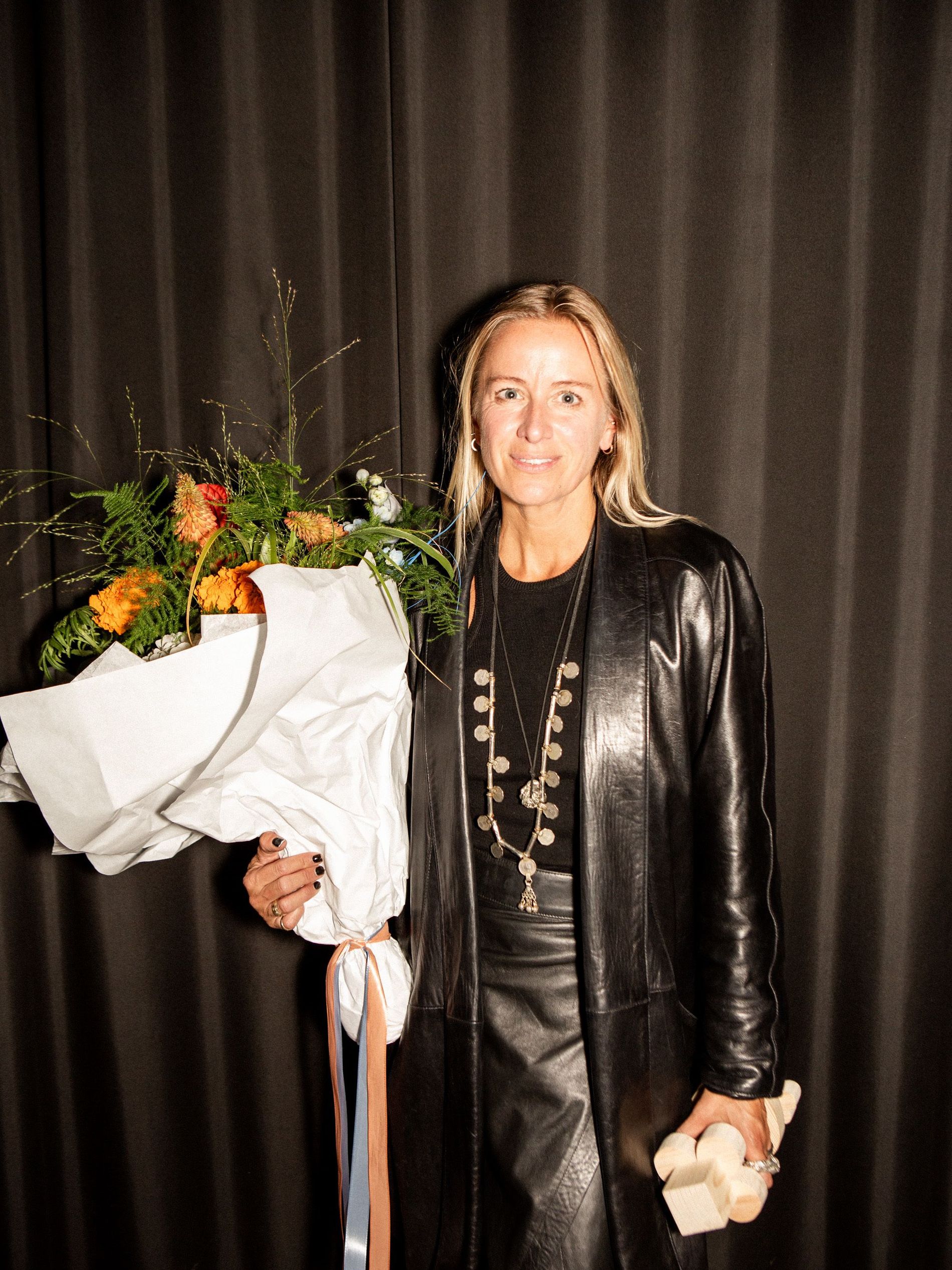 The evening concluded with a roaring party, set to the throbbing tunes of fashion's favourite DJ duo: William Wilson Doppelganger. The Paris-based twins, favoured by top houses like Cartier, donned smart tailoring pairing black shirts and blazers with white trousers and colour-blocked pointed dress shoes. Blasting their entrancing soundtrack through the night, the Doppelgängers brought the party to a close – but the Norwegian fashion week has just begun.
Discover more of the night through the images below: