With the fashion crowd is set to descend on Norway's capital in less than two weeks, five of Oslo's finest designers share a glimpse of what we can expect from the collections to come – with some exclusive sneak peeks to boot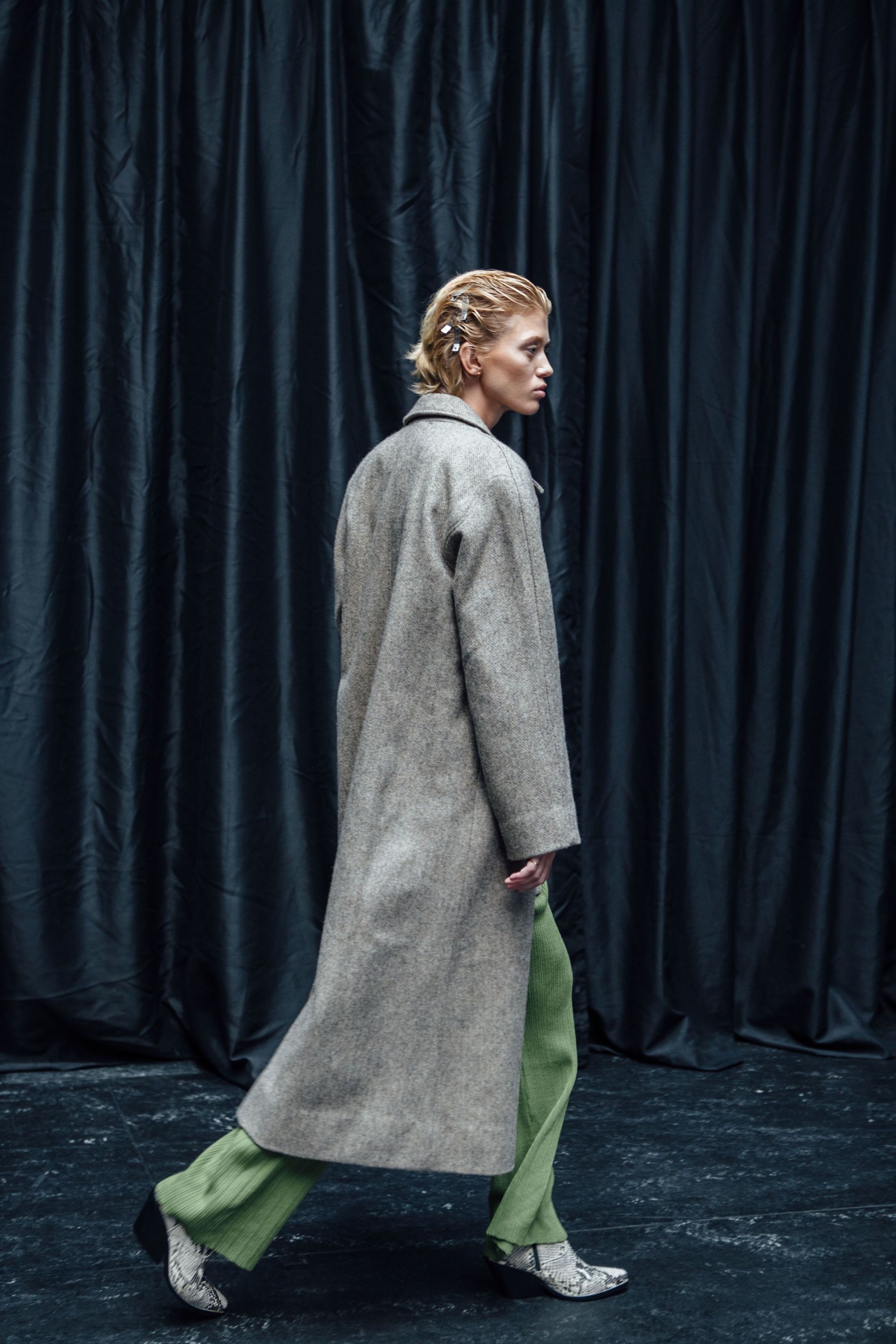 Backstage at ESP's last show.
ESP
In 2015, designer and entrepreneur Elisabeth Stray Pedersen took over a 60-year-old outerwear factory in Oslo and launched her brand ESP. Since then, Pedersen has established herself as a designer with a slow approach to design and a preference for deadstock fabric.
Now, the brand presents its autumn/winter '23 collection for Oslo Runway. As always, ESP is pursuing a see-now-buy-now model, with a pop-up shop selling pieces from collection in close proximity to the show. "Just like how we've done previous seasons," founder Elisabeth Stray Pedersen explains.
We can expect Pedersen's signature styles, clean cuts, and natural mono-materials, with a crafty addition helping customers evolve their wool coats: a customisation kit to embroider or repair the garments as they wish.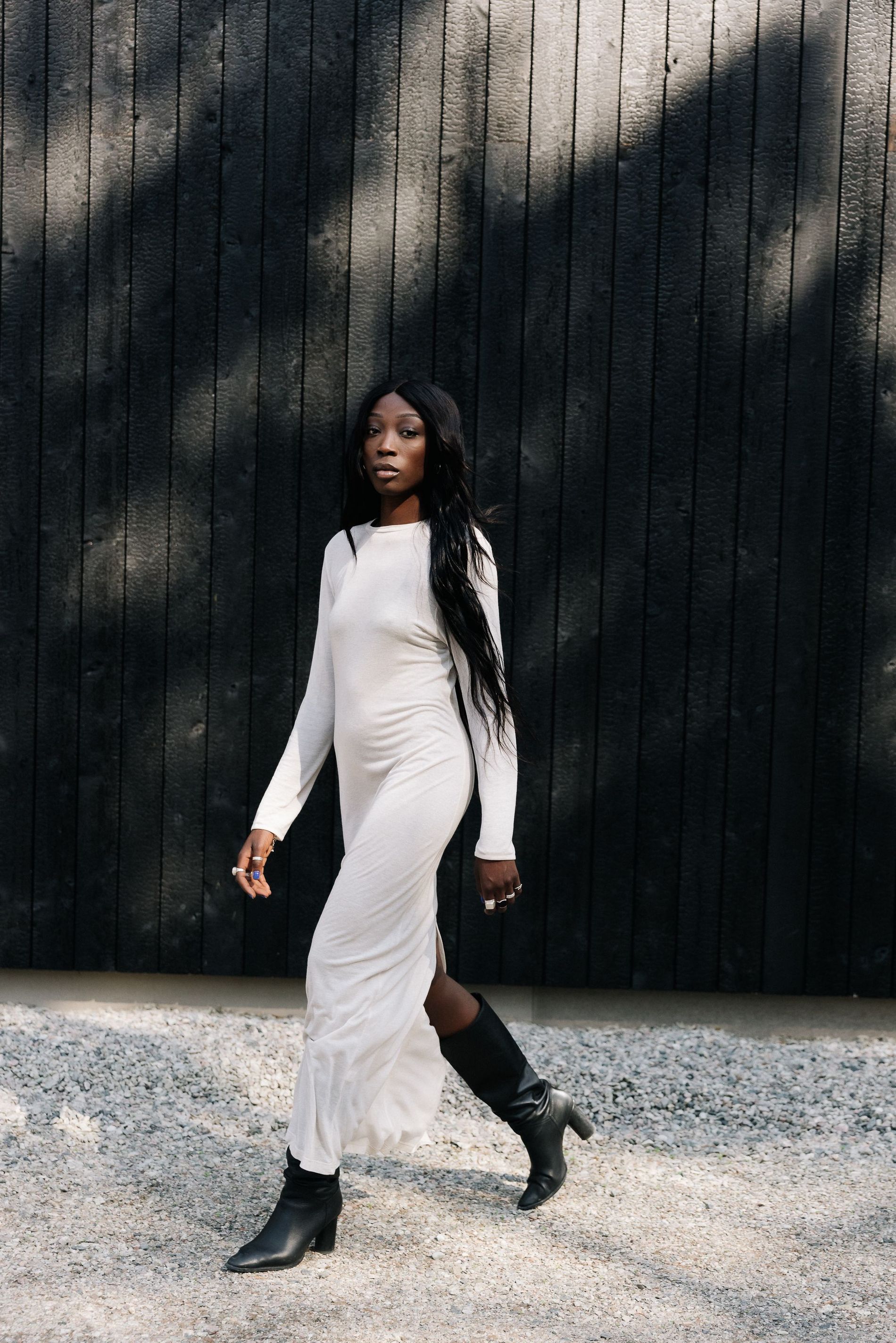 Runway image from Awan's show last season. Photo: Awan
Awan
Anette Miwa Dimmen launched Awan – As We Are Now – with the approach of a tech entrepreneur. Future-forward and tech-enabled, the fashion brand is based on circular principles, designing sets and dresses for women with a liberating sense of comfort and versatility.
This season, the brand focuses on AI as it partners with interdisciplinary visual artist Edmond Yang to create a fashion shoot spanning several global locations. "With this AI shoot, it is extremely important for us to highlight the new world of possibilities in fashion based on positive values rather than falling into the trap of AI biases," says Miwa Dimmen. "We want to show how AI can contribute to creating a more sustainable and inclusive industry."
During this year's Oslo Runway, Awan will host both a live fashion show and a panel talk between leading profiles within fashion, AI technology, and trend analysis. The full shoot will be revealed during the talk and will undoubtedly be a visual feast for the eyes.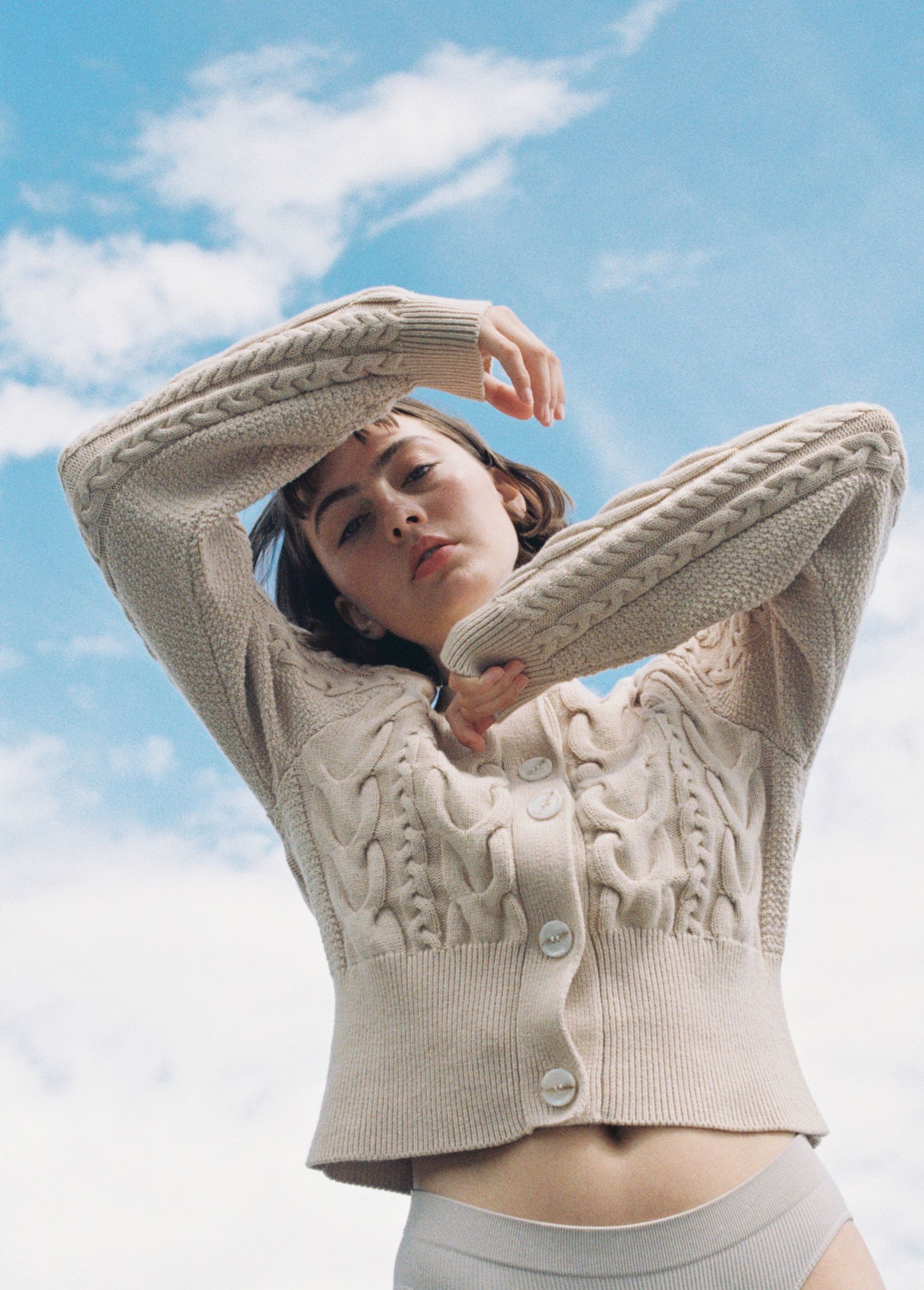 Sneak peek from Ilag's upcoming collection. Photo: Ilag
Ilag
According to designer and founder Renate Nipe, this season is "the most toned down collection" since the launch of her brand Ilag in 2020. ""It has taken a few seasons for me to understand my customers, what they want, and how they feel about the Ilag garments," says Nipe. "I see that they want Ilag daily; I have created a versatile, more mature, and light collection."
The result is a spring/summer '24 collection filled with a warm mix of light everyday essentials with the addition of cheeky and playful garments. "The prints are more subtle, and I have focused on the colour and material scale in its entirety," notes Nipe. "I love the feeling of softness and playfulness; I have mixed this with more masculine and practical garments that I myself would have worn every day, again and again."
Expect the brand's usual pink shades, denim textures, shell coats, and summer knitwear. "And not to forget the quilted garments," adds Nipe.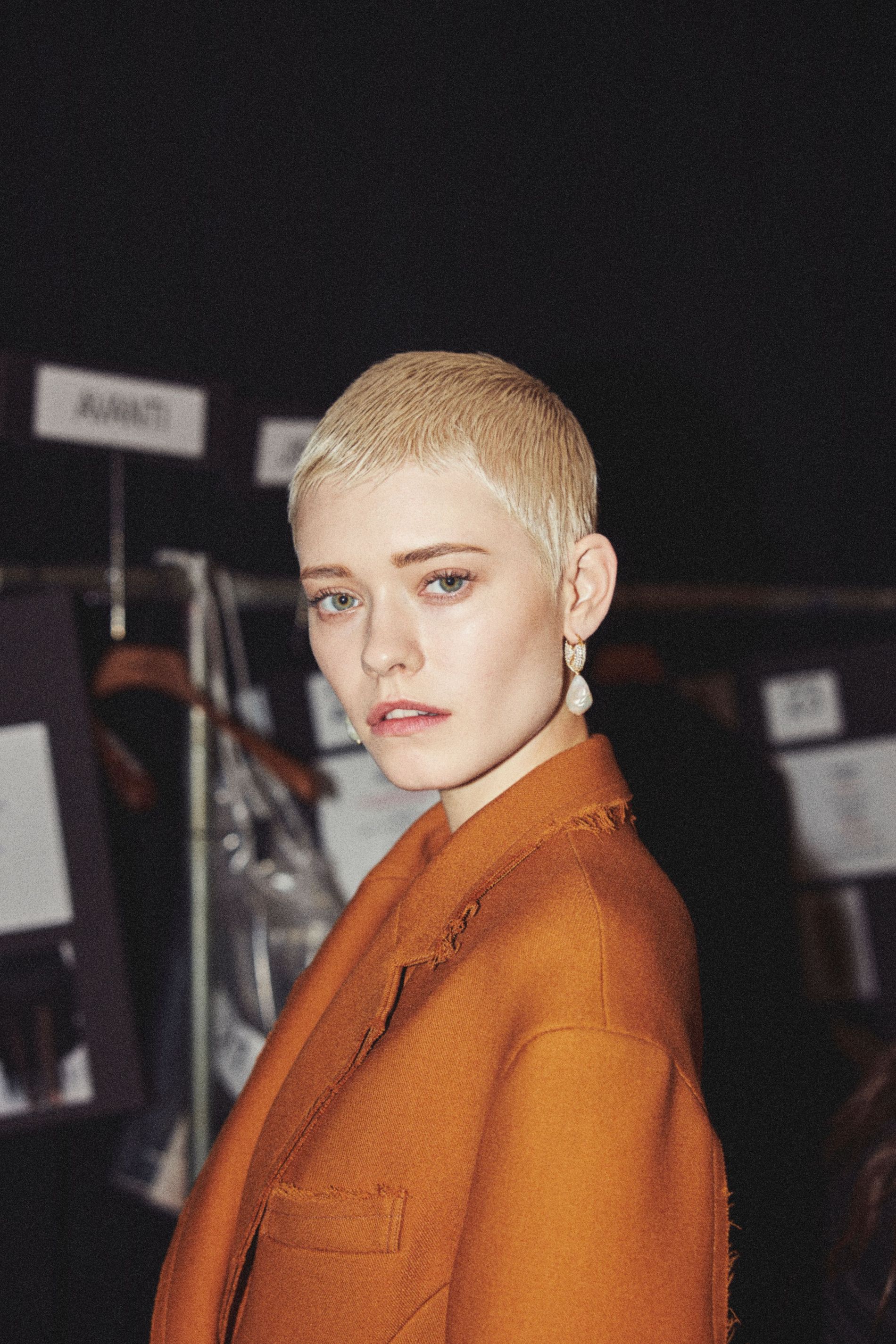 Backstage image from Pearl Octopuss.y's Jason Wu collaboration. Photo: Stephanie Sikkes
Pearl Octopuss.y
From collaborating with Jason Wu during New York Fashion Week to being spotted on almost every Scandinavian style maven, Cathrine Børter's glistening, oceanic jewels have become a pillar in Norway's accessory community. Now, her brand Pearl Octopuss.y is diving even deeper into its universe of contrast during Oslo Runway.
"We haven't yet decided on exactly how we will build the collection or exactly how the presentation will be," says Børter. The designer's priority is to" create freely and independently of constraints like trends, seasons, and the need for constant reinvention."
Instead, Børter wants to create an atmospheric visual universe that seeks to capture the tension between these contrasts and the beauty of all things imperfect. "It's not going to be perfect, but it will be personal and created with passion," she says. "And hopefully inspiring and beautiful."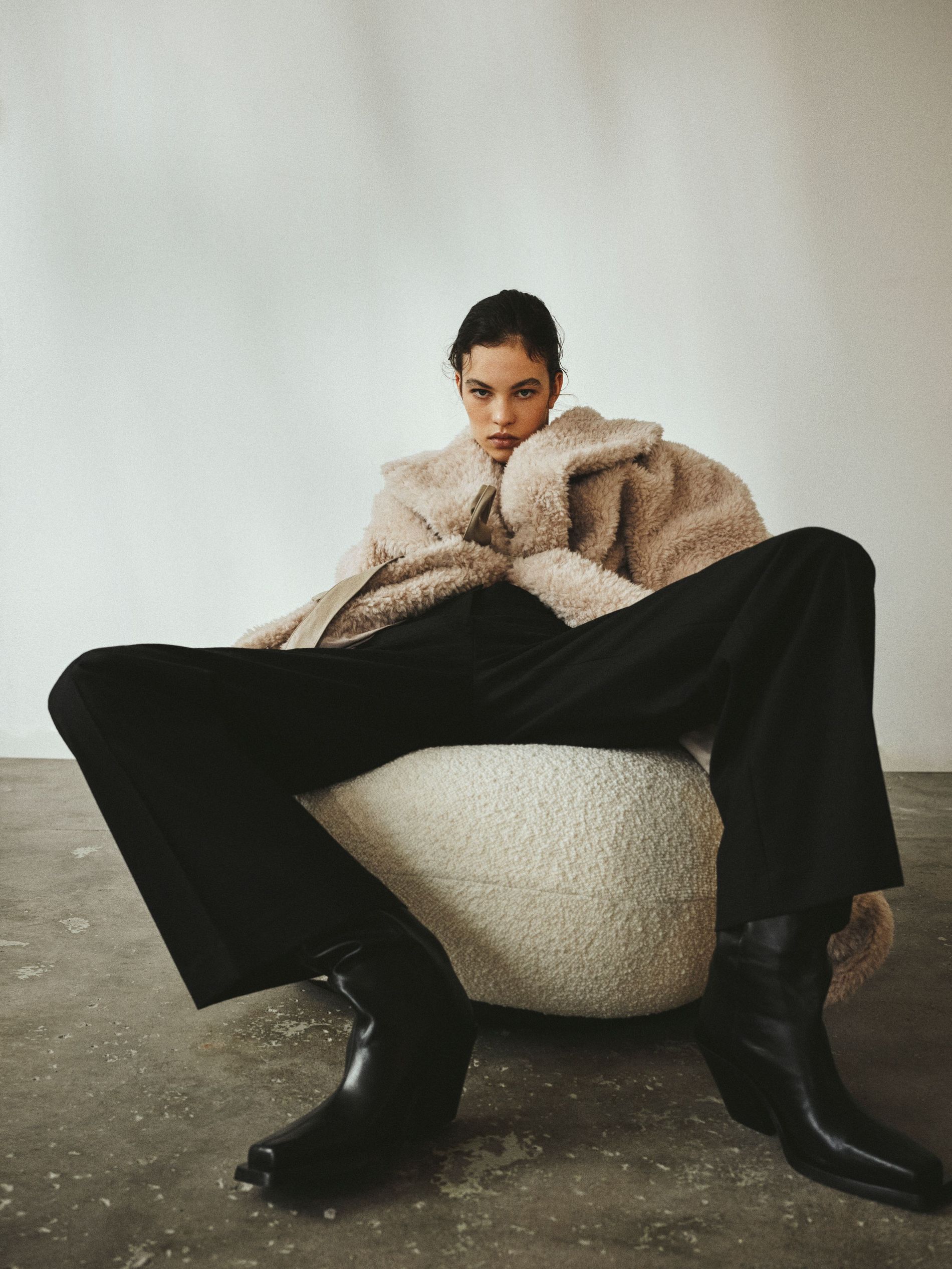 A sneak peak at One and Other's autumn/winter 2023 collection. Photo: One and Other
One and Other
One and Other started as a response to the anti-fast fashion movement. Founder Lene Henriksen's background as a menswear tailor greatly influenced the brand's emphasis on comfort and silhouette, enhancing the essence of Scandinavian design in their creations. Curating a closet of timeless staples to carry with you year-on-year.
As such, the brand plans to showcase a mix of autumn/winter '23 pieces – opting for a see-now-buy-now concept – alongside highlights from its upcoming Spring/Summer '24 collection during the Oslo Runway. "Our collections are seasonless and built on the idea of lasting over time," notes Henriksen. "And we will therefore also highlight some of our signature pieces that have been with us from the beginning.
The new collection blends the brand's usual gentle minimalism with an "Eastern essence", according to Henriksen. It seeks to create a "grounding space for quiet reflections," as proposed by the designer. All by combining trans-seasonal tailoring and timeless pieces, the brand ensures that their creations are built to withstand the test of time, extending beyond the confines of a single season.