Ahead of their next appearance at Vogue Scandinavia x Oslo Runway's official opening party, yhe creative duo behind fashion's favourite double act, William Wilson Doppelganger, share their style tips and on-repeat tracks
Regularly steering the international DJ decks of fashion's most exclusive and sought-out parties, it is surprising to discover the William Wilson Doppelganger duo take their name from the classic short story by Edgar Allen Poe. It's a playful reference from the Paris-based twins, Brice and Regis Abby, which nods to the duality of their identity.
So it only makes sense the pair provided the soundtrack to Stockholm's recent celebration of Clash de Cartier, a jewellery collection all about duality and binary contrasts: the meeting point of classic and punk, edgy and soft, feminine and masculine.
The striking pieces throughout the Clash de Cartier collection are infused with a sense of rebellion while honouring the Maison's penchant for clean, geometric lines. Making its debut in 2019, the collection was followed with a special capsule, Clash [Un]Limited, which launched in Berlin last year. Now, the latest creations for Clash de Cartier continue the rebellious spirit, with a visual language of rhythm and intensity.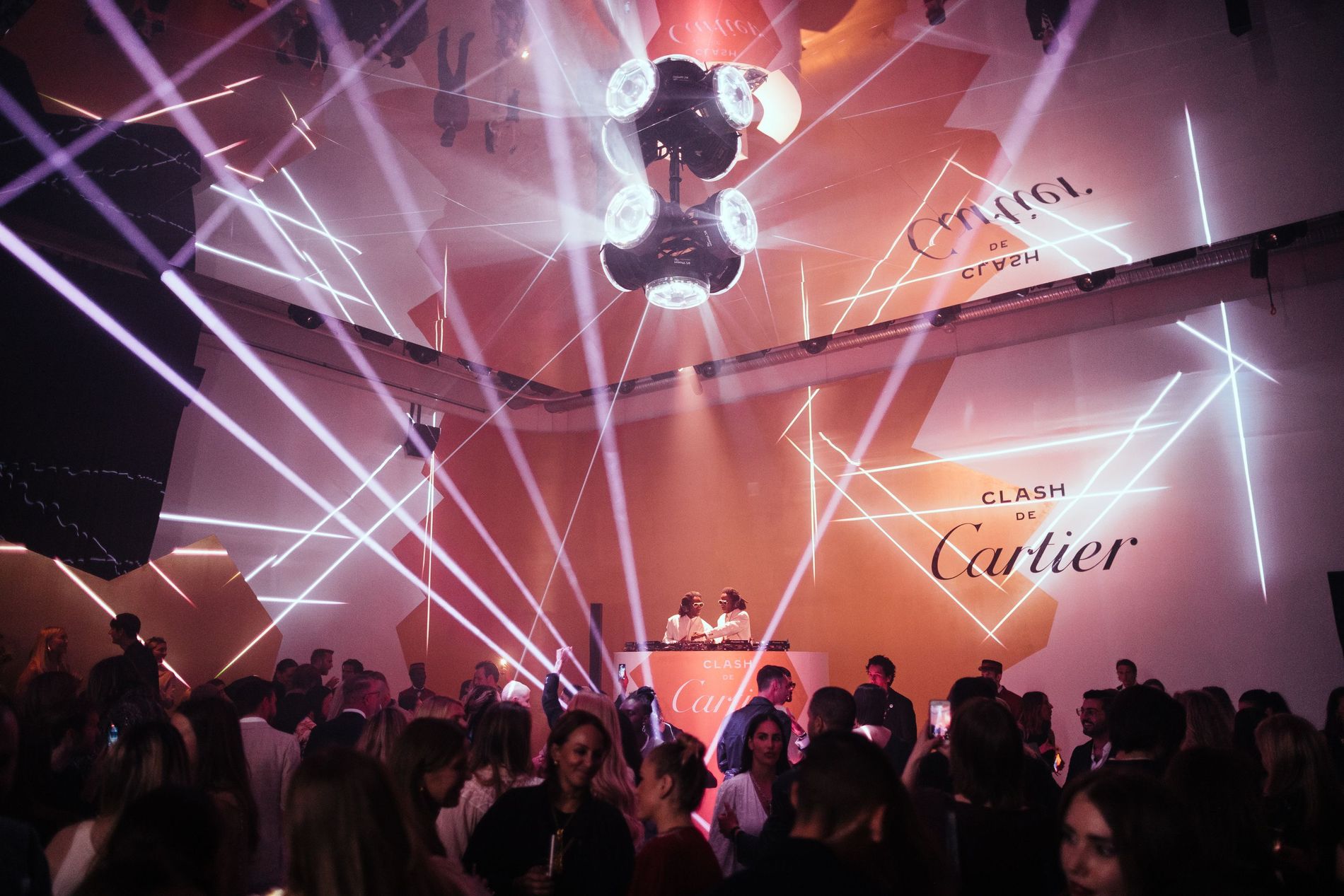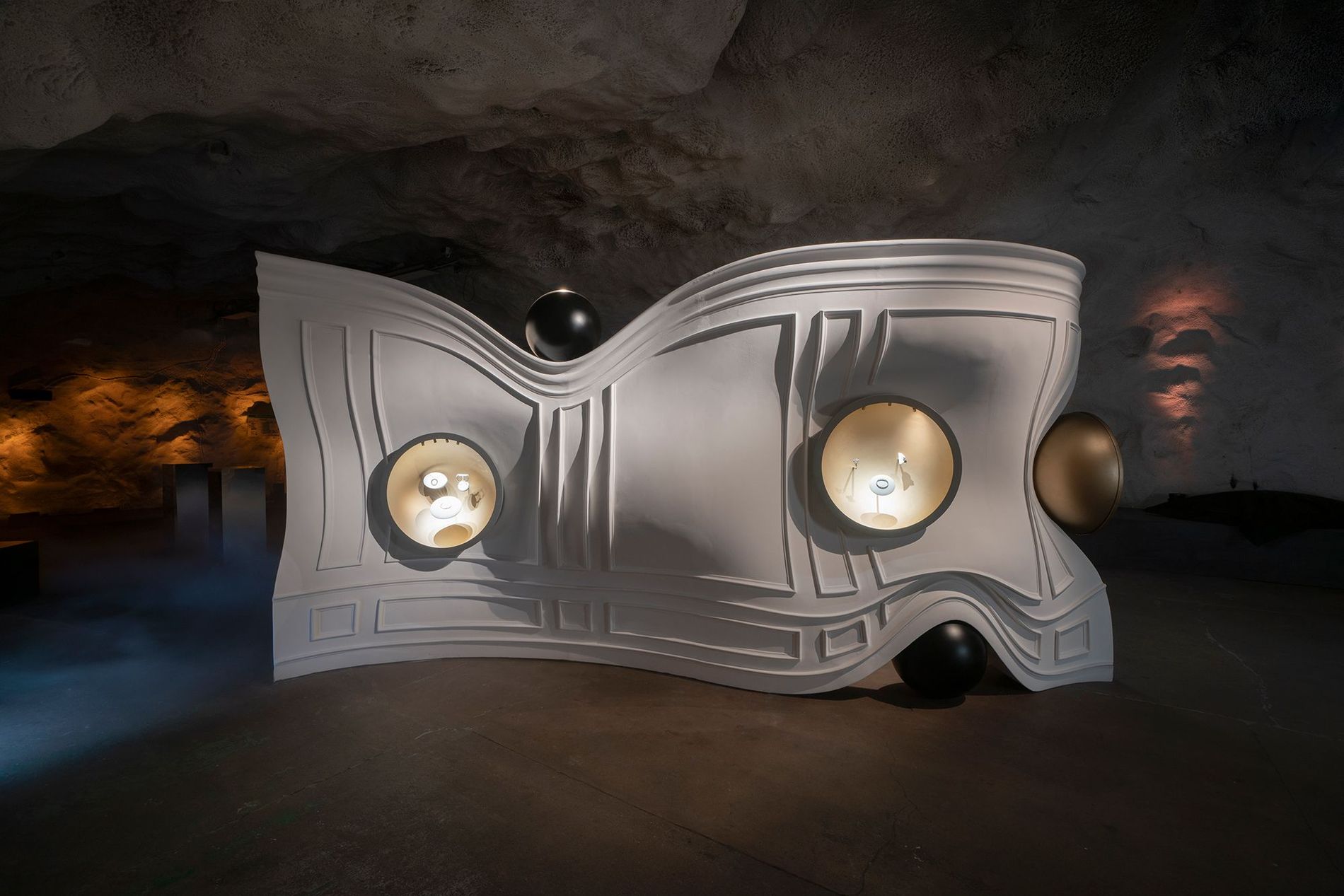 Marking the occasion of the new launch, royals and celebrities such as HH Prince Nikolai of Denmark, Alicia Agneson, Omar Rudberg, Sophia Roe, Edvin Ryding and Emilia de Poret descended on a secret location in the Swedish capital, where they were welcomed by the iconic Cartier grooms.
Dressing for the event, the French twins stayed true to their top style tip: "less is more". Creating their signature mirror-image effect, the twins opted for all-white monochromatic outfits to "complement the decor of Clash de Cartier's party room", finished with identical eyewear.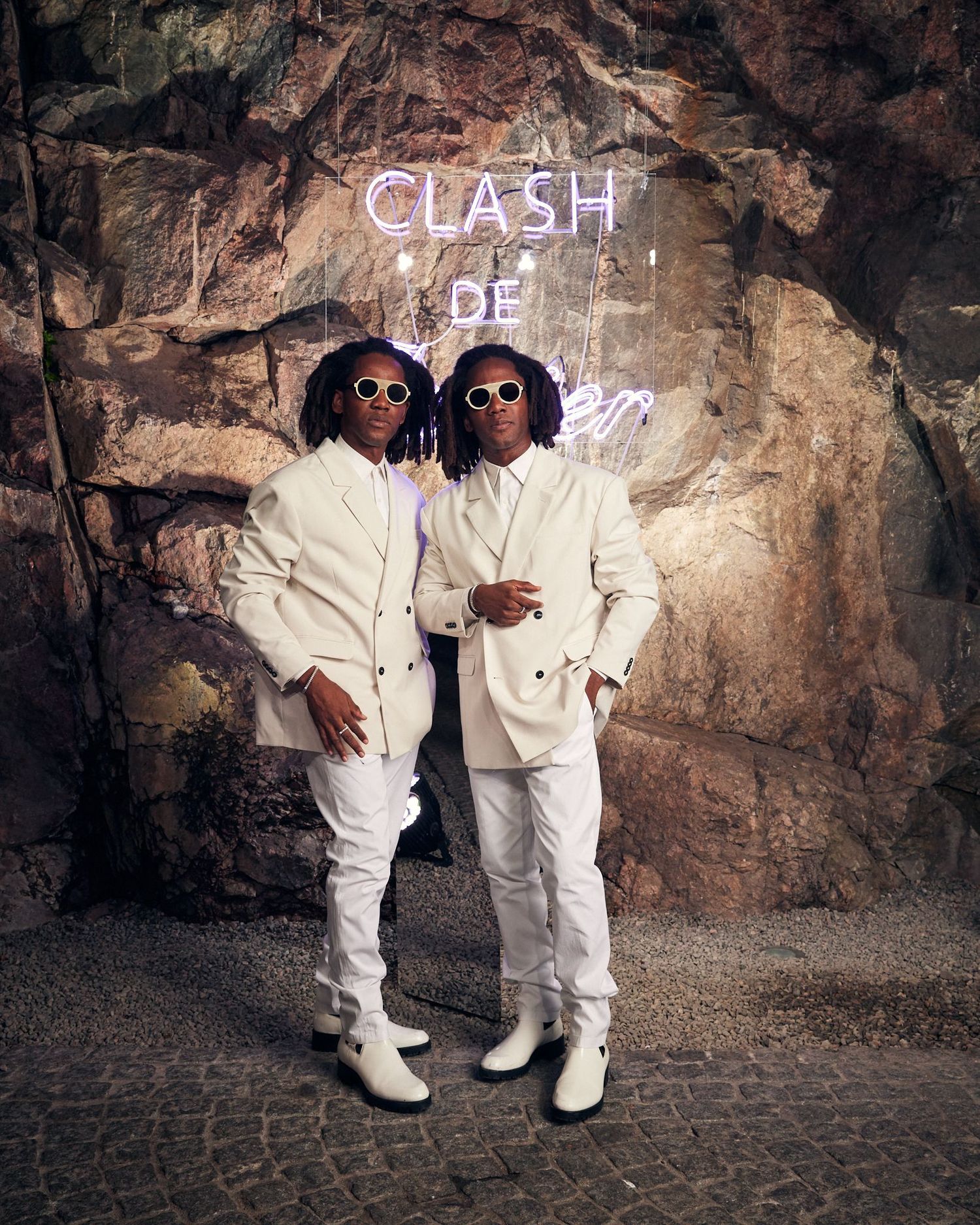 The William Wilson Doppelganger duo. Photo: Cartier
To entertain the star-studded crowd the Doppelganger duo called on their electronic music background, teamed up with their "perfect knowledge of disco hits and classic pop".
However, the musical taste of the duo - who are also established music producers - clearly extends far beyond dancefloor classics, with their current on-repeat tracks including eclectic and cinematic compositions such as 'An Eye for Optical Theory' by Michael Nyman and Ludwig Göransson's 'Tenet' soundtrack.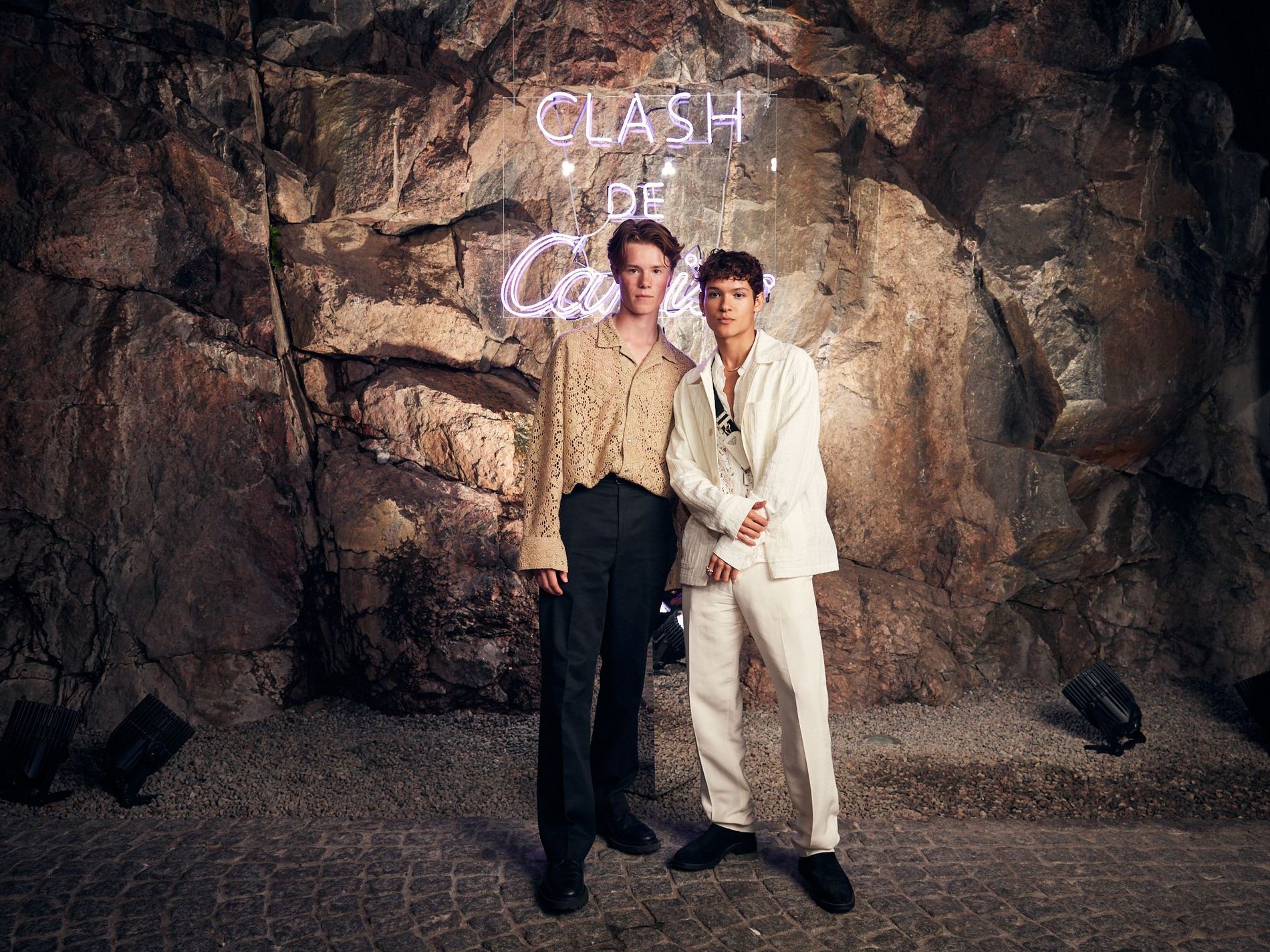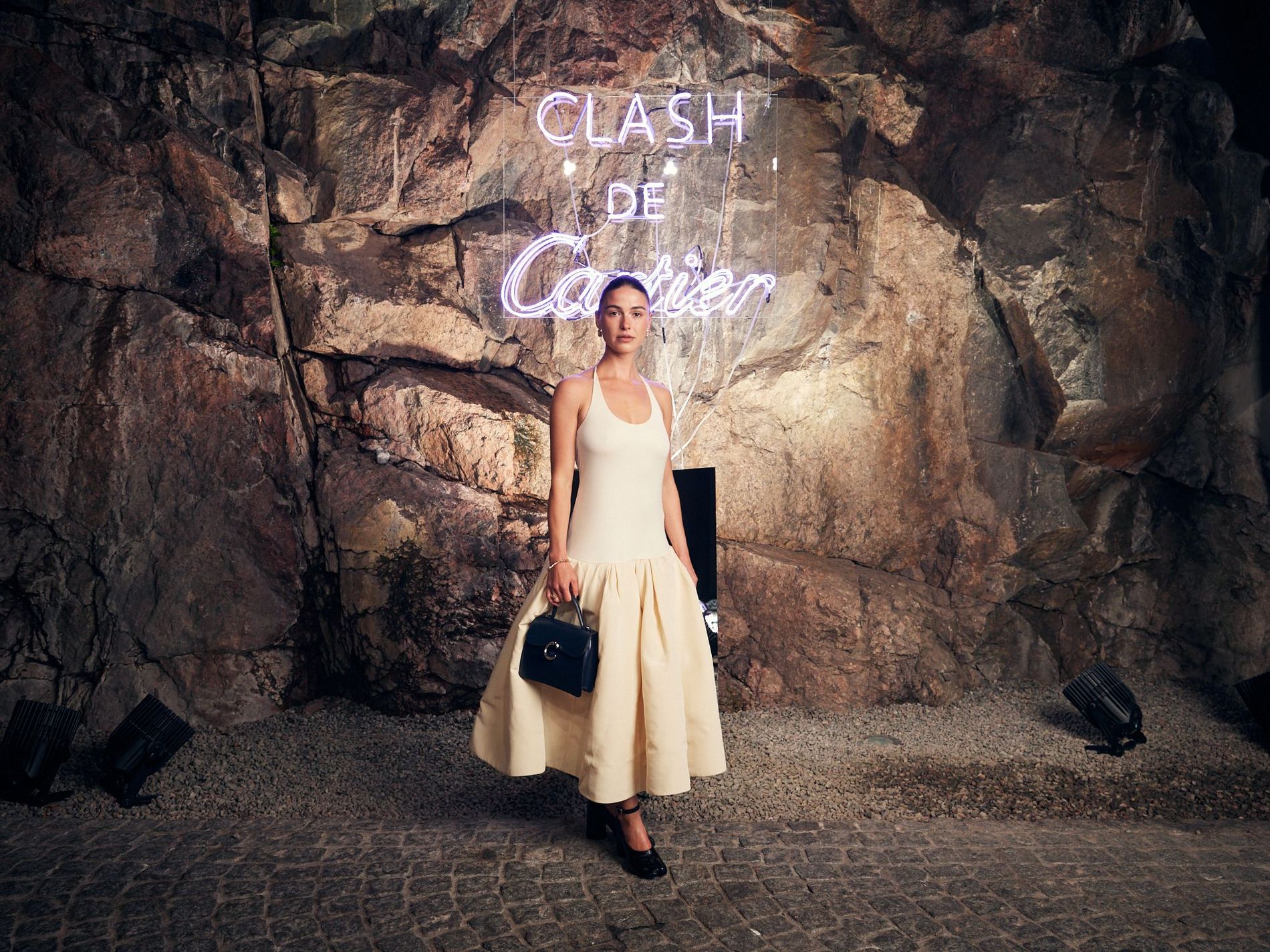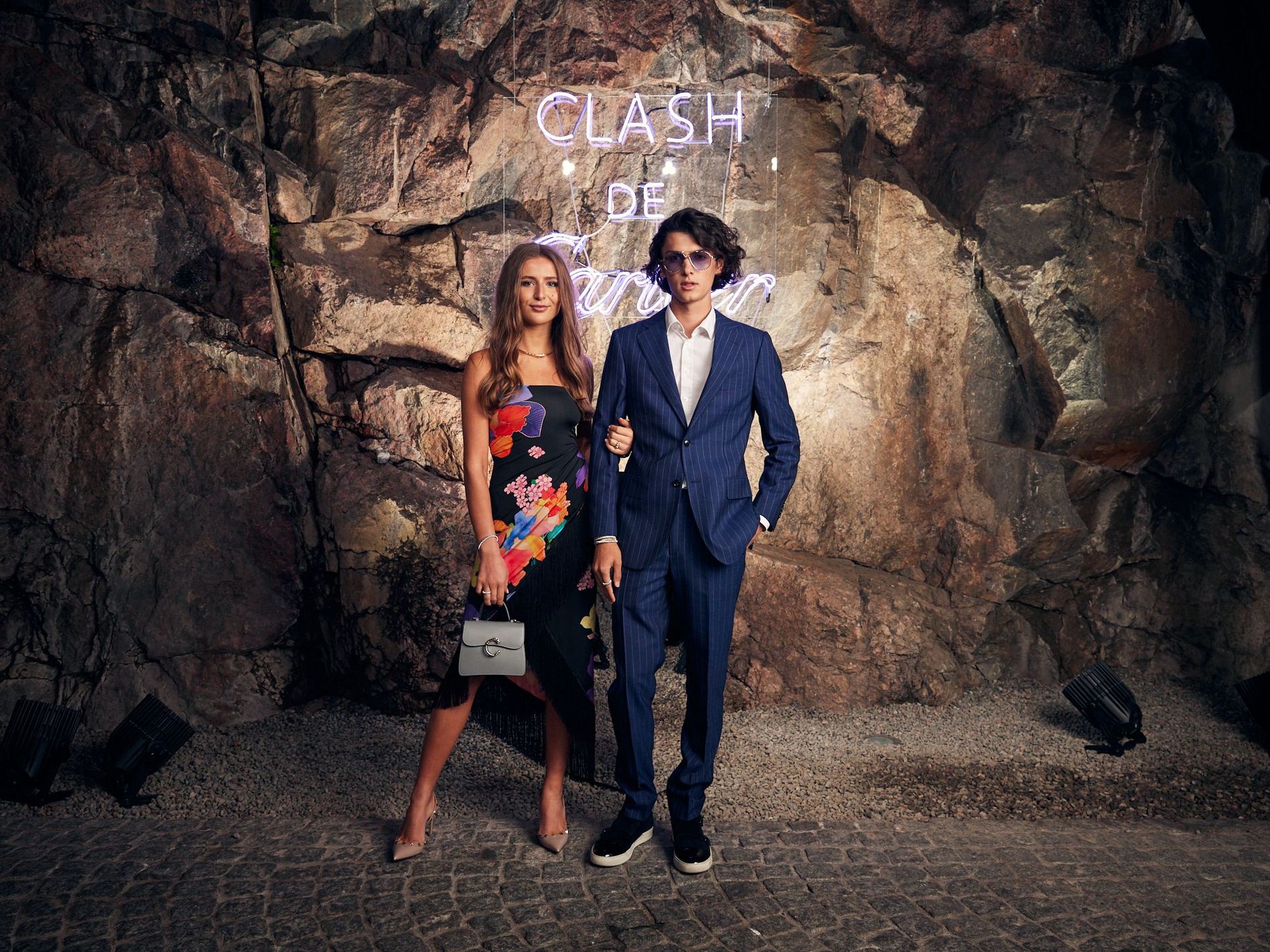 The Clash de Cartier party was not the Abby twins' first time in Stockholm. For over a decade, the pair have regularly visited for both professional projects and vacations, building up a wealth of insider city tips along the way.
"One of our favourite places for a long time was Bistro Jarl, owned by Per Nordling, but sadly this beautiful place doesn't exist anymore", they share. In its place, the Doppelganger duo recommend Canta Lola Restaurante y Bar Social in Östermalm: "[Owner] Erica lets you discover South America through music, recipes and a great wine selection. The vibes are amazing."
Their go-to spots also include the Grand Hôtel, "a classic in the city", as well as Strandbryggan Sea Club, and Villa Dagmar for its beautiful garden which the twins feel gives it a Parisian, Hotel Costes-esque atmosphere.
When they're not playing tracks at the world's most exciting parties, the twins are notable visual artists who have shown exhibitions with the gallery Spinello Projects at Art Basel Miami Beach and Armory art fair in New York. For a dose of art in Stockholm, they recommend Moderna Museet. "It's a wonderful museum with masterpieces of art history, like 'Le Grand Verre' by Marcel Duchamp and beautiful Yves Klein paintings."
Finally, the question that we all want answered: are the William Wilson Doppelganger duo ever not twinning? The answer is no, never.