The brand director and model gives us a taste of her life stateside. Discover all her favourite finds, from unmissable brunch spots to vintage store treasures
When Ulrikke Høyer swapped canal-side views of the Danish capital for the bustling sidewalks of New York, it was a move with a twin purpose. "We moved this September for business opportunities but also for a fresh sense of perspective," Høyer explains, having made the switch with partner Gustav Brint, art director at Office Magazine. "Living here before we settle and grow old, in a city that never sleeps and is so full of opportunity, it feels like a childhood dream."
A few months on, and the Lié Studio Brand Director and Ford Models-signed model is clearly happy with her decision. "Just being in a city that's so different from home, I really appreciate what it can give you. Danish life is so calm and comfortable but here in New York, the city has given me so many new impressions and experiences which has opened my eyes in many ways," she says.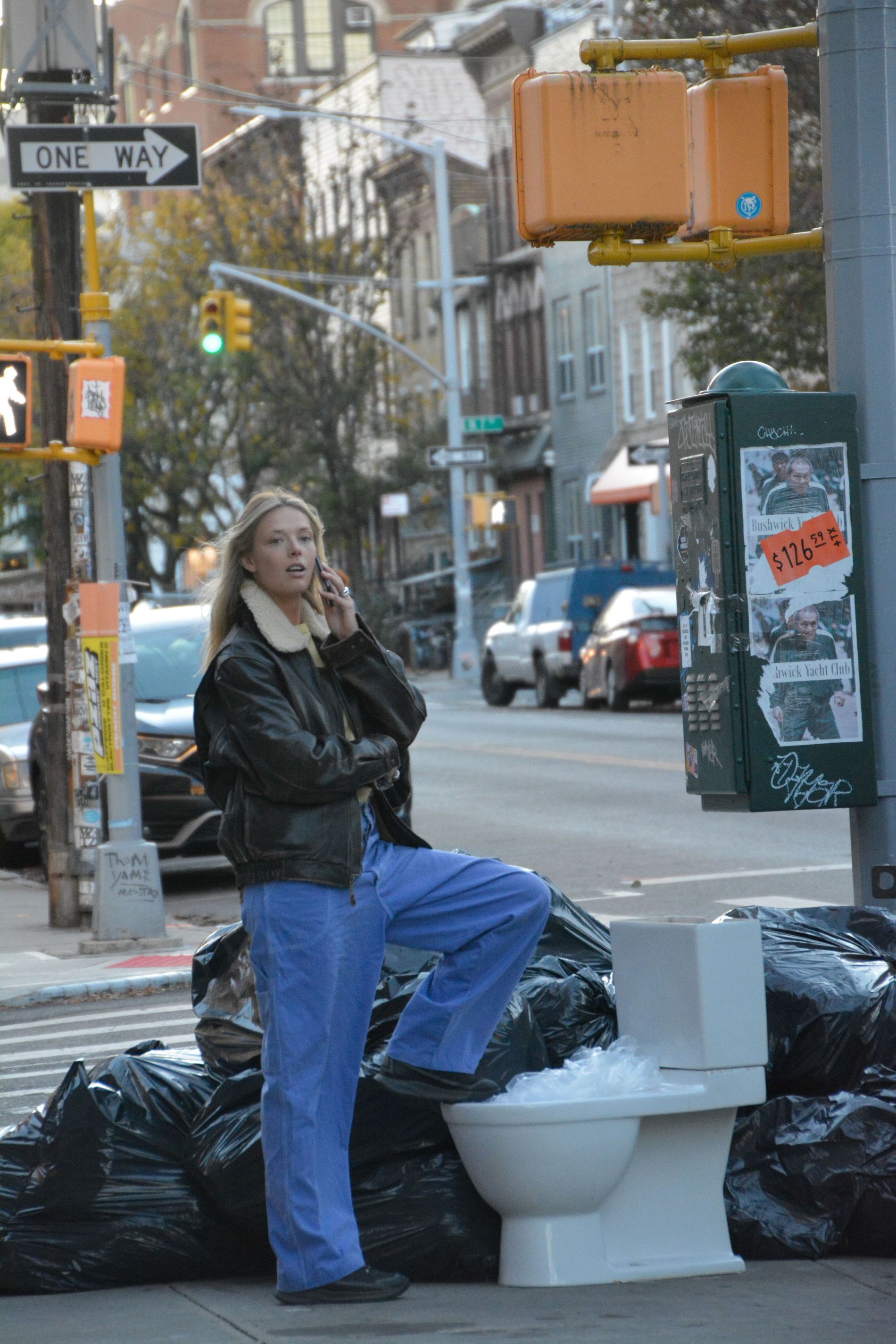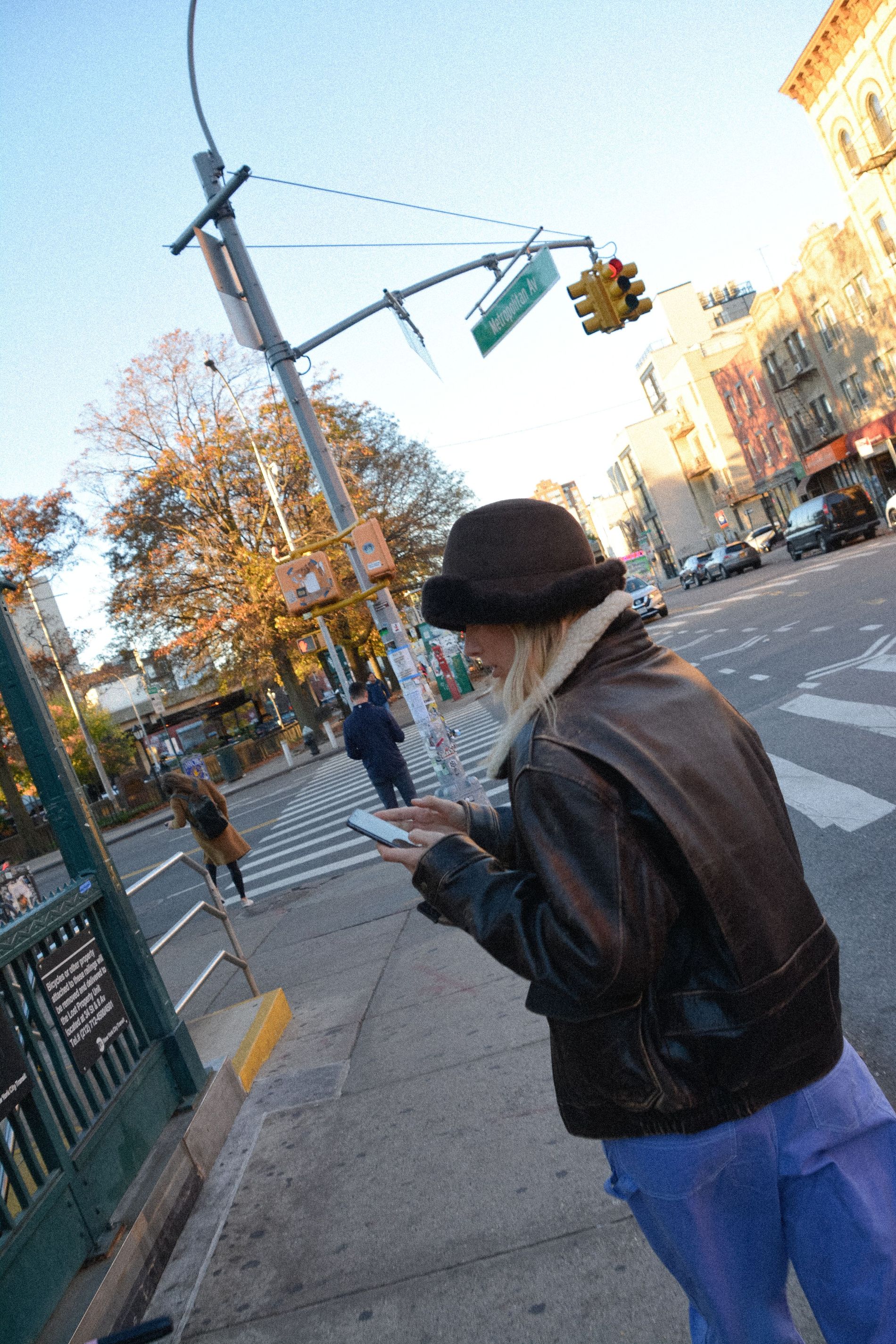 It was a family vacation to the Big Apple as a teenager that foreshadowed Høyer's future in the city. "As a tourist, you view the city through a totally different lens. When I first visited I thought 'how do people live here, it's so noisy and busy!' but as a local you really find your spot. Gustav and I moved to Williamsburg, away from the buzz of Manhattan. The idea of coming home from a day of work in Manhattan to a quiet apartment in our calm neighborhood, it feels like I can breathe again."
In part, this is her Nordic roots talking, she admits. "As a Scandinavian myself, that's one thing I need to have in a city, a place to breathe and relax. A space that feels peaceful. We live close to the water like we did in Denmark, so having the water around me gives me a feeling of home."
Since launching in 2021, jewellery brand Lié Studio has garnered a cultish following as a Nordic style favourite. Høyer works at the helm alongside co-founders and sisters Amalie and Cecilie Moosgaard and credits New York with fueling something of a creative renaissance for her.
"One thing that feels different here is that it feels like people live by their own rules, doing whatever they like, and this seems both overwhelming at times but also liberating," she says. "The city feels like a great epicentre of multiculturalism where there are many people who live by their own reality which creates this vibrant, intriguing feeling."
So what are Høyer's tips on how to get the best out of the city? Here's her whistle-stop tour to New York.
Act like a real local
The first stop on Høyer's tour is lunch at Kellogg's Diner (518 Metropolitan Ave, Brooklyn, NY 11211) which has been in business since the 1940s. The 24-hour restaurant serves a fusion of Greek and American style dishes against a backdrop of pop art-inspired decor and is a regular favourite for the model. "It's such an authentic diner where you can order everything you could ever dream of," she explains.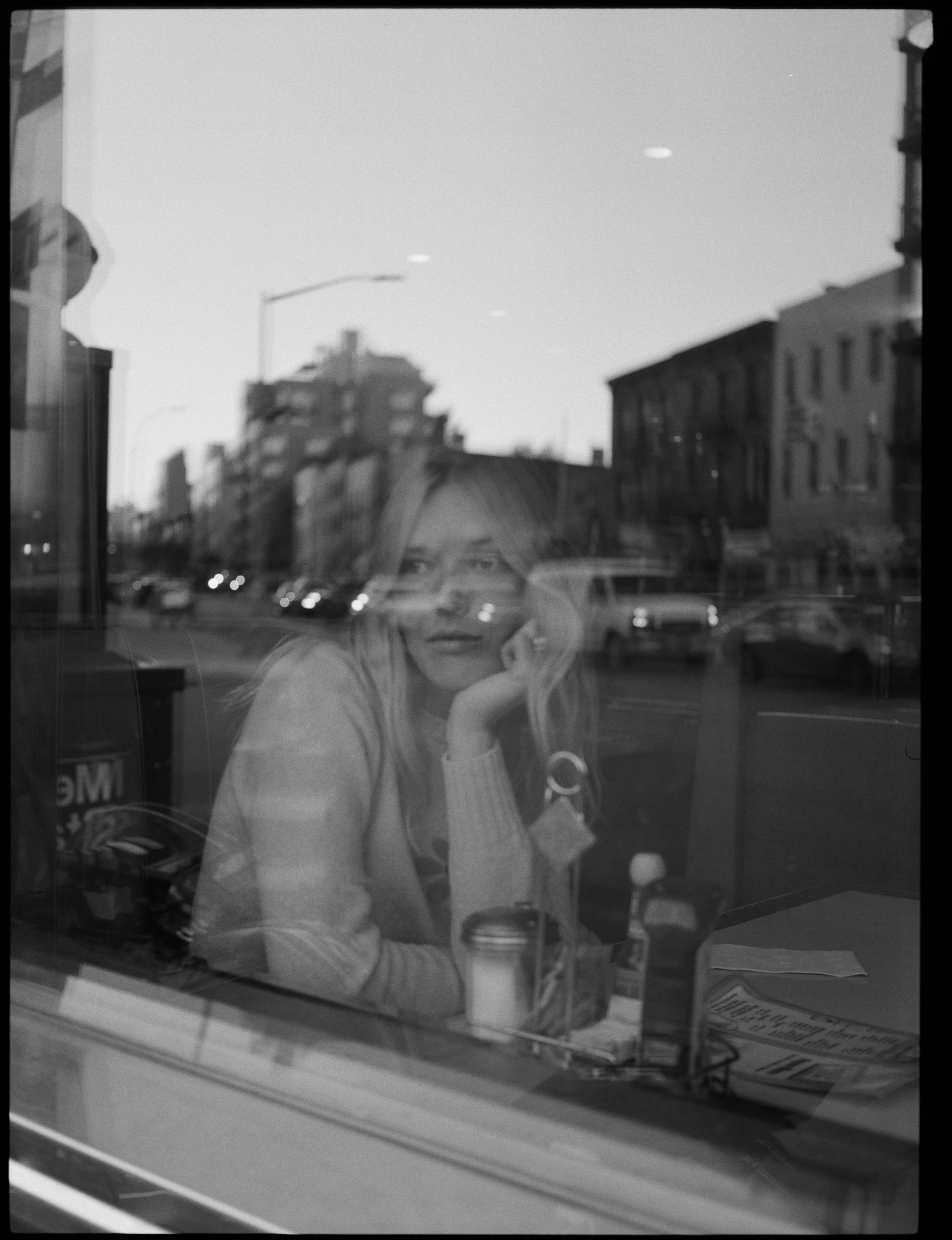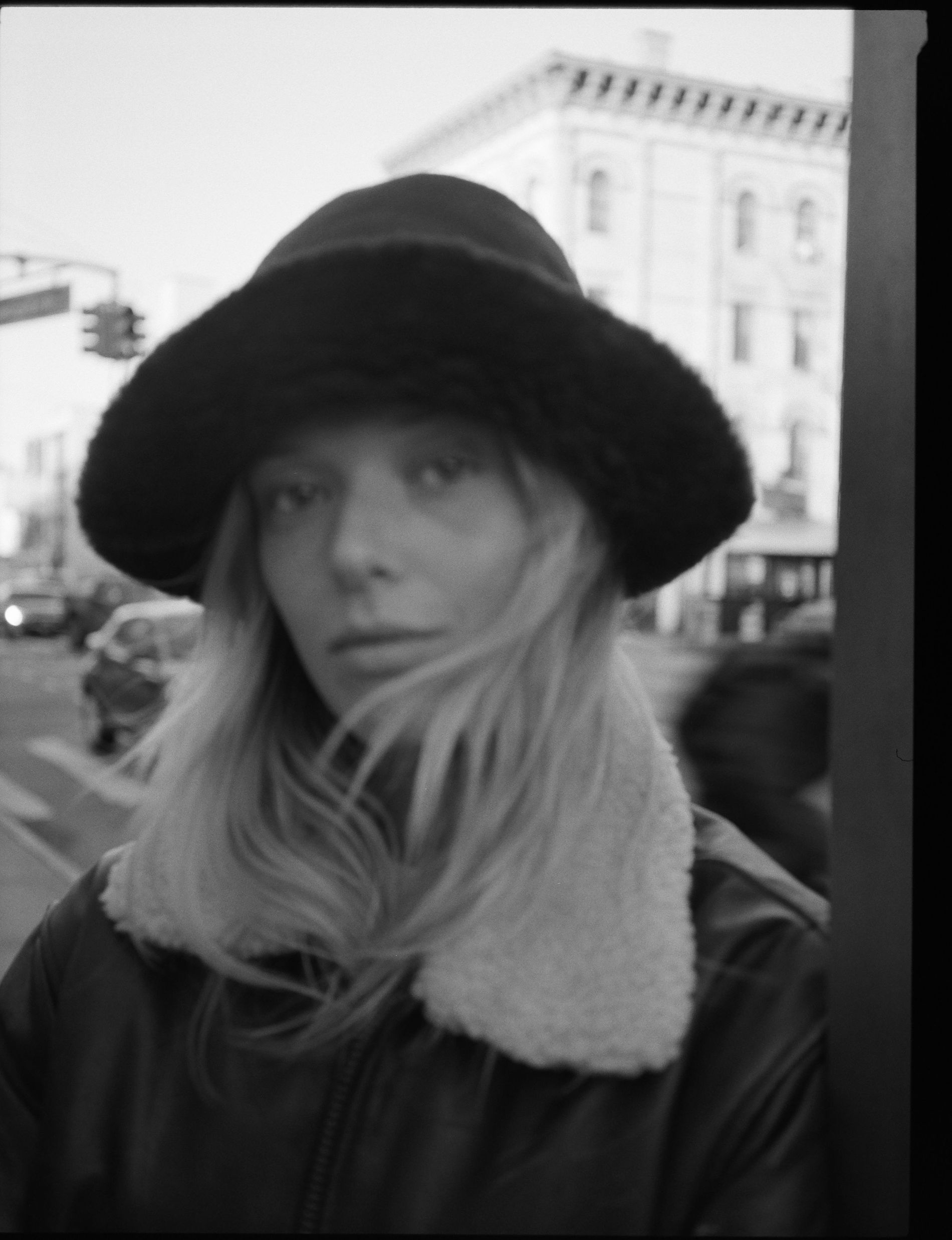 While going to a diner might seem like a touristy gimmick, "if you find the old-school ones, it's such an authentic experience," Høyer insists. "It's like stepping back in time to a slower pace in New York. In the diner, you can pause time. When you see the staff at work, laughing away with their colleagues and singing along to the vintage tunes as they serve up American classics, it seems like second-nature. It's the same with the customers, who act and feel like they're at home".
Hop on a bike
After a wholesome lunch amid bubbly colourful surroundings, channel your Scandinavian heritage and grab a bike. Exploring a city in the saddle, especially somewhere as vast and vibrant as New York, is a perfect ways to feel at home.
The best way is to spontaneously cycle and see where the city takes you, says Høyer, who bought her bike secondhand from a guy in her building. "Biking is such a fundamental part of our daily lives in Copenhagen, so being able to sit in the saddle and ride around New York gives me a feeling of home, which I appreciate."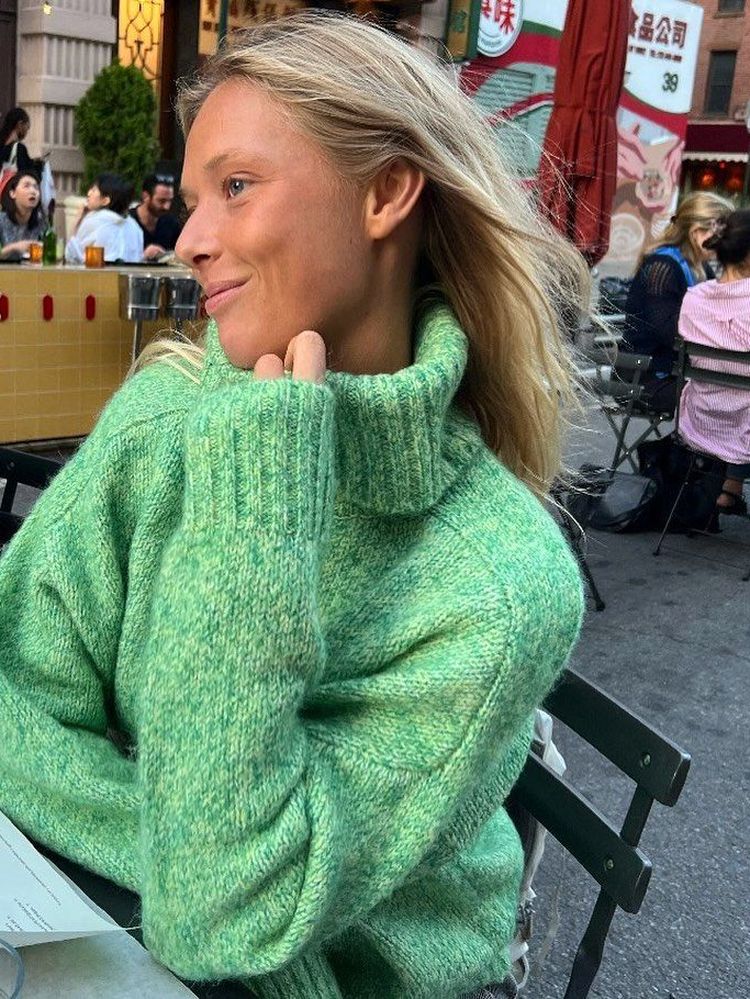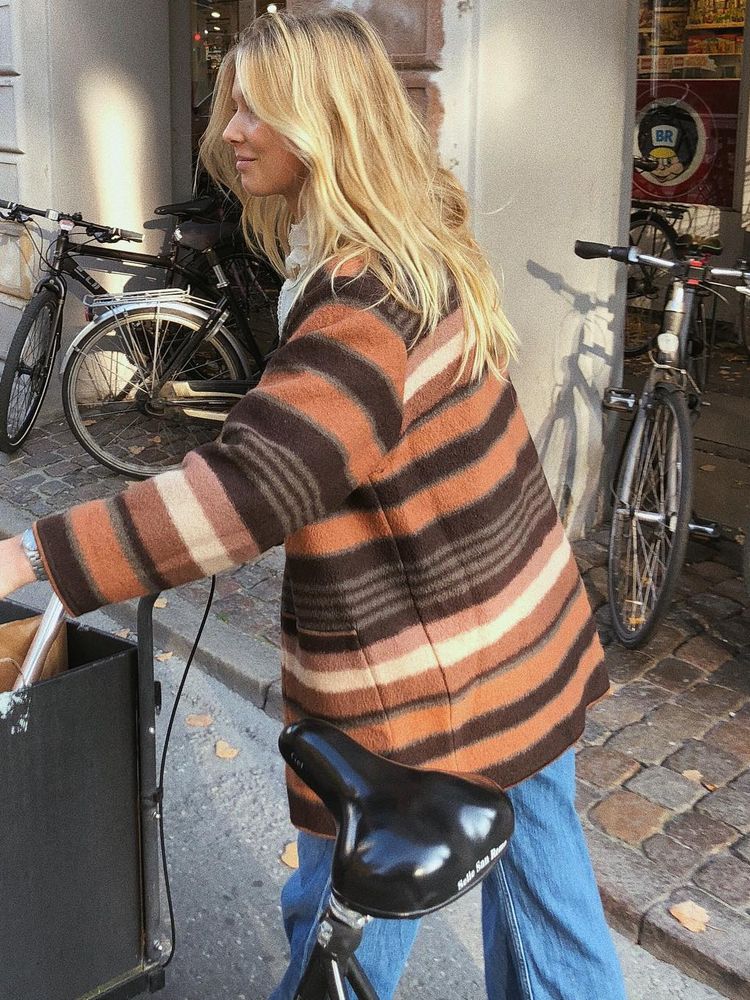 Enjoy a bit of NYC park life
Like many Scandinavians, Høyer often finds herself looking for new places where she can slowly digest her thoughts and experiences, to be still, silent and relaxed. "Parks are good for this", she says, "just sitting on a bench, observing what's happening around you, reading a book."
"I especially love experiencing this city with Gustav, it's truly such a privilege, being able to digest the impressions and share these memories with him, it's so valuable," Høyer adds. "I used to travel to New York quite a lot a few years back, mostly by myself for work, and to be honest I wasn't a big fan which I now realise was mainly because I wanted to share the city with someone else."
McCarren Park in Brooklyn is an idyllic spot and one of Høyer's favourites when it comes to needing to sit on a bench and watch the world go by for a while. It's a great way to connect and slow down with the city to experience it like a local, she says.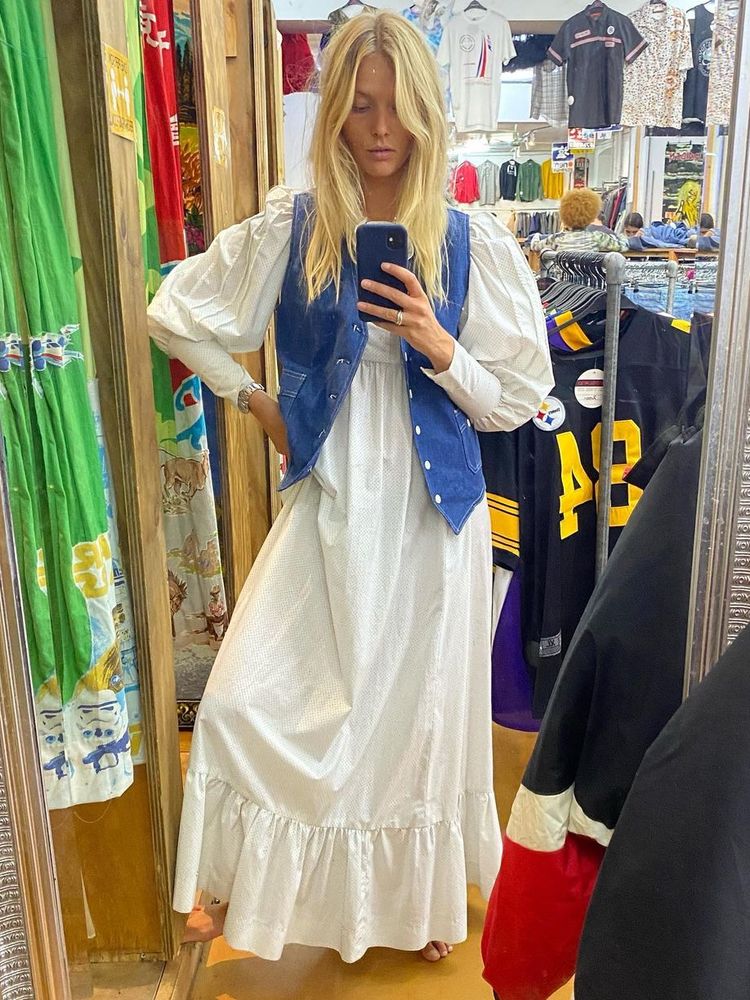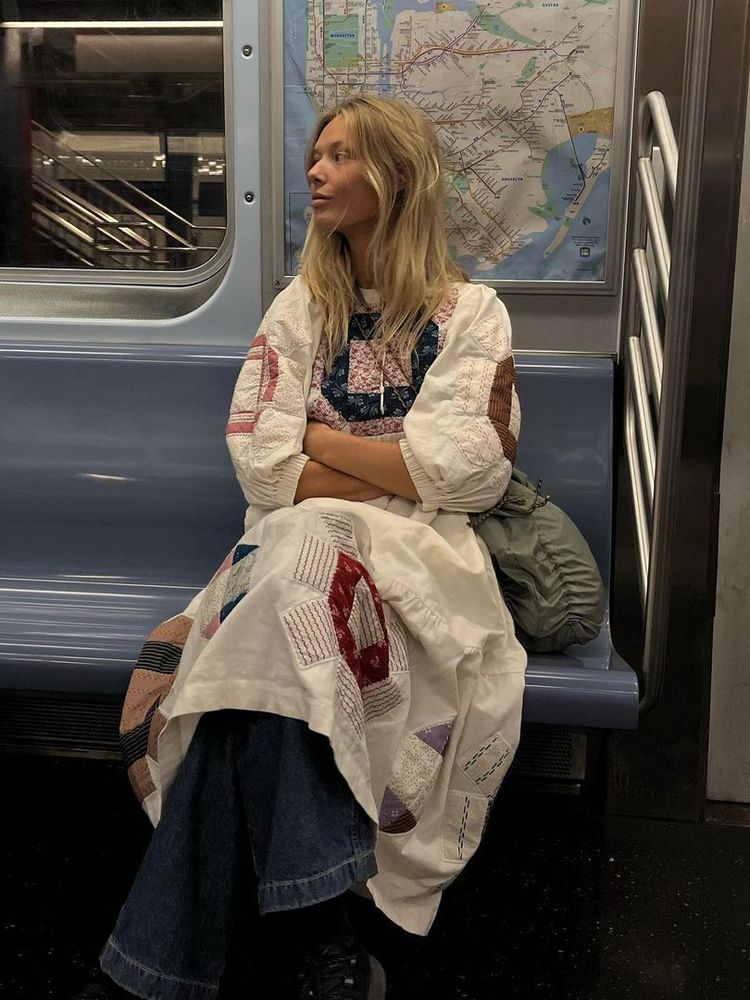 Go vintage
While New York is a city that encourages consumerism with its sleek stores and multi-storey boutiques, it's also one of the best places in the world for a vintage hunt. Rifling through a great vintage store can be calm and therapeutic, and there's something rather intriguing about flicking through old garments worn by past New York residents. In a way, you're exploring the history of the city through its fashion.
Høyer's favourite go-tos include Seven Wonders Collective (Franklin Street, Greenpoint) and Harley's (41 Essex St, Lower East Side) which she says is the perfect "cute little curated vintage shop, where you'll find the perfect thing or two once in a while." And when you've exhausted those or you're looking for something special, say vintage wedding gowns, try Stella Dallas (281 N 6th Street, Brooklyn).
"I really enjoy vintage shopping," says Høyer. "I'm quite a conscious consumer when it comes to buying so it's more about the hunt, finding the unexpected perfect piece hidden in the depths of a pile of clothes."