The Norwegian-American actress is a Netflix darling and Chanel ambassador poised for full-blown stardom
All products featured on Vogue are independently selected by our editors. However, when you buy something through our retail links, we may earn an affiliate commission.
Kristine Frøseth grew up between two worlds. First there was New Jersey, the quintessential American suburb made famous, or infamous, by Tony Soprano and less-than-flattering reality television depictions. Then there was Ås, the rural Norwegian town characterised primarily by its tranquil beauty and its proximity to the idyllic beaches of Drøbak. She was born in the former, to Norwegian parents, and spent the better part of her adolescence traveling back and forth at the whims of her father's career.
"I'd have three years to settle in, make friends and then we'd leave again," she says, on a video call from her apartment in Williamsburg, Brooklyn, where she now lives. "I tried to keep in touch on MSN — remember MSN?" she asks me, referring to the online chat service favored by teens in the early 2000s. "Or I'd memorise all my friend's phone numbers and stuff like that, but we were kids so it was hard to keep in touch."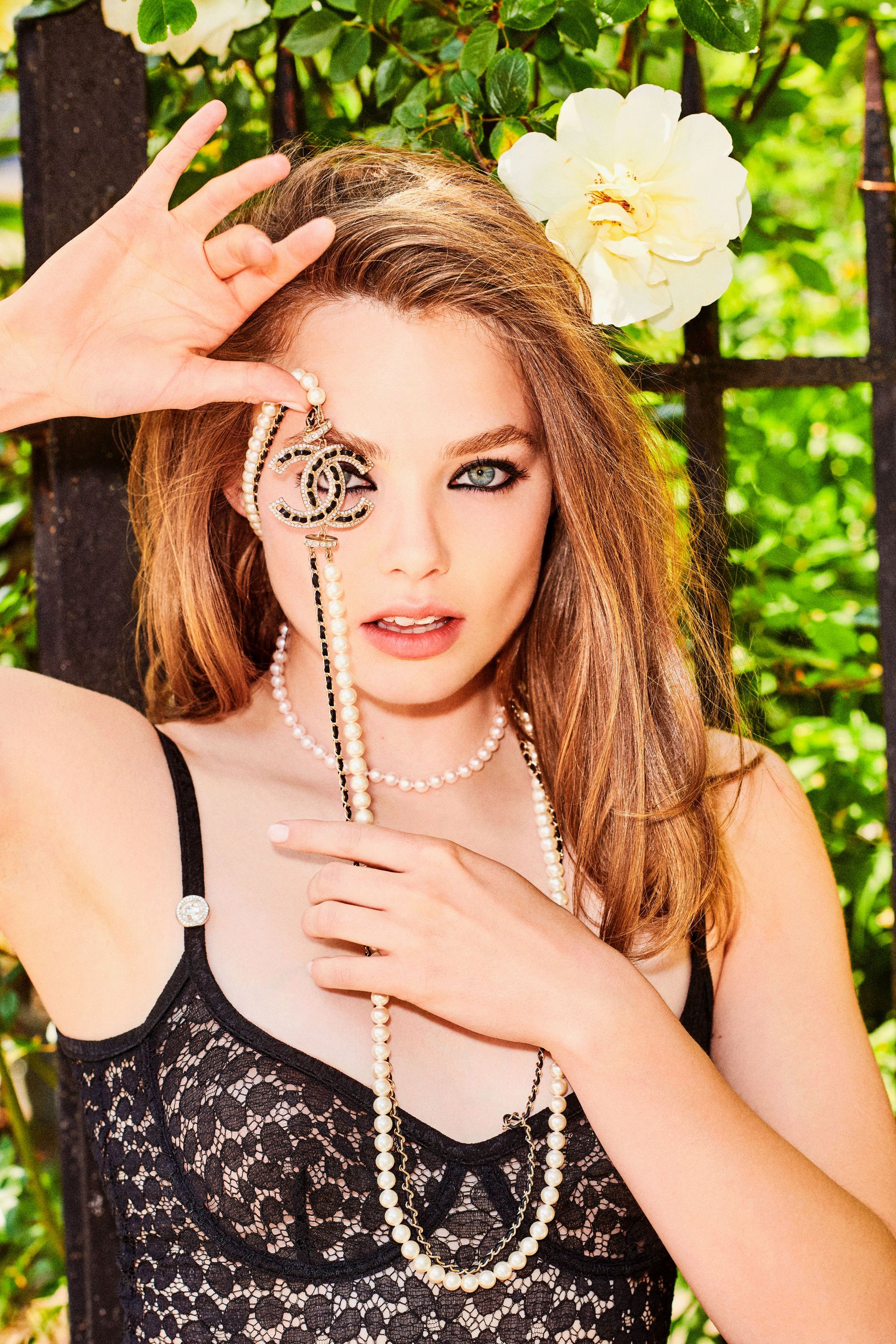 Stretch lace bodysuit, €1,580, Metal glass necklace, €1,520. Both Chanel. Pearl necklace, €1,900. Yana Nesper. Photo: Ellen von Unwerth
I just want to tap into all different worlds. Or explore areas I've been scared to explore within myself.
Kristine Frøseth
Perhaps this recurring dose of culture shock prepared Frøseth, now 24-years-old, for the pick-up-and-go life of an actress, though it is hard to believe anything could have prepared her for this past year. While most of us were baking sourdough or otherwise trying to pass the time, she was filming roles in not one but three standout projects: Lena Dunham's hotly anticipated film Sharp Stick, star-studded anthology series The First Lady, in which she plays a young Betty Ford to Michelle Pfeiffer's mature Betty Ford, and Amazon's ballet thriller Birds of Paradise.
The latter, which releases via the streaming giant in September, was a true fish out of water situation. "I'd never done dance my entire life, not contemporary, none of it," says Frøseth, who trained nonstop for three months to play a ballerina vying to join the prestigious Opéra national de Paris. "Did you ever dance?" She has the charming habit of asking back my interview questions, throwing us both into a giggly digression. I manage to get us back on track.
"I wanted to be as disciplined as possible and live the life of a ballerina, but three months was just not enough time. It was really fun to kind of… try." This willingness to throw herself full force into any assignment, no matter how daunting, is what makes Frøseth such a thrilling young talent. "I just want to tap into all different worlds," she says. "Or explore areas I've been scared to explore within myself."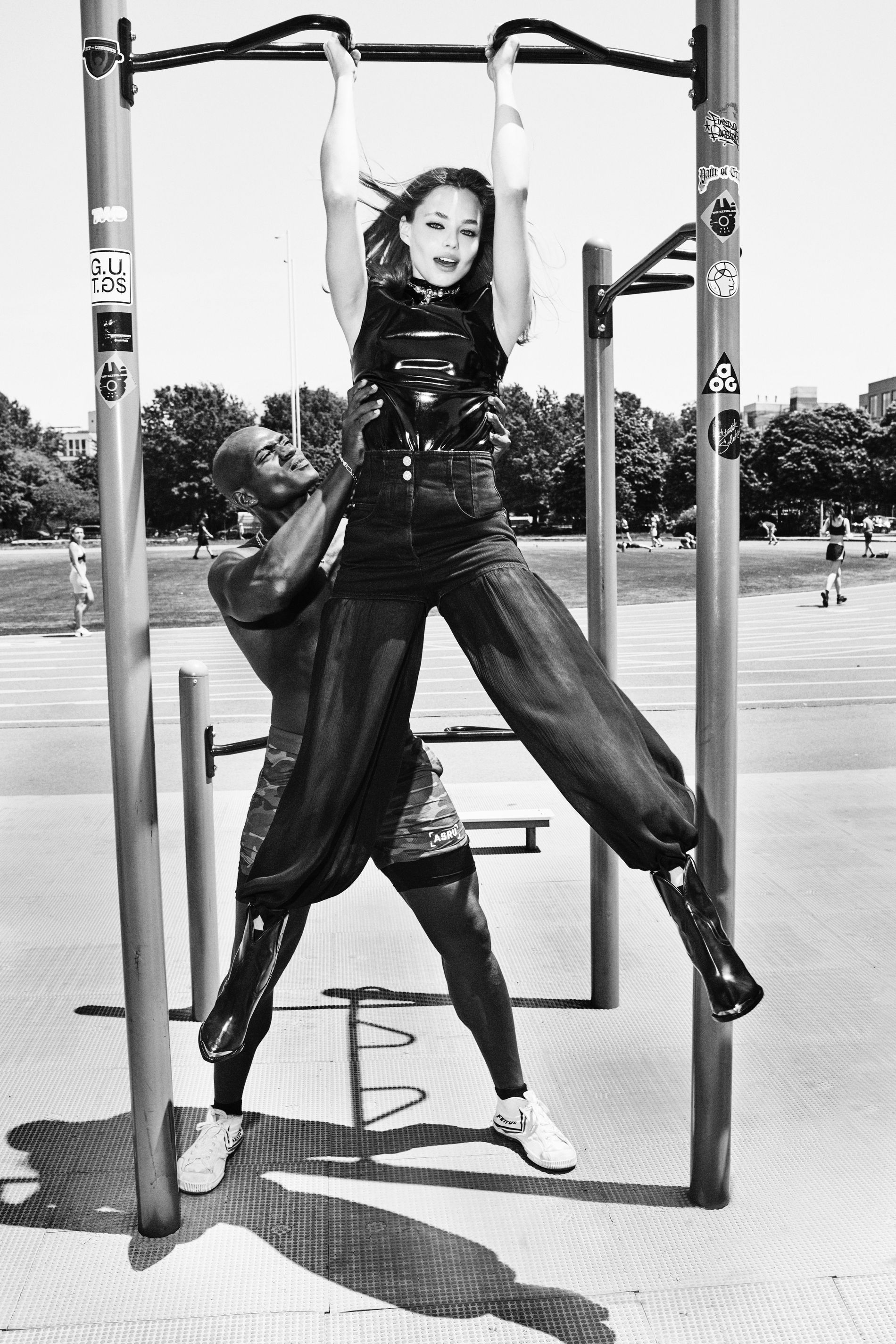 Stretch vinyl bodysuit, €184. Alix NYC. Denim and silk trousers, €1,990, Strass necklace, €1,210. Both Chanel. Boots, €980. Isabel Marant. Photo: Ellen von Unwerth