It is well known that New York plays host to some of the most scrumptious second-hand spots, and who better to guide us in the right direction than Swedish New Yorker Philippa Parnevik?
The city that never sleeps has always had a certain sartorial allure, bolstered by a treasure trove of pre-loved pieces. Because how else would Carrie Bradshaw be able to afford her Manolo's on a writer's salary or Anna Sorking be able to fool high society? They were definitely thrifting in SoHo or scrolling TheRealReal.
With New York Fashion Week about to kick off the fashion month ahead, I caught up with Philippa Parnevik – a Swedish 23 year old creative and sustainability consultant who has called the city home for the last five years. Studying sustainable fashion at the city's esteemed Fashion Institute of Technology for four years, Parnevik describes her own shopping behaviour prior to her degree as "roaming the isles of Zara and mindlessly shopping for a brand new outfit for dinner that night."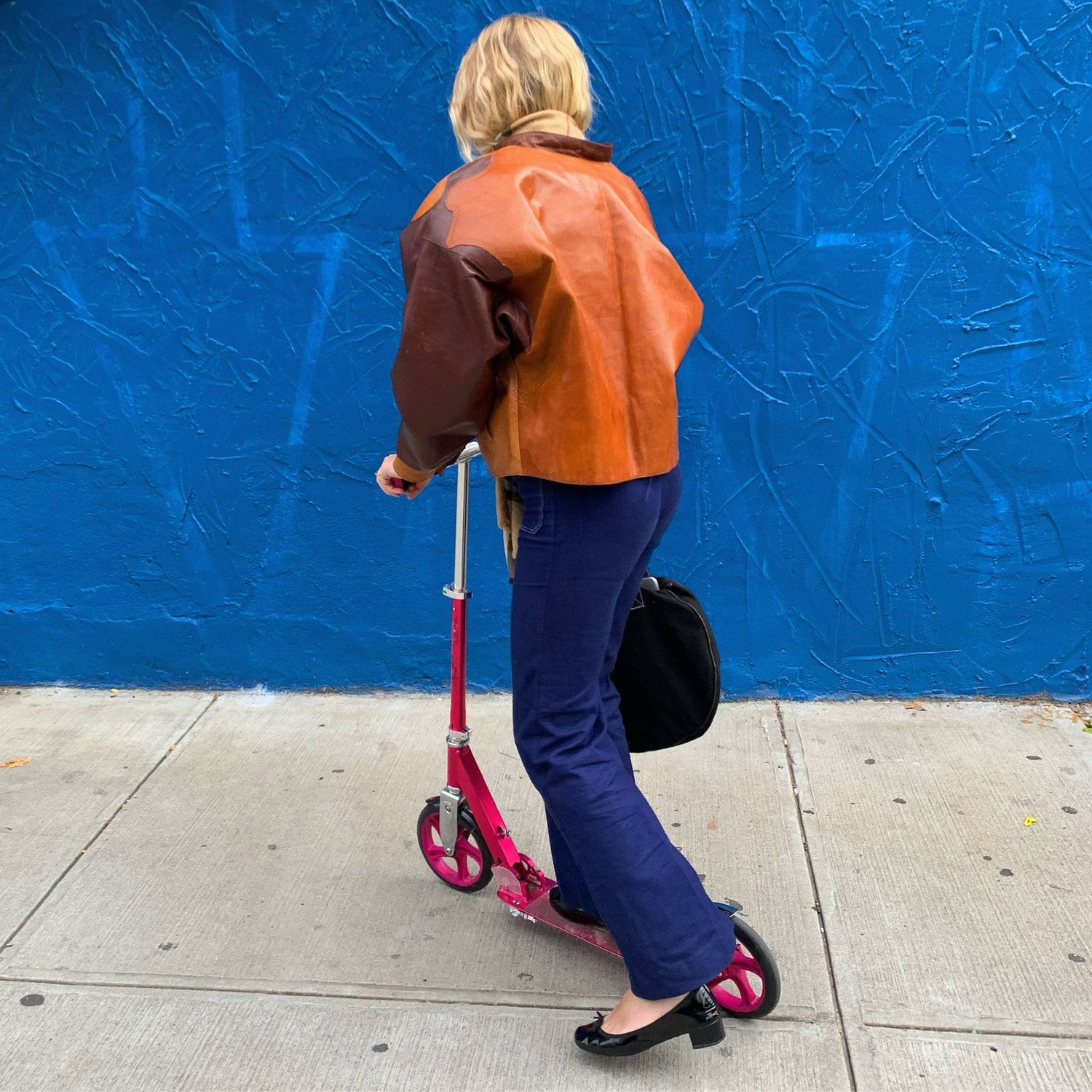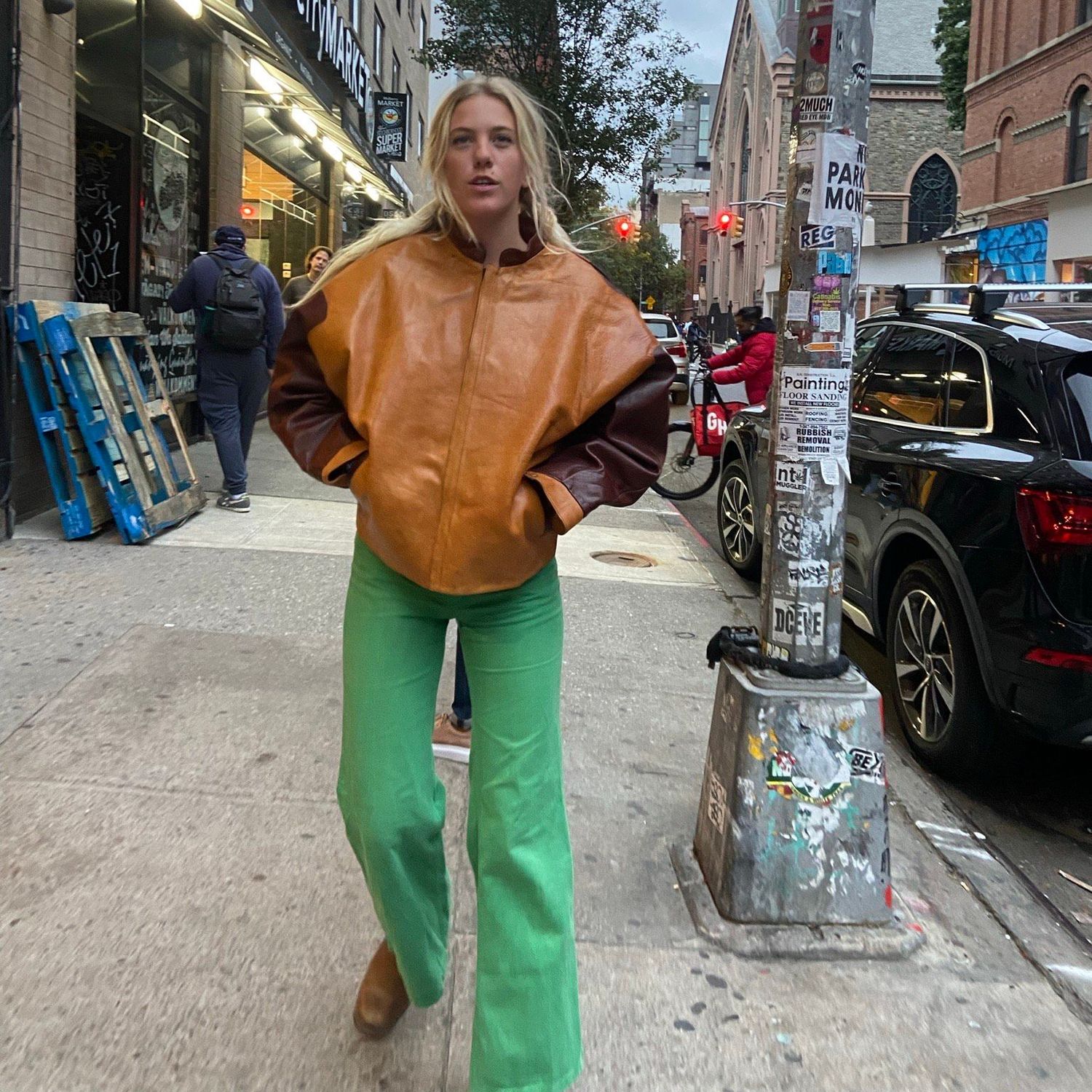 "I had no understanding of the impact fast fashion had on the planet," she says. "Once I was exposed to what goes on behind closed doors of the fashion industry I was heartbroken and shocked." As such, shopping second-hand and vintage became like second nature and "the only option" for Parnevik. "Now I look at vintage shopping as an art form, it's simply way more fun to wear things that no one else owns."
As for finding the right pieces in a second-hand store, it took Parnevik some time to figure out the best process. "In the beginning I would bring the same consumer behaviour I had when I would shop at Zara – mindlessly consuming and purchasing," she says. "Now when I shop, I usually have a mission." She finds having a vague idea of what she is looking for makes the process easier and more economical, not to mention sustainable. "Trust me, it will save you money and time to only shop when you know what you're looking for."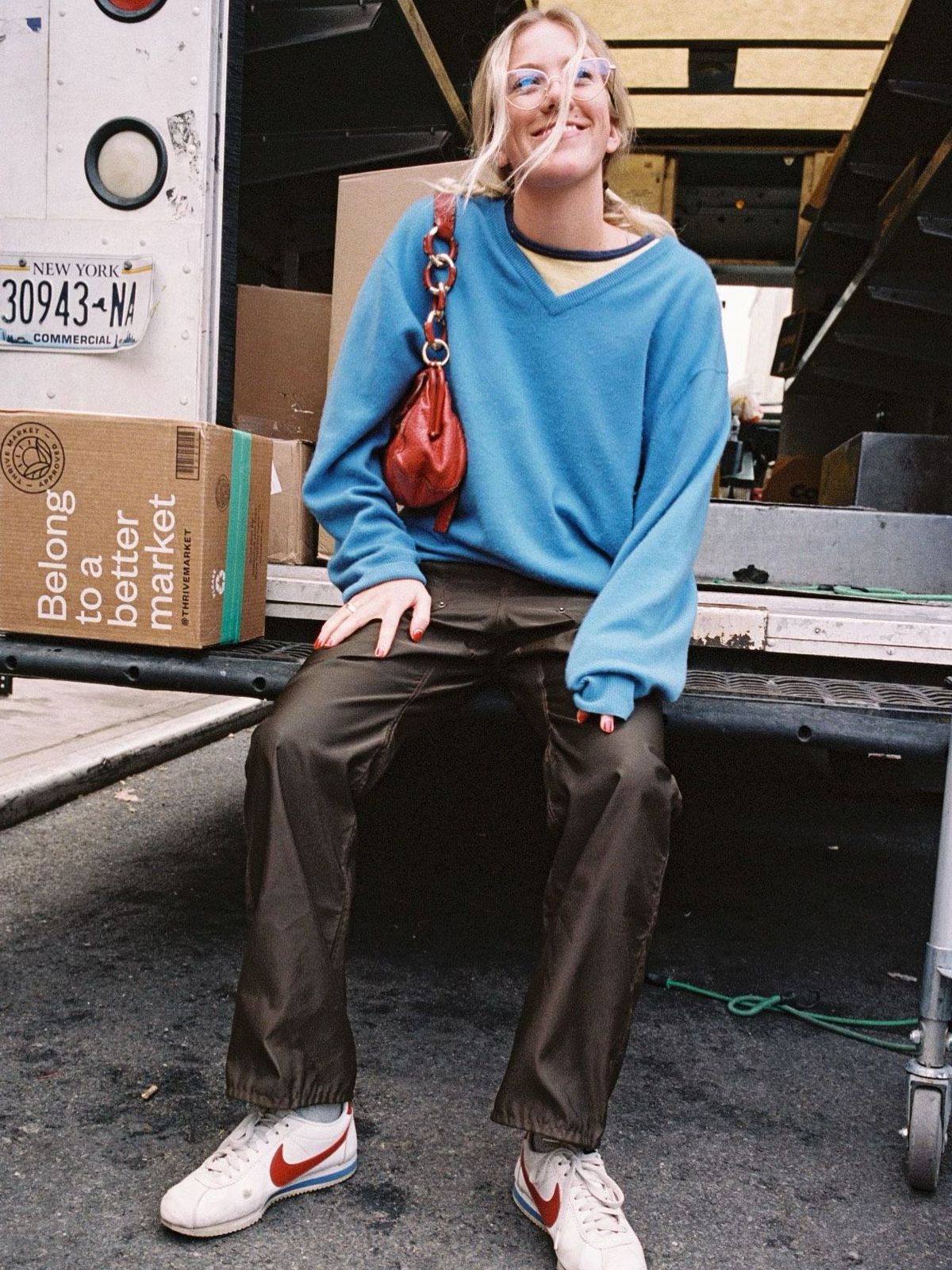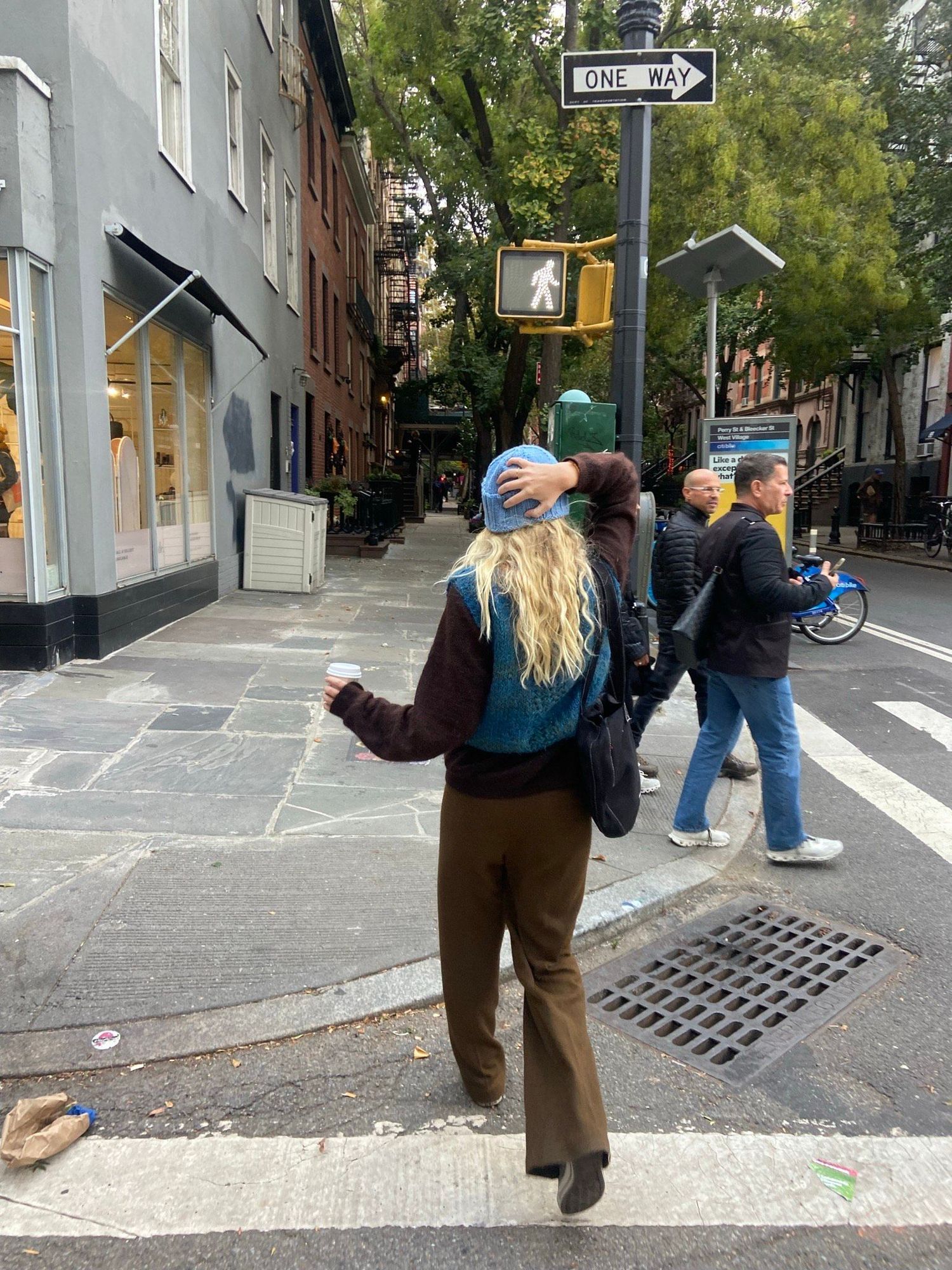 Parnevik still owns the first pre-loved piece she ever bought. "It was an oversized knitted sweater that was so vibrant and full of energy," she says. "It caught my eye as I was leaving the store and I bought it within seconds - it was the easiest shopping choice I have ever made." While she doesn't wear it as often as she used to, it has become more of a "sentimental piece and a personal ode to fighting the fast fashion industry," she says.
The best piece she ever bought, however, she found on the side of the road in Chinatown about a year ago. "It's a brown oversized leather coat that looks like it's worth 8,000 dollars, but I bought it for 200," she reminisced. And apparently, it has a universal appeal. "I have gotten stopped by grandpas, teenage boys, mothers, and taxi drivers and they have all expressed admiration and a bit of jealousy that they didn't find it first," she laughs. "This piece is going to the grave with me."
What are your best tips when it comes to shopping vintage?
Go alone. It takes away the pressure. Nothing is worse than going vintage shopping with someone who isn't feeling it and doesn't want to put in the time.
Divide and conquer – be on the look out for three items and solely scout for those.
Go when it's raining – people in NYC don't really shop in the rain, so you'll have the whole store to yourself.
What are your three favourite places to go vintage shopping in New York?
Quality Mending. This is a more pricey vintage store but everything is curated from Japan. It's a lot of great vintage tees, Japanese work wear, and overalls.
Beacon's Closet. You'll definitely have to dig but when you hit the jackpot you could be walking home with Prada for a fourth of the price.
Front General Store. This is another pricier vintage store but everything is so good. I have found some of my favourite pieces here.