"We might only achieve the perfect bake twice a year, but it is in the pursuit of that perfection that we find something, often, better"
Talia Richard-Carvajal is in pursuit of perfection. She's a baker (a star baker, one might say) who is now also the creative director of Hart Bageri. It's certainly Copenhagen's, and perhaps even the world's, best bakery – and Richard-Carvajal is just 32 years old.
This isn't a bakery like the ones you see on TikTok, where a middle-aged dude makes a life-sized dragon out of tempered chocolate but you just know it tastes like a three-week-old Easter egg. Nor it is a bakery that's all about style over substance, where everything looks like a coffee bean but tastes much too sweet. Hart, with Richard-Carvajal at the helm, is in pursuit of both a style and a substance all of its own: the perfect bake, the perfect croissant, the perfect cardamom bun, city loaf, rye bread, Tebirkes, Spandauer.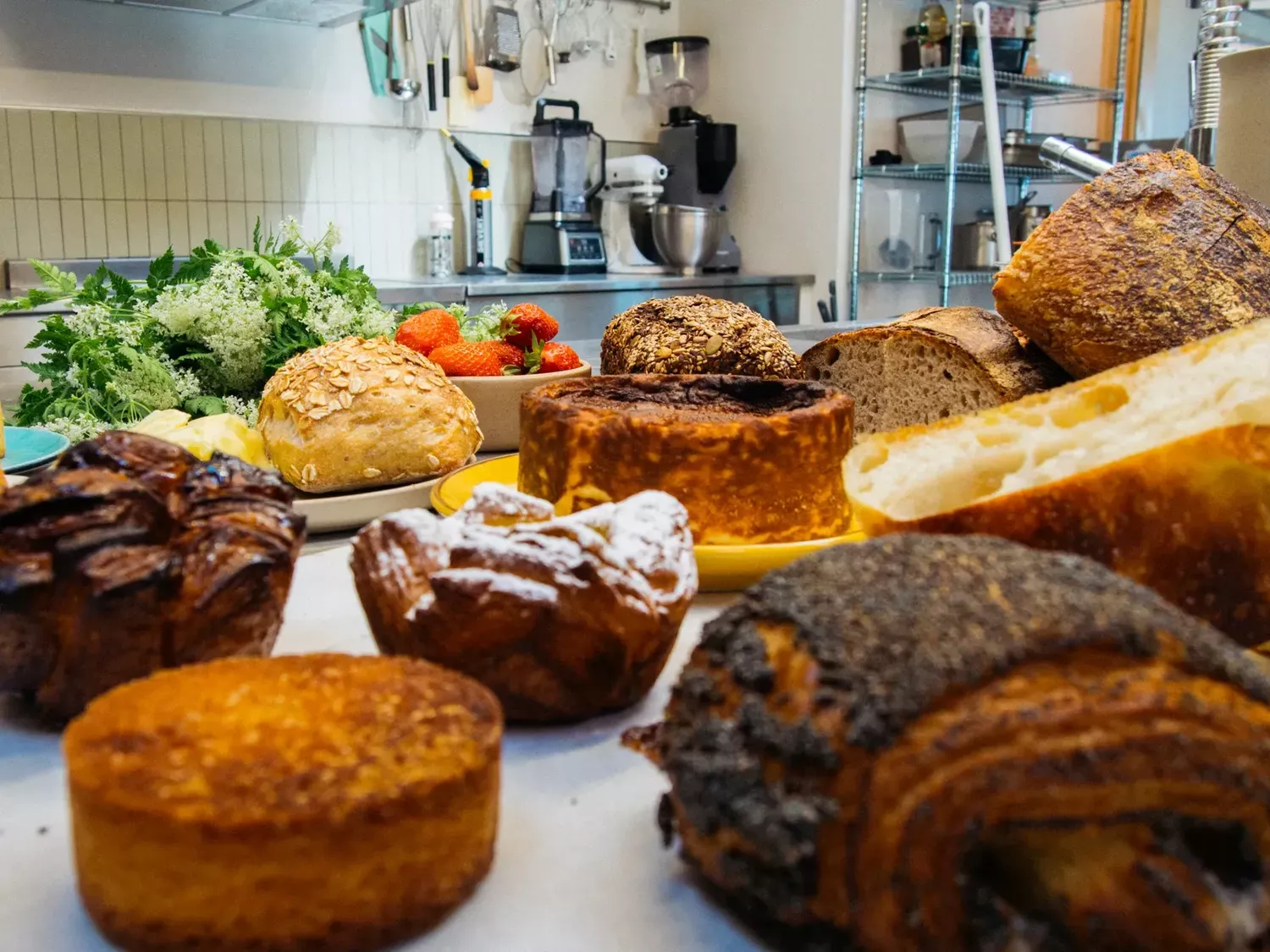 "Richard [Hart, the bakery's founder] taught me that we might only achieve the perfect bake twice a year," Richard-Carvajal says, "but it is in the pursuit of that perfection that we find something, often, better. That we refine a process. Richard's philosophy is one of evolution, one where we are competing only with ourselves: where we better what we did the previous year, the previous day, the previous bake, by questioning it."
Hart Bageri has made waves in the food world since its opening in 2018 by legendary bread man Richard Hart, who is perhaps best known for popularizing the sourdough loaf in America while serving as head baker at the iconic San Francisco bakery Tartine. When Hart decided to move to the Danish capital, he received the support of the world number one restaurant Noma – because, of course, they had to have the best bread for themselves. (Hart Bageri began baking out of Noma's kitchens in the east of the city.) A plucky, mid-twenties Richard-Carvajal – after she'd completed training at Le Cordon Bleu in London, followed by a grueling but transformative stint in the kitchen at Claridge's – then decided to knock on the door and ask Richard for a coffee. "He took me to Noma where he was baking bread out of their greenhouses and told me he was going to start a bakery," she recalls. "And I started working for him the next day."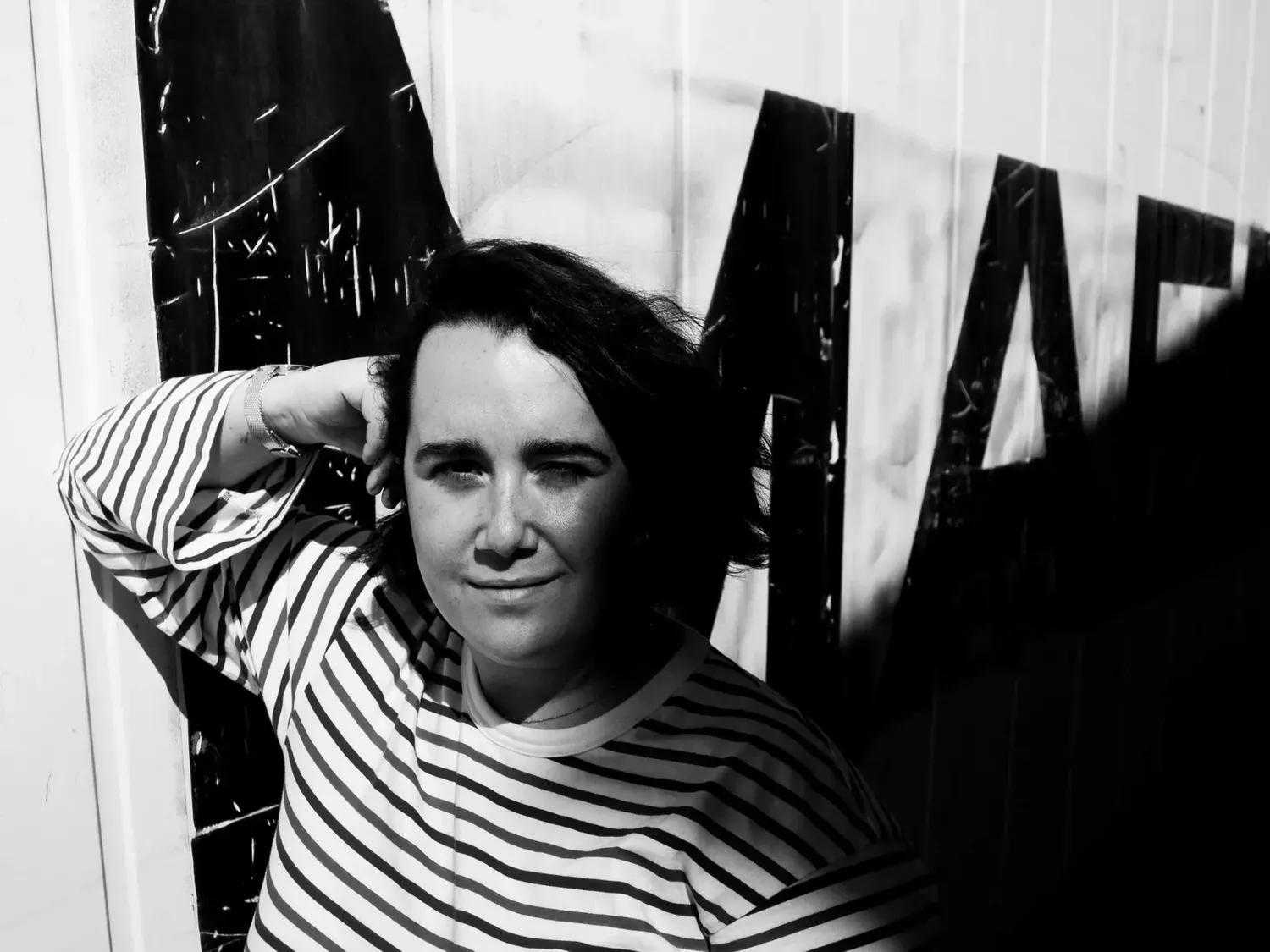 Talia Richard-Carvajal. Photo: Edo Chang
Five years on, Hart Bageri is widely renowned for its dark bake. "We love the Maillard reaction," Richard-Carvajal jokes (a joke I have to Google after our interview – turns out it's all about caramelisation). At Hart, they relish the browns, the butteriness, the luxury of baking. "Sprezzatura" is the word Richard-Carvajal uses: an Italian term that describes a kind of nonchalance, employed in order to conceal the work and craft behind something that appears effortless. You know it well: it's that friend whose books are messily stacked but artfully curated; who relishes in the flakes of a croissant as they go all over the place but, suspiciously, never on their clothes. "I want something to look like I really want to take a bite out of it," she explains. "I don't want to look at something and be like: hmm, it's really artfully placed fruit, you know? I think that detracts from the appeal."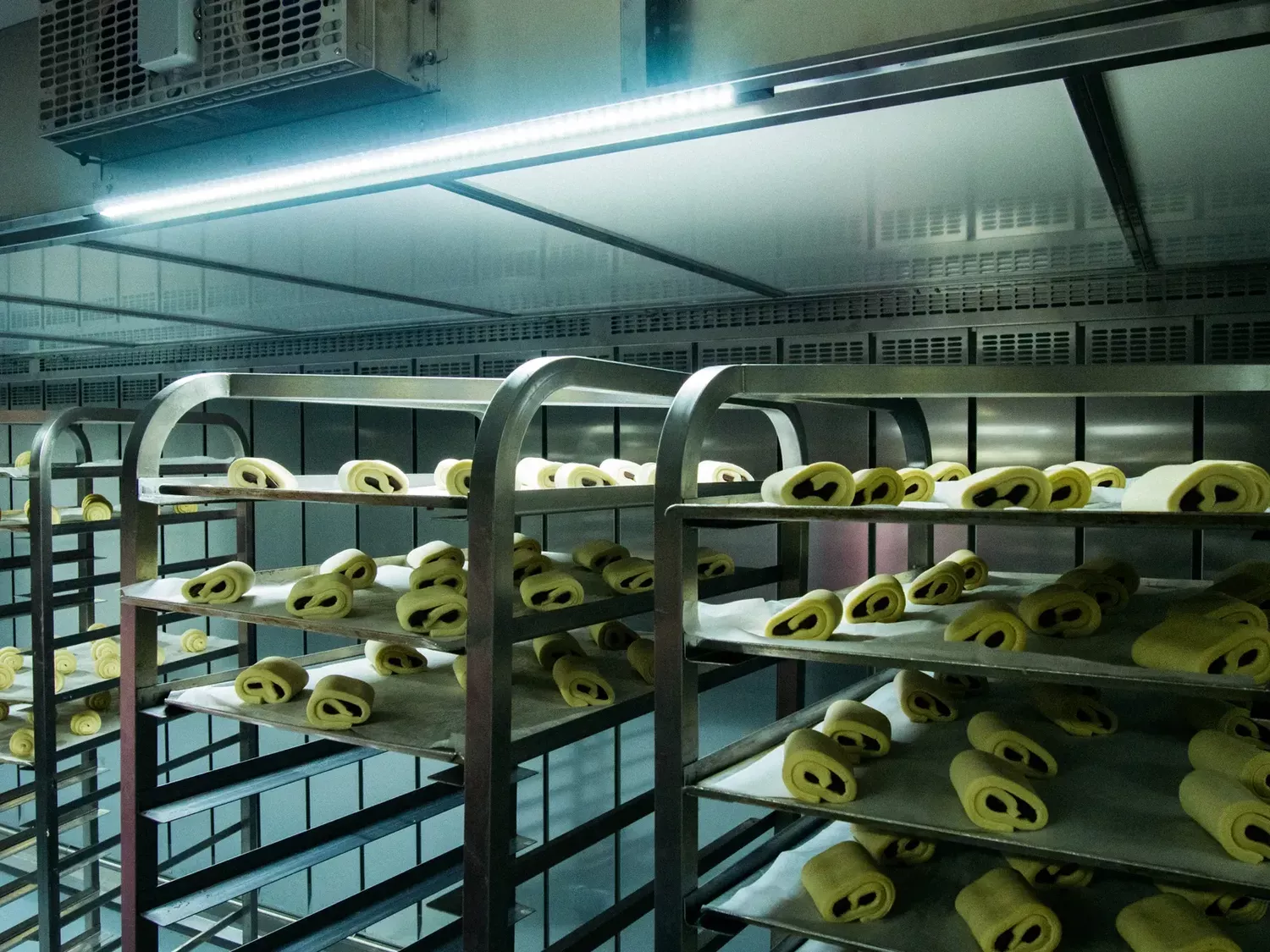 Photo: Edo Chang
Richard-Carvajal's new role partly consists of overseeing the biggest period of growth for Hart to date, as they recently opened their third bakery in Reffen and have a few more in the pipeline for later this year. Hoping to reach even more of an ever-expanding Copenhagen, Richard-Carvajal wants to bring Hart's bakes to people in every corner of the city. "I think good bakeries are always part of a community," she says. "Right at the beginning of the pandemic, we stayed open, because we were a food business. And in that first week of lockdown, we'd never sold more cheesecakes. It felt really emotional in the sense that we were the last bastion of that kind of luxury: we were the only way you could treat yourself. A shared cheesecake. Coffee and a pastry. So it feels really important to have a bakery around the corner where you can go and get a really nice bread for yourself."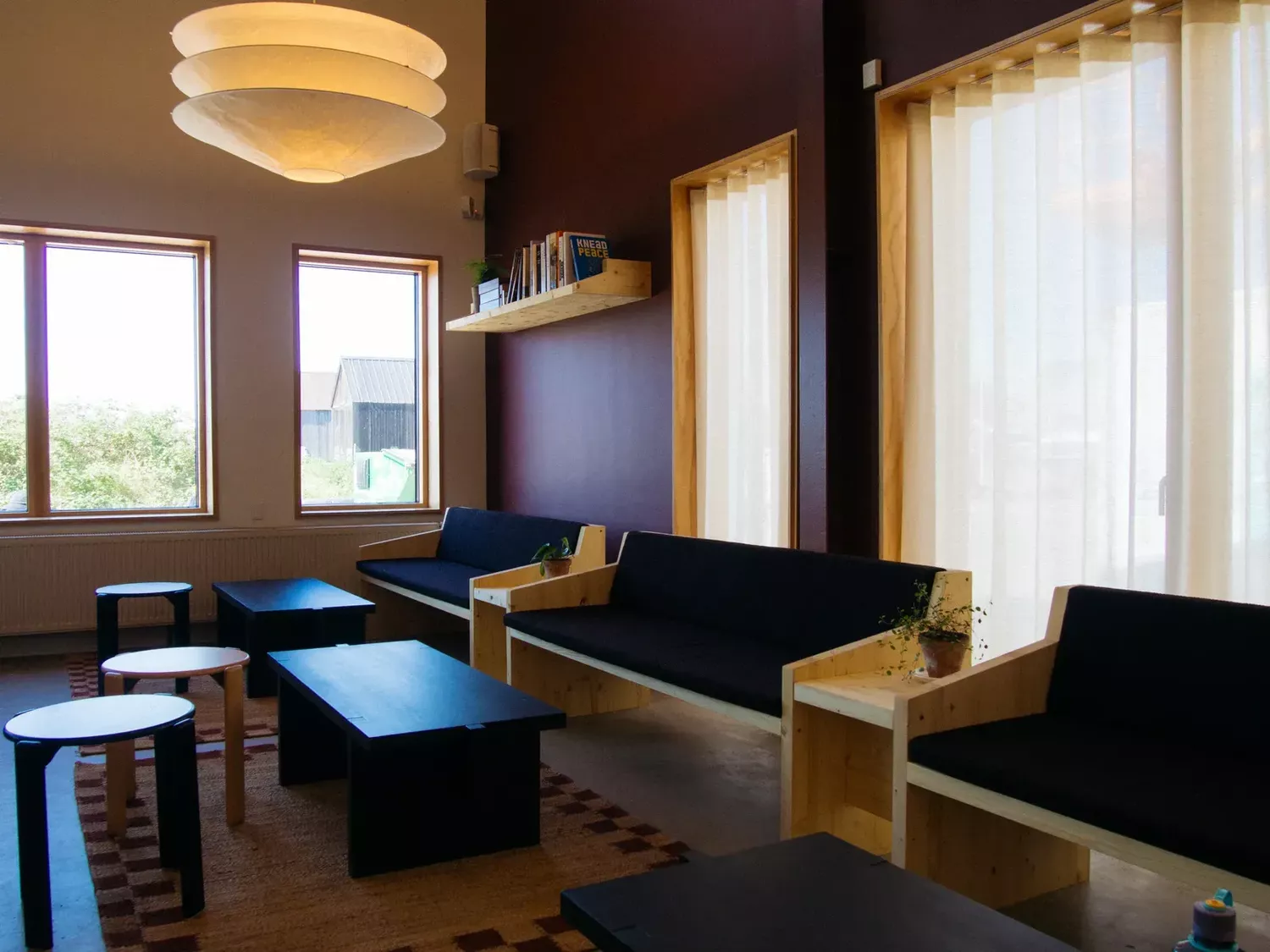 Photo: Edo Chang
It's a noble pursuit: providing people with their daily bread, but working obsessively to make that bread brilliant – even if it was a long and checkered journey to reach this point. "As a young woman who wants to be taken seriously, it seems counterintuitive to admit that you want to do something deemed by many as so domestic," she says. "Perhaps that's why I'm not interested in the twee side of baking: I am more interested in being in dialogue with myself, with ourselves as Hart, and working out how we can provide people with that luxury, with that direct line to their childhood, to a past memory."
At this point, Richard-Carvajal slides a slice of their world-famous city loaf, spread thick with 'tooth-butter' (namely, butter so thick you leave teeth marks in it) my way. I take a bite, and I understand. "Because there's nothing more nostalgic than baked goods, breads, cakes, really," she adds. "And we at Hart want to make the best version of that bread, that Spandauer, that cake. I want that memory to come alive for the people eating our food, not for them to be disappointed which is so often the case." And that's something worth taking very seriously.