The healing power of honey is enjoying a moment in the skincare spotlight – and with good reason
All products featured on Vogue are independently selected by our editors. However, when you buy something through our retail links, we may earn an affiliate commission.
Sometimes a left-of-centre approach to beauty is the one that reaps the most benefits. Case in point: honey. Not just great for drizzling into tea or slathering over toast, honey has countless benefits for your skin and hair, all underpinned by credible science.
Rewind 2,000-plus years to Ancient Egypt and Cleopatra was a devotee of honey for its skin-clarifying properties, famously mixing it with milk to make face masks. And it seems she was onto something. Now that self-care is beauty's biggest buzzword and more of us are leaning on natural origin ingredients in our skincare, the market is seeing a resurgence in honey-based products.
One of the biggest appeals of honey is its antimicrobial properties, which is precisely why you'll never see mould congealing at the top of a long-forgotten jar. But if you ask Jenny Zhang, co-founder of Sjo Skin, that's just the tip of the iceberg for this multi-tasking ingredient. "Honey is nature's gold," says Zhang. "It acts as a humectant to hydrate deeper layers of skin, and naturally exfoliates thanks to gluconic acid," she continues. "Honey is also incredibly rich in antioxidants such as flavonoids, polyphenols, vitamin B and vitamin C, which are key for healthy skin and protecting against damage caused by pollutants and other environmental irritants."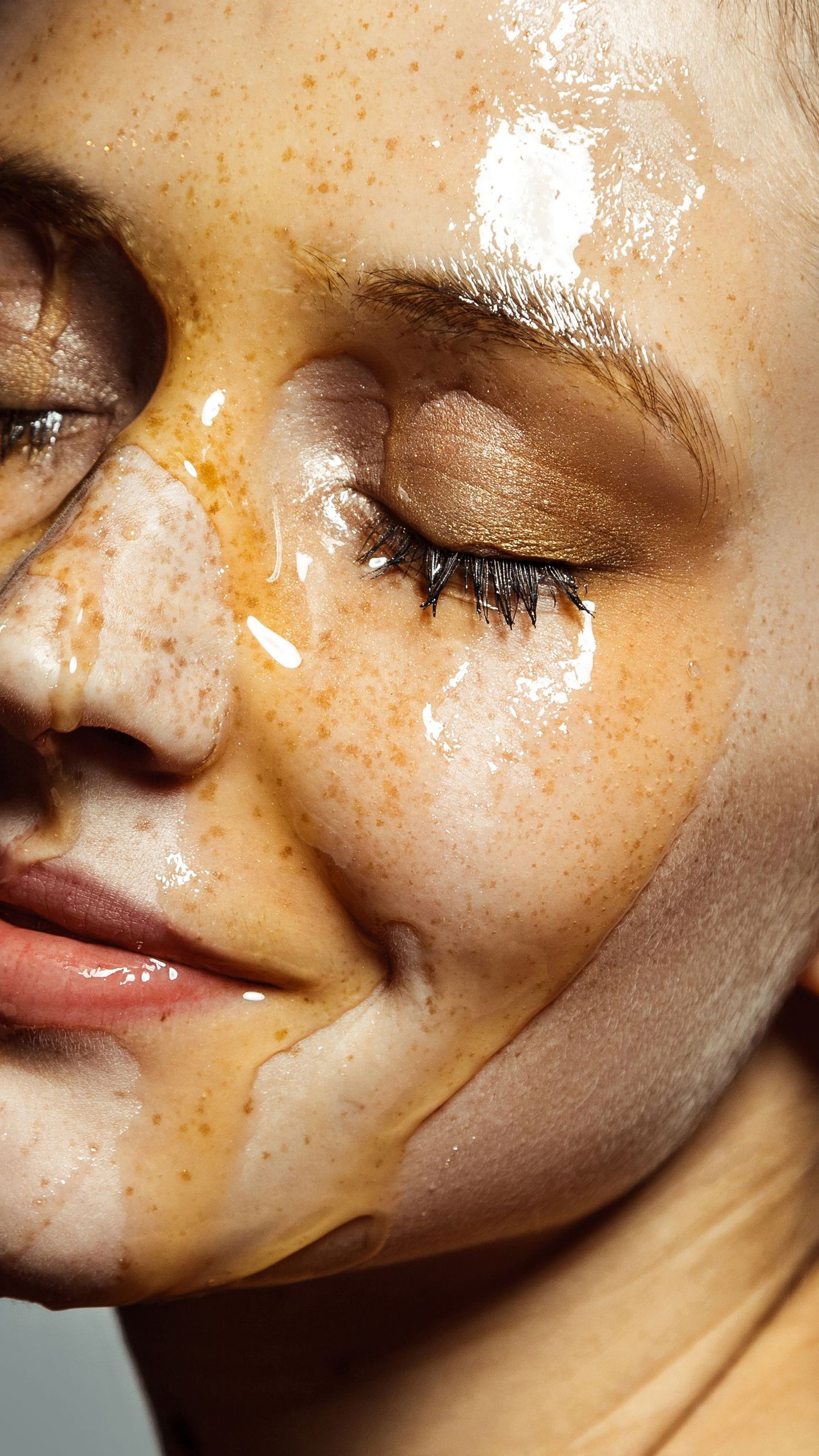 Getty.
Throw in the fact that honey also slowly releases hydrogen peroxide, an anti-bacterial ingredient that heals the skin, and this old-school ingredient becomes an instant salve for those suffering from breakouts, acne scars, eczema or psoriasis.
Manuka honey, in particular, is nature's "power house ingredient", says Jeanette Thottrup, founder of Seed to Skin. "Full of antibacterial, anti-inflammatory and anti-ageing properties, it is one of the most precious and sacred honeys in the world," she says, noting its superior antioxidant protection.
The easiest way to reap the benefits of honey is via a face mask. Sjo Skin's Happy Honey Mask is made in small batches and contains 31 per cent raw Swedish Värmland honey, which is "locally produced and cold whipped for three days to achieve its unique rich and creamy texture," says Zhang. Each batch is also unique "depending on the season and hive as the honey bees use clover, heather and rapeseed in the Swedish wild forests for pollination," she adds. It took no fewer than 74 different formulations to hit upon the most transformative one: a dense, pudding-like texture that naturally warms on the skin and delivers a hefty serving of antioxidants alongside gently exfoliating Chinese Coix Seeds.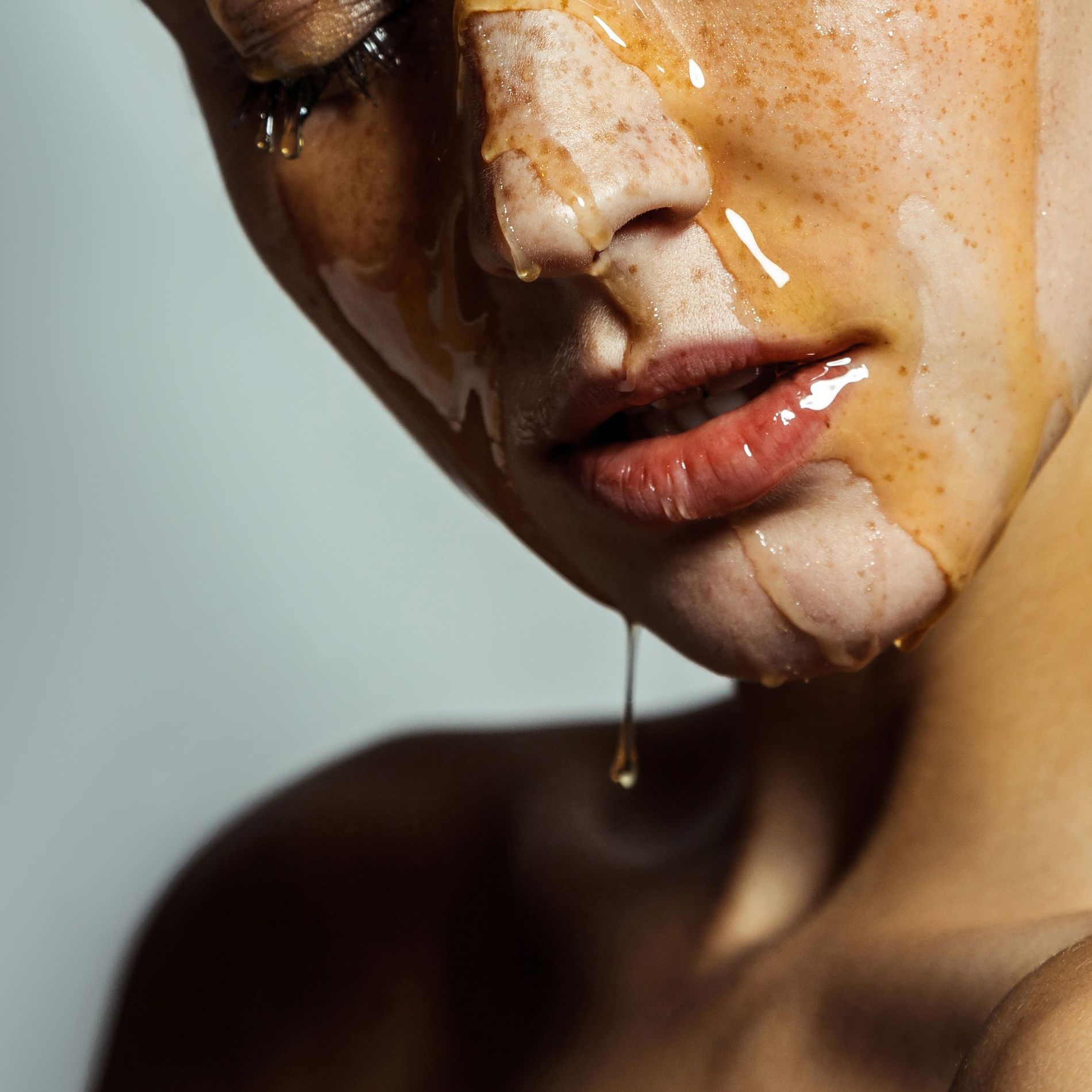 Getty.
Likewise, The Manuka Nutri-Mask by Seed To Skin contains more than 55 per cent high-grade MGO Manuka honey to nourish and speed up the skin cells' healing processes. In addition, two other potent antioxidants – ferulic acid and vitamin C – work in tandem to snuff out free radicals and hyaluronic acid hydrates. "We wanted to create a mask with incredible healing properties and a solution for acne-prone, scarred and pigmented skin by replenishing it with the nutrients and enzymes only found in Manuka honey," says Thottrup.
Meanwhile, Guerlain has made the rare black bee colony on the island of Ouessant in Brittany, France, a focus for its sustainability efforts. In doing so it has allowed the brand's scientists to study the effects of the royal jelly produced exclusively by these bees on the skin. The Abeille Royal Double Renew & Repair Serum is brimming with this ingredient, which stimulates the TIEG1 gene needed to repair collagen and boost elasticity.
Gisou is another brand famously born out of founder Negin Mirsalehi's passion for hair care and her family's bee-keeping business. Enriched with Mirsalehi Honey from her garden, which is a natural humectant, the cultish Honey Infused Hair Oil leaves all hair types feeling soft and hydrated, especially when slathered on as an overnight treatment.
---
The honey-infused beauty products creating a buzz