Sad news for those backing a more sustainable fashion industry: Chloé has confirmed that Gabriela Hearst is leaving the French fashion house following her spring 2024 show in September.
Why does it matter? Hearst is one of the only designers of her generation (Stella McCartney being the other) who has been outspoken about—and more importantly, has prioritised—the need to tackle fashion's environmental impact. "There is nothing more important to talk about or to do right now," she previously told British Vogue. "The truth is, we don't have enough time. The way we take new natural resources from this planet is just impossible. We have to change; we don't live in an endless cornucopia of natural materials. In order to preserve, we have to take less."
Since Hearst's appointment as creative director in 2020, there's been a huge improvement in Chloé's eco-credentials. The designer's debut collection for fall 2021 contained four times the amount of lower-impact materials—which includes organic and recycled cotton, organic and recycled linen, and recycled and certified wool—compared to the previous year's autumn/winter collection. In October 2021, Chloé became the first major luxury house to become B-Corp certified, cementing its status as a purpose-driven company. Earlier this year, the brand partnered with Vestiaire Collective to launch instant resale, meaning customers can sell on their pre-loved items simply by scanning a QR code, which also offers transparency about how that garment was made.
While some of this work pre-dates Hearst's tenure at Chloé, there's no doubt that her appointment has accelerated progress at the brand. Crucially, the brand's responsible ethos has been integrated into the designer's collections—and the story behind them—from the start, from her spring 2023 collection inspired by fusion energy to her forthcoming collaboration with Angelina Jolie's new fashion brand, Atelier Jolie, which will partner with under-appreciated makers around the world, using dead-stock materials.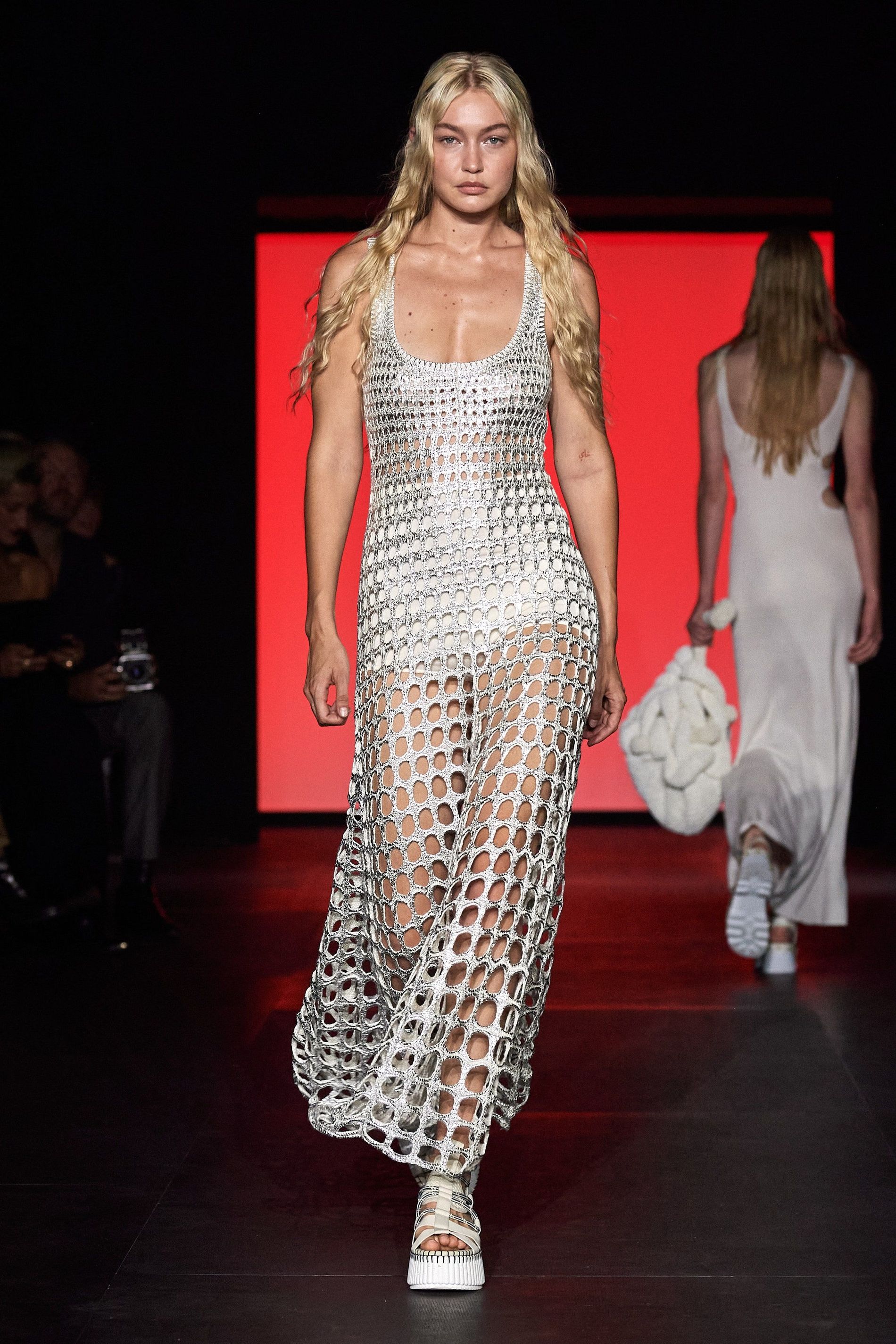 Photo: Vogue Runway
So, why is Hearst exiting Chloé now? While there have been some suggestions that sales were a factor, revenues at the French fashion house have actually risen 60% in the past two years, in part thanks to the popularity of the designer's low-impact Nama sneakers (seen on the likes of Katie Holmes) and Woody tote bag.
Still, there will be some who wonder whether sustainability is anathema to the extremely ambitious financial targets set by companies nowadays. Given that circular business models such as resale and rental are not currently profitable, the only way for fashion houses to grow is to continue shifting more and more products. Maybe it's no surprise, then, that there are so few eco-minded designers at the forefront of major luxury houses.
Indeed, for many younger designers who care about the industry's vast footprint, helming a major brand is not necessarily an ambition anymore. Instead, having their own small-scale brand that they can control is arguably more desirable than getting on fashion's hugely pressurised hamster wheel, which involves producing up to eight collections a year.
Even for brands that are doing work to reduce their environmental impact behind the scenes (such as Gucci-owner Kering), it's rare to hear their creative directors talk about sustainability, making it hard to connect the dots between company-wide initiatives and the products that actually hit the runway and stores. If the brand's primary spokesperson is not speaking out on the subject, it's difficult to create momentum for change across the industry.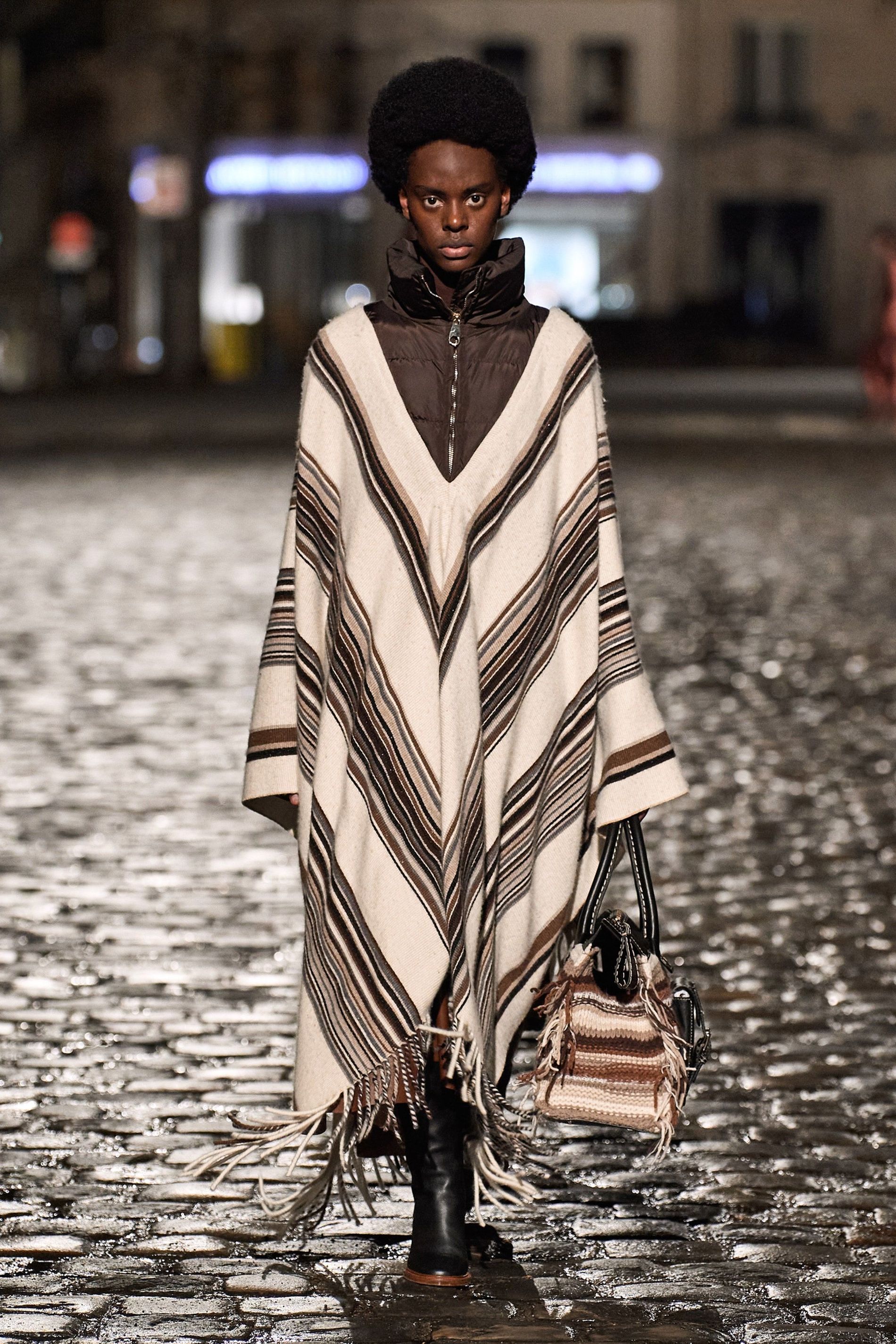 Photo: Vogue Runway
It's worth remembering that the current generation of creative directors did not learn about sustainability at fashion school, which is perhaps why so many are so reluctant to talk about it. As Loewe's creative director Jonathan Anderson said on stage at the Global Fashion Summit in Copenhagen this month: "I wish that when I went to school, [sustainability] was the thing. I'm learning about it in a backwards way."
The lack of expertise undoubtedly leads to a fear of saying the wrong thing. Greenhushing—the practice of companies deliberately not communicating the work that they're doing—is a growing trend across fashion that could end up slowing down environmental action. Ultimately, it creates less pressure for the brands that are lagging behind to actually take action. It's better to speak about what you're doing, even if it's imperfect, than to say nothing at all.
Given the urgency of the climate crisis we're facing, we need creative directors to drive home the importance of addressing fashion's impact on the planet. After all, isn't the role of fashion to inspire? To tell the stories that matter? There's no doubt that Hearst has left her stamp on the industry, and will continue to do so. We need more designers to follow suit.
Originally published on vogue.com