We follow the journey of our favourite honorary Scandinavian to all the must-see spots, not only from this week's escape (as Lily says "Hygge season is in full swing…") but her past saunterings too. So if you're looking for your next must-visit destination, take inspiration from Lily's trips and get scribbling. These are the spots to put on your travel bucket list – places so beautiful, they will set your heart aflutter too.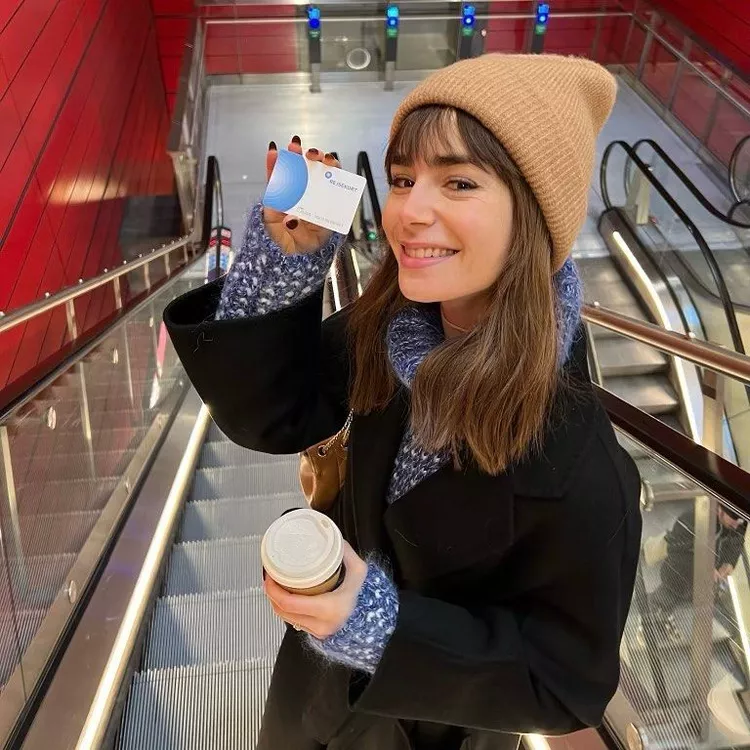 Photo: @lilyjcollins
Exploring Copenhagen on bike
Bundled up in cosy puffer jackets and knitted beanies, Lily Collins and beloved husband Charlie traverse as true Scandinavians through the Danish capital – on bike! With Charlie steering the wheel, Lily sits comfortably in an attached rustic wagon, looking joyous and festive. A few days earlier, we spotted the couple in Helsinki, admiring the quaint architecture, visiting the inspiring underground museum 'Amos Rex' and enjoying various culinary delights – the perfect itinerary for a weekend trip to the Finnish capital.
Prolog Coffee, Copenhagen
In a corner of Copenhagen's old meat packing district, known as Kødbyen, you'll find specialty coffee roasters and coffee spot Prolog Coffee who boast beans from everywhere including Costa Rica, Ethiopia and Kenya. With its cool, industrial-style interiors this is the perfect place to drop in for your caffeine fix in between any Saturday afternoon flea market bargain hunting. And for the coffee addicts in your life, they even do a coffee advent calendar.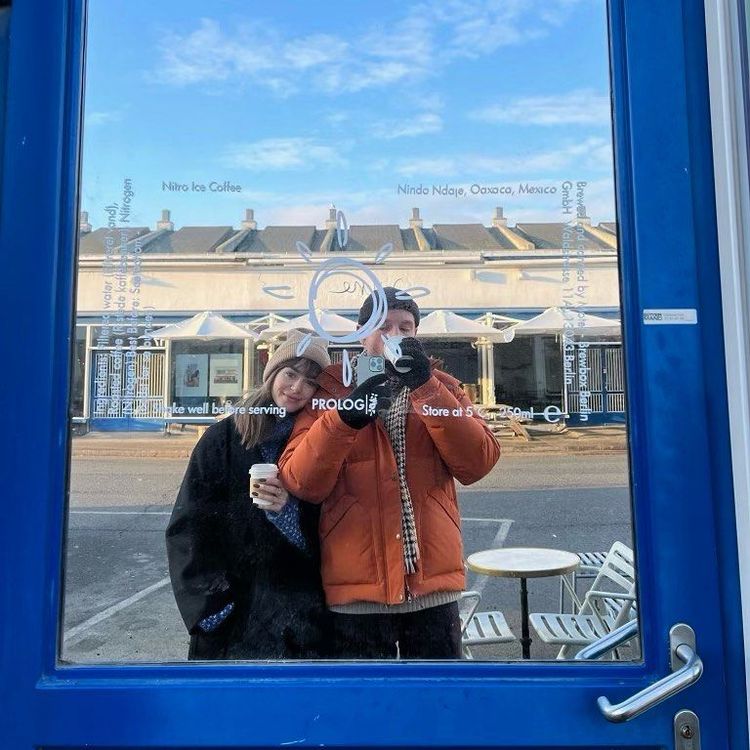 Photo: @charliemcDowell
Noma, Copenhagen
Having visited famed fine-dining destination Noma during their honeymoon, Lily and Charlie returned for another "technicolor summer dream" as Lily called it in her Instagram caption. Offering different menus for each part of the year, and known for its innovation in fermentation and foraging, the restaurant closes before each season to undergo research and development. It then creates new, groundbreaking dishes based solely on whatever local — and often unexpected — ingredients the land and sea can provide.
Exploring Copenhagen architecture
Enjoying time in the Danish capital, the couple posed in front of a traditional Copenhagen house in a bright yellow colour scheme.
Coastal town of Rørvig, Denmark
The couple visited the Coastal town of Rørvig in the northern part of the island of Zealand in eastern Denmark. Feeling right at home, Lily captioned the photo-dump "Dress for the life you want! And we love life in Rørvig, Denmark…"
The Norrmans Farmhouse, Denmark
This beautifully rustic boutique bed and breakfast, situated just 60 kilometres south of Copenhagen, offers a real respite from busy city life and the opportunity to embrace Danish pastoral bliss at its very best. Run by Swedish couple Anna and Lars Norrman, the old farm, and accompanying rooms, are peppered with a mishmash of Scandinavian designers and eclectic treasures found at local flea markets, whilst their in-house, low-waste restaurant focuses on locally sourced, top notch produce. The perfect weekend home-from-home.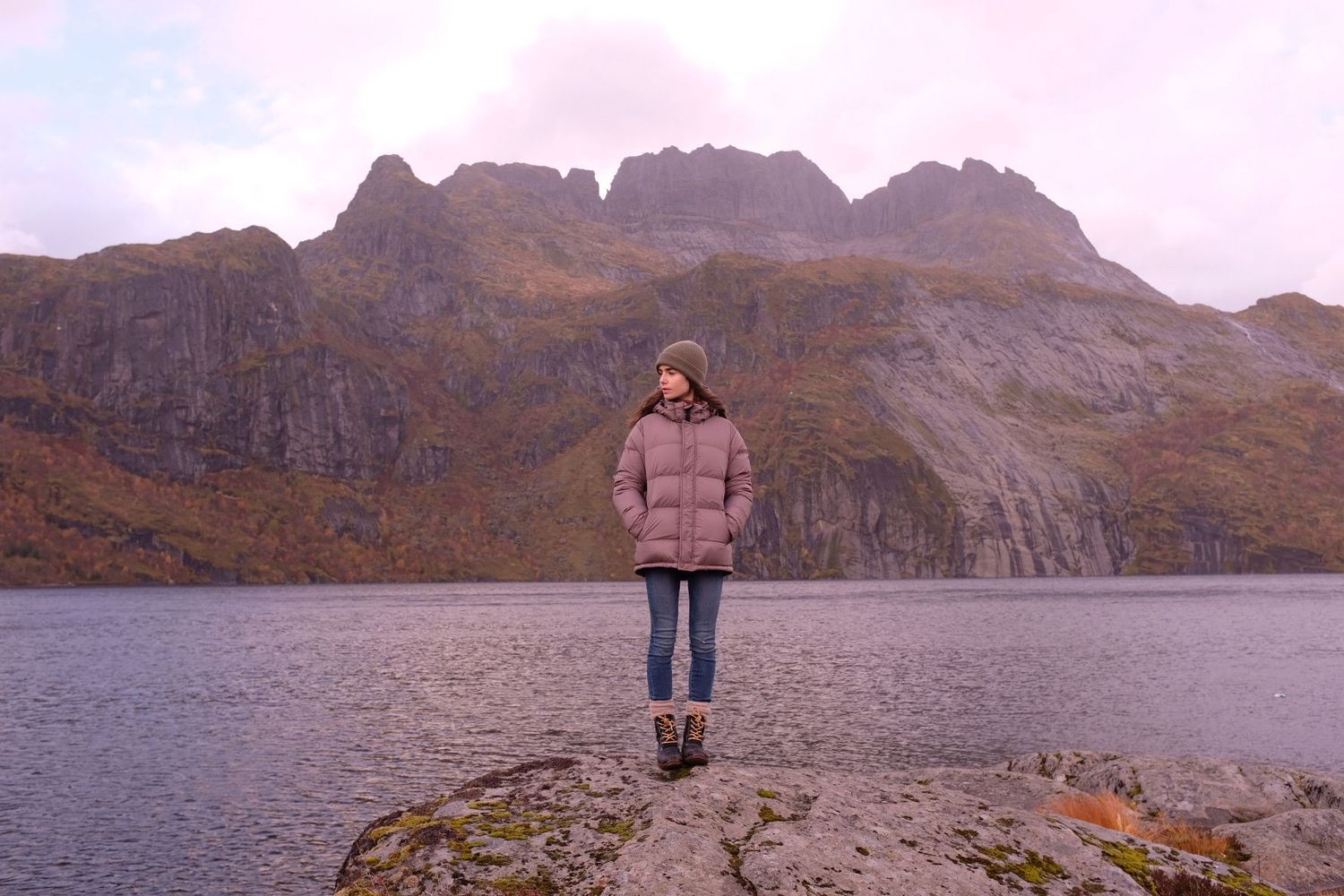 Lily in Lofoten. Photo: @charliemcDowell
Holmen Lofoten, Norway
Located on the outermost edge of the Lofoten islands on Norway's north west coast, Holmen Lofoten is a safe place to step away from the pressures of everyday life and reconnect with nature — and oneself. Boasting idyllic sights, boundless opportunities to get in touch with the environment through foraging, hiking and swimming, the place also boasts a restaurant that uses local produce to create culinary experiences that are truly unique to the location — and to visitor's taste buds.
Tree Hotel, Sweden
The tree hotel is exactly what you would dream a place with such a name could be. A unique hotel located right in the woods of Swedish Lapland, the place proudly combines ecological values with modern design — and well, leaves the splendour of the forest to do the rest. The "rooms" range from the sparrow's-eye-view "Bird's nest", to slightly more dramatic "The UFO", which will have even non-believers starting to see stranger things. And not only that, if you're a hunter of northern lights, it's a top spot to visit if you're hoping to see the magical Aurora Borealis.
Arctic Bath, Sweden
Arctic Bath, as the name suggests, is a place that promises a very cool bathing experience. A floating, circular oasis of wellness, the spa is built of timber and is perched on the Lule River in Swedish Lapland, where it pays homage to its surrounding natural resources and blends seamlessly with nature. Depending on the time of year, the hotel alternates between frozen and floating making it the perfect spot, if you dare, to take part in that most Nordic of traditions — an icy dip into the water after a heated sauna.
Experiencing Tour de France in Denmark
Wearing Denmark's colours, the couple caught the action when Danish cyclist Jonas Vingegaard won the 109th edition of the Tour de France. It started in Copenhagen, Denmark on 1 July 2022 and ended with the final stage on the Champs-Élysées, Paris on 24 July 2022.