Floral dressing belongs to more than just midsummer. As the days shrink even shorter, florals take on a darker note, with black tones and gothic lace growing amongst our aesthetic arrangements. It gives way to a less delicate beauty grounded by sturdy leather gloves and boots, fishnets and piercings. One word of warning: watch out for thorns
Scandinavia's flower beds of colourful perennials and annuals may be starting to wilt as we reach the end of summer – but in the world of fashion, florals never die. Instead, they shape-shift and evolve, translated in different colour palettes, and given new character through their accompanying details. This season, as spotlighted in Vogue Scandinavia's Aug - Sept issue, the inherent elegance of florals play out to a punk rhythm.
"The idea is to change that floral ideal by styling it with a cool edge, bringing in punk influences and some darkness into the colour palette," says senior fashion editor Maria Barsoum of the editorial. "It's about showing that, even though flowers don't necessarily bloom in the autumn and winter, they're certainly not meant to be just work in summer," Barsoum goes on. "The winter floral is darker and cooler and trendier than ever."
And bold punk florals are served up with aplomb from the usual contenders, including an array of Scandinavian brands: Rave Review, Acne Studios and Selam Fessahaye inclusive. "I think the Balenciaga look sets the aesthetic," Barsoum says, "and is a great reference for this season's floral trend. The full look is a strong flower print on a black background, which is exactly the print that speaks for this season. Together with piercings and thigh-high sock boots, it becomes a very cool look."
Meanwhile, the florals blossom beyond two-dimensional this season, offering up a whole other slew of ways to fashion flowers. "We're seeing a lot of 3D florals from the likes of Prada, Valentino, Paco Rabanne this season," Barsoum comments. Across the runways, she also notes the darker floral tendency is widespread with painterly prints rendered on black or dark contrast backgrounds across many autumn/winter '23 collections.
To tap this trend? Barsoum assures it's simple to achieve. "Wear your florals with black pieces, and mix up the materials with leather, latex and mesh," she says. "Any floral dress can be paired with fishnet stockings, chunky boots and statement jewellery to transition the florals from cute to cool. It's all about contrasts!"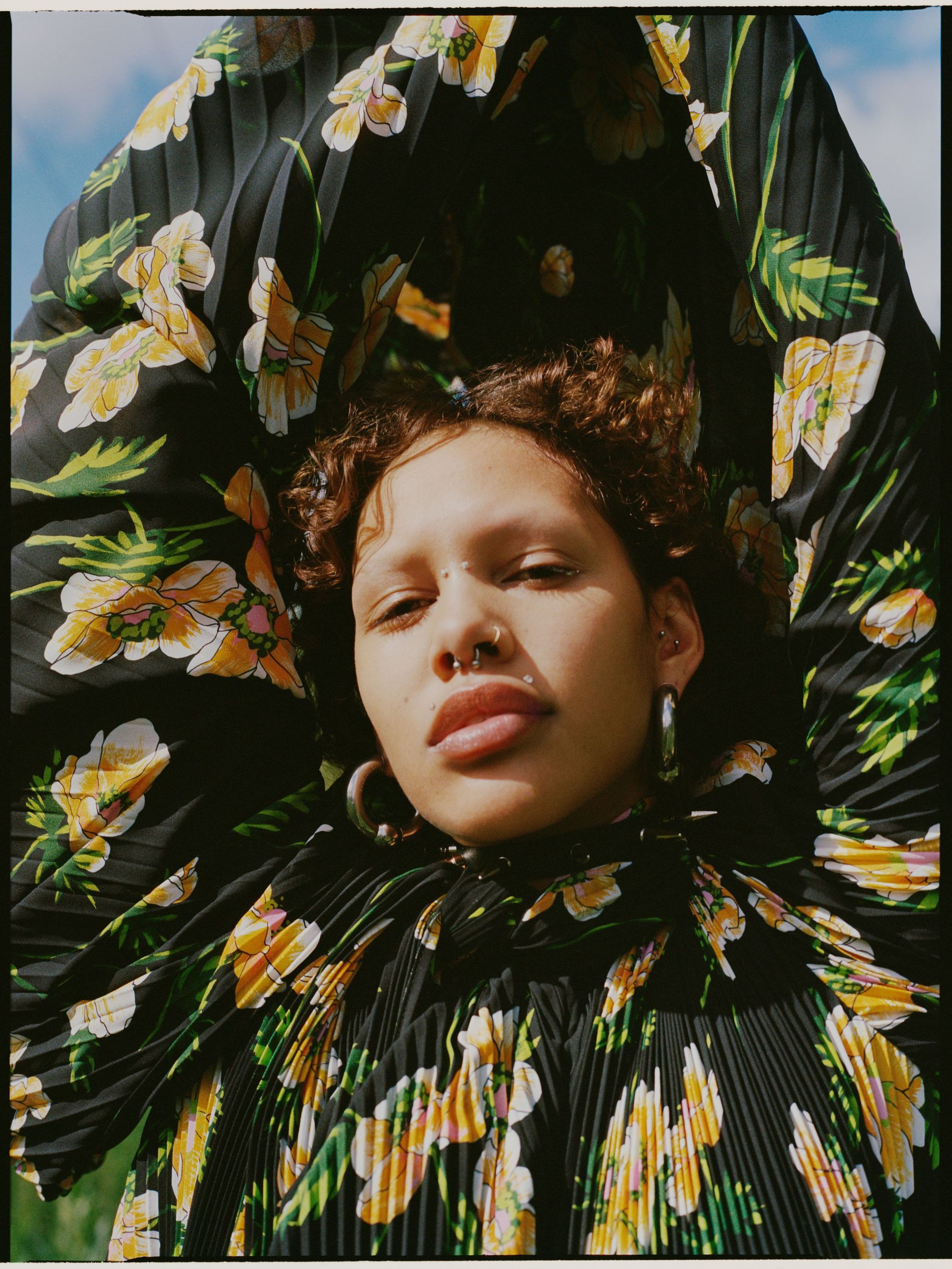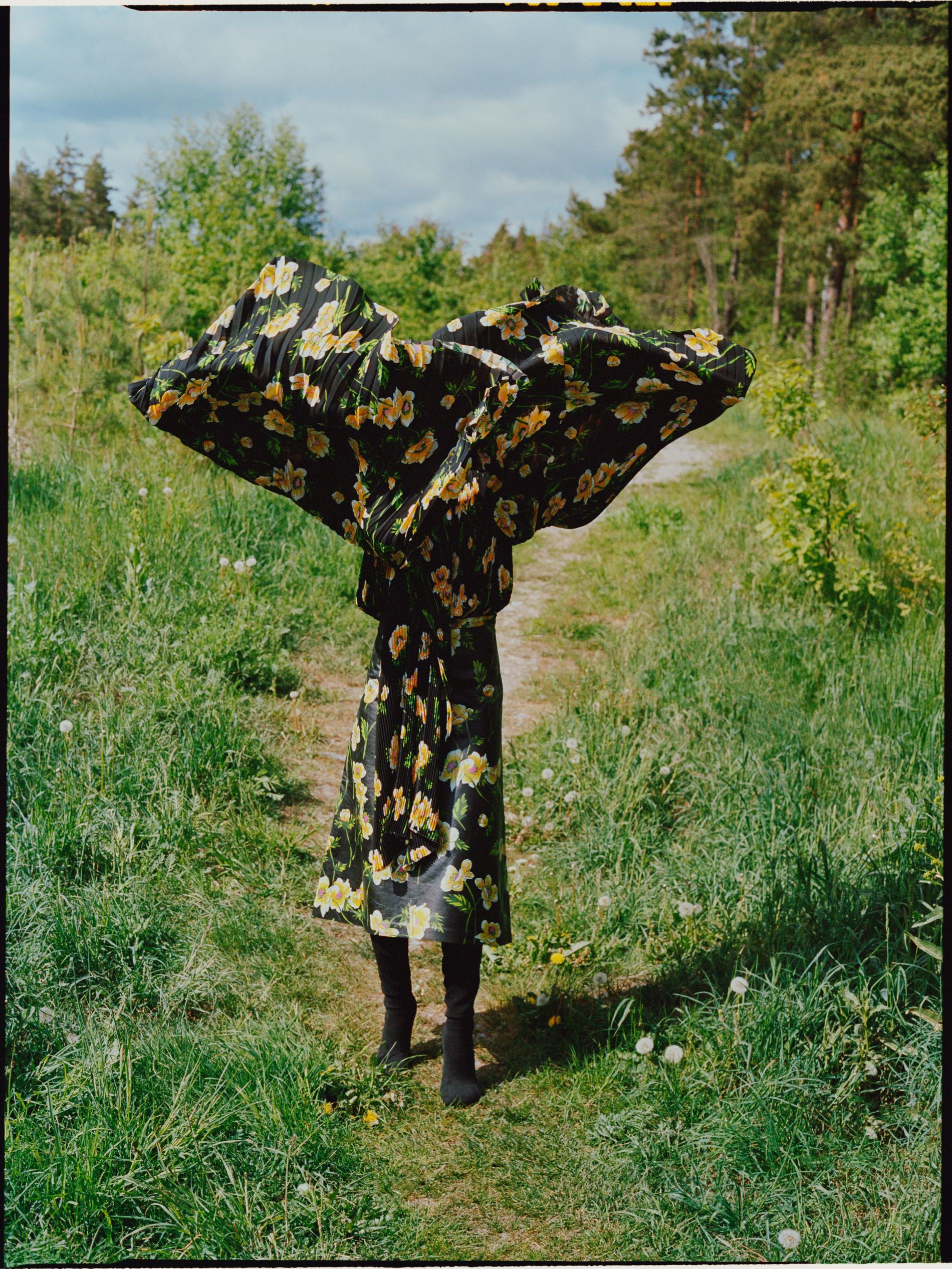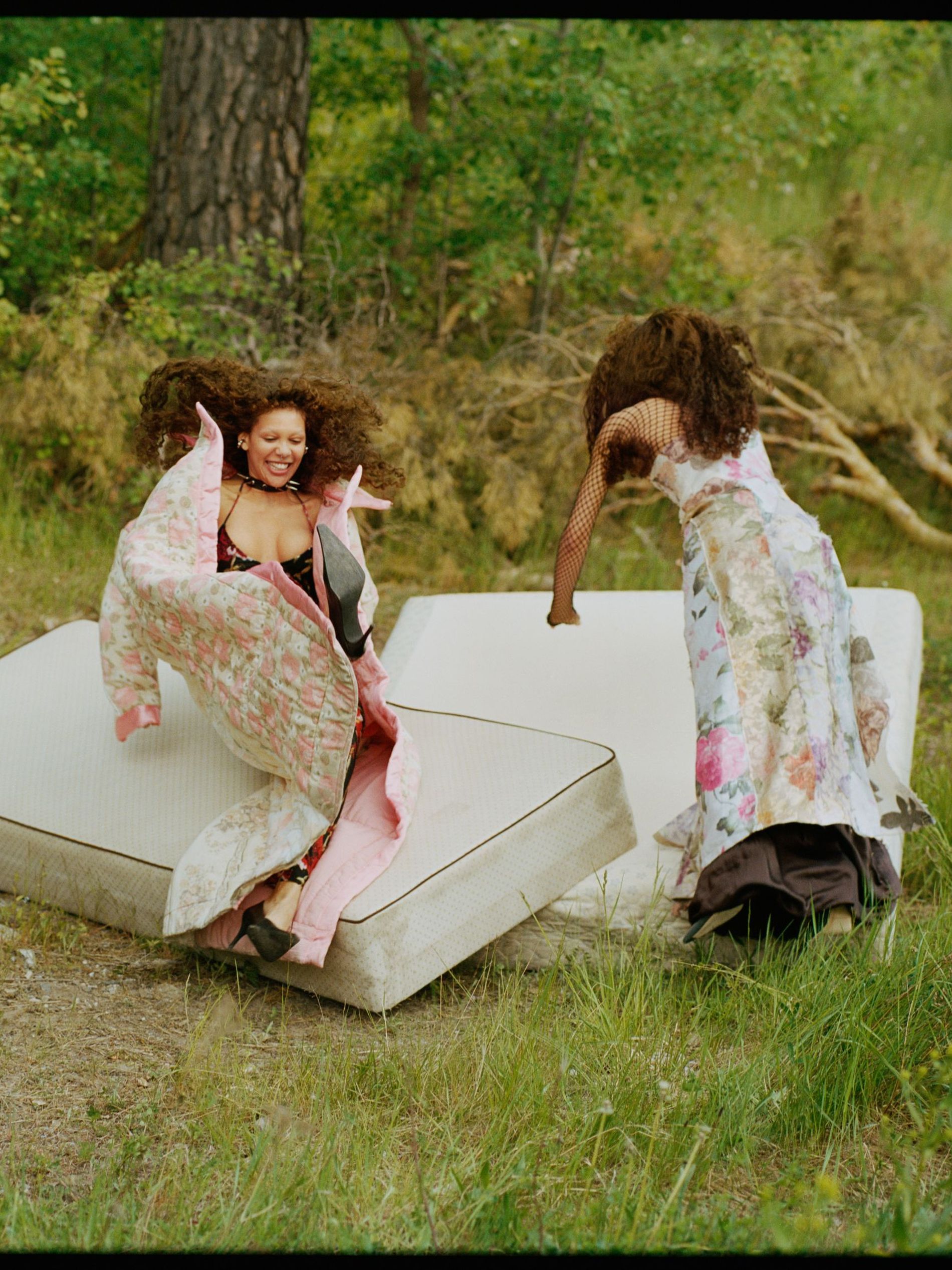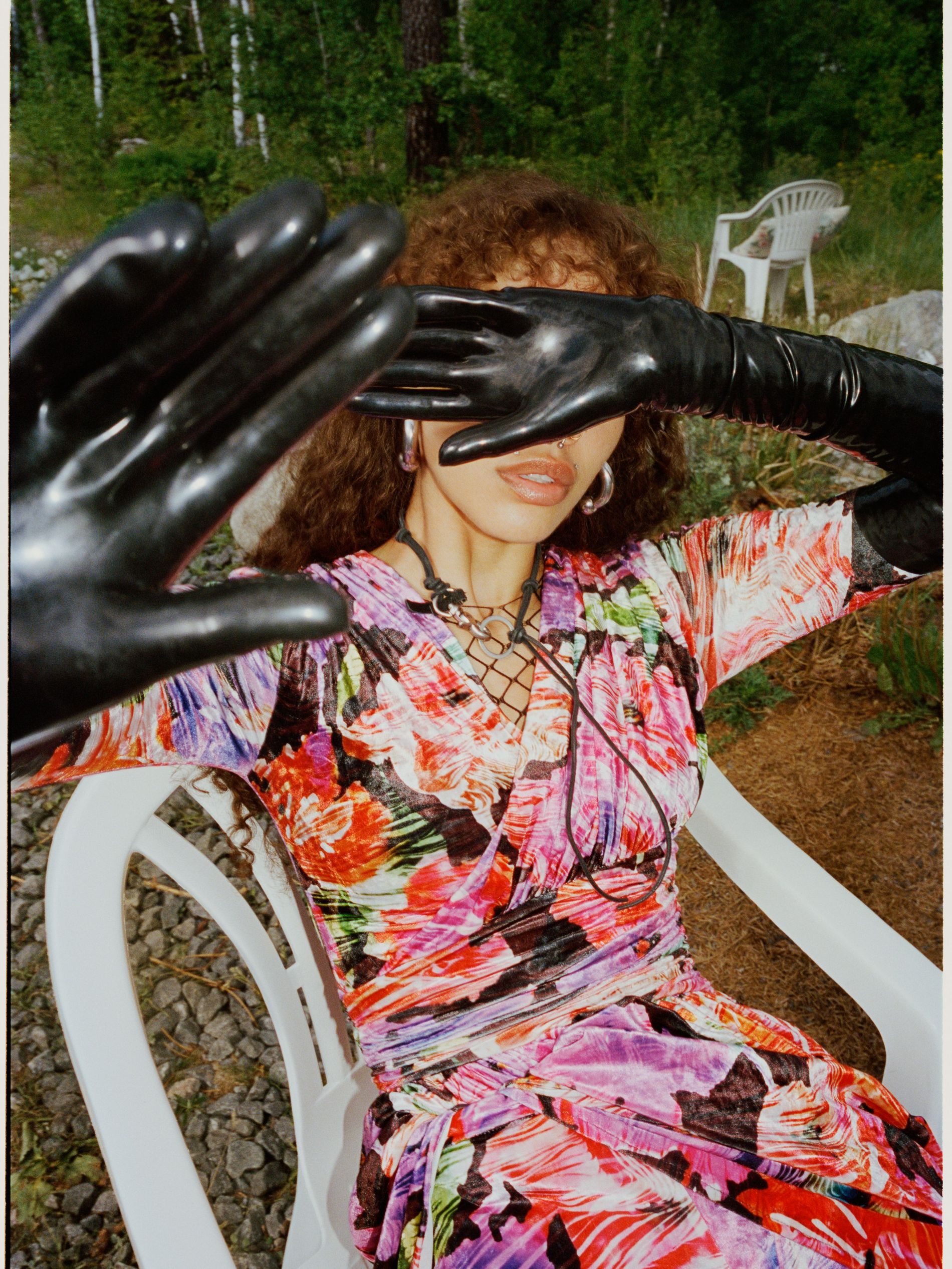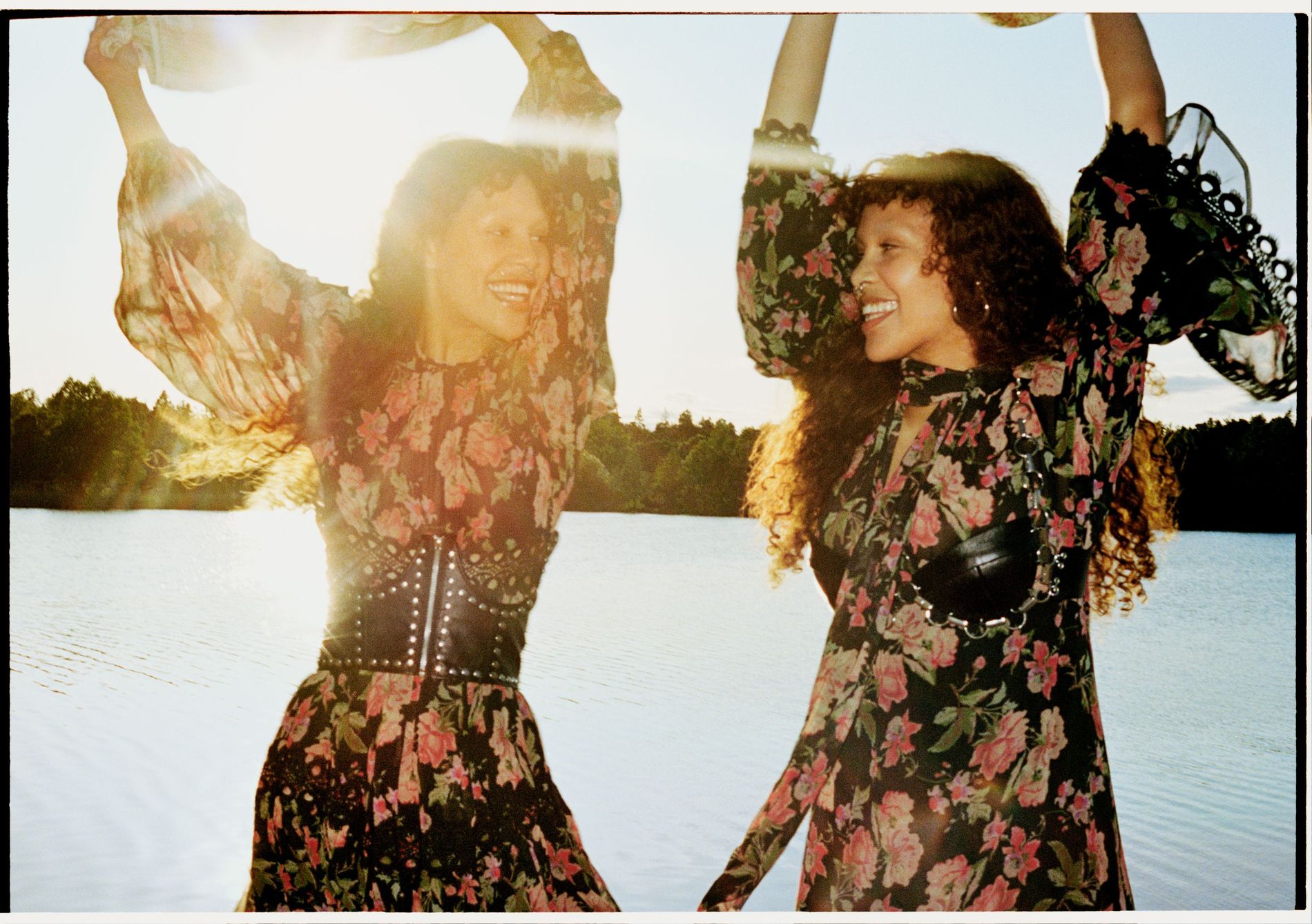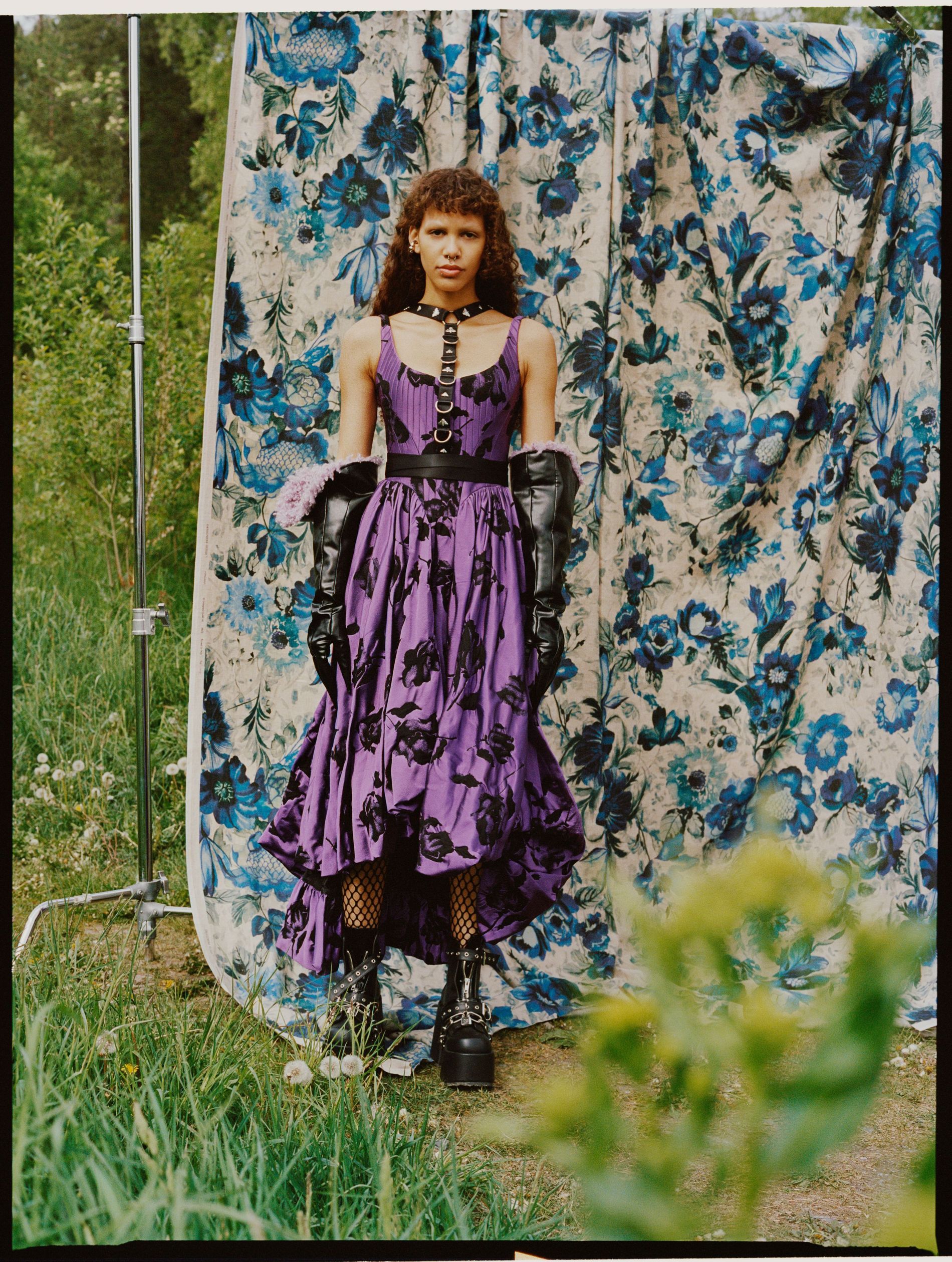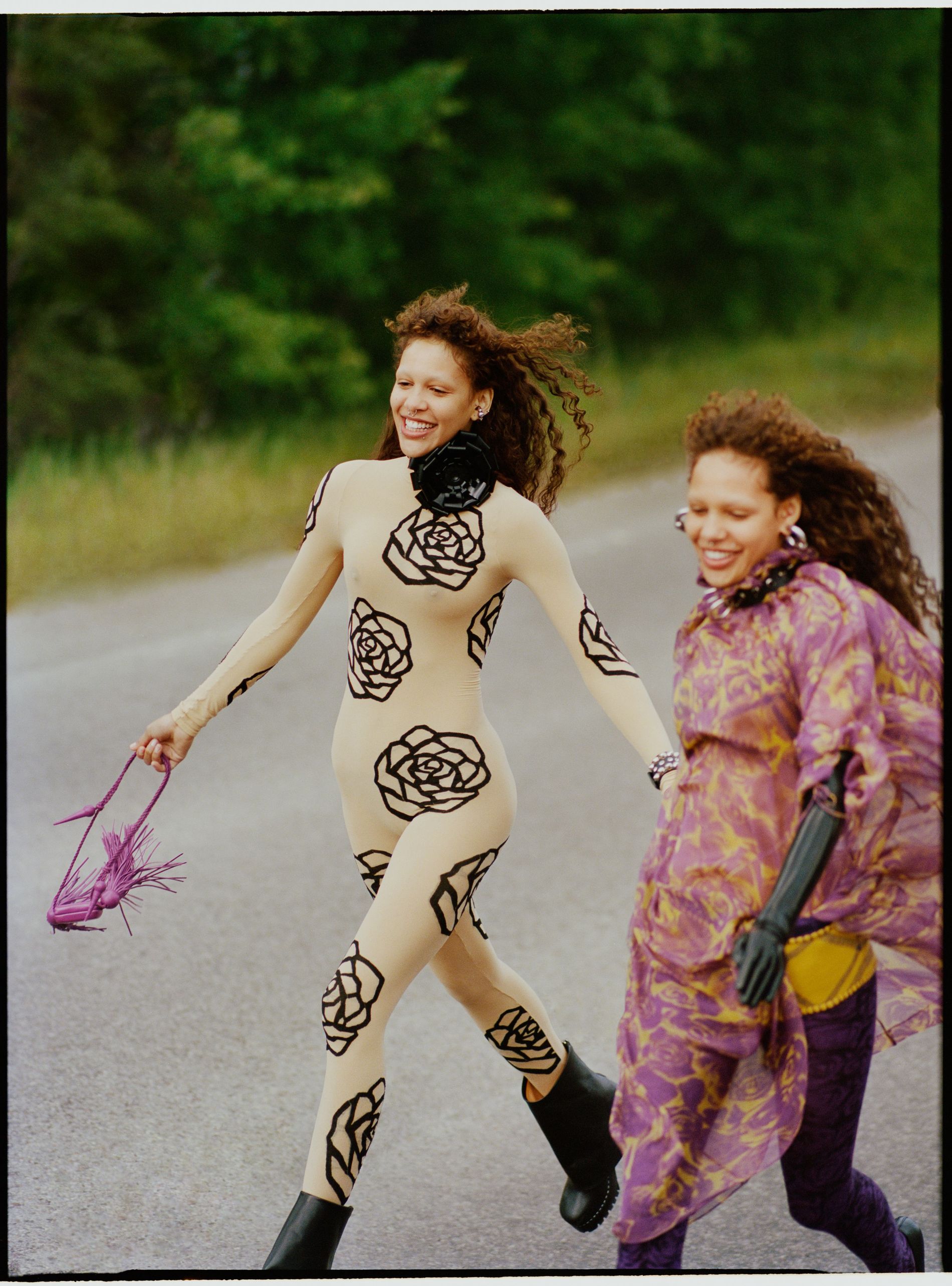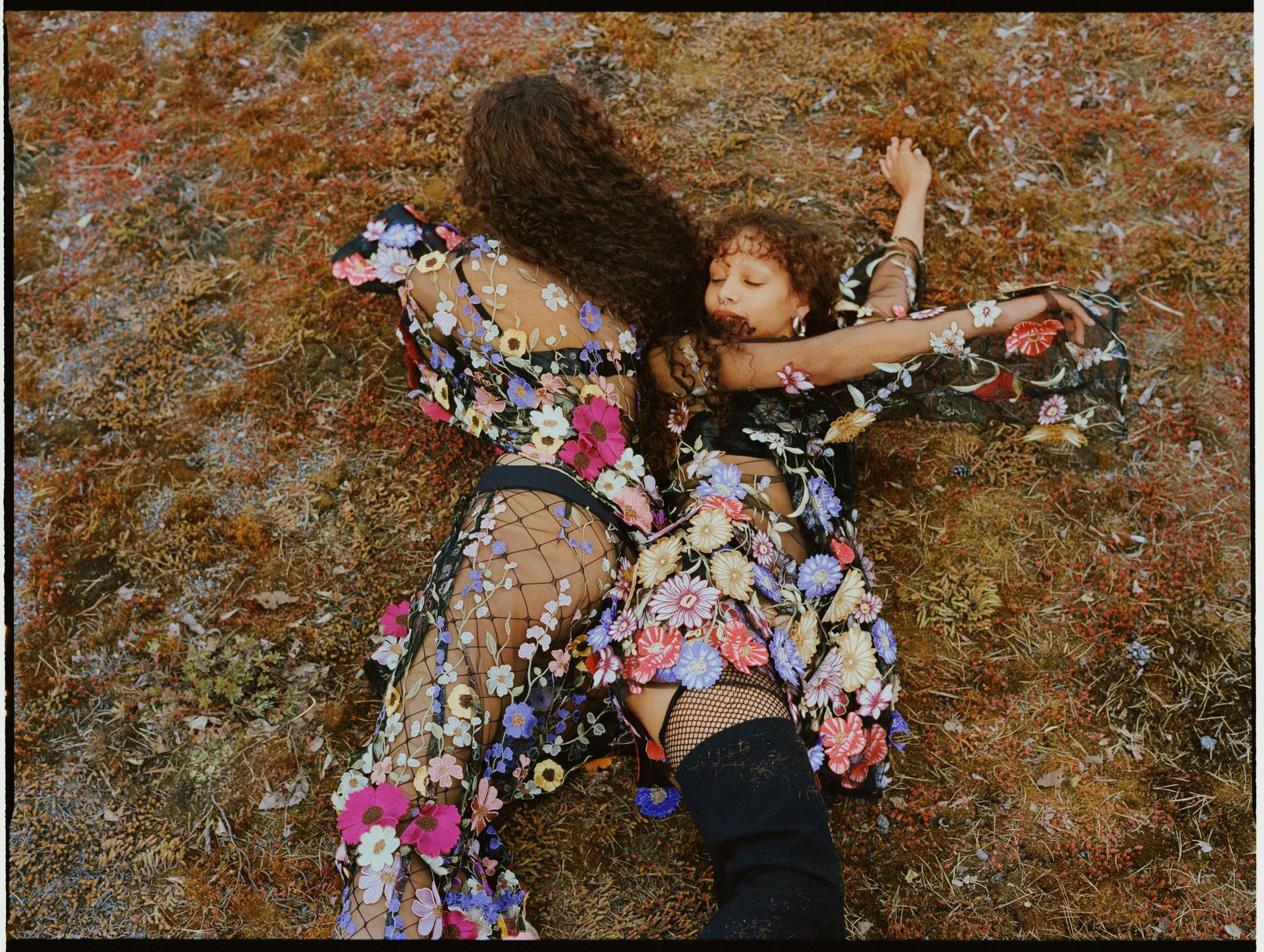 Photographer: Rasmus Weng Karlsen @ Link Details
Stylist: Maria Barsoum @ Link Details
Hair Stylist: Karolina Liedberg@ Link Details
Make-up Artist: Josefina Zarmén @ Link Details
Models: Gunnhild Chioko Johansen, Martine Chioko Johansen @ Team Models
Photographer Assistant: Matt Marsh
Stylist Assistants: Emelie Preber, Kiara Morris
Set Design: Caroline Sandström @ Camera Link
Casting Director: Lotta Carlsten @ Link Details
Production: Linkdetails