With Vogue Scandinavia's latest issue housed in a limited-edition Acne Studios package, it's safe to say that we've got denim on our minds. Here, we round up all the essential – and sometimes unexpected – denim pieces you need this season
All products featured on Vogue are independently selected by our editors. However, when you buy something through our retail links, we may earn an affiliate commission.
When thinking of autumn staples, denim usually hits high on the list. With a history of utility and practicality from its workwear origins, it works the hardest during the transitional seasons: translating just as well for outerwear as it does across classic jean cuts.
This season, Vogue Scandinavia invites you to be daring with denim – let the multi-functional fabric adorn everything from dresses to bags to shoes. From pristine to distressed, acid-washed to classic indigo, this is your go-to autumn denim guide.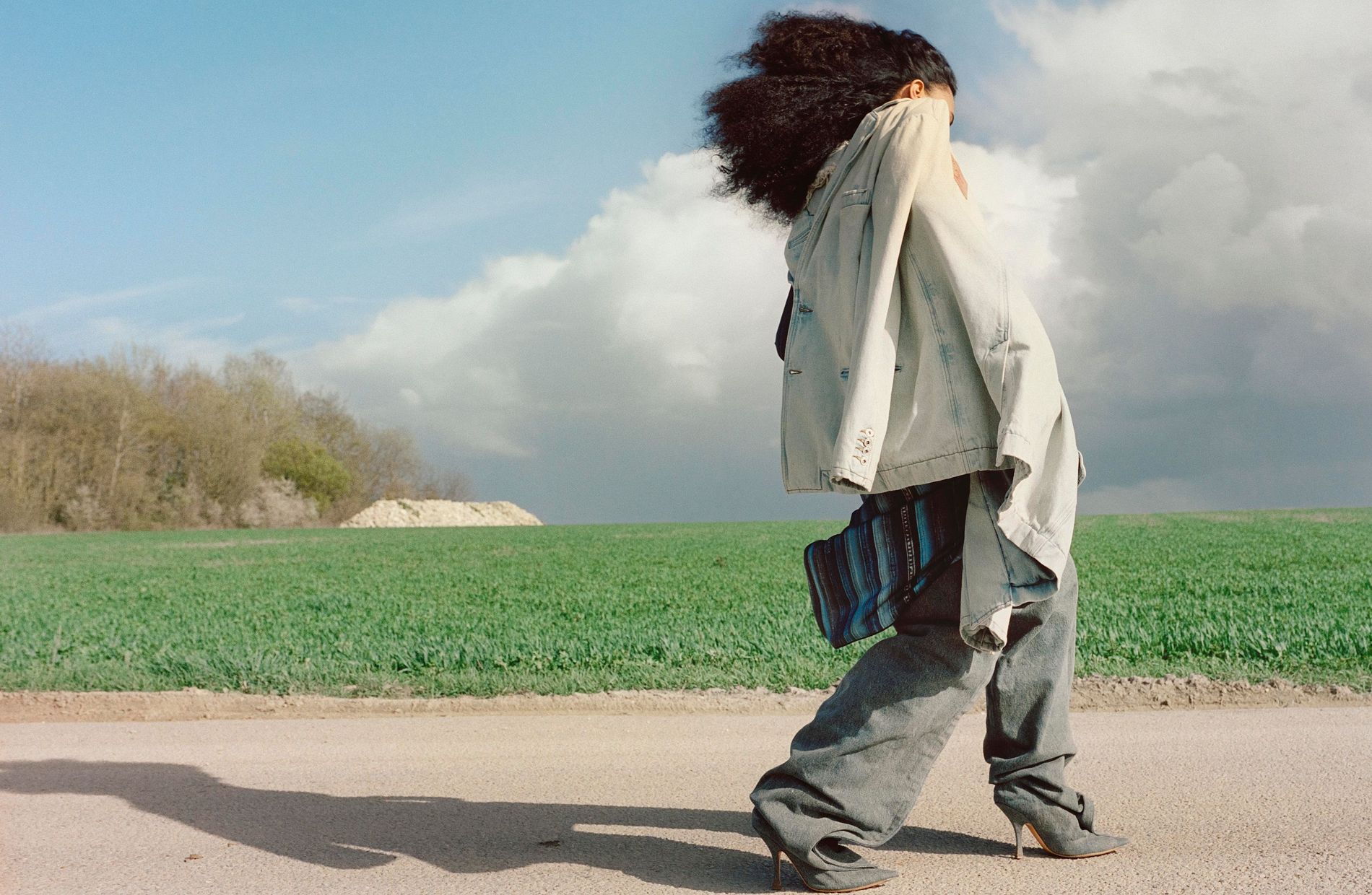 Skirts
With mini, maxi and everything in-between topping the trend charts lately – autumn presents a smörgåsbord of denim skirts for the taking. No matter the length, cut or silhouette, our tip for this season's most on-trend take is to style it with layers.
Jackets and coats
Choose your fighter. Acne Studios' trench style offering will be the perfect framing for all your autumn looks, or opt for a more classic silhouette with A Day's March's boxy indigo jacket. Or, steer far from the palette of blue washes with Wood Wood's playful printed version.
Tops and shirts
The denim shirt may be just one category of clothing, but many personas lie within. Relaxed and preppy for a weekend in the countryside? Polo Ralph Lauren is the answer. Something ruffle-trimmed for a '70s look? Look no further than Ba&sh. Something simple and organic to shrug on day to day? Loulou Studio is our pick.
Trousers
It's familiar territory now, or is it? Jazz up your jeans rota with the most unexpected bottom-halves this season has to offer, like the contrast neon green cuffs of Wandler's straight jeans, or the patch pockets of Blumarine's cargo-style take.
Dresses
No doubt about it, a denim dress is a wardrobe hero come autumn. Slip into Simkhai's structured midi dress for as long as the sunshine allows, then switch to Cos' panelled design to layer over a turtleneck when chill sets in.
Accessories
Denim truly knows no bounds, and it's time to embrace it. Let it permeate your accessory rota, from sneakers to knee-highs, baguette to crossbody. Feeling especially daring? Make it the blue-hued finish to head-to-toe denim look.