Finding denim jeans that fit is no easy feat. That's why Vogue Scandinavia has gathered our editors' favourite brands to shop now
All products featured on Vogue are independently selected by our editors. However, when you buy something through our retail links, we may earn an affiliate commission.
It is a sartorial nightmare: standing in a warm changing room with piles of denim plopped around you, none of which fits. We've all been there, searching for the perfect pair of jeans. And if there is one thing we can attest to, it's the fact that one brand does not work for all. Ageing like a fine bottle of wine, a good pair of jeans is so much more than a wardrobe staple. It becomes your closest confidant – serving as the perfect go-to piece for any occasion. A right-hand partner who you can truly trust. But beyond a simple style or model of jeans, finding the right denim brand ensures well-fitting denim for years to come.
That's why we've asked Vogue Scandinavia editors to share their go-to denim brands below. The denim brands they swear by and return to year after year, with the hopes you can find your one true love.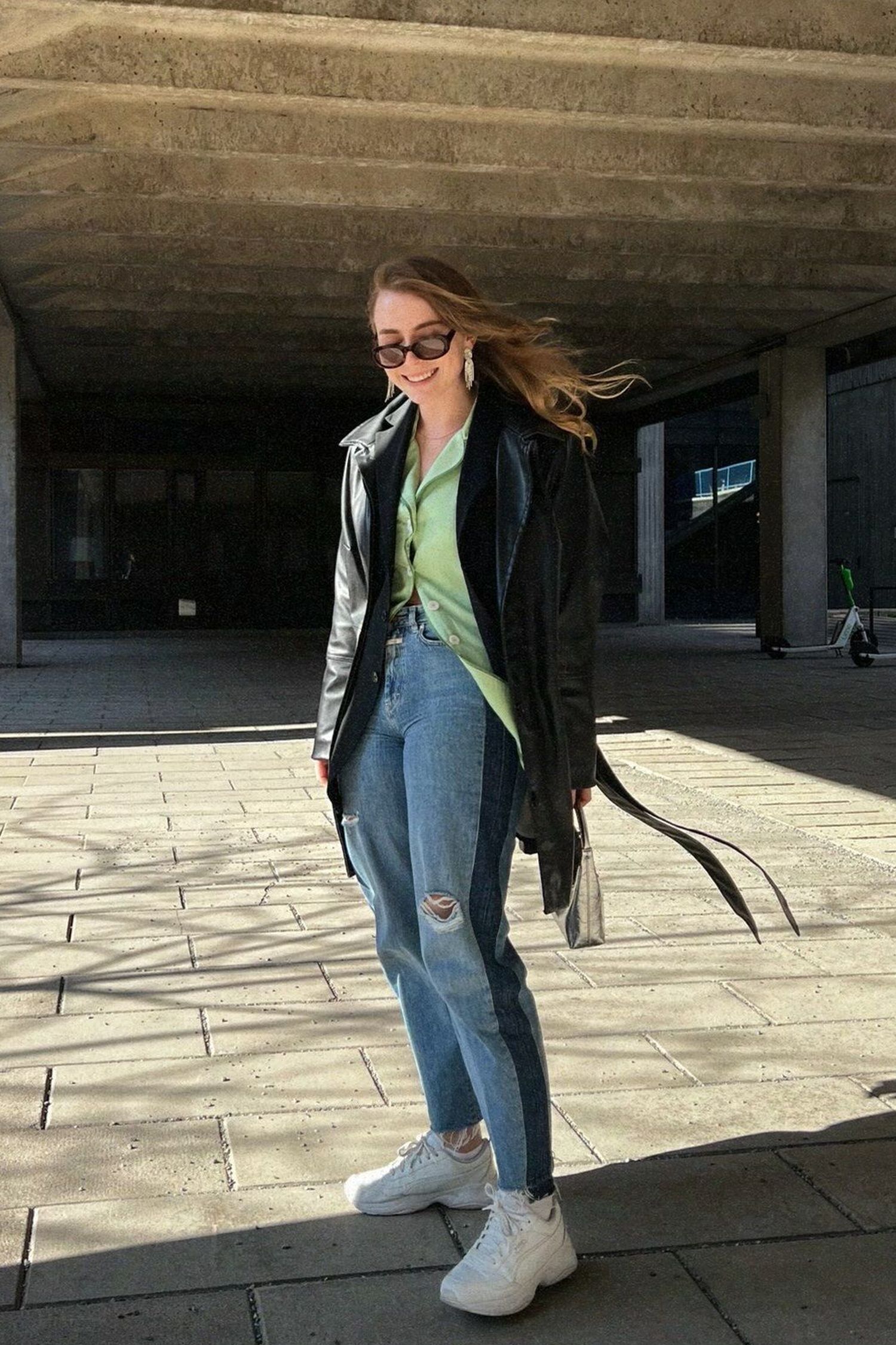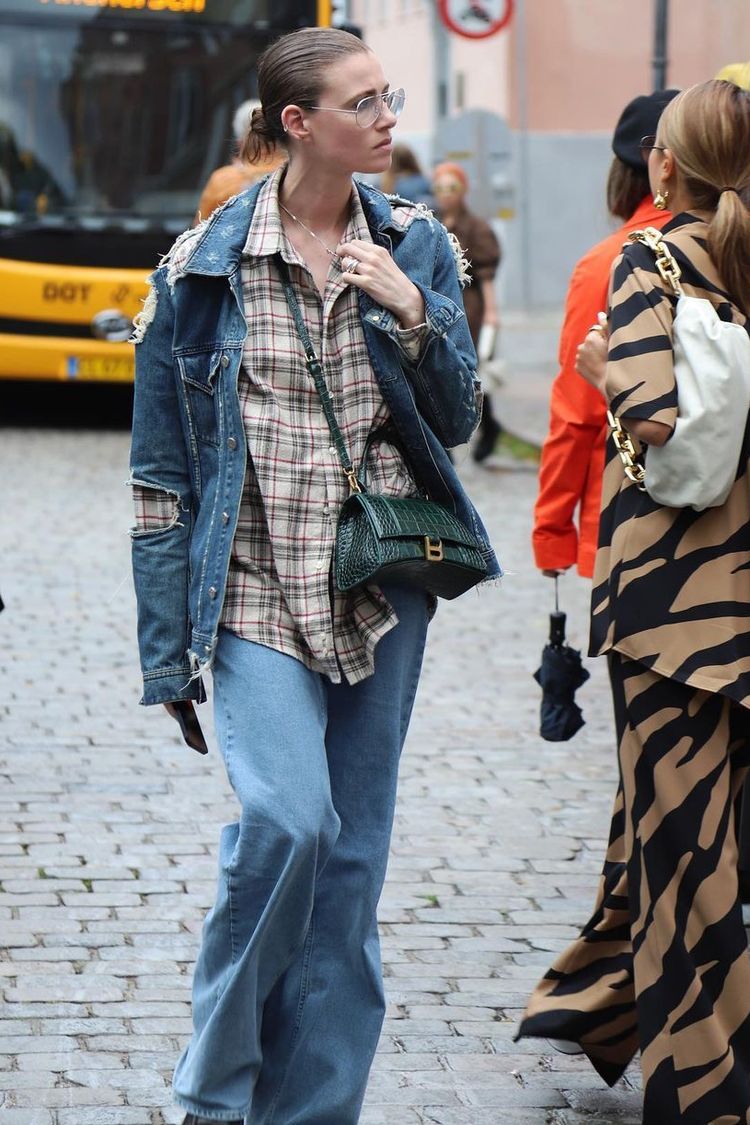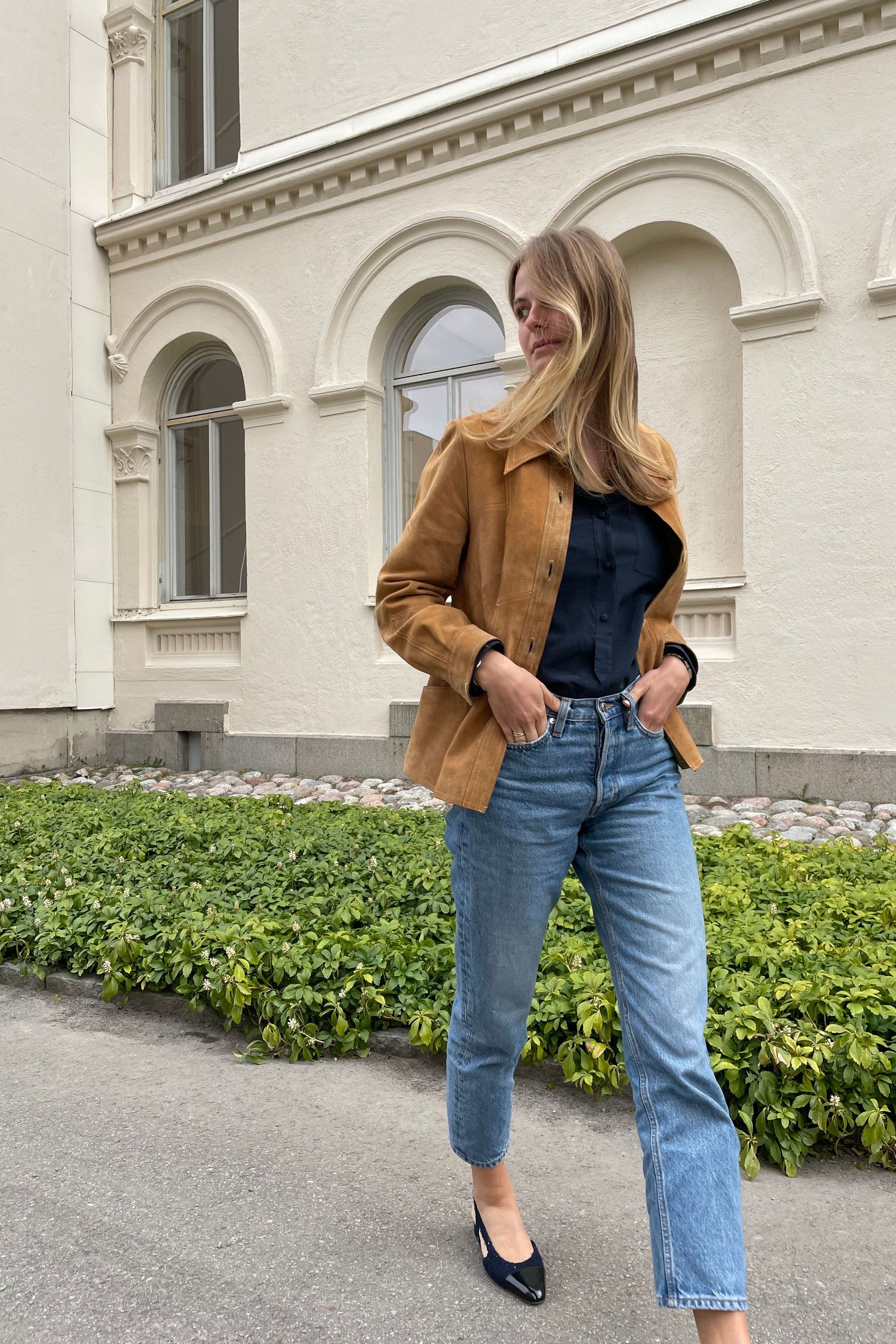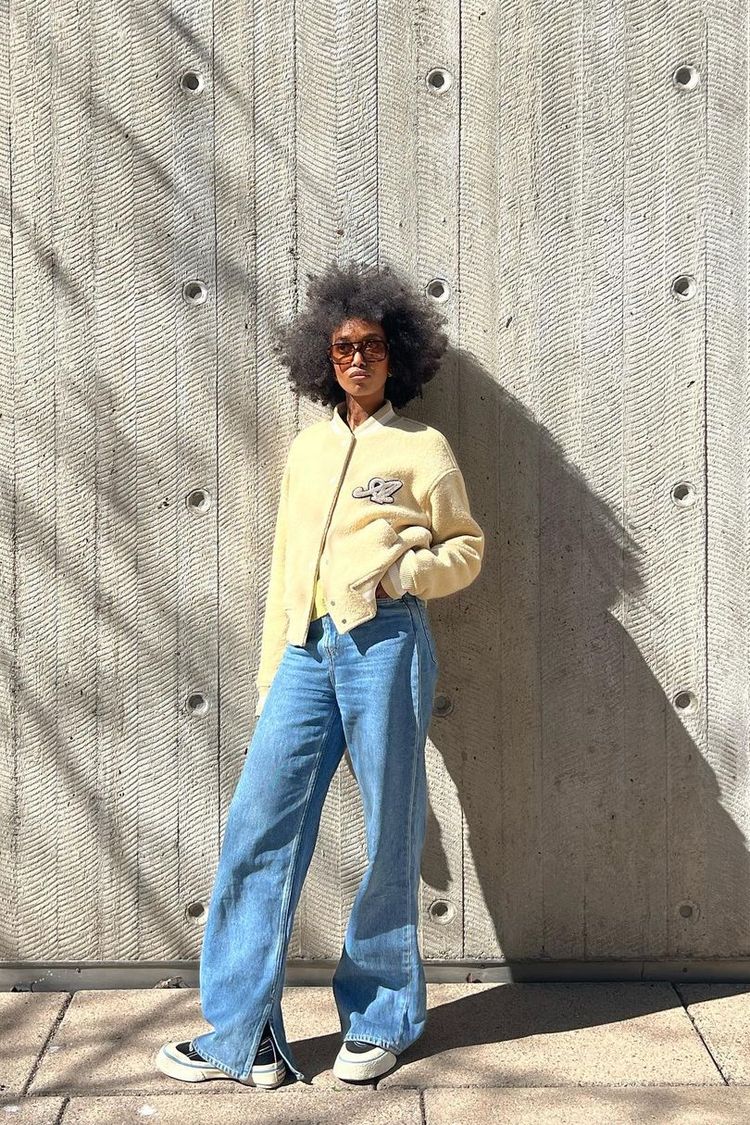 Allyson Shiffman - Print Editor
"These high-rise, wide-leg jeans from BITE are among the greatest denim I've ever owned. Possibly the best jeans in existence. Trust me, I'm Canadian."
BITE Studios
High-Rise Wide-Leg Jeans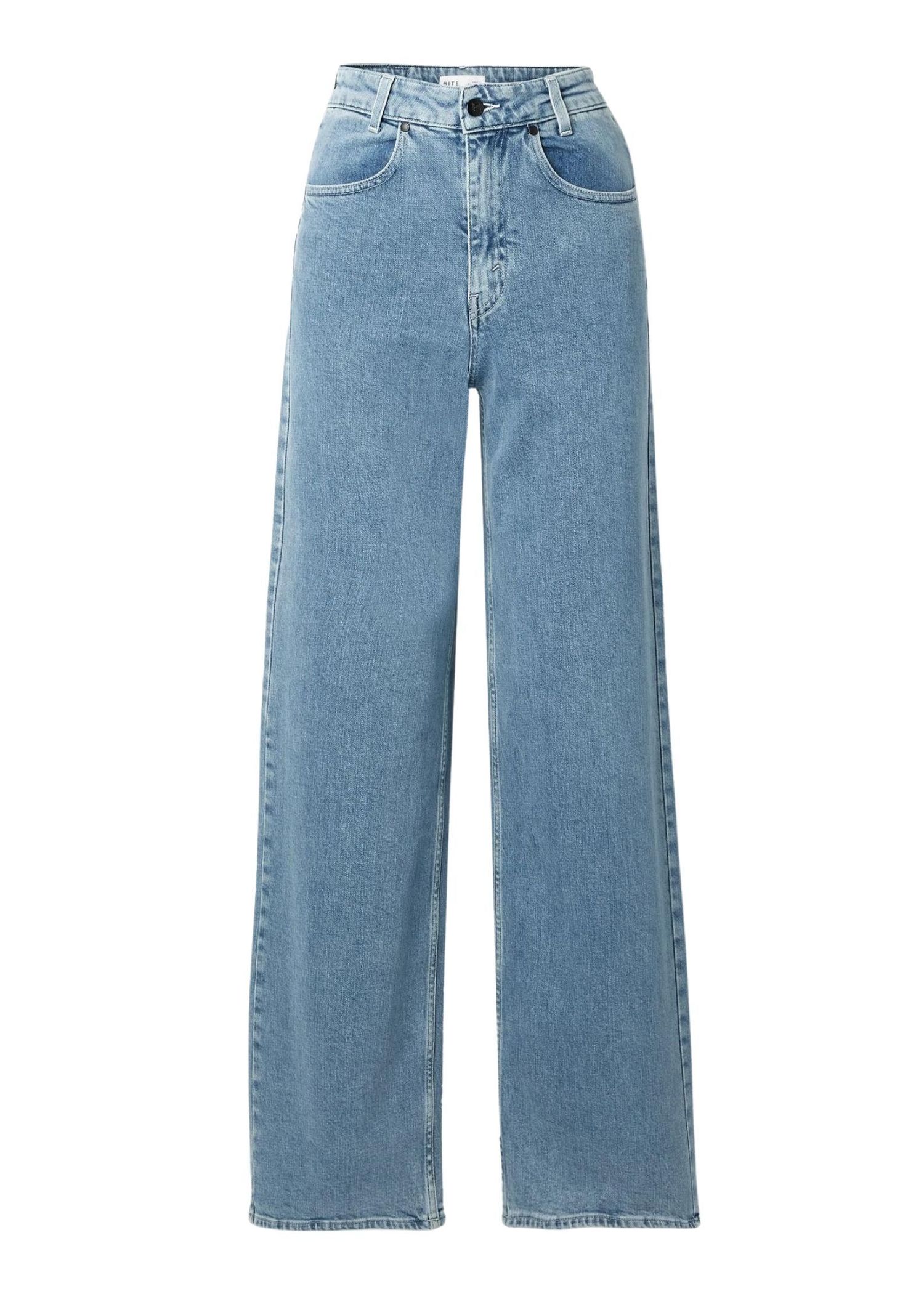 Eliza Sörman Nilsson - Digital Editor
"Jeans are my nemesis - I often find them too short for my legs. Anine Bing's ultra comfy and high-waisted denim, however, has converted me into a jeans lover. My pick for the season: the Frances Jean."
Anine Bing
Frances Jean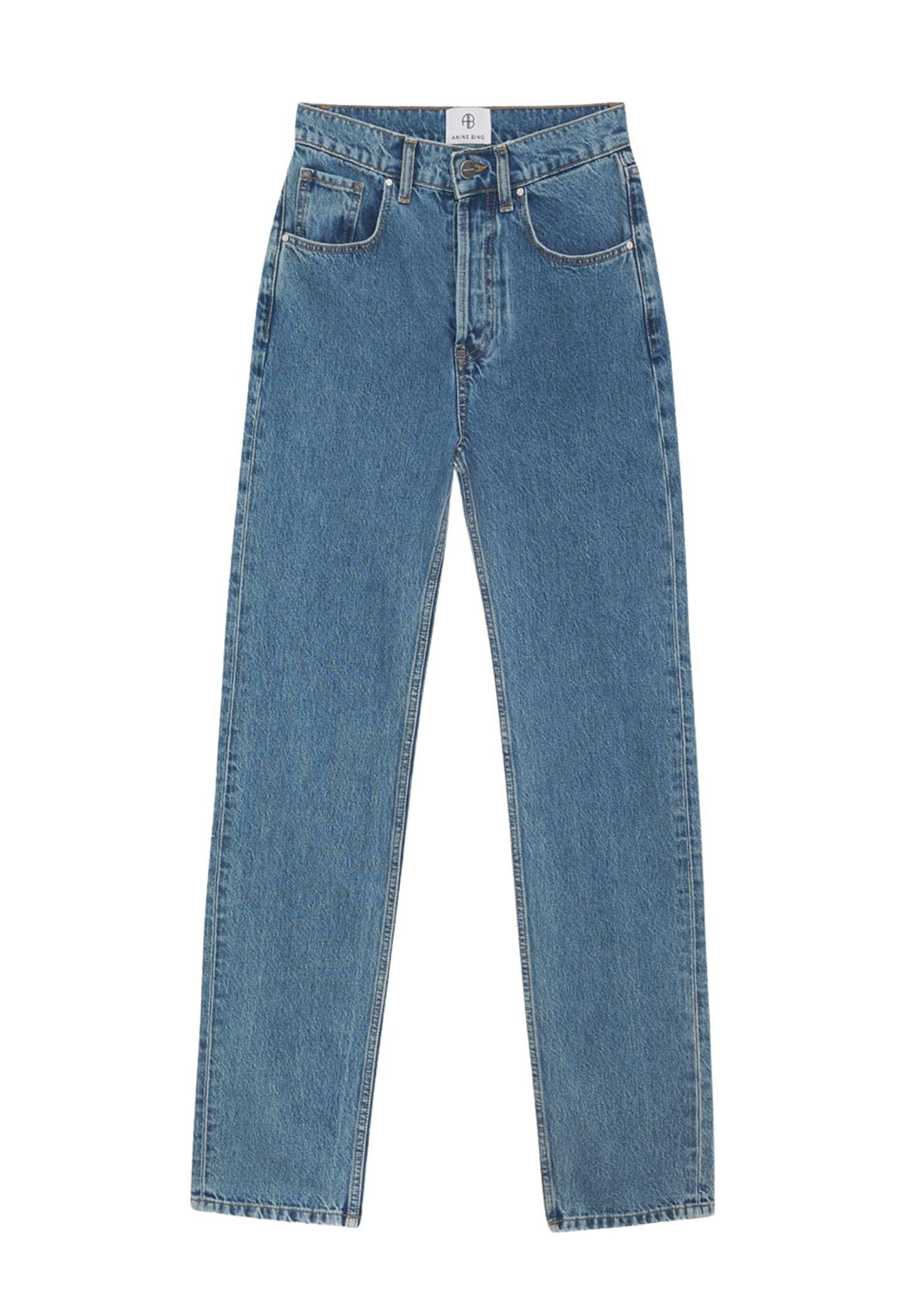 Jennifer Nilsson - Social Media Editor
"Honestly, I'm still on the lookout for the perfect pair of jeans, but these ones from & Other Stories look like they were made for me. Long enough to cover your shoes, with a high waist and wide leg; but the best thing of all is that they're made from organic and recycled cotton. You know what, the next time you see me I might very well be wearing these jeans."
& Other Stories
Beloved Cut Jeans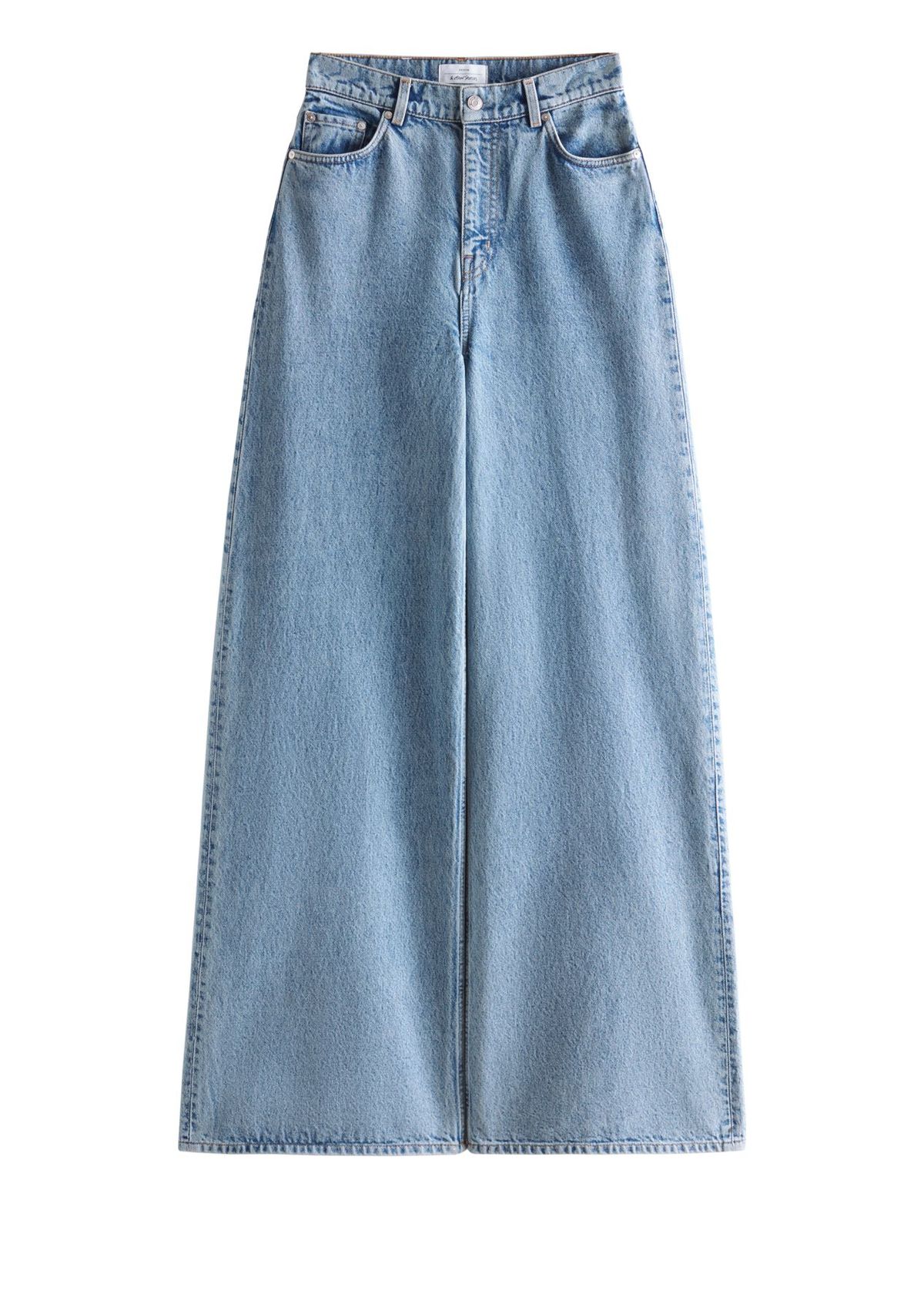 Esteban G Villanueva - Beauty Editor
"Like a good American-raised boy, I love denim. From Lee to Louis Jeans (and even a pair from Oscar Jacobsson), I have my fair share of denim pants. Nonetheless, Levi's is a brand that is hardwired into my heart. I've been wearing them since I can remember. My mother used to buy them for me when I was in pre-school and she got me my newest pair of 501s and 505s right before I moved out of my parent's house and here to Sweden. What can I say? You can't go wrong with Levi's."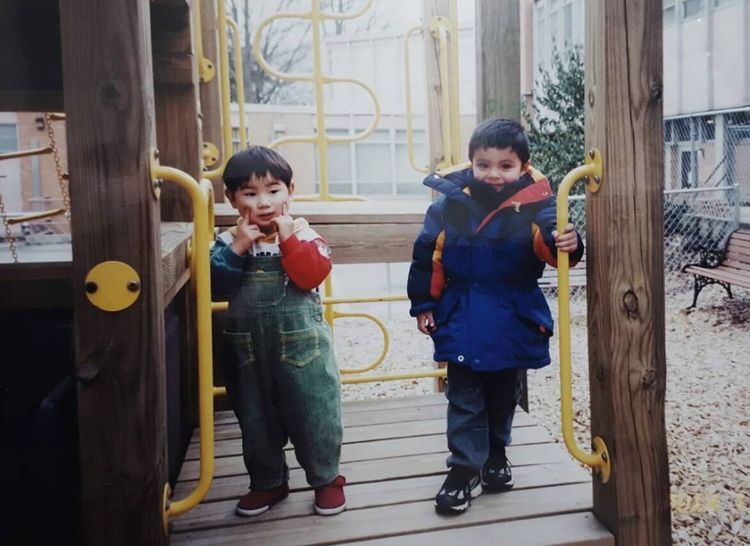 Photo from Esteban's private collection, shoot 2003. Esteban to the right wearing Levi's.
Levi's
501 Levi's Original Jeans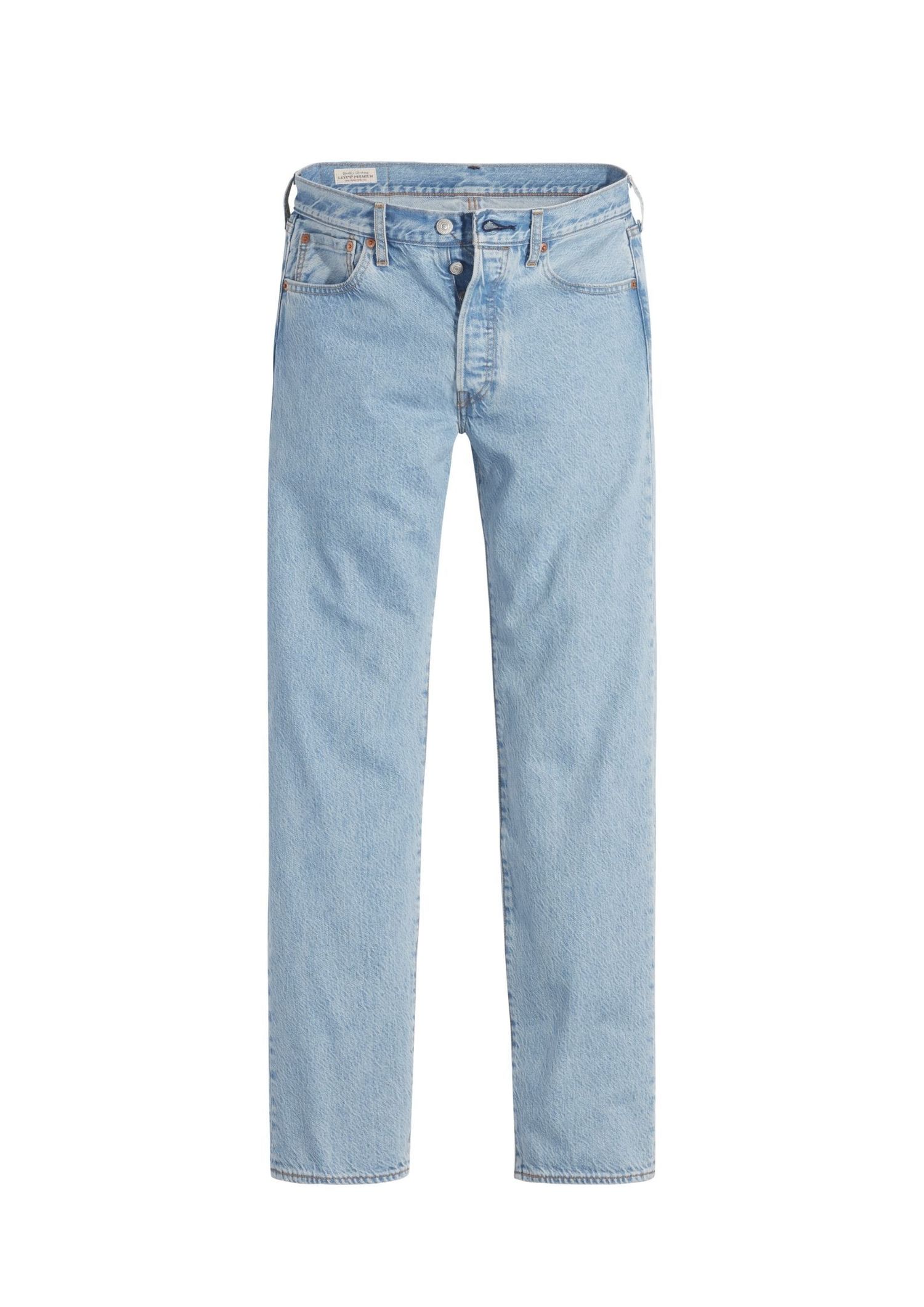 Josefin Forsberg - Expert Editor
"Here's the thing, a pair of good jeans should feel like a second skin. As a woman with a somewhat drastic hip to waist ratio, I lean towards high-rise wide-leg cuts. However – just like most women in the world – 99 per cent of the time I experience that dreaded back-gap. Usually, I get my denim tailored (hot tip!), but Closed's jeans somehow fit just so. In truth, the Edisons in mid blue is in my shopping cart as I write this."
Closed
Edison Organic Denim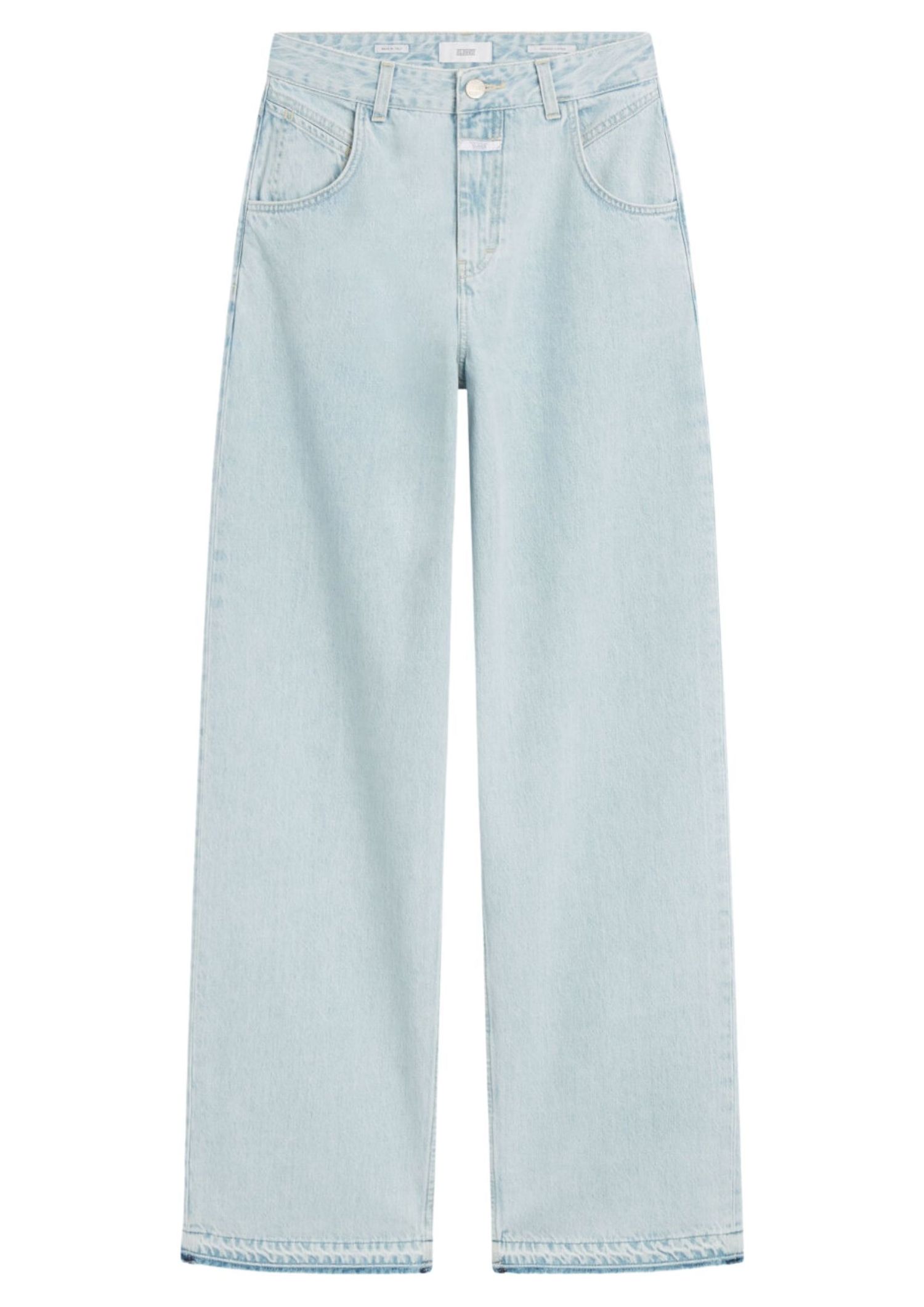 Mona M. Ali - Diversity and Inclusion Editor
"I've been following RE/DONE since the beginning, and I absolutely love their concept. They take vintage jeans and redo them to fit in a modern way. Also obsessed with their '70s aesthetic."
RE/DONE
90s Crop High-Rise Straight Jeans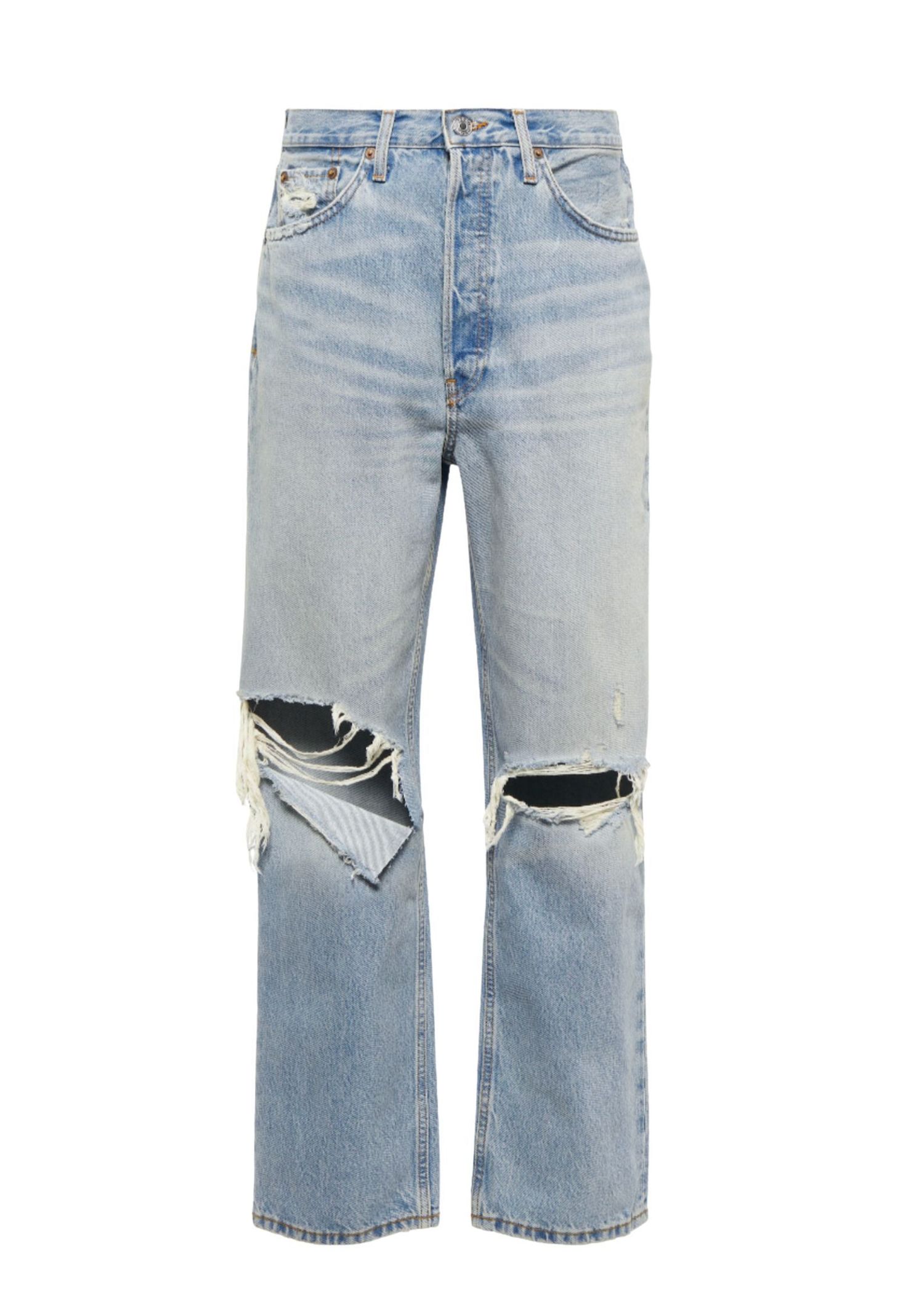 Benjamin Tarp - Picture Editor
"As a short-legged human being, all cropped pants look more like a regular pair on me, so the fact that the Acne River jeans are shorter than normal - they come in a 30" length - means they fit me perfectly. The style is loose above the knee, before narrowing to a not-too-tight foot opening, which I love. The quality is good and the design Swedish. What's not to love?"
ACNE Studios
Slim Tapered Jeans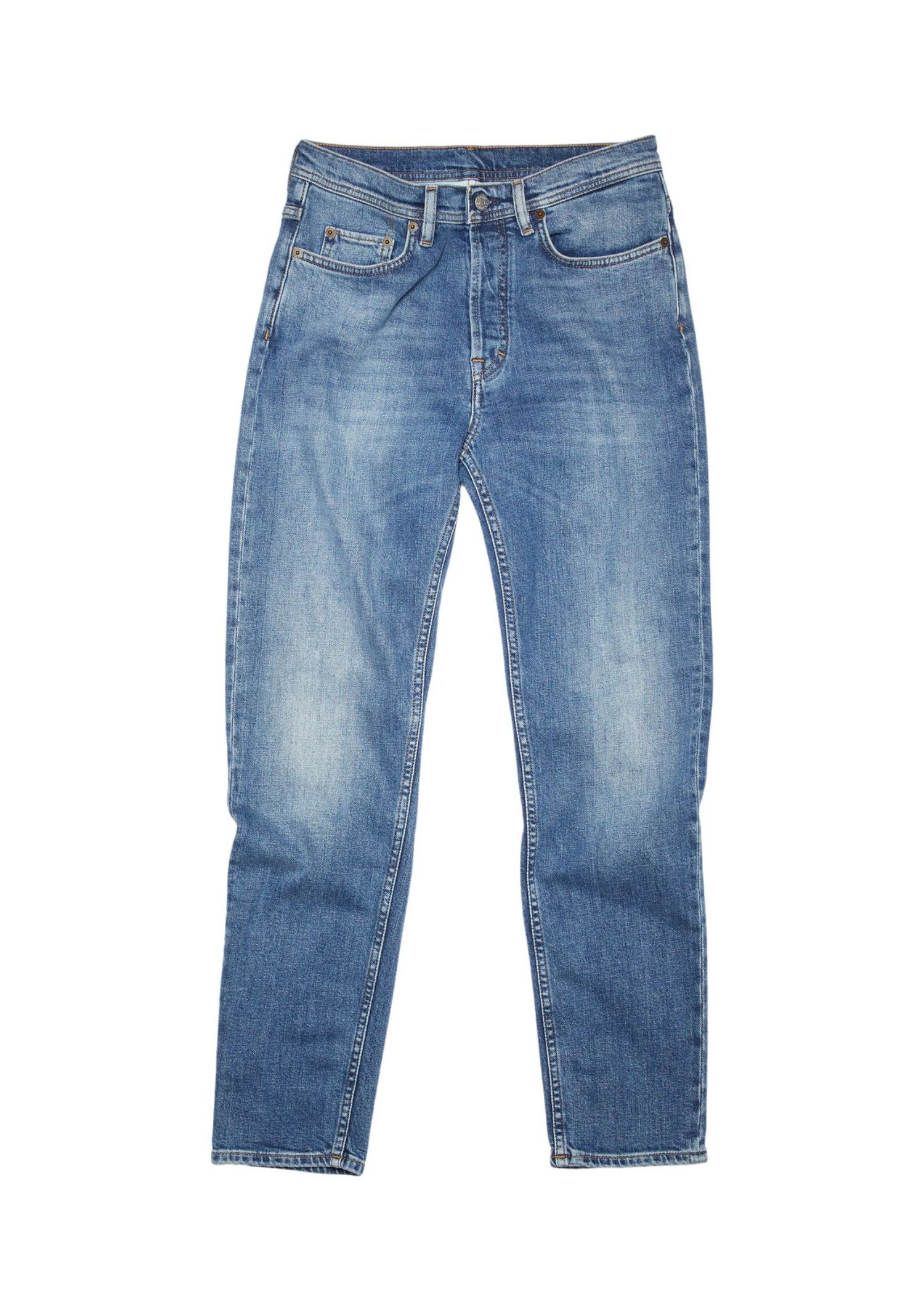 Doris Daga - Music Editor
"Anyone who knows me knows that I don't really wear denim. I'm a dress girl, so jeans are usually the last resort. However, when I discovered Agolde's 90s jeans after my mom bought them, I've had to admit they changed my mind. They'll now be in my closet forever as a staple piece."
Agolde
'90s Pinch High-Rise Straight Jeans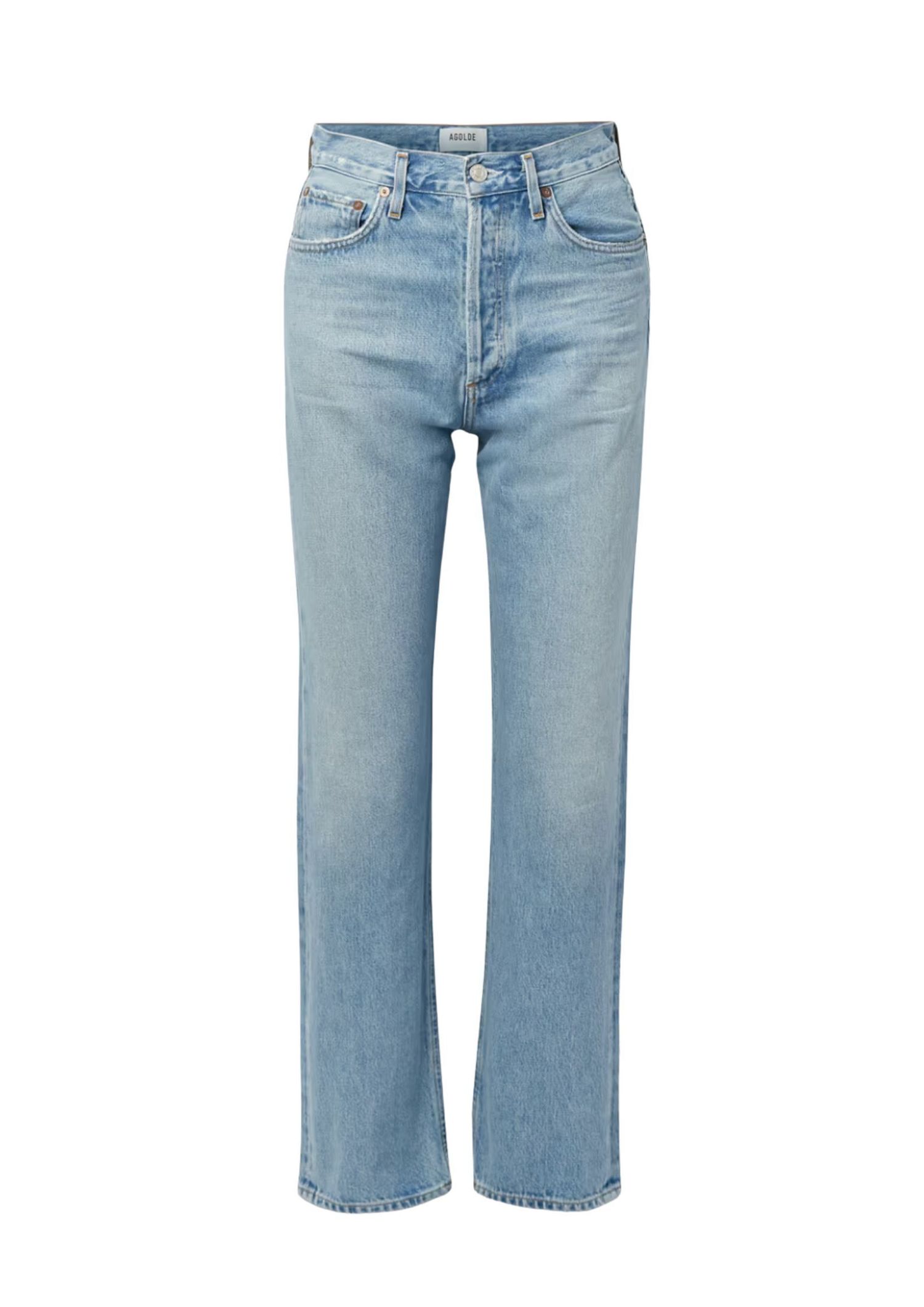 Amelie Langenskiöld - Fashion Assistant
"Let me briefly introduce my body shape, and if you recognise yourself I am confident Arket's denim will suit you as well, I have long legs, barely any hips or bum, and a very sensitive stomach that swells like a balloon throughout the day. With all of this in mind I need jeans that are stretchy and loose, yet fitted and long. And believe it or not, there is actually a pair of jeans that have all these qualities - I give you Arket's flared cropped jeans."
Arket
Regular Cropped Stretch Jeans