After catching the eye of our editor in chief at Stockholm Design Week, three of Bröderna Anderssons' iconic designs now grace the rooms of Vogue Scandinavia's office. Here's everything you need to know about their pieces and why we chose them…
What's the low down: It was the masterful craftsmanship of Bröderna Anderssons that caught the eye of our editor in chief Martina Bonnier at the most recent Stockholm Design Week. And the history behind their designs, as well as their family values, sealed the deal in us choosing three pieces of the Swedish brand's furniture for our new office.
Vogue's interpretation: As you walk into the Vogue Scandinavia office, you're met with three things: a two-seat sofa and two armchairs - all Bröderna Anderssons'. The clean organic lines and refreshing neutral shades of each piece make for an entrancewa that is very easy on the eyes.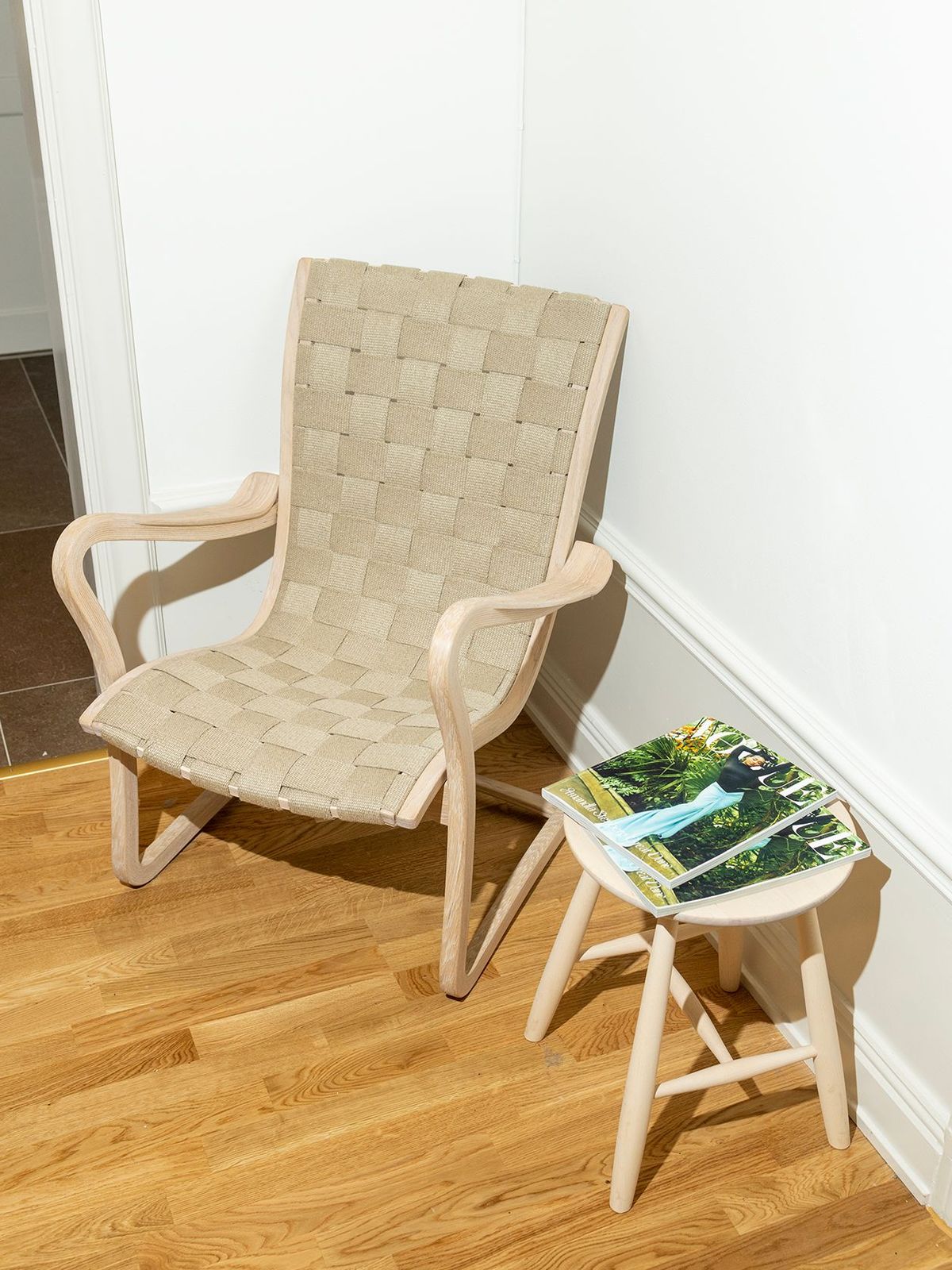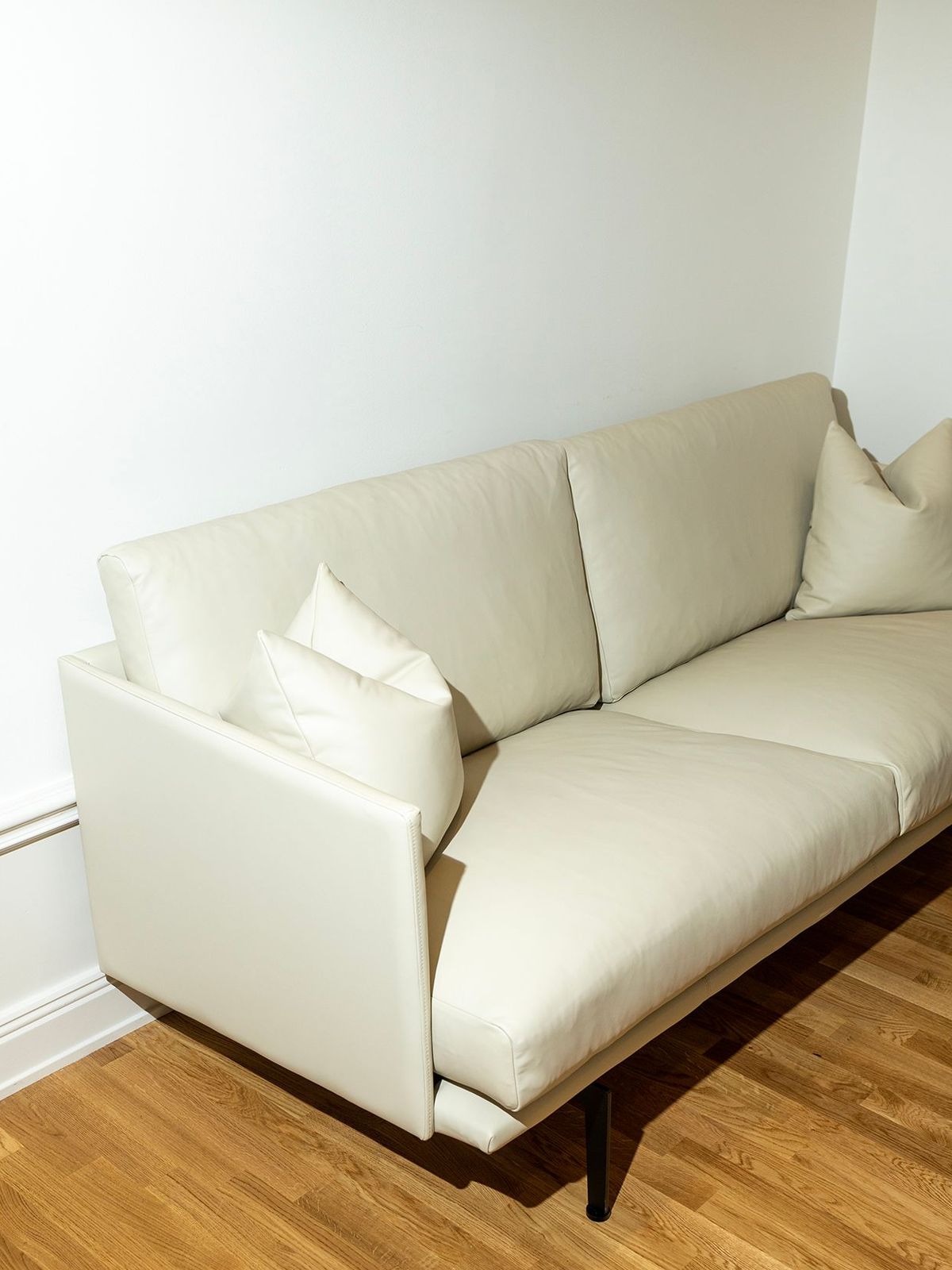 Scandinavian story: Since the brand was established in 1914, Bröderna Anderssons pieces have been crafted from materials that are Swedish to their core. The first armchair you see, 'Drängen' (or 'the farmhand' in English), is in a white pigmented oak, with a braided seat made from a natural-coloured saddle strap.
Across from the 'Drängen' sits the 'Electra' design: a statement sofa in off-white, supple leather with dark steel legs. And in the opposite corner sits 'Torparen', our second armchair. Like its counterpart, its foundation is in white pigmented oak, its back upholstered in a natural linen, and its front in a moonlight-coloured sheepskin.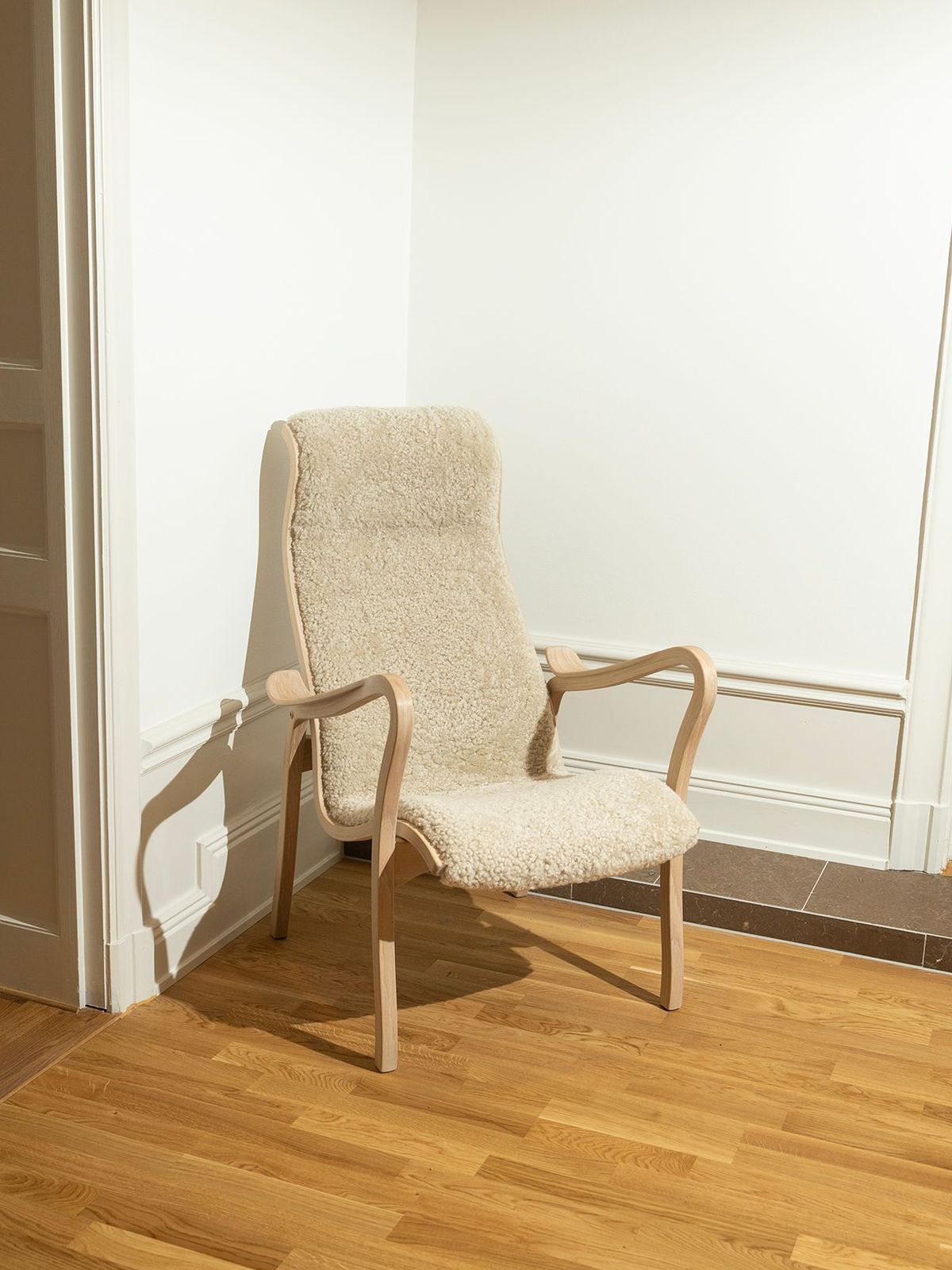 The 'Torparen' armchair. Photo: Margarita Sheremet
Why we love them: These three armchairs hold a rich history that reflects the development of Nordic design. The man behind them is G.A. Berg, a functionalist and one of the chief architects of modern Swedish aesthetics. An engineer at his core, Berg designed chairs contoured to the body for the ultimate comfort, without sacrificing style and elegance. Seeing and sitting in them reminds us of the role our region has played in design – and it goes without saying, we love the look of them!