These Verk-designed tables and chairs help our editorial team ace their daily tasks with a cheat sheet for comfortable seating. Below, discover everything you need to know about Vogue Scandinavia's new work desks
What's the low-down: Swedish brand Verk, which makes all of its clean, pleasing furnishings using sustainably sourced Swedish materials, taps Gothenburg-based designer Per Nadén to create the perfect individual writing desk.
Vogue's interpretation: While many aspects of our work at Vogue Scandinavia are collaborative, sometimes our editorial team members need to buckle down in a quiet space and work individually. That's where these writing desks come in. We've set our six Verk desks up in two neat rows, creating a modern take on the classrooms of our youth. The perfect setup to quietly write and edit without distraction.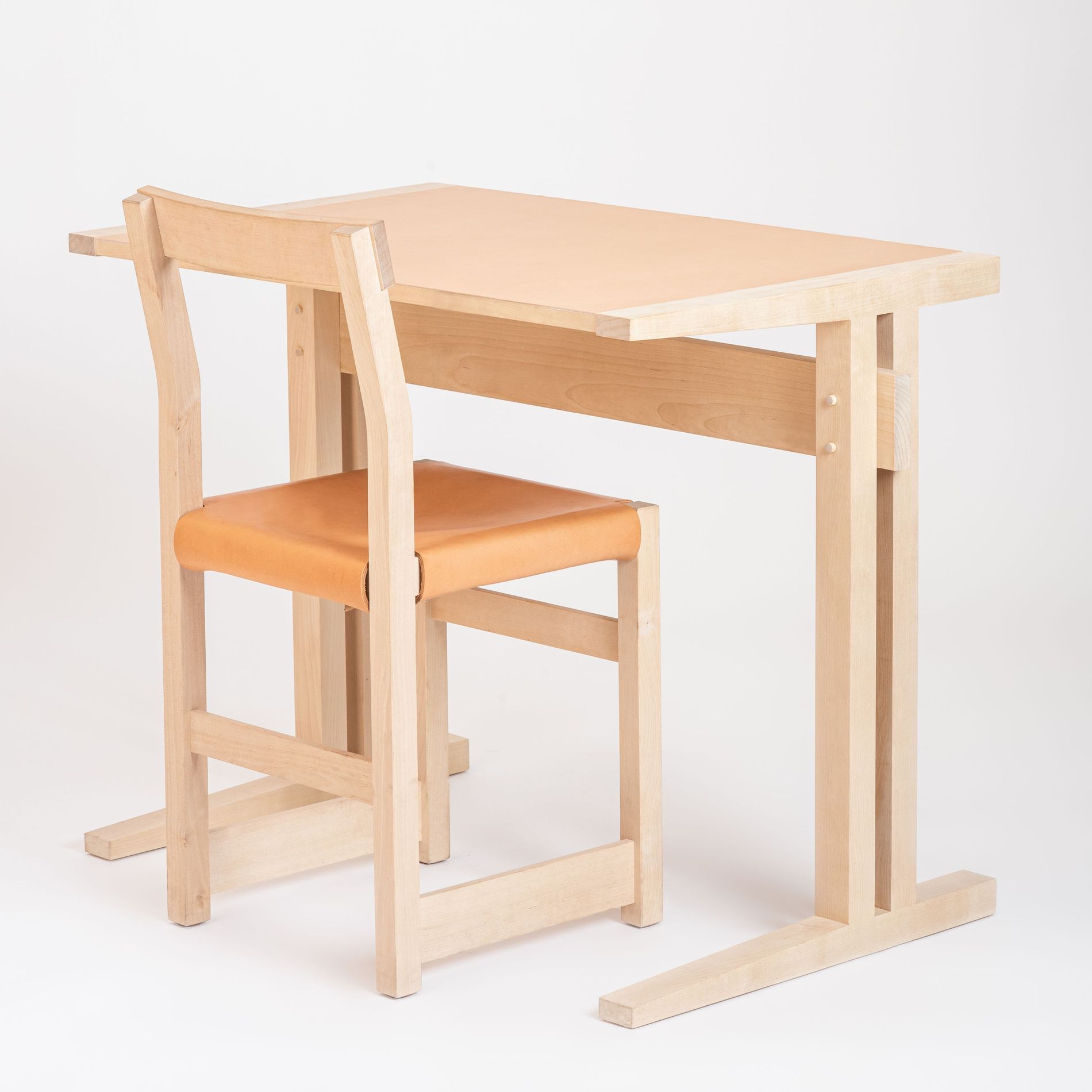 The desks are inspired by the academic history of our offices. Photo: Verk
Sustainable story: All of Verk's pieces are sourced and crafted in Sweden with an emphasis on traceability. Sourcing locally greatly reduces a piece's carbon footprint (by up to 70 per cent, in fact). Regarding the leather details, Verk taps local tannery Tärnsjö, which makes naturally tanned leather that only becomes more beautiful with age.
Why we love it: These desks highlight simplicity and functionality – two things we're very fond of. The pale wood gives our editorial room a brightness. Plus, our editorial team loves the cheeky nature of pretending we're in a classroom; plucky students of Vogue Scandinavia.