Åke Axelsson's work has offered comfortable, function-forward seating for nearly every Swede. Now his chairs can be found in Vogue Scandinavia's new offices. Below, everything you need to know about Gärsnäs mismatched dining set
What's the low-down: Two wooden Gärsnäs tables act as centrepieces for the office: a large kitchen table that our team gathers around for meals and afternoon fikas and a round table in our little meeting room (which also doubles as editor-in-chief Martina Bonnier's office). Surrounding these tables are nine unique chairs by none other than Swedish design legend Åke Axelsson.
Vogue's interpretation: Åke Axelsson's epic catalogue of comfortable seats was the natural choice for the most homely room in our offices, where our team gathers for meals and the occasional afternoon fika. This specific collection of chairs, some accentuated by a supple leather upholstery from Tärnsjö Garvari, perch around our kitchen table carved from Ash, known as the tree of life in Norse mythology. "I love the feel of the Beech and Ash," says Bonnier. "There's a tactile purity in them, a softness you can and want to feel with your fingertips."
Sustainable story: Made from beech and ash (both native to our region) in Gärsnäs' local factory, these pieces of furniture did not have to travel far to reach our offices. Beyond the care placed in the production, the design itself breathes longevity and we have no plans to switch them out for the years (if not decades) to come.
Why we love it: Opting for a variety of designs in the same material offer both cohesion and eclecticism – each unique design a testament to Swedish woodworking history. And we're all playing favourites on the daily – conducting a never-ending game of musical chairs to snag our ideal spot.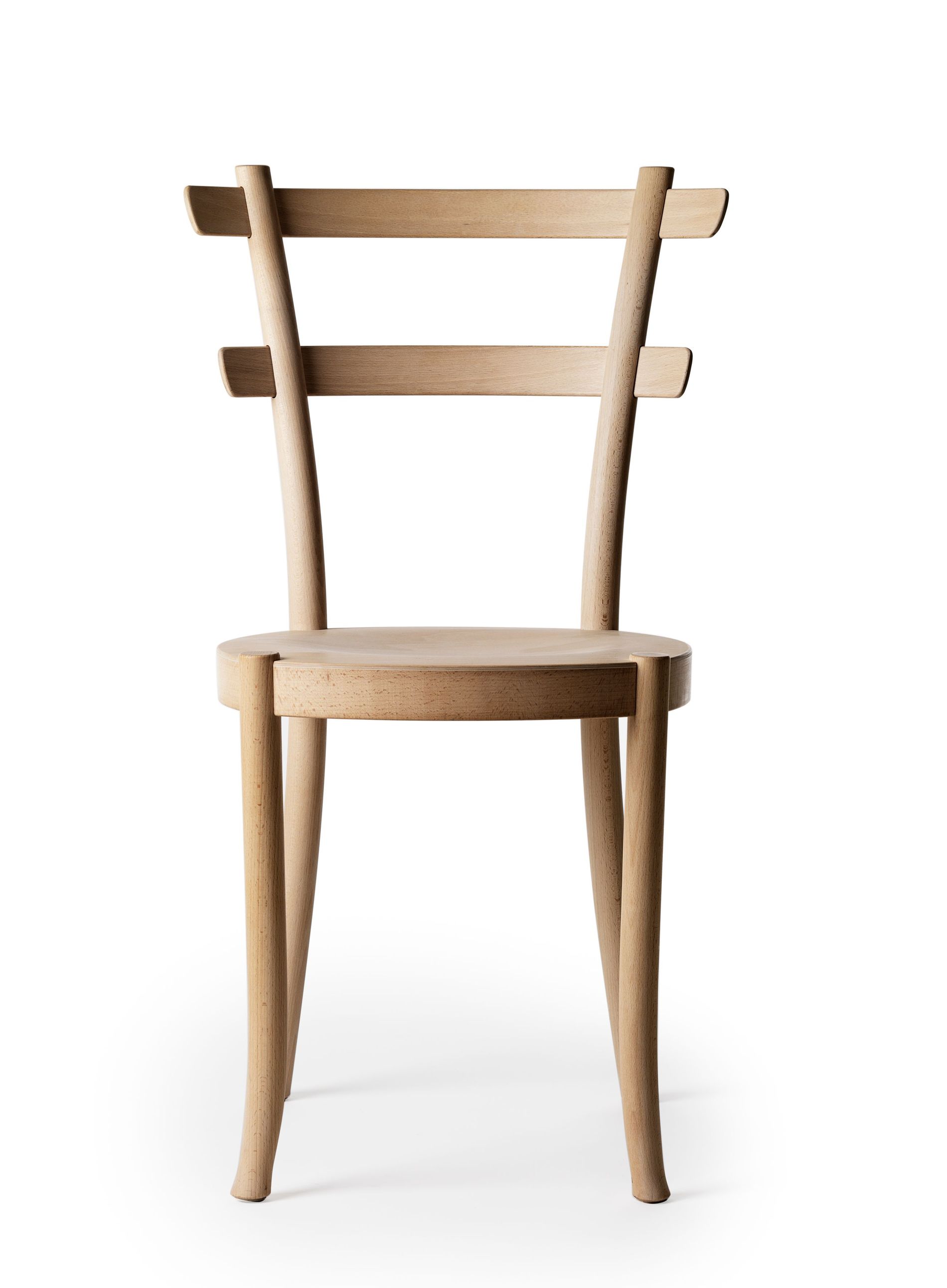 Åke Axelsson's Wood Chair is one of the various styles surrounding our kitchen table. Photo: Gärsnäs