It's finally here. Vogue Scandinavia's editors dive into the much-anticipated Rabanne H&M drop and select the pieces they are adding to cart now
All products featured on Vogue are independently selected by our editors. However, when you buy something through our retail links, we may earn an affiliate commission.
It moves, it sparkles, it is steeped in retro-futuristic glamour. It's everything you could expect from Rabanne, served up on paillette-heavy platter from H&M just in time for the holiday season. Here, our editors select their favourites from the line-up, ready to shop now.
Maria Barsoum, Senior Fashion Editor
"A luxurious faux fur coat is one of the biggest trends this upcoming winter. It is the perfect outwear for both party and everyday occasions."
H&M
Rabanne x H&M fuzzy coat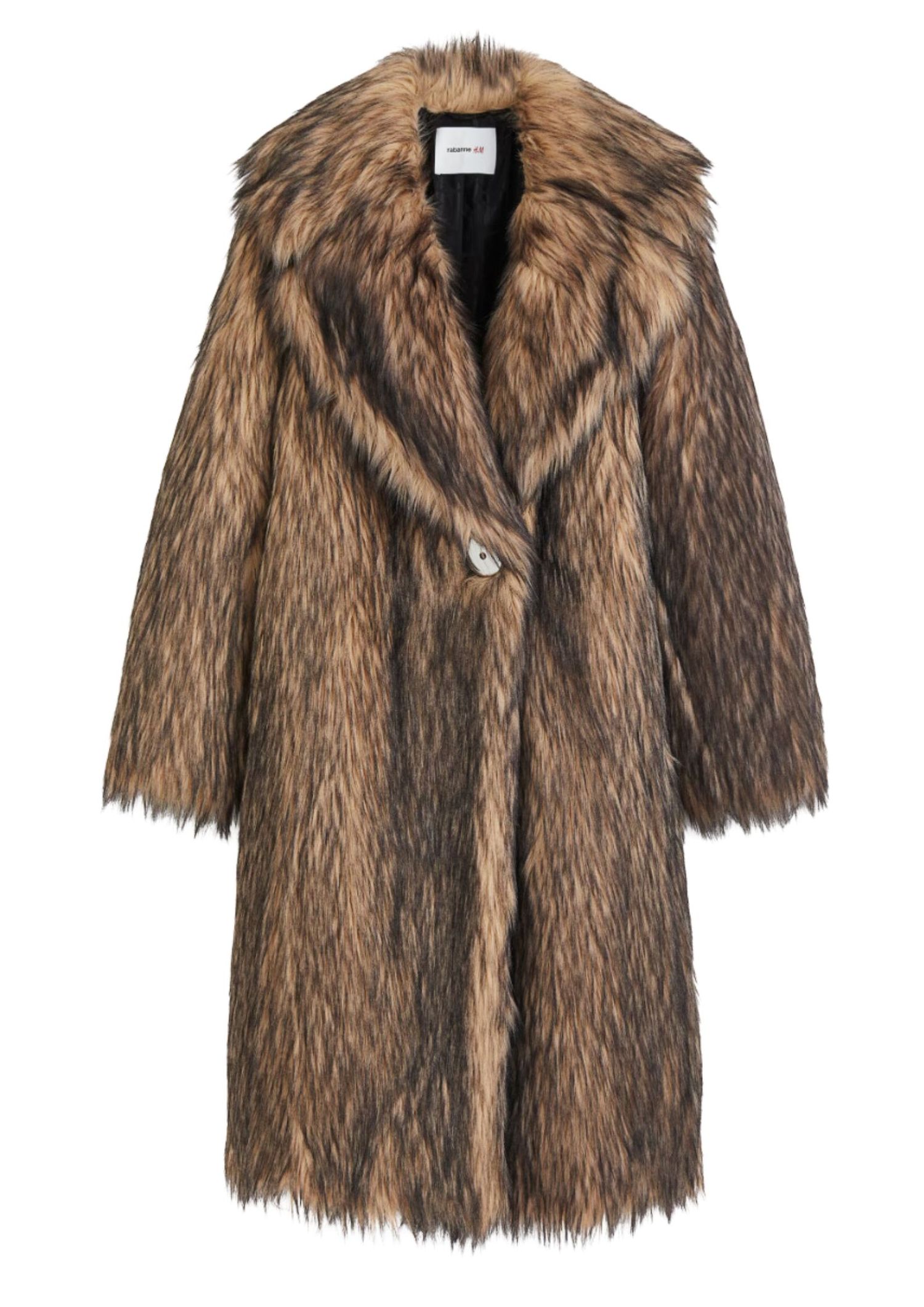 Allyson Shiffman, Print Editor
"Okay hear me out. These snazzy boy briefs with black tights, kitten heels and a black turtleneck. The oh so popular no-pants look, geared up for the holidays."
H&M
Rabanne x H&M sequined briefs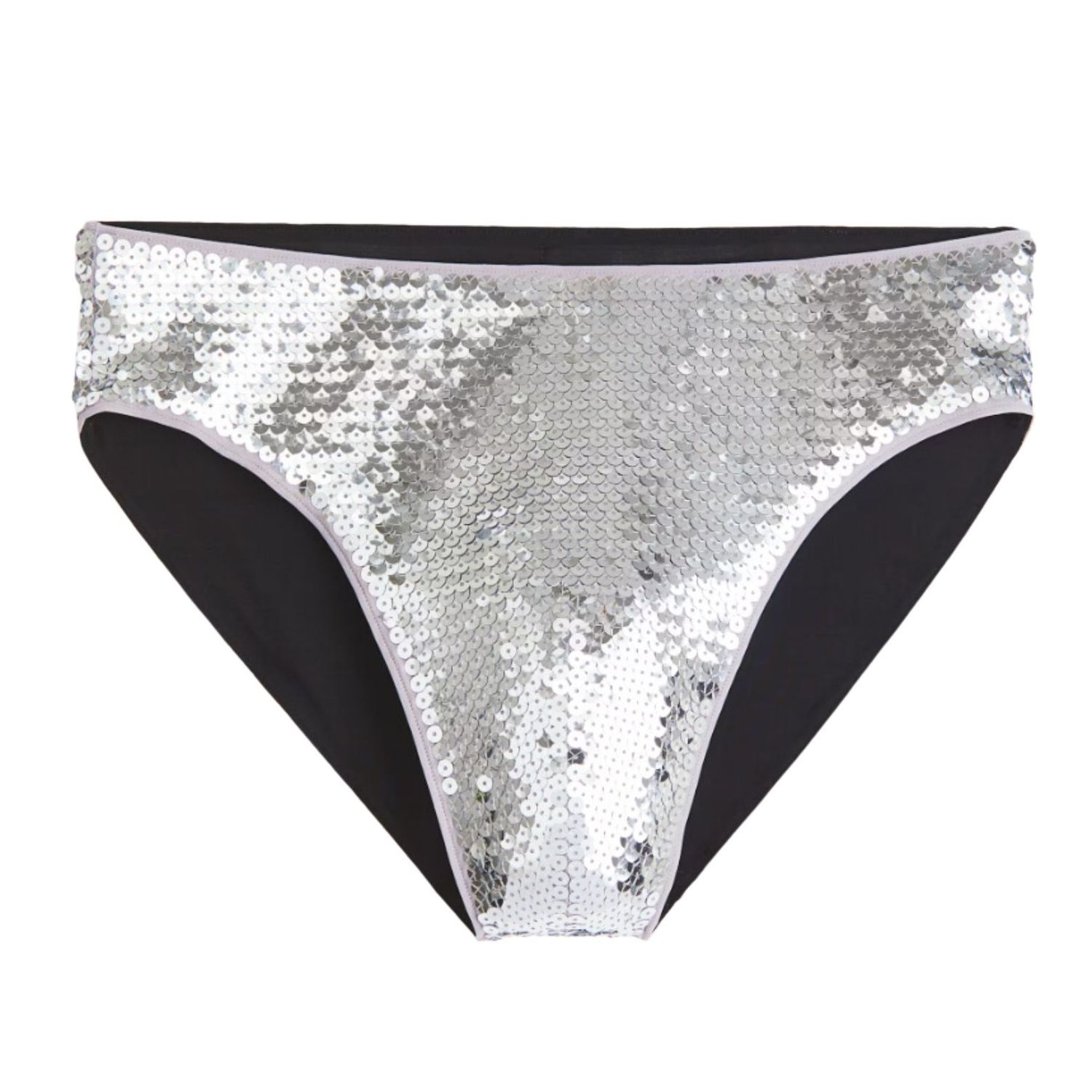 Clare McInerney, Digital Editor
"The closest I'll ever get to being Françoise Hardy. The sparkling paillette dress of my dance floor dreams. Nothing could be more inherently Rabanne."
H&M
Rabanne x H&M sequin-disc mini dress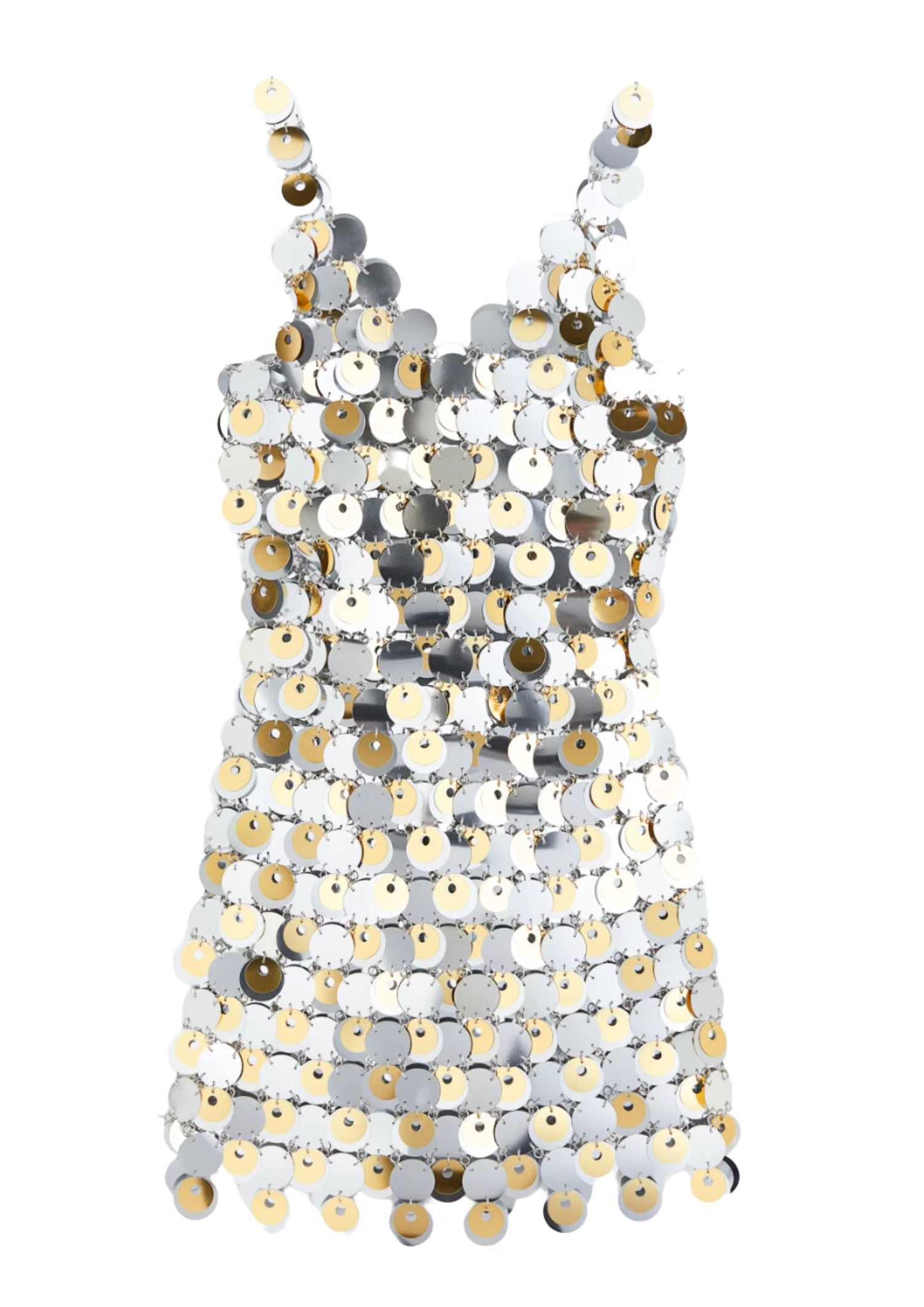 Josefin Forsberg, Beauty and Fashion News Editor
"Rabanne's metal mesh is a cut above the rest, a wardrobe marvel that's ready to mingle with the tinsel and twinkle of the season ahead. Paired with tall black boots, whisper-thin tights, and a crisp cotton shirt I plan to wear this ensemble straight from the office to cocktail hour. After all, this skirt is sartorial fringe benefits personified."
H&M
Rabanne x H&M fringed metal-mesh skirt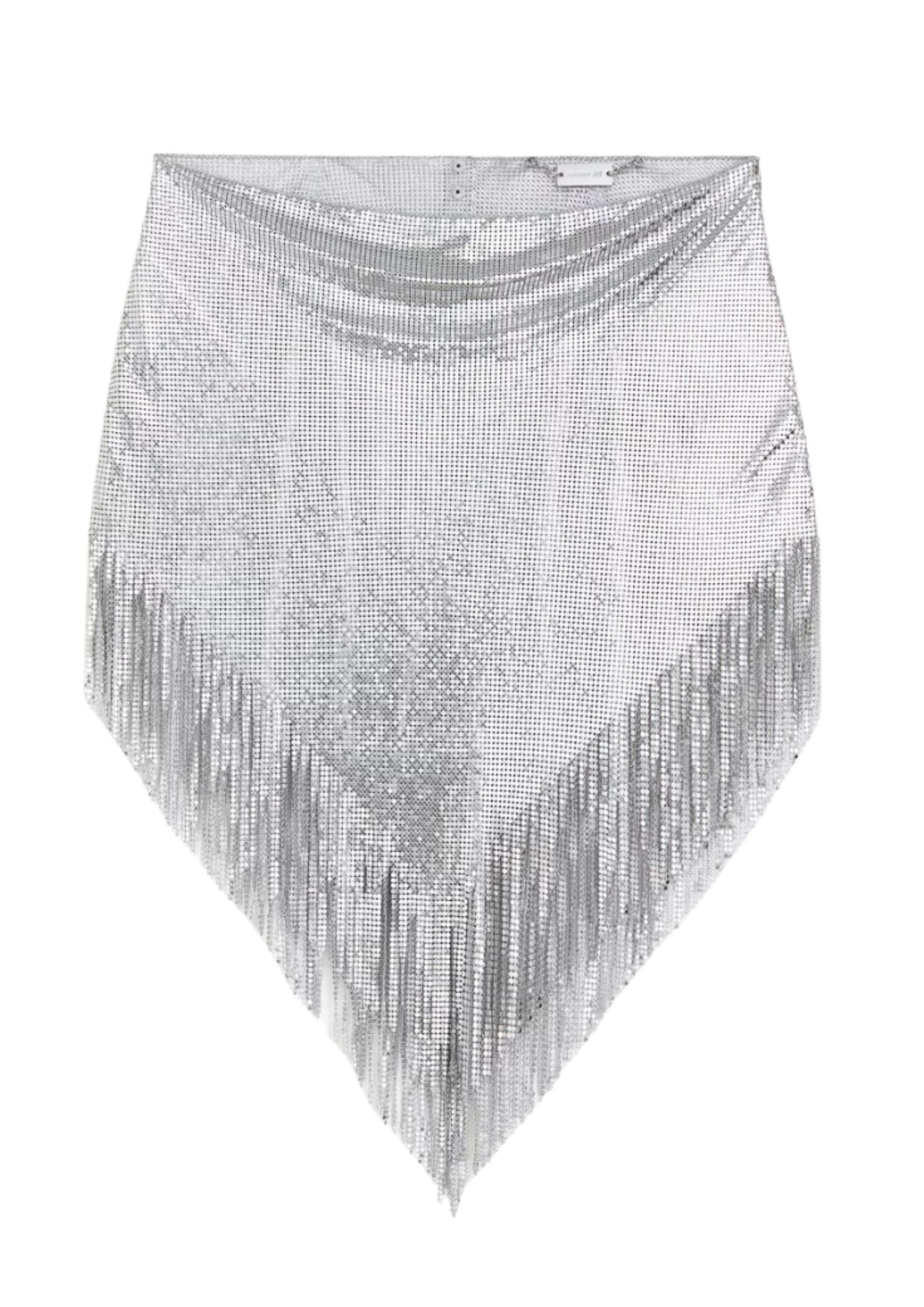 Amelie Langenskiöld, Junior Fashion Editor
"The little black dress a la Rabanne. It has ruffles, a turtleneck, a bustier, and is short - yet it's classy and timeless. I envision myself wearing this dress on New Year's, dancing my way to the new year."
H&M
Rabanne x H&M jersey puff-skirt dress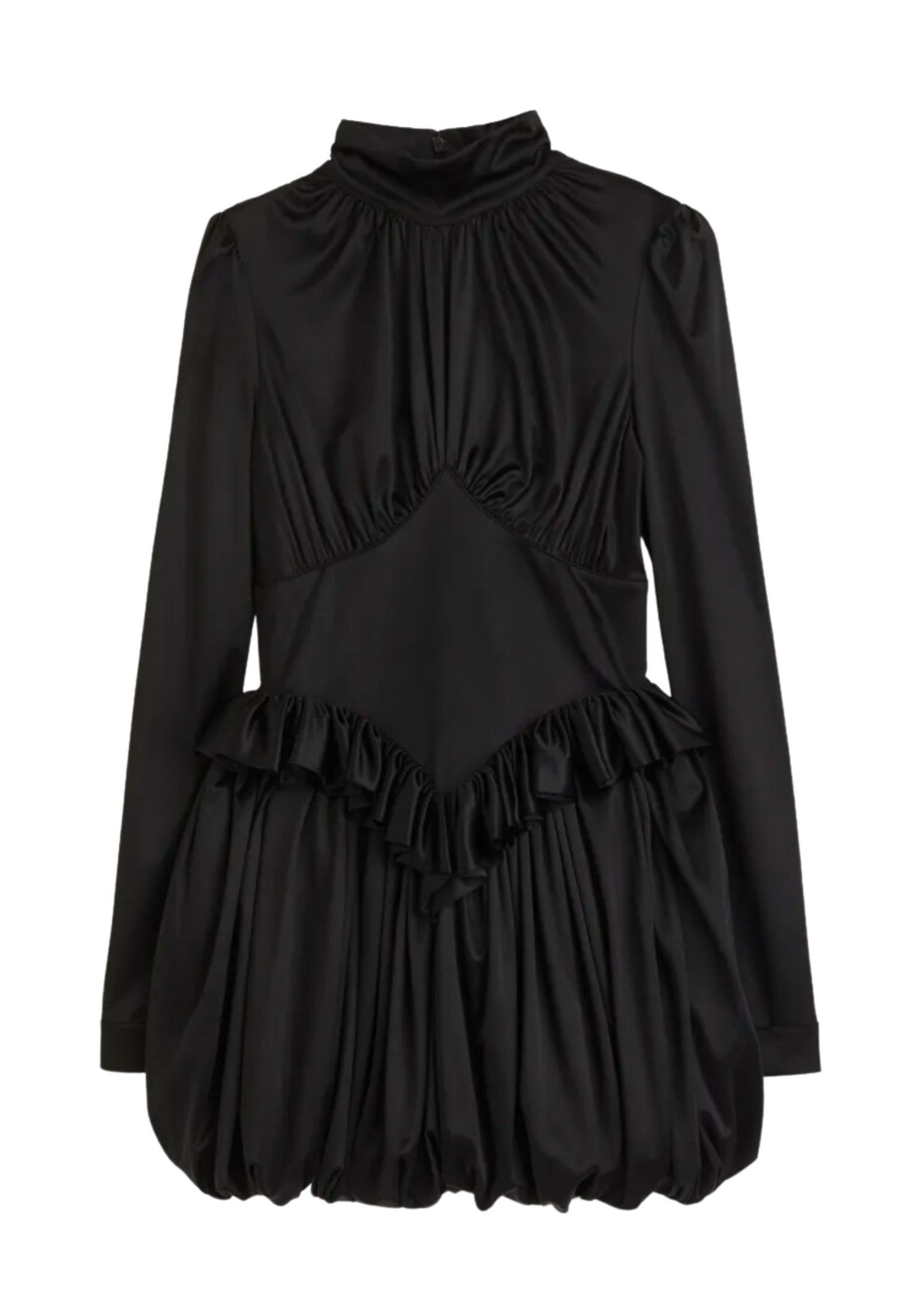 Roeland Vanheesbeke, Digital Designer
"I can already now hear the clicking sound of the heels announcing my arrival at family dinners these holidays. I guess we will for sure have something to talk about at the dinner table."
H&M
Rabanne x H&M buckle-detail leather boots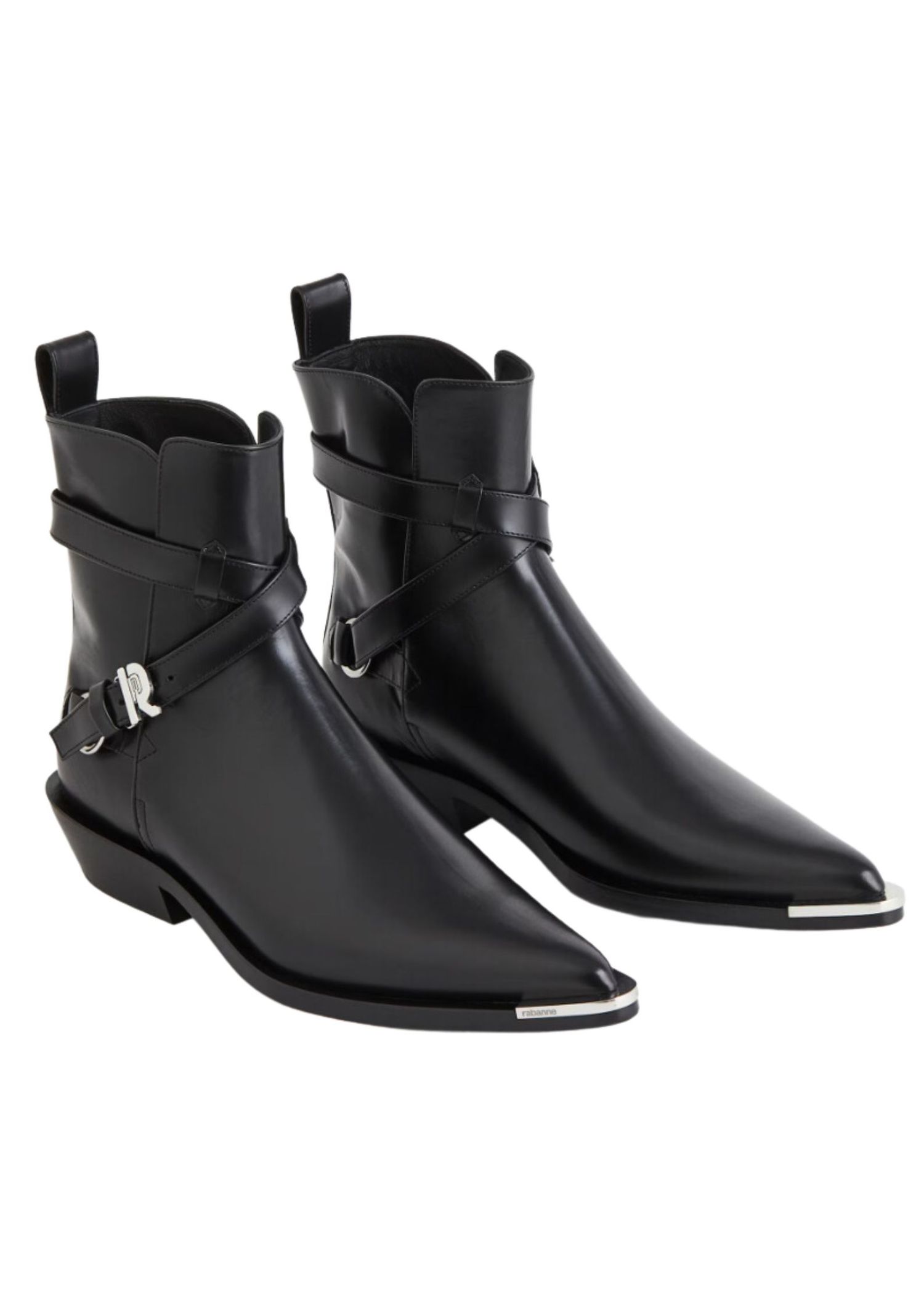 Rebecka Thorén, Fashion Producer & Assistant to the Editor in Chief
"A sparkly Rabanne bag has always been on my wish-list, and to find it now in their H&M collaboration – for a more accessible price and in a perfect colour for the holidays – makes it a meant-to-be purchase."
H&M
Rabanne x H&M disc-embellished shoulder bag