Sparkling metallics and pattern play takes centre stage as Rabanne's new collaboration with H&M home implores us to embrace space-age, retro-tinged decor
Get excited: H&M Home's latest designer collaboration will serve up a spoonful of the future with a sprinkle of retro charm, teaming up with none other than the trail-blazing Parisian powerhouse Rabanne.
The silver-lined collection comes courtesy of Rabanne's creative director, Julien Dossena, whose time-travelling interior escapades flaunt Rabanne's hallmark metallics, juxtaposed with funky geometric prints plucked straight out of the '70s. From argent furniture that would suit any well-designed space station to lighting that doubles as conversation starters, this is the most comprehensive interior offering yet in H&M's designer collaboration history.
Key pieces like the metallic sequin curtain pay homage to Rabanne's homeware archives, while a sequinned lamp promises to scatter light like a disco ball. And for those who believe in the fine art of clutter, metallic vases, candleholders, goblets, and even a set of dice are at your service.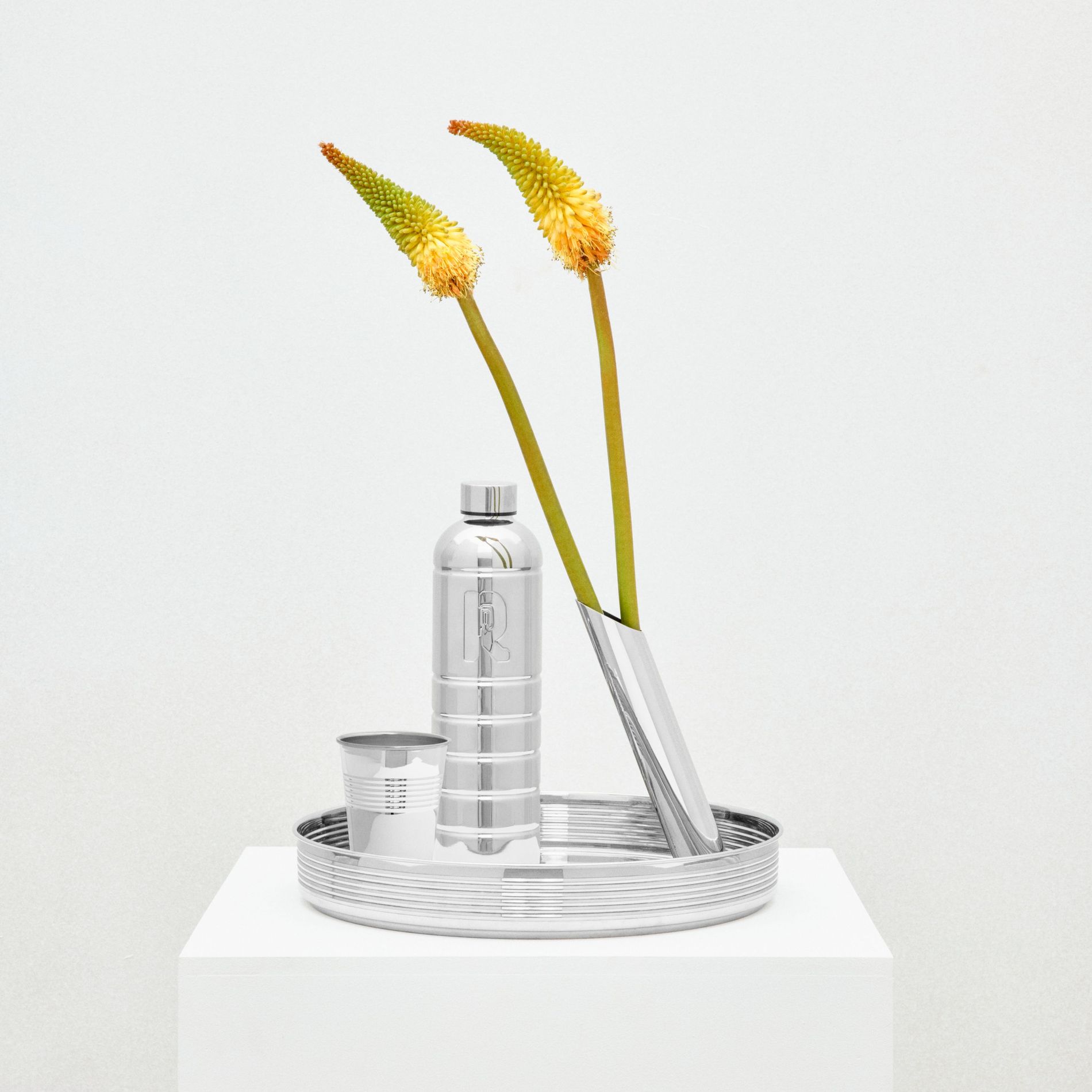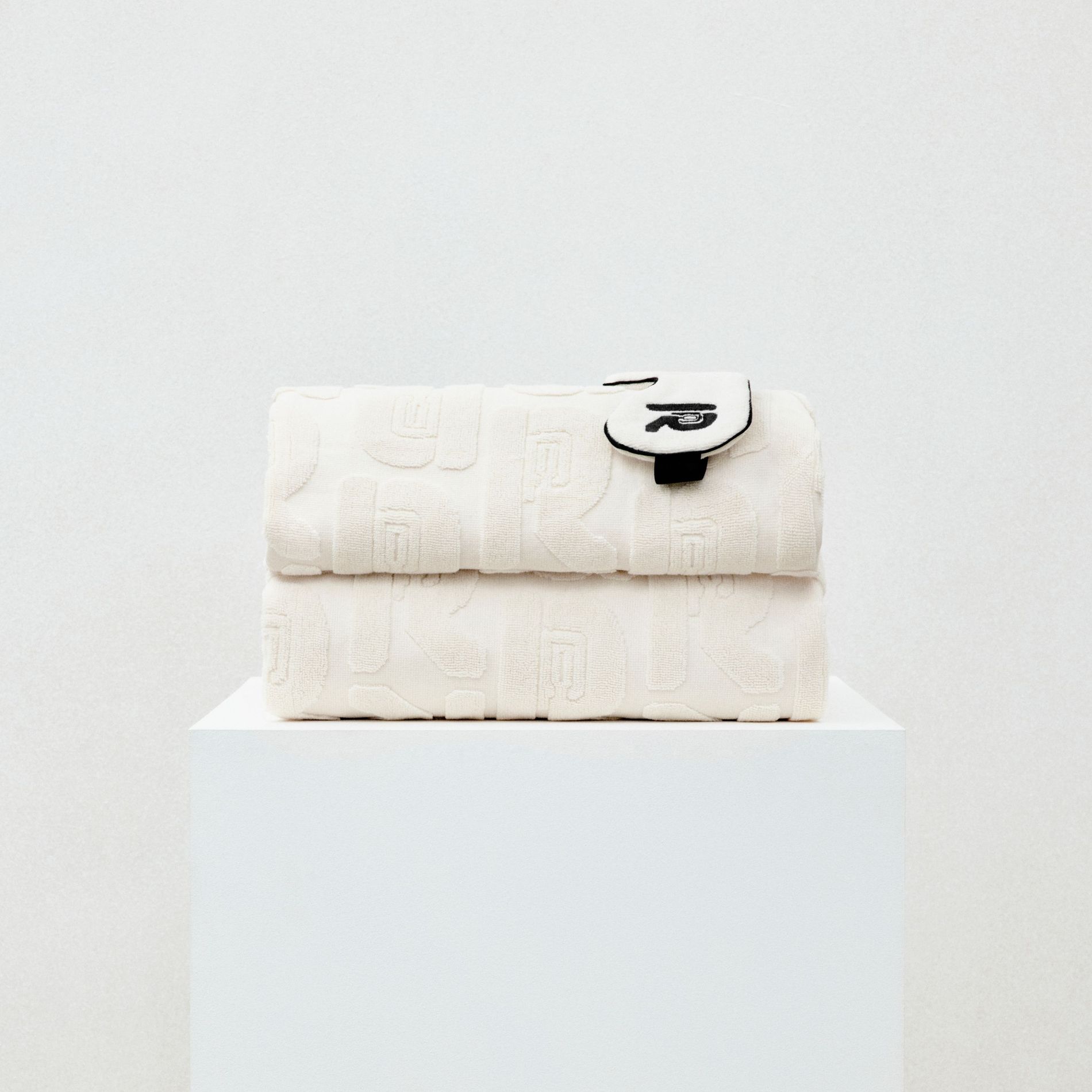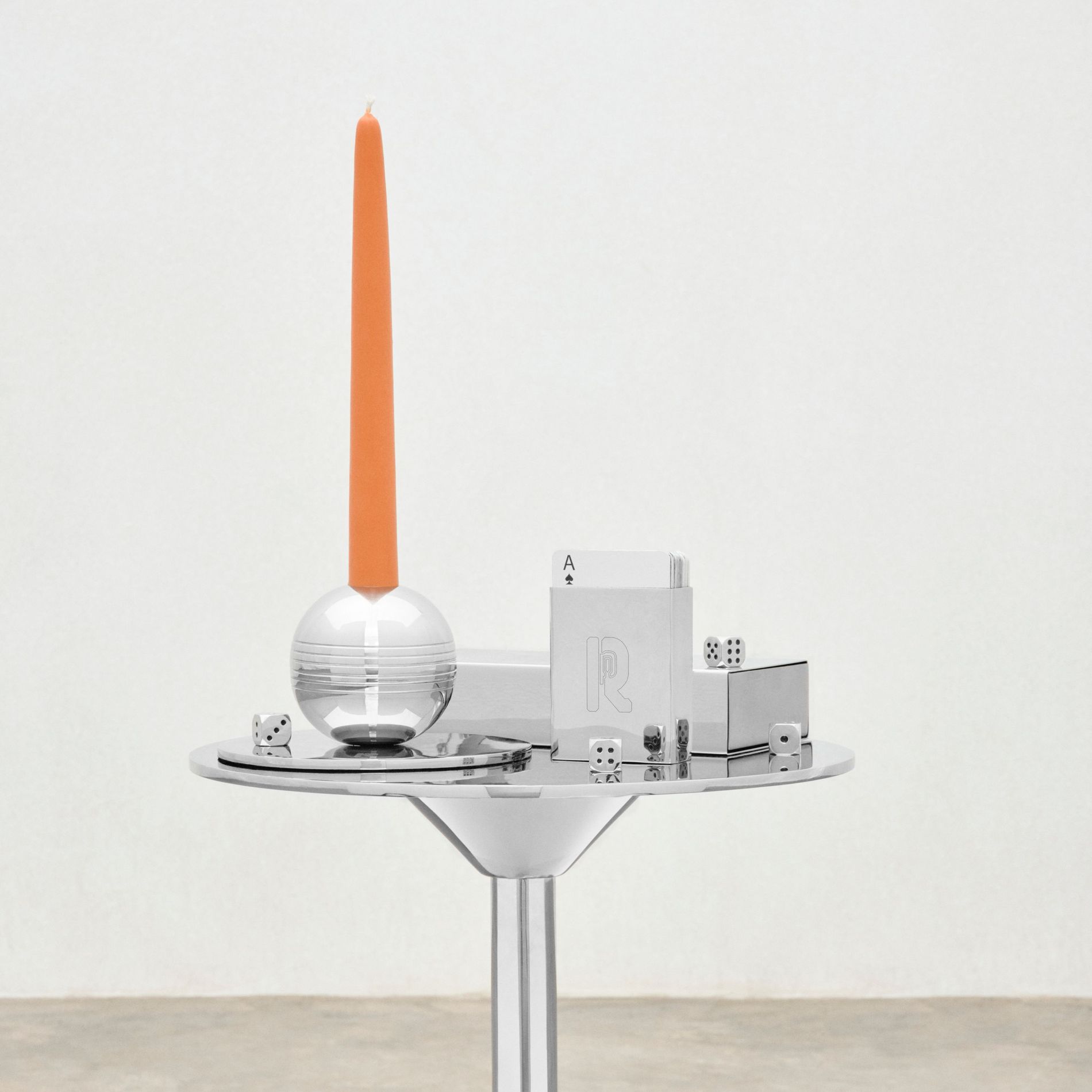 Dossena, stepping into the realm of home design for the first time, shares his excitement, "While this was my first experience designing homeware and objects, our founder Paco Rabanne designed some emblematic metallic furniture in the 1970s, so this interiors collection felt like an authentic extension for the house." Dossena's vision? To dot your home with objects that resonate with the luxurious mood of enjoyment. "There's a fantastic silver lamp, for instance, that shimmers like the paillette party dresses, offering an innovative take on a Rabanne icon," he adds.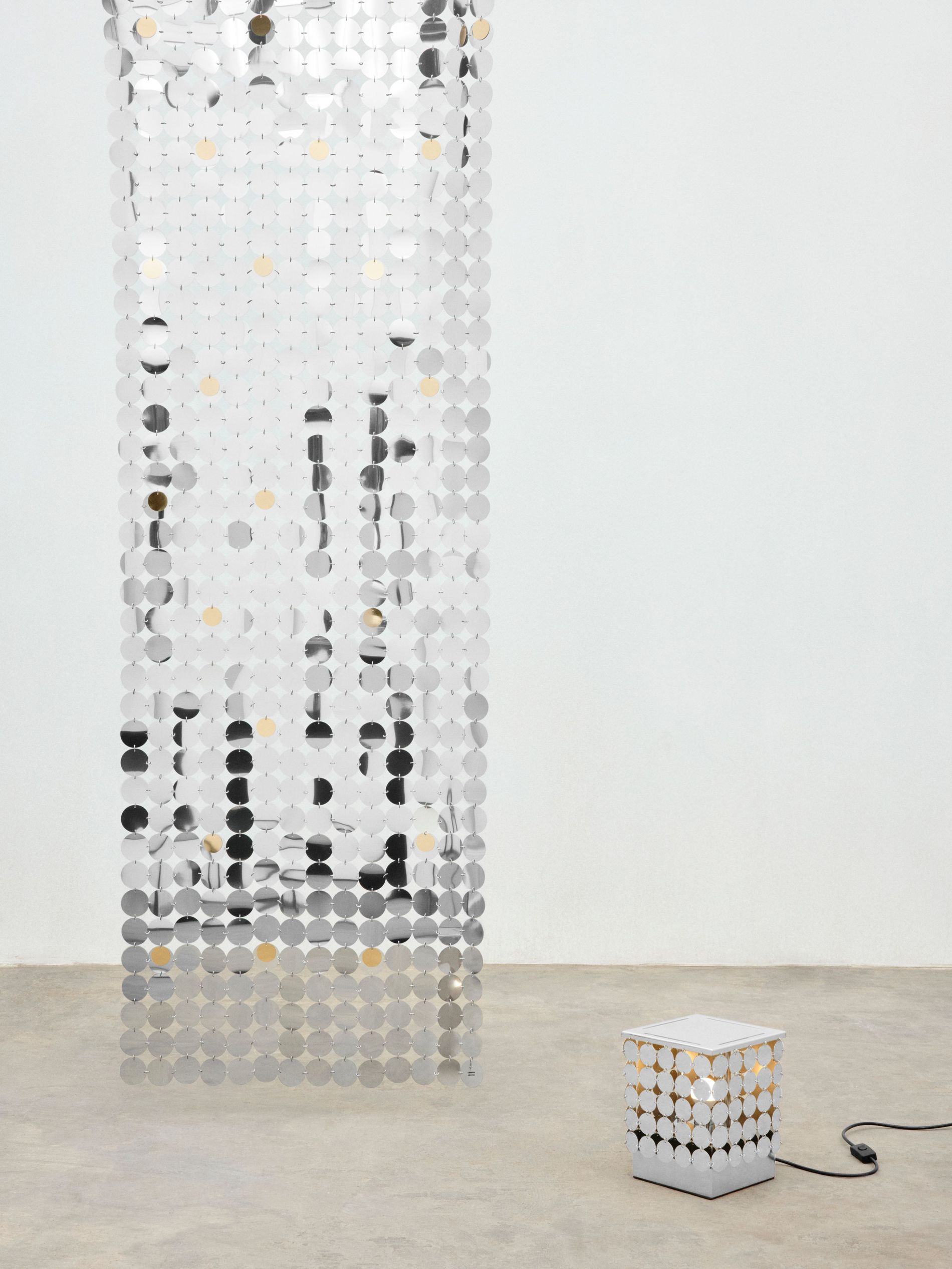 Photo: H&M home x Rabanne
Evelina Kravaev-Söderberg, head of design and creative at H&M Home, mirrors the excitement, emphasising the unique offering that merges fashion with interiors. "We're excited to present a wide-ranging collection that builds on the heritage of the house but infuses it with contemporary relevance, as well as playful twists with pieces that will make perfect gifts for the holiday season," she says.
So, for those eager to sprinkle their homes with a dash of nostalgic modernism – not to mention some playful pizzazz – the H&M Home x Rabanne collection promises to deliver just that. After all, who wouldn't want to live in a home that's dressed as sharply as they are?
Rabanne x H&M home launches in selected stores and online on hm.com on 9th November 2023.