Since the outbreak of war, designers and brands across Ukraine have used their know-how and facilities to support their country's military. Here, some of them tell their stories
"Fashion – in our country, this word now has a different meaning. When a rocket flies over your head, when you wake up and fall asleep to the sound of a siren – everything takes on a different meaning. It's just that at one point you open your eyes and realise that you will never be the way you were. We just do what we can. We learn to be in the moment. Here and now. Enjoy every second of this wonderful life. Rejoice in every moment. We have to! For all those who sacrificed their lives!"
These are the words of Andre Tan, one of the most successful and internationally renowned fashion world figures from Ukraine, but the sentiment echoes the voices of all the brave Ukrainian designers we have talked to, and who since the war started on the 24th of February, have gone from creating beautiful fashion garments to manufacturing camouflage nets, combat boots, and even armoured vests.
To better understand this new reality, and to get a sense of the future of Ukrainian fashion, we invited six of the biggest Ukrainian fashion designers to share their stories of the present and their visions for the future.
IDoL: "I did not want to believe in what I heard"
The clock had just struck 5am on a Thursday morning, when Serge Smolin, the creative designer of the brand IDoL, renowned for their perfectly fitted, tailored men's suits, woke up to the sound of explosions. "I felt anxious, and subconsciously did not want to believe in what I heard," he says. He quickly packed his car and went home to Kyiv to gather all his documents and get his cat. After a long and tiring drive, Smolin finally arrived at his parents' place in a safer part of Ukraine, where he soon learned of the urgent need for camouflage nets.
He teamed up with his mother, sister and her kids, working with the remains of fabrics his mum had carefully stored from his time as a design student, as well as fishing and basketball nets. As Smolin laughingly puts it, "We weave macrame for the future collection."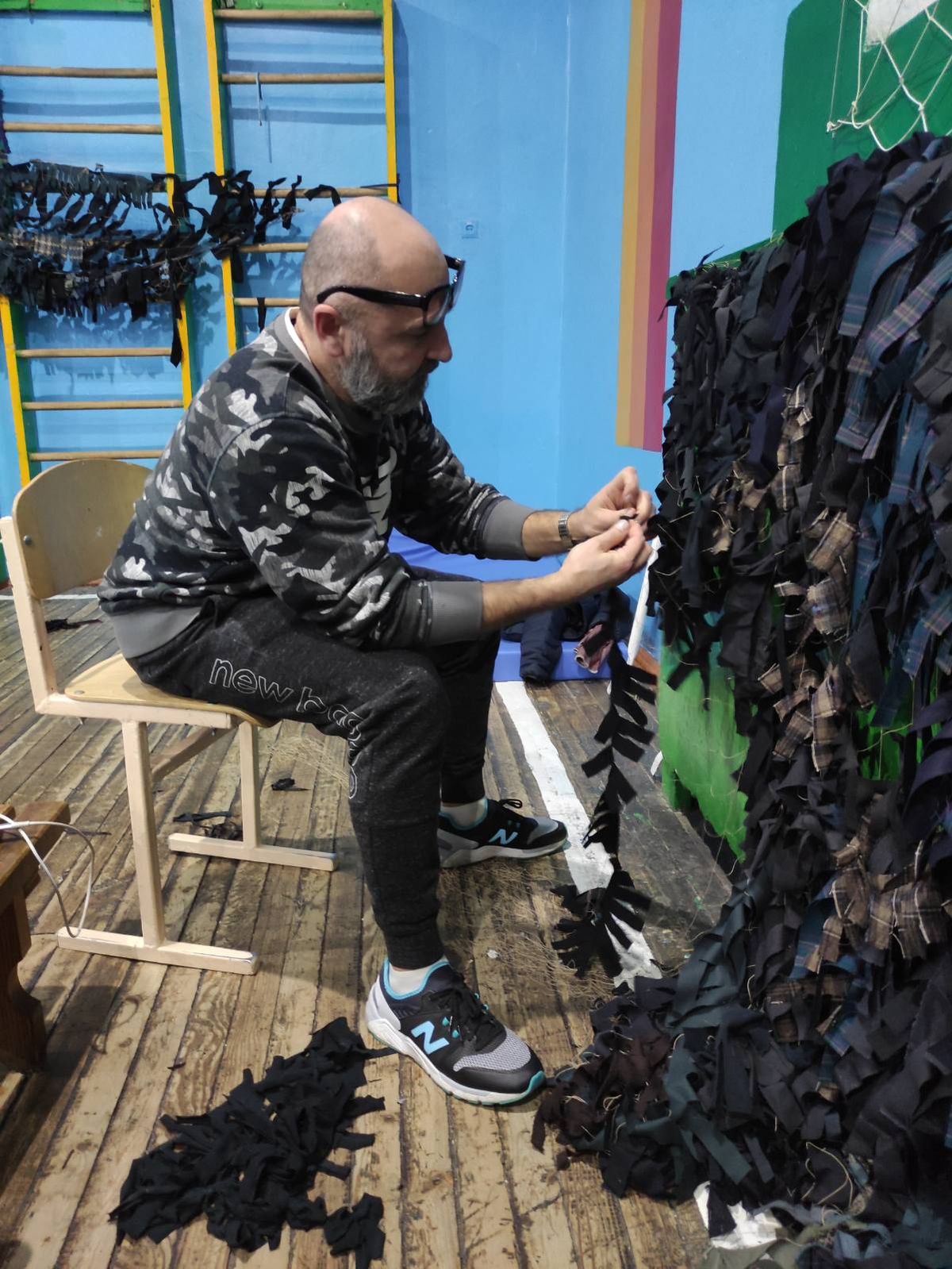 Serge Smolin of IDoL working on camouflage nets in Ukraine.
The IDoL studio is closed until peacetime, as Smolin believes his employees should be with their families at the moment. But in spite of everything, or perhaps because of it, Smolin's thoughts are now tuned towards the brand's autumn collection: "Our hearts now reflect what humanity will live in the future. That is why we, the Ukrainian designers, have to tailor this future and it has to be bright and sunny."
Andre Tan: "We immediately began to sew what was needed"
The Andre Tan brand is the brainchild of one of the most successful and famous designers of Ukraine. Recorded in the 2005 Guinness Book of World Records as the Youngest Designer Of Ukraine, Andre Tan has since won multiple awards for his designs.
Tan and his team met the war head on, in the capital of Kyiv. From the very first day, dozens of employees at his studio and production worked 24/7 to provide the Ukrainian army with warm clothes. "There was actually no need to re-equip production, we just immediately began to sew what was needed for our defenders," says Tan.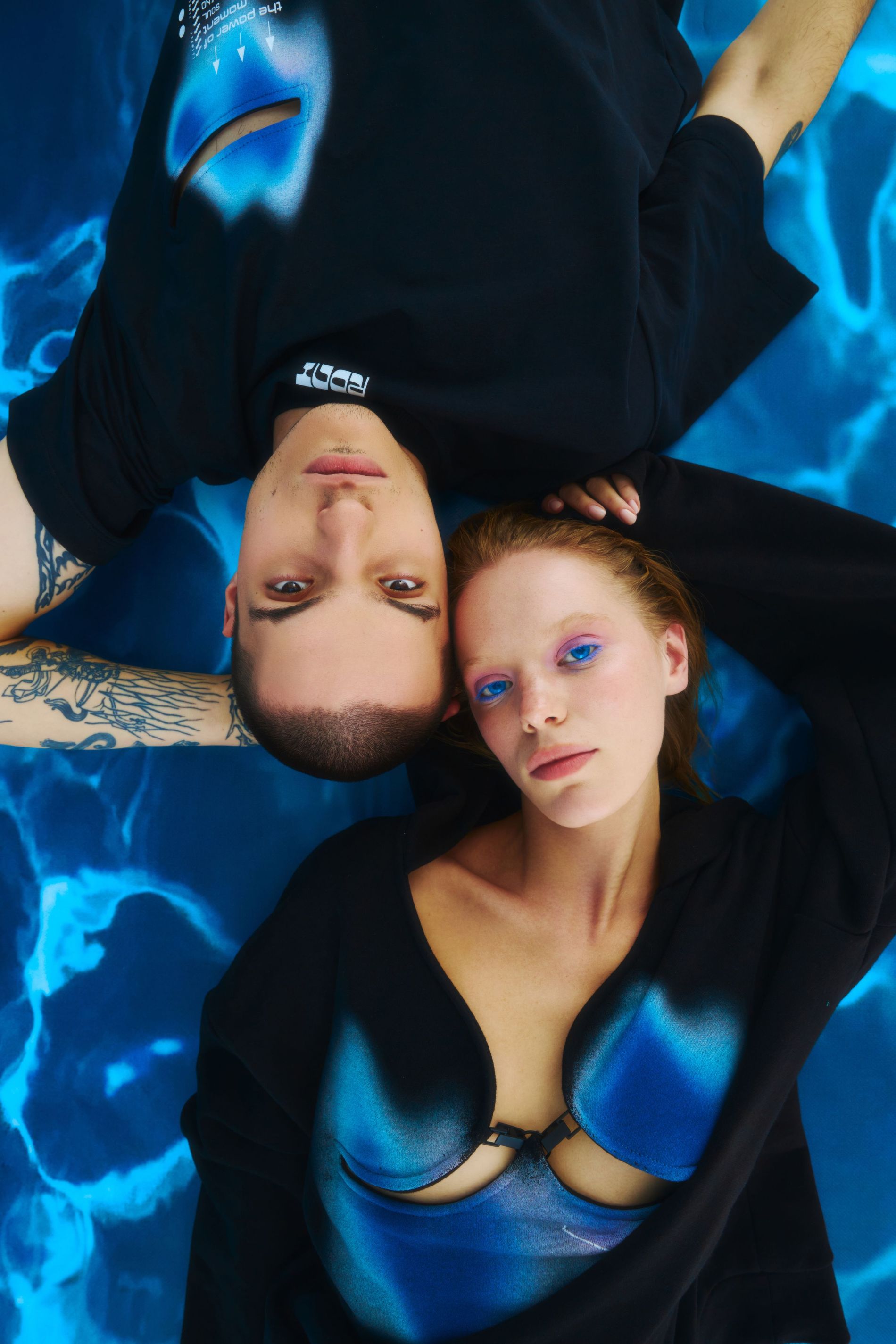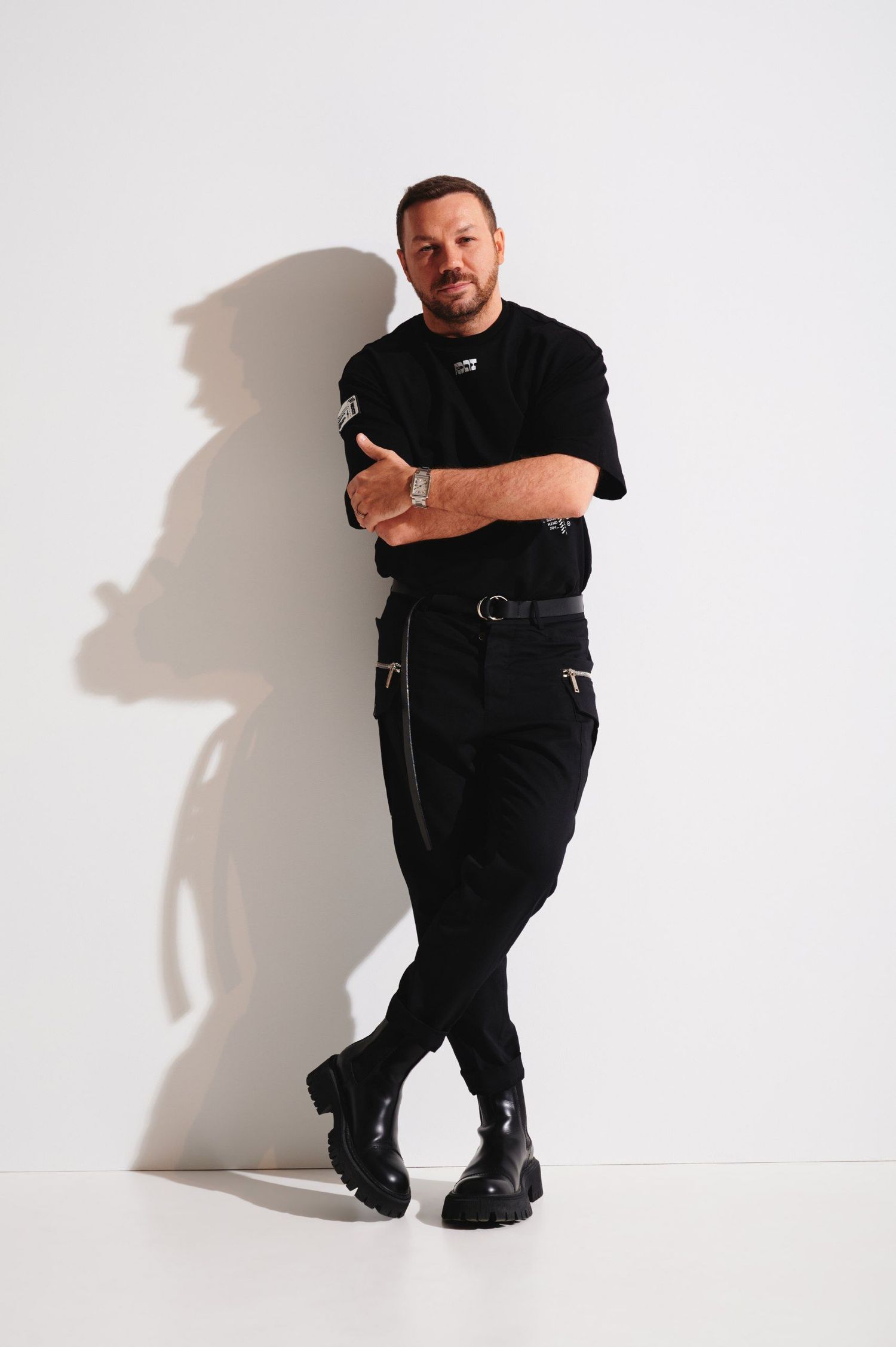 By mobilising production lines all over the country, and using suitable fabrics from their own stock they managed to deliver 16,000 units of sleeping bags, trousers, fleece jackets, underwear, balaclavas and even tents to the army during the first two weeks of the war. Later on they started receiving textile donations from Italy and sourcing materials from factories in Ukraine and Turkey.
Looking to the future, Tan speaks with an infectious optimism and a global outlook rooted in a strong sense of national pride. "Ukrainian designers have united. It is incredible to be part of a community imbued by Ukrainian culture, and one that works to share our centuries-old great history through contemporary art. I think that Ukrainian designers in 2022 are like the Antwerp Six in 1986: we are changing the outlook of the world community. We strive to show how important it is to remember your history, culture and traditions, and we live this creed by defending our independence, identity and right to self-expression. I believe that after 2022 there will be no corner in the world where Ukraine is not known, and I hope that my colleagues and I will be able to fully reveal the greatness and beauty of our nation. Glory to Ukraine!"
Nebesite: "Instead of our spring collection we produced 250 bulletproof vests"
After almost 10 years of working as a stylist, Tatiana Mogila created her own outerwear fashion brand called Nebesite (which roughly translates to "do not annoy me") in 2018. Her trendy coloured puffer jackets and vests first became a hit amongst Instagram influencers, and quickly won the hearts of girls all over Ukraine. From the first day of the war, Tatiana tried to channel her fear, realising that she had to somehow make herself useful. "My children are in a safe place now, and I am safe as well. I have my head, my hands and I can sew," she says.
Her decision to manufacture the bulletproof vests, one of the most valuable and expensive items of military protection, was made immediately. Despite the fact that no one at Nebesite had any experience in tailoring body armour, Tatiana assured the production director that they would succeed. "I Googled it and watched all the videos on YouTube, following the step-by-step instructions and detailed descriptions," she explains. "We found the right fabrics and necessary accessories, developed the correct patterns, and most importantly, partnered with a certified factory specialised in producing the special metal plates that make up the actual protection in the vest. So by the end of the following week, instead of our spring collection, we had successfully produced 250 bulletproof vests for the Ukrainian army."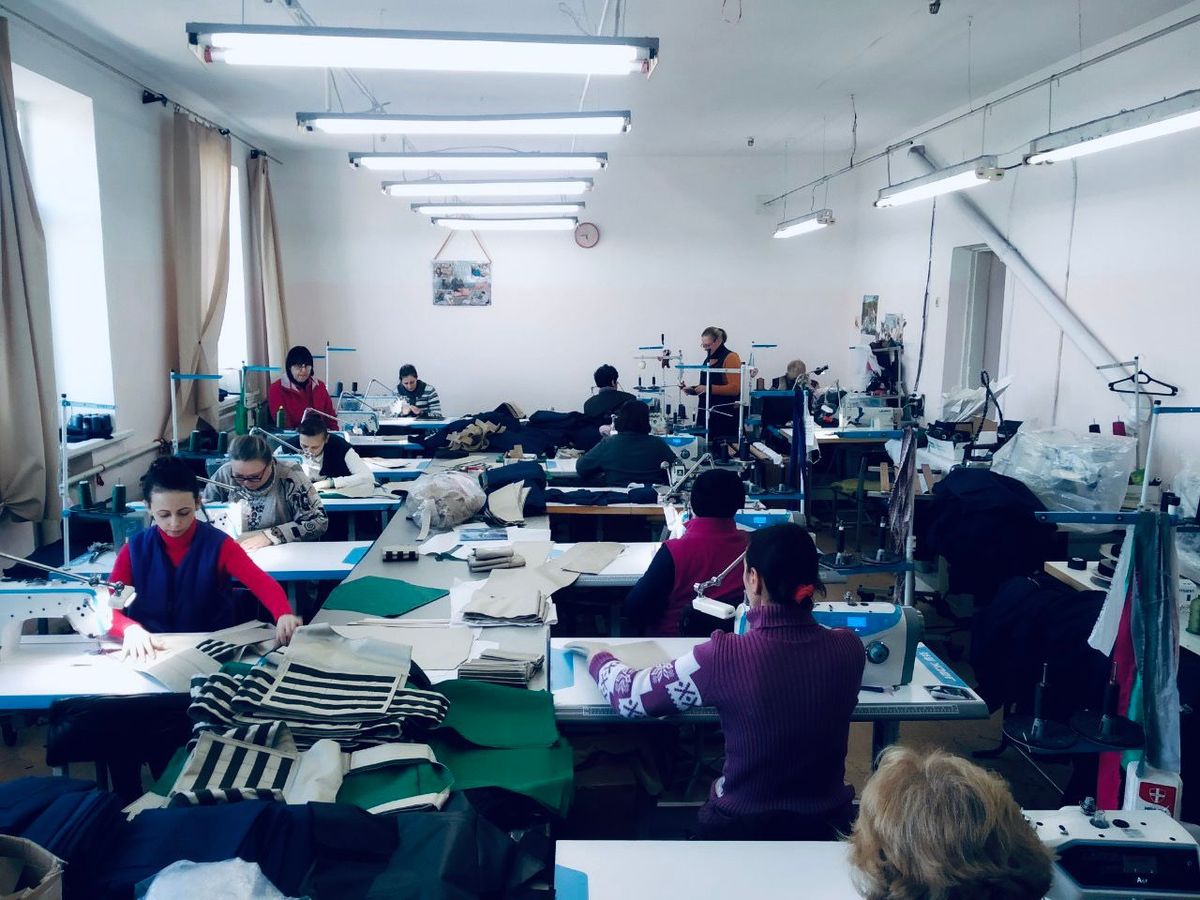 Nebesite workers putting together bulletproof vests for Ukrainian soldiers.
Later on, Nebesite also launched a drive for donations to raise funds and after five days they had already collected 80,000 euros, enabling them to sew and produce another 420 vests. "And we keep going," says Mogila.
The designer believes that for some time after the war, Ukrainian fashion will focus on being practical and casual, but not for long. "Ukrainian women have a strong spirit! We have the strength to fall, to get up, to fall again, and eventually endure any adversity," she says. "We are Ukrainians and we are proud of it. And after the victory, we will be stylish and the most beautiful version of ourselves."
Kacharovska: "We will win a peaceful future in our homeland"
For more than 65 years, the family-run shoe brand Kachorovska Atelier has mastered the art of perfect fit, honed their skills and experimented with shapes, lines and materials. By combining handicraft experience and modern technology, the studio has become famous for its incredibly comfortable shoes in minimalist designs with remarkable details. A pair of classic pumps by Kachorovska atelier is standard in most Ukrainian fashionista wardrobes.
Alina Kachorovska, CEO of Kachorovska Atelier, refers to a scene from The Matrix when trying to put into words her current state of mind: "Do you remember the scene when Neo broke the Matrix? Physically he was on the ground, yet with nothing left behind him and only the unknown ahead. I feel pretty much the same now."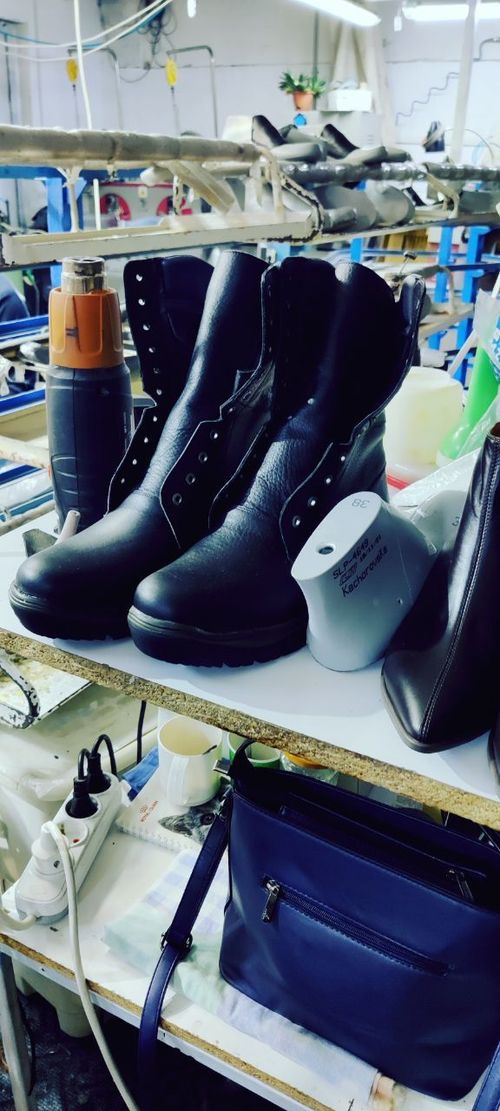 Army boots in a Kachorovska Atelier partner's factory.
On the fifth day of the war, Kachorovska's mother, who runs one of the brand's factories, heard there was an urgent need for army boots. Although Kachorovska Atelier had never made military footwear before, they quickly combined their production capabilities and materials and have to this day managed to manufacture almost 1,400 free pairs.
While making military boots to the sounds of bombs and sirens, Kachorovska is still looking to a peaceful future. Kachorovska Atelier recently announced a collaboration with the brand Kseniaschneider for their summer collection, which will consist of blue and beige cowboy boots, dedicated to peace in Ukraine. "I have one word to describe what is going on: rebirth. Humanity faces one of their biggest crises. And Ukrainians will be one of the first to answer the question of how to live in a post-war world and figuring out what the new norms will be."
To Kachorovska, the contours of an answer may already be in the making, as she hints at the newfound sense of unity amongst Ukrainians. "We are very brave and we have already won our nation, our history, our culture and we will win a peaceful future in our homeland."
Vorozhbyt&Zemskova: "It's a great psychological support when you can help your country"
Elena Vorozhbyt and Tatyana Zemskova are often referred to as the pioneers of Ukrainian fashion. Founded in 1997, the pair's Vorozhbyt&Zemskova brand is one of the most established and well respected fashion houses in Ukraine. Worn by Elon Musk's mother and Ukrainian celebrities and socialites alike, the brand is a regular at Ukrainian Fashion Week and the biggest fashion events around Europe.
The brand's autumn-winter 22-23 collection was dedicated to a fragile but brave girl from a big metropolis, who, by overcoming the hardships of her fate, acquired a strong character and the ability to withstand and overcome any obstacle. She wears dresses, heavy sweaters, oversized coats and a balaclava. And it was this last item which quickly made the two fashion designers realise their potential for aiding the country's army. On day three of the war they had already gathered a team and started sewing balaclavas for the military.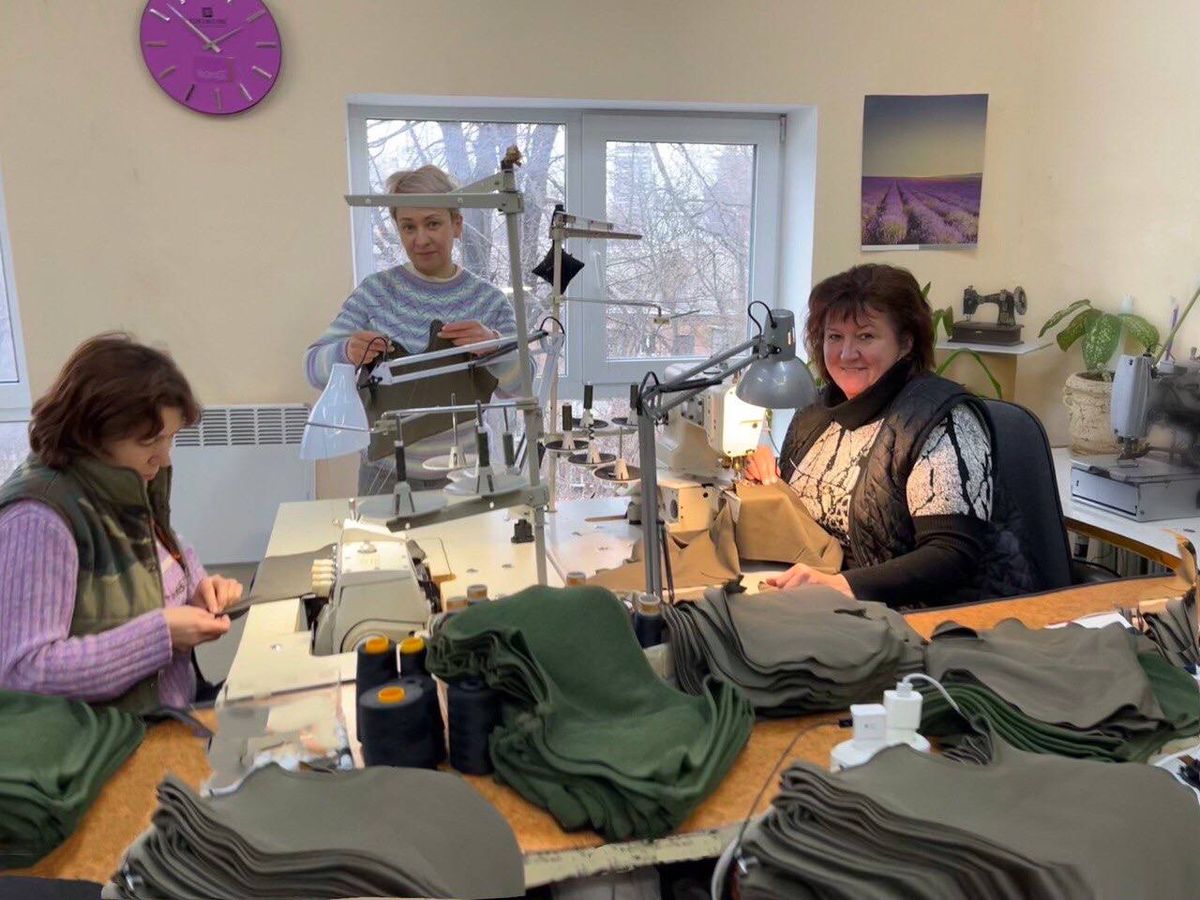 Vorozhbyt & Zemskova workers supporting the war effort in Kyiv.
"It was not difficult for us as in our last collection we had that type of accessory," they tell us. "Of course they were more fashionable but nevertheless. We redesigned them a little bit and immediately launched a series." However, as the war progressed, they came to understand more about the needs of Ukrainian soldiers and so they have now switched from balaclavas to military vests.
In spite of the risks involved, they did not relocate their team and all of their production is still in Kyiv. "It's a great psychological support when you understand that you can help your country," the designers say.
And in the spirit of the brave girl in the balaclava, Elena and Tatyana refuse to let the darkness of war paint their future. Striving to maintain a positive and optimistic outlook, they are now planning their newest collection with a lot of bright colours and light fabrics: "We also want to travel more, to get positive impressions, to enjoy the bright sun, the night sky, and the sea. Basically, everything we wanted before the war."
Frolov: "After a month we got used to running to a bomb shelter"
Frolov is a couture-to-wear brand from Kyiv whose incredibly chic, feminine collections created by the creative designer Ivan Frolov have been spotted on global stars such as Doja Cat, Gwen Stefani, Dua Lipa and Rita Ora. "The strength of our brand is our identity" Frolov explains, going on to say that their core values – intelligence, freedom and love – have guided both their work and charitable history. Some people pronounce "Frolov" as "for love" and everything the brand creates is truly imbued with this emotion – love of aesthetics and love of life.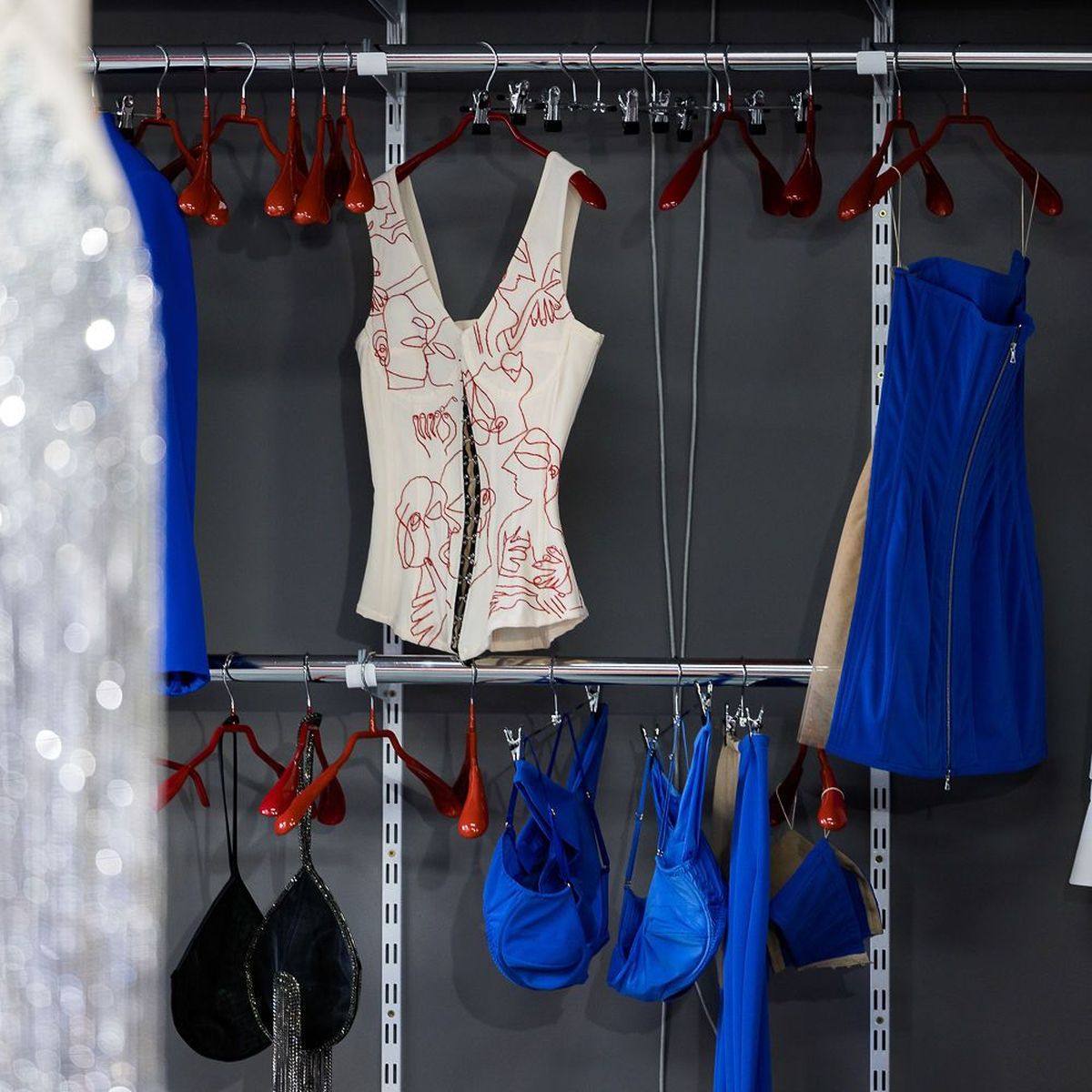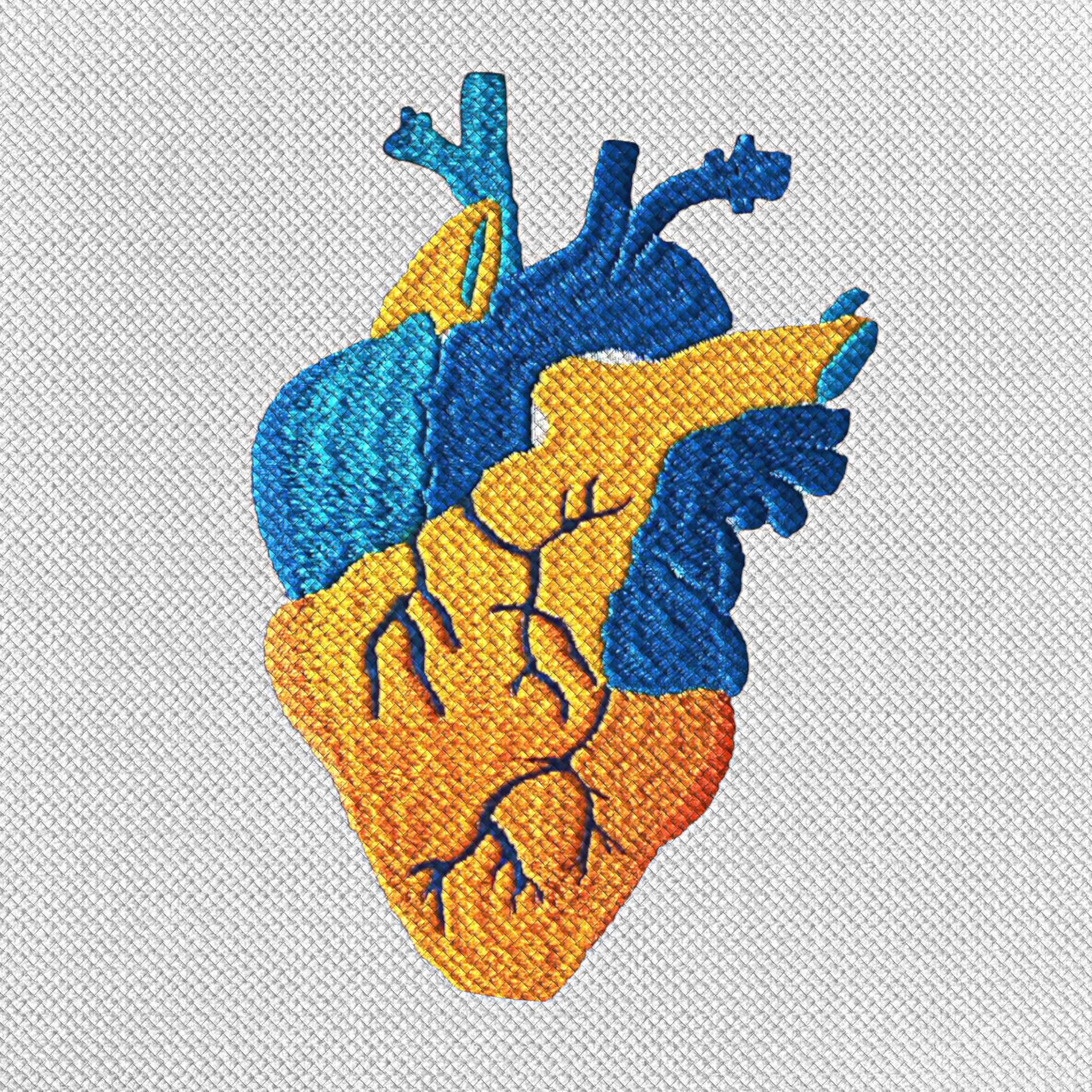 The first thing Frolov and his team did when they heard the initial explosions in Kyiv was to stop production. He emphasises that the safety of his team members has always been paramount, but after a while several colleagues who had remained in the capital began sewing military vests and bags for carrying rockets. "I know it sounds horrible, but after a month we got used to living with constant sirens and running to a bomb shelter," he says.
The brand also launched their own fundraising campaign for creating the expensive vests, one funding avenue being the creation of their very first NFT.
When thinking of the future, Ivan and his team really have just one goal, "to keep on building our beautiful and independent country," and one dream, "living in a free, prosperous, and happy Ukraine." Because, as he says, for the common Ukrainian "all other dreams can come true only after we fulfill this main one."