Every month Vogue Scandinavia's editors put beauty products to the test, trialling new releases and trusted old staples in a bid to find our Vogue-approved favourites. This time, we're putting a spotlight on sunscreens and why they should be a non-negotiable part of your winter routine
It may not feel natural to reach for your favourite sunscreen come November, but SPF should be a year-round affair. "Scientists have discovered that the skin has a sun memory, meaning it stores all the damage caused during childhood and adolescence," says Eva A. Syversen, sales and marketing director of Norway's Dermalys (the wholesaler responsible for bringing cult brands such as Germaine de Capuccini to the Nordics).
According to Syversen, research shows that 75 per cent of the signs of skin ageing are caused by solar radiation. Ultraviolet (UVA/UVB) and infrared (IR-A) rays penetrate deeply into the core of the cell, altering its genetic code. "This irreparable damage accumulates year after year, becoming visible over time," she explains. "This damage shows up on the skin as wrinkles, dark spots, sagging or sensitivity later in life."
As such, sun protection 365 days a year should be a no-brainer. Below, we tap our expert on why sunscreen is a winter essential and list the best SPF to invest in now – as tried and tested by our editors.
Should you wear sunscreen in winter?
Even during the winter months in the Nordics, it's essential to be mindful of sun protection. "While the sun may not feel as intense as during the summer, harmful UV radiation is still present," notes Syversen. "Snow can act as a powerful reflector of sunlight, intensifying UV exposure to your skin. This reflection increases the risk of sunburn and long-term skin damage."
Even on overcast days or when sleet sets in, UV radiation can penetrate your skin, leading to various skin issues. To counteract this, it's crucial to use sun protection in winter, including products with high SPF and UVA/UVB protection.
Do I need a different sunscreen for winter?
We all know how our skin reacts as the season changes: lips start to shrivel, skin dries up, and our daily routines suddenly need a big moisture boost. " In winter, your skin's needs may differ slightly from those in the summer," says Syversen. So, how do you combat the crust? "While a broad-spectrum sunscreen is essential year-round, you might opt for a slightly richer, moisturising sunscreen during the winter months," advises Syversen.
Dr. Ceuracle
Hyal Reyouth Moist Sun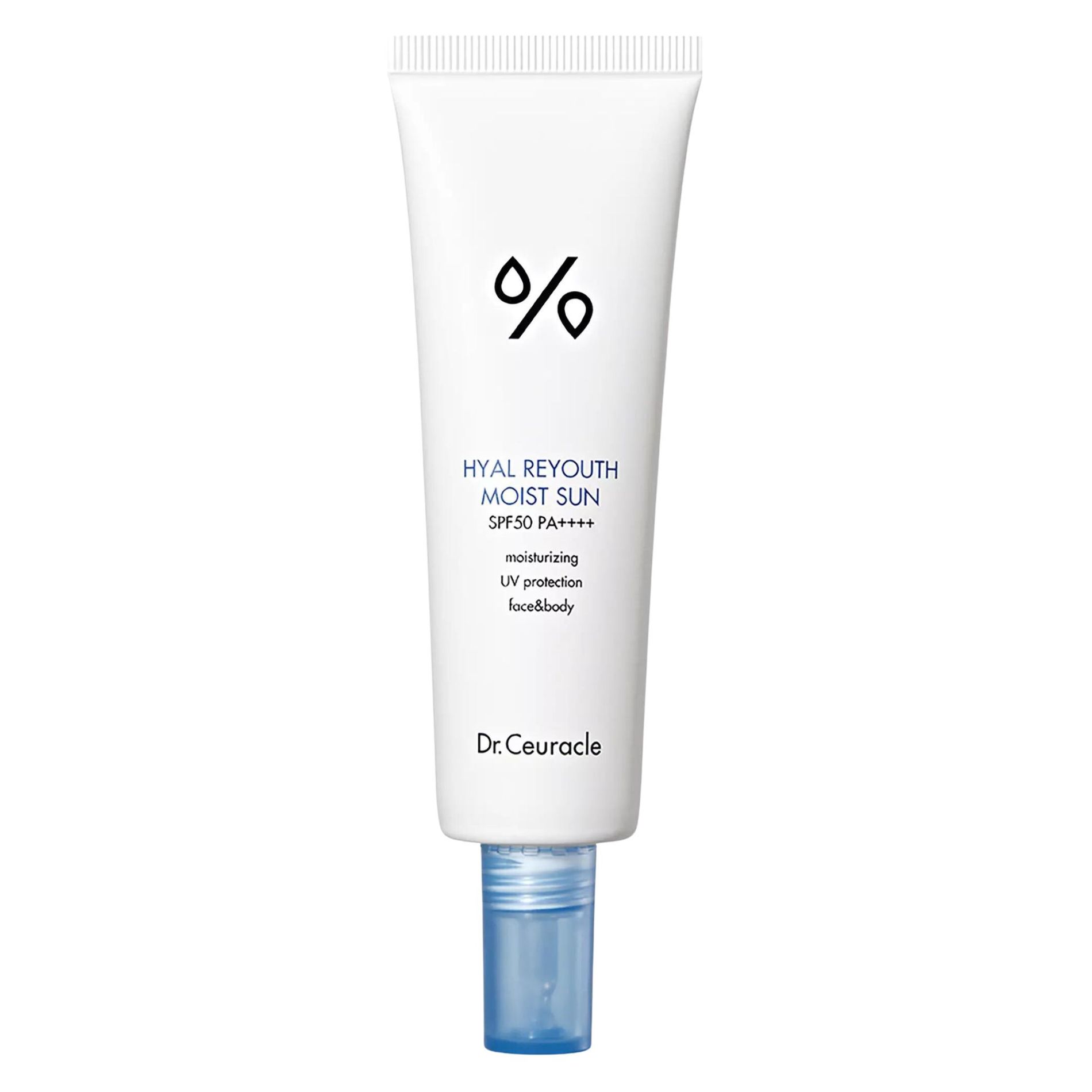 The best sunscreen for dry skin
Packing the power of sun protection and deep hydration, the Hyal Reyouth Moist Sun stands out as a daily cream with a potent SPF 50. Its formula boasts 10 types of Hyaluronic Acid, ensuring layered moisturisation. "It feels like I'm giving my skin a hydration boost every time I use it," one tester from our editorial team raved. Another tester noted, "Its essence-like feel is a dream. No white cast, no stickiness. Just smooth skin."
What we like about the product:
Deep hydration paired with SPF 50 protection
Quick absorption and a clean finish
Targets often overlooked areas like the neck and décolletage
Germaine de Capuccini
Invisible Protective Stick SPF50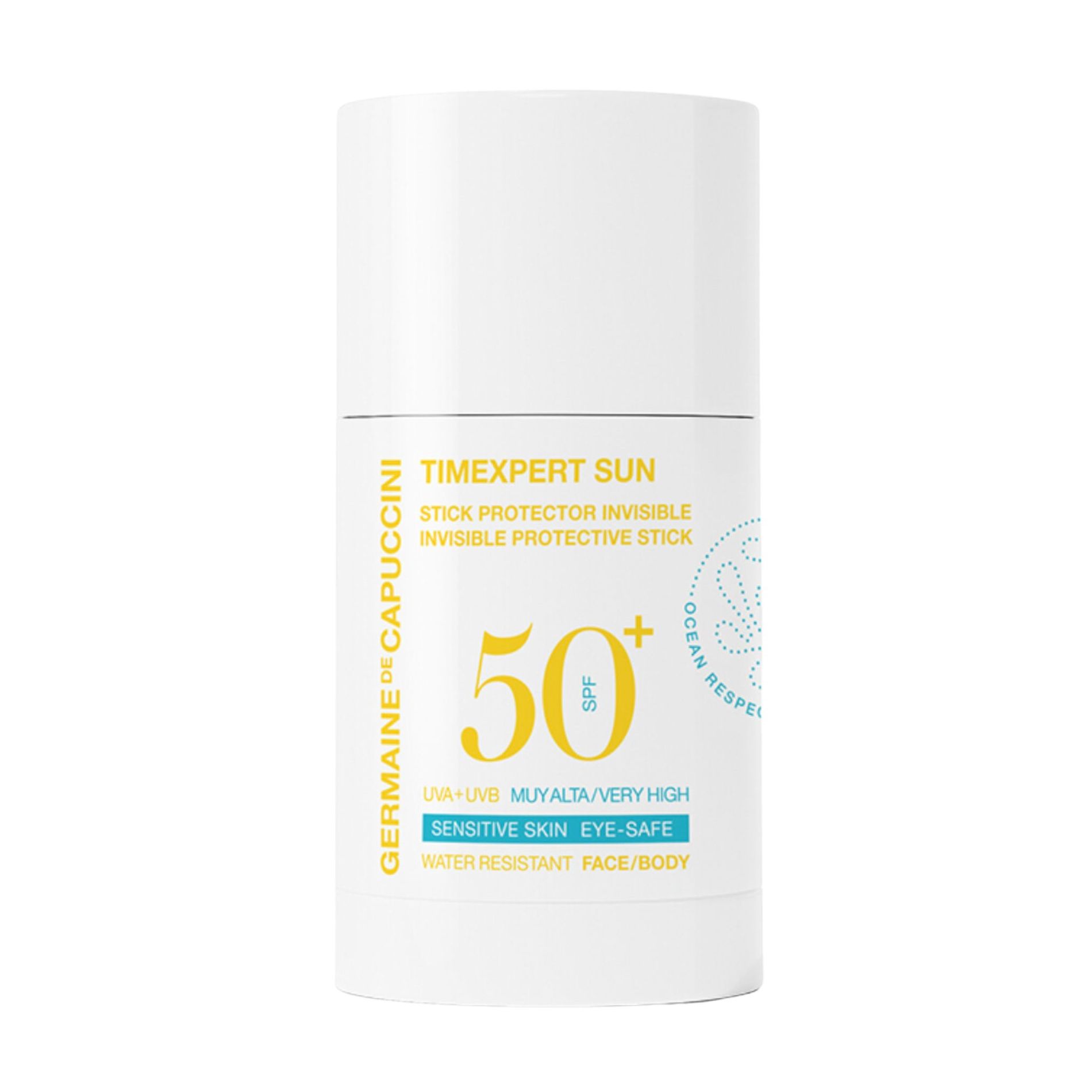 Via Germaine de Capuccini
The best sunscreen for on-the-go-application
A lifesaver for those on the move, Germaine de Capuccini's Protective Stick is your sun-shield sidekick. "The compact size is perfect for quick touch-ups," shared one tester. Slide it in your gym bag or pocket, and you're set to face the sun (no matter the time of year). Whether it's your nose, cheeks, or that beloved tattoo, this stick ensures they're shielded. "I no longer worry about my tattoo fading in the sun," another tester remarked.
What we like about the product:
Compact and convenient design
Transparent application, great for tattoos
Fragrance-free
La Mer
The Broad Spectrum SPF50 UV Protecting Fluid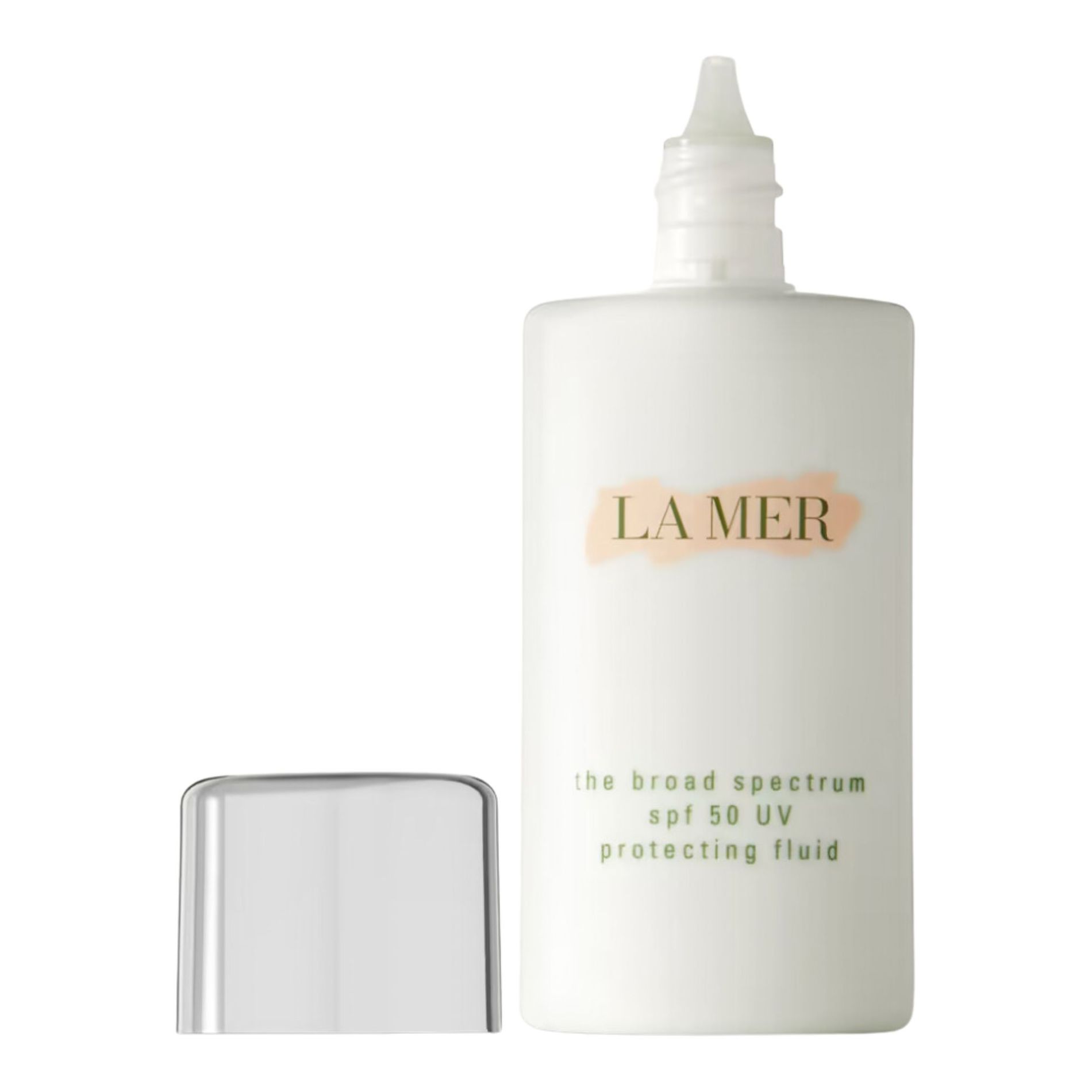 The best sunscreen splurge
For those looking to indulge in top-notch sun protection, La Mer's Broad Spectrum Fluid is the answer. "It's my year-round essential," expressed one tester, "I forget I have it on!" With its barely-there feel and swift absorption, it's no wonder it's seen as a worthwhile splurge. The added green tint subtly combats redness, making it a multi-tasker. "It's a game-changer. Not only protected but also redness-free," another tester mentioned.
What we like about the product:
Barely-there feel and rapid absorption
Green tint that addresses redness
High SPF50 protection suitable for every day, every season
Garnier
Ambre Solaire Invisible Serum Super UV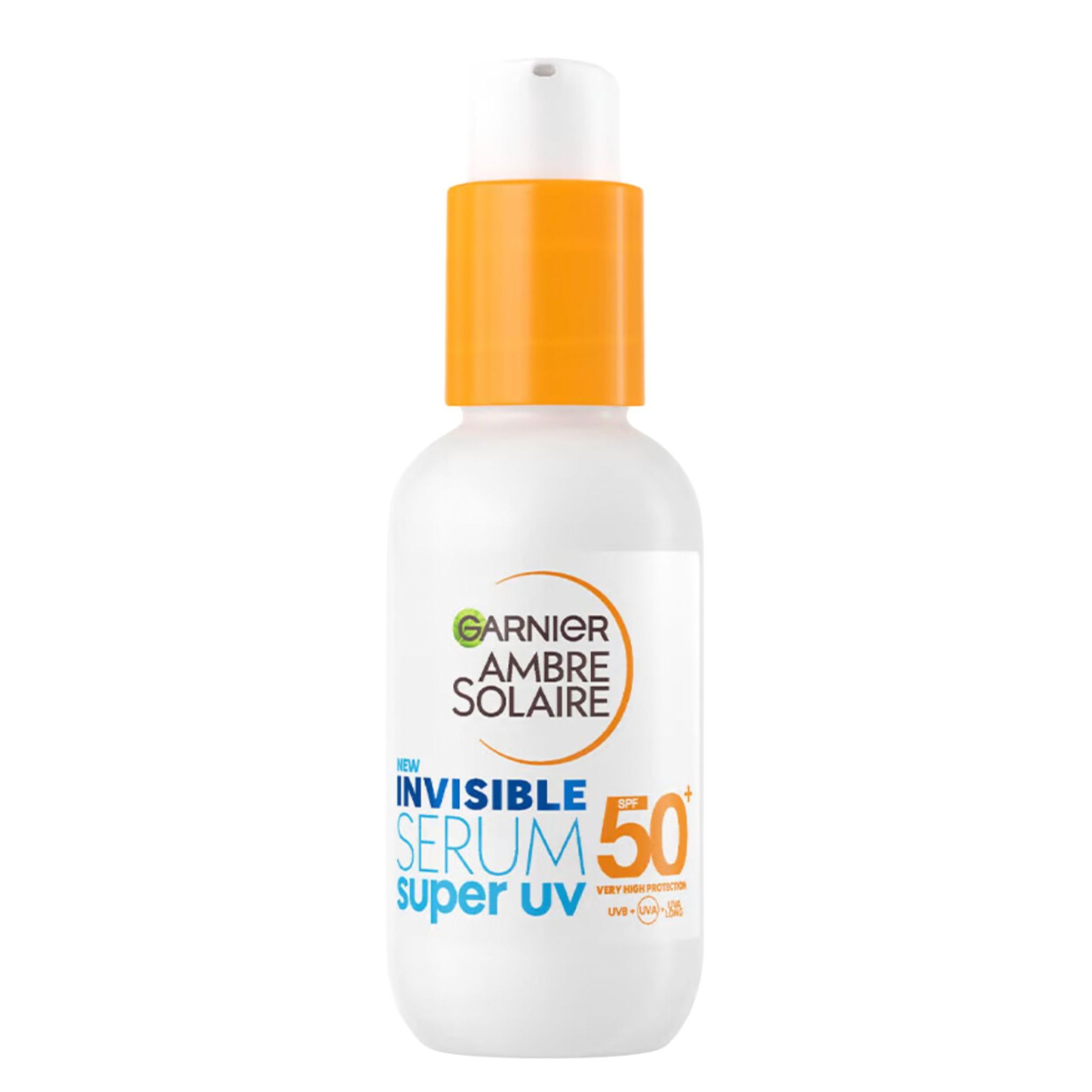 The best budget sunscreen
If you're searching for high-quality sun protection that doesn't break the bank, look no further than Garnier Ambre Solaire's Invisible Serum. Celebrated for its lightweight formula, one tester shared, "It's so light, never greasy, and doesn't clash with my perfume." Enhanced with ceramides known for bolstering the skin's barrier function, it stands out in the daily skincare routine. Another reviewer noted, "Usually, my nose gets burned easily, but not with this one." Its travel-friendly size makes it perfect for on-the-go applications. "It's easily the best value for money. Some expensive brands don't even come close," a satisfied user from our team exclaimed.
What we like about the product:
Lightweight, non-sticky formula
Protective without the oily feel
Travel-friendly and vegan formula suitable for sensitive skin
Outstanding value for the price
Supergoop!
Mineral Mattescreen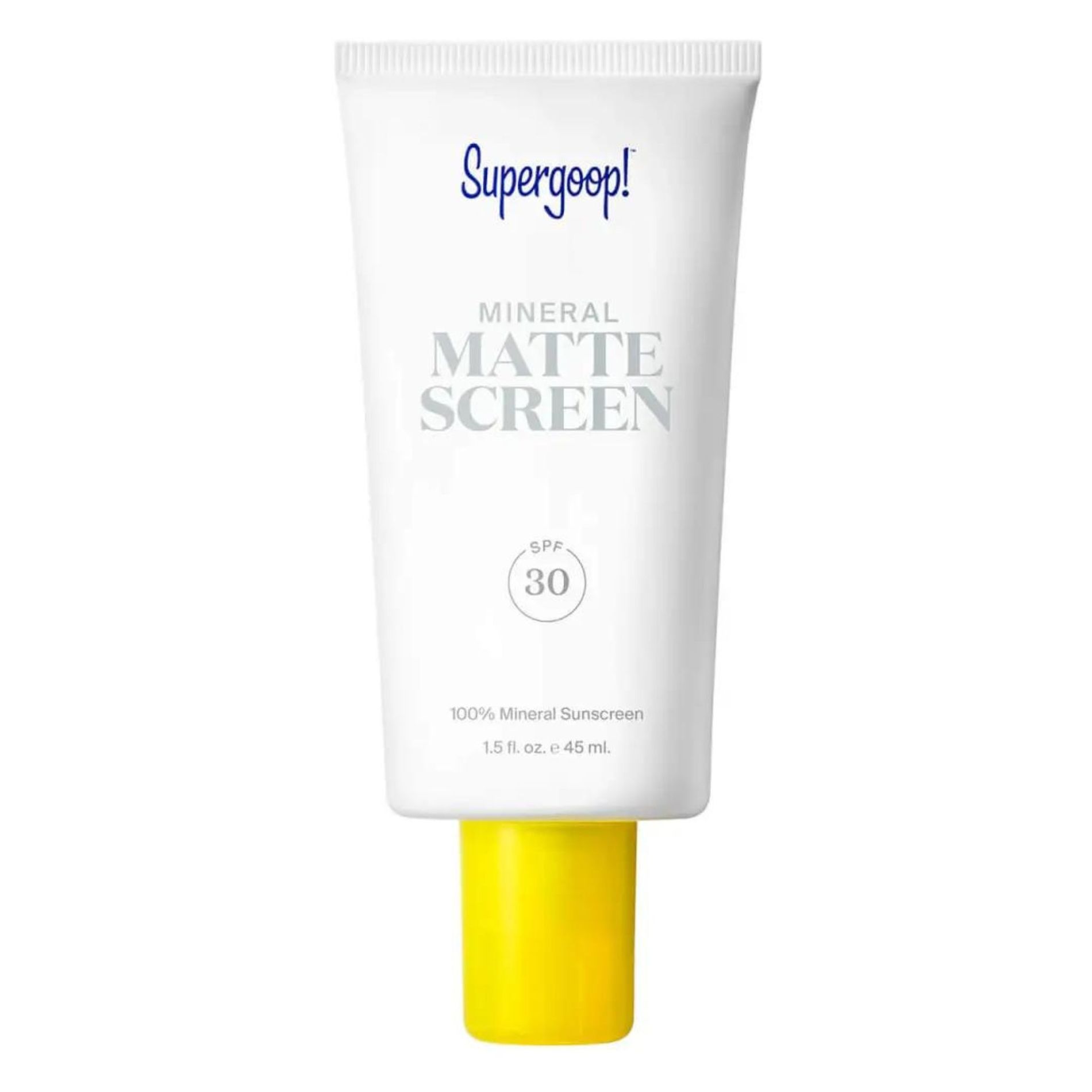 The best sunscreen for oily skin
Supergoop!'s Mattescreen seamlessly merges skincare with makeup, making it a staple for those seeking shine-free sun protection. As one tester raved, "It's among my top sunscreens. The slight tint means no white streaks, and the blurring effect is a game-changer." With the prowess of zinc, this formula offers a two-in-one primer and sunscreen experience, creating a smoother canvas while effectively shielding from harmful UVs and even blue light. "It's the perfect base for makeup," another user shared, "A touch of powder on top, and I'm good to go with my oily skin."
What we like about the product:
Dual action as primer and sunscreen
Subtle tint preventing any white residue
Provides a noticeable blurring effect
Effective protection against both UV rays and blue light
La Roche-Posay
Anthelios Uvmune Ultra Cream SPF50+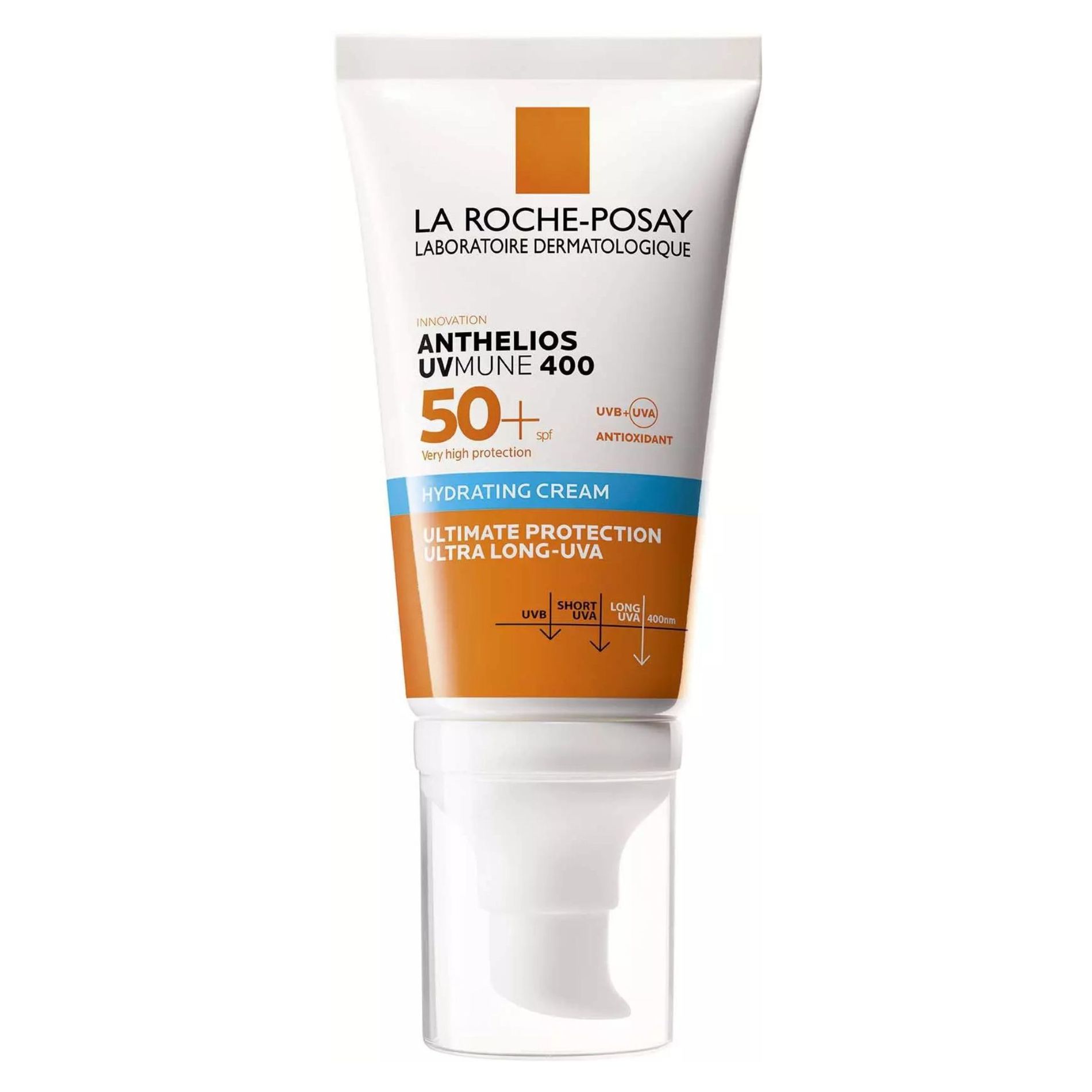 The best sunscreen for sensitive skin
For those who've faced the frustrating battle of sunscreen-induced eye irritation, La Roche-Posay's Anthelios Uvmune Ultra Cream emerges as a beacon of hope. Designed meticulously for sensitive skin, especially around the delicate eye area, this hypoallergenic formula boasts very high protection without the dreaded sting. One ecstatic tester shared their transformative experience: "I've tried countless face SPFs, often ending in red, irritated eyes. With this? Not a hint of irritation, even under a scorching Spanish sun. Plus, it hydrates without causing breakouts. Simply the best face sunscreen out there."
What we like about the product:
Tailored for sensitive skin, especially around the eyes
Hypoallergenic and fragrance-free
Resistant to sweat, ideal for active days or sports
Deeply moisturizing without triggering breakouts
Lernberger Stafsing
Sun Defence Face Cream SPF50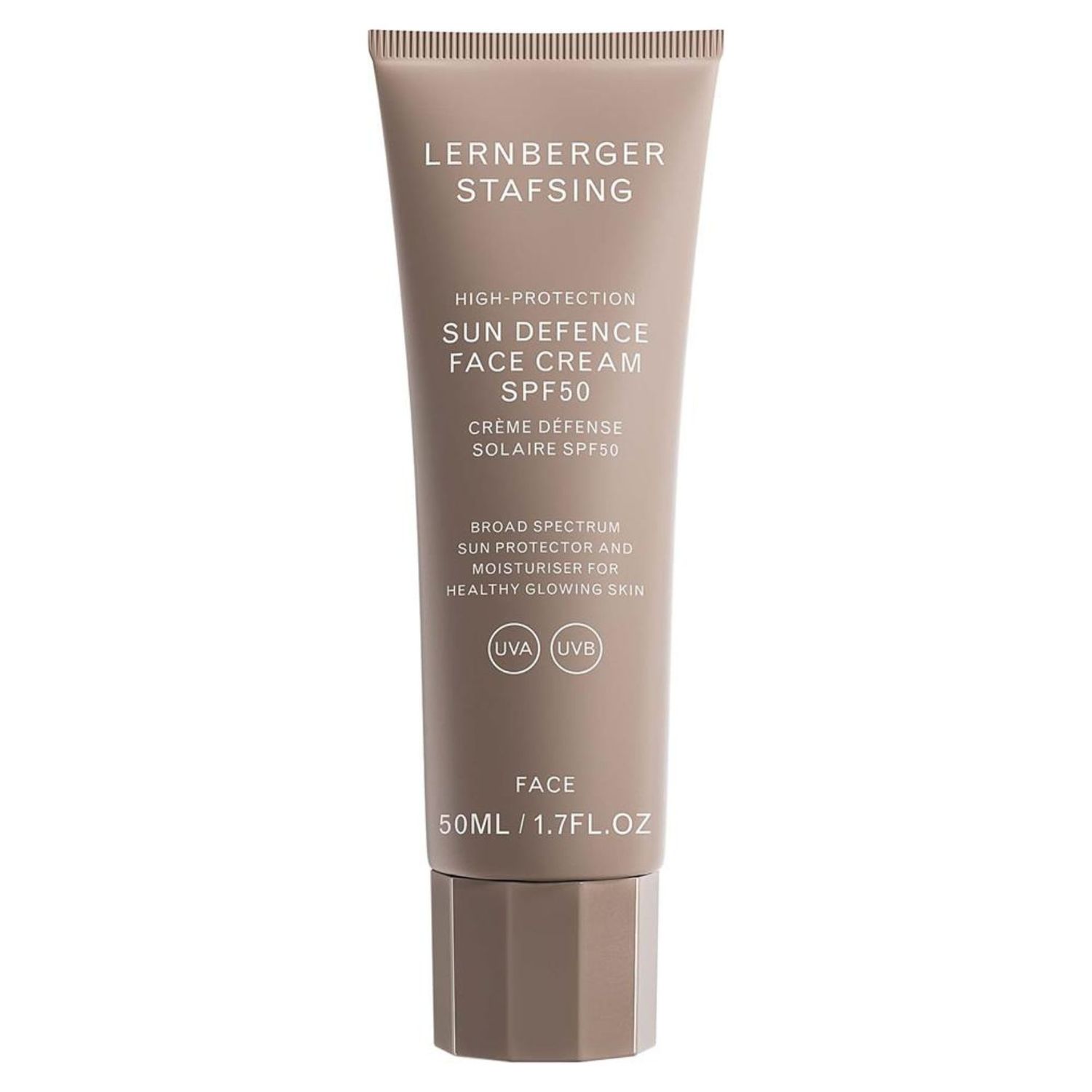 The best sunscreen for glow
Lernberger Stafsing's sunscreen not only offers broad-spectrum defence against UVA and UVB rays but graces your skin with a luminous glow, warding off pigmentation and wrinkles. With its swift absorption and deep hydration, reapplication after a swim or throughout the day is a breeze. One devoted user raved, "Finding the perfect facial sunscreen with high protection has always been challenging. But this gem delivers on its promise – an SPF50 shield, an enviable glow, and ample hydration. Perfect under makeup or solo, it's the radiant finish without the oiliness that I adore."
What we like about the product:
Broad-spectrum SPF 50 protection
Bestows a natural and refreshing luminosity
Deeply hydrating without being greasy
Sits beautifully under makeup or stands out on its own
Filorga
UV-Bronze Face SPF 50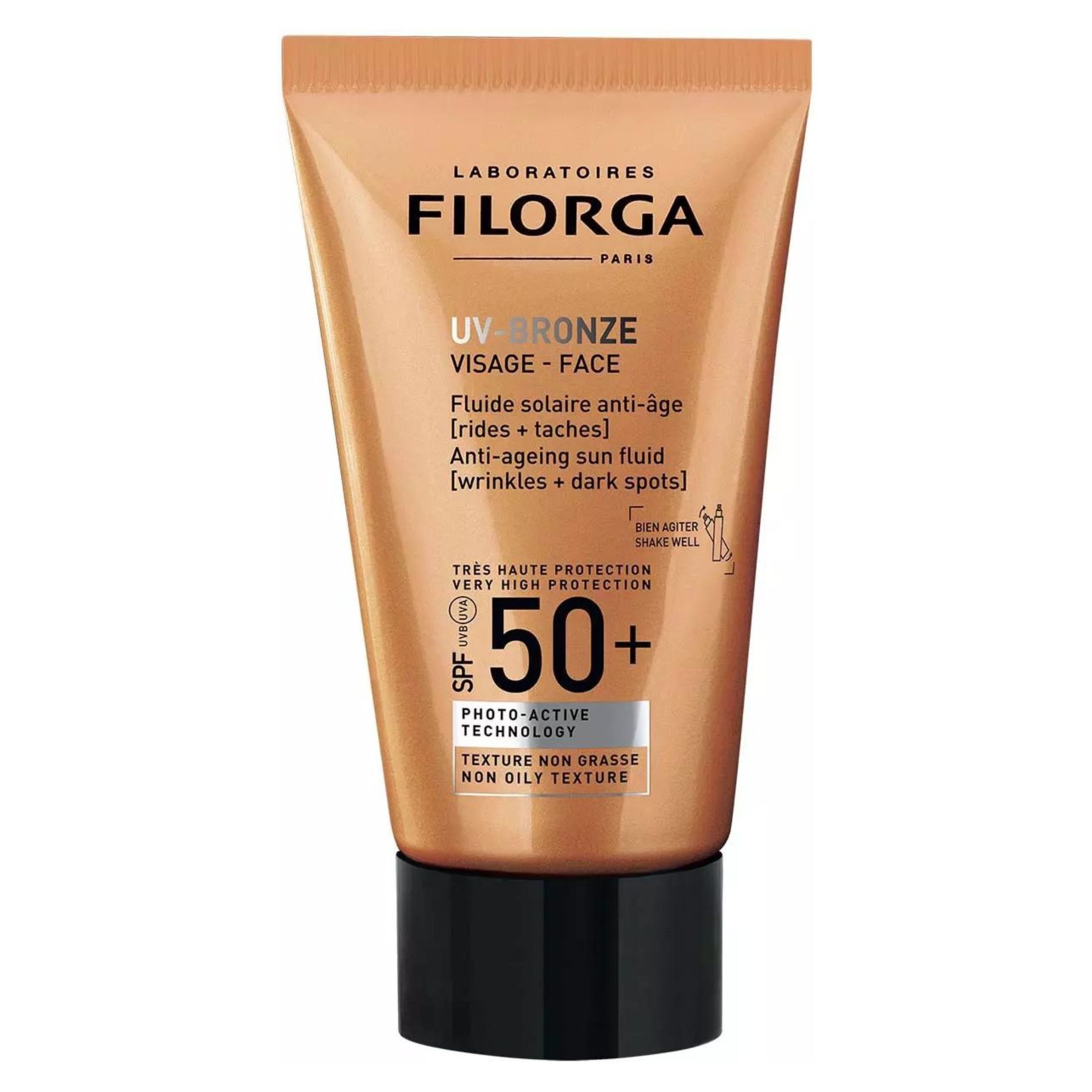 The best sunscreen for mature skin
Designed specifically for mature skin, this sunscreen offers dual action: robust UV protection and targeted anti-ageing care. Our photoactivated technology boosts antioxidants under sunlight, shielding against UV and IR rays. The formula works diligently, with sulforaphane smoothing wrinkles and vitamin PP evening out tan and reducing dark spots. "I really like that it works for combination skin," said one user. Another mentioned, "I enjoy the Monoi scent." A matte-finish sunscreen that feels lightweight, non-greasy, and gets straight to work.
What we like about the product:
High SPF 50+ with anti-aging benefits
Targets and prevents pigmentation
"Non-oily" texture with a matte finish
Captivating monoi fragrance
What is Tried & Tested?
Each month Vogue Scandinavia's in-house team of beauty testers try a new product category, putting old favourites and new formulas to the test. Each product is tested by at least three Vogue Scandinavia employees, helping us form unbiased and informed opinions on each participant with the goal to find the best of the bunch in each category.
Using a standardised testing template designed to focus on what our readers really want to know, our panel helps deliver valuable insights you can't find anywhere else. Occasionally, beauty brands or PR agencies will send us samples for coverage consideration, but our thoughts and opinions are always our own.
In short, these are product recommendations you can trust.