With each instalment of the six-episode series delivering emotional gut punches and comedic sprinklings in equal doses, we sit down with Norwegian director and Young Royals alumni Erika Calmeyer to find out how she – together with writer and acting talent William Spetz – made the Tore magic happen
Upon first reading the initial script of new Netflix series Tore, the immediate reaction from 33-year-old Norwegian director Erika Calmeyer was to think: 'This must have been written by someone who really cares about people'. "I could tell it was a project that came from the heart," Calmeyer says. "And then I met William [Spetz] and I was right. He's a person who really cares about people."
That marked the start of a big journey for Calmeyer and Spetz, culminating in the recent release of the six-episode tragicomedy series. While Spetz is familiar to many for his high-profile YouTube channel and Swedish television appearances, Tore – his debut screenwriting venture – has opened up a whole new world of depth and nuance of storytelling for the Swedish talent. "There's so much love for all the different characters in the writing," Calmeyer remarks of Spetz's work, "for their flaws and their mistakes. I was very touched by that. It had so much warmth."
Tore follows the magnetic yet troubled main character of the same name, played by 27-year-old Spetz, as he finds himself suddenly catapulted into a very new and adult world of sex, drugs and drinking – as a means of actively avoiding tremendous grief. But what would otherwise be a very dark and heavy narrative is masterfully balanced with light and laughter, through the joint minds of Calmeyer and Spetz.
""My favourite is when the humour is kind of intertwined with the tragedy so it's not just humour for humour's sake, but it's more like humour in a desperate, difficult situation – which is real life," Calmeyer explains. "Everything was founded in the vulnerability of the character."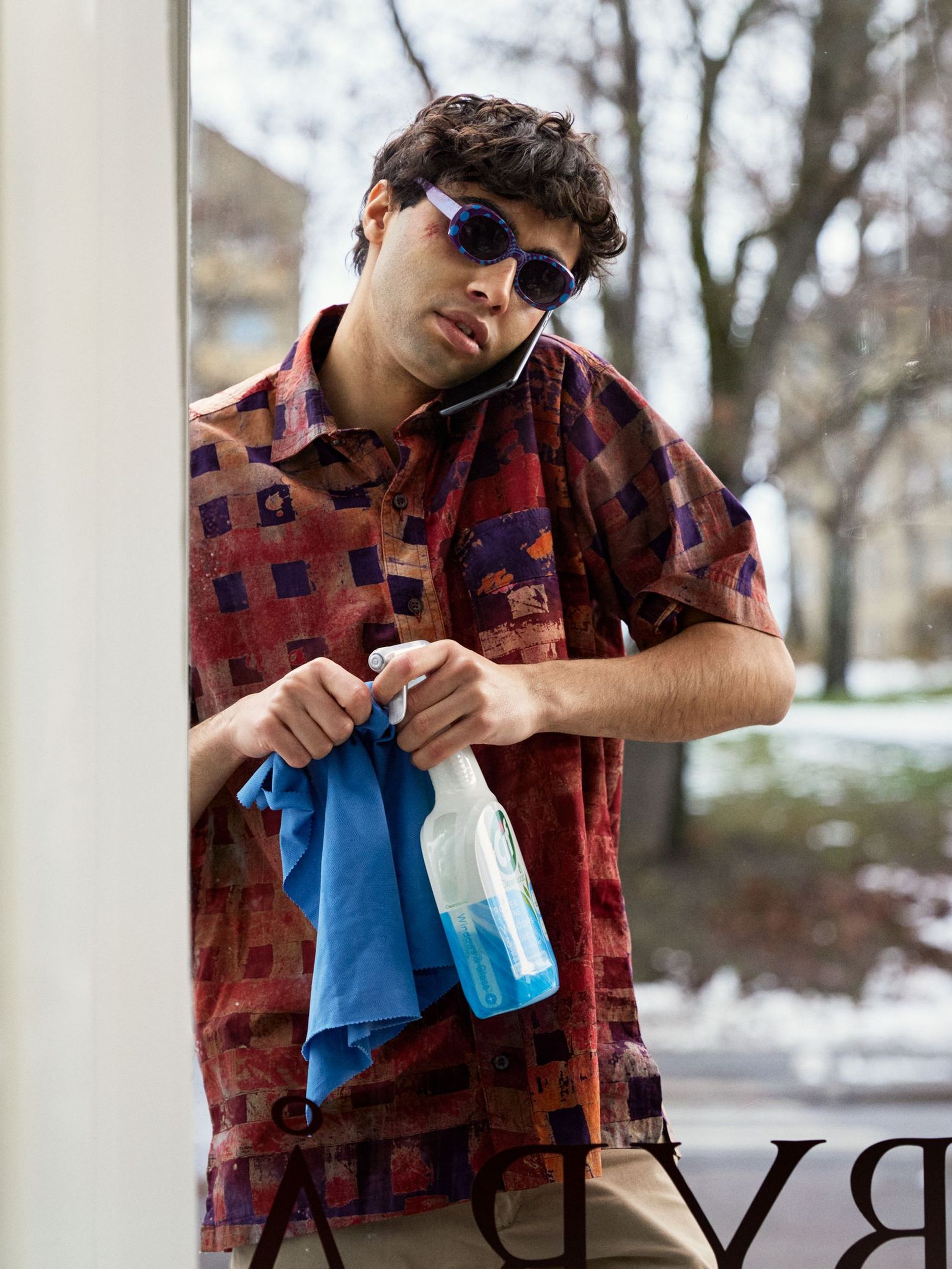 When it comes to the brave and sensitive portrayal of this vulnerability, it's easy to draw parallels between Tore and Netflix's resounding cult hit Young Royals, for which Calmeyer directed several episodes. "I look at a scene and try to find out what is the truth," she says. "I try to find out something that is real and honest in every situation. We were always trying to connect with what felt honest."
Much like Young Royals, the power of Tore also lies in the heart-wrenching performances of the cast, as guided and drawn out by Calmeyer. "There was this eagerness to have fun, to be brave and play with it, and go beyond our boundaries in the scenes," she recounts of the approach of the cast members. "It was like, 'We have this script, we know the lines work, but now we're on set. What do we see? What do we feel?' And we started to create from there. It was a very open and inspiring process."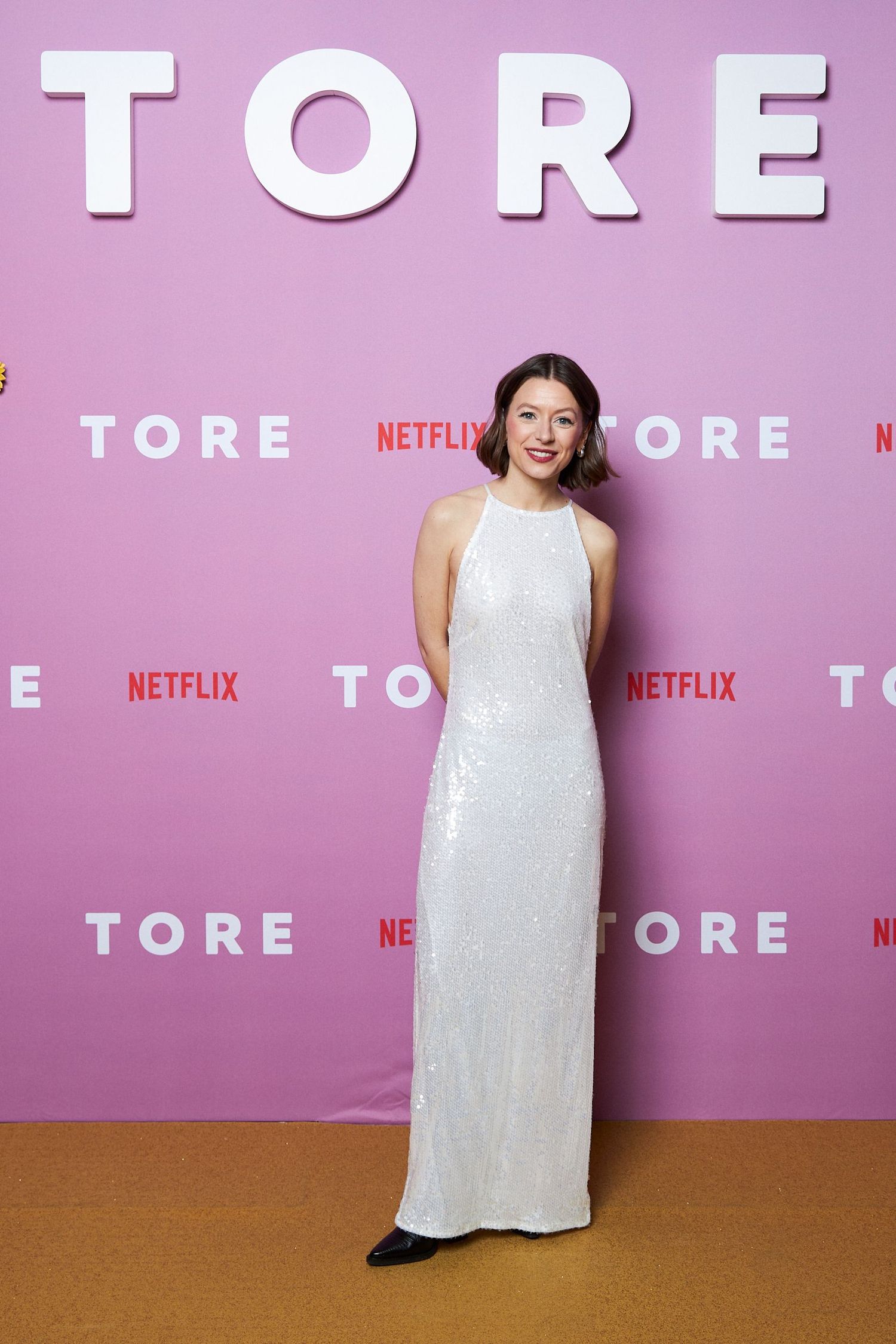 Erika Calmeyer at the Tore premier event in Stockholm. Photo: David Thunander
The road to Tore's release was a long and challenging one, yet Calmeyer and Spetz only have fond words for each other – and the experience. ""There was one day that we were under pressure with a tight schedule and I knew we probably wouldn't have time to shoot one scene that William really wanted in it," Calmeyer recalls. "And as expected, we had to cut it out. I told him, and he looked at me and said, 'It's going to be great. It will be so good, so much better.' And I was like, 'Who are you? How is this possible?' So I'm kind of just in awe of his positivity and his ability to find the best in every situation."
Now, with Tore released via Netflix Nordic to eager viewers, Calmeyer is accepting that it is out of their hands. "It's a bit terrifying, but it's a bit lovely to let it go," the director says. "Now it's everyone else's not just ours. I hope people will laugh and cry with Tore."