We sit down with breakout Danish star Alice Bier Zandén ahead of the premiere of Ehrengard: The Art of Seduction – in which she plays the titular role – to talk stuntwork, intuition and dressing in costumes designed and fitted by none other than Queen Margrethe II
Alice Bier Zandén's titular role in Danish Netlflix film Ehrengard: The Art of Seduction is a breakout in the truest sense of the word. When I meet the Danish actor in a chambre séparée at Hotel D'Angleterre in Copenhagen hours before the film's black tie premiere, she has just a handful of independent short films and unnamed characters under her belt (she played a nanny in the Tom Hiddleston-led series The Night Manager), an IMDB page with no photo and under 500 followers on Instagram. "I'm a big mystery," she says, with a cheeky grin, adding that she's actually just "a dinosaur" when it comes to social media (she's 27) and avoids spending too much time posting and scrolling.
In the film, which lands on Netflix September 14th, Bier Zandén plays Ehrengard, a virginal woman from a well-respected family who has caught the eye of a self-described seduction expert. Ehrengard is also an expert fencer and horse girl – two things Bier Zandén is not. "It was just me jumping on a horse, and then it was, 'Cut'," she says. "And then there was an amazing stunt person – shout out to all stunt people for making people like me look so sleek." The fencing, meanwhile, was even easier to fake, given that her character wears a mask while wielding the sword. "There's a shot where I take off the mask," she says. "So they'd spray my whole face with water so I'd look really sweaty."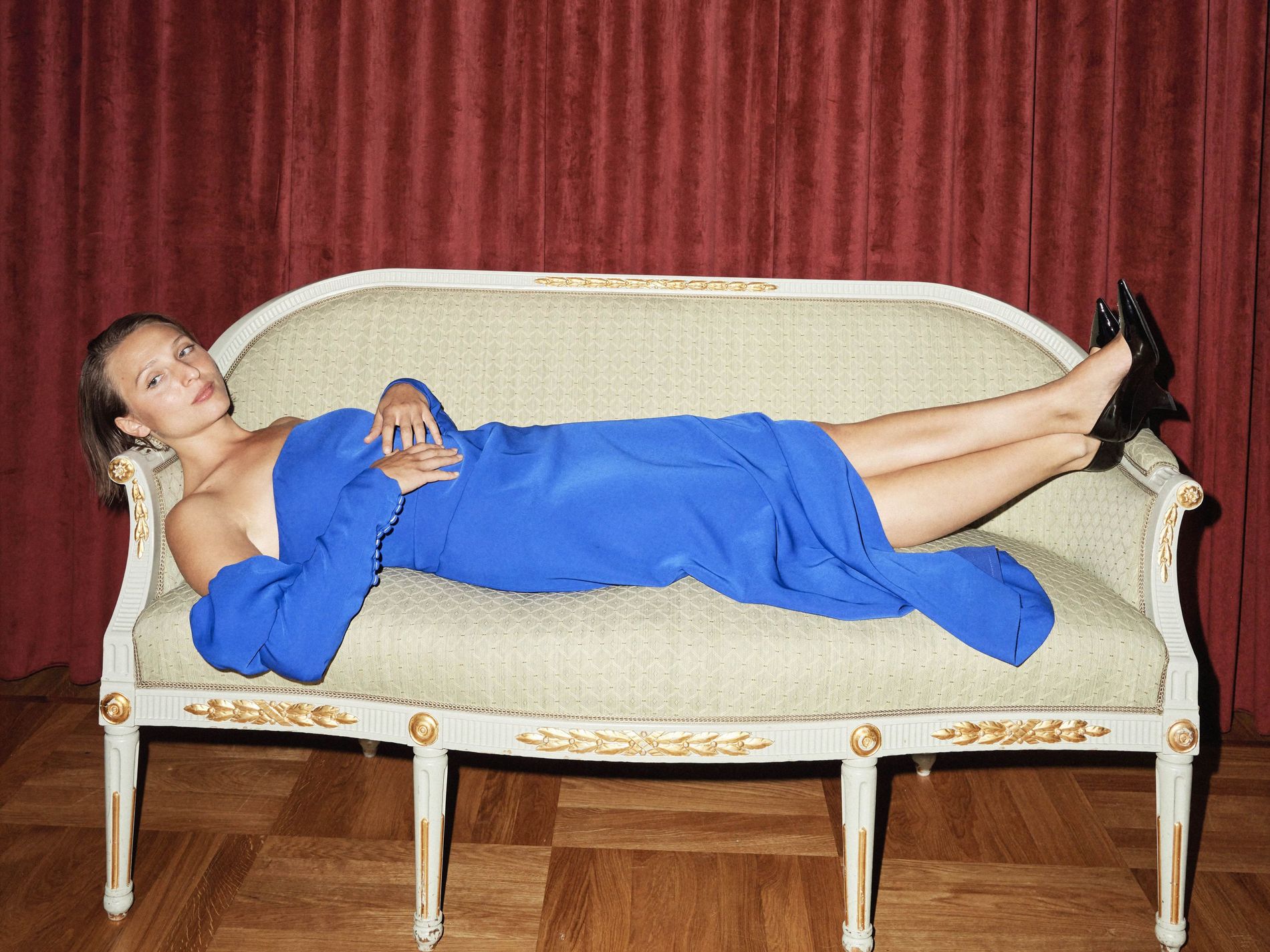 This may be her first major role but Bier Zandén is no stranger to this sort of moviemaking magic. Her mother is academy award-winning director Susanne Bier (though the Netflix-consuming masses will know her as the director of Bird Box) and her father is actor Philip Zandén. She didn't even tell her parents that she was auditioning for the coveted role of Ehrengard until she got the part. "It works out best for me if I follow my own intuition," she says. "It's nice having things for yourself a little bit." Her boyfriend, with whom she shares two young children, supported her through the audition process, which kicked off after a casting director saw Bier Zandén appear in a documentary about her friend, pop star Selma Judith. "She took a chance and called me in for a casting," recalls Bier Zandén. "It was quite random."
It works out best for me if I follow my own intuition
Alice Bier Zandén
Ehrengard isn't just any Netflix period film; directed by Palme d'Or winning filmmaker Bille August and based on a novel by acclaimed Danish author Karen Blixen, the film also boasts a very special costume and set designer: Queen Margrethe II. "I always got the sense that she's a really tough cookie and super cool – I admire her," says Bier Zandén of the Queen. Still, she was "not prepared" for how hands-on and particular Queen Margrethe would be, down to the placement of every pouf sleeve.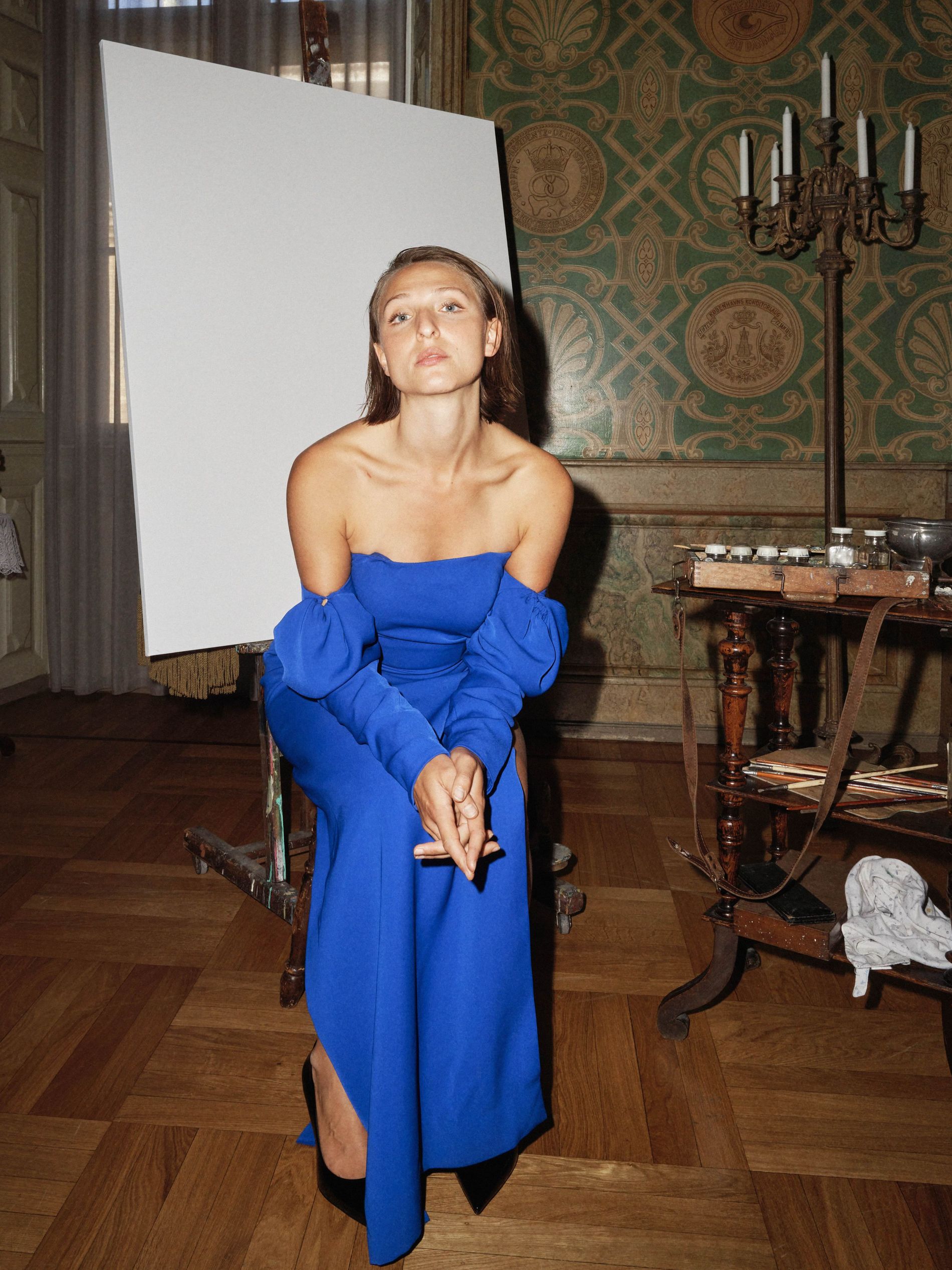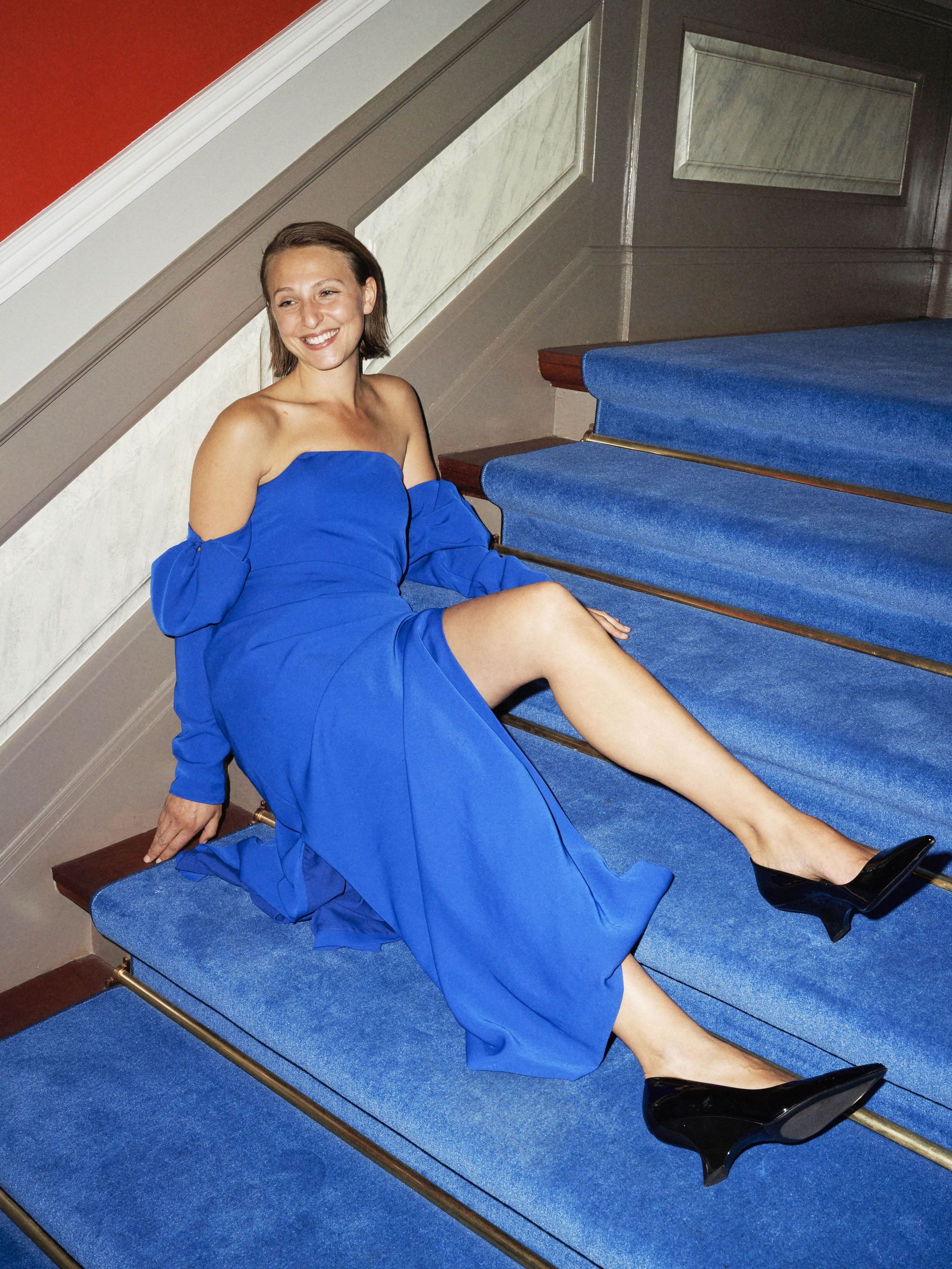 Bier Zandén first met the Queen at a costume fitting, an experience the actor describes as "both a little surreal and yet very straightforward and professional". The most notable difference from other costume fittings was the quality of snacks, which the actor describes as the "fanciest snacks I've ever seen at a costume fitting". "She is so good at her work," Bier Zandén says. "She shows really great insight into the characters, which is helpful as an actor."
It was "dreamy" wearing the costumes, which are a notable departure from the button down shirt and easy slacks Bier Zandén wears during our chat. The corsets and floor-sweeping skirts, however, did pose one particular problem. "It's extremely complicated going to the loo," she says.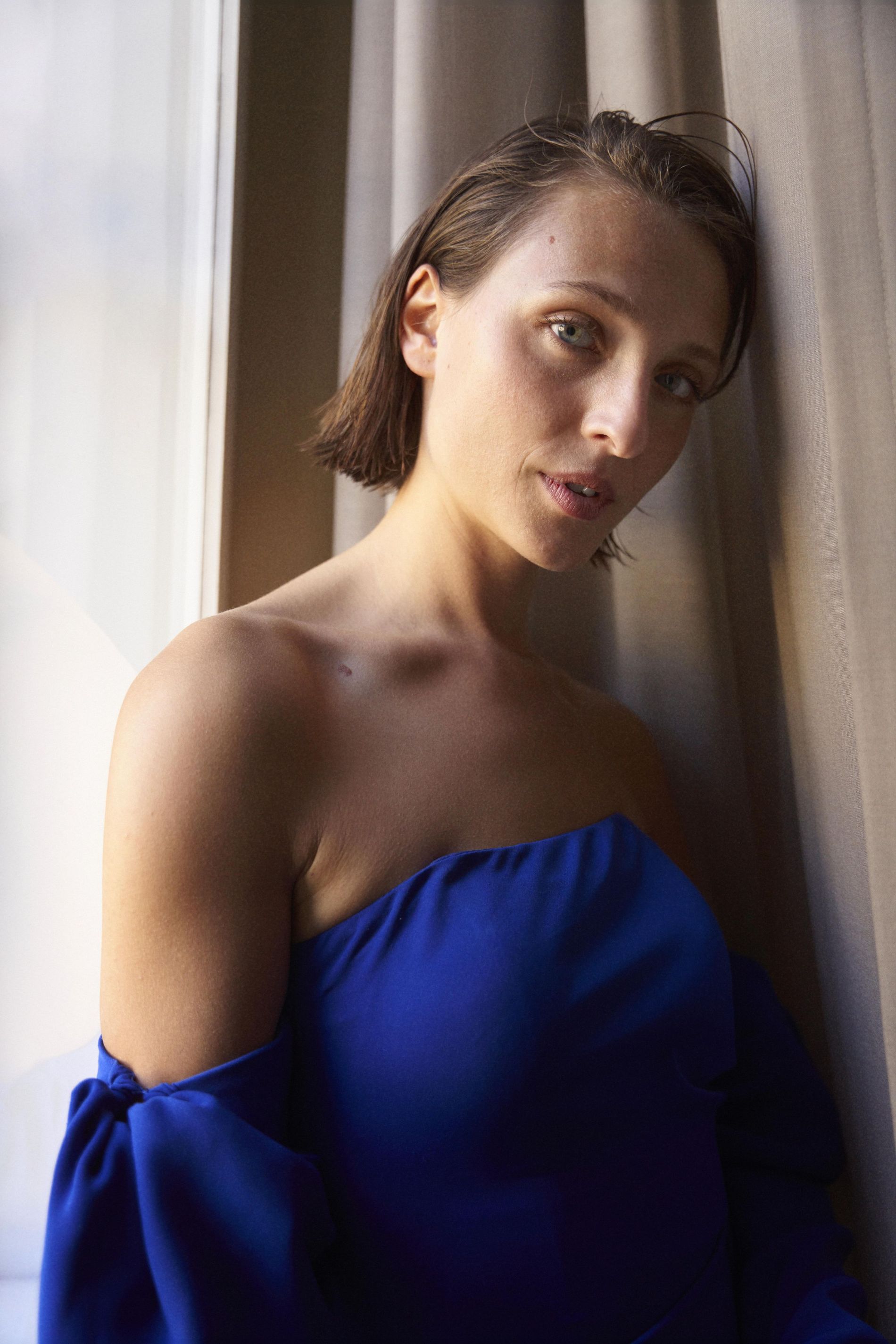 Photo: Nikolaj Thaning Rentzmann / Netflix
Though Bier Zandén is currently studying theatre directing at the Danish Theatre School, she's thoroughly enjoying the acting thing, noting that her "ultimate dream is to act and direct". English language, Danish language – doesn't especially matter. Any project that, like this one, someone has "put their heart into".
As for the movie star aspect, she seems to be getting the hang of it. A few hours later, she'll walk the red carpet – alongside Queen Margrethe herself – wearing a show-stopping cobalt blue Soeren le Schmidt gown, looking every bit a star. The dress harkens to a blue riding suit Bier Zandén wears in the film. As she puts it: "A little homage to the Queen."