Stemming from the over-exposure of our more beautiful body parts, toes have been presented as a new erogenous zone across the spring/summer '24 collections
Here is a list of things that have traditionally been associated with sexiness: thigh slits, cut outs, lace trims, thin straps. Design accents that accentuate and press against the skin, leaving suggestive creases and imprints on the surface. Though these overt displays of eroticism are generally on the wane, for the spring/summer '24 collections, designers have started to apply some of these libidinous quirks to the foot. In New York and London, at least, toes are the new legs.
For too long, fashion designers have fallen victim to the so-called "wrong" shoe. For all their attempts at aestheticising ugliness (Balenciaga's Triple S trainers, Loewe's transparent slip-ons, Simone Rocha's pearl-festooned Crocs), there remains nothing quite as disturbing as the sight of an exposed human foot. "The foot is an erotic organ and the shoe is its sexual covering," said podiatric scientist William Rossi. "The human foot possesses a natural sexuality whose powers have borne remarkable influence on people of all cultures." The 10 million people that visit wikiFeet each month would agree.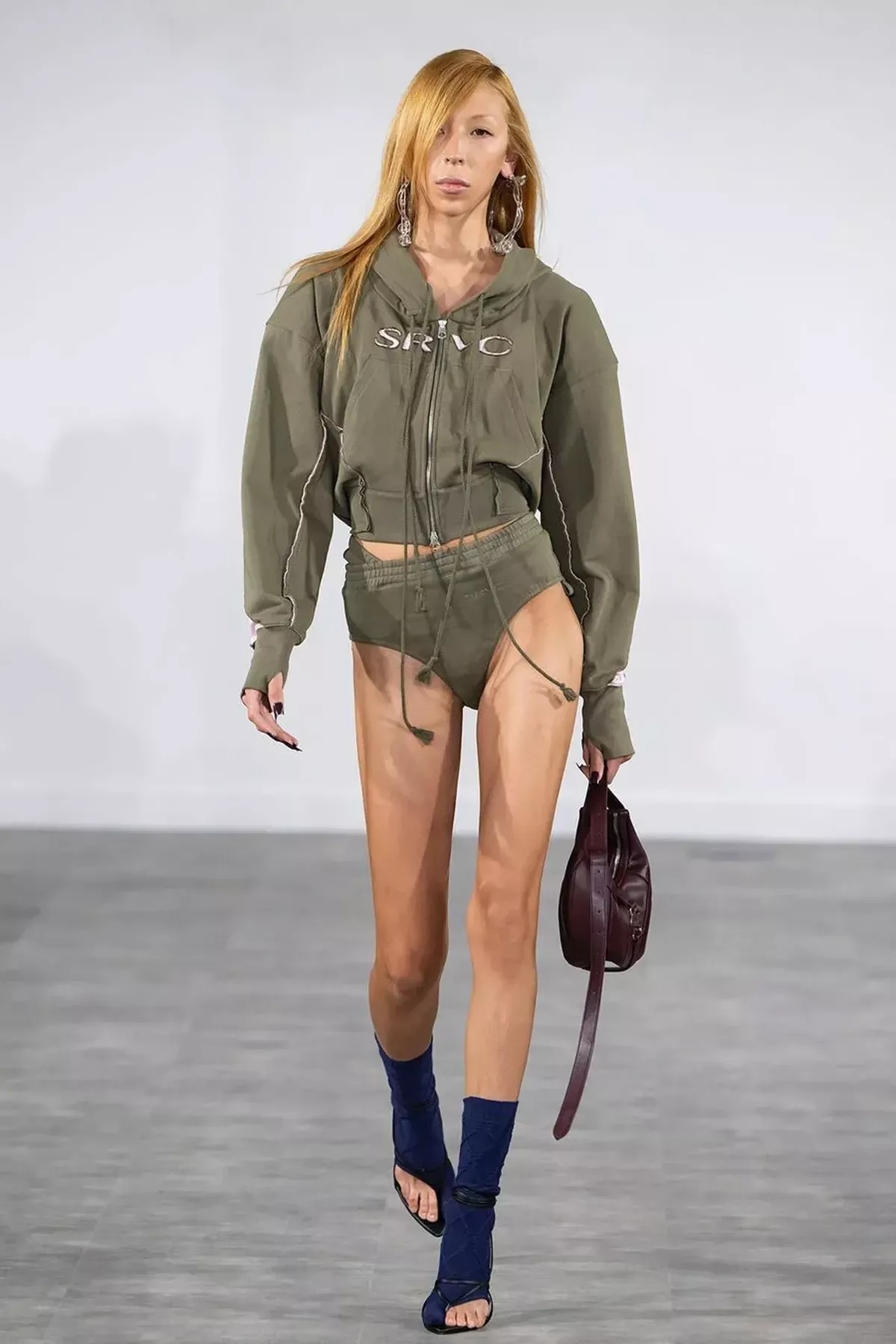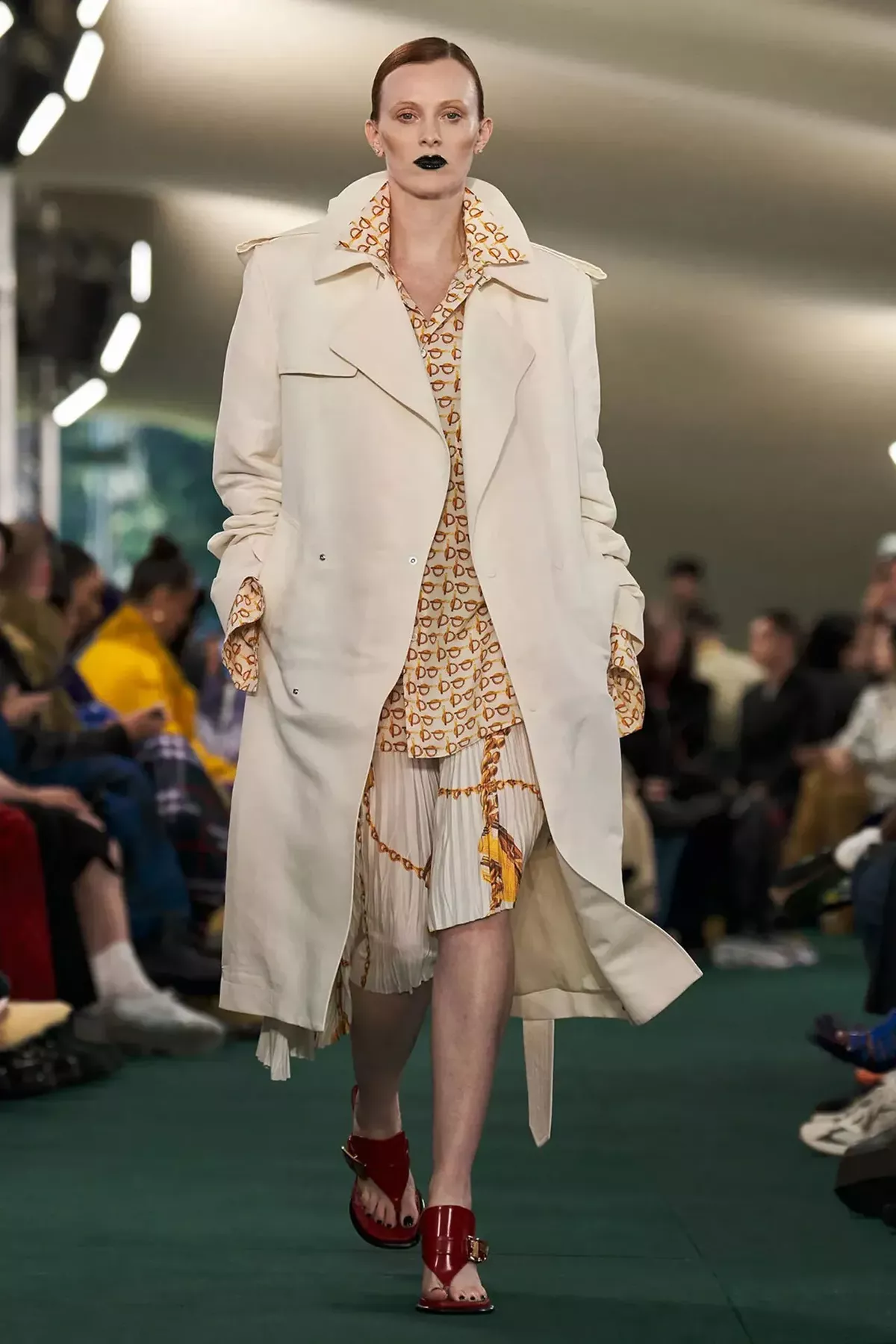 Designers like Elena Velez, Wesley Harriott, Daniel Lee, Aaron Esh and Natasha Zinko are on the frontlines when it comes to this new erogenous zone. Their SS24 shoes run the gamut of open-toed heels, comma-shaped flip-flops and fingered socks: each one uncovering the toes with a transgressive confidence. "Toes have been getting a bad rap for years," says shoe fetishist Lars Byrresen Petersen. "It's almost popular to express how grossed out you are by other people's feet, but what's so gross about them? We've gotten used to exposing our bodies in skimpier clothes. Now it's time for the feet."
But here's the thing: all these designers are legitimately taking a "gross" (if not unusual) approach. Velez's cast tramped through mud in strappy stilettos and white Nike socks, which had the ends scissored off them. Harriott's models wore bizarre one-toed socks. Lee created a sort of thong-toed loafer. Versace and Sportmax presented clinical pedi-spreaders. And Natasha Zinko put her models in flip-flops and five-finger socks. Much like the Tabi boot, this kind of thing feels deliberately distasteful, all while maintaining a frisson of playfulness and provocation. It's a new kind of seduction, perhaps stemming from the over-exposure of our more beautiful body parts.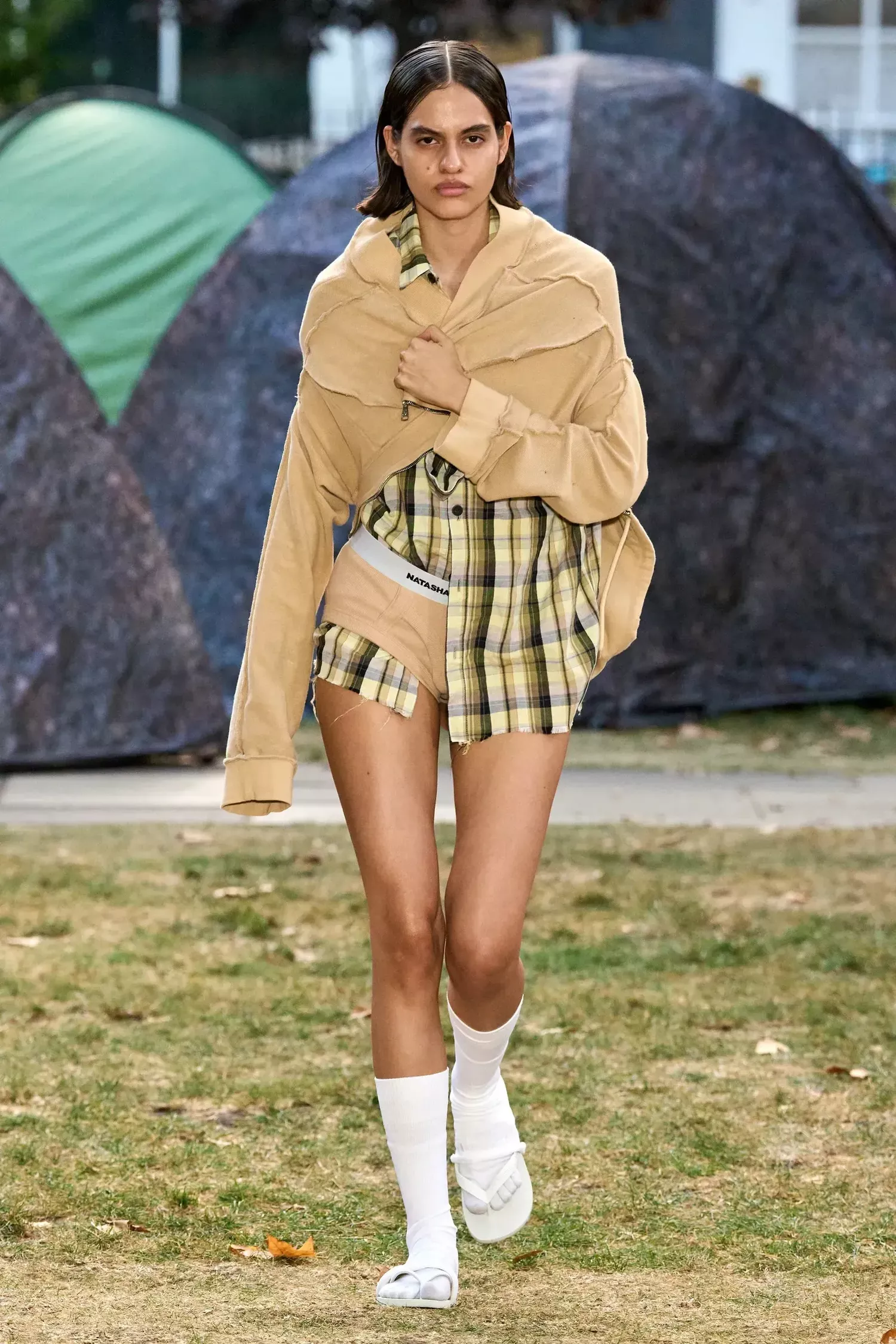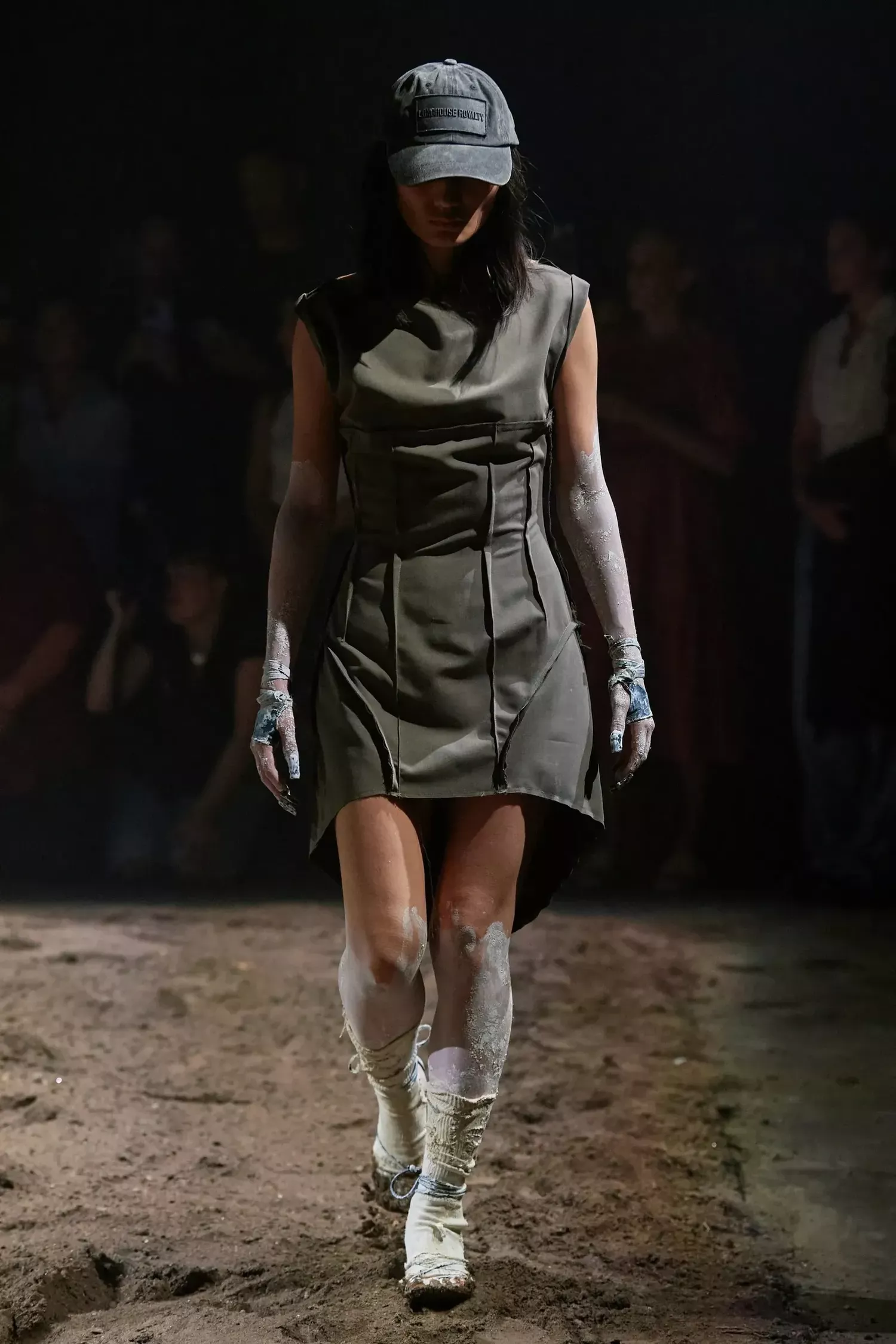 These aren't the charming tootsies of an Italian farmhand crushing grapes in the Chianti region either, and nor do they possess the femme-fatale allure of Sharon Stone in a slingback. These are sometimes unkempt, pig pen-ish feet. It takes a certain level of brain power to see the inherent glamour in a mud-clogged toe nail, and these designers know there is a jolt of so-wrong-it's-right-ness that comes from being the kind of person who looks down at their feet and thinks, "Hmm, what is the most unsettling way I might be able to present these to the world? How can I accentuate the cleavage between my toes?" I imagine that's what Jacob Elordi, Shawn Mendes and Jeremy Allen White thought before walking barefoot through LA.
Airing your feet out is the best feeling ever. That's why Crocs and Birkenstocks have become so popular
Lars Byrresen Petersen
The same goes for Irina Shayk before she slipped on these fingerless boots, and anyone wearing Miu Miu's full-frontal knee-highs. It's about finding pleasure in the perverse. "Airing your feet out is the best feeling ever," Peterson says. "That's why Crocs and Birkenstocks have become so popular. Designers are instinctive people who pick up on these things, people just want to be naked." Freud would likely connect the allure of an erotically-charged shoe back to some kind of long-festering childhood trauma. (Something about phallic replacement, probably). But these toe-baring designs fulfil another, more important function: they are sartorially progressive. And that is perhaps the most powerful aphrodisiac of all.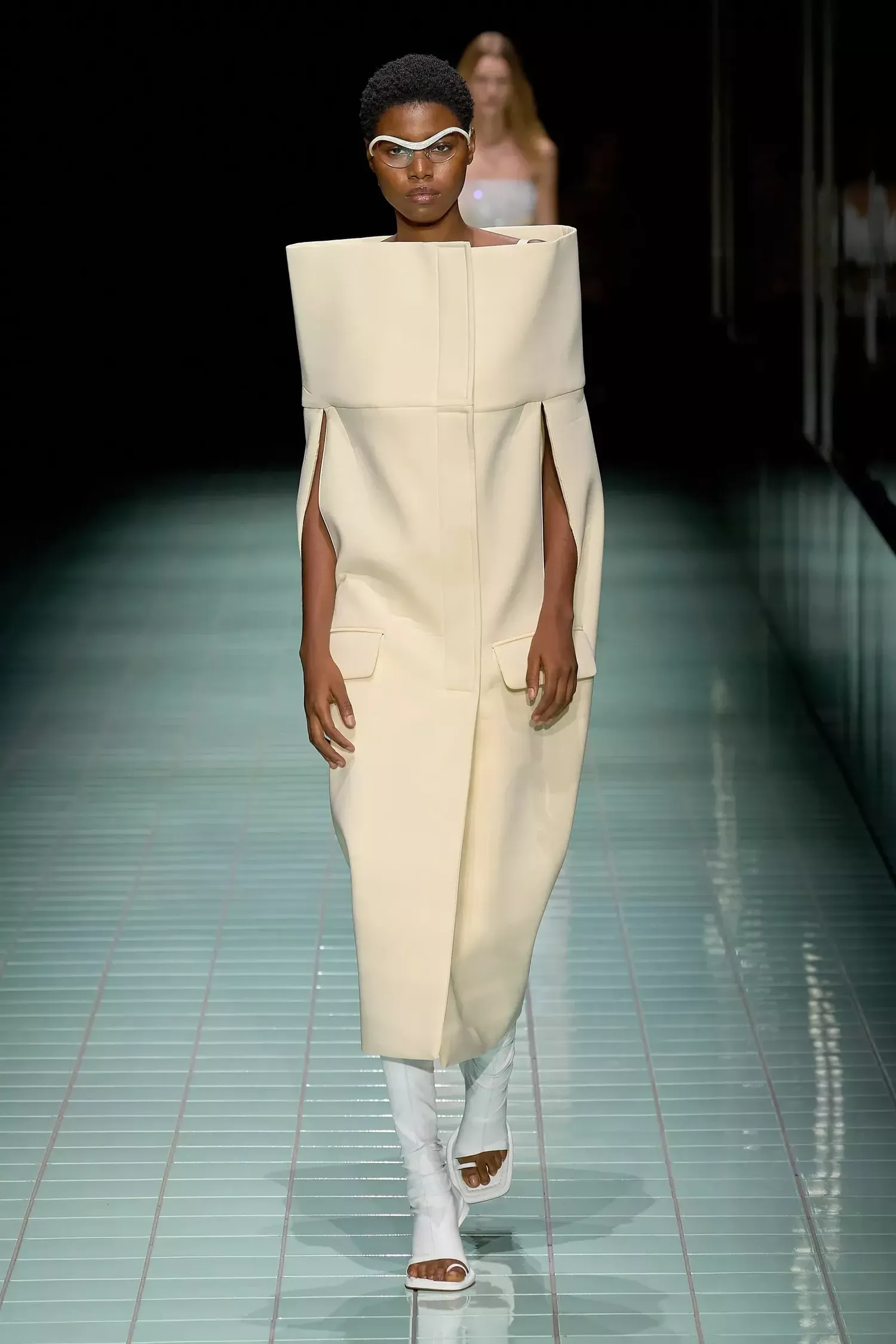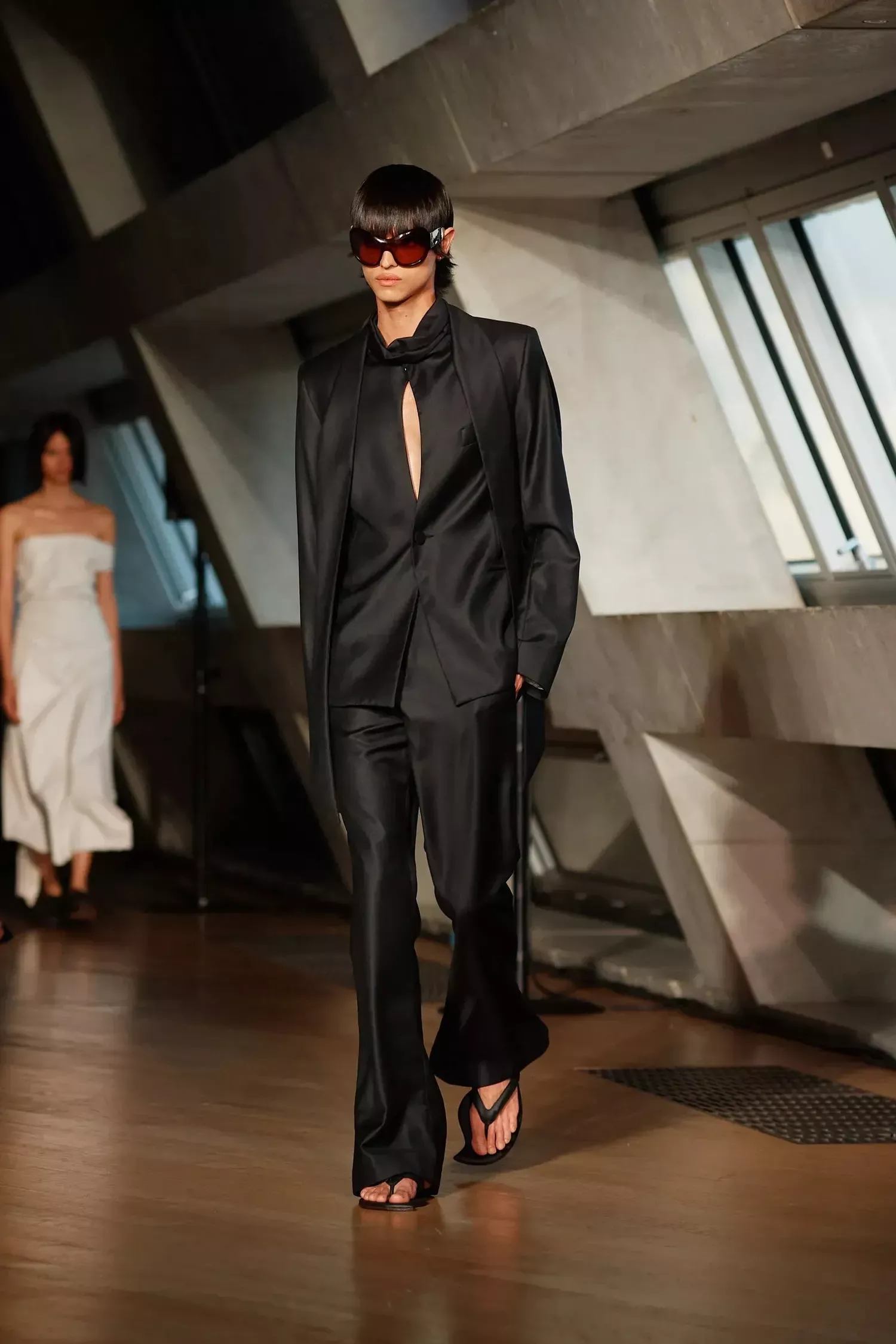 Originally published on British Vogue