Previously one half of iconic Swedish high-end label Fifth Avenue Shoe Repair, designer Astrid Olsson now brings her couture mentality to the world of sportswear
With the recent launch of Almost Naked Athletics, founder and designer Astrid Olsson has set out to create sportswear that takes its cues from the world of high fashion. Having formerly helmed the cult Swedish label Fifth Avenue Shoe Repair, Olsson is familiar with that universe, bringing her sartorial know-how to the new venture celebrating the female body, strength and movement.
"My love for details, [achieving] a perfect fit through tailoring is how I create, and all of this is now put into Almost Naked Athletics," Olsson says. She explains that while the design process for Fifth Avenue Shoe Repair included building and sculpting the garments on a mannequin, her approach now is to work with a live model "to accentuate the curves and the femininity of women."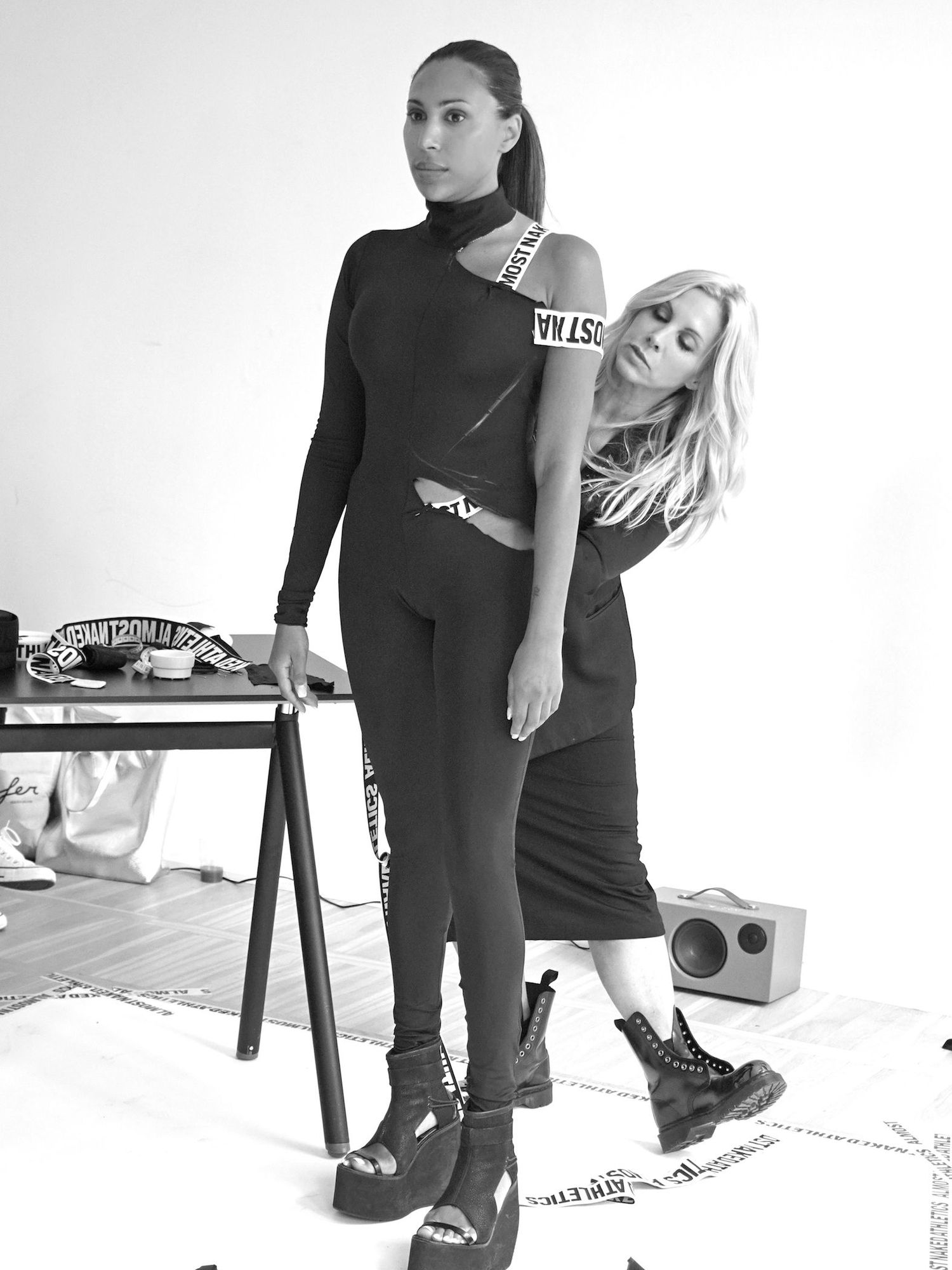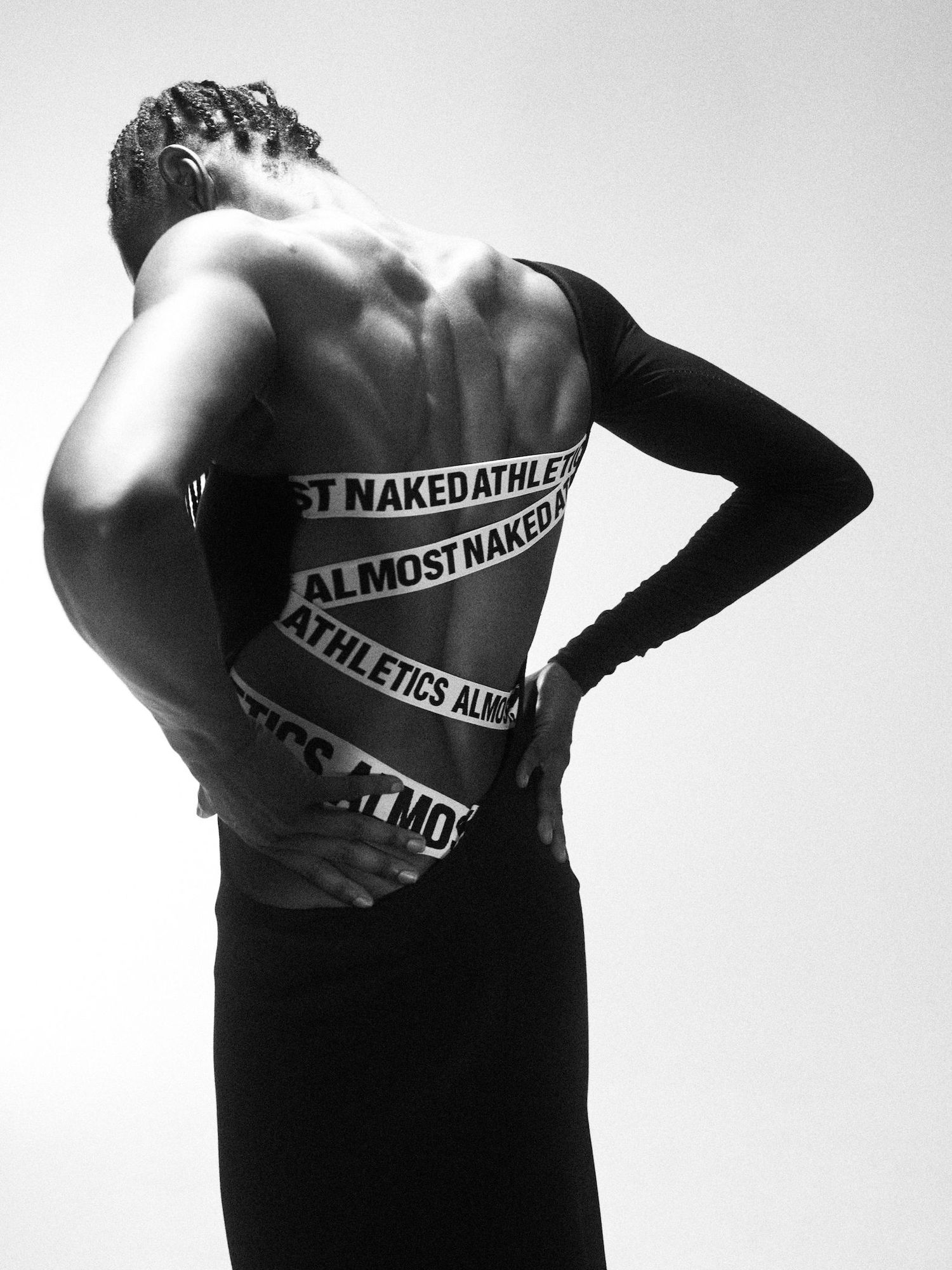 Taking the sharp tailoring Fifth Avenue Shoe Repair was known and loved for and infusing it with Almost Naked Athletics' minimalist second-skin forms, Olsson's goal was to create high-quality wares fit for the gym, the beach and even for a night out. The label's inaugural collection boasts everything from curve-clinging bodycon dresses and skimpy bikinis to sculpting gym shorts and tights. "The versatile idea is that the whole collection is almost like a vacation trip; a workout in the morning, beach lunch dresses and swimwear to relax [in], and just by changing your accessories from sandals to stilettos and adding a bit of lipstick, it will transform this favourite item from beach to party," Olsson says.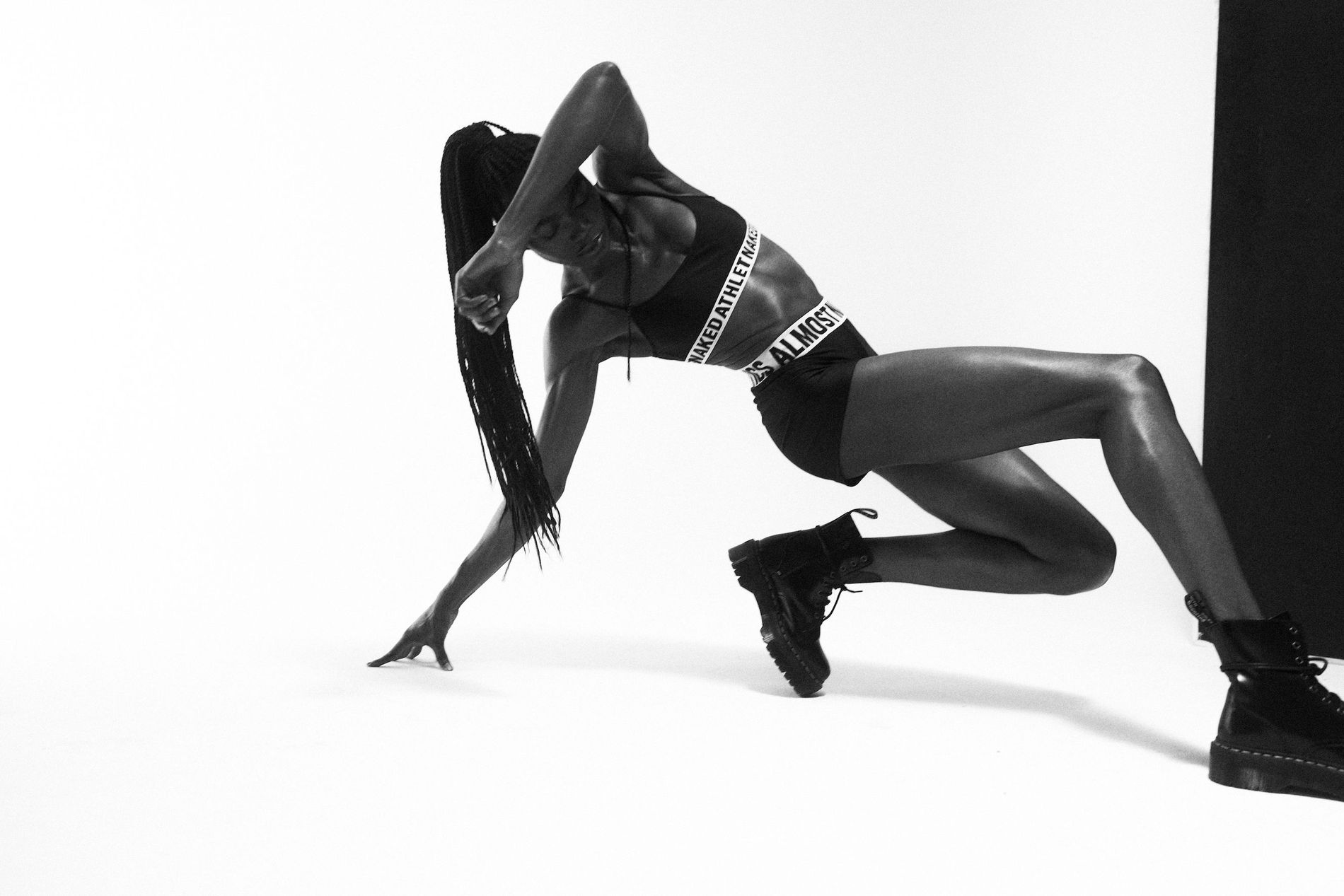 Crafted chiefly from sustainably sourced high-quality jersey fabrics, Almost Naked Athletics' pieces are designed for all body types, bearing wearability and movement in mind. Olsson's background as a professional dancer and a costume designer for opera houses and theatres has provided her with the knowledge and skills to create clothing that not only complements the wearer's physique but is also comfortable and highly functional. "As a dancer, the dress has to stay in place no matter what – there is usually an inner layer built as a swimsuit to make it stay [in place]," she explains. Incorporating this idea into her designs, Olsson says all Almost Naked Athletics dresses have "hidden details" like an inner elastic and extra layers to sculpt and give support "to create your absolute best figure."
For Olsson, in the end, it's all about offering confidence-boosting clothing that customers will cherish for years to come. "My reason for designing is to create garments that lift the energy of the wearer," she says. "To make her as beautiful, as strong, as confident or cool as she wishes to be."