From playing with her grandmother's brooches to pioneering an heirloom-worthy jewellery brand, Swedish designer Petra Thoms shares the inspiration behind her brand, Poem
Since it was established in 2023 by Petra Thoms, Poem has kept to a clear mission: "to build a jewellery brand that is inspiring, dreamlike and poetic." Despite her background in fashion and vintage interiors, Thoms reveals that her fascination with jewellery traces back to her youth, recalling her childhood spent playing with her grandmother's brooches. These fond memories played a key role in her ambition to create, in Thoms' own words, "timeless objects that can last over generations," which are an ode to her grandmother's legacy and jewellery.
Similar to a poem – broadly defined as a collection of words, ideas and emotions put together in a creative way – tells a meaningful story, Thoms wishes for each piece to represent something greater than a mere accessory to its wearer. "Poem is more than a collection of beautiful objects," Thoms says of her jewellery assortment, "it's the dream of dressing up... good times and picture perfect memories." In the same way her grandmother's brooch conjures up feelings of childhood nostalgia, Thoms believes "one simple object can evoke rich memories," from "dreamy summers by the sea," to "moments of tranquility".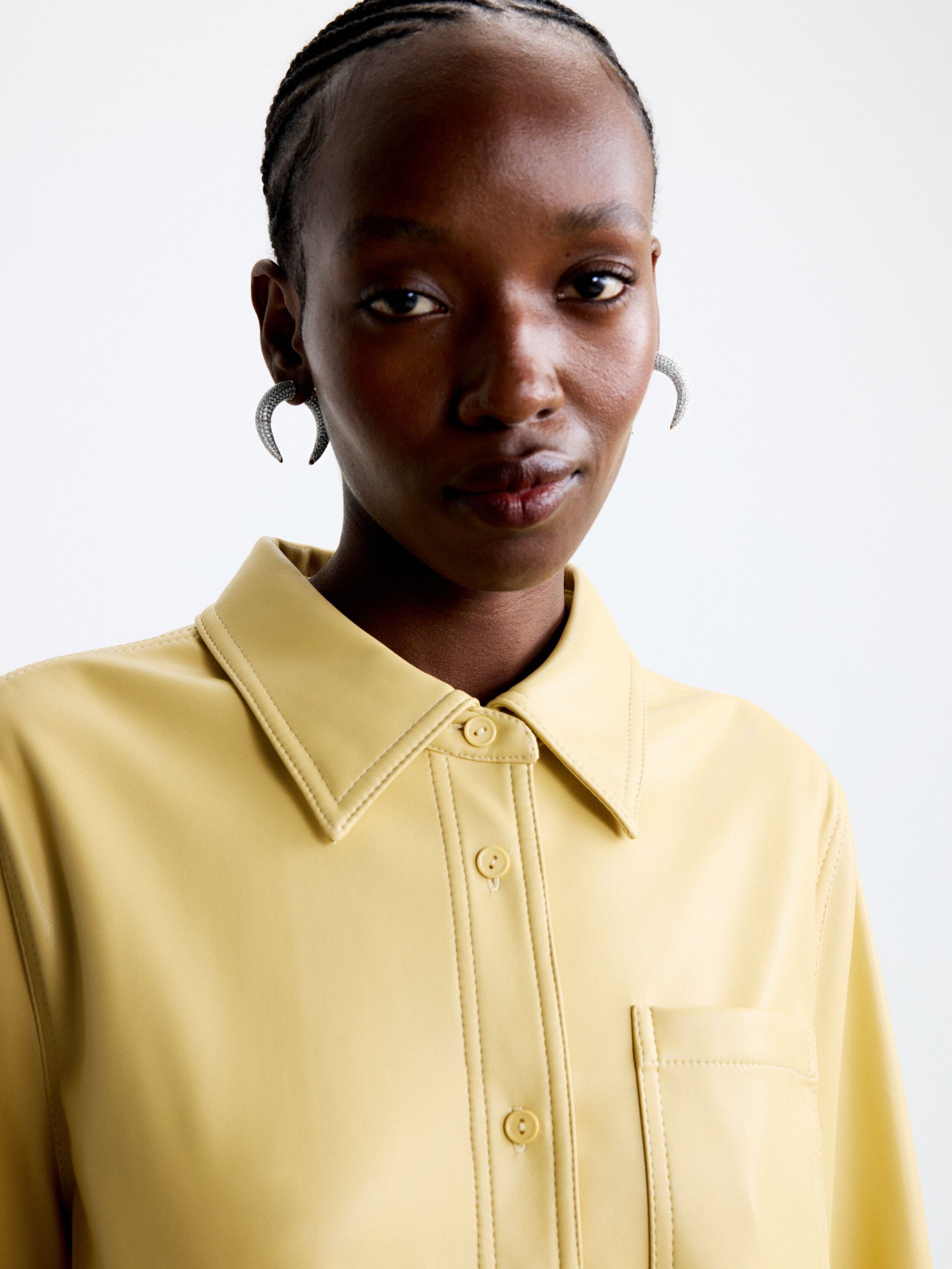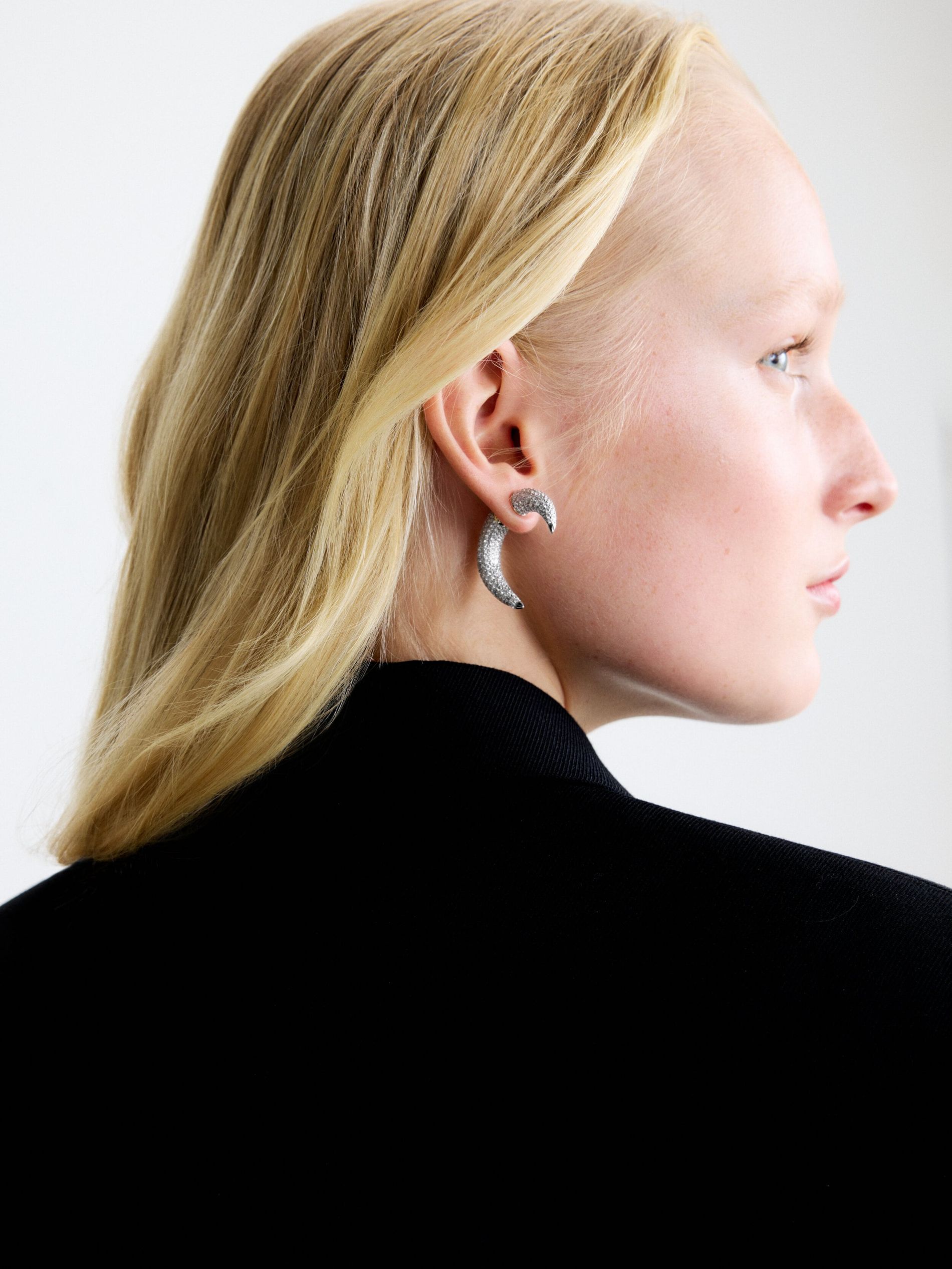 To constitute as heirloom-worthy, specific features are required – all of which Thoms has intentionally brought into the designs of Poem to align with her goal of creating "wardrobe essentials," that live on to be "forever pieces." These include being of high craftsmanship value, having a meaningful story attached to it, having a history, and arguably most importantly: being resilient. Crafted mostly from recycled metal brass – a metal slower to corrode than iron or steel, and rust-less silver – each piece has a story from its previous life and wearer.
As well as her family being a source of inspiration, Thoms cites the natural world and Scandinavian landscapes as being hugely influential to her designs. "Our floral earring is inspired by Blåsippan – which is a Nordic flower, but some of the pieces are inspired by more southern locations like the spike earring, which was originally made from a cactus thorn," Thoms explains. Her decision to draw on outdoor references such as sculptural objects and organic shapes, encapsulates the Nordics' inherent appreciation of nature, strengthening Poem's positioning as a quintessentially Swedish label.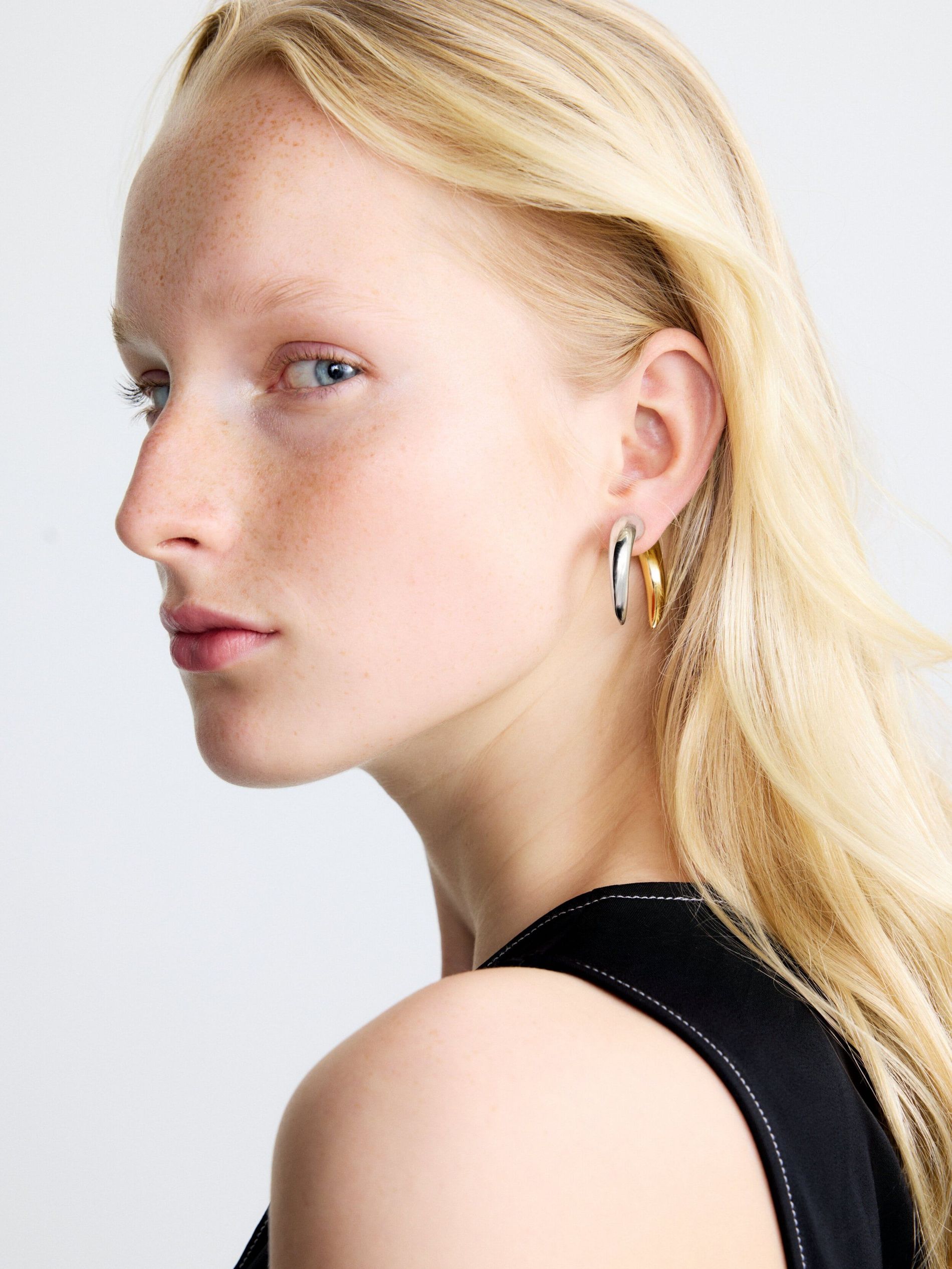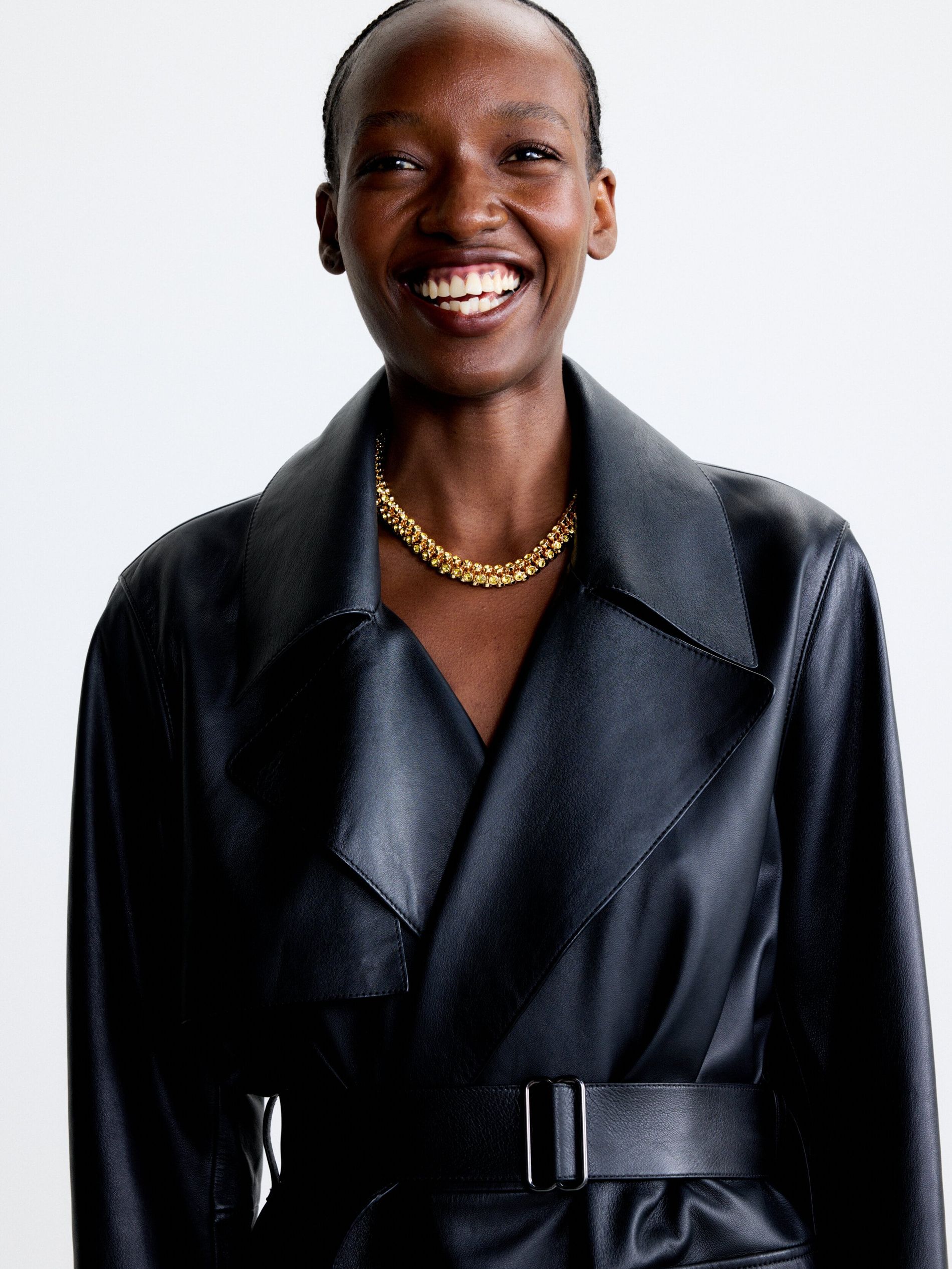 When questioned on her favourite, nature-inspired design, Thoms immediately turns to Poem's spike earrings "I really like the sculptural yet edgy and clean look," she enthuses. Teasing the designs of her upcoming fall collection, Thoms also references the yet-to-launch spiral earring, which she shares are "inspired by the Lemniscate, the symbol for eternity, and the inside of seashells."
Speaking further about Poem's future, Thoms then says it's her wish to "build the brand organically," while continuing to create pieces that are "season-less, edgy and of premium quality" - qualifying them as strong contenders for heirloom-level status. So, if you are looking for jewellery with everyday wearability, durability and that hold sentimental value, Poem's website has plenty of options. Spanning from glossy metal crescent earrings, to cubic zirconia dazzling necklaces, you're bound to source pieces you'll treasure for years or perhaps generations to come.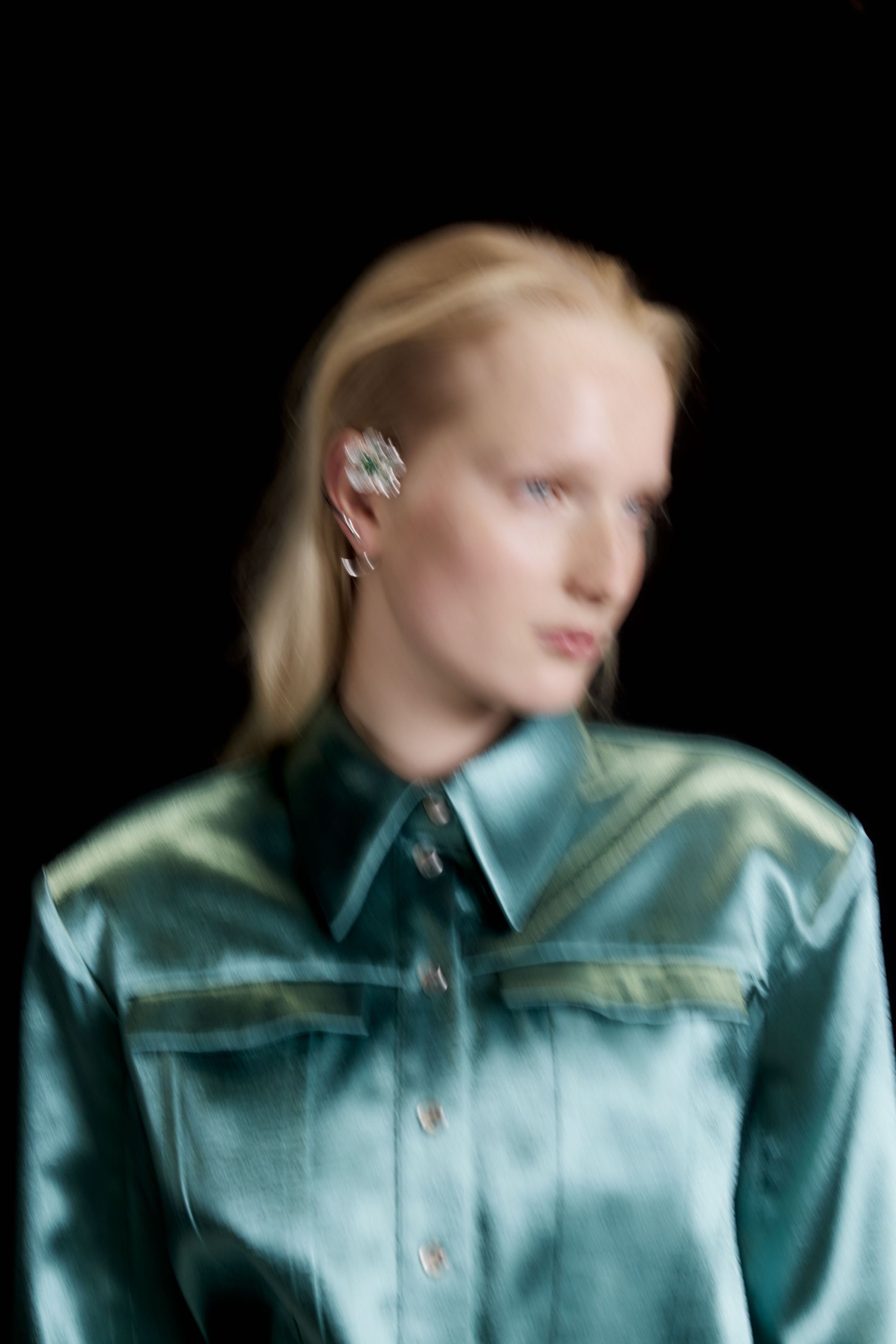 Photo: Poem - Tove Wall Dyrting