With a never-ending churn of celebrity-driven manicures already having cropped up this year, we've outlined the six autumn nail trends to have on your radar to keep you on the pulse
Subtle chrome
Chrome doesn't automatically mean bling. OPI global ambassador Harriet Westmoreland says that chrome, but not as you know it, is big in 2023, pointing to the shade's grown-up evolution. Westmoreland will be using chrome but over opaque and sheer base shades, giving nails a glossy, healthy appearance. National nail studio Townhouse has created Dazzling Disco, a chrome-topped opaque design that's a new take on the summer's glazed doughnut nail trend, which was inspired by Hayley Bieber's ultra-shiny manicure. Try a milky shade topped with chrome for a glazed, glossy finish.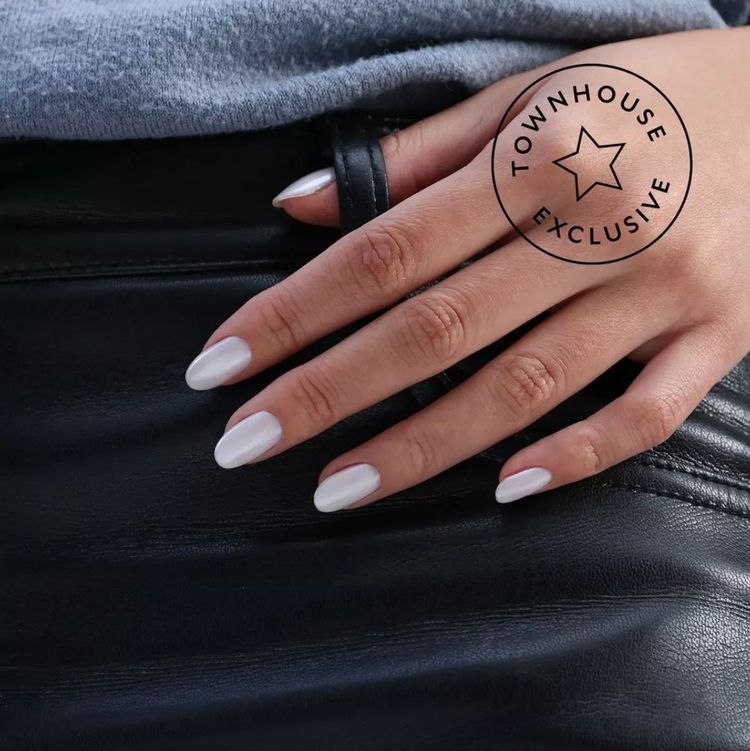 Photo: @townhouse
Clean girl aesthetic
The trend for healthy-looking hair followed a period of intense grooming and maintenance in lockdown, and now nails are following suit: minimal manicures that show off healthy, pristine nails that are buffed to perfection are everywhere right now. "Shades like OPI's Bubble Bath and Love Is In The Bare are perfect for clean, simple nails," explains manicurist Iram Shelton. These colours hide any imperfections while enhancing the nails for a look that is clean, well-manicured and healthy. Low-maintenance everyday nails, sorted.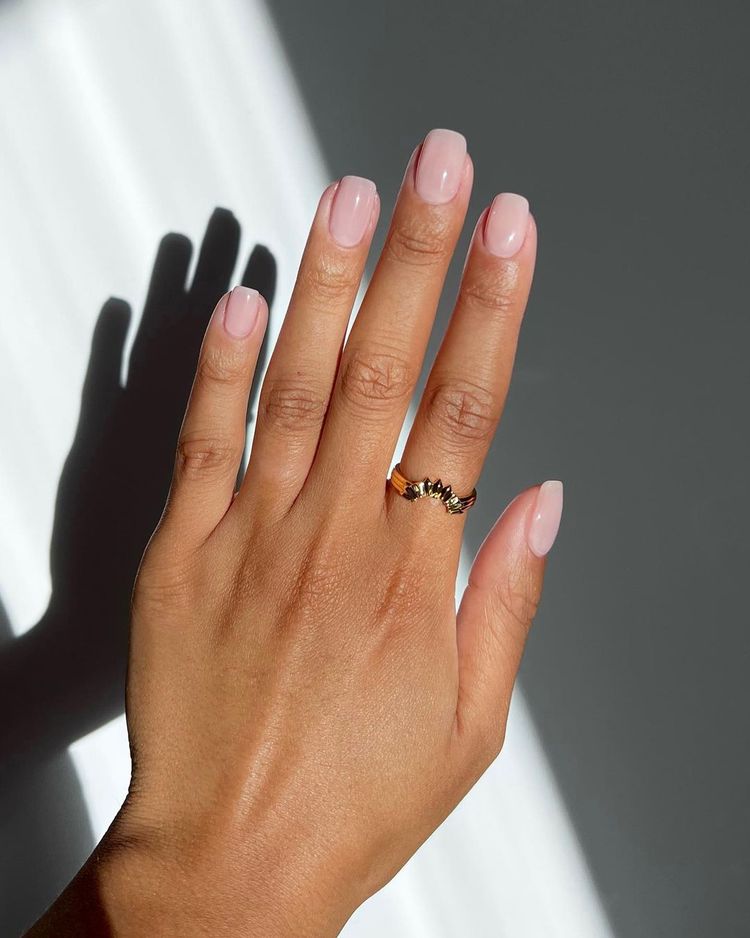 Photo: @iramshelton
Barely-there French
French manicures had a mini comeback last year, but now they're even more desirable. "French manicures will be barely there and very thin and natural this year," says Westmoreland of the updated classic. Think hardly noticeable, fine white tips that make hands and nails look chic and expensive. You'll also see these fine lines applied in a reverse French – just as simple and impactful.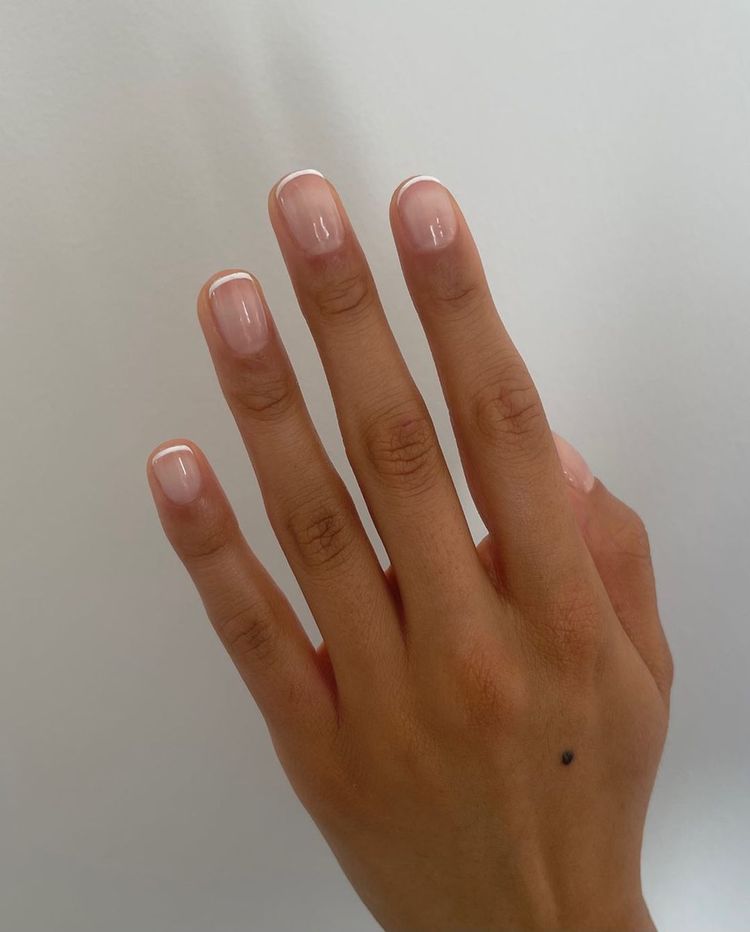 Photo: @thebeautyedits
Nail accents
From rhinestones to glitter to playing with matte and gloss topcoats, textured accents continue to be popular in 2023, with an emphasis on playful designs. Whether it's a reverse French with a line of glitter hugging the cuticle, or a simple crystal as a dot accent on each nail, these simple, subtle additions are an easy way into the trend if nail art isn't for you.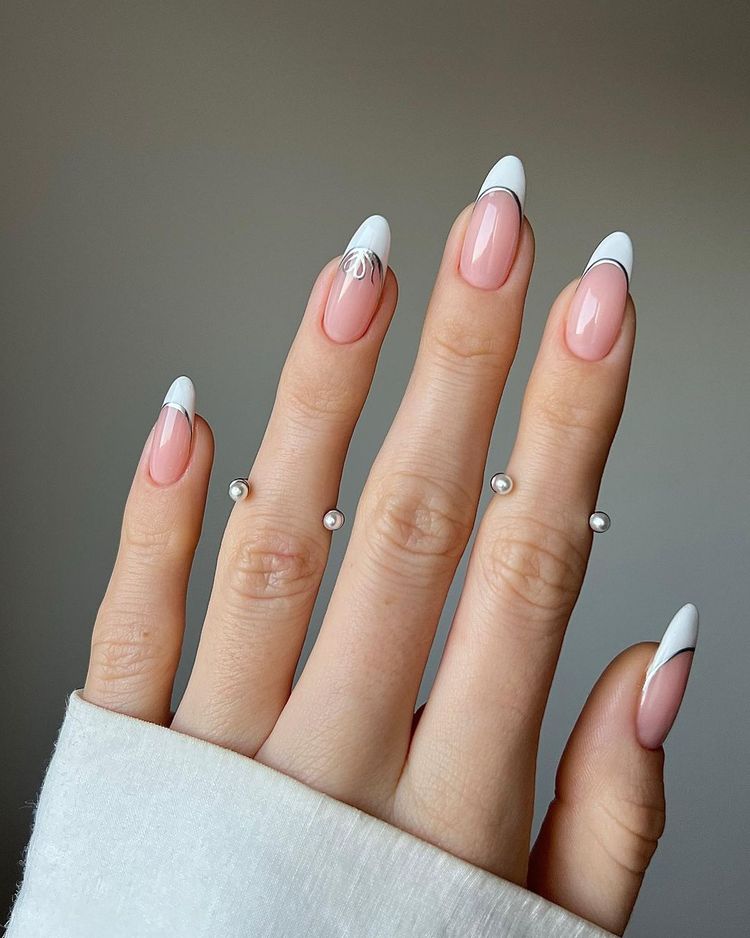 Photo: @iramshelton
Nail jewellery and metallics
Nail piercings and other jewellery-inspired materials are so chic right now. Longer nails have replaced the shorter styles that reigned last year – perfect for piercing with dangling diamanté add-ons to really make a statement. They should be combined with a clean, simple manicure to keep the focus on those accessories. Practical? Not really. Attention-grabbing? Absolutely.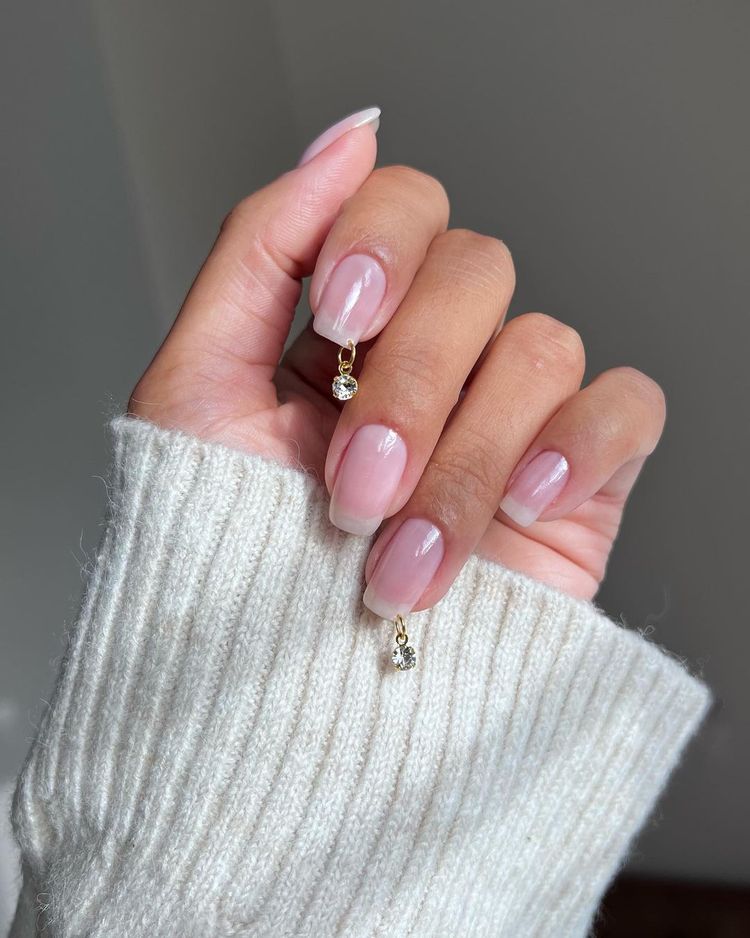 Photo: @iramshelton
Got milk?
Whether you opt for bubble bath-pink lip gloss nails or a baby blue shade, one of the most popular trends for 2023 is a milky effect. Popular with both Sofia Richie and Dua Lipa, searches for "blueberry milk nails" have surged by 294% on Google this month, while on TikTok there are 10.2 million views on the term. The moral of the tale? Whatever colour you opt for, make it milky.
Originally published on vogue.co.uk