Prada has positioned its new beauty line to the world as one which is "rethinking beauty". Scroll on for Vogue's thoughts
Not satisfied with conquering the fashion and fine jewelry worlds, Miuccia Prada has set her stylish sights on the world of cosmetics. Prada Beauty, which launched today, offers a selection of color products – think next-level lipsticks, eyeshadows, and foundation – and four skincare formulas for your best face yet.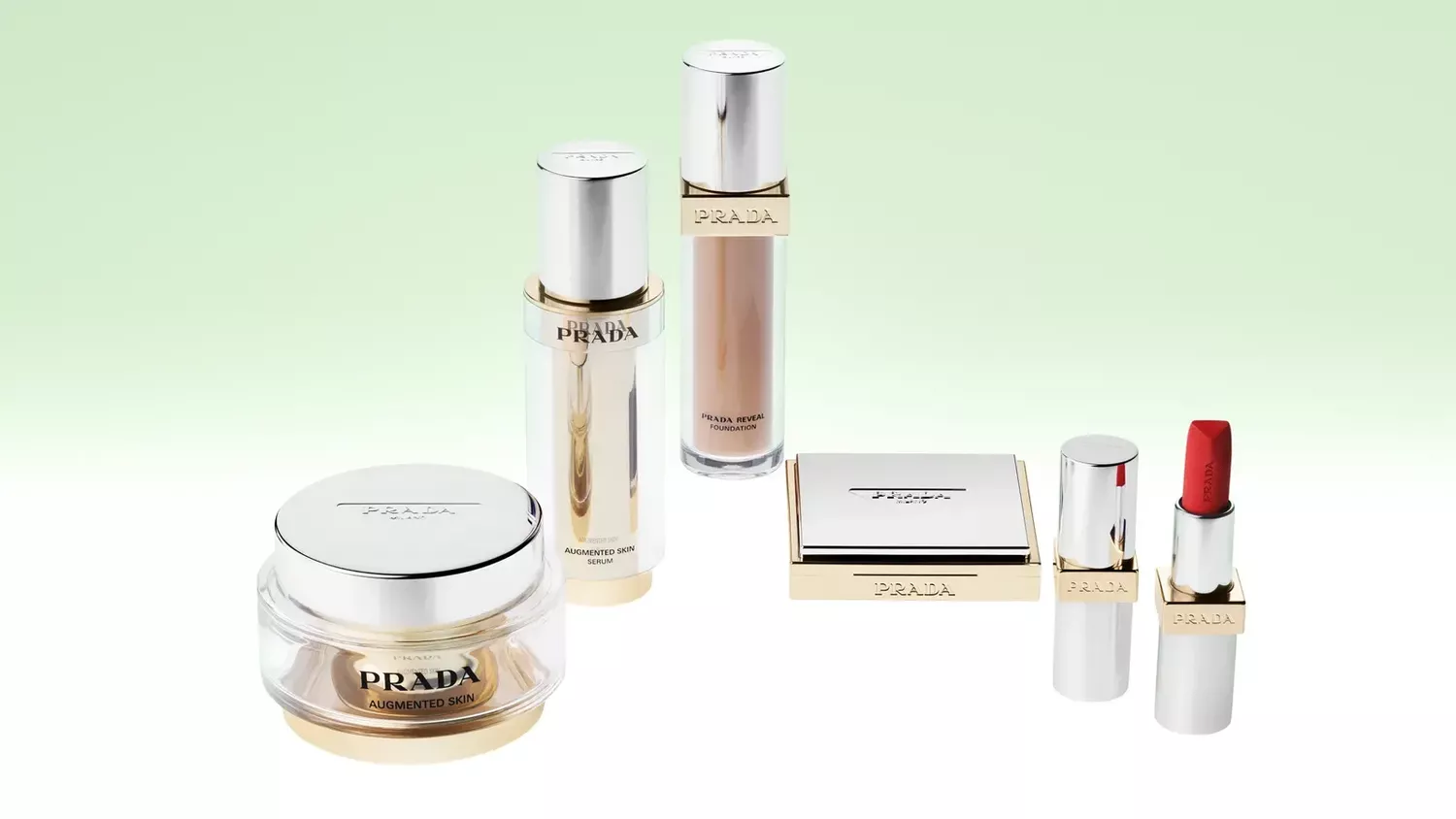 Photo: Prada beauty
Drawing upon the Italian fashion house's rich archive of 27,000 different textiles and patterns, the brand's global creative makeup artist, Lynsey Alexander, worked with Miuccia and her team to create products that "bring a touch of eccentricity to a sophisticated complexion". "I went deep into the archives for inspiration because I had the most incredible access to all these prints," says Alexander. "All the leathers and nylon textures – the back catalog is never ending."
The eyeshadow palettes bring to (even an untrained) mind the fabrics of Prada shows from days gone by. Comprising four different shades of eyeshadow ("three neutral shades, and a twist") in a selection of pigmented textures that glide onto skin, there is a palette for every inclination. Plus, it doesn't hurt that they're housed in Prada-embossed palettes that would be worth the money even if they arrived empty.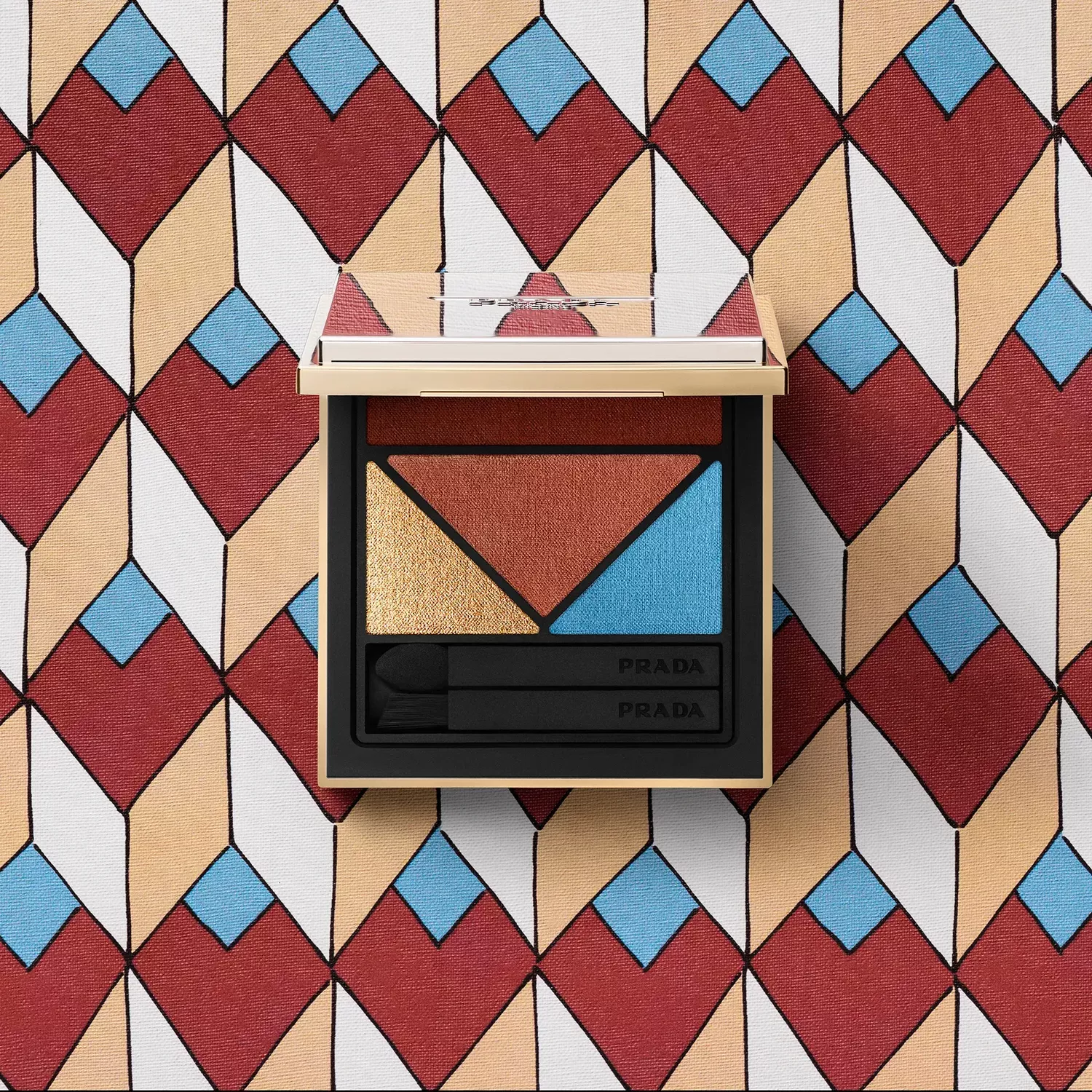 Photo: Prada beauty
The lipsticks are another triumph; there are 26 dreamy matte shades to choose from and no detail has been overlooked. Alongside the refillable chunky silver and gold packaging (drool), the bullet itself is the shape of the brand's famous logo triangle (making application precise and easy) and imprinted with the grainy texture that recalls the brand's Saffiano leather. Details like these matter; while not everyone can afford a Prada nylon backpack, they may still enjoy a piece of the Prada pie via its beautiful lipsticks ($50), which feature hallmarks of the wider collection.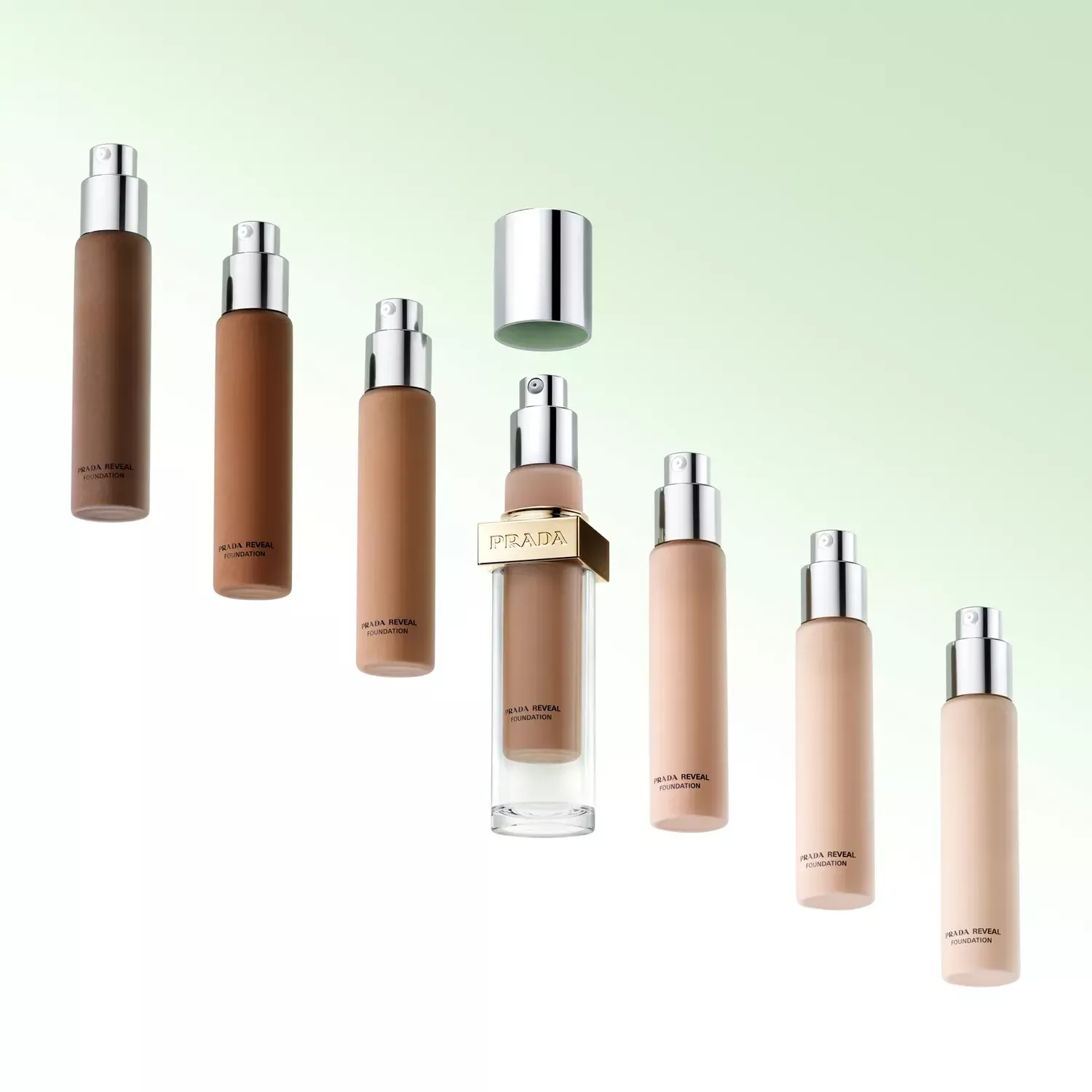 Photo: Prada beauty
And lest we forget: the foundation. Another exciting and refillable part of the collection, it comes in 33 stretchable shades and offers a lightweight, glowy base. "The whole idea is about enhancing, celebrating, and empowering, rather than masking and covering," explains Alexander. "Revealing your true beauty. It mimics the skin, doesn't feel too heavy, and can be built up for more coverage." The perfect partner to one of the punchy matte lipsticks, it's the definition of Prada's understated-but-interesting aesthetic in a beauty look – and it's a yes from us.
---
Prada's new rethinking beauty line
Originally published on Vogue.