Last year Prada revealed the new face for famed perfume Candy. The ambassador isn't a celebrity or a supermodel it is a computer-generated avatar aptly named Candy. Here's how marketing looks in the age of the metaverse
In collaboration with Prada Beauty
For the past few years, the fashion and beauty industries have been dipping their toes in the digital sphere, with houses such as Gucci, Louis Vuitton and Ralph Lauren among the first to enter fashion's crypto scene with their NFTs. With an increasing number of brands making a move to the metaverse, this year even saw the birth of the first-ever digital fashion week that took place in March 2022.
Another realm enjoying digital development is the world of influencers and models, where Lil Miquela, the world's first virtual tastemaker, emerged as early as 2016. Racking up brand partnerships with major maisons (not to mention 3 million followers on Instagram) and hanging out with the likes of Bella Hadid and Teyana Taylor, the 19-year-old LA-born computer-generated human offered a first look into alternative influencer marketing.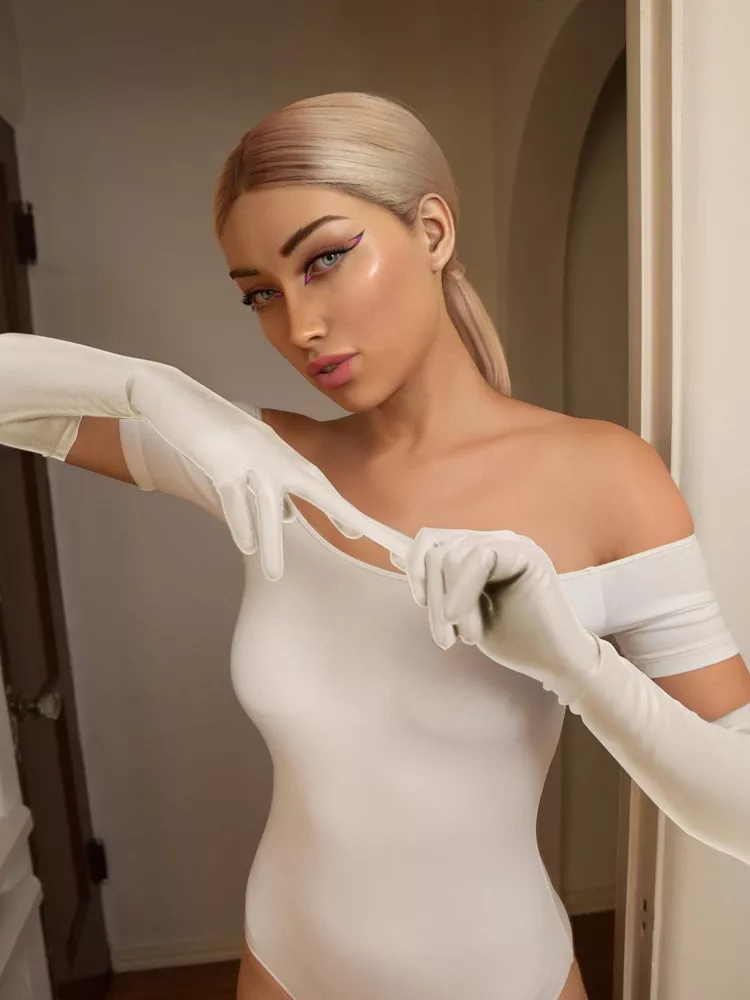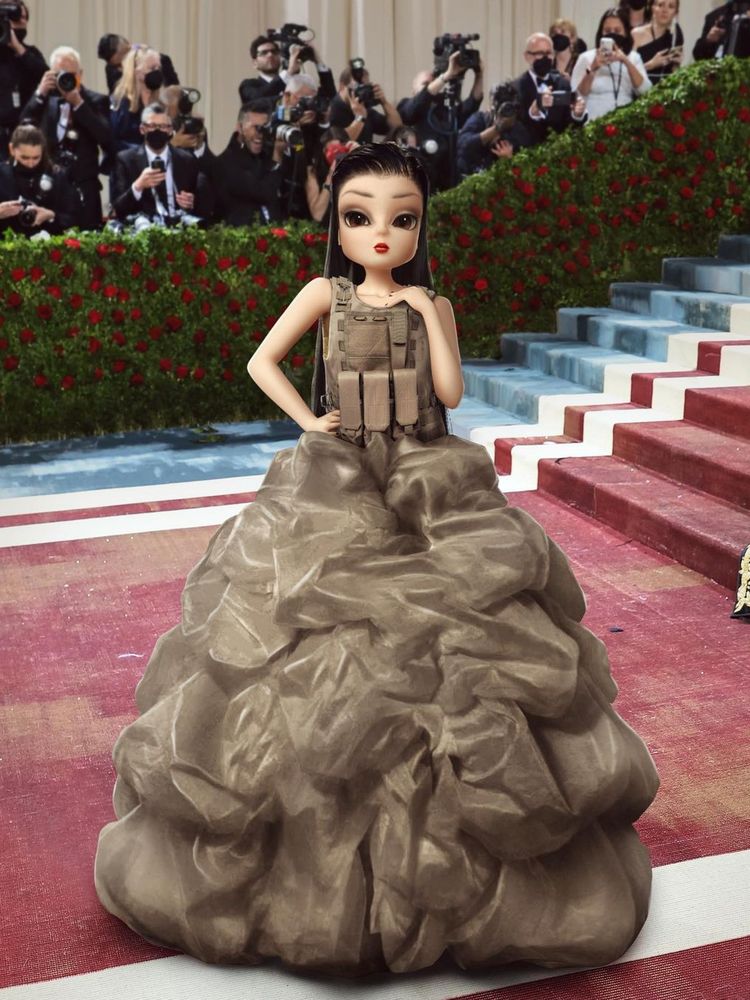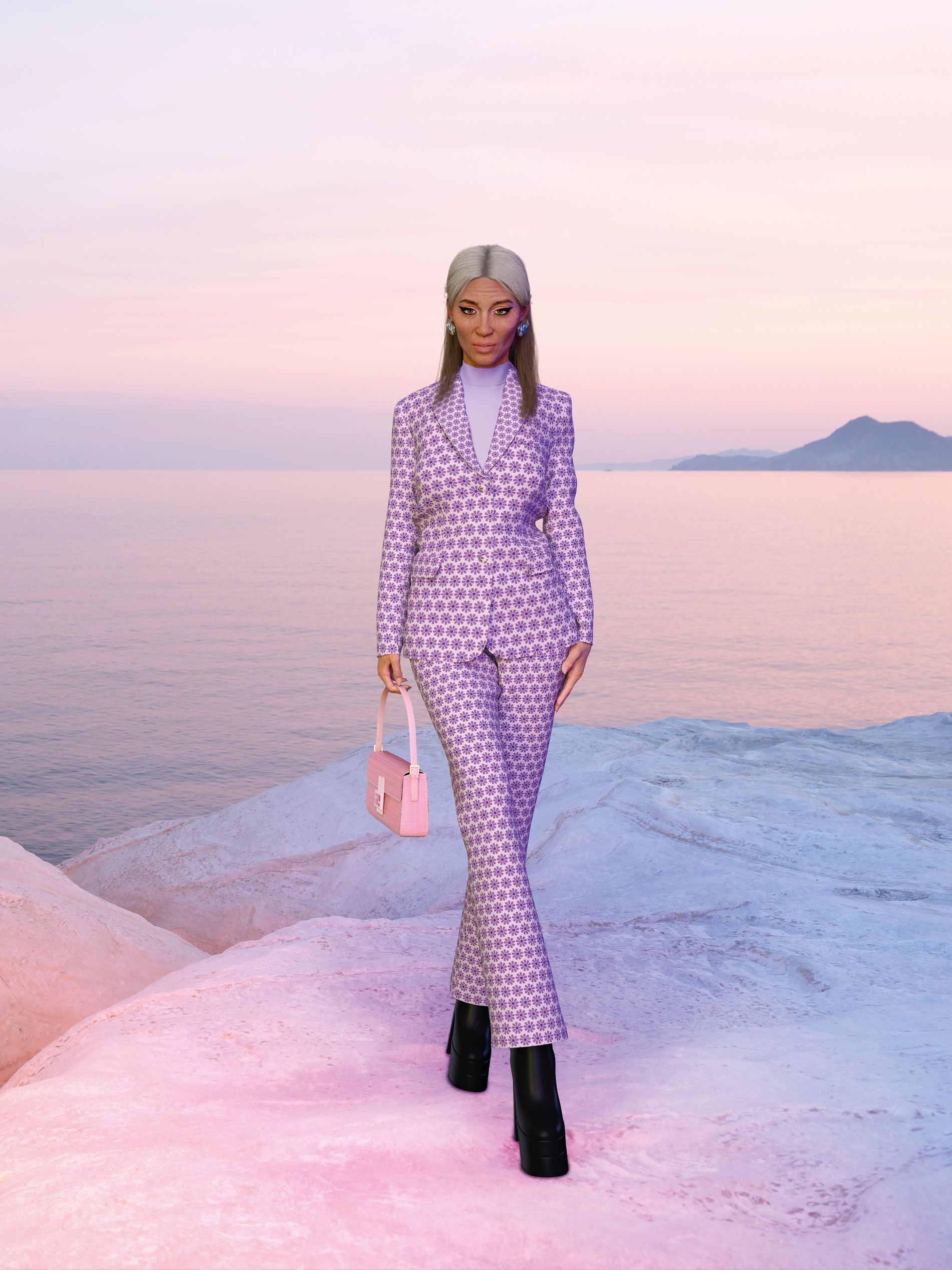 Since Lil Miquela was introduced to the world, a bevvy of fellow virtual influencers and muses have emerged, amongst them Gen Z'er's favourites Bermuda, Noonoouri, Imma and Shudu, the world's first digital supermodel. Vogue Scandinavia, too, has created a cyber muse of our own, AADA, who can be spotted donning the latest trends in fashion editorials across dystopian scenery. Moreover, the recent developments in beauty industry's shift to digital saw Olaplex introducing its first AI employee.
Exploring the possibilities a virtual muse can offer, Prada revealed its latest venture into the digital domain in October last year. Introducing Candy, a virtual muse and the face for the house's perfume carrying the same name, the iconic Italian house kicked off its Rethink Reality – campaign, inviting us into Candy's luscious pink universe.
Bringing the Prada Candy campaign to life is award-winning Danish director, screenwriter and producer Nicolas Winding Refn, also known as the auteur behind hit titles such as Drive, The Neon Demon and the Pusher trilogy. Directing a campaign of this sort for the first time, Refn credits seeing his children come of age and increasingly engage with technology as what drew him to the project.
"I was thrilled to work on this project. The idea of digital innovation and of creating an avatar, a character, a personality from scratch was very interesting and probably the closest I'll ever get to giving birth," Refn tells Vogue Scandinavia. "[Candy is] everything you desire and want to be and at the same time, she's herself…this is something that we always have to remember as the most important thing in the world: to be who you are and to not be afraid of that. Candy is both a digital creation and a philosophy."
Although it's the first time Prada has created its own digital muse, the brand has worked with a virtual influencer before. During the Milan autumn/winter 2018 fashion week, Lil Miquela took over the fashion house's Instagram and made waves as she attended Prada's fashion show and posted BTS videos alongside sneak peeks of the collection. Since then, the brand has continued its collaboration with Lil Miquela, alongside another cyber tastemaker, Noonoouri.
Watch the video here:
As did Lil Miquela's Instagram takeover in 2018, the use of digital muses continues to make a significant impact, especially when the target audience is the tech-savvy Gen Z. The Prada Candy fragrance has always been directed to younger consumers, and in 2011 when the perfume was initially launched, it had French actress Léa Seydoux as its first ambassador. Ten years later, the campaign still has the same target group in mind but is revamped with a film that stars a digital muse and takes its cues from TikTok. "Candy is very relatable. She is like my young teen daughter who is full of life, fearless, curious, charismatic, beautiful and imperfect at the same time. A very important thing to remember is that true beauty is imperfect," Refn says.
Sure, creating a virtual muse has other benefits than just reaching the young, digital-native zoomers. By using a computer-generated model, brands have the freedom to customise their muse's personality, looks and values to perfectly mirror the product and the desired customers. Plus, to see the artificial and the real merge remains pretty awe-inspiring.
"Technology is an enhancement, it's an opportunity, it's a way to communicate, it's a form of creation and the more that we remember that, the more it becomes an obvious tool," Refn explains. "But I do believe you have to have one with the other – reality and digital. Just one doesn't function. You have to combine them and I think that my children's generation are the first ones that are beginning to really understand you can live both a physical and digital life without compromise, and that's just the beginning. So if we keep this balance, I am very optimistic about the future."
Prada
Candy Eau de Parfum